Written by Staff on August 19, 2016 – 4:45 pm -
Tim Surrett's wife Hope posted on Facebook earlier today regarding the condition of her husband, a member of the award winning group,  Balsam Range.
Hope says, "First things first, Tim is home!!! He is doing much better and with medication he will continue to improve. He will have additional testing for the next couple months to monitor his health. Overall the outcome of the stay in the hospital has been a much needed eye opening fix. (Tim would disagree)
We want to take time to say how blessed we are with the outpouring of thoughts, prayers and positive vibes sent our way. It was amazing to know that during his stay we remained covered in prayer by you all. Unfortunately words can not begin to explain the gratitude we feel toward each and every one of you but this is what we will do until we get to see you all in person to thank you. Please continue to pray and send positive vibes for us as we continue on this journey.
Hope, Tim and Braden"
We ask that all of our readers will join with us in continued prayer for all the Surrett family.
For more Gospel music news, click here. 
Tags:
Balsam Range
,
bluegrass
,
Tim Surrett
Posted in
announcements
,
artists
|
Comments Off

on Tim Surrett needing continued prayer
Written by Staff on August 17, 2016 – 3:30 pm -
Balsam Range posted this note on Facebook earlier today:
Friends!
We are asking for prayer and positive thoughts for Tim Surrett and his family. Tim was rushed to the ER yesterday after feeling light headed and faint. The diagnosis was internal bleeding due to a gastrointestinal issue. He has since undergone a blood transfusion and is feeling better. He is having an upper GI today to hopefully solve the problem.
Tim is a leader in the bluegrass world in many ways, being the Chairman of the IBMA Board of Directors while also performing as bass player, dobro player, and vocalist in Balsam Range. He's a founder of Mountain Home Music Company and produces albums for the label. Tim also has many friends in the Gospel music industry after many years traveling with The Kingsmen and The Isaacs.
Both Mountain Home and Balsam Range pray for his swift recovery.
Rob Patz, Lorraine Walker and all of the SGNScoops staff also join in prayer for Tim and his family.
For more information on Balsam Range click here.
To leave a note on Tim Surrett's Facebook Page, click here.
Tags:
Balsam Range
,
bluegrass
,
gospel music
,
Tim Surrett
Posted in
announcements
,
artists
|
Comments Off

on Tim Surrett needing prayer
Written by Staff on April 30, 2015 – 4:33 pm -
By Marcie Gray
Have you ever visited a place that just feels majestic? Perhaps you are one of the fortunate few who are blessed enough to actually live in a place so beautiful you just don't want to leave home. Nestled right where the Great Smoky Mountains meet the Blue Ridge Parkway is a little place called Haywood County. Surrounded by scenic views and rooted in Cherokee traditions, this area tells its own story. At the top of Water Rock Knob, the highest point on the Blue Ridge Parkway, one can stand and see 180 degrees of beautiful mountain peaks and river valleys as they view Balsam Range, the range of mountains that separates Haywood and Jackson counties in North Carolina.
Named for the place they call home, Balsam Range is not your run of the mill, back porch pickin' kind of Bluegrass group. These five men have extensive musical credentials and impressive professional backgrounds, but one common bond they share sets them apart from any other group: hometown roots. Tim Surrett says, "We all live within a 15 mile radius of each other, and we are not the most talented musicians in Haywood County. There are some impeccable musicians in this area, but when we all came together, we knew we had something special." Having roots in the same home town gives them a wonderful foundation, and these boys can make you want to put on your dancing boots!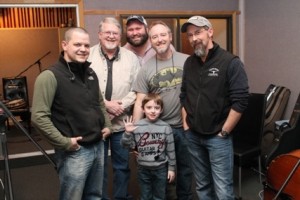 Buddy Melton, Caleb Smith, Darren Nicholson, Marc Pruett and Tim Surrett joined together to form Balsam Range in 2007, and from the beginning their blend was amazing. Tim and Marc played on solo albums for both Buddy and Darren. Tim recalled, "Caleb and I knew each other from previous gospel work, and the guys all decided to get together to jam one night. Immediately, it was like, holy moly, this is pretty good! A couple of months later, Marc got a call and we played at the Grove Park Inn for John Boy and Billy. It was an enormous concert. The crowd went ape and it has just ballooned from there. We never intended to start a band. We just wanted to get together and have a good time making music." Read more »
Tags:
Balsam Range
,
Bluegrass Music
,
buddy Melton
,
Caleb Smith
,
christian country
,
Darren Nicholson
,
Marc Pruett
,
sgn scoops
,
Tim Surrett
Posted in
announcements
,
christian entertainment
,
Christian interest
,
sgn scoops magazine
,
special feature
|
Comments Off

on Balsam Range: Bluegrass from the heart of Haywood County
Written by Staff on August 14, 2014 – 8:49 am -
Balsam Range is one of today's leading edge Bluegrass bands, accruing numerous number one songs since their inception in 2007. The band has been nominated for several International Bluegrass Music Association awards, winning the 2011 IBMA Song of the Year Award for "Trains I Missed." These five instrumentalists and vocalists are each accomplished and awarded personally, uniting together to create an infectious blend of Bluegrass, Country, Gospel and Folk that has captured the ears and hearts of many fans across America.
Balsam Range consists of Buddy Melton, Marc Pruett, Caleb Smith, Darren Nicholson and Tim Surrett. While each member has an impressive list of credentials in Bluegrass music, Tim Surrett is most recognizable by Southern Gospel fans, having sung with The Kingsmen Quartet for many years. Surrett takes a few moments to chat with SGM Radio about the band, his family and his faith.
Balsam Range records a mix of secular and Gospel songs on their albums, a tradition that continues with their latest album, Papertown, a recording that was number two in PopMatters Best of Bluegrass 2012 and also in CMT Edge 10 Favorite Americana Albums of 2012. These accolades bring even more attention to a band with a very busy schedule. "There is a lot going on these days," says Surrett. "We are heading into the busy season for Bluegrass. Our latest album Papertown is the current number one album in Bluegrass, with three of the singles going number one so far. One of those is "Row By Row," which was a number one Gospel song for us. We are playing extensively, and spreading out a bit more than we intended. That is a good thing, though!"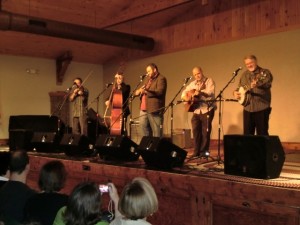 "Balsam Range has been together for six years now," says Surrett. "Hard to believe! We came together as a result of two of the guys doing solo records. I ended up playing bass on both projects, and we had so much fun that we decided to get together and just jam a little. Immediately we knew something was going on! The second time we got together, one of the guys said that he had gotten a call about doing a show, and did we want to do it? We did the program, and it just took off from there." A favorite vocalist and instrumentalist in Southern Gospel, Surrett's fans don't seem to have any problem with his transition to secular Bluegrass. "I have never gotten any flack about playing in a secular group. We do a lot of Gospel programs and churches and I have continued doing solo church programs when able to do so."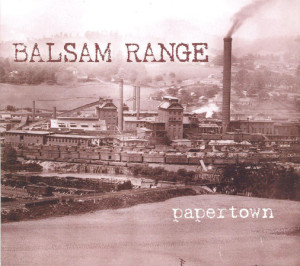 Surrett enjoys playing with the guys of Balsam Range and the camaraderie of the group is evident onstage. The group is as much known for the sweet, country tenor of Buddy Melton as it is for the engaging MC work and humor of Surrett. Surrett says, "I do my best to make that as interesting or funny as possible. I had some great teachers in Jim Hamill and Squire Parsons. Hamill was so honest with the audience; he was just hysterical at times. Squire taught me that just because you are both southern and rural, you don't have to come off like Larry The Cable Guy." Surrett laughs, "I secretly like him!"
As a member of Balsam Range, Surrett has an opportunity to touch the hearts of listeners who might never have heard the words of a Gospel song, such as he might have performed with The Kingsmen. "I feel with certainty that God has put me where I am to be a witness to people who would never go to a church or Gospel program," says Surrett, a strong Christian who works at maintaining and growing in faith. "I try to read the Bible as much as possible, sometimes on my phone or Kindle, however possible. My pastor, Jackie Collins, is a great Bible teacher. I love to learn something every time I go to church!" Surrett says, "My goal is just to be a better [Christian], which means showing Christ, not talking Christ."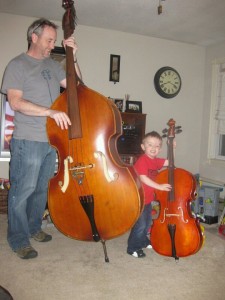 It is important to also maintain a strong family unit even with the heavy demands of a tour schedule. Surrett says, "We pray. I am gone more than I care to be, so every day home has to count! I have a great wife and an awesome son who is about to turn five. Until now I never really cared about how much I was gone. Not the case any more!" Surrett also has strong support from Christian friends. "People send me verses via text messages every day, and I love how they are always spot-on with whatever is happening for me that day. I'm not even surprised any more!"
Tim Surrett and Balsam Range have successfully created a niche for themselves in the world of Bluegrass and Americana music, performing music that engages all ages and attracts the ear of fans of all genres. As they appear at venues across the nation, Surrett has one wish for the audience of Balsam Range. "I would hope that wherever people heard me play, that they knew that I meant every word."
For more information on Balsam Range visit http://balsamrange.com/
For more information on Tim Surrett click on https://www.facebook.com/tim.surrett.9
SGMRadio enjoyed visiting with Tim Surrett, vocalist and instrumentalist with Balsam Range, as we continue our feature entitled "In Depth With". We will try to allow you to get to know your favorite artists just a little better by asking questions you may have always wanted to ask. If you have a favorite artist please email us and tell us what you would like to know about them! Email here: sgmradio.lorrainewalker@gmail.com
Written by Lorraine Walker
First Published By SGM Radio website in June 2013.  For current features visit http://www.sgmradio.com/
Tags:
Balsam Range
,
bluegrass
,
Christian artist
,
Gospel
,
Lorraine Walker
,
sgm radio
,
Tim Surrett
Posted in
SGM Radio
|
Comments Off

on In Depth With Tim Surrett of Balsam Range
Written by SGN Scoops Staff on April 10, 2013 – 9:08 am -
Waynesville, NC (April 10, 2013) – Michael Davis, founder and president of Christian music's premiere booking agency,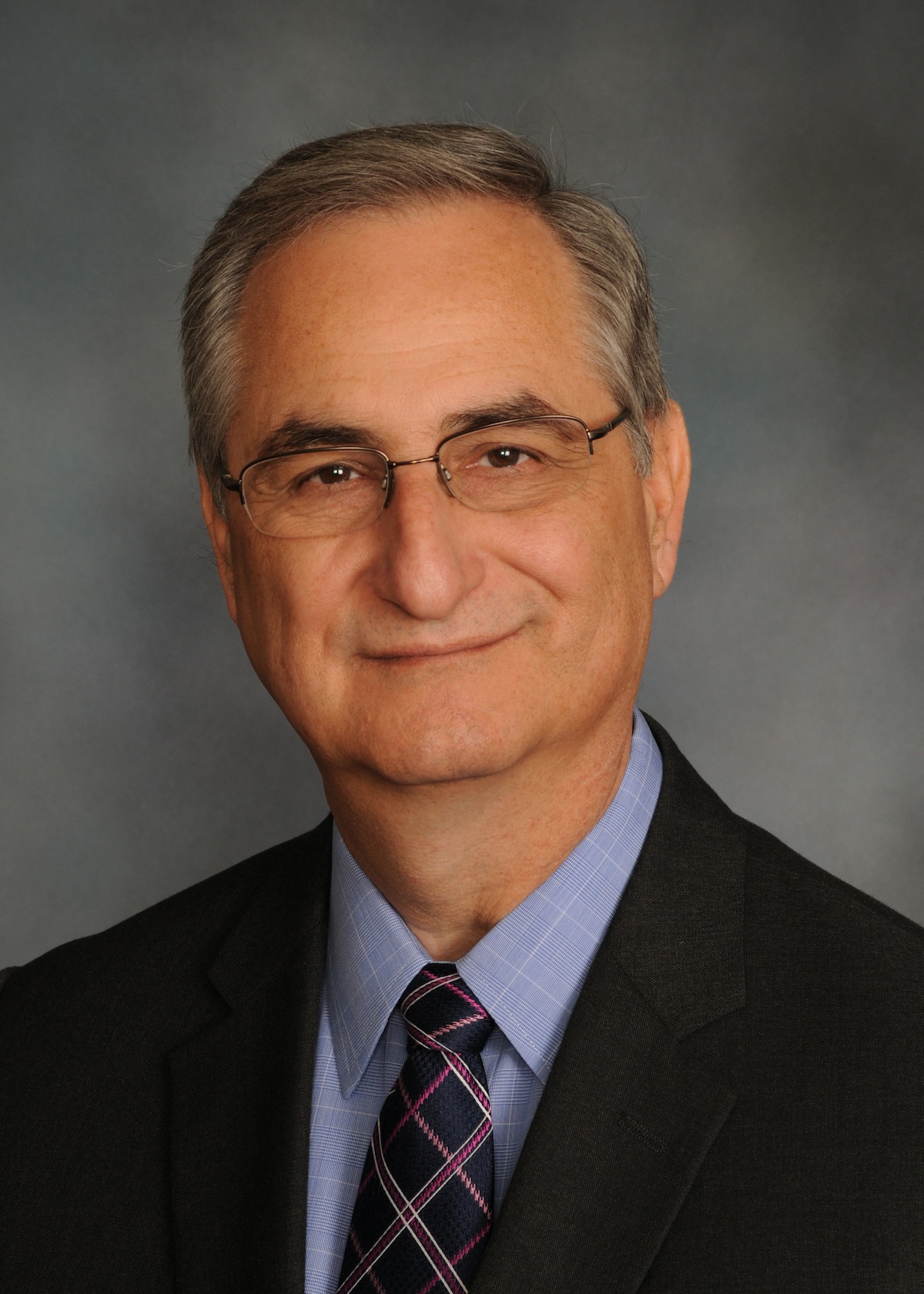 the Dominion Agency, is thrilled to announce a major expansion of the company.
In addition to the successful Dominion Agency, two new booking agencies, offering varying styles of music and ministry, have been born to the world of Christian music. One is Mountain Top Talent, and the other, Blue Ridge Artist Agency. All three companies fall under the umbrella of Michael Davis and Associates.
The Dominion Agency remains home to top Southern Gospel artists, Triumphant Quartet, Collingsworth Family, The Browns, Aaron Wilburn, and others. Mountain Top Talent brings to audiences powerful artists such as the Southern Sound Quartet, the Sneed Family and the Providence Quartet, among others. And, lastly, the Blue Ridge Artist Agency represents excellent Blue Grass and Mountain music artists like Southern Raised, Tim Surrett, and Mountain Faith, to name a few.
Michael Davis, Owner and President of Michael Davis and Associates shares his gratitude and excitement over the recent growth of his company, "Excited – you bet I am! When I started the Dominion Agency over thirteen years ago, my first artists were all new to the industry. After many years of hard work, we pride ourselves in being the home to some of todays most 'in demand' artists. I believe, in just a few years, the same will be said about the exceptional singers and musicians on our Mountain Top Talent and Blue Ridge Artist Agency rosters. Please know, as we launch these two new agencies, our focus will remain on utilizing the same professional, common sense approach, as our standard of excellence."
About Michael Davis and Associates-
Michael Davis and Associates is proud to represent a family of stellar talent agencies including-
* Dominion Agency
* Mountain Top Talent
* Blue Ridge Artist Agency
To learn more about all of the artists who call the Dominion Agency. Mountain Top Talent, and Blue Ridge Artist Agency home, visit the following websites:
Dominion Agency- www.dominionagency.com
Mountain Top Talent- www.mountaintoptalent.com
Blue Ridge Artist Agency- www.blueridgeartistagency.com
To schedule any of the wonderful artists with any of the three Michael Davis And Associates agencies, call 828-454-5900 or email scheduling@thedominionagency.com
Tags:
aaron wilburn
,
collingsworth family
,
Dominion Agency
,
Michael Davis
,
Southern Gospel Music
,
Southern Gospel News
,
Southern Raised
,
The Browns
,
Tim Surrett
,
triumphant quartet
Posted in
announcements
|
Comments Off

on Michael Davis, Founder Of The Dominion Agency, Announces A Major Expansion
Written by SGN Scoops Staff on January 5, 2012 – 3:30 pm -

Arden, NC – Crossroads Entertainment & Marketing announces the launch of Pisgah Ridge, a new label for special projects and for promising up-and-coming Bluegrass groups. Pisgah Ridge will offer an award-winning studio production team, professional marketing and radio promotion, and worldwide music distribution.
This announcement follows the recent successes of Crossroads' premiere Bluegrass label, Mountain Home Music Company. Mountain Home artists recently spent multiple months at the #1 position on Bluegrass Unlimited's monthly song and album charts. Mountain Home artists also took home seven awards, including "Song of the Year," "Instrumental Group of the Year," and "Emerging Artist of the Year," at the 22nd Annual International Bluegrass Music Awards.
Tim Surrett of Balsam Range will act as A&R Consultant for Pisgah Ridge. "I'm very excited about Pisgah Ridge," he said. "With the popularity of Mountain Home, we saw the need to have a label home for promising Bluegrass bands to grow their music and expand their fan base. Mountain Home's strength in this industry will help open doors for emerging artists on the Pisgah Ridge label. I also look forward to producing these artists whenever possible. God has blessed us richly in the Bluegrass Gospel arena, and I'm proud to be working with Crossroads in delivering great music to a wider audience."
The first Pisgah Ridge release was John Bowman's Family Chain: The Songs of Joe Isaacs. Tim Surrett is currently at Crossroads Studios producing an upcoming Pisgah Ridge release from New River Bluegrass. Heart On The Run will be available in stores and online February 21, 2012.
Tags:
bluegrass
,
Crossroads Entertainment
,
Joe Isaacs
,
John Bowman
,
New River Bluegrass
,
Pisgah Ridge
,
Tim Surrett
Posted in
announcements
,
christian entertainment
|
Comments Off

on Crossroads Announces New Bluegrass Label: Pisgah Ridge
Written by SGN Scoops Staff on February 8, 2011 – 4:42 pm -
Arden, NC (Crossroads) February 8, 2011 – Mountain Faith has just joined Mountain Home Music, a division of Crossroads Entertainment & Marketing. Mountain Faith is a young Bluegrass Gospel family from Sylva, a town in the mountains of Western North Carolina. This area has been a hotbed of Bluegrass talent including fellow Mountain Home artists Balsam Range. Mountain Faith is made up of Sam McMahan on bass, his daughter Summer Brooke McMahan on vocals and fiddle, and his son Brandon McMahan on banjo, and vocals. Joining the McMahans are John Morgan on guitar and vocals and Paul Harrigill on mandolin. All but Sam are young players still in their teens. This year celebrates the groups tenth year performing together.
Tim Surrett (Kingsmen, Isaacs, Balsam Range) will be producing their Mountain Home debut. He offers: "I have known and watched the family grow musically over the last few years and am so impressed by their talents as musicians and individuals. They are a great group of folks and I am so excited about being part of this project."
Grammy® Award-winning banjo player Marc Pruett adds: "Mountain Faith presents sincere Christian music in the best of acoustic formats. They bring joy to their listeners through their youthful approach and skilled technique. It is a blessing to have Mountain Faith in our music community."
"After meeting with these great people and listening to their wonderful music," shares Crossroads Production Manager Jeff Collins, "I was ready to get them on board to our Mountain Home label family. Go ahead and make a note of it—you will be hearing great things from Mountain Faith! With Tim Surrett producing, and with their inspiring song writing, Mountain Faith is poised to become a gospel bluegrass heavy hitter!"
Their Mountain Home debut project will release in May 2011.
Tags:
Jeff Collins
,
Mountain Faith
,
Tim Surrett
Posted in
announcements
,
christian entertainment
|
Comments Off

on Mountain Home Music Signs Mountain Faith