Written by Staff on August 14, 2018 – 8:04 am -
Pigeon Forge, Tenn. (August 10, 2018) — Rob Patz, owner and host of Creekside Gospel Music Convention, is happy to announce that Pat Mathis and her team at WATC TV in Atlanta, Georgia will be recording the 2018 Diamond Awards on October 30, 2018, at Pigeon Forge, Tennessee.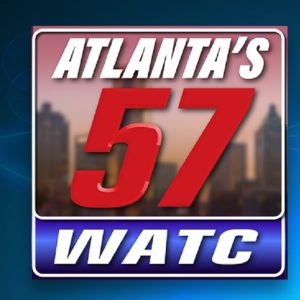 "We at WATC TV in Atlanta, Georgia are excited to once again partner with WGGS TV in Greenville, South Carolina to cover the Diamond Awards," said Patricia Mathis, Vice President of WATC. "It has been an annual event that our viewers at WATC enjoy, not only for the great gospel music performances, but also to be able to congratulate those who are awarded a Diamond Award."
The 2018 Diamond Awards are held as a part of the Creekside Gospel Music Convention, Oct. 28 – Nov. 1, at the Smoky Mountain Convention Center. Dr. Jerry and Jan Goff will be the hosts for the gala occasion, highlighted by great live performances and surprise guests.
"The Diamond Awards are always special," said Rob Patz. "We are thrilled to welcome back Pat, WATC, and WGGS, as they shoot the footage that will be seen by so many of their viewers that are not able to attend this unique event. Just the presence of the TV crew adds its own air of excitement to the evening, on top of the anticipation of the Awards themselves. It's going to be a terrific night and I urge everyone who can attend to be there!" Tickets for every night at Creekside are free but must be reserved.
Last year, Robert York of SGNScoops Magazine, wrote a feature on WATC which said, "WATC-TV has become known to its viewers as being the home for Atlanta Live, the station's nightly live program. The station is available to more than 2.5 million viewers in the Atlanta market. It is available throughout Georgia on various cable networks, as well as 24 hours a day on the internet. Some of the other programs produced on WATC-TV include Babbie's House, Enjoying Life, Friends and Neighbors, Josh and Ashley, Just Keep Singing, Seniors Today and Gospel Music USA. For a few years, they have taped the SGNScoops Diamond Awards and the SGNScoops Life Achievement Award as well as some of the Creekside Gospel Music Convention for a special program for their audience. The station has received numerous awards, including an Angel Award and a Telly Award, and was honored with its first Emmy Award in 2010. In 2017, the station received the Georgia Association of Broadcasters' Gabby Awards for Community Service, which recognizes the work of radio and television stations from all stations throughout the state of Georgia." (abridged)
Prior to the Diamond Awards, pastor C.T. Townsend will address the Creekside audience. Gospel music artists appearing at Creekside Gospel Music Convention include the Jordan Family Band, the Williamsons, the Pine Ridge Boys, Mark209, Sunday Drive, the Hyssongs, Eagle's Wings, the Chandlers, the Dunaways, and many more. Special events include "Dr. Goff Honors Arthur Rice" on Monday, the 2018 Diamond Awards on Tuesday and many surprise appearances of more beloved artists on Wednesday and Thursday evening.
For more information on Creekside 2018, including the Diamond Awards and ticket reservations, visit www.sgnscoops.com or www.facebook.com/Creeksidegospelmusicconvention. For a $25 VIP pass, tickets and accommodations, contact Rob Patz by calling 360-933-0741.
Read the full SGNScoops Magazine July 2018 HERE
Download the PDF of SGNScoops Magazine HERE
Find SGNScoops On Facebook HERE
Listen To Today's Gospel Music Online HERE
Tags:
2018 Diamond Awards
,
Creekside 2018
,
Creekside Gospel Music Convention
,
diamond awards
,
Pat Mathis
,
WATC
,
WATC TV 57
,
WATC-TV
,
WATC57 in Atlanta
Posted in
announcements
,
artists
|
Comments Off

on 2018 Diamond Awards to be filmed by WATC TV Atlanta
Written by SGN Scoops Staff on December 28, 2014 – 11:00 pm -
Two hour special taped during the Creekside Gospel Music Convention in Pigeon Forge,Tennessee
The 2014 Diamond Awards is scheduled to air on Monday, December 29 from 7:00-9:00p.m. on WATC TV 57 in Atlanta, Georgia. The two hour special features musical performances by some of the top names in southern gospel, country gospel and bluegrass gospel such as Karen Peck and New River, The Freemans, The Blackwoods, and The Dixie Melody Boys.
"We are pleased that The Diamond Awards will once again air on WATC," said WATC TV Vice President Patricia Mathis. "This special has become an annual event that our viewers look forward to every year." WATC TV, in partnership with WGGS TV in Greenville, South Carolina, produced the two hour special for broadcast. Viewers outside of the Atlanta, Georgia viewing area can watch the special as it airs on WATC via the online video stream that is accessible at www.watc.tv. In addition, the special will be rebroadcast on Tuesday, December 30 from 7:00-9:00 a.m. on WATC TV 57; and on Wednesday, December 31 at 9:00-11:00 p.m. on WATC TOO, available over the air in the Atlanta market on Channel 57.2. WATC TV 57 serves the Atlanta market with a mix of Christian, family and educational programming. WATC is the home of the live nightly primetime series, Atlanta Live, as well as Babbie's House with Babbie Mason; Gospel Music USA with hosts Danny Jones, Mike LeFevre and Karen Peck Gooch; and Jesus Connection with Nancy Harmon. Gospel music series such as Singing Down South, Television's Gospel Jubilee and Music City Gospel Showcase with Don Frost have used the WATC studios for their productions.
Tags:
Danny Jones
,
diamond awards
,
Dixie Melody Boys
,
karen peck and new river
,
Mike LeFevre
,
Pigeon Forge
,
rob patz
,
SGNScoops Magazine
,
Southern Gospel Music
,
The Blackwoods
,
the freemans
,
WATC TV 57
Posted in
announcements
|
Comments Off

on THE 2014 DIAMOND AWARDS TO AIR ON WATC TV ON MONDAY, DECEMBER 29
Written by SGN Scoops on August 16, 2013 – 7:34 am -

SIGNAL MOUNTAIN, TN August 15, 2013, This weekend's special Harmony Road television program will feature some of the best Southern Gospel  "concept" videos from top artists.  These include Phil Cross with "You Do Not Owe Me One Thing", The Browders and "I Fall on my Knees", Channing Eleton brings us "Up On This Ridge", and Heaven's Mountain Band performs "I'll Keep on Praying" which includes Harmony Road TV Host Les Butler in the role of the preacher.
Concept videos differ from concert videos in that they present the "concept" of the song, bringing the story to life.  These are becoming more popular with Southern Gospel fans and artists alike.  This program gives a sample of the great videos that have been produced over the last couple years. There are several more of these videos and Harmony Road strives to bring some to our viewers each week. Each of the songs also has an inspirational message and is sure to touch viewers of Harmony Road TV.
Hosted by Singing News Publisher and Solid Gospel Radio host Les Butler, Harmony Road can be found weekly on TNN/The Nashville Network and other broadcast stations and cable outlets, including the WALK tv, WATC TV57 in Atlanta,  www.wmjn29.com in the Huntsville area and more..  More information can be found at www.harmonyroadtv.com or www.watchtnn.com.
Southern Gospel fans are also encouraged to "like" Harmony Road TV on Facebook to receive program updates, exclusive videos, and be entered in exciting contests.  www.facebook.com/harmonyroadtv.  Fans can also make requests and offer suggestions.
Other members of the Harmony Road team include Gospel musican Cody McVey with interviews and stories from the road as well as Allan Rhodes, Technical Director.
Tags:
Channing Eleton
,
harmony road
,
Les Butler
,
phil cross
,
singing news
,
Solid Gospel
,
Southern Gospel News
,
The Browders
,
WALK
,
WATC TV 57
Posted in
announcements
|
Comments Off

on Harmony Road Features Concept Videos
Written by SGN Scoops Staff on October 12, 2012 – 8:51 am -
WATC TV 57 in Atlanta, Georgia has announced that the station will be videotaping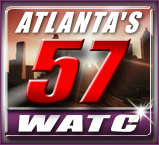 during the upcoming Creekside Gospel Music Convention in Pigeon Forge, Tennessee
for an upcoming special to be aired in December 2012. Highlights of the convention
including Lou Hildreth's 75 Years in Gospel Music Celebration on October  29 and the
Diamond Awards on October 30 will be included in the broadcast.
"We appreciate Rob Patz of SGNScoops and the Creekside Gospel Music
Convention for allowing WATC to be a part," said Greg West, Program Director of
WATC TV. "We look forward to this being the first year of many more years to come of
bringing this event into the homes of viewers in Atlanta, Georgia and beyond."
Dates and times of the December broadcast on WATC TV will be announced in
November. Please check www.watc.tv for more information.
Tags:
Atlanta Tv
,
Christian TV
,
Creekside Gospel Music Convention
,
diamond awards
,
Lou Hildreth
,
Southern Gospel News
,
WATC TV 57
Posted in
announcements
|
Comments Off

on WATC TV IN ATLANTA, GEORGIA TO BROADCAST HIGHLIGHTS FROM THE CREEKSIDE GOSPEL MUSIC CONVENTION IN DECEMBER