Written by Staff on July 9, 2015 – 2:17 pm -
"Ring out the old, ring in the new,
Ring, happy bells, across the snow:
The year is going, let him go;
Ring out the false, ring in the true."
~~Alfred Tennyson In Memoriam (1849)
For many people, New Year's Eve means a time to party or to go out with friends and celebrate. My New Year's Eves were usually spent in a different way. When I was young, I would attend a service at a nearby church where local groups would sing out the old and sing in the new. As I grew older, and was able to drive, I started to attend New Year's Eve concerts featuring professional groups. One of the biggest sings was promoted by Cecil "Sonny" Simmons and held at the Charleston (WV) Municipal Auditorium. Over the years I was able to see many of the top groups.
One of those concerts that stands out, was held December 31, 1976. This particular concert was one that I recorded on my portable tape recorder so I can relive it via the recording. There were a number of reasons that this concert was memorable to me. The lineup was very diverse and along with the national groups, some regional groups were also featured. So let me give a recap of this concert.
The concert opened with "Sonny" Simmons introducing the Telestials. The Telestials at this time were featuring their lead singer Jim Wood on "One Way Flight" and "Here They Come". Both of these were well received by the capacity crowd.
The next group was a Charleston-based group, the Calvarymen Quartet. The Calvarymen had recently undergone a couple of changes. Squire Parsons had left to join the Kingsmen Quartet and Conrad Cook had left to form his family group, the Calvary Echoes. The Calvarymen still used songs written by Parsons and Cook, including "When My Feet Touch the Streets of Gold", "There Is Joy In Serving Jesus" and "I Get A Little Heaven."
Naomi and the Segos were the next group to hit the stage. They sang "Thank God I Am Free" and "Learning to Lean." The highlight, at least for me, was when they sang "The Dearest Friend" and James Sego gave a moving testimony. He told how he had been delivered from alcoholism and also described his recent stroke. He admitted his voice wasn't what it used to be, but he was blessed to be able sing at all.
The group to follow the Segos was Conrad Cook and the Calvary Echoes. A lot of fans were happy to see Conrad since he had previously been a favorite with the Calvarymen. Conrad's daughter, Robin, was featured on "I Came On Business For The King" and Conrad's unique style was manifested on "Sweet Holy Spirit." The crowd definitely loved this group.
Willie Wynn and the Tennesseans were the next group. Willie was featured on "My Soul Has Been Set Free" and "I Am A Seeker." Ron Hutchins, formerly of the Inspirations and LeFevres, did a masterful job on "He Is So Precious To Me." The other selections were fast, hard-driving songs that had the crowd clapping along.
Roger Horne began his professional career as tenor for the Gospel Harmony Boys and later joined the Cathedral Quartet. He also spent some time with the Scenicland Quartet. However, on this night, he was joined by his wife Becky and Eddie Burns as the Roger Horne Trio. They sang: "He Kept On Loving Me," and "I Can Feel The Spirit," both written by Roger Horne.
The group that most fans were waiting to see was the Kingsmen. Many would be seeing Squire Parsons for the first time with this group. The Kingsmen began with "Beyond the Clouds," and followed that with "I'd Rather Be An Old Time Christian." Squire was featured on "The Land of Beulah." They also did "When I Wake Up To Sleep No More," and "Gloryroad." Their set concluded the first part of the concert.
Each group came back after intermission and sang a couple of songs. A couple of songs from the second part really stood out. One was Willie Wynn being featured on "You'll Never Walk Alone" and the other was the Kingsmen singing and encoring "I've Made A Covenant."
There were other songs besides those I mentioned, but I hope this will give you a taste of what this concert was like.
By Dean Adkins
First published by the SGN Scoops magazine in January 2015. For more features, see the latest issue on the SGN Scoops mainpage.
Tags:
Conrad Cook and the Calvary Echoes
,
Dean Adkins
,
gospel music
,
Gospel music history
,
sgn scoops
,
the Calvarymen
,
The Kingsmen
,
The Segos
,
Willie Wynn and the Tennesseans
Posted in
artists
,
christian entertainment
,
Christian interest
,
sgn scoops magazine
|
Comments Off

on Dean Adkins' Gospel Music Memories: New Year's Eve 1976
Written by SGN Scoops Staff on July 8, 2011 – 4:17 pm -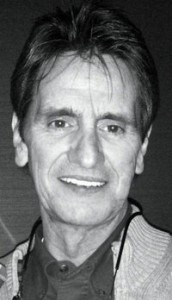 A fundraiser for Ray Burdett to help with his medical expense for the cancer treatment that he is receiving will be Saturday, July 9 at the Barbara Fairchild Diner in Branson, MO beginning at 12 Noon!
Pickers and Singers all day at the Diner. Help raise funds for Ray!
Ray was diagnosed with two tumors on his liver in April 2011. Since that time, he has been working with doctors (currently a treatment team at CTCA-Tulsa), and has had a round of radiation and other treatments in the hopes of annihilating the cancer. As you can imagine, fighting cancer or any other disease takes a lot of energy.
More than anything, Ray values your prayers for healing. Friends and family members around the world are praying for his complete restoration to good health. In addition, pray for peace and comfort for both Ray, and his family and close friends as they face this battle together.
Born into a family of Gospel singers, Ray has spent his life as a professional singer — Gospel and Country. He has been all over the world, working with such artists as Loretta Lynn, Wayne Newton, Charley Pride, the Statesmen, Willie Wynn and the Tennesseans, Bob Wills and the Inspirationals, the Blackwood Singers, and many more.
His amazing bass voice has been heard on many recordings, television shows (he was a member of the Hee Haw Gospel Quartet in the later years of the show, and was featured on the rendition of "God Bless American Again" with Loretta Lynn on the Tonight Show with Johnny Carson.
Saturday, July 9 · 12:00pm – 7:30pm
Barbara Fairchild Diner, 417-336-4718
3044 Shepherd Of The Hills Expy
Tags:
Bob Wills and the Inspirationals
,
Charley Pride
,
Hee Haw Gospel Quartet
,
Loretta Lynn
,
Ray Burdett
,
the Blackwood Singers
,
the Statesmen
,
Wayne Newton
,
Willie Wynn and the Tennesseans
Posted in
announcements
,
christian entertainment
|
Comments Off

on Ray Burdett Fundraiser "A Day for Ray" Jam