Written by SGN Scoops Staff on July 21, 2012 – 9:07 am -
Nashville, TN – Jim Sheldon celebrates over 5,300 views for his new hit video "Extreme Makeover" this week. The video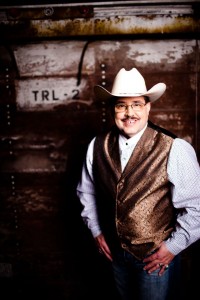 was released to the public through YouTube on June 28. Sheldon also was busy this week as a performer and sponsor of the 13th Annual Absolutely Gospel Music Fest. Other performers included Gold City and Karen Peck.
Watch the High Definition Video Here: www.youtube.com/watch?v=Q7C37x2l8j0.
"Jim played a very big roll this week in the AGM Fest in Smyrna. The crowd loved him as he sang 'I Belong to Jesus' and 'Extreme Makeover' and many others. It was wonderful looking around and seeing people in the audience singing along with Jim." Said Bev McCann director of Artist Relations with Homeland Inspiration Group. "It's exciting to see how God is blessing Jim for his faithfulness. He has a heart to serve God and he does it with all of his might. Jim is a delight to work with and I'm honored to do so."
Other exciting news for Jim coming up is the announcement of his Homecoming Concert at the Lexington Avenue Baptist Church in Danville, KY on November 1.
Jim Sheldon is a positive country singer from Danville, KY. His newest single "Extreme Makeover" is now available on iTunes and was sent to radio earlier this mont. Find out more about Jim by visiting his website: www.puttinggodfirstministry.com.
Find out more about Homeland Inspiration Group: www.homelandinspirationgroup.com.
Tags:
AGM Fest
,
Extreme Makeover
,
Homeland Inspiration Group
,
Jim Sheldon
,
positive country
,
Southern Gospel Concert
,
Southern Gospel News
,
youtube
Posted in
announcements
,
christian entertainment
|
Comments Off

on JIM SHELDON CELEBRATES 5,300 VIEWS WITH NEW VIDEO "EXTREME MAKEOVER
Written by SGN Scoops on July 27, 2011 – 3:05 am -
RALEIGH, NC, July 26, 2011 /Christian Newswire/ — Mark D. Watt of M&B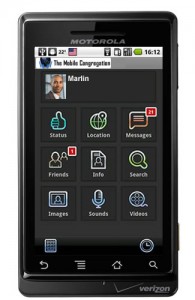 Media Group today announced the launching of The Mobile Congregation, a new mobile Android app project targeted towards congregations and faith based community outreach. Mr. Watt is seeking support and contributions fort his new project and is offering benefits in return.
The Mobile Congregation will feature a host of personal collaborative tools to keep your congregation connected, engaged and extend your outreach in real-time. Mr. Watt stated that technology has allowed the ministry to share the gospel locally and by going global utilizing smart-phones.
Here is a list of some of the many collaborative tools available in this mobile app:
Location based services
Email
Twitter enabled
Facebook enable
Audio/Video streaming
Create groups
Prayer request
Post sermons as a podcast for listening
Donations
Youtube
Mr. Watt states that this mobile app will offer a whole lot more features compared to the listed apps above. In addition, it is user friendly and customizable. When you are on the go no matter where you are, keep in touch with your congregation, listen to a sermon, post a prayer request or extend your faith based community outreach. An Iphone mobile app will follow the release of the Android version.
Tags:
Android app
,
facebook
,
i phhone
,
M&B Media Group
,
Mark D. Watt
,
mobile app
,
Mobile Congregations
,
mobile sermons
,
podcasts
,
twitter
,
youtube
Posted in
Christian interest
|
Comments Off

on M&B Media Announces the Launching of The Mobile Congregation App on the Android Platform