Written by Staff on June 24, 2020 – 12:41 pm -
Nashville, TN (June 19, 2020) – StowTown Records announces the release of the highly-anticipated EP, Brave, from Christian music's multi-talented family group, The Browns. The group, comprised of siblings Adam, Michaela and Andrew and mom Shelly, is from Le Mars, IA, the Ice Cream Capital of the World. The family owns and operates Browns Century Theater in downtown Le Mars, where they perform regularly throughout the year when not touring the U.S.
The first single and title cut from this newest recording has already seen tremendous success at Southern Gospel radio, and the follow-up single, "Better Off There," penned by Sonya Isaacs Yeary, Jimmy Yeary and Wayne Haun, is ministering to the hearts of listeners across the country. With themes of hope, eternity, and assurance, the strength of the songs they chose and co-wrote is remarkable. Other songs chosen for this recording include the gospel song "Take Me Back" by legendary artist Andraé Crouch, the soul-stirring "Not Even For A Moment" (Jeff Bumgardner, Joel Lindsey, Wayne Haun) and country hit "Brave" (Scotty Inman, Lee Black).
StowTown label co-founder, Ernie Haase, shares, "The Browns have been a mainstay with StowTown Records. We believe in them and all that they do. It's not just about recording music, it's about what they have done with the music; opening a theater, writing and presenting musicals, and their BRAVE approach to sharing Jesus in the digital age keeps them fresh and relevant. I admire them greatly!"
Their family blend is unbeatable, their energy is undeniable and their musicianship is unmatched. When combined with the production and arrangements of award-winning producer Wayne Haun, the result is a pinnacle project from a passionate group ready to take the world by storm with their message. "Our family is always excited to share new music," states Michaela, "but we believe that this album, at this time, is going to be such an encouragement to all who hear it. We are praying it will bless many."
Brave is distributed exclusively by Provident/Sony and is available at retail and digital outlets worldwide.
Song Titles:
Brave
Passing It On
Little Fires Everywhere
Better Off There
Take Me Back
Not Even for a Moment
Shelter of the Rock
ABOUT THE BROWNS:
It's truly a family affair when The Browns hit the stage with their unmistakable style of gospel music. Shelly, Michaela, Adam and Andrew exude excitement on the stage and offer a life-changing experience to all who hear them. The Browns deliver the powerful message of the gospel through word and song and captivate audiences of all ages. Known for their fiddle playing antics and vocals, The Browns have wowed audiences around the world. The call to perform has not pushed this Iowa family to move to a big city. In fact, when not performing, they stay busy on their family farm or at their own Browns Century Theater, where they host various artists and shows year-round.
LINKS:
www.thebrownsmusic.com/
www.facebook.com/thebrownsmusic/
www.twitter.com/TheBrownsMusic
www.instagram.com/thebrownsmusic/
www.youtube.com/user/TheBrownsMusic
ABOUT STOWTOWN RECORDS:
StowTown Records was founded in 2011 by Ernie Haase and Wayne Haun and expanded in 2014 with the addition of partners Landon Beene and Nate Goble. With each label owner providing their individual expertise, StowTown has become a powerhouse independent label. As the creative home for many of today's top artists, the StowTown family includes Ernie Haase & Signature Sound, Doug Anderson, Charles Billingsley, The Browns, Cana's Voice, The Collingsworth Family, Tiffany Coburn, The Erwins, TaRanda Greene, The Guardians, The Kramers, The Little Roy & Lizzy Show, Tim Lovelace, Jody McBrayer, Devin McGlamery, The Perrys, The Steeles, The Taylors and Triumphant Quartet. Distributed worldwide through Provident/Sony Distribution, StowTown Records has garnered industry attention with multiple GMA Dove Awards and chart-topping releases from its highly respected roster of artists.
LINK:
www.stowtownrecords.com/
Tags:
Brave
,
gospel music
,
Southern Gospel Music
,
StowTown
,
The Browns
Posted in
announcements
,
artists
|
Comments Off

on The Browns Release Encouraging New Music With EP "Brave"
Written by Staff on June 24, 2020 – 6:24 am -
Arden, North Carolina (June 23, 2020) — Last spring, legacy Southern Gospel artist The McKameys (website HERE) announced they'd no longer be touring full time, and released The Crown, an album that continued to bring their message of faithfulness and the power of the Gospel to the world. In the fall, the National Quartet Convention paused to honor the group that's released 54 albums over the course of their career and has the most #1 hits in Southern Gospel history.
Thousands of fans and industry peers filled the LeConte Centre in Pigeon Forge, Tennessee to celebrate The McKameys' more than 60 years of singing. Now, fans of the group can relive that special afternoon with LIVE Like No Other, a CD and DVD featuring live music as well as behind the scenes interviews with The McKameys, to be released July 17. LIVE Like No Other is now available for pre-order, save and add.
"We are excited about the release of LIVE Like No Other, which was recorded at The National Quartet Convention in September of 2019 during our Farewell Tour," say The McKameys. "What a great day, being with so many great friends, praising the Lord in song, and feeling the spirit in a special way! We can't wait for everyone to experience the excitement and emotions that were present that day."
Throughout the one-and-a-half-hour concert, The McKameys performed many of their #1 hits, like "God On The Mountain," "Roll That Burden On Me," "Unspoken Request" and "Do You Know How It Feels," and crowd favorites like "Trophy Of Grace," "There Is Jesus" and "For The Record" in a joyful celebration of a career many don't get to enjoy.
The album release also marks the first time The McKameys' rendition of "God On The Mountain" — which was #1 on the Singing News charts for five months in 1988-89 and became their most requested song of all time — will be released on streaming services.
The DVD includes videos of The McKameys sharing personal stories from their careers and a special moment when Horizon Records and the National Quartet Convention honored the group for its dedication to spreading God's word over the years.
With both parts of LIVE Like No Other, fans of The McKameys will always be able to enjoy the group's heartfelt performance and message, though they're no longer touring.
Pre-order, add or save LIVE Like No Other ahead of its July 17 release date HERE.
About The McKameys
The McKameys are a family group based out of Clinton, Tennessee, entering in their sixth decade of spreading God's message of love and hope through their music. There have been a few changes throughout the years after beginning as 3 sisters to the group now consisting of one of those original sisters, Peg McKamey Bean along with her husband, Ruben, their daughter Connie Fortner along with her husband, Roger Fortner, their son, Elijah Fortner; and Sheryl Farris, Peg and Ruben's younger daughter.
The wonderful harmonies of this family along with great songs give them a unique opportunity to share God's love as well as encourage the saints. Whether they are performing one of their classics like "Right On Time," "I've Won," "Unspoken Request," "There Is Jesus,"  their signature song, "God On The Mountain" or a new release, there is an undeniable energy that carries them through each performance.
The McKameys have been awarded several different Singing News Fan Awards through the years and Ruben and Peg are also recipients of The Marvin Norcross Award and Norcross/Templeton Award, respectively. In 2016, Peg McKamey Bean was inducted into The Southern Gospel Music Hall Of Fame. Ruben Bean will be inducted into the hall of fame as part of the 2019 class this fall. This family group remains devoted to their Lord, first of all, and to their call to spread God's Word to others through their music.
About Crossroads:
Crossroads is a market leader in the Southern Gospel, Bluegrass, and Americana fields. Established in 1993, following the combination of Horizon Music Group and Sonlite Records, Crossroads now operates several divisions including Crossroads Label Group (Horizon Records, Sonlite Records, Mountain Home Music, Skyland Records, Pisgah Ridge Records, Crossroads Records, and Organic Records), Crossroads Distribution, Crossroads Radio Promotions, and Crossroads Recording Studios. Led by a strong executive team of Christian music and Bluegrass music veterans, Crossroads combines cutting-edge technology with creative innovation to connect fans with our artists' music.
Tags:
crossroads
,
gospel music
,
Live Like No Other
,
Peg Mckamey bean
,
Reuben Bean
,
Southern Gospel Music
,
The Mckameys
,
The Southern Gospel Music Hall of Fame
Posted in
announcements
,
artists
|
Comments Off

on The McKameys to release CD/DVD, LIVE Like No Other
Written by scoopsnews on June 23, 2020 – 3:13 pm -
Are you ready for some great gospel singing? If your answer is yes, Gulfport, Mississippi is the
place to be this coming Saturday night at the 48th Annual Bibletones Homecoming with Special Guests, Josh
and Ashley Franks & The LeFevre Quartet.
Ticket are $20 and will be available at the door. Come early. Doors open at 5 pm. The concert will begin
promptly at 6 pm.  All details and directions to the venue are on the poster above.
Hope to see you there!
Tags:
Josh and Ashley Franks
,
The Bibletones
,
The LeFevre Quartet
Posted in
announcements
|
Comments Off

on The Bibletones 48th Annual Homecoming …THIS WEEKEND!
Written by scoopsnews on June 23, 2020 – 2:52 pm -
On July 11, 2020, Clearvision Quartet from Oxford, AL will celebrate a decade of ministry. The group normally holds this annual celebration the third weekend of June. However, due to the current health crisis, keeping that tradition was not possible in 2020. 
"Since our start we've always had an anniversary singing in June. It just didn't work out this year for us to do that so we found ourselves at a crossroads. Do we cancel or do we reschedule?" said group manager Steve Dover. "With 2020 being our 10th year, we just didn't have the heart to cancel. So, we did the next best thing and rescheduled it as close to the original date as possible. I think this one is going to be our best one yet." 
This years' event will be held on July 11th at United Fellowship Baptist Church located at 161 Becky Turner Road, Alexandria, Alabama. Doors will open at 5:15 pm and the concert will start at 6 pm. 
"We will be featuring songs from our new Chapel Valley release entitled "Faith, Hope, and Love". We will also have the new CD's available at this event." Dover continued. 
"Also, to make things even more exciting, we will be teaming with Southern Gospel Weekend to broadcast the concert LIVE on their Facebook page. This is in an effort to promote the yearly gospel music convention held at the Oxford Civic Center. The March dates had to be rescheduled to Sept. 3-5, 2020. It's going to be a fun filled, exciting night of music and worship." Dover added. 
Clearvision Quartet is an all-male southern gospel quartet based in Oxford, AL and recently signed a recording agreement with Chapel Valley Studios in Sharps Chapel, TN. Clearvision tours the southeastern USA. You can find more information about the group's schedule, or contact them via their Facebook page at www.facebook.com/clearvisionquartet. You can also reach Clearvision at 256.342.5640 or by email at steve.cvq@gmail.com. 
For more information on Southern Gospel Weekend: HERE
Tags:
Clearvision Quartet
,
Southern Gospel Weekend 2020
Posted in
announcements
|
Comments Off

on Clearvision Quartet Celebrates Decade Of Ministry And Southern Gospel Weekend…. Save the Date!
Written by Staff on June 23, 2020 – 1:08 pm -
Special Concert Featuring Legendary Trio Set for July 25
Nashville, Tenn. (June 22, 2020) — GRAMMY® Award-winning Larry, Steve and Rudy Gatlin will bring a special Gatlin Brothers "Fan Favorites" live concert to the historic Franklin Theatre on Saturday, July 25 in Franklin, Tennessee at 8:00 p.m./CT. The concert will be digitally streamed at franklintheatre.com. Tickets will also be available for an intimate audience of 70. It will be the venue's first live show since the pandemic shutdown. As for the Gatlins, the show has been long in the making.
"I had this idea about 10 years ago when we did a live concert at Bristol Motor Speedway," says Rudy. "The promoter told me thousands of fans tuned in online and it gave me the idea for Gatlin Brothers 'Fan Favorites.'"
The brothers plan to perform various songs that they recorded over the course of their career— hit songs as well as cuts that were included on previous albums that aren't normally performed at a live Gatlin Brothers show.
"We'll sing songs that we don't usually have time to do at our concerts, but often get requests for," explains Rudy. "But we'll be sure to sing 'All the Gold in California' just like The Oak Ridge Boys would never do a concert without 'Elvira.'"
Tickets go on-sale Friday, June 26 at 11:00 a.m./CT. Pricing: $56 for theatre seating and $20 for live streaming.
Patrons along with the theatre staff will be required to wear cloth face coverings while in the theatre and seating capacity will be limited to achieve social distancing safety measures. In an effort to provide a contact-free experience, tickets for each show will need to be purchased in advance at
franklintheatre.com
. All seating will be done with respect to social distancing guidelines. Contact-free purchases can be made from the theatre's concession stand.
About Larry, Steve & Rudy: The Gatlin Brothers
The close family harmonies of Larry, Steve & Rudy: The Gatlin Brothers have given the trio a signature sound that led to country classics like "All the Gold in California" and "Houston (Means I'm One Day Closer to You)." The brothers won a GRAMMY® for their 1976 breakthrough hit, "Broken Lady," and reached #1 with several other songs soon thereafter. Along with five career nominations for the ACM Vocal Group, the Gatlin Brothers picked up three 1979 trophies: Single of the Year ("All the Gold in California"), Album of the Year (Straight Ahead) and Male Vocalist of the Year for Larry Gatlin. The brothers were also nominated for multiple CMA Awards including Vocal Group of the Year, Single of the Year, and Entertainer of the Year. Larry Gatlin has written songs recorded by Elvis Presley, Glen Campbell, Barbra Streisand, Johnny Cash, Kris Kristofferson, Dottie West, Roy Orbison, Barry Gibb and countless gospel artists including the Gaither Vocal Band, the Booth Brothers, the Isaacs and many more. Larry was formally inducted into the prestigious Nashville Songwriters Hall of Fame in the fall of 2019. After 65 years of music, the brothers continue to perform nearly 70 live concert dates each year.
Tags:
Christian Country Music
,
Country Music
,
Gatlin Brothers
,
gospel music
,
Larry Gatlin
,
Rudy Gatlin
,
Southern Gospel Music
,
Steve Gatlin
Posted in
announcements
,
artists
|
Comments Off

on GATLIN BROTHERS "FAN FAVORITES" STREAMING LIVE FROM FRANKLIN THEATRE FOR ONE NIGHT ONLY.
Written by scoopsnews on June 22, 2020 – 4:12 pm -
The TOP 20 NEW RELEASES for the month of July will air
Thursday June 25th, at 6 PM (CST), on SGM RADIO!
 You are invited to log in and listen at www.sgmradio.com 
Join Jack Armstrong as he counts down and plays each song and Artist from 20-1.
The Top 20 New Release (July 2020)
1

Never A Time

Perrys/StowTown

2

Three Men On A Mountain

Ernie Haase & Signature Sound/StowTown

3

Great God Almighty

The Sound/Daywind

4

The Healer In The Grave

Talleys/Crossroads

5

Victory Road

Bibletones/Independent

6

Old Church Choir

Ball Brothers/Song Garden

7

Send Revival

Josh and Ashley Franks/Independent

8

Heavenly Music

Mark Dubbeld Family/ Song Garden

9

At Midnight

Cana's Voice/StowTown

10

I'm Just Changing Mountains

Mark Bishop/Crossroads

11

Your Help Is On The Way

Jason Crabb/Daywind

12

His Name Is Jesus

Tim Menzies/New Day Records

13

What Grace Can Do

Phillips Family/Independent

14

Hand On The Plow

Troy Burns Family/Chapel Valley

15

Bold In The Boat

Fields Of Grace/Independent

16

Pray Til You Pray Through

Jay Stone Singers/Crossroads

17

Lord, I Need You

Primitive Qt/Independent

18

Ready To Serve

Rochesters/Independent

19

You Can Live Again

Susan Whisnant/UIA

20

You Can't Ask Too Much Of My God

Les B

utler/Family Music Group
Tags:
Top 20 New Releases
Posted in
announcements
|
Comments Off

on The Top 20 New Releases Show To Air 6/25/2020 on SGM Radio
Written by Staff on June 21, 2020 – 6:18 am -
COVID-19 and the Extreme Poor; What Churches Should Do Now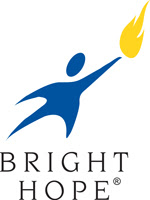 NEWS PROVIDED BY
Bright Hope
June 16, 2020
HOFFMAN ESTATES, Ill., June 16, 2020 /Christian Newswire/ — Bright Hope is a 50-year-old ministry helping poor churches in developing countries. Their unique success path for raising the poor out of poverty has put hundreds of thousands of people on the road to self-sustainability. Bright Hope Allies are Christians, private businesses, churches and foundations who believe Christians should be active in helping the poorest people on the planet.
FIVE (5) ACTIONS churches must do to help the extreme poor dealing with COVID-19:
Pivot your thinking from disease prevention to food security. While COVID-19 is impacting the poor and putting healthcare systems at risk, far more of the poor are being impacted by the shutdowns and lack of income for food purchases.
Help in-country (indigenous) churches survive and thrive. Many pastors in slums and remote villages have lost contact with their congregation, and therefore their weekly offerings. For churches in extremely poor places there is no online giving option. Pastors are struggling to support their families and it is difficult for them to visit needy members of their church without any resources to offer.
Interview your missionaries or experts on how COVID-19 is impacting the world's poorest communities. Chances are someone in your church has some expertise or a connection. If not, reach out to Bright Hope. We are happy to help.
Encourage connection between your church and indigenous poor churches. It is time to be creative. One of our partner churches in rural Uganda began distributing soap to homes in their village. A simple bar of soap was such a blessing and is an important part of virus prevention. They were able to distribute 1,000 bars of soap!Here's just one idea: what if a U.S. Church asked each member to buy a bar of soap, write an encouraging note to put inside, and donate $25 for food relief for each family receiving a bar of soap? How great it would be to see food and clean hands in some of the poorest places. Creatively connecting with the poor is needed more than ever, but we must meet real needs in a timely fashion, while helping build long-term relationships.When seeking greater connection with churches in poor places, ask these three questions:*  What exactly are you asking for?

*  What can we do, together, that will make a long-term difference in the lives of the poor?

*  How can we provide help in a way that increases our connection/bond?

Distribute Bright Hope's free booklet, COVID-19 & The Extreme Poor: Why the Poor May Be Hit the Hardest. We need to get the word out about the poor and what is going on in their homes. Let Bright Hope be a resource for you—download the booklet and distribute freely. Co-branding the booklet is available to those interested.
Bright Hope is a Christian ministry helping the poorest churches in the world reach their communities with Hope for Today, Tomorrow and Eternity ©. You can connect with Bright Hope at www.Brighthope.org or by emailing info@BrightHope.org.

SOURCE Bright Hope
CONTACT: C.H. Dyer, CEO, 847-971-4566, CHDYER@Brighthope.org
Related Links
Did you know that you can receive the printed, full-color version of SGNScoops Magazine by subscription? Find out more 
HERE
.
Find SGNScoops Magazine On Facebook 
HERE.
You can download the latest edition of SGNScoops Magazine 
HERE.
Read the latest edition of SGNScoops Magazine online
HERE
.
Listen To Today's Gospel Music
HERE
Tags:
bright hope
,
church
,
COVID-19
,
missions
,
Poor
Posted in
announcements
,
Christian interest
|
Comments Off

on COVID-19 and the Extreme Poor; What Churches Should Do Now
Written by scoopsnews on June 20, 2020 – 11:10 am -
By: Vonda Armstrong
Tommy Swindle is a Producer / Arranger / Engineer with the experience to capture your vision. 
At 3rd Avenue Sound, they are laser focused on providing custom recording services. The goal is to provide the best recording possible, for a reasonable price. 
Recently, I visited with Tommy and learned more about 3rd Avenue Sound and wanted to share with you.
(Vonda) Tommy, I've heard so many great things about 3rd Avenue Sound!  Tell us all about the company, how it came into existence and some of your favorite sessions through the years.
(Tommy) 3rd Avenue is the realization of a 30+ year passion for Gospel music. I love the music, and the life it contains. I'm driven to make every effort I can to produce quality gospel music for every client who records here.
Favorite sessions: 
That's a hard one, because I love them all! If I had to pick, I'd say that working for the Steele's was a highlight. They always write great songs, and they're terrific to work with. From that project, we actually had Three (3) Top 10 singles in the Singing News (Never Changes, Just Across the River, and Blessed Be The Name). 
Another favorite is a single we produced for my friend Tim Maze and Canaan's Crossing. "Why Should I Worry" went to #8 in the Singing News Bluegrass Charts.
I've also been working a lot with Living Faith, a quartet from Cullman, AL. They are an up-and-coming group that you're going to be hearing a lot about!
(Vonda) What is different about recording at 3rd Avenue Sound?  
(Tommy) Having been involved with Southern Gospel groups for so long, I believe I understand some of the key things it takes to get the best out of a group. A) I understand the music, the harmonies, and how to create song arrangements that will move the audience. B)  When I built the studio, it was very important to create an environment that not only sounds great, but one that also lends itself to recording quartets, trios, soloists, etc. The goal was to make the studio a comfortable place for my clients, because if a singer is comfortable, they're going to deliver their best performance. C)I believe that the MOST important thing I bring to the table as producer/engineer for my clients, is the passion I have for this music. No one loves great Southern Gospel music more than me. Making it the best it can be is more than a goal, it's a spiritual commitment that I take very seriously. I believe these goals have been accomplished with 3rd Avenue Sound.
(Vonda) What are some things that you believe is most important in getting a GREAT, completed project?
(Tommy) Great question.. I've mentioned a few above already, but an important part of the equation is also the equipment involved in the process. I'm a big believer in having the best tools available, and I make it my business to know how to use them. 3rd Avenue Sound is equipped with some of the best recording gear on the planet, and I'm proud to offer it to all my clients. But the equipment will just sit there if I don't apply it with the passion it takes to do the job right. I spend time every day learning how to be just a little better than I was the day before.
 (Vonda) With the love you have for gospel music, there has to be a personal music story.. Give us the scoop!
(Tommy) I grew up in a church where music was a big part of the services. I started playing piano when I was 9. I started playing for a southern gospel quartet when I was 14. I remember writing my first song when I was about 15. There was just "something" about playing/singing gospel music. It's alive, and the message stirred me then. 40 years later, I'm more passionate about this music than ever. My story? HIS story..and I want to tell it in a way that will catch people's attention, by presenting it with the quality it deserves. There's no message on earth more important than sharing it to every listener who hears it.
(Vonda) If someone is interested in speaking with you about your services, what should they do?
(Tommy)I'd love to talk to folks about recording here. I can be reached at 256-572-7311 or 256-616-1748, My email is tswindle0@gmail.com.
(Vonda) What are some future goals for 3rd Avenue Sound?
(Tommy) We're always in growth mode here. I have plans to continue adding to the recording space. I also add new tools to the arsenal frequently. Resting isn't an option. Too much work to do!
(Vonda) What do you see for the future of the company?
(Tommy) I believe 3rd Avenue Sound can be a premiere recording venue for Southern Gospel, and also for other genre's of gospel music. My goal from the very beginning has been to produce every project to the best of my ability. By consistently doing that, God has proven faithful. Based on HIS track record, I'm 100% convinced that he will continue to bless it and help me to expand it.
Check out 3rd Avenue Sound's website here:
Check out Facebook Page HERE: 
https://www.facebook.com/3rdAvenueSound/
Tags:
3rd Avenue Sound
,
Tommy Swindle
Posted in
announcements
|
Comments Off

on Visiting With 3rd Avenue Sound…..
Written by scoopsnews on June 18, 2020 – 6:08 am -
Chris is Back with Back to Back #1's ……. "Thank You Lord For This Day" Is #1 again
for the month of July.
Congratulations Chris. We are praying for your Mom and family
during this time.  Congratuations brother!
| | | |
| --- | --- | --- |
| 1 | Thank You Lord For This Day | Chris Golden/Independent |
| 2 | Patiently Waiting | Steve Bridgmon/Independent |
| 3 | A Day | Carol Barham/M.A.C. Records |
| 4 | Riding The Wind | Jackson Heights/CenterStage Music Group |
| 5 | That Little Crowded Room | Tim Menzies/New Day Records |
| 6 | My Last Day Here | MARK209/Independent |
| 7 | Top Of The Cross | Shellem Cline/Tire Swing Records |
| 8 | He Is There | Jim Sheldon/Zenith Records |
| 9 | Preacher's Daughter | Pardoned/Mansion |
| 10 | Climb | BloodBought/Independent |
| 11 | Moments | Wade Phillips/Independent |
| 12 | It's Only The Beginning | Bev McCann/Independent |
| 13 | The Little Wooden Church On The Hill | Dennis Jolly/Independent |
| 14 | I Am Not Afraid | Donna Ulisse/Billy Blue Records |
| 15 | I Love To Tell The Story | Mary James/Independent |
| 16 | Singin' Mama To Sleep | Christian Davis/ Independent |
| 17 | Blind Man In The Bleachers | Aaron Wilburn/Independent |
| 18 | Holy Ghost Reaction | Kevin & Kim Abney/ Independent |
| 19 | When I Come To You Lord | Hunter May/Independent |
| 20 | Fit For A King | Gene Watson/Independent |
| 21 | I Talk To God | Mary Burke/Independent |
| 22 | My Lord Is Taking Good Care Of Me | Detty SIsters/Independent |
| 23 | A Greater Healing | Melissa Evans/Chapel Valley |
| 24 | I Won't Turn Around | Carter Family Band/Independent |
| 25 | I Am Not Afraid | Donna Ulisse/Billy Blue Records |
| 26 | I've Come Too Far | Tammy Norris/Independent |
| 27 | Praise The Lord | Carroll Roberson/CRM Records |
| 28 | Beginning Again | Greg Sullivan/Independent |
| 29 | Broken China | Michael Roberts/Independent |
| 30 | Too Fast | Misty Freeman/Daywind Records |
| 31 | Season Of Change | Appointed 2/Independent |
| 32 | Fearfully and Wonderfully Made | Journeys/Chapel Valley |
| 33 | What Does God Look Like | Grascalls/Independent |
| 34 | One Drop Of Blood | Eades Family/Independent |
| 35 | Superman | Greg McDougal/Independent |
| 36 | God In The Guitar Stings | Mitchell Whisnant/Independent |
| 37 | Little Talk With Jesus | Tonja Rose/Mansion |
| 38 | Still A Special Place | Tony Alan Bates/Independent |
| 39 | Build One For Me | Ed Meadows/Independent |
| 40 | He Hears My Every Prayer | Jessica Horton/M.A.C.Records |
Tags:
Chris Golden
,
Christian Country Top 40
Posted in
announcements
|
Comments Off

on Congratulations to Chris Golden and The Top 40 in Christian Country (July 2020) SGN SCOOPS
Written by Staff on June 17, 2020 – 6:32 pm -
Gary Dillard, A.K.A. Beaver, has finally conquered cancer and entered heaven. Dillard was a former member of the Kingsmen and a musician extraordaire. He was known for his exceptional ability with the steel guitar, banjo, and most stringed instruments. A sweet gentleman, he was much beloved by Kingsmen fans everywhere.
Randy Perry posted:
One side of my heart is so sad today while another side is rejoicing. My great friend Gary Dillard (Beav) has beat the cancer and has received eternal healing today. We've been friends over 30 yrs. I'm just thankful for the time we got to spend with him back in July of this past year. Gary and his precious wife Judy Averette Dillard attended several services we were at in Tuscaloosa. We laughed and laughed telling old stories from back in the day as he played steel guitar with the Kingsmen and I was with the Perry's.
Shout it out brother! I'll see you soon! Thank God for Heaven! Please be praying for Judy and the families during this very difficult time in life.
SGNScoops joins with friends and fans of Gary Dillard, expressing our sympathy and prayers for Gary's wife Judy and all their family.
Tags:
Gary Dillard
,
gospel music
,
Kingsmen
,
Randy Perry
,
Steel guitar
Posted in
announcements
,
artists
|
Comments Off

on Gary Dillard passes away