Written by Staff on April 21, 2020 – 1:08 pm -
It's Spring and we are happy to present this fresh issue of SGNScoops Magazine for April 2020. We trust this month of social changes and new beginnings brings you fresh joy and hope in this time of isolation and distancing.
One lady who is experiencing many new beginnings this year is our cover artist, Lauren Talley. From her professional to personal life, Ms. Talley shares all of her news with Justin Gilmore. We know you will be engaged in this feature.
Also new this month, we welcome Andrew Ishee as he starts a series on the beginnings of your favourite artists. Gene McDonald from the Gaither video series is his first guest.
The Chuck Wagon Gang, Autumn Isbell, GloryWay Quartet, Wilburn and Wilburn, and Jeff Parker are also highlighted this month, along with so much more! Take time to read it cover to cover.
This Spring, we hope you take time as well to consider new beginnings in your own life. Jesus Christ came to this earth, lived, died, and rose to life, so you could feel the freedom of an abundant life. He wants to save you, cleanse you, heal you, and lead you to a closer walk with him today. This is a great time to discover what Jesus has for you. Open your Bible and find out what that is!
We hope you enjoy this issue of SGNScoops Magazine. If you have any questions or concerns, please write to me at 
lorraine@sgnscoops.com
.
Did you know that you can receive the printed, full-color version of SGNScoops Magazine by subscription? Find out more 
HERE
.
Find SGNScoops Magazine On Facebook 
HERE.
You can download the latest edition of SGNScoops Magazine 
HERE.
Read the latest edition of SGNScoops Magazine online
HERE
.
Listen To Today's Gospel Music
HERE
Tags:
Andrew Ishee
,
Bluegrass Gospel
,
christian country
,
Gene McDonald
,
gospel music
,
Lauren Talley
,
SGNScoops Magazine
,
Southern Gospel Music
Posted in
announcements
,
sgn scoops magazine
|
Comments Off

on April 2020 SGNScoops Magazine
Written by Staff on March 4, 2020 – 8:50 am -
SGNScoops Magazine publisher, Rob Patz, is thrilled to welcome gospel music artist and writer, Andrew Ishee, to his elite writing staff. Ishee is known by many gospel music fans as the talented pianist who has played for many top artists, including the Kingsmen Quartet.
"I'm proud of the momentum SGNScoops Magazine is giving to Southern gospel music," says Ishee. "It's my favorite music, and it has been the dream of my life to work in this field. My greatest friendships and relationships stem from gospel music, and I have wanted to share the stories of people I know and love. So it is exciting for me to announce that I'll be writing a new article for SGNScoops called, 'Before You Knew Them.'  I'll share with you the back story of talented singers and musicians with one on one interviews. Plus, I'll add my perspective as a life long lover of Gospel music and as an artist and studio musician. I feel like I'm coming home to gospel music and to writing."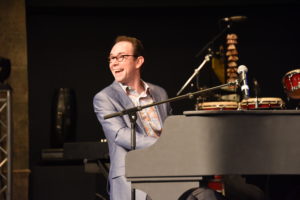 SGNScoops Magazine will host Ishee's writing regularly. Publisher Patz says, "Andrew is a gospel music staple and a friend. I'm excited to have him join our team and I know our readers will enjoy his features."
Be sure to read upcoming issues to fully enjoy the features and artists that Andrew Ishee brings to the audience of SGNScoops Magazine.
Tags:
Andrew Ishee
,
gospel music
,
rob patz
,
SGNScoops Magazine
Posted in
announcements
,
artists
|
Comments Off

on Andrew Ishee joins SGNScoops
Written by scoopsnews on December 18, 2019 – 6:09 am -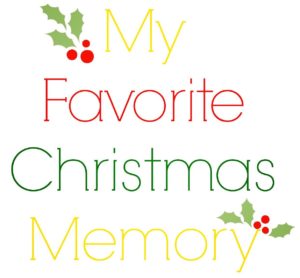 I remember my first "white" Christmas:
     Back in my days with the Kingsmen, I remember inviting Sheree (now my wife) to come down to Mississippi and meet my family.  She drove down to Birmingham, Alabama, and I met her there to drive the rest of the way (it seemed chivalrous at the time).  My family Christmas party was a few days before Christmas Day.
     Sheree stayed with my folks the night of the party, and I had planned to drive her back to Birmingham the next day so that she could get back to her family before Christmas Day.  But the weather got snowy on our return route, and we decided that we'd make the trip back to Tennessee together.  Well, we wound up driving on Christmas Day.  The snow had let-up along I65 as we drove to Nashville, but the countryside was white with snow, and thankfully, the road was clear.  We discovered that the "Waffle House" is the ONLY restaurant open on Christmas Day.
 I had spent every Christmas prior to that in Laurel, MS – Green Christmas only there.  That was my first white Christmas.
-Andrew Ishee "Piano Player"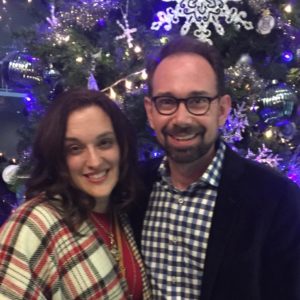 Tags:
Andrew Ishee
,
Favorite Christmas Memory
Posted in
announcements
|
Comments Off

on Favorite Christmas Memory- Andrew Ishee
Written by scoopsnews on November 29, 2018 – 8:02 am -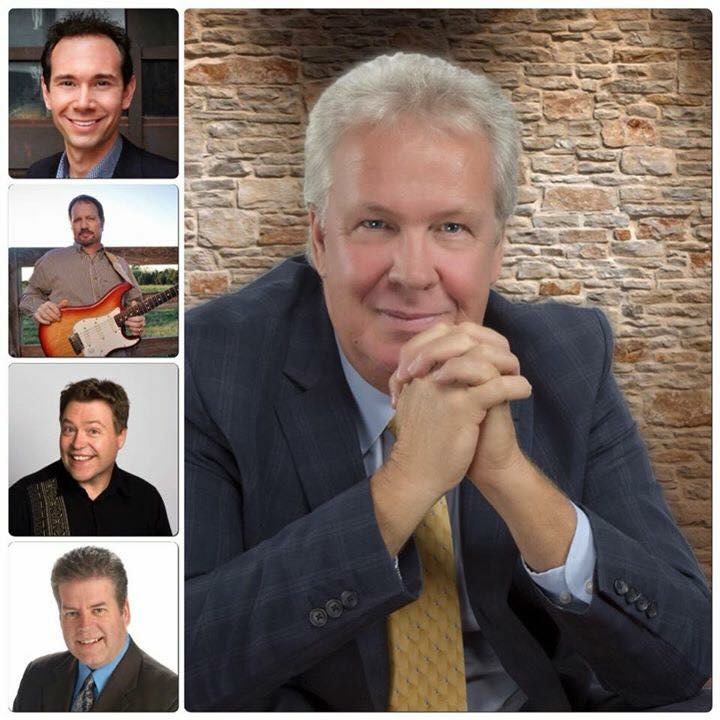 From Mark Lanier:
People are saying "Tell me about your Christmas Program" so here goes…
Christmas music, Southern Gospel Music, as well as laughter, memories, great musicianship and hopefully an all around good time for the whole family that will hopefully get you in the Christmas Spirit! The musicians bring years of experience and are a joy to listen to. Andrew Ishee worship leader of Life Church in Laurel is the pianist and I know he will bless you with his great talent and showmanship.
Gather your church group now and plan to come to this free event (of course a love offering will be received)
Here's the locations and addresses:
Thursday Night Nov 29 6pm
Broadmoor Baptist
5426 MS 39
Meridian MS 39305
Friday Night Nov 30 6:30pm
Buhl Baptist
11968 Buhl School Road
Buhl, AL 35446
( just west of Tuscaloosa AL)
Saturday Night Dec 1 6 pm
Milkcreek Methodist
2319 Mill Creek Road
Laurel MS 39443
Sunday Dec 2 6pm
First Baptist Church
103 Pond Street
Jonesville LA 71343
Tuesday Dec 4 6 pm
Piney Woods Church
550 Hamilton Road
Downsville LA 71234
( this concert will only be yours truly and Andrew Ishee)
Tags:
Andrew Ishee
,
Mark Lanier
,
Rick Francis
Posted in
announcements
|
Comments Off

on Tonight! Music, Memories & Laughter…. Check this out!!!
Written by Staff on November 3, 2018 – 8:23 am -
The release of the 'Sherry Anne LIVE!' DVD last week saw its debut at Number 5 on the Billboard Music Video Chart for sales during the week of November 3rd. The project enlisted the talents of producers Dr. Steve Allen and Brian Ledford and project coordinator John Mathis Jr. and was released in partnership with Mansion Entertainment. The live concert includes Michael Booth (Booth Brothers) as the guest soloist along with a cast of the industry's best musicians and vocalists: Toni Jolene Clay, Landy Ewing, Andrew Ishee, Scott Neubert and Michael Booth.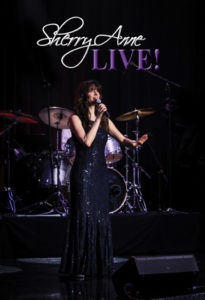 Sherry Anne, who has had to overcome hearing-impairment to achieve success as an artist, adds another accolade to her growing list of accomplishments which include numerous award nominations and national charting radio singles. She is an avid lip reader due to her hearing impairment and knows firsthand the importance of being able to see faces and emotions while listening to music. This became an influential part of the decision to undertake a live concert recording. Sherry Anne commented on that decision-making process: "Audiences have told me for years that they love to listen to me sing but even more so, they love to WATCH me sing. And so the DVD idea was born!"
The DVD includes the songs that have become audiences' favorites from Sherry Anne's concert performances. It also contains two new songs, plus some of her most requested Christmas songs. Sherry Anne LIVE! is also available as an audio product on CD and includes the full concert performance and testimony, along with "He Heals" performed by Michael Booth. Sherry Anne accompanies Michael in the video performance with sign language interpretation of the song.
Additionally, the DVD is closed caption for the hearing-impaired and includes many bonus footage features. For more information about Sherry Anne Ministries, the DVD or CD visit, SherryAnne.com
Read the latest online edition of SGNScoops Magazine HERE
Download The PDF Version Of SGNScoops Magazine HERE
Find SGNScoops Magazine On Facebook HERE
Tags:
Andrew Ishee
,
Billboard Magazine
,
Christian Music
,
gospel music
,
hearing impaired
,
Landy Ewing
,
Mansion Entertainment
,
Michael booth
,
Scott Newburg
,
Sherry Anne
,
Toni Jolene Clay
Posted in
announcements
,
artists
|
Comments Off

on 'Sherry Anne LIVE!' Debuts at Number 5 on the Billboard Music Video Chart