Written by SGN Scoops Staff on July 17, 2011 – 5:00 pm -
Nashville, TN (July 17, 2011) —- Centricity Music artist Andrew Peterson will bring his thought provoking lyrics and
storytelling when he joins Steve Curtis Chapman's upcoming fall tour, Song & Stories, presented by Show HOPE.  The 24-city tour will run September 29-November 3, 2011 and will also feature Chapman's labelmate Josh Wilson.  The concept of the tour is a comfortable one for Peterson, as it will feature individual artist segments with a collaboration finale of all three artists "in the round," which is sure to be a once-in-a-lifetime treat for audiences.
"I can't think of a tour I'd rather be a part of," says Peterson. "I've long admired Steven (can I call him Steven? Really?), and it's a huge honor to share the stage with him."
Peterson is a tour favorite and his performances are a hit whether in a theater, church or arena.  His songs and stories evoke the wonder and beauty of everyday life and resonate with fans in multiple genres of music.  His current CD, Counting Stars, is the highest selling album of his career and debuted at #1 on iTunes and #6 on Billboard magazine.  The Top Ten single from the project, "Dancing In The Minefields," remains a popular song and video with over 500,000 views online.
Peterson is also a master storyteller with the written word, as he has published three books in the Wingfeather Saga series.   The second book, North! Or Be Eaten won the 2010 Christy Award for Young Adult Fiction and the third installment, The Monster In The Hollows is already being hailed a classic after releasing in May.  According to Examiner.com, "The storyline grabs you from the opening line and doesn't let go until the 'I didn't see that coming!' twist of an ending. Be forewarned; don't start this book if you don't have a full weekend set aside." The fourth and final book of the series will release in 2012.
As if all of this creativity activity doesn't keep Peterson busy enough, he will host the second annual Hutchmoot conference in Nashville September 22-25, 2011, which sold out in six hours!   This year's event will once again spotlight live music, great food and a series of discussions centered on art, faith, and the telling of great stories across a range of mediums.  The special guest will be the New York Times best-selling author, Sally Lloyd-Jones, who wrote The Jesus Storybook Bible.
Tags:
andrew peterson
,
Centricity Music
,
Christian News
,
Josh Wilson
,
New York Times
,
Steve Curtis Chapman
Posted in
christian entertainment
,
Christian interest
|
Comments Off

on CENTRICITY MUSIC ARTIST ANDREW PETERSON TO JOIN STEVEN CURTIS CHAPMAN FALL TOUR SONGS & STORIES PRESENTED BY SHOW HOPE
Written by Scoops Staff on March 31, 2011 – 12:59 pm -
Peterson To Be Joined By Special Guests: Ron Block, Stuart Duncan And Andy Gullahorn
Show Will Benefit The Nature Conservancy In Tennessee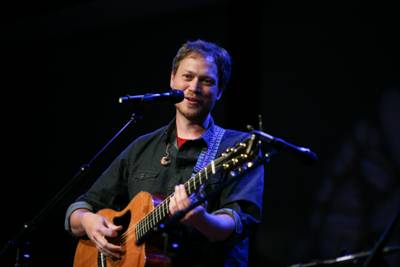 Nashville, TN (March 31, 2011) —– One of Nashville's most revered singer/songwriters, Andrew Peterson, is scheduled to perform on the highly popular Music City Roots: Live from the Loveless Cafe.  The concert series is emceed by Keith Bilbrey and hosted by singer/songwriter Jim Lauderdale.  The show will air live 7:00 – 9:00 PM CDT on Nashville's WRLT Lightning 100 and streamed worldwide at www.musiccityroots.com.  Tickets are $10.00 for general admission and $5.00 for anyone with a student ID.  Tickets may be purchased at New Grimey's New and Preloved Music, 1604 8th Avenue South and online at www.musiccityroots.com.  Every penny of each $10.00 ticket will benefit The Nature Conservancy in Tennessee, the leading conservation organization working around the world to protect ecologically important lands and waters for nature and people.
Andrew Peterson has always enjoyed a strong, stable fanbase that has followed his career throughout the years and helped to drive his latest project, Counting Stars, to debut #1 on iTunes and #6 on the Billboard chart.  Peterson's latest single from the project, Dancing In The Minefields is still strong on the charts after seven months of radio airplay and the video has received close to 500,000 views on www.youtube.com.  Up next for the talented singer/songwriter, who is also an award winning author, is his third children's book installment in the Wingfeather Saga series.  The Monster In The Hollows will release May 3, 2011.  And in the fall, Peterson will host his second annual Hutchmoot creative conference in Nashville.  The event spotlights music, conversation, and a series of discussions centered on the telling of great stories in song, literature, and film.
About Andrew Peterson
Peterson began his career in 1996 and signed with his first label, Watershed/Essential records in 1999. His first CD, Carried Along made CCM magazine's list of Top Ten albums of 2000.  In 2004, Peterson received his first Dove nomination for "Family Man" for Country Recorded Song of the Year.  Peterson's first project for Centricity Music in 2008, Resurrection Letters, Volume II, became the highest Billboard charting album of his career at that time. Peterson has also authored three children's books, The Ballad of Matthew's Begats, On the Edge of the Sea of Darkness and the 2010 Christy Award winner for Young Adult Fiction, North! Or Be Eaten. Peterson hosted his first annual event with Hutchmoot 2010, a three-day conference for lovers of story, art, and music.  The conference sold out in an incredible three weeks. Peterson's high-profile Christmas Tour continues to also be a sell-out across the country, including the historic Ryman auditorium.  For updates about Andrew Peterson please visit www.andrew-peterson.com or www.rabbitroom.com.
Tags:
andrew peterson
,
concerts
,
loveless cafe
Posted in
artists
|
Comments Off

on SINGER/SONGWRITER ANDREW PETERSON TO APPEAR ON MUSIC CITY ROOTS: LIVE FROM THE LOVELESS CAFE JULY 13, 2011
Written by Scoops Staff on June 8, 2010 – 12:23 pm -
New CD Streets July 27, 2010 And Features 12 New Songs From Peterson
Nashville, TN (June 7, 2010) —- The eagerly-awaited new album from singer/songwriter Andrew Peterson, Counting Stars, will release July 27, 2010. The CD, produced by the artist's long-time collaborators, Ben Shive and Andy Gullahorn, is the second project from Peterson to be released by Centricity Music.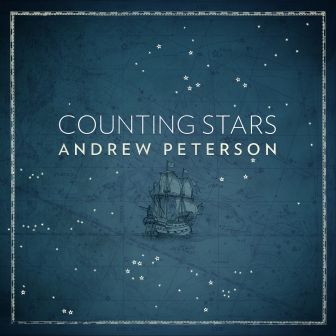 "We at Centricity Music feel like it is such a privilege to partner with Andrew Peterson," says Steve Ford, Vice President of Sales/Marketing, Centricity Music.  "When he delivered 'Counting Stars,' it reminded the entire staff of why we love Andrew.  The twelve finely crafted songs are produced in a way that draws the listener into a place of revelation, a place where you see your life through Andrew's eyes. This is a gift few songwriters have and that's why we are excited about 'Counting Stars.'"
The bulk of material for Counting Stars was recorded within eight days in Washington State during January 2010, as Peterson camped in a recording studio with Shive, Gullahorn, Gabe Scott and engineer, Todd Robbins.  They loaded up their guitars, hammered dulcimer, accordion, dobro and banjo, flew from Nashville to the Northwest and started collaborating.  The twelve new songs were written over a two-year period by Peterson, who is one of the most respected songwriters in several genres of music.  Counting Stars gives intimate glimpses of everyday life that is so important to everyone's heart….family, friendship, community and home.
The first single from the new album is "The Reckoning," which has just gone for radio adds and is already receiving airplay from such stations as, KCRN/San Angelo, TX and KNLB / Phoenix, AZ.  Peterson wrote the song while sitting on the porch of his home outside of Nashville when a severe thunderstorm was rolling into the area.
"I love the humility that a big, dangerous storm system gives us," Peterson explains. "Everyone remembers they're quite small and powerless in the scheme of things. In the twenty-first century, with jumbo jets and air conditioning and high-speed internet, we still sometimes have to run for our lives and hide in the closet under a blanket."
"Dancing In The Minefields" is already becoming a favorite tune from the CD, as it is a thought provoking song that despite the title is a positive love song. And we're dancing in the minefields/We're sailing in the storms/This is harder than we dreamed/But I believe that's what the promise is for. "World Traveler" addresses the wander-lust that lives in all of us and lets us know that the grand adventure can be in our own backyard. "In The Night" celebrates how hope lives on even through our daily pain and struggles, while "Fool With A Fancy Guitar," reminds us that we are all priests who live in the Kingdom of God.
"The title Counting Stars ties the themes of relationship and hope together in the hope of God's promise to Abraham," says Peterson.  "We're a part of the cloud of witnesses, passing the promises of God to our children and their children, building this Kingdom that has no end."
Tags:
andrew peterson
,
ccm
,
Centricity Music
,
new music
Posted in
new music
|
Comments Off

on INGER/SONGWRITER ANDREW PETERSON TO RELEASE HIS SECOND PROJECT ON CENTRICITY MUSIC….COUNTING STARS
Written by Scoops Staff on March 3, 2010 – 9:39 am -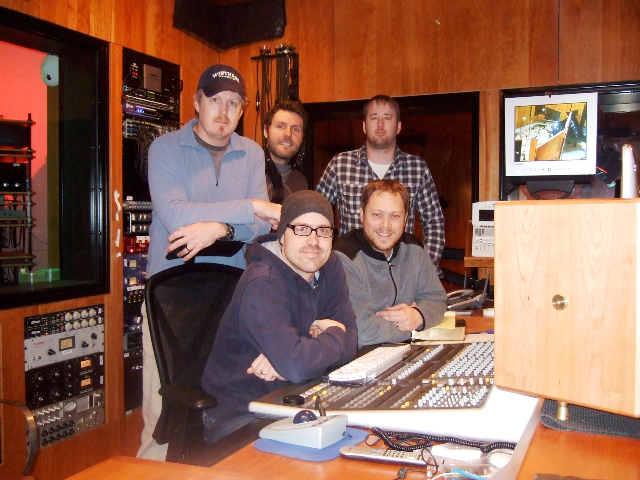 Nashville, TN (March 2, 2010) —- One of Christian music's most respected singer/songwriters, Andrew Peterson, headed to Washington state to record his new project that is slated for a July release.  Peterson was joined in the Northwest by his longtime musical companions; Ben Shive, Andy Gullahorn, Gabe Scott and engineer, Todd Robbins.  They loaded up their guitars, hammered dulcimer, accordion, dobro and banjo, started collaborating and in an incredible eight days had a new album!
The album is still untitled but features a group of songs written over the past two years.  Be sure and check out the Rabbit Room at www.rabbitroom.com for video updates on the recording process.
For tour updates and other information on Andrew Peterson please visit www.andrew-peterson.com.
Tags:
andrew peterson
,
new music
Posted in
artists
|
Comments Off

on SINGER/SONGWRITER, ANDREW PETERSON, HEADS BACK INTO STUDIO TO RECORD NEW PROJECT