Written by Staff on September 4, 2019 – 2:27 pm -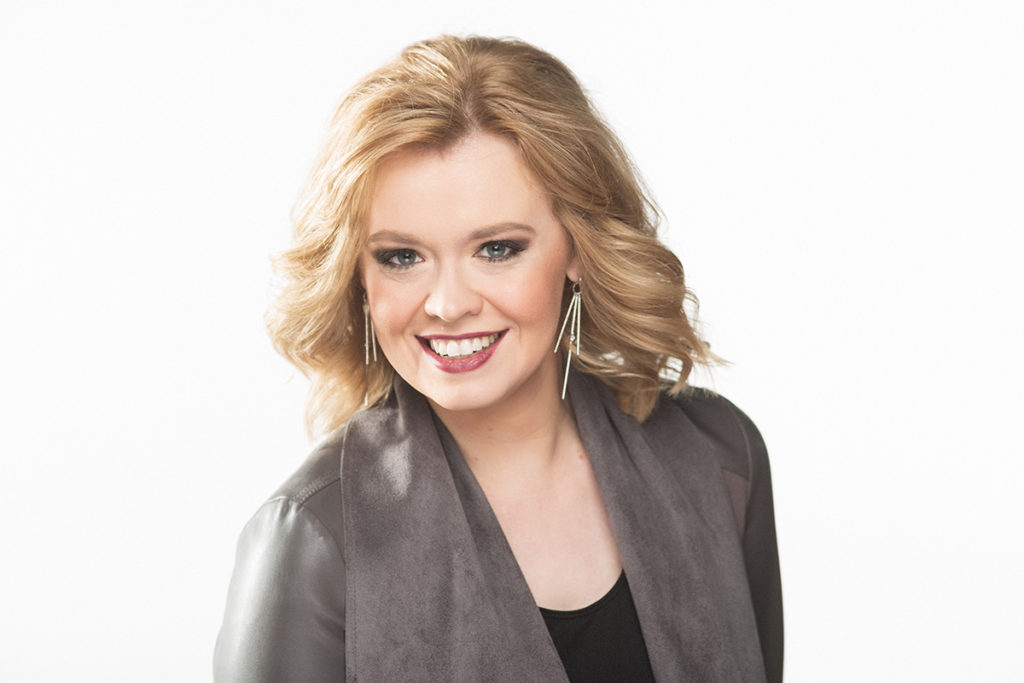 Arden, North Carolina (September 4, 2019) — On the heels of two new releases, Lauren Talley (website HERE) has joined the Gospel Music Association Hall Of Fame Nominations Committee, joining a prestigious list of industry veterans and fellow artists.
In her role,  Lauren Talley will help choose Hall Of Fame candidates from the Southern Gospel industry for GMA voters' consideration. The other committee members are Ed Harper (The Harper Agency), Dusty Wells (New Day), Charlotte Ritchie (artist), Elliott McCoy (artist), Gerald Crabb (songwriter), Becky Isaacs Bowman (artist), and Rick Sandridge (industry).
The 2020 class will be announced January 15, 2020 with the official GMA Hall of Fame induction ceremony taking place May 6, 2020.
"I love history, and I want to be part of it. The icons of this music poured so much into me as a young artist, and to be able to help honor them and publicly appreciate what they've accomplished is quite an honor for me," Talley says.
In August, Talley released two collections of music inspiring heartfelt worship and praise of the Lord. Each features her powerful and soulful voice.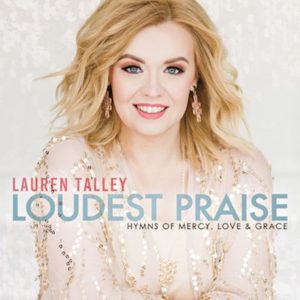 Talley brings her talent to beloved hymns, reminding of their timelessness and eloquence for worship on Loudest Praise: Hymns of Mercy, Love And Grace.
The album begins with the hopeful "Come Thou Fount Of Every Blessing," and Talley inspires awe of Christ with her vocals. Serving as inspiration for the album's title, this hymn sings of God's never-ceasing mercy and grace.
Other hymns include "When God Dips His Love In My Heart," "When I Survey The Wondrous Cross," "What A Friend We Have In Jesus" and "Does Jesus Care." Loudest Praise closes with the first single, "His Eye Is On The Sparrow."
Talley's voice fits the power of the cherished hymn's lyrics, as the song builds to a mighty end.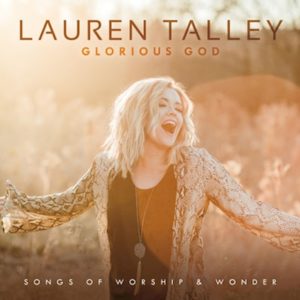 On Glorious God: Songs of Worship and Wonder, Talley captures the awe Christ inspires on this album of some of today's most loved worship songs, beginning with the first song which inspired the title.
"Glorious God" shares the creation story and recognizes all God created to give us the lives we live. It's a reminder that God's presence is all around, everywhere we go.
Other songs include "What A Beautiful Name/Agnus Dei," with Talley backed by the Voices of Lee Choir; "Let The Glory Come Down," featuring Amber Eppinette and Chris Allman; "Mercy Tree," "The Heavens Are Telling," "Jesus At The Center" and "Jesus Only Jesus."
Glorious God closes with "A Wretch Like Me," a worship song penned by Talley and based on the lyrics of "Amazing Grace."
While the music of these two albums is different in feeling, both accomplish the same thing: A moving sense of God's presence and His role in our lives.
Listen to Loudest Praise: Hymns of Mercy, Love And Grace HERE and Glorious God: Songs of Worship and Wonder HERE.
About Lauren Talley
Lauren Talley is one of Christian music's most dynamic talents and has inspired a generation of young people to serve the Lord.
Born into a rich musical heritage, Lauren sang her first solo at age 2 when she toddled onto the stage, interrupted her family's concert and announced she wanted to "thing." Lauren went on to make her own mark on the gospel music world as a member of her family group, The Talleys, with whom she received numerous awards, including a 2015 Dove Award for their song, "Hidden Heroes." Lauren's lead vocals shine on eleven number one hits for the group.
She has recorded five solo albums, her most recent being the highly touted 2017 release, "The Gospel," which displays her skills as singer, producer, and songwriter. She is also the author of "Songs In The Night," a companion devotional book to her 2010 album of the same title. Lauren performs solo concerts and is a featured singer and speaker for many women's conferences and special events across the country. She is frequently recognized for her appearances on numerous Gaither Homecoming videos and concerts, RFD-TV's "The Music City Show" and "In Touch" with Dr. Charles Stanley. In 2014 she was awarded an honorary doctorate degree in Worship Arts from John Wesley University.
When not traveling or recording her own music, Lauren often serves as studio background singer and producer for other recordings and works with emerging artists as a voice and performance coach. Lauren is a busy lady but always finds time to cheer on her beloved Tennessee Volunteers, drink sweet tea and spend time laughing with family and friends.
"My job as a communicator is to give people the truth of the Gospel," Lauren says. "I want people to know that Jesus is everything – He's the Answer the world is searching for, He's the solution to all problems and He's the only One in whom we have real hope. He called me to give people His message when I was 12 years old, and fulfilling that call is all I've ever really wanted."
About Crossroads:
Crossroads is a market leader in the Southern Gospel, Bluegrass, and Americana fields. Established in 1993, following the combination of Horizon Music Group and Sonlite Records, Crossroads now operates several divisions including Crossroads Label Group (Horizon Records, Sonlite Records, Mountain Home Music, Skyland Records, Pisgah Ridge Records, Crossroads Records, and Organic Records), Crossroads Distribution, Crossroads Radio Promotions, Crossroads Publishing Group and Crossroads Recording Studios. Led by a strong executive team of Christian music and Bluegrass music veterans, Crossroads combines cutting-edge technology with creative innovation to connect fans with our artists' life-changing music.
For more Gospel music features read the latest SGNScoops Magazine HERE.
Download SGNScoops Magazine In PDF 
Here
Find SGNScoops Magazine On Facebook 
Here
Listen To Todays Gospel Music 
Here
Tags:
Becky Isaacs Bowman
,
Charlotte Ritchie
,
crossroads
,
Dusty Wells
,
Ed Harper
,
Elliott McCoy
,
gerald crabb
,
Gospel Music Association Hall Of Fame Nominations Committee
,
Lauren Talley
,
Rick Sandridge
Posted in
announcements
|
Comments Off

on Lauren Talley joins the Gospel Music Association Hall of Fame Nominations Committee
Written by Staff on February 25, 2017 – 2:38 pm -
By Justin Gilmore
The Isaacs have been a mainstay in Gospel and Bluegrass music for years. This acclaimed family has captivated audiences with their harmony and musicianship. Most importantly their hearts for God are truly apparent. I recently had the pleasure to talk with matriarch Lily Isaacs about the group's career and their recent Grammy-nominated album, Nature's Symphony in 432: A Journey from Pain to Praise.
Gilmore:  Tell me about the formation of the group, the early days.
Isaacs: Well, the Isaacs started with myself and my kids' father Joe Isaacs, who's my ex-husband. We started singing in 1971 after we got saved.We had a
band at the time and we performed just on weekends because we had full time jobs. And as time went on and we got busier, we went into full time ministry in 1986.
As our children were teenagers, they showed a lot more interest in music and so as one band member would leave, the kids would take their place. Sonya was the first one, taking up the position of the mandolin and then Ben went on bass, and then Becky went to the guitar. So it wasn't really a plan, it just happened that way. So today we are an all-family band and we also have a drummer and my grandson Levi, who now plays guitar for us as well.
Tags:
Becky Isaacs Bowman
,
Isaacs
,
Joe Isaacs
,
Lily Isaacs
,
Sonya Isaacs Yeary
Posted in
artists
,
sgn scoops magazine
|
Comments Off

on The Year Of Jubilee: A Conversation with Lily Isaacs of the Isaacs
Written by SGN Scoops on August 16, 2013 – 7:08 am -
Nashville, TN (August 15, 2013)Along with the release of their new CD "The Living Years" and DVD  "The Isaacs Up Close &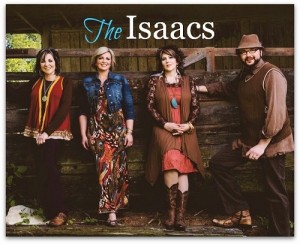 Personal" multi-award winning family, The Isaacs  have launched a new website where it is easier than ever to order their music and merchandise. You can also keep up with their touring schedule, latest photos, links and more.
Some of the new features include news flashes, where they will post special appearances like Opry shows, online broadcasts, television appearances, last minute additions to their concert schedule, and other exciting events, allowing you can tune in and catch The Isaacs performances.
They also have links to other sites that will be of interest to their fans such as Socialcam, Twitter and Facebook as well as links to outside sources.
Becky Isaacs Bowman stated, "My favorite part of the new website is the fact that you can enter your email address and receive The Isaacs latest news as soon as it is posted. We invite all of our fans to go to the new site, http://www.theisaacs.com/,  and tell us what you think."

The Isaacs have been busy this year not only touring and working on their own projects but also working on projects for other artists. Becky Isaacs Bowman and Sonya Isaacs Yeary recently finished studio work singing background vocals for a new CD by Dolly Parton.
Lily Isaacs said, "A wonderful opportunity for my daughters, Sonya and Becky! They have been blessed to do background vocals on many different artists' projects. Many of them just happen to be some of their country artist heroes. Doing this with Dolly has been a dream come true. This is the third time they've had this amazing experience with Dolly. She is such a beautiful and genuine person that my girls were so humbled by her presence in the studio with them. Thank you Dolly for one of the best days ever! I am so proud of Sonya and Becky.  "
You can find more information on the Isaacs at www.theisaacs.com or www.facebook.com/TheIsaacs .
To contact the Isaacs E-mail them at info@theisaacs.com
To book the Isaacs contact info@harperagency.com
Tags:
Becky Isaacs Bowman
,
Bluegrass Gospel
,
Lily Isaacs
,
sonya isaacs
,
Southern Gospel News
,
the isaacs
Posted in
announcements
|
Comments Off

on The Isaacs Launch New Website
Written by SGN Scoops on November 1, 2011 – 3:06 pm -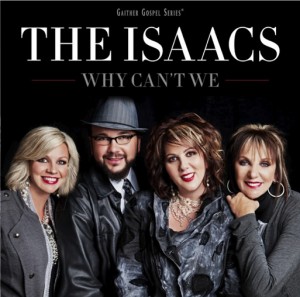 NASHVILLE, Tenn.—November 1st— Gaither Music Group celebrates today's release of Why Can't We, the all-new, studio recording by the award-winning Isaacs. Produced by group member and acclaimed producer Ben Isaacs, the new release, which was recorded in Nashville, follows the group's previous recording Naturally, which remained in the Top 10 BILLBOARD Bluegrass Chart for over 71 weeks following its debut.Group member Sonya Isaacs Yeary and husband, Jimmy Yeary, along with group member Becky Isaacs Bowman, penned nine of the songs for this release. One of those new songs, penned by the Yearys with songwriter Ben Hayslip, is "I'm Gonna Love You Through It," the current hit country single by country star Martina McBride. "I was writing with Ben Hayslip and Sonya," recalls Jimmy, "and Sonya had this idea of writing about her mom's (Lily's) story of surviving breast cancer. We threw around some thoughts as to how we'd approach it. We decided to let Lily tell her story, so we put her on speaker phone, and she just really told her story in detail. We based the song on that. It took us about three hours to write it. It can be difficult to put the word 'cancer' in a song, but we wanted to talk about breast cancer specifically and some of the hardships that come with that. We started writing it with no notion of what would happen with this song. We just loved writing it and getting it on paper. Then we got the call that Martina had heard it and loved it."Lily Isaacs and Becky Isaacs Bowman appear alongside Katy Couric, Sheryl Crow, Robin Roberts and Hoda Kotb, among others, in McBride's video for the song. "Sometimes when you record songs, what works in the studio may not translate to an audience," explains Becky. "When we started writing for this record, we really had that in mind. The more that you are transparent about yourself, the more your audience can identify with you. We wanted to share our stories of survival and victories, so we wrote songs that dealt with things that we want to be transparent about in concert."For Becky that includes the song "Waiting in the Water," a song based on the Bible story of the blind man who had an encounter with Jesus and who was told to go to the pool and wash. "It was a two- mile journey to that well according to commentaries," Becky describes, "and Jesus wasn't about showmanship; but for some reason, He told the blind man to find his way to the water. I think Jesus wanted to see how strong the blind man's faith was and how obedient he was. Jesus would be waiting in the water."Some people are instantly healed," continues Becky, who was diagnosed herself for ten years with a rare case of Crohns' disease causing inflammation to her eyes and nerve endings, "and some people have to take a journey of faith. I prayed and prayed for healing and felt hopeless so many times. I felt that, like the blind man, I would have to take a step of faith and believe that He would be 'waiting for me in the water.' This song is my healing story, and I have found that I can talk to people in a hopeless stage, whether it's from a long-term illness or something else, because I have been there."The Isaacs continue their vulnerability on the release with the song "Why." "I think we are sometimes afraid to ask 'why' because we don't want to question God," explains Becky, "but when you look at David [in the Bible] and all of his mistakes and questions, you see that in the end God called him 'a man after His own heart.' I don't think God minds us asking questions. Sometimes they come from the heart…that is what God wants–a heart for Him. We all make mistakes like David did, but it's not how you start the race; it's how you finish the race with God."Why Can't We also includes the cover tunes "I Still Trust You," "Hallelujah Turnpike" and "I Believe in a Hill Called Mount Calvary." The group created a rendition of "I Believe in a Hill Called Mount Calvary" to perform at the Tribute to the Songs of Bill and Gloria Gaither event that was held this year at Nashville's Schermerhorn Symphony Center. The audience as well as Bill Gaither liked it so much the group knew it would be featured on the new recording."We like to put our twist on songs to make them sound like us," says Ben. "You can copy others, but the things that make an impression in most any kind of music are the things that have been different. It's ok to get the basics from inspiration; but from that, you need to be an original and find what makes a song sound like you."The group did just that with the bluegrass tune "Hallelujah Turnpike," a song they were asked to learn for a tv special/tribute they were doing for the legendary Lewis Family. "We thought it was a fun song and down to the styling of the fiddle, we tried to emulate Buddy Spicher, really creating a tribute to The Lewis Family legacy."We thought it was time for a true 'Isaacs' band record,'" continues Ben, "I really like the title cut that says, 'If God can forgive, then why can't we?' People may forgive, but we don't often forget, and we find it hard to let go. Musically, I think the track marries this song perfectly…sometimes you only get close to that during a recording."The Isaacs have a long history, however, of doing more than "getting close" while creating moving music. The group has received a GRAMMY® nomination, three GMA DOVE Award nominations including a win for Bluegrass Album of the Year and a 2011 nod for Christmas Album of the Year (Christmas, Gaither Music Group), two IBMA Award nominations, an ICM nom and an SPBGMA Award. They have also received fan award nominations for Band of the Year, Song of the Year, Favorite Mixed Group and Instrumentalist of the Year (Sonya); and Ben has won two IBMA Awards as a producer.
Why Can't We is available everywhere Christian music is sold and is being distributed at retail and digitally through EMI CMG Distribution. The new recording will be positioned heavily at retail throughout the fall and winter alongside other Gaither Music Group releases and will be aired as part of a direct tv campaign on networks including GAC, RFD, INSP, GMC, TBN, FamilyNet, CTS, CTN, TCT, TLN, Airtime 1, GMTN, Grace, Legacy, Miracle and Vision.
For further information regarding The Isaacs, please visit www.TheIsaacs.com  or www.gaither.com , Follow them on Twitter at www.twitter.com/IsaacsMusic  and on Facebook at www.facebook.com/TheIsaacs .
About The Isaacs
The Isaacs is a multi-award-winning family group that blends tight harmony with contemporary acoustic instrumentation, winning the praise of critics and the loyalty of audiences all over the world. The Isaacs, known for their hair-raising arrangements, perform frequently at The Grand Ole Opry and are favorites on the Gaither Homecoming video and concert series. The group has performed with legendary performers such as Dolly Parton, Trace Adkins, Brad Paisley, Paul Simon, Vince Gill, Randy Owen, Trisha Yearwood, Ralph Stanley, Mark Lowry and many more.
Tags:
Becky Isaacs Bowman
,
Ben Isaacs
,
bluegrass
,
Gaither Music
,
Jimmy Yeary
,
Mark Lowry
,
Ralph Stanley
,
Randy Owne
,
Sonjay Isaacs Year
,
Southern Gospel Music
,
the isaacs
,
Trisha Yearwood
,
Vince Gill
Posted in
announcements
,
new music
|
Comments Off

on The Award-winning Isaacs Release All-new Studio Recording Why Can't We
Written by SGN Scoops on September 8, 2011 – 6:06 pm -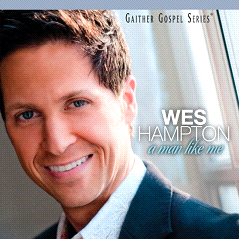 NASHVILLE, Tenn.—September 8th, 2011—Gaither Music Group is scheduled to release an all-new solo recording by Wes Hampton, member of the award-winning and legendary Gaither Vocal Band, on September 13th.  A Man Like Me, produced by Hampton along with producer/vocalist Michael English and producer/musician/vocalist Gordon Mote, showcases the depth of Hampton, who has been traveling with The Gaither Vocal Band for six years now.
A resident of Birmingham, Hampton came to Music City to create the new recording which he describes stylistically as "songs that he enjoys listening to."
"Bill and the GVB [Gaither Vocal Band] have always been great at mixing sounds," Hampton describes.  "And I feel like this release is somewhat along those lines–reflective of a variety of styles and of the influence the group has had on me when it comes to combining a variety of sounds."
Those sounds include background vocals from soloist and former Gaither Vocal Band teammate Marshall Hall as well as a duet with lauded Christian contemporary music pioneer Steve Green.  When Green toured through Birmingham, he invited Hampton to sing "It Is Well" on stage with him that evening, and the duet is now re-captured on this new release.
A Man Like Me features songs from heralded writers such as Travis Cottrell, Cindy Morgan, Becky Isaacs Bowman, Sonya Isaacs Yeary and Sam Mizell, among others.  Hampton covered the Cottrell hit "Jesus Saves"; and the title cut, penned by Jeff Pardo and Stephen Gause, is a special tune for him.  
"I loved this song immediately," Hampton recalls.  "It kind of encapsulated what I wanted to say as a whole, which is why I made it the title of the project.  It says, 'I believe there's hope for everyone, and Your arms still reach even for a man like me.'
"I relate to this," Hampton continues.  "I am a fallen man trying to make the best decisions I can every day, and sometimes I don't succeed, but I get a fresh start every day.  You can't outstretch the love of God.  I think it's important for people to hear that as much as possible as we tend to forget it.
"I hope this release encourages listeners.  We're not in this alone, so let's stop trying to pretend we can do it on our own.  We need each other, and we need God through the journey.  There are times when I try to do things by my own strength, forgetting that God has promised to walk alongside me and get me through whatever I'm facing.  The songs on this release point to the fact that we're all in this together."
In addition to a heavy touring schedule alongside The Gaither Vocal Band and the HOMECOMING tours, Hampton performs solo dates when time allows.  He and his wife, Andrea, have four children. 
A Man Like Me will be distributed in stores and digitally exclusively through EMI CMG Distribution.  It will be available on iTunes as well as at www.gaither.com .  For further information, visit www.weshampton.com .  To schedule interviews, receive music or make further inquiries, please contact:
Celeste Winstead,  CWinstead@springhillmusic.com, 615-383-5535, ext. 138.
Tags:
Becky Isaacs Bowman
,
Cindy Morgan
,
Gaither Music Group
,
Gaither Vocal Band
,
gordon mote
,
marshall hall
,
Michael English
,
Sam Mizell
,
Sonya Isaacs Yeary
,
Southern Gospel Music
,
Southern Gospel News
,
Steve Green
,
Travis Cottrell
,
Wes Hampton
Posted in
new music
|
Comments Off

on New Release from "A Man Like Wes Hampton"