Written by scoopsnews on January 13, 2021 – 8:25 am -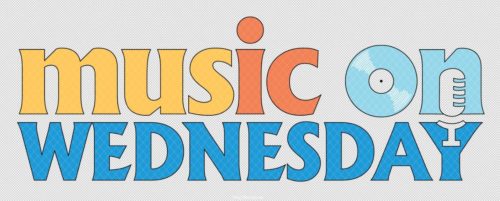 It's Wednesday and today we are taking you Way-Back to 2001.
Its The Bill Gaither Homecoming.
Music video by Bill & Gloria Gaither performing He Saw Me / Jesus Paid It All (Medley) [feat. The Talley Trio] [Live]. (P) (C) 2012 Spring House Music Group.
This song is a great reminder of what Christ did for you and me.
Have a great day!
Tags:
Bill Gaither Homecoming
,
talleys
,
Way-Back Wednesday
Posted in
announcements
,
WayBack Wednesday
|
Comments Off

on It's Wednesday! Here's A Way-Back for you.
Written by Staff on March 28, 2019 – 2:49 pm -
Bill Gaither needs no introduction to thousands of people. In case you need a recap, here are some of his accomplishments:
William James Gaither was born on March 28, 1936, in Alexandria, Indiana.
He formed the Bill Gaither Trio in 1956, with his brother Danny and sister Mary Ann.
He married Gloria Sickal in 1962. She later joined the Bill Gaither Trio, replacing Mary Ann.
He recorded "He Touched Me" in 1964. He has since written over 700 songs, most of the time with his wife Gloria.
Bill Gaither graduated in 1959 with a major in English and a minor in Music. He worked as an English teacher until 1967, when he began to work full time in Christian music.
In 1981, he formed the New Gaither Vocal Band. (Later became just the Gaither Vocal Band.) So many great voices, so many great instrumentalists, were brought to many fans of Southern Gospel Music, Contemporary Christian Music, Christian Country, Bluegrass Gospel…so many careers were born or revived through his leadership.
In 1991, the Gaither Vocal Band recorded "Homecoming" with some of gospel music's older stars. Thus, the phenomenon that is the "Gaither Homecoming" videos, concerts and books, was born. Many great gospel icons were immortalized on tape before they left on their heavenly journey.
Grammy Awards: 6 – not sure if this number is current.
GMA Dove Awards: 35+
Inducted into the Gospel Music Hall of Fame in 1983.
We could go on. But you can google him as well as well can. Do. Gaither.com
So many accolades…
In an article by Craig Harris, featured in the SGNScoops Magazine in November, 2017, Bill said :
"I'm having the most fun I've ever had in my whole life, not only on stage but coming home and eating with the sweet lady (his wife Gloria) I've lived with for more than 54 years," Gaither shares. "I'm singing with some of the greatest guys I've ever sung with. I love life.
"I encourage young artists all the time … I say, 'if the lights shine brighter on stage than they do at home, you're in bad trouble' … but these are great days."
Happy birthday Bill Gaither. We hope you have many more great days!!
SGNScoops
For more Gospel Music news, read the latest SGNScoops Magazine HERE
Download The PDF Of SGNScoops Magazine
HERE
Find SGNScoops Magazine On Facebook
HERE
Listen To The Best In Today's Gospel Music
HERE
Tags:
bill gaither
,
Bill Gaither Homecoming
,
Bill Gaither Trio
,
Dove Awards
,
Gloria Gaither
,
grammy
Posted in
announcements
,
artists
|
Comments Off

on Happy Birthday to Bill Gaither
Written by SGN Scoops Staff on September 10, 2014 – 11:33 am -
When Bryan Carter began to play guitar on the road with Jeff and Sheri Easter back in the late nineties, he never thought he would meet the love his life, Miss Kristi Starbuck. Kristi traveled with the Easters to help watch Jeff and Sheri's young children while they were performing. Bryan and Kristi were married in 2000, and in 2003, after touring the country playing for many churches, arenas, television shows, and the Bill Gaither Homecomings, Bryan decided to come off the road to continue building his recording studio shortly before the birth of their second child. Bryan and Kristi now own and operate Retrac Recording Studio in Ashland, Alabama where they are raising their five children-Grace, Isaac, John, Lilly, and Ella. In addition to working in his own studio, Bryan has also become a well sought out studio musician throughout the Birmingham and Atlanta areas.
Around 2009, Bryan began to record and play with keyboardist Ryan Robertson. Ryan, known as the singing Judge of Cleburne County, played for weddings and local events. Carter and Robertson had been playing for several years together when Bryan's mother surprised and informed the two that they were actually cousins and shared a great grandfather named Moses. Not the Moses that parted the Red Sea.
Now after many years of music, family and friendship, Bryan and Kristi Carter have decided to team up with Ryan Robertson and his wife Missie to form The Carter-Robertson Band. Ryan, still serving as a Probate Judge in his county, his wife Missie, a nurse executive, plan to fill their weekends touring with the Carters singing, serving and proclaiming the name of Jesus!
Morris Music Group artist,  Carter-Robertson Band's first album release is called "God Against The Law." This song, full of passion and concern for our Country's future was penned by Jerry Lackey and Ryan Robertson back when Judge Roy Moore of the Alabama State Supreme Court was forced to remove the Ten Commandments from the Alabama Judicial Building in Montgomery in 2003. The upcoming album is full of original songs that were co-written by the Carters or the Robertsons.
Tags:
Bill Gaither Homecoming
,
Carter-Robertson Band
,
New Artist
,
Southern Gospel Music
,
Southern Gospel News
Posted in
announcements
|
Comments Off

on Who is The Carter-Robertson Band?