Written by Staff on February 26, 2020 – 8:28 am -
Is Your Music Pleasing? By Kevin Chambers
It is such a simple question, but the answer is more complicated than you might think.
The following is my personal opinion and philosophy, not a catalog of rules. I formed these ideas over several years and thought they might be of interest to someone. This is the method I use to decide if a musical recording or live band is arranged properly, if the focus is drawn in the right direction, and if it sounds good (to me). This is the science that must be applied before you get to the art. The concepts are nothing new, but they are rarely presented together as I am trying to do here. I truly believe that trained professionals, including  jam pickers, can benefit from a simple survey of their musical arrangements identifying what I call the Four Essential Elements for Pleasing Musical Sound or simply Kevin's Rule of Four.
I've played several musical styles in my life; marching band, classical, jazz combo, country, even some of that rock and roll stuff, not to mention thousands of hymns, SGM standards, and of course bluegrass! I've listened to and analyzed so many more than that. And I've decided all music is the same, even when it is so completely different! What I mean is that there are four essential common elements that make a pleasing arrangement in any form, from Beethoven to Bill Monroe. I believe that any band of any size or genre, can focus on these elements, who is playing them at any given time, and improve their sound. For the sake of space and time, I'm going to get fairly technical right away. If you have any thoughts or questions, feel free to e-mail me.
Nomenclature: I have to define the terms as I use them before I can teach how to use them. A traditionalist might be more comfortable calling the four elements: rhythm, melody, sustain, and counter-melody. However, my application for all this is fairly wide, so I often use the terms: groove, lead, continuity, and vamping. I use these words more out of habit than technical definition. You will easily see what I mean by each if you follow along.
In bluegrass music, it's usually very easy to hear who is doing what. In other styles, it becomes more complicated, but the concepts still apply. I recommend that any performance arrangement of any song should be planned out using these elements in the order I will present them, taking care to build just deep enough to make the message or melody clear and pleasant. Also, as you will see, only one musician or section should hold any single piece of the pie, to avoid noise and confusion for the listener.
Kevin Chambers' Rule of Four
First, we should think of groove or rhythm. This, very importantly, determines the style or vibe of the music. This element always has both a down and an up component. It is sometimes implied but usually played. In bluegrass, the bass always provides the down and either the guitar, mandolin, or sometimes banjo provides the up. In other styles, the groove of a song could be provided by vocalists singing "do-wop, do-wop" or constant pulsing eighth notes on a harpsichord. There is no rule. But, this is where the first critical decisions must be made. Make sure the groove fits the precise feel that you want for the song (as to instruments used and the technique). This will greatly help the other performers do their job. Now, if multiple musicians start playing the same groove foundation elements at the same time, then (at best) you will sound like a jam session. More often you'll get a cacophony leading to a train wreck, especially if several different types of instruments jump on the groove wagon.
Next there is lead or melody. It may be a soloist or vocal group or an instrument. This is the core message you want to convey, the reason the piece exists. This is that important part of the music that you want the listener to really get. Harmony singing can still be part of this lead element, if the lyrics and timing match. The groove supports this. If the groove ever distracts the listener from lead, it has failed. Everyone in the band must keep in mind that your job is to support (feature / clarify) the melody or message of the piece and not to call attention to yourself or your talent. 
Third is what I call continuity or sustain. It may be chords on a piano, or long notes from strings, or the roll on a banjo. This is that one musical element that maintains the structure of the song. While groove is more about timing, continuity is more about tonal flow (chords ascending and descending, stress and release, etc.). This element can shift between players for every measure in some styles, but, of course, should not be played simultaneously by instruments (or sections), as this rapidly becomes confusing noise.
Lastly there is vamping or counter-melody. Vamping is not mandatory. It's not always there, but, when done sensibly, it is barely noticeable, yet makes any song sound more professional. It's is those tasteful fills that are often done on mandolin in bluegrass, but may be done on drums, piano or any instrument in any style.
Caution, vamping can be dangerous and addictive! Actually, any of these elements can be destructive to your music and your message. It takes honesty, humility, and attention to detail to purge out the noise and have only the essential elements going on at any given time. Sometimes this means (gasp) musicians don't play constantly! I've seen many great shows with 15 awesome musicians on stage at once, but rarely do more than four to six of them play at the same time, just enough to cover the four elements. Pride must be left offstage.
Applying Kevin's Rule of Four
Picture it if you will: The Nearly Famous Gospel Band is on stage! They are rolling along on their favorite Southern gospel music classic. The audience is tapping their toes in approval. The song, in the key of G, is about to transition from the G to the C chord. Everybody knows it. You can hear it coming like a freight train. Then, at the expected moment, the drummer vamps a half measure of syncopated "rebop-de-boom" right into the chord transition with a big cymbal crash, the bass efficiently walks up the G-A-B-C scale in eighth notes, the piano does the standard sanctified ritual of playing a full thick G7 chord for a couple of beats right before the change with a bonus Cramer-lick thrown in, the lead guitar eases down the neck to arrive at C after a nice pentatonic riff with some full step bends! So, for two full beats we had notes G-A-B-C-D-E and F (and some in between) walking all over each other during a drum solo.
The band may be competent musicians, but this would have sounded awful. Each one did a fine vamping transition between chords, but together it was bad. At most one should have telegraphed the obvious chord change, if any at all. This is what differentiates jam sessions from well-planned stage performances.
Tags:
Band Theory
,
Bluegrass Music
,
Christian Music
,
Eagle's Wings
,
gospel music
,
Kevin Chambers
,
Music Theory
,
performance philosophy
,
Southern Gospel Music
,
Staging Theory
Posted in
artists
,
Christian interest
|
Comments Off

on Kevin Chambers: Kevin's Rule of Four
Written by Staff on September 10, 2019 – 8:37 am -
Arden, North Carolina (September 10, 2019) — The Chuck Wagon Gang (website HERE) has claimed the No. 1 spot on the Billboard Bluegrass Chart with their latest album, "No Depression In Heaven, The Gospel Songs Of The Carter Family." The release from Mountain Home Music Company has also reached No. 2 on Billboard's Southern Gospel chart, No. 19 on the Top Christian / Gospel chart and No.31on the Current Country albums chart.
"The Chuck Wagon Gang's tribute album to the Gospel songs of the Carter Family is a project almost a year in the making. We worked exceptionally hard on this project. From the choosing of the songs to the arrangements to long hours in the studio….artists always hope that this hard work will render reward. And for us it certainly has!" says alto singer Shaye Smith. "The Chuck Wagon Gang has not had a number one record since probably the 1960s. We are so excited to be part of a project with such far reaching attributes — and anxiously await what lies ahead!!"
Since 1936, hope, harmony, faith and family have been at the center of the Chuck Wagon Gang's music. Today in its third generation, the group decided to honor The Carter Family's storied career, carrying on the American roots tradition of singing songs from the heart and telling stories of life's struggles and what people turn to to get through them. With empathy, this music recognizes the human condition.
Smith says they carefully selected songs from The Carter Family's catalog that would fit with the Chuck Wagon Gang's well-known style of four-part harmony vocals and their signature guitar accompaniment. By doing so, they added yet another dimension of tribute to the Carter Family that's sure to please connoisseurs of the legendary group's history, who will easily hear echoes of the second generation Carter Family sound, created by Mother Maybelle with daughters Helen, Anita and June, and at one time even incorporated the guitar of Chet Atkins. The result is an even richer tribute to the Carter Family's entire generation-spanning legacy.
"One of the Chuck Wagon Gang's most beloved songs is 'Echoes From The Burning Bush.' That is what this album sounds like to me — an Old Testament echo," says Marty Stuart, Grammy-award winning American country singer. "The songs and the singing are crystal clear. Beautiful words wrapped in sounds that touch my heart, give me hope, fill my soul with peace, and paint pictures in my mind of God's eternal Heaven."
Listen to No Depression In Heaven, The Gospel Songs Of The Carter Family HERE.
About the Chuck Wagon Gang
Although the Chuck Wagon Gang has been around since 1936 — undergoing many personnel changes over the years — its sound and devotion to old-fashioned gospel has remained much the same. Their greatest significance is that the band provides an important link between country music and traditional sacred songs of the South. This music, has moved Johnny Cash, Merle Haggard, Charlie Daniels, and generations of gospel singers and open-eared listeners. For more than 80 years, the Chuck Wagon Gang has offered hope and harmony, faith and family. Now in its third generation, the Chuck Wagon Gang features alto singer Shaye Smith, tenor singer Stan Hill, soprano singer Melissa Kemper and guitarist and bass singer Karl Smakula.
About Mountain Home Music Company:
Mountain Home Music Company, a division of Crossroads Label Group is a premier Bluegrass label with global distribution, representing such elite artists as Balsam Range, The Grascals, Lonesome River Band, Chris Jones & The Night Drivers, NewTown, Gina Furtado, Kristin Scott Benson, The Cleverlys, Danny Roberts, Sideline, Unspoken Tradition, Fireside Collective and Thomm Jutz. Established in 1993, Crossroads is a market leader in the Bluegrass, Americana, and Christian Music fields.
For more Gospel music features read the latest SGNScoops Magazine HERE.
Download SGNScoops Magazine In PDF 
Here
Find SGNScoops Magazine On Facebook 
Here
Listen To Todays Gospel Music 
Here
Tags:
American music
,
Bluegrass Gospel Music
,
Bluegrass Music
,
Carter Family
,
Chuck Wagon Gang
,
Mountain Home Music
,
Southern Gospel Music
Posted in
announcements
,
artists
|
Comments Off

on The Chuck Wagon Gang claims #1 Billboard spot with latest album
Written by Staff on January 11, 2019 – 1:16 pm -
Nashville, Tenn. (January 11, 2019) –Fifteen-time GRAMMY winner Ricky Skaggs will appear on this weekend's edition of America's News HQ on the Fox News Channel. Skaggs will join the show live in-studio to discuss his storied career in music, including his recent inductions into the Country Music Hall of Fame and IBMA Bluegrass Music Hall of Fame.
Catch Skaggs on America's News HQ this Saturday, January 12 at 12:50 PM CT / 1:50 PM ET.
About Ricky Skaggs
Earning 12 #1 hit singles, 15 GRAMMY® Awards, 13 IBMA Awards, nine ACM Awards, eight CMA Awards (including Entertainer of the Year), two Dove Awards, the ASCAP Founders Award, three honorary Doctorate degrees, inductions into the Country Music Hall of Fame, IBMA Bluegrass Music Hall of Fame, National Fiddler Hall of Fame, Musicians Hall of Fame, and GMA Gospel Music Hall of Fame, the 2013 Artist-In-Residence at the Country Music Hall of Fame® and Museum, an Americana Music Association Lifetime Achievement Award in the Instrumentalist category along with countless other awards, Ricky Skaggs is truly a pioneer of Bluegrass and Country music. Since he began playing music more than 50 years ago, Skaggs has released more than 30 albums and has performed thousands of live shows. He started his own record label, Skaggs Family Records, in 1997 and has since released 12 consecutive GRAMMY®-nominated albums. His latest release, Hearts Like Ours, with his wife, celebrated artist Sharon White of The Whites features the couple dueting on handpicked country love songs. And the Grand Ole Opry member has released his first-ever autobiography, "Kentucky Traveler." The book details the life and times of Skaggs and provides a descriptive history of Country and Bluegrass music, as told by the master himself. In addition to his regular touring schedule with his band, Kentucky Thunder, he has performed a string of dates with his better half Sharon White along with guitar legend Ry Cooder on the critically-acclaimed "Cooder-White-Skaggs" tour and from time to time hits the road with versatile singer/songwriter and pianist Bruce Hornsby on another critically-acclaimed tour, "Ricky Skaggs & Bruce Hornsby with Kentucky Thunder." Most recently, Skaggs has added Country tour dates as he plugs in and plays full shows of his chart-topping hits.
Tags:
Bluegrass Music
,
Christian Music
,
Fox TV
,
Ricky Skaggs
Posted in
announcements
,
artists
|
Comments Off

on RICKY SKAGGS TO APPEAR LIVE ON THIS WEEKEND'S EDITION OF AMERICA'S NEWS HQ ON THE FOX NEWS CHANNEL
Written by Staff on July 18, 2016 – 5:38 pm -
Mountain Home Music Company Sets Release Date for latest album
from Doyle Lawson & Quicksilver
Nashville, TENN — Mountain Home Music Company has announced a July 8, 2016 release date for Burden Bearer from Doyle Lawson & Quicksilver.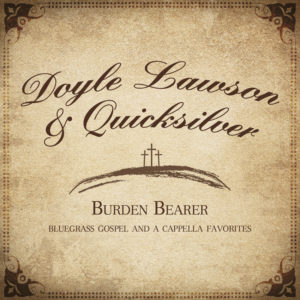 Bluegrass Hall of Fame member Doyle Lawson is well known for high standards in every aspect of his musical career. Burden Bearer is the latest example of the exquisite precision in vocals, harmony and musicianship of Doyle Lawson & Quicksilver. The album is reminiscent of a traditional "call to a camp meeting." It is a special music event of Bluegrass Gospel and A Capella music celebrating the musical legacy of faith, hope, struggle and victory of the spirit. Old time renderings live alongside newly forged Gospel songs that pay tribute to the aged, but timeless Gospel convention music tradition.
Although his musical gifts translate seamlessly from straight-up Bluegrass to Traditional Country, Doyle Lawson is undeniably the masterful purveyor of Bluegrass Gospel. With Burden Bearer, Lawson and his band deliver traditional convention songs such as "The Touch of His Gentle Hand" and "Get Right With God," delivered in four-part harmonies in the perfected vocal style that only DL&Q can offer. This powerhouse ensemble carries forth with remarkable Bluegrass driven songs like "God "Gave Noah the Rainbow Sign." New compositions that harken back to yesteryear include "Best Friend" and the title cut, "Burden Bearer."
Lawson's current lineup is stronger than ever with lead vocals handled by Dustin Pyrtle, Eli Johnston and Lawson himself. The harmony work on In Session makes it clear why the group has won multiple IBMA Vocal Group of the Year Awards. A noted mandolin master, Lawson always surrounds himself with top-flight players. In Session also boasts the phenomenal Dobro playing and vocals of Josh Swift, the impeccable Joe Dean on banjo and vocals and newcomer Stephen Burwell on fiddle.
Doyle Lawson & Quicksilver have nearly forty albums to their credit, are seven-time IBMA Vocal Group of the Year winners, with enough Grammy, Dove, ICM, IBMA, and SPBGMA nominations and awards to fill a chalkboard. Lawson was inducted into the International Bluegrass Music Hall of Fame in 2012.
The power of music is multi-faceted and far-reaching. No matter the trials, fans know that they can experience the transformative power of the music that comes from laying burdens at the altar. Burden Bearer is set for release on July 8.
For more Gospel music news, click here.
Tags:
Bluegrass Music
,
Doyle Lawson & Quicksilver
,
Mountain Home Music
Posted in
announcements
,
artists
|
Comments Off

on Bluegrass and Gospel Master Doyle Lawson presents Burden Bearer
Written by Staff on April 30, 2015 – 4:33 pm -
By Marcie Gray
Have you ever visited a place that just feels majestic? Perhaps you are one of the fortunate few who are blessed enough to actually live in a place so beautiful you just don't want to leave home. Nestled right where the Great Smoky Mountains meet the Blue Ridge Parkway is a little place called Haywood County. Surrounded by scenic views and rooted in Cherokee traditions, this area tells its own story. At the top of Water Rock Knob, the highest point on the Blue Ridge Parkway, one can stand and see 180 degrees of beautiful mountain peaks and river valleys as they view Balsam Range, the range of mountains that separates Haywood and Jackson counties in North Carolina.
Named for the place they call home, Balsam Range is not your run of the mill, back porch pickin' kind of Bluegrass group. These five men have extensive musical credentials and impressive professional backgrounds, but one common bond they share sets them apart from any other group: hometown roots. Tim Surrett says, "We all live within a 15 mile radius of each other, and we are not the most talented musicians in Haywood County. There are some impeccable musicians in this area, but when we all came together, we knew we had something special." Having roots in the same home town gives them a wonderful foundation, and these boys can make you want to put on your dancing boots!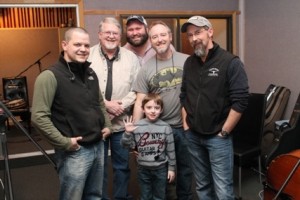 Buddy Melton, Caleb Smith, Darren Nicholson, Marc Pruett and Tim Surrett joined together to form Balsam Range in 2007, and from the beginning their blend was amazing. Tim and Marc played on solo albums for both Buddy and Darren. Tim recalled, "Caleb and I knew each other from previous gospel work, and the guys all decided to get together to jam one night. Immediately, it was like, holy moly, this is pretty good! A couple of months later, Marc got a call and we played at the Grove Park Inn for John Boy and Billy. It was an enormous concert. The crowd went ape and it has just ballooned from there. We never intended to start a band. We just wanted to get together and have a good time making music." Read more »
Tags:
Balsam Range
,
Bluegrass Music
,
buddy Melton
,
Caleb Smith
,
christian country
,
Darren Nicholson
,
Marc Pruett
,
sgn scoops
,
Tim Surrett
Posted in
announcements
,
christian entertainment
,
Christian interest
,
sgn scoops magazine
,
special feature
|
Comments Off

on Balsam Range: Bluegrass from the heart of Haywood County
Written by SGN Scoops Staff on November 13, 2014 – 3:27 pm -
NASHVILLE, TN – 2013 IBMA Female Vocalist of the Year, and winner of the 2014 IBMA Song of the Year ("Dear Sister"), Claire Lynch, is excited to announce a very special release for the holidays on her own Thrill Hill Records. Holiday! is Claire's first seasonal album and is available now at her live shows and through the Claire Lynch website.
Holiday! sets the mood for enjoying holiday traditions and cheer. "I took songs from my childhood holiday memories and then we put the 'CLB twist' on them," the multi-award-winning artist says.
The ten-track album is melodic and contemporary with a retro charm that harkens back to great, traditional holiday albums. Holiday! features an array of seasonal standards like "Home for the Holidays," "White Christmas," and a special version of "Scarlett Ribbons" with harmonies by Claire's daughter, Christy.
Holiday! puts emphasis on Claire's delicate vocals and the instrumentation of her virtuosic players creating a delicious intersection of bluegrass and jazz.
The current Claire Lynch Band is a powerful juggernaut, a quartet that has the innate ability to perfectly interpret the beauty, subtlety, and genre-defying sophistication of Claire's music. The CLB features like-minded musicians blending tradition and innovation – two-time IBMA-winning bassist-clawhammer banjo player-dancer-percussionist Mark Schatz, soulful mandolinist-guitarist Matt Wingate, and young string wizard Bryan McDowell.
Holiday! was recorded at Lynch's recording studio, The Pine Room, and engineered by Todd Phillips, who also appears on the album as percussionist and has traveled with the CLB.
"I can say that this is the most-relaxed and happy I've felt while recording an album in my entire career. Many years have passed since I first expressed interest in doing a holiday recording. Here is a collection of holiday classics with that fresh "CLB" feel, yet grounded with the sentimental feeling we all sense this time of year." – Claire Lynch
Tags:
Bluegrass Music
,
Claire Lynch
,
Faith
,
Holiday Music
Posted in
announcements
|
Comments Off

on Claire Lynch Releases Holiday Album
Written by Staff on October 28, 2014 – 1:54 pm -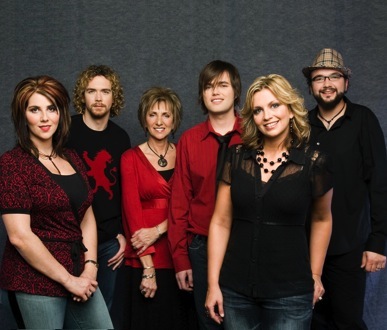 By Erin Stevens
Every now and then, you encounter someone who just gets it. You know what I mean? Someone who, just by being himself, not trying to be something he isn't, can't help but shine with the love of Jesus. Well dear readers, this month's someone just happens to be John and Becky (Isaacs) Bowman's 18-year-old son, Levi. Take the next few moments to meet the fellow behind the guitar who has an interesting hobby and recently munched on some hummus in a far away land. Take it away, Mr. Bowman…
Erin: In your own words, what is it like traveling with your family?
Levi: Traveling with my family is amazing. I would not want to travel with anyone but family and close friends. To have your family surrounding you all the time is a great feeling.
Erin: When did you begin playing guitar and who inspired you?
Levi: I have played guitar for about four years. The person that really inspired me to play was my dad. Although my dad is a professional musician, he would still play in his free time, and to see his love for making music truly inspired me. My other inspirations include my mom, Brad Paisley, Stevie Ray Vaughan, Dan Tyminski, Vince Gill, and a newer artist named Charlie Worsham. All of these people are incredible musicians, and they have played a key role inspiring me to play guitar.
Erin: What is a unique hobby you enjoy?
Levi: I'm a collector of vinyls. I love collecting old and new albums.
Erin: Who are the top artists you would be found listening to on your iPod?
Levi: I listen to a lot of Country music. The top five artists on my iPod are Brad Paisley, Charlie Worsham, Chris Young, Bradley Walker, and George Strait. Some Gospel artists I listen to are Gordon Mote, Karen Peck & New River, Smokie Norful, J. Moss, Jason Crabb, and Mike Bowling.
Erin: Describe the impact this past trip to The Holy Land had upon your life?
Levi: Going to Israel impacted my walk with God greatly. There isn't a day that goes by that I don't want to go back. I moved closer to God in my journey through Israel. Knowing that I was walking where Jesus was – there are no words to describe it.
Erin: Favorite food you tried while in Israel?
Levi: My favorite food was definitely unleavened bread with hummus. It is spectacular!
Erin: Who have been some of your biggest inspirations in life thus far?
Levi: My mom and dad, my grandmother Lily, Uncle Ben, Aunt Sonya and Uncle Jimmy, have all greatly inspired me. The three most recent inspirations in my life are my pastor Joseph Morgan, Coach Paul Westphal, and Tony Horton. My pastor has really challenged me to become a better Christian. Every time he speaks, it impacts my life that much more, and because of him, I have become a better man. Coach Paul Westphal was an NBA player and coach, and he is a wealth of knowledge. He is someone I can talk to about anything and is one of my best friends. Tony Horton is the creator of P90x, and although I have never met him, he has inspired me and many others across the nation to become fit. He is a Christian and you can tell what a good person he is just by his videos.
Erin: How would you encourage someone your age in their walk with the Lord?
Levi: Surround yourself with good influences. Do not get involved with the wrong people. You must have a support system around you. Surrounding yourself with the wrong people can sway what path you take. I have had my fair share of bad influences, but I chose to cut ties with them. My friends, family, and girlfriend, Autumn Nelon, have been great influences upon me. If you hang with the right people and find the right church with the right pastor, that is the key to living a good and clean life. Jesus is always beside you and He will never leave you.
I pray this is what we are striving for amidst the pull of the world we all experience each and every day. Who are you when no one is looking? Who are you allowing to speak into your life? It's a make or break decision we all must come face to face with. I, for one, am grateful for the wise 'younger perspective' Levi brings to the table. Today, remember to pursue goodness, kindness, pureness and righteousness – just to name a few. Thanks again to Levi for stopping by to share from his heart. Be sure to check out the Isaacs' website for more information on Levi's family http://www.theisaacs.com/
Until next month, Scoops fans…
And that's my take on it.
By Erin Stevens
First published by SGN Scoops in August 2014.
For current issues of  SGN Scoops digital magazine, please visit https://www.sgnscoops.com/
Tags:
Bluegrass Music
,
Erin Stevens
,
gospel music
,
Levi Bowman
,
sgn scoops
,
the isaacs
Posted in
announcements
,
artists
,
sgn scoops magazine
|
Comments Off

on A Younger Perspective: Levi Bowman of The Isaacs
Written by Staff on September 24, 2014 – 9:33 am -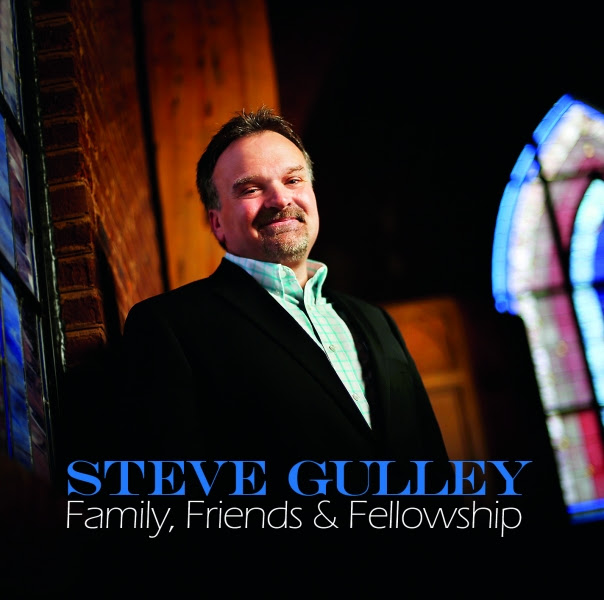 STEVE GULLEY ALBUM FEATURED ON BLUEGRASS JUNCTION'S
"GOSPEL TRAIN" RADIO SHOW, SEPTEMBER 28th
Also, November Front Porch Fellowship "Album Spotlight" On Solid Gospel Radio
"The album isn't purely bluegrass gospel. There's a lot of country gospel too. But it's a strong album by one of  bluegrasses best vocalists." –
Keith Lawrence, Owensboro Messenger-Inquirer / Bluegrass Notes
Nashville, TN (September 24, 2014) – Steve Gulley's album "Family, Friends & Fellowship" on Rural Rhythm Christian will be featured on Bluegrass Junction's "Gospel Train" show on Sunday September 28th.  The "Gospel Train" radio show is a weekly program that plays the finest bluegrass gospel music around and airs on Sunday's from 6:00 am to Noon on the Bluegrass Junction (Channel 61) from SiriusXM radio.  The program will feature Steve Gulley talking about "Family, Friends & Fellowship", playing songs from the album, and giving the listener the back story for each song.
In addition, "Family, Friends & Fellowship" will be the featured on Front Porch Fellowship with host Les Butler during the month of November.  Steve stopped by the Solid Gospel Radio offices earlier this month and talked with Butler about the album and the back stories relating to the songs.  Listeners can tune in to Front Porch Fellowship on Saturday and Sunday during November from 4-5pm CST on their local Solid Gospel affiliate, or at www.solidgospel.com to hear interviews and highlights from "Family, Friends & Fellowship" on Rural Rhythm Christian.
"Family, Friends & Fellowship" was released on July 22nd and is Steve's first gospel album in his long and successful music career.  Joining Steve on his "Family, Friends & Fellowship" album is an incredible list of family and friend All-Star performers and musicians who were hand-picked to help make the songs and their message come to life in the most special way possible.  Guest performers on this album include Doyle Lawson, Joe Mullins, Dale Ann Bradley, Rickey Wasson, Kenny & Amanda Smith, Les Butler, Don Gulley, Vic Graves, Debbie Gulley and Linda Gulley.  They are backed by an impressive list of musicians including Adam Steffey, Tim Stafford, Ron Stewart, Mark Fain, Phil Leadbetter, Alan Bibey, Jason Burleson, Brandon Godman, Stuart Wyrick, Scott Powers, Bryan Turner, Gary Robinson, Jr. and Mark Laws.
Produced by Steve Gulley and recorded at the Curve Recording Studios in Cumberland Gap, Tennessee, "Family, Friends & Fellowship" contains 14 songs with a wide range of songwriters including many Steve Gulley original songs along with songs written by contemporary songwriters and standards by Ronny Hinson, Hank Williams, G.T. Speer, E.M. Bartlett, Carl Story, Gary Kidwell and more.
Tags:
Bluegrass Junction
,
Bluegrass Music
,
Christian Music
,
Gospel Train
,
Les Butler
,
Rural Rhythm Christian
,
Solid Gospel
,
Steve Gulley
Posted in
announcements
,
artists
|
Comments Off

on STEVE GULLEY Album Featured On Bluegrass Junction's GOSPEL TRAIN Radio Show
Written by Staff on July 8, 2014 – 11:46 am -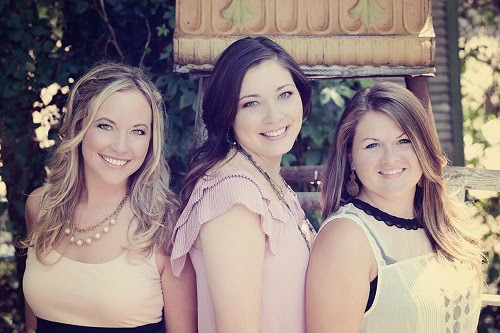 If there is anyone in this country that hasn't heard High Road III I suggest you run, not walk to your nearest digital media and play some of their music. A combination of Bluegrass, Country, Gospel and Appalachian mountain music, this female trio will speak to your heart and squeeze every drop of passion from your soul. The live instrumentation and honed vocals of Sarah Davison, Anna Grace Kimbrough and Kiley Phillips have allowed them to share the stage with The Martins and Jason Crabb, taken them to the main stage at the 2013 National Quartet Convention and brought them to the notice of Ben Isaacs who produced their latest album. Look for High Road III and their latest release, Angel At The Crossroads to start hitting charts and award nomination lists this year.
Sarah, Kiley and Anna Grace are all graduates of Belmont University's School of Music and reside in Nashville, Kentucky. They sing everything from Patsy Cline's "Crazy" to Kari Jobe's "Revelation Song" with ease, taking the melody from low and thoughtful to high and crying accompanied by violin, piano, guitar, drums and even stand-up bass.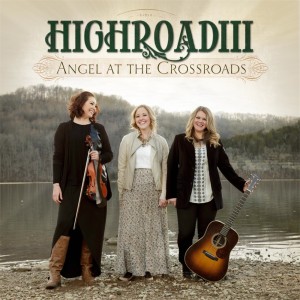 High Road III has been gaining fans in the industry as well as in their listening audience. Jonathan Edwards of SGN Scoops Radio says, "They are sweethearts and very talented. In fact, they have the most musical talent I have seen in any group in a long time." Lottie Squires of WCKB 780 shares, "I've seen them on a couple of showcases at NQC, and met them briefly…they're amazing musicians and singers!"
Over the past year, the trio has sung with another well-known trio, The Martins. Jonathan Martin says he and sisters Judy and Joyce thoroughly enjoy singing with these ladies. "The Martins love High Road III! We have shared the stage with these girls and their talent and musicianship is outstanding! Add that to their sweet spirits and love for Jesus and you can't help but love them."
The heart of High Road III is in sharing the gospel through their music, as Anna Grace explains. "My love is to be able to relate to the audience when I sing or speak; not for my sake, but for the sake of Christ. There were and are still so many times in my life when I need someone to encourage me and lift my spirits. God has brought and continues to bring those people into my life, and through them He shows and reminds me just how precious I am to Him. My goal is to show His love and compassion to those who I come across just as I have been shown love and compassion."
"Angel At The Crossroads," the title song of High Road III's latest album is all about how God intervenes in our lives in different ways through His love and compassion. "It is a beautifully written song that captures the thoughts of someone who is at a crossroads in their life and God provides someone to steer them in the right direction," says Sarah. "I think we have all had angels at the crossroads at some point in our lives."
One of the people God brought to the lives of this trio was Ben Isaacs, producer of Angel. "Working with Ben Isaacs for the first time was a dream come true," says Sarah. "All of us have listened to the Isaacs sound and absolutely love them. To have Bill (Gaither) sing on our project was a huge honor for us; what a wonderful and genuine man he is! This project is honestly exactly what we sound like. We played all of our own instruments and sang just like we do in a concert, and I love that aspect of this project. It just sounds real."
"Ben Isaacs and Mark Capps worked very hard on our latest project, and I feel above all else, we gained two new, great friends," says Kiley. "They are so humble and down-to-earth; not to mention absolutely hilarious. We had a blast working with them. I think we all would like to work with the Gaither crew in the future. Bill Gaither was sweet enough to sing a bass part on a track called "When God Dips His Pen of Love" on our new album. What an amazing honor! We hope to work more with them in the future."
Anna Grace has enjoyed working with a lot of artists during the past year. "I got the pleasure of being able to play fiddle behind Karen Peck and New River last year at a Bluegrass Showcase during the NQC week, and just loved every moment with the players, including Ben Isaacs, Sonya Isaacs and Ben Rochester, among others. All of those folks were really sweet, and I loved Karen as well. Ben Isaacs has been so great to work with on our last project, and I was so blown away by how much he cared about our sound and about us doing the very best that we could. I felt like I was a better player and singer having been under his direction as a producer." As she looks into the future, Anna Grace adds, "This is a huge dream, but I would love to work with someone like Dolly Parton or Alison Krauss. I know that they both demand a lot of themselves musically, and I know that I could learn so much from them about how to be a better musician."
High Road III is already full of talented musicians. Kiley Phillips plays the acoustic guitar and sings the high harmony, though she says they all share the lead vocals from time to time. "My favorite song to sing live is 'Redeemer' because it's such a powerful song and has an unfailing message; that our Redeemer lives.  I love singing this song because it gets such an amazing response from people all over the States. People are familiar with the song and can really worship along with it."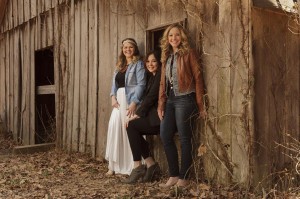 Sarah Davison is the trio's pianist and sings both lead and harmony. "I love singing 'Walk Beside Me' the most for our live concerts because it has such a powerful message and musically it just speaks to me!"
Alto singer Anna Grace Kimbrough says, "The instrument I have been playing for 22 years is the fiddle. My favorite song to sing right now is "My Savior's Love". The words of that hymn are so powerful and remind me that my works don't get me closer to Christ. I have the ability, through faith in Jesus Christ, to draw closer to Him because of what He did on the Cross for me."
High Road III has been traveling more and more as their fan base grows, and they each have their own favorite place to sing. "My favorite place to sing would probably be at my home church, Scott Avenue Christian Church in Newton, IL," says Kiley. "I grew up singing as much as I could in that church, and the people there are truly amazing. High Road has played there a couple times within the last few years, and I can truly say that the Holy Spirit showed up each time we played there. Along with an incredibly moving worship service, I have personally never felt so supported and loved as I do in that church.  My parents and much of my family are very involved in the church, and I can whole-heartedly say that the members of SACC support me like family." Kiley adds, "My ultimate venue would probably have to be the Grand Ole Opry. There's just something so special about that place, to have the honor of standing on that stage where so many greats have stood – that's something special." Read more »
Tags:
Angel At The Crossroads
,
Anna Grace Kimbrough
,
Ben Isaacs
,
Bluegrass Music
,
christian country
,
High Road III
,
Kiley Phillips
,
Lorraine Walker
,
Sarah Davison
,
sgn scoops
,
southern gospel
Posted in
sgn scoops magazine
|
Comments Off

on Taking The High Road
Written by SGN Scoops Staff on December 15, 2013 – 9:59 am -
PIGEON FORGE, TN (December 14, 2013) – Doyle Lawson & Quicksilver celebrated the 2nd Annual Bluegrass Music Appreciation Day on Thursday evening at the Christmas in the Smokies Bluegrass Festival in beautiful Pigeon Forge, Tennessee. The holiday was launched by social media guru and banjo player Lee Marcus in 2012 to raise awareness and appreciation of Bluegrass music.
In 2012, Doyle Lawson provided what Marcus called "rocket fuel" to the holiday's inaugural year when Lawson sponsored a Favorite Song Promotion, which invited fans to name their favorite DLQ song. Lawson and his award-winning band Quicksilver, along with two red-clad North Pole types, joined in creating a fun video of the most requested song which was "Help Is On the Way." The spot featured Lawson in a lively Christmas-flavored video, singing along side Santa and his elf, who bore a startling resemblance to Quicksilver members Josh Swift and Joe Dean. The video was shared throughout Bluegrass media, as well as via Doyle Lawson & Quicksilver's website and Facebook page.
When Bluegrass Music Appreciation Day approached this year, Lawson again opened his song request lines, but this time Lawson asked for any song fans wanted to hear, regardless of whether he had recorded it. Favorites ranged from Tom T. Hall's "I Love," to the classic "Fox on the Run," to a myriad of bluegrass gospel favorites.
Lawson chose an a cappella song originally requested by Teresa Breedlove of Maryville, Tennessee, after an overwhelming response to the song came flowing in after his Paramount Christmas concert.
The song Doyle Lawson & Quicksilver performed at the Smoky Mountain Convention Center on December 12 in honor of Bluegrass Appreciation Day is "There Is A God."
"We're happy to do whatever we can in support of Bluegrass music," said Lawson, "and to give back to the fans who make it all worthwhile."
Tags:
Bluegrass Music
,
Bluegrass Music Appreciation Day
,
diamond awards
,
Doyle Lawson & Quicksilver
,
SGNScoops Magazine
Posted in
announcements
,
video
|
Comments Off

on Doyle Lawson Celebrates 2nd Annual Bluegrass Music Appreciation Day