Written by Staff on October 9, 2020 – 10:31 am -
"Mourn With Those Who Mourn" – How Jim Brady Blessed My Father-in-Law
By Allison Lynn
My bleary eyes struggled to adjust to the darkness. Why was my husband, Gerald, standing over me with mugs of coffee in his hands? Had I overslept? Why was it so dark?
I struggled to make sense of his words, "Dad called. Mom is in organ failure. She's not going to make it."
Two hours later, we arrived at my mother-in-law's hospital bedside, just in time to witness the minister giving the last rites. "Ashes to ashes; dust to dust…" "Our Father, who art in heaven…" What followed was a surreal series of scenes: my weeping father-in-law, breaking the news to the neighbors, meeting with the funeral home director.
Sandy and Gerry Flemming had been married for over 50 years. Their journey had begun in a small town in New Brunswick, Canada. By the time I joined the family, Sandy and Gerry were close to retirement and living in a quiet suburban neighborhood, just north of Toronto, Ontario. They'd raised two amazing children – my husband, Gerald, and my beautiful sister-in-law, Kristi. Add in Kristi's husband, Walt, and their sweet son, Connor, and we were a small, close-knit family. 
Sandy had three loves in life: her family, cooking, and Southern Gospel music. She loved nothing better than to have everyone gathered around the dining room table, feasting on her mouthwatering lasagna and her legendary apple crumble pudding. We had a deep well of memories created by laughing and teasing and loving on Sandy.
And now, she was missing from the table.
I could hardly imagine what my father-in-law was facing. My in-laws were private people. There wouldn't be a parade of well-wishers at the funeral. What could I do to honor Sandy and show Gerry how much he's loved?
I remembered that third love: Southern Gospel.
When Gerald and I were first married, we sold everything we owned and moved to Nashville to pursue our music ministry dreams. One of my great blessings at that time was working as Ben Speer's assistant. Ben was an absolute legend. We couldn't go anywhere without people wanting to shake his hand and share how much his music meant to them. Yet, with all that fame, he also became our friend and mentor.  With my work at Ben Speer's Stamps-Baxter School of Music, I'd been able to meet many of the Southern Gospel artists loved by my in-laws. I started to write some of their favorites, sharing Sandy's loss, and asking if they might reach out to Gerry in his grief.
The most important letter I wrote was to Jim Brady. Sandy and Gerry loved the Booth Brothers and the Jim Brady Trio. And when I say "loved", I don't use that word lightly! My in-laws were homebodies, but they thought nothing of driving six hours in the Canadian snow to watch a Jim Brady concert. 
Jim and Melissa knew my in-laws by name. Gerry loved to tell "The Legend of the Sweet Tea". Michael Booth would (jokingly) complain that his only regret about singing in Canada was the lack of sweet tea. Well, on one of their concert trips south of the border, my in-laws filled their trunk with jugs of Cracker Barrel sweet tea. Michael, Ronnie, and Jim almost fell off the stage when Gerry and Sandy gave it to them at their next Canadian concert! 
And the relationship only grew stronger over the years. Sandy and Gerry discovered that Melissa had a special love for the iconic Tim Hortons Canadian Maple donut. So, they never showed up for a concert without an entire box of sweet treats for Melissa! 
It made sense, then, when Gerry asked Gerald and me to sing a Jim Brady song for Sandy's funeral. "On My Way Home" sings of the fleeting nature of this world and the glorious true home that awaits us in heaven. Gerald worked out a guitar arrangement and we created our own duo harmonies. I wrote to Jim to let him know that his song would be sung to honor Sandy. I hoped he'd reach out to send a small word of encouragement to Gerry.
The funeral came and went, but no word from Jim. I knew he was busy touring, but still, I was surprised by his silence. It didn't seem like him not to respond to something like this.
A few months before Sandy's passing, Gerry had purchased tickets for an upcoming Jim Brady Trio concert. As the date loomed, we all wondered what he would do. None of us were able to attend with him, and we hated the idea of him going alone. But attending Southern Gospel concerts was his and Sandy's favorite thing to do together, and all Gerry wanted to do was honor his bride. 
Now, just ten days after burying the love of his life, my father-in-law sat alone at the concert, empty chair by his side.
The music started, and the Trio entered the stage. Jim stopped, gestured to my father-in-law and said, "Gerry…" Then, they started to sing "On My Way Home," just like we had sung at the funeral! The Trio had chosen that song for Gerry, and for Sandy.
Gerry's heart swelled and his tears flowed as he felt the love and the music washing over him.
Just before the intermission, the Trio sang another song about heaven. As they got to the final chorus, they left the stage, stood around Gerry, and sang it directly to him. The track ended, and Jim said, "Let's sing that chorus again, acapella". They laid their hands on my father-in-law and sang to him about the hope beyond all hope.
Jim had received my email! He knew Gerry would be at the concert and planned those songs as his special gift of love.
This was ministry, pure and simple. There was no showiness, no exploiting of a widower's grief. Jim was simply following scripture: "Mourn with those who mourn." "Encourage each other and build one another up." "Love one another, as I have loved you." 
Gerry called us the next day. As he shared the story, tears flowed from all of us. Tears of grief for the loss of Sandy, and tears of joy for Jim's precious act of love. 
At that moment, Jim and the Jim Brady Trio reminded all of us of the true power of Gospel music: to lift up the brokenhearted, to love those who are hurting, and to share the promise of our one true home.
By Allison Lynn
Allison Lynn and her husband, Gerald Flemming, form the award-winning duo, Infinitely More. Infinitely More creates a fusion of folk, pop, hymns, and worship that soothes the heart and ignites the soul. Based out of beautiful St. Catharines, Ontario (near Niagara Falls!) this full-time nationally touring ministry annually drives to every province in Canada, singing in churches of all sizes and denominations. Their songwriting and recordings have been nominated for 15 national music awards. Their latest album – The Beauty Of The One – was honored with two Covenant Awards from The Gospel Music Association of Canada. In all things, Allison and Gerald strive to bring God's light and love to a world in need.
Phone Friendly SGN Scoops Magazine Here
Find SGN Scoops Magazine On Facebook Here
Download SGN Scoops Magazine PDF Here
Listen To Todays Southern Gospel Here
Tags:
Allison Lynn
,
booth brothers
,
gospel music
,
Infinitely More
,
Jim Brady
,
Southern Gospel Music
Posted in
artists
,
sgn scoops magazine
|
Comments Off

on Jim Brady blesses a mourning husband
Written by Staff on March 11, 2020 – 6:08 am -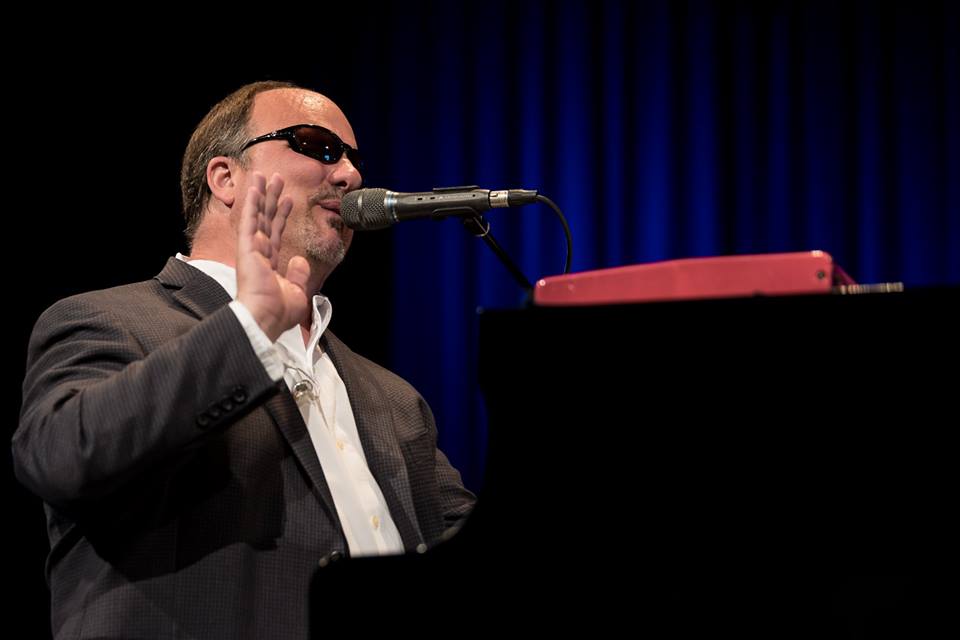 GORDON MOTE – PURSUING PASSIONS – FULFILLING PURPOSES
It was 15 years ago, February of 2005, when talented musician and singer Gordon Mote first answered the invitation to join popular Southern Gospel trio, The Booth Brothers, for a couple of music events they were hosting in their home state of Florida. That weekend marked the beginning of what would become a full-time touring musical ministry for the gifted individual. "Little did we know what God had in store," Mote says smiling. "As my wife and I, along with my manager, Bob and his wife Gayle, traveled down to Florida, we all had lots of questions, as we wondered what God would have in store. I know for me personally, there were many doubts and some fears." Fortunately, those fears and doubts were put to rest as the weekend proved to be a tremendous success. "That weekend," Mote explains, "God removed the doubts and fears. Although there have been seasons of questions, God has blessed in so many ways. From the very beginning His hand has been, and continues to be, upon this ministry."
Blind from birth, the Alabama native's earliest recollections center around a love for music and sports – two loves which he continues to enjoy with much passion. "Growing up in our little town of Gadsden, AL, our whole family would listen to Alabama Crimson Tide football games on Saturday and Gospel music on Sunday. Truth is, I think I could say 'Roll Tide' before I could say 'Daddy,' " Gordon laughs.
By the age of three, Gordon began playing piano, singing and traveling with his family. "As kids, my brother, who is also blind, and I traveled and sang in churches of all sizes. I was so passionate about music and loved listening to every album I could get my hands on while we were growing up."
As Gordon began to excel musically, he enjoyed academic success, as well. He became one of the first blind students in the country to mainstream into the public school system. Later, he received a full scholarship to Jacksonville State University in Jacksonville, AL, then after three years transferred to Nashville's famed Belmont University, where he graduated with honors.
Two days after graduation, he accepted a position with country music legend, Lee Greenwood. Greenwood became the first of many popular entertainers Gordon enjoyed sharing the stage with for the next 13 years, including Trisha Yearwood, Tanya Tucker and Porter Wagoner
During that time, Gordon also established himself as one of the most sought-after studio musicians, whose piano artistry and producing abilities can be heard on recordings by the likes of Alan Jackson, Brad Paisley, Blake Shelton, Martina McBride, Bob Seger, Rascal Flatts, Carrie Underwood, Lionel Richie, Josh Turner, Darius Rucker and Alison Krauss, just to name a few. In recent years, he has produced recordings for the Gaither Vocal Band, The Martins and The Triumphant Quartet, which received the Dove Award for Southern Gospel Album of the Year from the Gospel Music Association in 2019.
While his place at the pinnacle of music success was firmly established through his studio work and touring with other multi-award winning recording artists, there was a calling that eventually Gordon felt compelled to accept. "At first, I had no desire to embark on a full-time music ministry. In fact, when I was first approached about it, I turned it down. Then about nine or 10 months later I was sitting on my porch, listening to a Braves baseball game, and I was just feeling so down. I had nothing to feel down about. I was working a lot. My kids were healthy and everything was great between my wife and me, but I just felt empty. Finally, I just said, 'God, if this really is what you want me to do, I'll do it; but you know in my heart I have no desire to do this. I need You to give me a passion to truly minister.' I knew God was leading in this direction and once I fully accepted His calling, I have never had the same kind of passion for anything else like I do for ministry. Don't get me wrong, I love all the other things I do and all the other opportunities God has allowed me to enjoy but there is nothing like ministering to the people," he shares. "I've come to realize that you don't have to be perfect. You just have to be willing."
"It's been amazing to see how God has used Gordon," says long-time friend and manager, Bob Rodgers. "Gordon's ministry, message, humor, humility and incredible talent relates to audiences, regardless of the demographic or preferred worship style. This is reflected by the broad spectrum of churches, venues, corporate and other events that invite Gordon each year. He sees every opportunity as an invitation to present a message of encouragement, hope and God's love. We are so thankful for all the opportunities God has presented, and we look forward to what the future holds."
Balancing a busy music career with family time can be quite taxing but Gordon credits his wife Kimberly, as well as their three children, Samantha, Parker and Ashton, for keeping the balance there. "I am so blessed," Gordon beams. "Kimberly is Super-Woman, and I can't thank God enough for the blessings He has given to me both personally and professionally."
With 11 solo recordings to his credit, as well as 18 Academy of Country Music Award nominations, including three Piano/Keyboard Player of the Year honors, a Gospel Music Association Dove Award, and 28 years of touring, including 15 years as a solo artist, Gordon Mote shows no signs of slowing down and he refuses to rest on his laurels. In fact, most recently he has added yet one more credit to his exciting resume. This one, too, finds Gordon behind a microphone, yet not on a concert stage or in a recording studio, but in the announcer's booth. "Music and sports have always been my two passions. I am thrilled to have this opportunity," he shares.
In 2018 he began announcing baseball games for Christ Presbyterian Academy in Nashville and in 2019 he added football games to his resume. "Gordon is a special man, and we are grateful for his commitment to CPA Athletics," states Mike Ellson, CPA Director of Athletics. "He has a rich radio voice and is truly helping others see the game from a perspective of how announcers have painted the picture of sports for him since he was a young child. Gordon has never seen a field, a player or a ball, yet he still comprehends the concept and rules. He loves the atmosphere good announcers create for the fans."
"Every game presents its own set of challenges," Gordon says. "So many times I am responsible for much more than just the game; there's all kinds of craziness happening, but the crowd needs the information and it needs to be entertaining. I have had people ask me, 'How can a blind guy be the voice from the press box?' I guess it is a little odd," Gordon says with a chuckle. "But I am living proof that if God gives you a gift and He opens a door for you to do something, He is going to give you the skills, the tools and the people you need to get it done."
"Gordon believes that in whatever event or surrounding he finds himself, it is an opportunity," Kimberly, his wife of 28 years shares. "Whether in a church, on a concert stage, performing at a conference, working in a recording studio or sitting in a press box announcing a football game, Gordon believes his ultimate responsibility is to represent the love of Christ."
A well known speaker once said, "If you can't figure out your purpose, figure out your passion. Your passion will lead you right into your purpose." This speaker could have easily been referring to Gordon Mote when making this statement. As he embarks on year number 16 in his full-time ministry, t is fairly safe to say that the multi-talented producer, singer, musician, and now sports announcer, is using his many passions to fulfill his purposes.
Gordon Mote is currently scheduling events for 2020. For complete scheduling information, call 678-231-6723. For additional information regarding Gordon Mote, visit 
www.gordonmote.com
.
For more Gospel Music News, read the latest issue of the SGNScoops Magazine HERE.
Download SGNScoops Magazine PDF 
Here
Find SGNScoops Magazine On Facebook 
Here
Listen To Today's Gospel Music 
Here
Tags:
Athletics
,
booth brothers
,
gordon mote
,
gospel music
,
Southern Gospel Music
Posted in
announcements
,
artists
|
Comments Off

on GORDON MOTE – CELEBRATING 15 YEARS OF FULL-TIME MINISTRY
Written by Staff on November 24, 2019 – 11:25 am -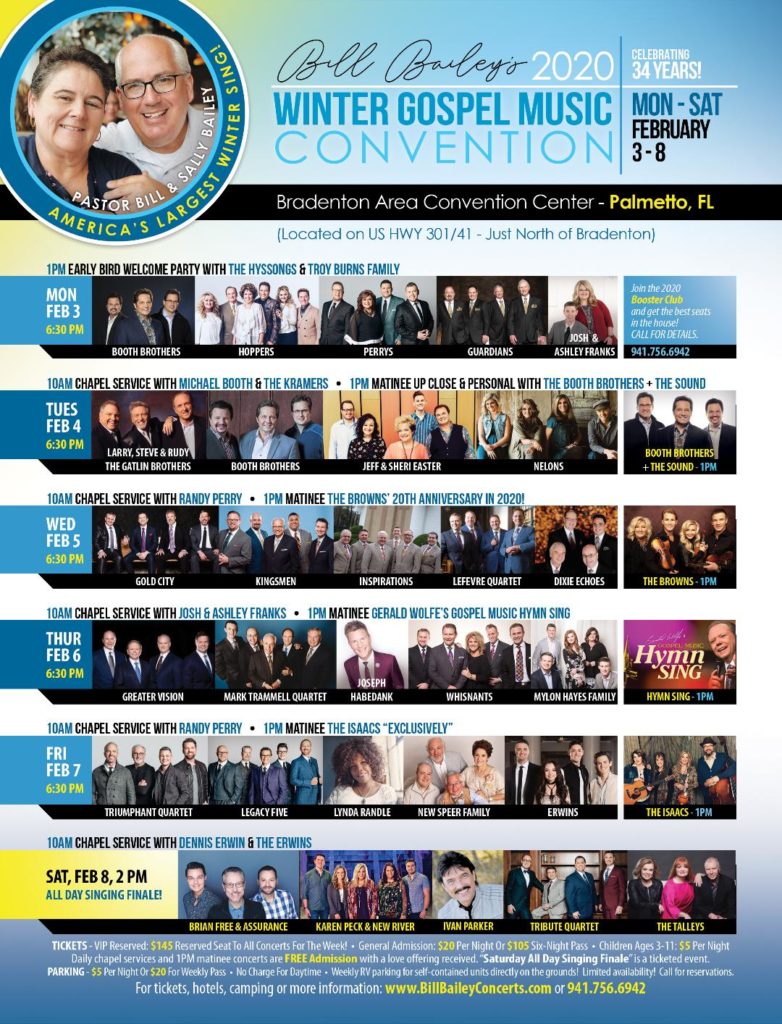 Bill Bailey's 2020 Winter Gospel Music Convention
will be held Monday-Saturday, February 3-8, 2020 in Palmetto, Florida at the Bradenton Area Convention Center.  Over 40 of gospel music's top artists will be appearing throughout the week – including special guest artist, 
Larry, Steve, & Rudy – the GATLIN BROTHERS,
 along with 
the BOOTH BROTHERS, HOPPERS, GREATER VISION, ISAACS, TRIUMPHANT QUARTET, LYNDA RANDLE, LEGACY FIVE, PERRYS, GOLD CITY, KINGSMEN, JOSEPH HABEDANK, KAREN PECK & NEW RIVER, INSPIRATIONS, and many others
!
This event is recognized as the largest southern gospel concert event in the nation during the winter.  This year's event also marks Bill Bailey's 34th anniversary promoting southern gospel concerts throughout the United States.
Monday, February 3rd  1pm
"Early Bird Welcome Party" with the Hyssongs and Troy Burns Family
Monday, February 3rd  6:30pm
"Grand Opening Night" with the Booth Brothers, Hoppers, Perrys, Guardians,
Josh & Ashley Franks
Tuesday, February 4th  1pm
"Up Close & Personal" with the Booth Brothers, and special guests, The Sound
Tuesday, February 4th  6:30pm
Larry, Steve, & Rudy – the Gatlin Brothers, Booth Brothers, Jeff & Sheri Easter, Nelons
Wednesday, February 5th  1pm
The Browns' 20th Anniversary in 2020!
Wednesday, February 5th  6:30pm
"All Male Quartet Night" with Gold City, Kingsmen, Inspirations, LeFevre Quartet, Dixie Echoes
Thursday, February 6th  1pm
Gerald Wolfe's Gospel Music Hymn Sing
Thursday, February 6th  6:30pm
Greater Vision, Mark Trammell Quartet, Joseph Habedank, Whisnants, Mylon Hayes Family
Friday, February 7th  1pm
"Exclusively" The Isaacs
Friday, February 7th  6:30pm
Triumphant Quartet, Legacy Five, Lynda Randle, New Speer Family, Erwins
Saturday, February 8th  2pm
"All Day Singing Finale" with Brian Free & Assurance, Karen Peck & New River,
Ivan Parker, Tribute Quartet, Talleys
Ticket options are available for the entire week or just specific nights. (Saturday "All Day Singing Finale" is a ticketed event.)
DISCOUNTED GROUP TICKETS ARE AVAILABLE FOR GROUPS OF 10 OR MORE!
Mon-Fri 1pm matinee concerts and 10am chapel services are free admission events, with a love offering received.  Limited amount of overnight parking for self-contained RV's is located on the grounds.
For tickets, camping reservations, hotels, or general information, call (941) 756-6942.
The Bradenton Area Convention Center is located at One Haben Blvd in Palmetto, just off US Hwy 301/41.
Read more Gospel Music News in the latest SGNScoops Magazine Online HERE.
Download The SGNScoops Magazine PDF
Here
Find SGNScoops Magazine On Facebook
Here
Listen To Gospel Music
Here
Tags:
2020 Winter Gospel Music Convention
,
Bill Bailey
,
booth brothers
,
Christian Music
,
Gatlin Brothers
,
gold city
,
gospel music
,
Greater Vision
,
hoppers
,
Inspirations
,
Isaacs
,
Joseph Habedank
,
Karen Peck & New River
,
Kingsmen
,
legacy five
,
LYNDA RANDLE
,
Perrys
,
Southern Gospel Music
,
triumphant quartet
Posted in
announcements
,
artists
|
Comments Off

on Bill Bailey's 2020 Winter Gospel Music Convention
Written by Staff on October 29, 2018 – 3:23 pm -
Sherry Anne and the Booth Brothers sang "Sail On" in Whitesboro, New York, October 2018. We thought we should share it with you! Click on the video below to enjoy this classic song.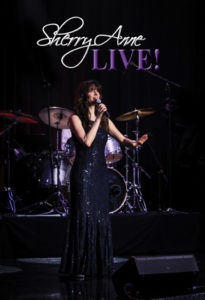 Sherry Anne sings with an elegant voice that perfectly blends a passion for Southern Gospel, Country, and Blues music with her deep faith. She shares her mission as the featured presenter for women's events and other venues across the U.S., Canada, and Mexico…To learn more about Sherry Anne's story of overcoming a bilateral hearing and speech impairment, please visit www.sherryanne.com.
The Booth Brothers: Ronnie, Michael, and Paul love Southern Gospel music. They believe it touches the soul and offers encouragement and hope. By singing and ministering to audiences through word and song, these gentlemen are fulfilling God's call on their lives… find out more at www.boothbrothers.com
To purchase the original "Sail On" by the Imperials, visit http:// www. theclassicimperials. com/ Used for inspirational purposes only, used with permission.
Read the latest online edition of SGNScoops Magazine HERE
Download The PDF Version Of SGNScoops Magazine HERE
Find SGNScoops Magazine On Facebook HERE
Tags:
booth brothers
,
Christian Music
,
gospel music
,
Sail On
,
sgnscoops
,
Sherry Anne
,
Southern Gospel Music
Posted in
announcements
,
artists
|
Comments Off

on Booth Brothers and Sherry Anne "Sail On"
Written by Staff on October 17, 2018 – 3:14 am -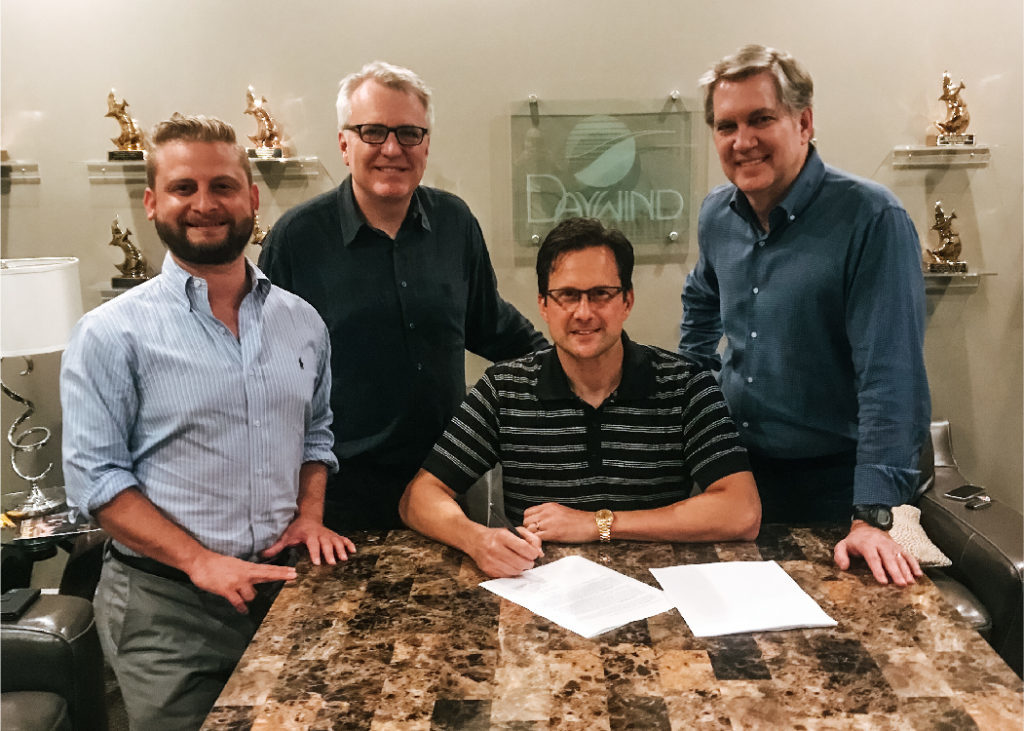 NASHVILLE, TN (October 15, 2018) – Multi-award-winning Booth Brother, Michael Booth, has signed an exclusive solo contract with Daywind Records. Michael joined Daywind Records on his new venture as a solo artist while remaining an integral part of the recent Singing News Trio Of The Year, the Booth Brothers.
The Booth Brothers will embark on a 70-city tour at the beginning of 2019. Michael will be performing exclusive, limited engagements throughout the year in addition to his appearances with the Booth Brothers.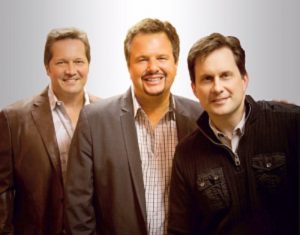 "Joining Daywind Records as a solo artist will be a great fit for me," says Michael. "I look forward to working with Scott Godsey, Ed Leonard and the rest of the Daywind team to help me share my heart on this upcoming project."
Nashville-based booking agency, the Harper Agency, will be representing Michael Booth in his solo engagements. Led by Ed Harper, the Harper Agency is one of the leading booking agencies in the Gospel music industry and is home to a wide variety of Southern Gospel artists including the Booth Brothers, Brian Free & Assurance, Jim Brady Trio, Karen Peck & New River, Legacy Five, Mark Lowry, Tribute Quartet and many more.
"We are so thrilled to have Michael join our roster of talented artists," says Scott Godsey, Vice President of A&R for Daywind Records. "Michael is an incredible storyteller and I'm excited to hear the stories he will share on his forthcoming project."
Daywind Records is home to an award-winning roster of artists, including Adam Crabb, Amber Nelon Thompson, the Blackwood Brothers, the Bowling Family, Brian Free & Assurance, Greater Vision, Hoppers, Jason Crabb, Jim Brady Trio, Jonathan Wilburn, Joseph Habedank, Karen Peck & New River, Legacy Five, Mark Lowry, Michael English, the Nelons, Riley Harrison Clark, and the Tribute Quartet. Daywind is distributed to retail through New Day Christian Distributors and the Orchard, covering all major physical and digital outlets.
Read the September issue of SGNScoops Magazine HERE
Download The PDF Version Of SGNScoops Magazine HERE
Find SGNScoops Magazine On Facebook HERE
Listen To Todays Gospel Music HERE
Tags:
booth brothers
,
Christian Music
,
daywind
,
gospel music
,
Michael booth
Posted in
announcements
,
artists
|
Comments Off

on Daywind Records Announces Signing of Michael Booth
Written by Staff on August 10, 2018 – 1:17 pm -
From the Booth Brothers:
We want to let you know that we will be the Featured Artist on Paul Heil's THE GOSPEL GREATS program that will air this weekend. You can find out if it is broadcast on a radio station in your area by going to THE GOSPEL GREATS' website (www.thegospelgreats.com) and use the "Station Finder" in the upper left corner of most pages.
If no local station is available, the program is broadcast on Sirius/XM's enLighten channel #65 and is also streamed online at this link:
www.thegospelgreats.com/webstations.htm. We hope you will tune in or access the program online! The Booth Brothers, PO Box 847, Spring Hill, TN 37174. 866-722-6684.

www.boothbrothers.com
Read the full SGNScoops Magazine July 2018 HERE
Download the PDF of SGNScoops Magazine HERE
Find SGNScoops On Facebook HERE
Listen To Today's Gospel Music Online HERE
Tags:
booth brothers
,
gospel greats
,
Paul Heil
,
Southern Gospel News
Posted in
announcements
,
artists
|
Comments Off

on Tune In Alert: Booth Brothers on Paul Heil
Written by Staff on June 15, 2018 – 6:40 am -
On this episode of the Bass vs Tenor Challenge, I compete against Michael Booth of the Booth Brothers to see who did it better bass or tenor.
You are the deciding factor. You comment with your vote, whoever receives the most votes, wins the challenge.
We had a blast recording this video and we hope you have just as much fun watching it as we had recording it.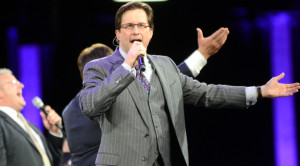 Find SGNScoops Magazine On Facebook HERE
Download The PDF Version Of SGNScoops Magazine HERE
Listen To The Best In Todays Gospel Music Online HERE
Tags:
booth brothers
,
gospel music
,
legacy five
,
Matt Fouch
,
Michael booth
,
On the Couch With Fouch
Posted in
announcements
,
artists
|
Comments Off

on Michael Booth vs Matt Fouch in Bass vs Tenor Challenge
Written by Staff on June 11, 2018 – 8:29 am -
"The Biggest All-Night Singing in the World!" presented by Bill Bailey, returns to Bonifay, Florida, on Saturday, June 30th at the Memorial Field, 7p.m. – til it's done!
Featured in concert will be the "11-time Group of the Year" BOOTH BROTHERS, as well as GOLD CITY, the PERRYS, BRIAN FREE & ASSURANCE, the LEFEVRE QUARTET, and the GUARDIANS.
Local favorites, FOUR CALVARY, will take the stage at 6:30pm.
This annual event is recognized as the largest outdoor gospel music event in America!
Adult advance tickets are $15; adult tickets day of sing at the gate are $20; children ages 3-12 are $5 at the gate only.
Advance tickets are available at Piggly Wiggly and Doc's Market – BONIFAY; WTYS Radio – MARIANNA, FL;
One South Bank – CHIPLEY; Main Street Consignment – PANAMA CITY;
and Dove Christian Supply – DOTHAN, AL.
Bring lawn chairs for field seating, or bleachers are available. Gates open to the stadium at 9 a.m. for listeners to set chairs out.
Sing is held rain or shine.  FREE parking on the grounds. Small coolers are allowed, and concessions will be available.
Memorial Field is located on Hwy 79 in Bonifay, two miles north of I-10.
For more information, call Bill Bailey concerts at (941) 756-6942.
For more information on Bill Bailey presents the Biggest All Night Singing in the World at Bonifay Florida, click
here
.
For more Gospel Music news, Download The PDF Version Of thw SGNScoops Magazine 
HERE
Find SGNScoops Magazine On Facebook 
HERE
Listen To The Best In Todays Gospel Music 
HERE
Tags:
Bill Bailey
,
Bonifay Florida
,
booth brothers
,
Brian Free & Assurance
,
gold city
,
The Guardians
,
The LeFevre Quartet
,
the perrys
Posted in
announcements
,
artists
|
Comments Off

on Bill Bailey presents the Biggest All Night Singing in the World at Bonifay Florida
Written by Staff on August 31, 2017 – 2:25 pm -
11th Hour member, Jaquita Lindsey, talks about the group's first visit north of the border.
11th Hour had the privilege in July of this year of being part of Canada's Gospel Music Celebration, held annually in Red Deer, Alta. This event is comparable to our National Quartet Convention that is held in Pigeon Forge, TN.
Many great groups were in attendance for this year's event, such as the Booth Brothers, Collingsworth family, Mark Trammell Quartet, Greater Vision, Triumphant Quartet and Legacy Five. We also had the opportunity to meet and hear a few Canadian groups.
Traveling to Canada was a first for Grant (Gibson), Amber (Eppinette) and I. We call Grant our world traveler, having visited about every state and several countries. But Red Deer was a first for us all. The people greeted us warmly and made us feel so special. Many friends came to our product table and wanted to put "faces to the voices they had been hearing on the radio".
Gerald Wolfe, of Greater Vision, emceed the nightly concerts. He also held one of his Hymn Sings on Friday afternoon. Second Half Quartet sang a few songs to open up the sing. Stan Whitmire graced us with his phenomenal piano skills for the sing-a-long. 11th Hour was asked to sing "Love of God," which Amber sang better than I had ever heard her. She laughed that it was because Stan was playing for her.
The only fun we had time for was Saturday morning when we spent a little time in downtown Calgary. Mark Trammell Quartet was in charge of Chapel that morning. Since we skipped it to "go have fun", his guys turned our backdrop upside down and rearranged our product table. We all had a good laugh about it.
We hope to get invited back in the future to Canada's Gospel Music Celebration. That trip was memorable for all three of us.
About 11th Hour
(http://11thhourgg.com/bio/, August 31, 2017)…In 2012, 11th Hour signed a recording contract with Crossroads Music Group. "The doors of opportunity that a recording contract opened up were incredible. We had a support that would help
us reach more and more people for the Kingdom," says Amber. And with that support, 11th Hour has done just that. They've had multiple Top 10 hits and been nominated for numerous awards in Southern Gospel music such as Trio of the Year and Album of the Year, while Amber was nominated for Soprano of the Year. In 2014, 11th Hour took home the Sunrise Award at the SGN Scoops Diamond Awards. "It has been such an honor receiving support from people you respect and admire," shares Amber. "God has so much more in store for us as we travel and bring glory to His name."There's so much more work to be done as these three continue to step out in faith. Amber, Grant, and Jaquita, are ready to go wherever the Lord opens doors, singing and proclaiming the good news of Jesus… Read more here. 
Read more about 11th Hour here.
Find more Gospel music news
here.
Find more features and stories about Gospel music in our
latest
SGNScoops Magazine.
Tags:
11th Hour
,
Amber Eppinette
,
booth brothers
,
collingsworth family
,
Grant Gibson
,
Greater Vision
,
Jaquita Lindsey
,
legacy five
,
mark trammell quartet
,
triumphant quartet
Posted in
artists
,
Christian interest
,
special feature
|
Comments Off

on 11th Hour experiences memorable first trip to Canada
Written by SGN Scoops Staff on May 8, 2017 – 10:54 am -
The Booth Brothers are the guests on Gospel Music Today for the week of May 7. Ken and Jean Grady host southern gospel news and concert updates. The Feature Group is The Tacketts, and Jean reviews new recordings by Quinton McGinnis and The Imperials.  An article from Christian Voice magazine is the subject of this week's News Notes. The show features  exclusive concert video of 11th Hour, recorded by Gospel Music Today's cameras in Halltown, MO, and a visit to the Gospel Music Today Archives for an exclusive video of Soul'd Out Quartet, recorded by Gospel Music Today's cameras in Yukon, OK.
Welcome new television viewers on TV7, in Bruce, MS, and Phenix City, AL, Pontotoc, MS, Beaumont, TX,  Morrilton, AR, Tyler, TX, Atlanta, TX, and West Plains, MO. Check local listings for day and time.
Every Sunday at 4:30 PM on KWHB TV47 in Tulsa, OK. That's Cox channel 9, HD 1009, Dish Network channel 47.
Find Gospel Music Today HERE
Tags:
booth brothers
,
Gospel Music Today
Posted in
artists
|
Comments Off

on Booth Brothers On Gospel Music Today