Written by scoopsnews on December 31, 2018 – 9:48 am -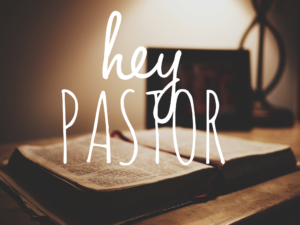 We are all about to be handed something very special , a "brand, spanking-new" New Year. What we do with it is really up to us.
We asked a few pastors what they believe The Message for 2019 is. Here is what Pastor Brandon Wilson from Pine Ridge Baptist Church in Laurel, Mississippi had to say. You may also know him from the group BROS.4.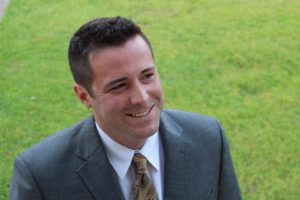 My prayer for 2019 is that you would know that you are loved. Not only are you loved by your pastor, but you are loved by friends and family. Most importantly, you are loved by the Lord of glory. The love of your pastor, friends, and family may have little impact, because all of those people are flawed. We have the aptitude to fail you; however, the Lord will never fail you. One of the first scriptures that we learn as a kid is John 3:16. Jesus said this "For God so loved the world that he gave his only begotton Son, that whosoever believeth on Him should not perish, but have everlasting life". God loved us so much that He sent Jesus to reconcile us to Himself through the cross. That is the greatest love man has ever known. No matter what you are going through, I pray that you would know that YOU ARE LOVED!
Why did He go to Calvary?
Why was His life's blood shed for me?
Why did He suffer as no man has ever done?
There's just one reason, I am the one. –G.A. Webster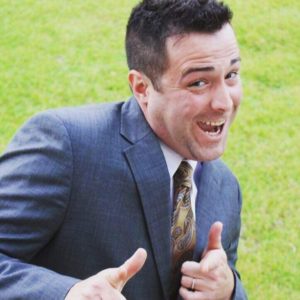 Thumbs Up and a BIG Amen Pastor!
Tags:
Brandon Clark Wilson
,
Bros.4
Posted in
announcements
|
Comments Off

on Hey Pastor Brandon Wilson, What is The Message?
Written by SGN Scoops Staff on August 3, 2017 – 1:49 pm -
Bros. 4 ministry team would like to invite you to an evening of Southern Gospel Quartet Music featuring songs from their new CD, "God is Here".
Come join the congregation at Pine Ridge Baptist Church on Sunday, August 20, 2017 at 5:00PM for worship as Bros. 4 share the music, God's guidance through the song selection, and the stories behind the choices. CD's will be available for purchase for $15, but for one night only Bros. 4 will be unveiling new witness wear which can be bundled with the new CD for $25.
For more information:
(601) 460-9060 or bros4.net
Mark your Calendars—Bros. 4 CD Release Concert
August 20, 2017 5:00PM
Pine Ridge Baptist Church
220 Service Road
Laurel, MS 39443
Find Southern Gospel News HERE
Tags:
Bros.4
,
Southern Gospel News
Posted in
announcements
|
Comments Off

on Bros. 4 CD Release Concert
Written by Staff on August 12, 2016 – 6:31 pm -
Bros. 4 Announce Annual Mississippi Homecoming Weekend
Featuring Soul'd Out Quartet and Blackwood Bros.Quartet
Coming in September 2016, Bros. 4 (pronounced Brothers 4) will have the unique opportunity to host two great quartet groups that display great harmony and a great heart for the Lord. It will be a three-day event called "A Mississippi Homecoming Weekend", that will feature Soul'd Out Quartet and The Blackwood Brothers Quartet.
This special event will bring together three Jackson, Mississippi family members again: Butch Owens (from Blackwood Brothers Quartet) who is the father of Ian Owens (Soul'd Out Quartet) and the uncle of Adam Dungey (from Bros. 4). This is the second year this event has been offered.
Each group would be glad to see you at the following locations:
September 23, 2016- Petal- Harvey Baptist Church- Petal, MS
September 24, 2016- Bel Air Baptist Church- Gulfport, MS
September 25, 2016- Lakeshore Church- Byram, MS.
For more information about this great event or the group, you can visit their website at http://www.bros4.net or if you are interested in having the group at your church, give Adam Dungey a call at 601-259-6553
For more Gospel music news click here.
Tags:
Blackwood Brothers
,
Bros.4
,
gospel music
,
Soul'd Out
Posted in
announcements
,
artists
|
Comments Off

on Soul'd Out, Blackwood Brothers, Bros. 4 to appear at Homecoming Weekend
Written by SGN Scoops Staff on February 22, 2016 – 11:12 am -
BROS.4 PARTNERS WITH JASON RUNNELS TO FORM "BROTHERS IN CHRIST" CONCERT SERIES
Clinton, MS — Beginning in April 2016, BROS.4 and Jason Runnels will begin an annual concert series entitled Brothers In Christ.  The Brothers In Christ concert promotions will be comprised of annual gospel concerts in the Southeast, including Alabama, Louisiana, and Mississippi.  The inaugural concerts have been scheduled as follows:
Saturday, April 9, 2016 – First Baptist Church, Terry MS
Friday, May 27, 2016 – Tylertown United Methodist Church, Tylertown MS
*****All events are $5.00 at the door with a Free Will Love Offering*****
This special opportunity for fellowship brings together a lifelong friendship between Jason Runnels and BROS.4 bass singer, Adam Dungey.  The two of them were born in Jackson, Mississippi and raised in the same Church, started their gospel music careers together with the same group, and even participated in each other's weddings.  In addition to their individual relationship, their families where also involved in the music ministry together.
As many know, Jason spent many year's traveling with Tony Gore and Majesty, then the Down East Boys, before embarking on a solo ministry.  He is also an accomplished song writer, penning many charting songs including five top twenty singles, and has been a part of the Gaither Homecoming series.  BROS.4 formed for a onetime event in response to the tragic tornadoes in Hattiesburg three years ago.  After an overwhelming response, combined with their shared convictions and talents as brothers in Christ, the ministry was formed.
With both ministries being from the central Mississippi area, it is a natural progression for them to worship and minister together.  Three additional dates of musical celebration are already being planned.  You don't want to miss your chance to be a part of this unique and meaningful experience!
For more information call (601) 259-6553 or email, bros4@comcast.net.  Additional details can also be found at www.bros4.net or www.jasonrunnelsministries.com.
Tags:
Bros.4
,
Jason Runnels
,
Southern Gospel News
Posted in
announcements
|
Comments Off

on BROS.4 and Jason Runnels Announce Concert Series Partnership
Written by Staff on November 30, 2015 – 2:16 pm -
Welcome to another edition of SGN Scoops' Fast Five! This time we chat with Bros.4, a male Southern Gospel quartet from Mississippi. This is a group of men who have a strong, seasoned sound and who present original songs as well as Southern favorites. Good music done well will appeal to a wide audience and this is a quartet that has found their listener demographics expanding over the two years that they have been in ministry. Bros.4 have two projects filled with new and older songs and will be heading into the studio soon to work on a new CD.
Bros.4, it's time to for you to answer the SGN Scoops' Fast Five!
SGN: Tell us all about Bros. 4 (pronounced Brothers 4). Who are the members and how long have you guys been together? etc.
B4: We all live in the central Mississippi area and are known for our energetic spirit and tight harmonies while proclaiming the love of Jesus through song.   Bros. 4 is rooted in traditional Southern Gospel, but we strive to bring a modern feel and sound. The group covers an array of Christian music styles that appeal to all audiences, young and old.
Our ministry started in March 2013 in an effort to give hope to the community of Hattiesburg, MS after a devastating F5 tornado ripped through the college town. With our first concerts in June and July, we began by agreeing to learn 12 to 15 songs for these events; however, as we began to choose songs and rehearse, God's will took over and Bros. 4 was born.
Meet the Guys
Adam Dungey, from Clinton, MS, is the bass singer and manager. He is the nephew of Butch Owens (bass for the Blackwood Brothers Quartet) and cousin to Ian Owens (bass for Soul'd Out). Adam is also a third generation bass singer. In addition, he played drums and ran sound for many groups over his career, most notably, The Imperials.
Buddy Graves, from Byram, MS, sings the lead and grew up singing in school and church choirs. His love for Southern Gospel music extends back to his early childhood. He and his father, Jerry, are walking encyclopedias of Southern Gospel information. Buddy saw his dream of singing in a quartet come to fruition in 2001 when he was given the opportunity to sing with Mercy River Quartet and later with Strong River.
Brandon Wilson, from Laurel, MS, brings many talents to the group. He sings baritone and plays the piano, as well as handling the majority of the song arrangements. As a teenager, Brandon played piano, and later sang baritone with Mercy River Quartet. Brandon believes his calling is ministry, both through pastoring and singing God's word.
Darryl Smith from Purvis, MS sings tenor and runs sound for the team. He previously sang with and owned the popular Mississippi trio, New Life, which eventually became a quartet. He is a true dedicated servant of the Lord, offering his time as a Christian leader, talent, and resources as blessings to others on a very regular basis.
SGN: When you guys are out on the road, what is your favorite place to eat?
B4: That is a very fun and challenging question when it comes our group. It's usually a debate of which fast food restaurant are you in the mood for, or better yet, which one is open?! FYI: Buddy wishes we sang more in the New Orleans, LA area as he is a foodie!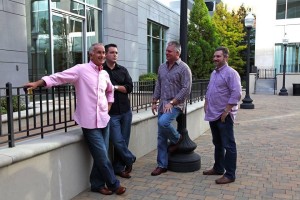 SGN: Tell us what God is doing in your ministry these days.
B4: We are humbled by the recent responses to our efforts. The enthusiastic reaction from both old and new worshippers, motivates us in our pursuit of sharing God's message. He is the unfailing motivation for our dedication to be the best we can be as a ministry team. Our unique presentation, showcasing our true love for what we do and for each other, hopefully will change lives and provide hope.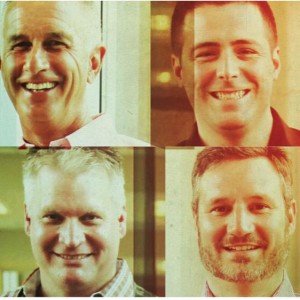 SGN: How can we purchase your product and find your upcoming dates?
B4: Our products are always available at an event or online at www.bros4.net. Worship dates can also be found on the website and at gospelgigs.com/bros4. We would also like to encourage each of you to follow us on facebook (facebook.com/bros.4), Instagram (4bros4) and twitter (4bros4).
SGN: With 2015 approaching its close, what are some future goals for Bros.4?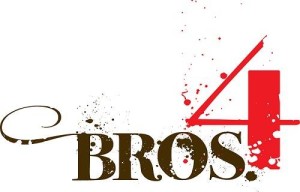 B4: Our goals are simple. We want to continue to participate in worship opportunities that hopefully enrich congregations, encourage Christians and inspire non-believers. In addition, we want to head back to the studio with new original material as well as some fresh takes on some familiar favorites.
Our thanks to Bros.4 for allowing us this glimpse into their ministry through the Fast Five. Visit their website to hear their music and be inspired. If you are in the Mississippi area, be sure to check their schedule and catch a concert with Bros.4. You are in for a terrific time of great Gospel music!
For more news visit SGN Scoops on Facebook.
Tags:
Bros.4
,
Christian Music
,
Hattiesburg
,
Quartet Music
,
southern gospel
,
Tornado
Posted in
artists
,
Christian interest
,
guest
,
special feature
|
Comments Off

on SGN Scoops' Fast Five: Bros.4