Written by Staff on January 30, 2020 – 2:57 pm -
Legacy Five Turns 20
At 20 years of age, the teenager becomes a young adult. The brain is still developing, but otherwise, most human beings are physiologically mature by this age. Gospel quartet Legacy Five enters this age of maturity in January 2020 and is fully embracing this by the release of "Pure Love," a dynamic re-awakening of the powerful Legacy Five sound first heard in their unofficial debut at the National Quartet Convention in September 1999. Scott Fowler, at the helm, is deftly guiding his group into their adulthood, with Josh Townsend, Matt Fouch, and newcomers Lee Black and Bryan Walker.
Who Fowler is now, is the result of God working in his life, bringing him into contact with Roger Bennett to form Legacy Five, and prior to that, leading him into ministry with the Cathedrals to sing with Bennett, Ernie Haase, and legends Glen Payne and George Younce. It was the Cathedrals that ignited Fowler's desire to sing. From that time to this, God has been fulfilling Fowler's dreams in a way even he could not imagine.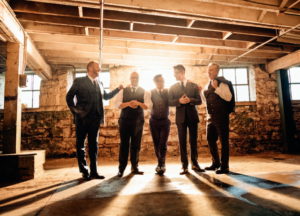 "I have been blessed to sing in a lot of amazing places in my 31 years (of professional gospel singing)," says Fowler. "I've sung at many of the churches in America that people would say are important to sing at. We have had United States Congressman and Senators in our audience over the course of 20 years. I have personally sung at a Billy Graham Crusade, in Cleveland, Ohio, where 70,000 people were packed in the Cleveland stadium."
Fowler relates a particularly poignant memory, "Legacy Five saying on the (Ground Zero) Observation Platform, the day it was dedicated in New York City, just weeks after 911. There was still smoke rising from the site and we stood on the Observation Platform (as) it was dedicated by Rudy Giuliani and we sang the national anthem." 
With all of these remarkable experiences, certain blessings stand out to the owner of Legacy Five.
"I had a husband and wife approach me in the lobby and tell me that they had been married for 46 years, and that they had decided to separate and dissolve their marriage," Fowler recalls. "She and he both informed me that evening, with tears in their eyes, that after being at our concert, they had decided not to do that and were going to get the help that they needed in their marriage. And what I love about the gospel is, whether it is presented in music or any other package, we didn't sing one song or say one word that night about how God can restore marriages. And yet he somehow was able to convey that message to that couple that night. And the amazing thing is, that he was able to convey a totally different message, concerning a totally different need, to two totally different people the same night. I love hearing those individual stories from people about what God does for them through our music."
God has worked through Legacy Five many times to change hearts.
"I think about the young lady a few years ago who came to us after the concert, weeping, saying that her life was a mess and that she had decided to take her life this very week," Fowler recalls. "But after being at our concert and hearing the message, she was given a new sense of hope."
Reminiscences over the life of Legacy Five would not be complete without talking about the group's co-founder Roger Bennett, who passed away March 17, 2007.
"I feel like I learned a lot from Roger," says Fowler. "A couple of things that I learned from him were, how possible it was to have a great attitude in the midst of great distress and difficulty.  Roger endured three bone marrow transplants and countless chemotherapy treatments, and I can probably count on one hand the number of days that I feel like he was living defeated that day. He was extraordinarily resilient and optimistic and positive and happy and joyful. He was always, always, always laughing."
"He taught me to be honest and transparent with myself and others.  He was a remarkable man. He was my best friend. And I still miss him fiercely," declares Fowler.
Frank Seamans was the tenor with the quartet when Bennett passed. He shares a great memory from this pivotal moment in the history of Legacy Five.
"When we lost Roger Bennett to cancer in 2007, we had no idea how to move forward," Seamans shares. "We were simply trusting God to help us and he certainly did. The first concert date after Roger's death was quite a challenge. How do we start? What do we say? What do we sing? How do we address our loss on stage? These were all questions we couldn't answer, but we prayed before going out and just asked God to lead us. We didn't have a plan, but we decided to sing three of our standards without saying a word and then see where God takes it from there. As we sang those first three songs, we noticed an adorable and very exuberant couple in their late 80's, sitting in the first row, clapping and singing along with every word. They were such an encouragement to us with their enthusiasm and sweet disposition. We stopped after those three songs and addressed the gentleman: 'Thank you so much for your enthusiasm, sir. You are such a blessing to us tonight. How many years have you two been married?' 
"'He grinned and answered, 'We're not married, we're on a date.' The whole place erupted in laughter, and the rest of the concert was so light and fun, we never had to think about any of those questions," Seamans concludes. "God knew exactly what we needed that night and we believe He placed that little couple on the front row just for us."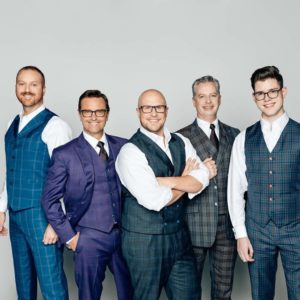 Laughter is something everyone needs and Fowler and his group often deliver that during their performance. Tim Parton learned this during his time as pianist for the quartet.
"Scott Fowler taught me about having fun on stage, and when I have fun, the audience can too," says Parton. "Scott also taught me that nothing happens by accident; you only see results when you've planned for results. Scott is a machine, but you'd never know it because he makes it look like he's just having a good time."
"Be who you are, there's an audience for almost everyone," Parton continues. "Enjoy the journey, support your friends, love people, love God. Fall, get back up. And forgive. "
"I had a super time with L5 and I don't think I ever laughed so hard than when I was on stage with them and Scott Howard forgot his words and made up an entire verse without skipping a beat," laughs Parton. "I couldn't see the piano keys for the tears."
As Parton recalls, the gang was full of hijinks, and even the boss wasn't exempt from the jokes.
"I recall hiding in Fowler's closet after a concert and waiting until he changed clothes to scare the daylights out of him," says Parton. "But one never does anything to Scott without him returning the favor, so I kept the shenanigans to a respectful level."
Parton concludes his recollections with this comment: "Being with L5 was such a super time  in my professional life when all heck was falling apart at home. So grateful for Scott, Glenn Dustin, Scott Howard, Frank Seamans, and Gary Buckner. We were Legacy Five."
Tags:
Bryan Walker
,
Josh Townsend
,
Lee Black
,
legacy five
,
Matt Fouch
,
Scott Fowler
Posted in
Christian interest
,
sgn scoops magazine
|
Comments Off

on Legacy Five: "What Kind Of Man" is Scott Fowler?
Written by scoopsnews on August 24, 2016 – 4:22 pm -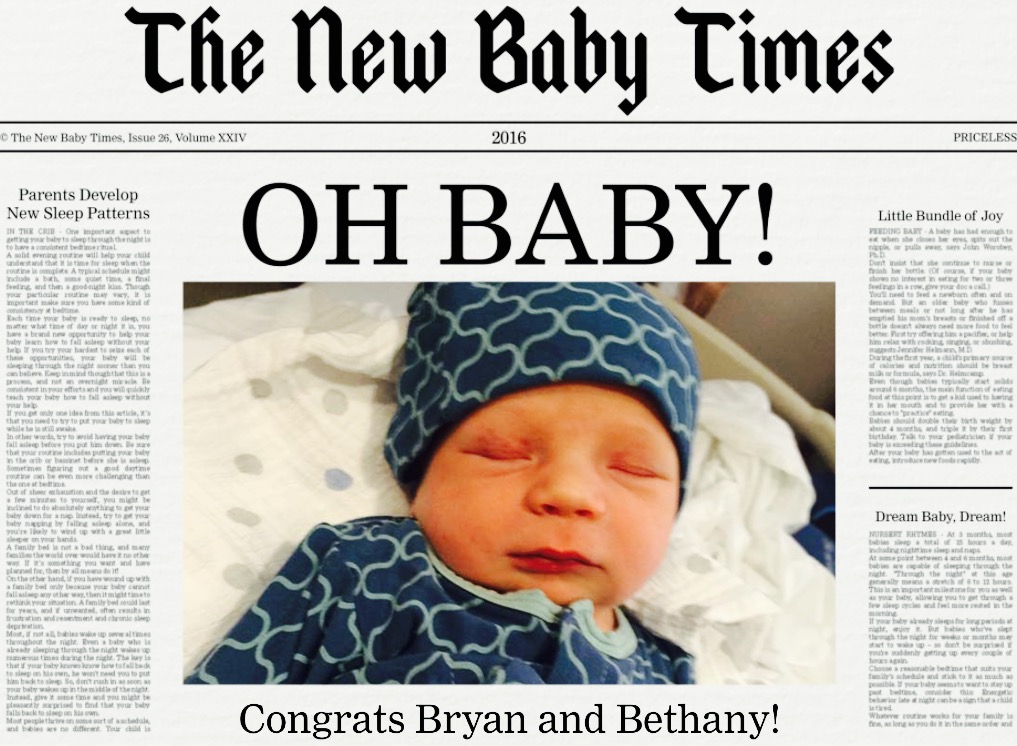 From Bryan Walker:
We welcomed the most precious baby boy yesterday! Meet Bingham Walker, world! Words can't explain the love…we pray you grow to know Jesus baby boy. We thank HIM for the gift of you!! Bryan Walker
Congrats Bryan and Bethany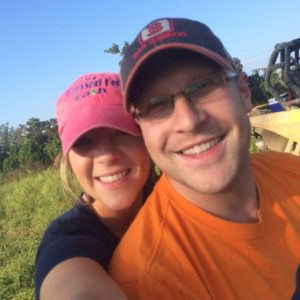 Tags:
Bryan Walker
Posted in
announcements
|
Comments Off

on Congrats to The Walkers….
Written by scoopsnews on March 30, 2016 – 4:47 am -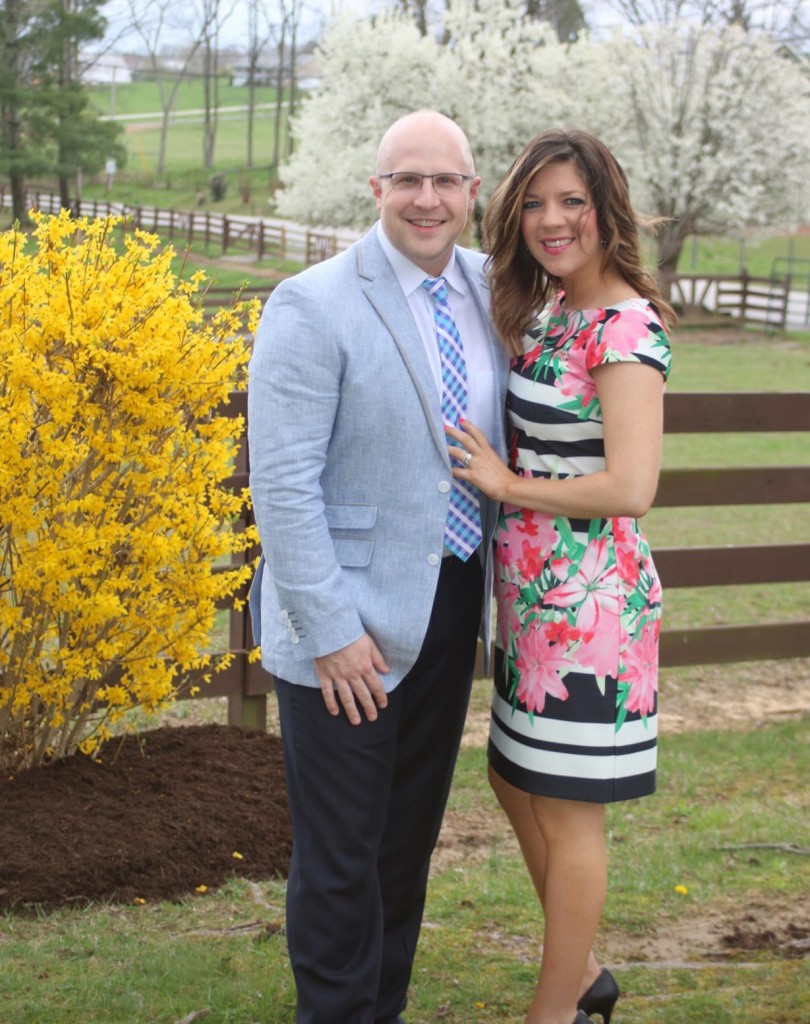 We at SGN Scoops would like to say congratulations to (former Perry's vocalist), Bryan Walker and his lovely wife Bethany!
According to Bryan's Facebook….. It's a BOY!
Prayers for your family as you begin yet another beautiful journey together!
Tags:
Bryan Walker
Posted in
announcements
|
Comments Off

on Congratulations Bryan and Bethany
Written by scoopsnews on November 6, 2015 – 9:40 pm -
We at SGN Scoops are praying for you Bryan.
Bryan posted this on facebook yesterday.
My sweet Mom Mom has finished her fight here. At 4:41 she met my Pop Pop in Heaven's grandeur! I cannot stop thinking about all of the wonderful peace she has now, and of all the sights she is beholding! Most of all she is worshipping our Savior Jesus!! She left a fantastic loving and forgiving legacy to all of us! I cannot wait to see her again!! What a blessed hope to know that I will see her again!!! Praise the wonderful name of Jesus Christ, my Savior, and my
Mom Mom's Savior! I hope that you know Jesus as your Savior too.
More southern gospel news here
Tags:
Bryan Walker
Posted in
announcements
|
Comments Off

on Prayers for Bryan Walker
Written by Staff on October 2, 2015 – 7:37 am -
At SGN Scoops, we love Southern Gospel music and its artists; not sure if you knew that or not! NQC has a lot of them and we have pictures.
Canton Junction, Greater Vision, Old Paths, the Perrys, Mark Trammell Quartet, the Mylon Hayes Family, Joseph Habedank, Nick Trammell, Loren Harris, Bryan Walker, Mike Bowling, Troy Peach, Libbi Perry Stuffle, Tracy Stuffle and the Voices of Lee are all shown here!
SGN Scoops is so proud of all of our contributors every month. Do you know we have artists that share their hearts with us in every issue? Kelly Nelon Clark, David Staton, Dusty Wells, Sherry Anne, Laurette Willis, and the legendary Lou Wills Hildreth all have monthly articles.  We are so thankful for them! If you see them at NQC, tell them how much you enjoy their writing.
The group whose picture is on the top of this feature, Canton Junction, was
the cover feature in our August edition. Craig Harris wrote the feature and he also provides us with these terrific photographs.
We have many wonderful writers that do their very best to bring the best of the Gospel music world to you every month. Bethany Cook, Candi Combs, Dan Duncan, Dean Adkins, Erin Stevens, Jaquita Lindsey, Jennifer Campbell, Justin Gilmore, Justin McLeod, Lorraine Walker, Lynn Mills, Marcie Gray, Matt Baker, Paige Givens, Randall Hamm, Robert York, Roger Barkley Jr., Roger Speers, Rhonda Wooten, Selena
Day, Sheri LaFontaine, Timmy Williamson, Tina Wakefield, Vivian Belknap, and Vonda Easley all share their talents with us. We are so proud of all that they do!
Thank you for reading SGN Scoops magazine every month. Be sure to share each edition with your friends and family, and to let all of our contributors know how much you enjoy their features!
For the September edition of SGN Scoops magazine with the cover story on the super Gaither Vocal Band, click
here. Look for the October edition
coming soon!
Tags:
Bryan Walker
,
Canton Junction
,
Greater Vision
,
Joseph Habedank
,
libbi perry stuffle
,
Loren Harris
,
mark trammell quartet
,
mike bowling
,
Nick Trammell
,
nqc
,
Old Paths
,
sgn scoops
,
the Mylon Hayes Family
,
the perrys
,
Tracy Stuffle
,
Troy Peach
Posted in
artists
,
christian entertainment
,
Christian interest
,
gospel events
,
sgn scoops magazine
,
special feature
|
Comments Off

on SGN Scoops at NQC on Thursday Night: Canton Junction, Greater Vision, Mark Trammell Trio, More!
Written by Staff on April 14, 2015 – 12:29 pm -
Back in September 2014,  the Kingdom Heirs' baritone singer resigned from the group. Andy Stringfield, pianist for the group, started filling both positions –
singing and playing – during the remainder of the season at Dollywood. Traveling during their off season, the group began the search for a new baritone. The double duty for Andy was a great load for one person to do.
The Kingdom Heirs auditioned around 60 men who had applied for the position.  With their touring season ending, they narrowed the search down to three men.
With the opening of Dollywood's 30th year and Kingdom Heirs' 30th year singing at the park, they were scheduled for weekend shows
during the month of April, which was Dollywood's International Festival. To make the final decision for the baritone position they brought each of the selected men to sing on four shows per weekend.
Bryan Walker, known for being a contestant on the TV series American Idol and as a member of The Perrys, was the first one to appear on stage with The Kingdom Heirs. Following Bryan came Loren Harris, another of the Perrys' former members.  The third and final singer to audition, was Brian Alvey, who is known through the music industry.  He sang with Tribute Quartet and is married to
Lauren Talley.
You can visit the Kingdom Heirs' website and find photos and video clips of these three on stage with The Kingdom Heirs.
Who will be the new baritone for the Kingdom Heirs? Whomever it is will be the singer that God lays on the heart of the men to select.  Everyone has a voice in the selection, and any one of these three vocalists will be a great choice for the position. 
By Robert York
Special to SGN Scoops website
Tags:
Andy Stringfield
,
Brian Alvey
,
Bryan Walker
,
Christian Music
,
Dollywood
,
gospel music
,
Kingdom Heirs
,
Loren Harris
,
southern gospel
Posted in
announcements
,
artists
,
christian entertainment
,
Christian interest
|
Comments Off

on KINGDOM HEIRS NARROW SEARCH
Written by SGN Scoops Staff on October 26, 2014 – 10:34 pm -
"Like a son coming home," is how Libbi Perry Stuffle makes the announcement describing the return of Troy Peach to the Perrys, a position he last held four years ago.  Troy replaces the departing Bryan Walker, whose resignation was announced two weeks ago.  Troy comes to the group having most recently toured with the Bowling Family.
Troy says, "I'm thrilled to be back with the Perrys!  Libbi and Tracy are literally like family.  We live five minutes from each other.  Jared is like a little brother.  Andrew is among the best talents in our industry.   And who sings better songs than the Perrys?  After four years, it feels good to be back with Tracy and Libbi.  It is my goal to, of course, be that vocal part they need, but also to assist Libbi in all aspects of the group's ministry.  I do believe in timing and seasons for everything, and I believe that this is the right time to step back on the Perrys bus and do what I can to help the group continue to grow and prosper."
The transition to the Perrys will take place in the next two weeks.  The Perrys thank everyone for their continued prayers and support during this time.
Tags:
Bryan Walker
,
Perrys
,
Southern Gospel Music
,
Southern Gospel News
,
Troy Peach
Posted in
announcements
|
Comments Off

on Troy Peach Returns To The Perrys
Written by SGN Scoops Staff on October 15, 2014 – 2:08 pm -
StowTown Recording artists The Perrys have announced Bryan Walker will be leaving the group. Libbi Stuffle says, "Bryan has given his resignation, and we will be introducing a new vocalist to the Perrys line-up in the near future. We will announce the process to fill the vacancy as soon as plans are finalized." There is no official final performance date for Bryan at this time.
Bryan, who joined the Perrys in 2010, says it has been a hard decision, but feels God has a new season in store for him. "I have the utmost respect for Tracy and Libbi Stuffle, and I've had a great time traveling with the Perrys. Especially this past year and a half, God has allowed me to learn things about myself, Him, and the ministry in general. It has been my hope that God has used me for a span of time to uphold the Perrys and help move them forward in their ministry. I love the Perrys and will do everything I can to support them as they continue their ministry."
When Bryan shared his decision to come off the road with the Perrys, it was focused on he and wife Bethany's desire to spend more time together and eventually start a family. However, Bryan says the day after he gave his notice, he was at a revival at his home church and re-surrendered the call to preach, a call he first surrendered to at age 18. "There is no doubt the timing is confirmation that God has a new season in store, and I'm excited for that. I would ask that you pray for my wife and me as we wait to see what this is actually going to look like in the future, and of course also please pray for the Perrys as they seek the person God would have for their group."
Libbi says, "If I've learned anything in my life, especially in the past 21 months, it's that God is faithful. We know He has a great plan for both Bryan and for the Perrys, too. We wish him and Bethany all the best and will be watching with everyone else to see what great things God does for and through them. As for The Perrys, we will continue to do our best to share the life-changing gospel of Christ through our music."
Tags:
Bryan Walker
,
Perrys
,
Southern Gospel Music
,
Southern Gospel News
,
StowTown
Posted in
announcements
|
Comments Off

on THE PERRYS ANNOUNCE BRYAN WALKER'S DEPARTURE
Written by Staff on September 25, 2014 – 3:02 pm -
Pictures by Craig Harris of SGN Scoops…one of our roving reporters on the scene at the National Quartet Convention!
Tags:
Bryan Walker
,
Clarke Beasley
,
Connie Hopper
,
Craig Harris
,
Gary Casto
,
legacy five
,
national Quartet Convention
,
nqc
,
sgn scoops
,
The Hoppers
,
The Kingsmen
,
the perrys
,
The Whisnants
,
Tribute
Posted in
announcements
,
artists
,
gospel events
,
sgn scoops magazine
|
Comments Off

on SGN Scoops at the National Quartet Convention
Written by SGN Scoops on March 20, 2014 – 11:12 am -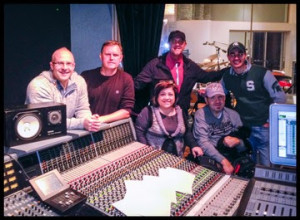 NASHVILLE, TN (March 20, 2014) – 
The Perrys
, undisputedly one of the most legendary groups in Southern Gospel history, have reached yet another milestone by completing their first recording in the studio with StowTown Records.
When it comes to new music releases this year, The Perrys' "Into His Presence" CD is the one that fans and industry insiders alike have been waiting to hear, and the project hits retail on April 8, 2014. StowTown co-founders Ernie Haase and Wayne Haun (also the producer of the project) have been just as eager for this day to come, since they celebrated the signing of The Perrys to an exclusive contract on October 28, 2013.
Highly awarded during their 41-year fascinating career, The Perrys' roster currently includes Libbi Perry Stuffle—the unforgettable alto who carries on the family legacy, along with her husband and beloved bass singer Tracy Stuffle, their son Jared (JK) Stuffle representing a new generation on bass vocals, lead singer David Ragan, and baritone Bryan Walker.
"I Can Trust Him" has already been shipped to radio as the debut single from the CD, and now fans can finally hear the rest of the story, since they have been eagerly watching the project unfold through posts by group members on social media. Few artists can claim a more devoted group of listeners, and this fan base has become even more loyal during the past year of praying The Perrys through new challenges and opportunities during the ongoing recovery of Tracy Stuffle after his initial stroke in January, 2013. Libbi Stuffle is quick to say that the eleven songs on the project "no doubt came from the Lord," and it is her prayer that the songs "uplift, encourage and strengthen His children," just as they have ministered to her.
To kick off the project's release to retail and this new chapter for The Perrys, a release party for "Into His Presence" will be held on April 8, 2014, at LifeWay Christian Store in Hendersonville, TN. The festivities begin at 6:30 PM with a live performance by The Perrys, followed by a meet–and–greet, and CD signing opportunity for fans.
Track Listing:
Into His Presence
When He Comes Walking on the Water
 I Can Trust Him
 How Long
Reminders
Lord, I'm Thankful
Sooner Than Later
Three Men on a Mountain
I Owe Him Everything
Just Stand Still
Privilege of Prayer
Tags:
Bryan Walker
,
Perrys
,
Southern Gospel News
,
Stow Town Records
,
Wayne Haun
Posted in
announcements
|
Comments Off

on The Perrys to release brand new CD April 8th