Written by SGN Scoops Staff on August 29, 2020 – 6:28 am -
(NASHVILLE, TN) – Award-winning Christian country artist, MARK209, announces the long-awaited release of their first concert video entitled "A New Standard".
This live performance was recorded last year at the historic Opera House in Rochester, New Hampshire, during the band's month-long tour in the Northeast. The 2 hour and 45-minute show includes 39 songs from three of the band's popular shows (Grassroots, 4-Part Country, and Country with A Jesus Kick).  "Grassroots" features songs from the band's Grassroots series of albums and is filled with hymns and classic gospel favorites.  The "4-Part Country" set consists of songs from the band's family-friendly country show and "Country with A Jesus Kick" is pure MARK209 filled with favorites off their mainline Christian country albums.
A highlight of the evening's concert was the guys performing solfège (Do Re Mi) to the classic hymn "Winging My Way Back Home" during their Grassroots set.
As a bonus feature, included on the disc is the band's Diamond Award nominated music video, "My Kind of People" (official music video).
MARK209 invites their fans to relive this rare performance through this exclusive video.
This keepsake is available in both high-definition Blu-ray and standard DVD formats.
For more information about this or to order your copy, visit their website,
www.mark209.com
.
Tags:
christian country
,
Mark209
Posted in
announcements
|
Comments Off

on MARK209 Releases Live Concert Video
Written by Staff on August 2, 2020 – 6:52 am -
By Jantina Baksteen
For this edition of Beyond the Song, I got in contact with Sarah Davison of popular Christian Country and Gospel band, HighRoad. Other members include: Kristen Bearfield, Kinsey Rose, and Lauren Conklin.
Jantina Baksteen: Please introduce yourselves to the readers of SGNScoops.
Sarah Davison: My name is Sarah Davison and I am the leader of the group, High Road. We are based in Nashville and we play mandolin, fiddle, piano and guitar, and write gospel music. We love traveling and just getting to share Jesus with folks all over the world.
JB: When and how did the group HighRoad start?
SD: HighRoad was started several years ago just as a piano/fiddle duo playing hymns and it's grown today to include four of us! We just really enjoy getting to play music together.
JB: Next to singing, you all play a number of instruments. What instruments do you play?
SD: We all play different instruments and have so much fun. I play the piano and then dabble with other instruments like the dulcimer. Between us all, we have mandolin, fiddle, guitar, viola, and banjo.
JB: Do you all have musical backgrounds?
SD: We all grew up loving music and knew we wanted to pursue it from a young age. I grew up singing and playing old country and gospel and even ragtime with my dad, and my grandma taught me a lot of what I learned on the piano. I also took lessons before studying piano performance as my major at Belmont. Writing songs, singing, and playing has all been a part of our lives as long as we can remember.
JB: Who are your musical influences?
SD: My biggest music influences were the folks I was surrounded by as a youngster. My dad always was playing records in the house from the Nitty Gritty Dirt Band, Patty Loveless, and Ricky Skaggs. My great aunt and grandma would back up the Blackwoods in the 40s-50s when they came to KFNF Radio station in Shenandoah, Iowa to sing.  So grandma knew all the old hymns from the radio hymnal.
JB: Do your write all your music yourself?
SD: We write the majority of the songs ourselves, yes. Our latest album has ten songs and we wrote, or co-wrote, six of them. We had to include an old hymn because we just love the old songs a lot too!
JB: You have a recent song out called "Nothing At All." Please tell us about that.
SD: This song is about how everything in this world is just going to pass away in time, but Jesus is the same every day. You can fill your life with things that don't matter in the end – and its easy to do! But someday, all we are going to have is Jesus and He is what really matters in every part of our life!
JB: How does this message relate to you personally?
SD: I think sometimes I worry about what the future holds, and especially right now, we don't know what the next few months is going to look like. When is all the craziness going to be over? I don't have the answers, but Jesus does, and I know He has us all in the palm of His hand. So as long as we have Jesus we have hope!
JB: You have performed in many different places. Can you share something about that?
SD: We have loved getting to travel and meet people from all over the world. One of my favorite places to go is Norway, and Alaska, we plan on going back to both those places again this year. This will be our seventh year in Alaska, and we go up with the Baptist Mission Association and go play at church plants throughout the state. We have seen some gorgeous scenery up there!
JB: Do you have a personal testimony to share that could be of help to some one reading this?
SD: Right now, what the Lord has been teaching me most recently, is to trust His timing and His perfect plan. I tend to try to figure stuff out immediately and plan, and that's just not how He works!  Trusting God can be really tough sometimes but we have to lean on Him, and rest assured that His plan is good for us all!
JB: What encouraging message would you like to share now the whole world is in time of crisis through the Coronavirus?
SD: I think that right now is a time where God has really called His church to be the hands and feet of Christ. Just a few (months) ago, a tornado tore through my neighborhood in Nashville, and two weeks later all the dates got cancelled for many artists. We just have to remember that as long as we live on earth, its a fallen place and tough times are going to happen, but God is good, literally, all the time. We have been set apart and now is the time for the church to truly become the church without walls and a ceiling. God's people must reach out and show hurting people the love of God, so we can make a difference in a time when the people around us really need it the most. So go make someone's day a little brighter. Like the old hymn says, "Brighten the corner where you are!"
We hope you enjoy the song "Nothing at All" by HighRoad:
Thank you Sarah for sharing you ministry with SGNScoops. We pray that HighRoad will continue to be a  blessing.
You can find HighRoad on the web by following the links below:
https://www.facebook.com/HIGHROADNASH/
Did you know that you can receive the printed, full-color version of SGNScoops Magazine by subscription? Find out more 
HERE
.
Tags:
christian country
,
Coronavirus
,
gospel music
,
HighRoad
,
Kinsey Rose
,
Kristen Bearfield
,
Lauren Conklin
,
Sarah Davison
Posted in
artists
,
Beyond the Song
|
Comments Off

on Beyond the Song: HighRoad sings "Nothing At All"
Written by Staff on June 2, 2020 – 2:53 pm -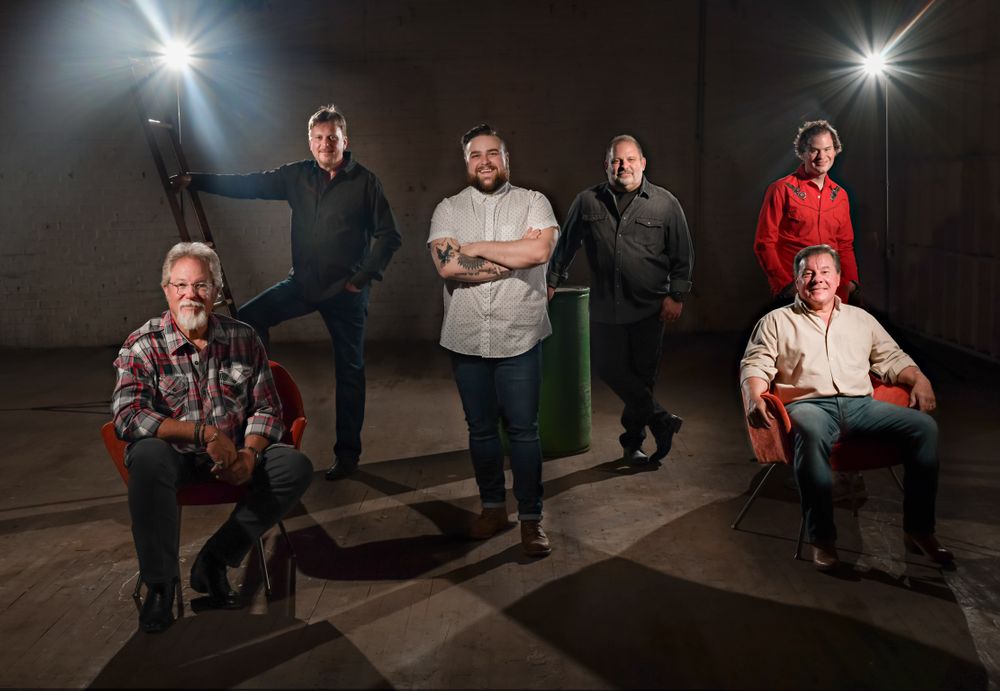 Nashville, Tennessee — Cross-over artist Jackson Heights latest single, "Riding the Wind" has landed at #7 in the June radio chart for SGN Scoops magazine. "As radio stations across the nation have started playing Jackson Heights music, they are finding that their listeners love these guys. There is no other group like them on radio," stated Matt Felts, Gateway Management.
For several years, Jackson Heights was the best kept secret in Gospel Music, artists loved their music, but few fans knew about the group. That has all changed in the last year. With years of Gospel music heritage to their credit, Jackson Heights has carved out their own path with an incredible sound that connects to fans of many genres of music. "As their music has reached people through radio and their live concerts, the word has gotten out. These guys are incredible. Not only are they incredible singers but they are all top musicians and play all their own music live. Not many groups on the road can claim that," added Felts.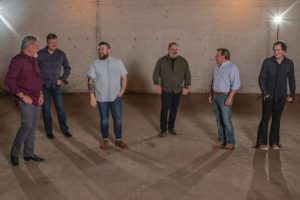 Jackson Heights will be resuming their tour schedule in June of 2020. To connect with the band, go to JacksonHeightsMusic.com.
Did you know that you can receive the printed, full-color version of SGNScoops Magazine by subscription? Find out more
HERE
.
Tags:
christian country
,
Gateway Management
,
gospel music
,
Jackson Heights
Posted in
announcements
,
artists
|
Comments Off

on Jackson Heights Score Top 10 Hit Song
Written by Staff on June 1, 2020 – 12:32 pm -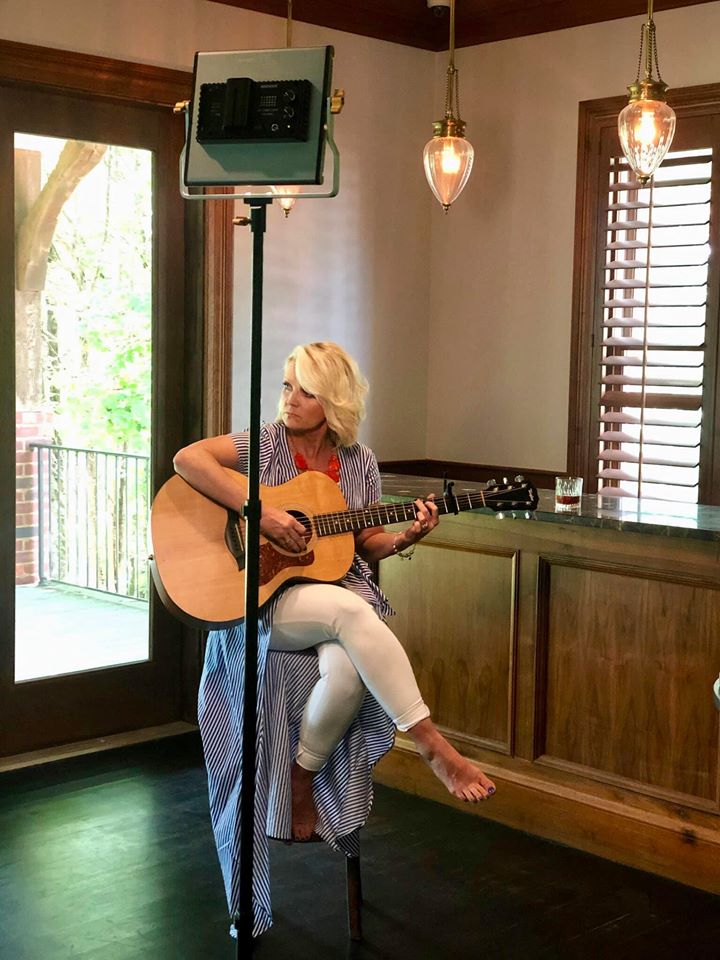 It was a pleasure to have Tonja Rose featured in this article, as she has an impressive message to share.  This lovely lady talks to SGNScoops writer, Jantina Baksteen.
Jantina Baksteen: Could you please introduce yourself to the SGNScoops readers?
Tonja Rose: My name is Tonja Rose, I am a country girl from Eastern North Carolina. Pinetown, specifically, with a population of 155. I grew up on Free Union Church Road, where I lived between corn and tobacco, and had a pig farm across the road from my house. You don't get much more country than that unless you're driving a tractor. All in all, I'm as country as cornbread and I am a sinner saved by grace who dies daily.
JB: You have had a long, rich career in music, starting from a young age. Can you share something about that?
TR: When I came along, or shortly there after, my dad was part of a gospel quartet called The Coachmen Quartet, so I grew up singing. From the age of two, the stage just became a natural fit for me. Throughout school, I was in the band and ensemble and would sing anytime I could. After high school, I got married and moved to Virginia, was in a country band and had the opportunity to open for many country artists that all told me, "You need to move to Nashville." I moved to Nashville to pursue country music where I had charting success with an Independent record label before the label decided to shut its doors. In 2012, some friends were starting an Christian group and asked if I would be interested in joining them; that group ended up being named Crosby Lane. While with Crosby Lane, we had charting success with our song "Crucified," and we traveled all across the country. Shortly after this charting success, my husband, Ward, had a stroke in 2016. During his, recovery I tried to convince myself how I could continue with Crosby Lane, but found myself struggling to leave him at home alone. So in early 2017, I stepped away from Crosby Lane and and decided my music days were over. As therapy for myself, I continued to write music and would write a song that changed the whole trajectory of my life, (and) our lives. My co writer, John Mathis, suggested we release the song to radio to see what happens. That song, "When the Mountain Can't Be Moved" would be the first of four top ten singles from my album, "Me, Jesus, and the Highway," and would garner five Diamond Award nominations.
JB: You have a new song out to radio, "I'm Not Who I Used To Be." How did this song come together?
TJ: All the songs off of "Me, Jesus, and the Highway," have some kind of connection to my husband's stroke and recovery. The co-writer of "I'm Not Who I Used To Be," Erin Johnston, brought the idea for this song for a completely different reason but I thought it fit perfectly with our story as I knew both Ward and I were not the same people we were before the stroke. I have learned so much from this song. The idea of that song meant one thing to Erin when she brought it to the table, which we both embraced when we wrote it, but in the end God used it in a  completely different way. And  whenI say "the end," I mean it. The song truly became what it was intended to be when we decided to release it as the last single from the album and talked about ideas for a video. Here is how God  turnedthis song into so much more: The gentleman in the video is not an actor, but my co-writers' uncle, John Williams. At the time we wrote the song, Erin's family did not know if John was alive or dead. They did know this: he had struggled for years and was addicted to drugs, alcohol, gambling and was living on the streets. About the time "Me, Jesus, and the Highway," was released in July of 2018, John reached out to his family for help and they were able to help him get in a recovery program at John 316 Mission in Tulsa, Oklahoma. There he found the love of Christ and has completely turned his life around and is now a mentor to others in the program. He uses this video to share with others his story of how God has changed who he is.
Tags:
christian country
,
diamond awards
,
gospel music
,
Jantina Baksteen
,
Southern Gospel Music
,
Tonja Rose
Posted in
announcements
,
artists
|
Comments Off

on Just a little talk with Tonja Rose
Written by Staff on May 22, 2020 – 9:17 am -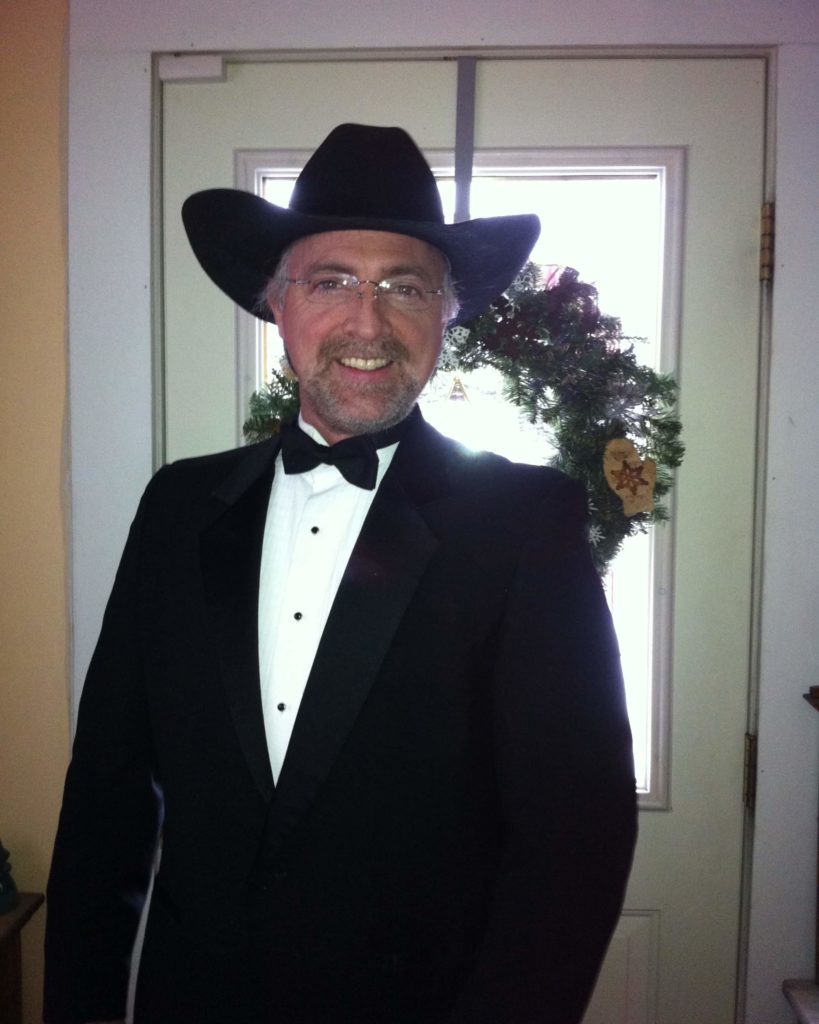 Beyond the Song by Jantina Baksteen
In this edition of Beyond the Song, SGNScoops is pleased to introduce Marty Smith, Christian Country DJ for Heaven's Country. On-air music, weather online or on the radio, on our phones or iPods, is usually the first place where we hear a new song that touches our heart, emotions, and life. The DJs that present this music fulfill a very important role. Marty Smith takes this role very seriously and uses it as an opportunity for ministry.
Jantina Baksteen: Please give us a short introduction of yourself for those who've never heard of you?
Marty Smith: My name is Marty Smith. My wife and I live in Bayfield, Colorado, with our two dogs. Our three daughters are grown and on their own and live in Colorado Springs, Colorado. I'm a  morning host on Heaven's Country. I've been a disc jockey for about thirty years now. I started radio in 1990, at a small AM station in Kansas City, Missouri (AM 1090 KEXS). Our format was Southern Gospel. I've worked other formats including Christian Country, Soft Rock, Mainstream Country, Contemporary Christian music and Inspirational Music. I love getting on the air everyday. It's so much fun! I broadcast from my radio station in Bayfield, Colorado. We're a local station with a global impact.
JB: You broadcast for Heaven's Country, an online radio station. Are you the owner?
MS: Yes, I am the owner and morning host of Heaven's Country. Bev McCann is our afternoon drive time host ("Your Drive Home with Bev"), and Les Roberts is our evening host ("Evenings with Les Roberts").
JB: How and when did this radio station start?
MS: Heaven's Country first went on the air on April 1, 2011. I spent two years putting it all together before I went on the air. I wanted to make sure it had that professional sound I was looking for. My goal was to present a Christian Country radio station to the world that would compete with mainstream country radio. Looking at our listening numbers, we have more listeners than a lot of mainstream country stations.  We pride ourselves on our professionalism. I wanted to have a fun radio station that people would enjoy and look forward to tuning in to. Millions of people tune in to Heaven's Country.
JB: What is your mission?
MS: To reach the lost with the good news of Jesus Christ through Christian Country music. My mission is to get this music to as many people as I possibly can. I can't physically travel the world to share the gospel, but my voice does. It's pretty humbling.
JB: What kinds of music do you broadcast?
MS: Christian Country music. However on my morning show, I might play some Southern gospel and Christian Contemporary as well. My listeners love it. They have a wide range of musical tastes.
JB: What's your history in radio?
MS: I started my radio career in 1990. People kept telling me they loved my voice. I tried for years to get into radio but Program Directors kept telling me I was too old at the time. I walked into AM 1090 KEXS and they asked if I had any experience. I told them I did not and they slammed the door in my face. I went in and filled out an application anyway. On my way home, I prayed, "Lord, I give up. If this is what you want, then you do it. I'm going to leave this in your hands." Five days later they called me up for an interview. They were concerned that I didn't have any on air experience. So I told them, "You need help and I need the experience so I tell you what, I'll work free for thirty days and if you don't like what you hear, let me go." The owner at the time (Gary Babb) gave me a chance, and here I am, thirty years later. If it wasn't for him, I never would have gotten into radio.
JB: Do you sing?
MS: Only in the car or in the shower. My dogs run when I sing, tails between their legs, whining as they run out of the room!  It's not pretty.
JB: When you mute your mic and step out of the studio, what keeps you busy?
MS: Step out of the studio? What?  Just kidding. I work a full time job running a lab and x-ray department at the Southern Ute Indian Health Center. My full time job funds my radio station.
JB: Do you have a music hero?
MS: Mid South and White River. Those two groups helped define and put Christian Country music out there for the world to hear and enjoy. I'm also a big George Strait and Alabama fan. Their gospel songs are amazing.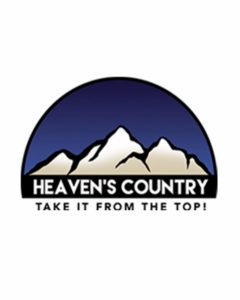 JB: What message do you want to share the world in this crisis we live in with the Corona pandemic?
MS: Hope. God's got this. I know it's scary right now and there are a lot of unknowns to us, but God is not surprised by this. We're gonna get through this. I believe when we do, we'll see ourselves closer to God and hopefully we won't take too many things for granted anymore. Oh, and remember to wash your hands, cover your mouth when you cough and be sure you are social distancing.
JB: How can listeners tune in?
MS: Just go to www.heavenscountry.com and click the player at the top of the home page. You can also download our Heaven's Country Radio App there on the home page.
JB: You also do a Facebook live show. Share with us something about that.
MS: I broadcast my show not only on Facebook, but on my You Tube channel, the WOTG Radio Network, The Heaven's Country Radio Network, WOTG TV West and Heaven's Country TV and ROKU. You can find me on Facebook by typing in, "Marty Smith Durango." It will go straight to my page. Be sure to follow me and it will let you know when I'm on the air. During this Coronavirus pandemic, I'm on twice a day, 6 AM and 2 PM LIVE (Mountain Time) on Facebook. It's a chance for my listeners and I to get together, stay inside and practice Social Distancing. I also host a Christian Country Classics show called, "The Triple C on HC," every Saturday night at 7 PM. All times are MTN Time. You can also subscribe to my YouTube Channel. Just look for, "Mornings with Mar-Tay" and subscribe.
JB: What is the reach of your radio show?
MS: Worldwide. I tell people, "We're a local radio station with a global impact," because Heaven's Country has reached every country in the world, but we also impact Bayfield. I'm very humbled by this. It's amazing that with just the touch of a button, Heaven's Country is heard worldwide. When I do my live Facebook and You Tube show, I have about twelve to fifteen countries that tune in every morning. On average, we have fifty to sixty countries tuning in everyday.
Be sure to listen in to Heaven's Country every morning with Marty Smith to hear some great music and meet a great community of listeners. Marty Smith will encourage you and leave you laughing. As Marty would say, "Take it from the Top!"
https://www.facebook.com/EMTMarTay
Tags:
Beyond the Song
,
christian country
,
gospel music
,
Heaven's Country
,
Jantina Baksteen
,
Marty smith
,
southern gospel
Posted in
Beyond the Song
,
christian entertainment
,
Christian interest
|
Comments Off

on Beyond the Song: Meet DJ Marty Smith
Written by Staff on May 14, 2020 – 10:55 am -

Gospel Music Weekend — Michigan and Coastal Events has announced the rescheduling of GMW-MI to November 5, 6, and 7, 2020. Rob Patz, CEO of Coastal Media, is working with Destination Ann Arbor to spread the word about this exciting new event.
Patz has been working with Doug Bienenfeld, CTA, of Destination Ann Arbor to plan Gospel Music Weekend — Michigan. Bienenfeld is the convention sales manager for the Ann Arbor Convention Bureau which markets the many events and attractions in the city.
"Ann Arbor is a warm, welcoming city and the Bureau couldn't be any more helpful. We are thrilled to be working with Doug and his team to get the word out about Gospel Music Weekend — Michigan," says Patz.
Excitement is growing as GMW–MI approaches and more artists and agencies get on board to promote this event and Ann Arbor.
"We welcome all music fans to join us on November 5 to 7, 2020," adds Patz. "We are preparing a special, exciting weekend in November and we want to invite everyone to the beautiful city of Ann Arbor."
Some artists previously announced include Doug Anderson, the Williamsons, Pardoned, Hope's Journey, Kristen Stanton, 4 One Quartet, Cami Shrock, the Walkers and the Dodrill Family, and more. An updated list of artists scheduled will be announced in the near future.
For more information about Ann Arbor, Michigan, be sure to visit the Visitors and Convention Bureau at Destination Ann Arbor.
For more details on Gospel Music Weekend — Michigan please click here or call Rob Patz at 360-933-0741 or email events@sgnscoops.com.
For more Gospel Music news read the latest issue of the SGNScoops Magazine HERE.
Download the latest SGNScoops Magazine PDF Here
Find SGNScoops Magazine On Facebook Here
Listen To Today's Gospel Music Here
Tags:
Ann Arbor
,
christian country
,
Coastal Events
,
GMW--MI
,
gospel music
,
Gospel Music Weekend
,
Michigan
,
Southern Gospel Music
Posted in
announcements
,
artists
|
Comments Off

on Rescheduled: Gospel Music Weekend – Ann Arbor, MI
Written by Staff on May 1, 2020 – 1:02 pm -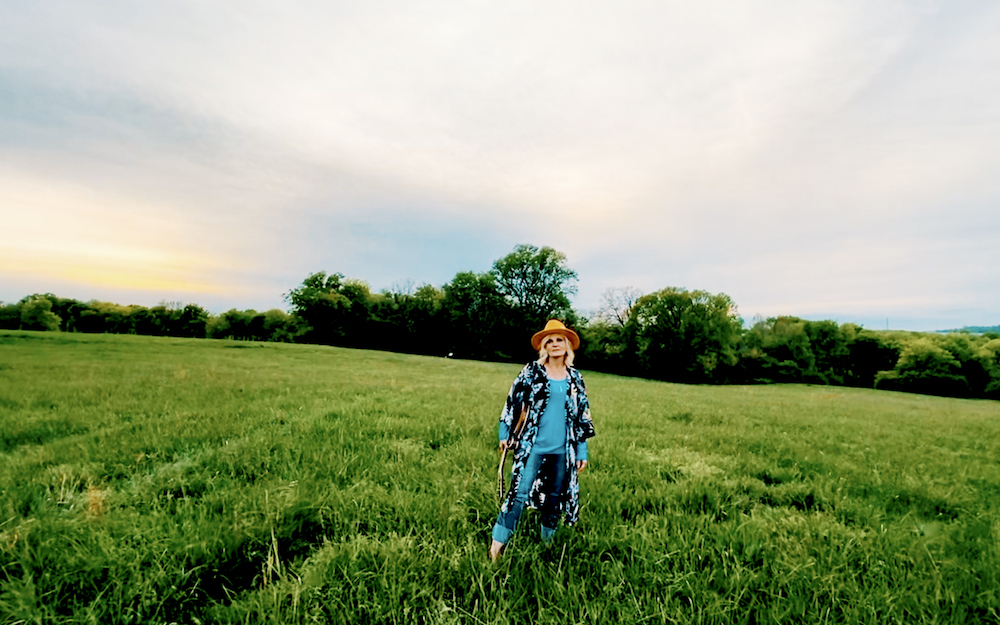 Franklin, TN (April 30, 2020) The launch of the new single, "Little Talk With Jesus" by 
Tonja Rose
, signifies the beginning of a new chapter for the singer/songwriter. Tonja scored four Bluegrass Gospel Top 10 chart songs from her debut album, 'Me, Jesus & The Highway', produced by Tonja and 
John Mathis Jr.
 She also secured five Diamond Award Nominations with two Diamond Award wins for Gospel Music Today Video of the Year ("When The Mountain Can't Be Moved") and Country Christian Song of the Year ("Hide Me Behind The Cross"). The notoriety the album brought saw Tonja featured on the legendary 
650 AM WSM
 in Nashville and nods from such outlets like 
CCM Magazine
 and sharing the stage with artists such as 
Selah
.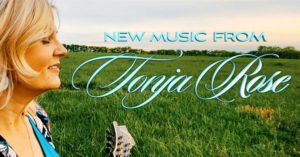 "Little Talk With Jesus" is the first single release from Tonja's second album with Mansion Entertainment/BlueGrass Valley Records and it marks a step into a new chapter of music. The new single has already been delivered to Christian radio and will be available on all digital streaming platforms May 1st. While the current COVID-19 pandemic has slowed the progress of the completion of the new album, listeners will get a taste of what is to come. The new album is being targeted for completion during the summer. The single is being promoted by Vonda Armstrong and
Hey Ya'll Media
.
ABOUT MANSION ENTERTAINMENT: Mansion is a Nashville TN based record label with distribution through The Orchard (a division of Sony Music). Mansion has distributed artist projects in Southern Gospel such as the Palmetto State, Triumphant Quartet, Three Bridges, Sherry Anne LIVE! DVD (Top 5 Billboard Music Video chart), The Griffith Family, Steve Hess & Southern Salvation, and others. Bluegrass Gospel by Tonja Rose and The East Ridge Boys. The GRAMMY Nominated 'Forever Changed' album by T. Graham Brown (Billboard Album Sales Top 100), "Because You Love Me" by T.G. Sheppard and 'A Bluegrass Tribute To George Jones' by GRAMMY Winner Brad Davis. Mansion has recently expanded with releases into the Praise & Worship and the Spanish Language Market.
Did you know that you can receive the printed, full-color version of SGNScoops Magazine by subscription? Find out more 
HERE
.
Tags:
Bluegrass Gospel
,
christian country
,
diamond awards
,
john mathis jr
,
Mansion Entertainment
,
Southern Gospel Music
,
Tonja Rose
Posted in
announcements
,
artists
|
Comments Off

on Tonja Rose Begins a New Chapter
Written by Staff on May 1, 2020 – 9:47 am -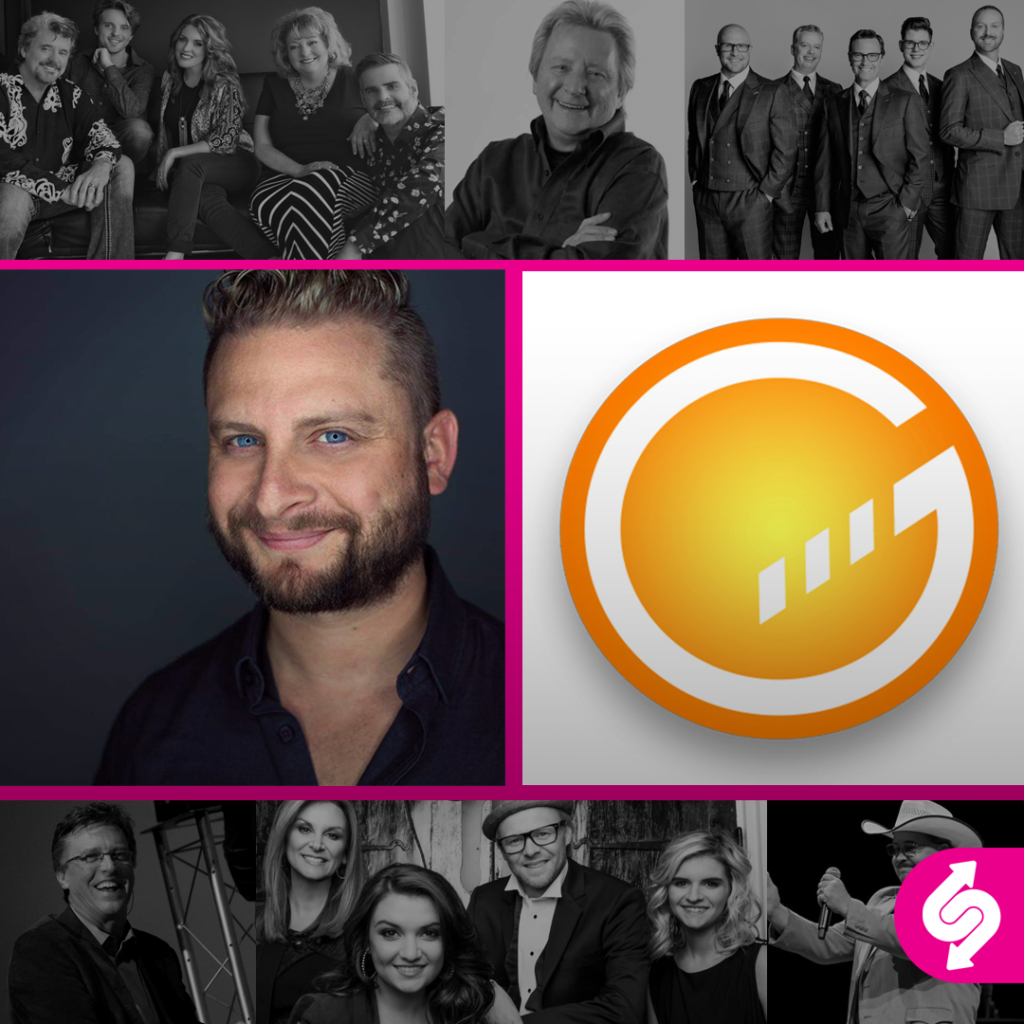 Classic Southern Gospel and Christian Country Releases Go Digital For The First Time
Ever With Godsey Media
Nashville, Tenn., Tuesday, April 28, 2020 — Adding to the momentum of the signing of four new labels, Syntax Creative announces a renewed partnership with Nashville-based Godsey Media,
which has become a full-service gospel record label, recording studio, and television studio.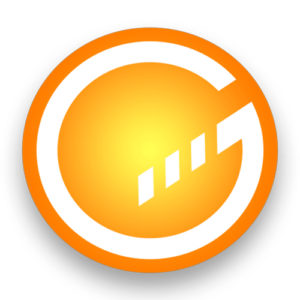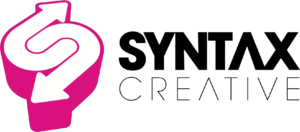 "We are ecstatic about locking arms with Syntax!" stated Godsey Media founder Scott Godsey.
"I come into this partnership already very familiar with their track record, but what excites me the most is connecting our legacy artists—and their digitally unreleased material—with what Syntax immediately brings to the table, and that is their long-standing relationships with the world's biggest digital service providers. It'll be a sight to see—and especially hear—some of our
scenes most cherished releases finally available to everyone everywhere just a fingertip away."
In addition to bringing back-catalog into the digital environment for the first time, Godsey Media is a full-service operation that will be delivering brand new artists and titles for release into the market.
Godsey adds, "We are also very excited about our newly recorded material from several new artists that we will be releasing in the near future!"
Godsey Media is working on new projects from multiple Dove and Singing News Fan Award-nominee and winner Legacy Five, in addition to multiple GRAMMY-nominated and Dove-winning group The Nelons. At the time of this release's publication, Godsey Media unveiled a brand new single from a Southern Gospel fan-favorite, The Freemans, titled "Til the End" which is now available. Be on the lookout for more new material to drop this year.
"I've known Scott and his team for a long time now," said Syntax Creative CEO Timothy Trudeau. "He's a gifted entrepreneur and I'm excited to continue our work together especially on his new venture. He has one of the finest recording studios in Middle Tennessee, a full-service Television studio, a radio network, and many other platforms that will be unveiled along the way. We are just one of the many tools that his artists will benefit from."
Leading the way on this initial batch of digitization has to be found in the comedy musings of the GRAMMY-nominated and Dove Award-winning Aaron Wilburn. This multi-talented comedian,
singer-songwriter, and speaker has performed at some of the most prestigious performance  halls across the country and is a 2005 inductee to the Alabama Music Hall of Fame, representing his home state.
Other titles getting their first digital spins are multi-Singing News, and AGM Award-winning artist Jeff Stice—who helped form some of Southern Gospel's all-time favorite groups in the 1990s:
Perfect Heart and The Triumphant Quartet; Christian country and Southern Gospel artists Jim Sheldon ("The Positive Cowboy"), Bev McCann, and The Music City Quartet.
# # #
Godsey Media Management is an entertainment company founded by industry executive Scott
Godsey. Focused on the volume of quality content on behalf of its diverse roster of artists, this
Nashville-based full-service outfit works beyond the spheres of just songwriting and music
production to increase revenue and build awareness. Their beautiful, multi-faceted facility
resides 20-minutes from downtown "Music City, U.S.A." Professional-grade audio recording, video, and photography studios make their headquarters as versatile as the creativity their
clients are tirelessly dedicating themselves in delivering to the masses. To learn more, visit HERE.
Syntax Creative is one of the top independent digital distributors, design firms, and marketing
agencies, representing more than 130 record labels. Their impressive list of clientele includes Crossroads Label Group, Pinecastle Recording Company, Mountain Fever Music Group, Song Garden Music Group, Chapel Valley Music, and Skyline Records among others. To learn more,
visit https://syntaxcreative.com.
Did you know that you can receive the printed, full-color version of SGNScoops Magazine by subscription? Find out more 
HERE
.
Tags:
christian country
,
Godsey Media
,
gospel music
,
Southern Gospel Music
,
Syntax Creative
Posted in
announcements
,
artists
|
Comments Off

on SYNTAX CREATIVE RENEWS LONG-STANDING RELATIONSHIP WITH SCOTT GODSEY OF GODSEY MEDIA
Written by Staff on April 21, 2020 – 1:08 pm -
It's Spring and we are happy to present this fresh issue of SGNScoops Magazine for April 2020. We trust this month of social changes and new beginnings brings you fresh joy and hope in this time of isolation and distancing.
One lady who is experiencing many new beginnings this year is our cover artist, Lauren Talley. From her professional to personal life, Ms. Talley shares all of her news with Justin Gilmore. We know you will be engaged in this feature.
Also new this month, we welcome Andrew Ishee as he starts a series on the beginnings of your favourite artists. Gene McDonald from the Gaither video series is his first guest.
The Chuck Wagon Gang, Autumn Isbell, GloryWay Quartet, Wilburn and Wilburn, and Jeff Parker are also highlighted this month, along with so much more! Take time to read it cover to cover.
This Spring, we hope you take time as well to consider new beginnings in your own life. Jesus Christ came to this earth, lived, died, and rose to life, so you could feel the freedom of an abundant life. He wants to save you, cleanse you, heal you, and lead you to a closer walk with him today. This is a great time to discover what Jesus has for you. Open your Bible and find out what that is!
We hope you enjoy this issue of SGNScoops Magazine. If you have any questions or concerns, please write to me at 
lorraine@sgnscoops.com
.
Did you know that you can receive the printed, full-color version of SGNScoops Magazine by subscription? Find out more 
HERE
.
Tags:
Andrew Ishee
,
Bluegrass Gospel
,
christian country
,
Gene McDonald
,
gospel music
,
Lauren Talley
,
SGNScoops Magazine
,
Southern Gospel Music
Posted in
announcements
,
sgn scoops magazine
|
Comments Off

on April 2020 SGNScoops Magazine
Written by Staff on March 27, 2020 – 1:28 pm -
Beyond the Song by Jantina Baksteen
I came in touch with Michael Roberts last year at the Alabama Quartet Convention. Recently, he sent a brand new song put out to radio. Michael agreed to join us for this interview to share his ministry and how this song "Broken China" was created. 
Jantina Baksteen: Can you introduce yourself to the readers of SGNScoops?
Michael Roberts: I live in Waynesboro, Mississippi, with my wife, Heather and our two children, Jonah, 19, and Laiklynn, 16. We attend Pleasant Grove Baptist Church. 
JB: How did your ministry start?
MR: I've really been singing most all my life. I started out singing as a child with my siblings at our local church and I just never stopped. I have always had a deep love and an inclination towards music for as long as I can remember. As I grew older, I started to write songs and it all just came together sort of naturally,  and now I just follow the calling God had placed on my life to wherever He leads to the best of my ability. 
JB: When I hear you sing, I notice your inspiration comes from the Hinsons?
MR: Yeah, Kenny Hinson is a really huge influence. I think I owned every single album The Hinsons ever released. He just had that smooth-as-butter quality in his voice that drew you in and commanded your attention. Love, love, love Kenny Hinson. As far as other influences, I really listened to lots of groups growing up, but most of my attention was pretty well focused on The Hinsons as long as they were singing.
JB: You've released a new song to radio that you wrote; can you share how this song came together?
MR: The song, "Broken China," actually came to me a number of years ago. It was born out of Isaiah 64:8. It's really just my rendition of what that verse speaks to my heart. I realize it's a little different; maybe a tad unusual, but God just spoke to my heart of the message of His total redemptive work in our brokenness through this scripture. "Broken China," was the result. 
JB: What is the message in this song?
MR: The message of this song is simply a message of restoration. It's not about a patch-up. It's about the astounding restoration of an intended masterpiece, which has been destroyed and ultimately thrown away, finding itself in total shambles, and then being sought out and re-formed into its intended purpose and grandeur by the Master mender. Total restoration; that's the message of this song.
This song speaks to me on such a personal level. The message is really an intense reminder that God loves the broken ones. We are all born into a broken world, and our broken, sinful condition isthe direct result of man's broken relationship with God, our Creator. God gave me this song a while ago but, honestly, the true dimensions of it were just recently breathed into my spirit. It speaks to more than God just simply picking up a broken thing and glueing it back together, but rather, it speaks of the path of one's destruction from the point of the fall, to the sweeping away and decimation of the pieces of that life, to its place of total hopelessness and helplessness in a dank, dark gutter of absolute despair. And it is in this place of utter futility with not even a flicker of hope that Christ bends to embrace the remnants of this broken life and is willing to do the hard work required to put it back together. And He doesn't just patch us up and leave us with just what's left of our failed lives, but He searches the dust, the winds, and the waters to recover every microscopic particle, and then He totally and unimaginably redeems and restores us to the flawless masterpiece He had originally intended us to be. His specialty is the pursuit of those whom He loves, even to the ends of the Earth, where He loves them back together. This song says to me that He loves me beyond my imagination and He cares enough to find me wherever I might have fallen to, and longs to make this broken thing beautiful and useable again by His grace, and for His honor. 
As far as my testimony, this song pretty much sums it up. I've made a lot of mistakes. I've succumbed to a nature of sin. I've experienced God's staggering grace and salvation.  I've run from His call upon my life. I have been relentlessly pursued by His love as He sought to help me find my way. I am grossly flawed, but immeasurably loved and marvelously redeemed. I am that broken thing restored and made useable again. My testimony is His love and grace personified. The name of my upcoming CD is "Prodigal". I am that broken thing restored. I am that weary wanderer come home to the safety and refuge of my Father's arms.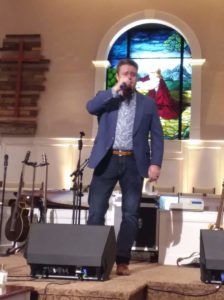 God is fully in control of everything, including this time of crisis that the world is now experiencing. He is faithful and He is present in this and every situation we face. His promises are not compromised and His sovereignty is not threatened. He is our rock and our refuge in every circumstance. 
JB: What's your favorite Bible verse?
MR:  Psalm 91:2  I will say of the Lord, " He is my refuge and my fortress, my God, my God in whom I trust."
JB: What's a saying you use a lot?
MR: "Remember to keep the main thing, the main thing." This is actually a saying I picked up years ago from a dear departed friend and an amazing bass singer, Kirk Hinton, who I had the privilege of ministering with.
JB: Where can we find you on the web?
MR: My website is presently under construction, but in the meantime, I can be found on Facebook @Michael Roberts @ Michael Roberts Music Ministries.
Thanks Michael for sharing your ministry with SGNScoops. May God use you to bring the folks you meet closer to Him who is the only way to salvation.
Did you know that you can receive the printed, full-color version of SGNScoops Magazine by subscription? Find out more 
HERE
.
Tags:
Beyond the Song
,
Broken China
,
christian country
,
gospel music
,
hinsons
,
Michael Roberts
,
Southern Gospel Music
Posted in
artists
,
Beyond the Song
|
Comments Off

on Beyond the Song: Michael Roberts sings "Broken China"