Written by Staff on May 10, 2020 – 2:25 pm -
Finding Your Voice: A 40-day Guide to Rediscovering Your Purpose, Passions, and Priorities
Written by Csilla Muscan
Book review by Suzanne Mason
In today's fast-paced, social media-driven world, it's hard to believe our voice matters or that we have a purpose beyond making it through another week and paying the bills. God tells us that we definitely do, but how do we find that purpose? How can we learn to focus on that still, small voice to guide us? Can we ever find a way to establish our God-ordained priorities and live into those? Written specifically for women, Csilla (pronounced Cheela) Muscan's new book "Finding Your Voice: A 40-day Guide to Rediscovering Your Purpose, Passions, and Priorities" hopes to help answer some of these questions and guide readers to daily lean into the purpose God has given each and every one of us.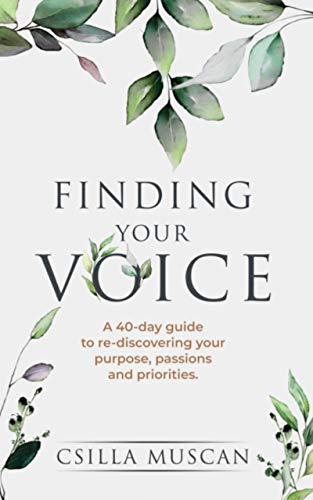 A singer, songwriter, podcaster, and women's inspirational speaker among other things, Muscan has worked with hundreds of women over the years, and she's continually found that one of the biggest struggles they contend with, regardless of background or walk of life, is identifying their priorities and crafting their lives to live into their purpose.
"I struggled with this myself, with knowing that my voice mattered, knowing that I had a purpose, that I had value to offer to the world," Muscan explains. "God has really planted in my heart that we, as women, really struggle with our value and wait for people to validate us. We wait for permission to step out, and the only person we need to hear from is God."
For Muscan, hearing from God meant stepping out of her comfort zone, writing this book, and sharing many personal stories along the way. Throughout this 40-day guide, she shares many of her own struggles and vulnerabilities in the hopes that she can connect more deeply with her readers. In essence, she's not telling them how to find their purpose but walking the wilderness with them and showing them how it's done.
"Jesus was in the wilderness for 40 days. I think when we give ourselves enough time and go into the wilderness with God, there's something powerful that happens," Muscan shares. "We need to give ourselves long enough to process things."
Reading through the guide day by day also allows readers to create a daily practice of quieting their minds to listen to God's leading, a daily habit all of us could use.
Now more than ever, Muscan believes in the importance of living life with the purpose God's laid out for each of us.
"Schedules don't necessarily reflect our priorities, and it can create a tension, a frustration," she notes.
In one of my favorite quotes in the book, Muscan highlights, "the more voices we listen to, the more confused we become."
With her practical daily guide, Muscan illustrates how to eliminate the loudness of the world, others, and even ourselves to lean into God's plan for us.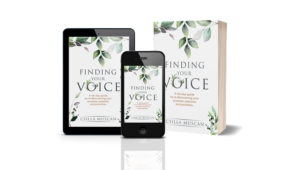 I asked Muscan if she's been successful in finding and living out her God-given purpose or if it's still a daily practice.
"Yes!" she exclaimed. "I wake up every day knowing what my bigger purpose in life is, unashamedly and unapologetically. But some days I don't feel like it, don't feel like doing the things that are hard. Those are the days my healthy, established routines help me out." 
And that's the struggle, isn't it? Trying to learn, grow, and blossom into the purpose God has for us, even on days when it's difficult—but we can't do that if we don't know what that purpose is. Muscan wants to help you find it, and "Finding Your Voice" serves as a roadmap to discover your unique purpose as determined by God and rediscover the passion for daily life. 

Csilla Muscan is an international singer, speaker, author, and founder of CAPTIVATE Training (https://www.captivate-training.com/). With over 20 years of experience as a performing artist and keynote speaker, she learned a thing or two about what makes for a powerful communicator. She's performed and presented on over 900 stages to thousands of people all over the world. Today, together with her team, she helps women find the clarity and confidence they need in order to become a dynamic and effective communicator. She is an old soul with a contemporary voice. Born and raised in a third-world country amidst excruciatingly difficult circumstances, Csilla is committed to sharing her story of overcoming and rising from the ashes in order to inspire her audience into brave action. Currently, you can find her bi-weekly on her CAPTIVATE – With Your Words podcast, where Csilla teaches women how to become better communicators and interviews other inspiring thought-leaders. Csilla and her sweet family currently reside just outside of Nashville, Tennessee. "Finding Your Voice" is available now on Amazon.com and at www.fyvbook.net. You can follow her on Instagram at @csillamuscan
Review by Suzanne Mason
Suzanne Mason regularly reviews Christian films and books for SGNScoops.
Did you know that you can receive the printed, full-color version of SGNScoops Magazine by subscription? Find out more 
HERE
.
Find SGNScoops Magazine On Facebook 
HERE.
You can download the latest edition of SGNScoops Magazine 
HERE.
Read the latest edition of SGNScoops Magazine online
HERE.
Tags:
40-Day Guide to Rediscovering Your Purpose
,
Christian Book Review
,
Christian living
,
Csilla Muscan
,
Finding Your Voice
,
Passions and Priorities
Posted in
Christian interest
,
reviews
|
Comments Off

on Finding Your Voice: Guide to Rediscovering Your Purpose, Passions, and Priorities
Written by Staff on April 28, 2020 – 12:23 pm -
2020 April SGNScoops Publisher's Point by Rob Patz
Welcome to the April edition of the Publisher's Point. I know many of you spent the last two to three weeks in quarantine.
Unfortunately, due to my schedule, I wasn't able to do that immediately, but within a week I was able to enter quarantine. During this time, I've been reminded so much of the song, "Be still and know that I am God."
For a lot of us, our job includes daily interaction with people. For me that includes conventions, conferences, and musical events, and over the last two weeks we had to cancel Southern Gospel Weekend, an event that I'm a part of in Oxford, Alabama. Now the good news: We have rescheduled and will be having it September 3 – 5, 2020.
As I watch the news and hear about the economy and everything else that's going on, I'm reminded that God is in control. I will tell you, in my own spirit, I have felt very worried over the last few weeks, but knowing that God is in control has helped me so very much.
While I was staying in a hotel in Oxford, one morning as I was getting up and praying, God told me that everything that has been taken, will be restored – pressed down, shaken together, and running over. God is not a God of lack. God is not a God who can be surprised. He knew that this was going to happen. He knew that we were going to face this not only as a country, but as an industry.
Let me encourage you if you're reading this, to pray for the artists, their ministries, the promoters and the fans.
I believe that this year is going to be an incredible year for gospel music. I say that because I think during this time, more and more people are going to be searching for answers that the world cannot give them. We have the most incredible music in the world, and we have music that will bring them hope, joy, and strength, things that we need as we look ahead and not behind. May we realize that God is in control. 
Please, over the next few months, attend concerts, buy CDs, and sow into the ministries that are out there. I ask also that you will join me in Ann Arbor, Michigan, June 4 – 6, 2020, for the first Gospel Music Weekend. It is going to be a special event. We're excited about the opportunities that God has laid in front of us for this event and we believe that lives will be changed, hearts will be touched, and a fire reignited in a country that needs it. Pray with me from now until that date, that people that are seeking and hurting will find their way to the Wyndham Convention Center.
I'm praying for each and every one of you this month. I believe that God has great things for our readers and for our artists ahead. I also ask that you will pray for me and for our staff.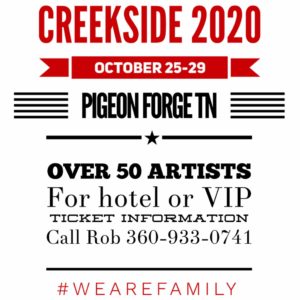 Before I go for this month, I want to ask you to join us in October for our biggest event of the year: Creekside Gospel Music Convention, Pigeon Forge, Tennessee, October 25 –  29, 2020. Please email events@sgnscoops.com for more information.
Until next month, this is the Publisher's Point.
By Rob Patz
As published in April 2020 Publishers Point
Did you know that you can receive the printed, full-color version of SGNScoops Magazine by subscription? Find out more 
HERE
.
Find SGNScoops Magazine On Facebook 
HERE.
You can download the latest edition of SGNScoops Magazine 
HERE.
Read the latest edition of SGNScoops Magazine online
HERE
.
Tags:
Christian living
,
God
,
Jesus
,
Publisher's Point
,
rob patz
,
SGNScoops Magazine
Posted in
Christian interest
,
sgn scoops magazine
|
Comments Off

on Rob Patz: God is in Control
Written by Staff on April 16, 2020 – 11:21 am -
Once again, fear has struck not only our country, the United States, but also other countries all across the world. Again, all over the world,  people have been thrown into chaotic situations with their very lives at stake. The worry over their future has left them looking up with outstretched arms, with a show of trouble, stress, perplexity and despair.
Second Timothy chapter 1, verse 7, has been quoted, tweeted, posted on Facebook and preached about for several weeks.
I ask the readers: "Are you living in fear, or are you walking by faith?"
Yes, God has not given us a spirit of fear, but of power, and love, and a sound mind. I believe that with every part of me, but deep down inside, there is that thing called fear that is still alive and well and still pops its ugly head up.
It still knows that it has the power to do so, thus robbing its victims of the peace of God that passes all understanding.
So, where does this leave the children of God during this time in our lives?
I really feel that if it leaves us in a great position to let the love of God, his power, his grace, and his mercy, be known more now than ever before.
It is time for this treasure that is embodied in these earthen vessels, and the gift of God, to be stirred up. We must get ahold of our faith and realize that we have not been forsaken, nor will we ever be.
We must know that even though we have been cast down and thrown to the ground, we have not been destroyed. The destroyer, Satan, has no power over the child of the living God nor will he ever have that power!
Child of God, carry your salvation and safety with glory in your soul, so that the Lord Jesus is seen and known in every part of your life. Choose your faith over your fears and keep marching on through this world in the power of almighty God.
In the words of Matthew West, "We are almost home!" And always remember that he is the God who stays!  
CHARLES A. BIGGS
Assistant Pastor
Oakland Avenue Baptist Church
2823 East Oakland Avenue
Johnson City, Tennessee 37601
www.oaklandavebaptist.com
Be encouraged! Read the latest issue of the SGNScoops Magazine HERE.
Download SGNScoops Magazine PDF 
Here
Listen To Today's Gospel Music 
Here
Tags:
Charles A. Biggs
,
Christian living
,
Coronavirus
,
COVID-19
,
Faith over Fear
Posted in
Christian interest
,
exclusive report
|
Comments Off

on Pastor Charles A. Biggs: Faith over Fear
Written by Staff on March 13, 2020 – 10:55 am -
COVID-19 – FACING THE CORONAVIRUS BY BOOSTING YOUR IMMUNE SYSTEM
with Pastor Myles Holmes
I am not a doctor or the son of a doctor, but this subject has been an intense study of mine for decades.
This COVID-19 Coronavirus is not yet a problem for people who are healthy, young and have a strong immune system with no underlying medical conditions.
We pray for those in danger and ask God to bring this dangerous virus to an end.
But it's a good time for all of us to make sure we're doing everything we can to build the strongest functioning immune system possible.
Here's how to do it. These are not options; they are absolutely required.
-Sleep well, rest, do your best to get at least seven hours of sleep every night.
-Take vitamins, especially C, D, B6 and E. You are not getting the nutrients from the food that you eat, so you must take vitamin supplements daily.
-Eat well. Mostly vegetables, fruit, lean meat and seafood.
-Eliminate sugar. Considerate sugar a poison. Sugar diminishes your immune system by boosting bad bacteria in your gut, not to mention the added weight it puts on you. It is an addictive poison. You can learn to live without it. (I use STEVIA)
-Exercise. Move. At least 20 minutes daily to start!
-Quit smoking and alcohol. Join me and Pres. Donald J. Trump in never touching the stuff. Your brain and your gut and your lungs and your immune system and your family will thank you.
-Lose weight. This is critical. Many health issues such as heart disease, blood pressure, diabetes, respiratory problems can be greatly diminished or eliminated by losing weight.
-Laugh more. Laughter is an immediate boost to your immune system.
-Eliminate all bitterness, unforgiveness, resentment and anger. These negative attitudes impact our health and inhibit our immune system.
-Eliminate worry and fear. This is not as hard as it sounds, if you think of it in terms of replacement. When you are tempted to worry, simply do something else. Pray. Read a book. Go for a walk. Eat an apple. Call a friend. Write a letter. Don't worry. Don't be afraid. Do something else.
-Increase your faith and trust in God. The most joyful people on earth have no fear because their life is in God's Hands.
(Romans 8:28 -35)
All of this is great advice not just for COVID-19 but for living a long, strong, healthy, energetic, productive life.
Praying for America and the world and praying for you and your immune system.
Pastor Myles Holmes
Lead Pastor at Revive USA
Former TV Host, News Commentator, Editor, Producer at TCT Network
Former Lead Pastor at Niagara Worship Centre
Facebook HERE
For Gospel Music News, read the latest issue of the SGNScoops Magazine HERE.
Download SGNScoops Magazine PDF 
Here
Listen To Today's Gospel Music 
Here
Tags:
Christian living
,
Coronavirus fear
,
COVID-19
,
Myles Holmes
Posted in
announcements
,
Christian interest
|
Comments Off

on COVID-19: Facing the fear with Pastor Myles Holmes
Written by Staff on October 17, 2019 – 8:49 am -
A Woman's Journey By Selena Day
I just returned from Ireland, where I led a group of women in an encounter with our Savior. There is something majestic about being in God's creation that moves us to experience him in ways that we usually do not in our regular routines.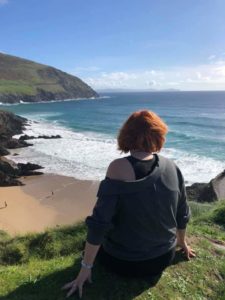 During this trip, I recalled our time in Ireland during 2001. Just one month after the attacks on the World Trade Center on September 11, we traveled to Northern Ireland for Chuck to sing.  While there, our troops invaded Afghanistan, and I remember how homesick I was for my country. I will also never forget the love and compassion the Irish people had for us, coming up to us with tears in their eyes, telling us that they were praying for our country.  It was during that trip I first realized the power that kindness has on humanity. 
Even though that kindness made a mark on my heart forever, we were hearing stories of the crowds at sporting events chanting, "USA! USA!"  We saw pictures of our flag flying high, and the words "unity" and "patriotism" were used when describing the feelings coming from America.  There were moments during that tour when all I wanted was to just be in my home country standing under Old Glory while it flew overhead, giving me comfort that victory would be ours. 
I love our national anthem, but there is one phrase that always brings tears to my eyes; "and the rockets red glare the bombs bursting in air gave proof through the night that our flag was still there." These few lines paint such a vivid picture. I often think about our faith as well and am reminded of the verse that says, "his banner over me is love."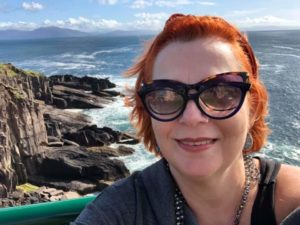 When your life seems filled with storms and war, you feel hunkered down in the trenches just trying to survive. Just remember that sometimes you need to look up and see his flag is still flying over you. His love is still waving as a beacon of hope for your life. 
As we enter into another election year, we can already see some of the vitriol that was spewed out during our last election, beginning to erupt out on social media. Let us look up at his flag flying over us and remember that his banner is LOVE. 
Love covers a multitude of sins. In the greek, the word "sin" is translated from the word, hamartia, which means to miss the mark. 1 Peter 4:8 "Above all, continuously echo God's intense love for one another, for love will be a canopy over a multitude of sins." (missing the mark).
Let us raise God's flag over our nation, over those that are different than us in views and lifestyles. Let his canopy of love fly over us, keeping the enemy from destroying us from within. John 13:34-35, "A new commandment I give to you, that you love one another: just as I have loved you, you also are to love one another.  By this, all people will know that you are my disciples if you have love for one another."
I want to hear from saints like Smith Wigglesworth; "I start out in the flesh, but end up in the spirit."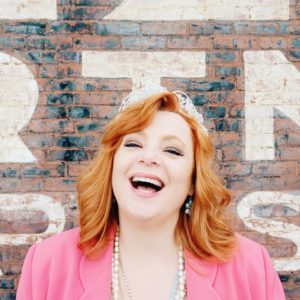 When I find myself hunkered down in the trench that God has for me, and I hear the bombs going off; when it is dark all around me, and I don't know if I really am in the right place of his perfect will, I can look up, and through the smoke and haze, I see his flag waving, and I know that I am not alone.  
It may not look like much right now, but his flag is still waving, and that is all I need to bring me through.   I may be stumbling around in my flesh, but I trust his word "Christ in ME the hope of glory," and victory will prevail.
My prayer is that the love of the Father will be so strong in you that it will overflow to those around you.  I pray that if life seems to be a warzone for you right now, that you will remember to look up and know that our flag is not down, it is flying high, and God's love will break down the walls, God's love will move mountains, and God's love will make a way where there seems to be no way.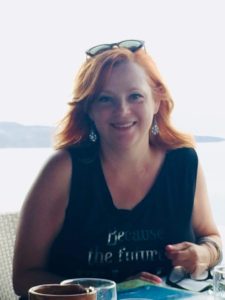 Let us be that love, let us show his love and let us rise above the rhetoric and become a beacon for others to follow to bring healing and restoration.
By Selena Day
Selena Day is a motivational speaker and is available to speak at your conference or event.  You may contact her at selenaday@me.com http://www.queenliving.org  http://facebook.com/queenismsbyselenaday. Photographs courtesy of Selena Day.
For more Gospel music features, read the latest SGNScoops Magazine HERE.
Download SGNScoops Magazine In PDF 
Here
Listen To Todays Gospel Music Here
Tags:
Christian living
,
Christian love
,
Christian Music
,
Chuck Day
,
God
,
Jesus
,
Selena Day
Posted in
Christian interest
,
Devotionals
|
Comments Off

on Selena Day: Are you living in the trenches?
Written by Staff on July 8, 2019 – 7:10 am -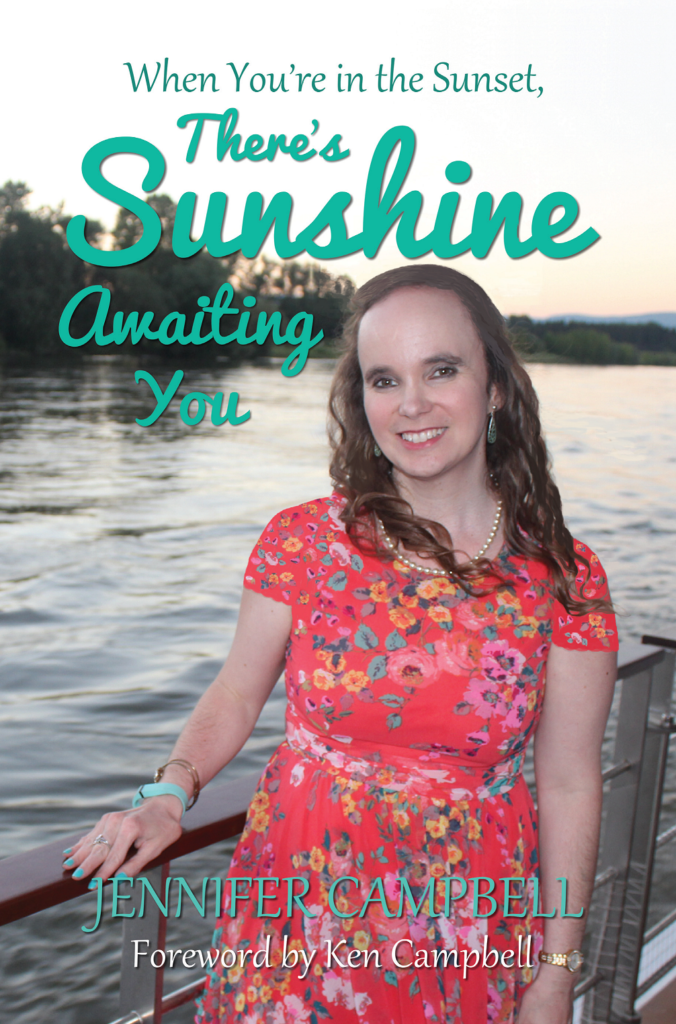 MCALPIN, Florida (July  2019) – Public school teacher, singer/songwriter, and host of the Be Encouraged webcast, Jennifer Joy Campbell, is excited to announce the publication of her very first book, When You're in the Sunset, There's Sunshine Awaiting You.
In this uplifting autobiography, Campbell writes from her heart, sharing childhood memories, life-threatening physical challenges, and the story behind her song, "There's Sunshine Awaiting You." The pages of this book contain motivational stories, detailing experiences in her dad's recording studio, trips to an orphanage in Central America, and even the time her family hosted a Russian general. Having traveled to over fifty countries, she takes readers on a journey to foreign lands. From lighthearted moments spent with her loving family to the deepest, darkest valleys of her life, the stories within this book are sure to encourage and inspire.
"To know Jennifer is to love her. She inspires me to become a better witness for the Lord. This honest, pure, heartfelt book is filled with wonderful stories and testimonies. It truly reveals Jennifer's sincere passion to be the hands and feet of Jesus Christ. She is a bright light in this world!" Karen Peck Gooch, Karen Peck & New River
"Jennifer has fully exposed her love for God, and her desire to spread the Gospel to every land. This book will certainly ignite a fresh love for God in you by sharing that love with all people." Terry Williams, Priority Worship; Director, Florida Worship Choir & Orchestra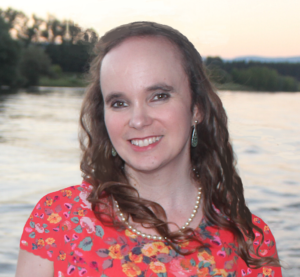 When You're in the Sunset, There's Sunshine Awaiting You is now available on Amazon in paperback and eBook editions. A free sample excerpt and a free mp3 download of Campbell's song, "There's Sunshine Awaiting You," is also available at www.jennifercampbell.net/sunshine.
More about Jennifer Joy Campbell:
Campbell was born and raised in the Sunshine State of Florida, where she and her father, Ken, share a home on their small family farm with their orange and white tabby cat, Morris. She is a talented writer, speaker, web designer, middle school educator, and host of the Be Encouraged webcast, viewed each week by thousands of people representing all parts of the globe.
Campbell is also a regular contributor to SGNScoops Magazine.
Read the June SGNScoops Magazine Online HERE
Download June SGNScoops Magazine On PDF
HERE
Find SGNScoops Magazine On Facebook
HERE
Listen To Todays Gospel Music
HERE
Tags:
Christian Authors
,
Christian Books
,
Christian living
,
Jennifer Campbell
,
Jennifer Joy Campbell
,
SGNScoops Magazine
Posted in
announcements
,
artists
|
Comments Off

on Announcing the Release of "When You're in the Sunset, There's Sunshine Awaiting You," by Jennifer Joy Campbell
Written by Staff on April 23, 2019 – 10:38 am -
Have you ever just been tired and overwhelmed with life? When it felt as if one wave of adversity after another had been washing into your life making you just want to give up and let the waves take you under?
Around you the saints that had been through far worse than you seem to be standing firm with joy in their hearts while you're wondering if you're going to make it through.
As I write this, I have a loved one battling for their life in intensive care, and I find my prayers feeling inadequate and pale.
We are in Florida this week and found ourselves blessed to have a day off to enjoy the beach.  This morning I woke up and decided to take a long walk on the beach needing to have a heart to heart conversation with God.  I had music playing on my phone and the song "Way-maker" came on my list.
The words of this song were what I needed to hear.  God is our Way-maker, He's our Miracle worker, our Promise keeper, our light in the darkness.
As I fumbled around this morning with my faith, I needed His light to come and shine into my heart once again guiding me to who He is and to whom I belong.
Life can be so shaky and uncertain, but our God is faithful and kind. It is not our job to fix those around us, but it is our job to pray and to trust that God has every situation in His hand and He will work ALL things out for our good.
While walking on the beach, I came back to our hotel and noticed a mural that was painted on the seawall beside the steps going up to the hotel. It was worn and faded from all the wind and salt water blown across it over the years. As I get older, I  have learned to appreciate the beauty that comes from a few dings and dents, and scratches and scrapes. It had some stains where water had run down the side from a drainage pipe. The stairs were cracked, and the wood had turned a deep brown.  The paint was chipping in some places.
But instead of seeing disrepair I saw a story about this hotel being there for a long time. Daytona Beach, one of the most famous beaches in the world this sea wall had over time protected the inhabitants from the harsh surf during turbulent times.  How many people have walked up and down those stairs without paying attention to how to how well the stairs were made and how they made the beachgoers life more comfortable to get from point A to point B?
I felt a little like that run down, faded wall. There were much prettier, newer structures all along the beach, but that wall was well maintained, and you could tell it had a history. My battles may have dimmed my luster, but the patina left behind; God has turned into a beautiful work of art. I have learned to turn towards him and allow his light to shine through my heart and soul like the fragmented pieces of a stained glass window.
I write this believing for victory for my loved one that they will fully recover and will be supernaturally healed, but to be honest, I am battle weary and worn out. Though  I have learned my strength isn't in me fighting the fight, my power is in trusting God.
Ex. 14:13-14 (MSG) "Moses spoke to the people: 'Don't be afraid. Stand firm and watch God do his work of salvation for you today. Take a good look at the Egyptians today for you're never going to see them again. God will fight the battle for you.  And you? You keep your mouths shut!'"
All our battles were fought and won over two thousand years ago on Calvary. My battle cry is my shout of praise and joy as I enter into resting in Him. He has me and my circumstances in his hand. I know in whom I belong and it makes me that more dangerous to the enemies in my life. Because I tend to not step into the fray anymore with my own agenda. I stand up with God's plan declaring: "Papa God not my will; but your will be done."
I know that I know that God has me and I have learned that he is a tender Savior that loves me and knows how to pursue me in my life and in my battles. I am grateful.
So no matter what tomorrow holds, I know that he will be there too, in celebration for the victory or to wipes my tears in sorrow.  And, through it all, my life will be a message to the goodness and faithfulness of a loving savior.
Battle weary and worn out isn't a place of defeat, but a celestial moment where the divine inhabits humanity and miracles begin to manifest.
By Selena Day
Selena Day is a regular writer for SGNScoops Magazine. She and her husband, Chuck Day, are tireless ministers of God. Chuck is a Christian Country artist.
Selena Day is a motivational speaker and is available to speak at your conference or event.  You may contact her at selenaday@me.com http://www.queenliving.org  http://facebook.com/queenismsbyselenaday. Photographs courtesy of Selena Day.
For more Gospel Music news read the latest issue of the SGNScoops Magazine HERE.
Download the latest SGNScoops Magazine PDF Here
Find SGNScoops Magazine On Facebook Here
Listen To Today's Gospel Music Here
Tags:
Christ
,
Christian Country Music
,
Christian living
,
Chuck Day
,
God
,
Jesus
,
Selena Day
Posted in
artists
,
sgn scoops magazine
|
Comments Off

on Selena Day: Are you battle weary and worn out