Written by Staff on July 26, 2020 – 6:54 am -
Genesis 1:26-27K
Then God said, "Let us make man in our image, in our likeness, and let them rule over the fish of the sea and the birds of the air, over the livestock, over all the earth, and over all the creatures that move along the ground." So God created man in his own image, in the image of God he created him, male and female he created them.
Genesis 1:31
God saw all that he had made, and it was very good. And there was evening, and there was morning – the sixth day.
The Moody Bible Commentary (2014, the Moody Bible Institute of Chicago), states the following: "Since God could have created man in any other way He chose, such as by simply calling a man into being (as he did for everything else), the question naturally arises, "Why did he create humanity in this way?" and the answer is, "To demonstrate his special care (love) for man and his desire to relate to him in an intimate way."
Mark 12:13-17
Later they sent some of the Pharisees and Herodians to Jesus to catch hm in his words. They came to him and said, "Teacher, we know you are a man of integrity. You aren't swayed by men, because you pay no attention to who they are; but you teach the way of God in accordance to the truth. Is it right to pay taxes to Caesar or not? Should we pay or shouldn't we?" But Jesus knew their hypocrisy. "Why are you trying to trap me?" he asked. "Bring me a denarius and let me look at it." They brought the coin, and he asked them, "Who's portrait is this? And who's inscription?" "Caesars.," they replied. Then Jesus sad to them, "Give to Caesar what is Caesar's and to God what is God's." They were amazed at him.
John 3:15-21
Just as Moses lifted up the snake in the desert, so the son of man must be lifted up, that everyone who believes in him may have eternal life. For God so loved the world that he gave his one and only Son, that whoever believes in him shall not perish but have eternal life. For God did not send his Son into the world, but to save the world through him. Whoever believes in him is not condemned, but whoever does not believe because he has not believed in the name of God's one and only son. This is the verdict: Light has come into the world, but men loved darkness instead of Light because their deeds were evil. Everyone who does evil hates the light for fear that his deeds will be exposed. But whoever lives by the truth comes into the light, so that it may be seen plainly that what he has done has been done through God."
Please take note of how many times the words 'everyone' and 'whoever' were mentioned. Six times, these words scream that Jesus freely climbed that hill, carrying his own cross for each and every person that has taken a breath. The Bible does not teach that Jesus had a pre-arrangement with God specifying his blood was only for a particular group, race, sexual-orientation, gender, etc. The blood of Jesus covers all sin, washes white as snow, and transforms us to our original creation, from glory to glory.
Luke 10:27
He answered, "Love the Lord God with all you heart and with all your soul and with all your strength and with all your mind; and, Love your neighbor as yourself."
What does it mean to be a Christian? It's very simple. It means to be Christ-like. This is something I have to work on daily. Do I fail? Many times. Do I need his grace and mercy each moment of each day? Without a doubt. Because I fail him, does that mean I don't belong to him? No way, Hosea… I am WHOSOEVER. You are WHOSOEVER. When I write and read this, it brings tears to my eyes. My sin did not knock me out of this category. Your sin does not prevent you from claiming that marvelous gift so freely given to us so many years ago at Golgotha.
You and I are created in God's image and we must render unto God what is his. We must give our lives to Jesus, grow in him daily, and strive to be as Christ-like as possible. The one thing we must all accept and know in our hearts is that God don't make no junk!!!
Much Love
Amy Duncan
Amy Duncan was raised in a conservative Christian home, being one of two children of Reverend Grant and Shelia Duncan. She and her sister were on the stage singing as soon as they were old enough to hold a microphone. This legacy continues to be passed on through Amy to her three sons.
A former member of the 'Riders, Amy continues to sing and has also taken on several speaking engagements. She continues her ministry through writing articles, speaking at revivals, conferences, and one-on-one counseling.  She has recently signed with Green Family Ministry Promotions and will be sharing the love of Christ wherever the doors may open.
Amy has also signed with Holland Management Productions (HMP) as a model. Understanding that beauty is not standard, it is Amy's desire to express to women that we are all created in the image of God and are beautiful in his sight.
More on Amy Duncan HERE.
Did you know that you can receive the printed, full-color version of SGNScoops Magazine by subscription? Find out more 
HERE
.
Find SGNScoops Magazine On Facebook 
HERE.
You can download the latest edition of SGNScoops Magazine 
HERE.
Read the latest edition of SGNScoops Magazine online 
HERE
.
Listen To Today's Gospel Music 
HERE
Tags:
Amy Duncan
,
Christ-like
,
Christian
,
Creation
,
cross
,
God
,
Jesus
Posted in
Christian interest
,
special feature
|
Comments Off

on Amy Duncan: God Don't Make No Junk
Written by Staff on July 27, 2019 – 5:26 am -
Lee Black of Legacy Five has just mourned the loss of his father. Now he is also grieving the loss of his mother.
Lee posted this last night on his Facebook page:
Grieving in a social media world is weird; and I always find it a little awkward when people post the fresh, raw stuff. And, yet, here I go… mainly because I want to honor two great people. I lost my father less than a month ago. And last night my mother also completed her earthly journey. Both of them… gone within a month of each other. I am at once heartbroken and grateful that her battle with this horrible disease of dementia is over. It was clear several days ago that Mama's time here was coming to close, but I made the decision to keep my obligations this weekend with the thought, "This is what she and daddy would've wanted." I'm grateful to the L5 guys for support as the tears have spilled over several times.
Today I have felt the tether of this world a little looser. And I have read the beautiful words of Ecclesiastes 12 several times: "Remember your creator in the days of your youth, before the days of trouble come… remember Him before the silver cord is severed, and the golden bowl is broken, before the pitcher is shattered at the spring, and the wheel is broken at the well, and the dust returns to the ground it came from, and the spirit returns to God who gave it." I'm grateful they did remember their Creator. And then they remembered Him to five kids who remembered Him to their kids who are now remembering Him to their kids! What a legacy! I'm proud to have been Nell and Pete's boy. I love you both and miss you terribly.
Please pray for Lee Black and his family as they grieve.
Tags:
Christian
,
Gospel
,
Grief
,
Lee Black
,
legacy five
Posted in
announcements
,
artists
|
Comments Off

on Pray for Lee Black of Legacy Five
Written by Staff on May 11, 2019 – 5:45 pm -
Jantina de Haan brings us another Beyond the Song look at a tune by Day Three, entitled, "I Fail, But I'm Not A Failure," written by Rodney Griffin and Joseph Habadank. This song can be found on their recording, "Just Sing."
Please talk to us about "I Fail, But I'm Not a Failure." Why did you include this in your latest recording?
This is one of our most requested songs. We chose this because we could each identify with the lyrics. I think we have all come to a place in life where we feel like we've failed the Lord. This song is a constant reminder that God is always near, and He still saves, He still picks us up when we are down. He still forgives and most importantly, He forgets. No matter what you're going through today, you're not a failure in God's eyes.
Day Three is from Mobile, Alabama, and is made up of Scott Washam, Amy Dunnam, and Bo Sullivan. They have been singing since 2014 and have made a mark in gospel music for their tight harmony and warm presentation.
We hope you enjoy this song as performed by Day Three. Producer Jonathan Goodwin, Redemption World Records.
Released on June 4, 2017.
Download the latest edition of SGNScoops Magazine 
HERE
Tags:
Christian
,
Day Three
,
gospel music
,
I'm Not A Failure
,
Jesus Christ
,
Joseph Habedank
,
Rodney Griffin
,
Southern Gospel Music
Posted in
artists
,
Beyond the Song
|
Comments Off

on Beyond the Song: Day Three sing "I Fail, But I'm Not A Failure"
Written by Staff on January 22, 2019 – 2:34 pm -
Amy Oxenrider presents Sweet Water: Do you know Him or just know about Him?
Ninevah, a city in the ancient Assyrian Empire, was located in Iraq on the east bank of the Tigris River. The capital of this dominant empire, this city was one of the most prominent of its time. It is estimated that the population ranged between 100,000 to 120,000, not including those roaming in and out on a daily basis for trade/business. The Bible teaches that this city was guilty of bloodshed, full of lies, filled with plunder, and hoarded her spoil.
The infamous city was not always full of sin. Jonah, a profit of God, preached judgment would come upon them unless their hearts repented and they turned from their wicked ways. We find that the city heeded the words of Jonah and repented. However, sometime between the prophet Jonah and Nahum, the people of the city forgot about the God of Jonah and returned to such a sinful place it was compared to Sodom and Gomorrah, and its wickedness was brought before God. They no longer knew him, only knew about him.
Now let's go back in time approximately sixty-two years. We find a group of three men by the names of Shadrach, Meshach, and Abednego, which are probably recognizable names to many. King Nebuchadnezzar had taken the people of Jerusalem to the heart of Babylon and forced them to deny the living God for a god made by the hands of men.
The Bible says Nebuchadnezzar had a statue of gold created ninety feet high and nine feet wide. He then gathered all of his officials and instructed them to spread the word that all will gather and fall to their knees to worship when they hear the music played. If any refused the King's command, he or she would be thrown into the blazing furnace.
The fiery furnace was most probably built on the side of a hill with an opening in the top and two on each side closer to the base. These side openings allowed one to see the inside of the furnace without getting too close to be harmed. However, on this particular day, the King had the fire heated seven times hotter than normal for the purpose of punishing rebellion.
When the music sounded, all the people that were assembled bowed down and worshipped as commanded, all but three. One must keep in mind that the people of Israel were those that had heard about the great exile from Egypt and the many battles and miracles God had provided for his chosen people. Even after God had told them on multiple occasions to be strong and courageous, they abandoned their commitment to God in the face of adversity.
The three Hebrew men took a stand for their God. They knew the God of the universe and were not ashamed to show their commitment. This infuriated the king. In a fit of rage, he demanded the furnace be heated seven times hotter than normal.
Nebuchadnezzar had Shadrach, Meshach, and Abednego thrown into the blaze. When he looked into the furnace, he saw four men as opposed to the three that he ordered to die. He asked those sitting near, "Didn't we throw three men into the fire? Why do I see four, and the forth resembles the son of a God?" For those familiar with this Biblical truth, we know that Shadrach, Meshach, and Abednego walked out of the fiery furnace without any harm and they didn't even have a scent of smoke on their clothing.
The difference between Nahum, Jonah, and the three Hebrew boys, when compared to the people of Nineveh and Nebuchadnezzar, is they knew God instead of only knowing about him. Can you imagine what Shadrach, Meshach, and Abednego thought of the rest of the Israelites when they all immediately bowed when the music sounded? These three young men were wise and respected and were appointed as officials in the Babylonian Empire. They were not only respected by their own nation, but by many of the enemy nation that took them into captivity. These men were not only wise in the eyes of humans but apparently knew that true wisdom comes from the fear of God.
As they saw all of the Israelites bow, I wonder if they were looking around in amazement and disgust at their countrymen's betrayal of the God of their fathers. It appears so many of them had transitioned from a state of knowing him to a state of knowledge about him.
The personal relationship Shadrach, Meshach, and Abednego had with their Heavenly Father was so true and pure they took a stand. They told the king, "King Nebuchadnezzar, we do not need to defend ourselves before you in this matter. If we are thrown into the blazing furnace, the God we served is able to deliver us from it, and he will deliver us from Your Majesty's hand. But even if he does not, we want you to know we will not serve your gods or worship the image of gold you have set up."
Although it seems they would be crushed by the governmental authorities, the one who holds all power and authority in Heaven and on earth was near and ready to save his faithful servants, the ones who know him and place all trust and confidence in his sovereignty.
How many of us have heard of Jesus Christ, know the miracles he performed, and know that he was raised from the dead? How many have heard that he has healed and saved people from sickness and tragedy?
How many KNOW Jesus and walk with him daily? How many depend on him for all things in their lives. How many pray to him daily and read his word to gain wisdom and fuel for our everyday walk? How many are not ashamed of the Gospel of Jesus Christ?
So, the question to ask yourself is do you know about him, or do you personally KNOW him?
By Amy Oxenrider
Tags:
Amy Oxenrider
,
Bible
,
Christian
,
Christian life
,
God
,
Jesus
Posted in
Christian interest
,
sgn scoops magazine
|
Comments Off

on Sweet Water: Do you know Him or just know about Him?
Written by Staff on January 19, 2019 – 7:22 pm -
A Reality Check on being Steadfast
I received an email letter yesterday and it was unlike anything I had received before. I didn't know the sender personally, I only knew them through my association with Southern Gospel. However, that letter made all the difference in my day. It was a positive reality  heck that I needed.
Why did it make a difference? Because it showed me that I was doing things I didn't realize I was doing, and others had noticed. In a good way! The words of gratefulness and encouragement were more than just something you would send to a business associate. The writer had let God use their pen to show me that I was developing characteristics that God wants me to have in my life.
Steadfast? Me?
In my Bible reading yesterday, Psalm 57:7, the writer said that his heart was steadfast. That made me stop and think. I know what's going on in my heart and my head most of the time (though maybe not always) and I didn't think the word steadfast really applied to me.
However when I got the email, I realized that the writer was saying the same thing that the psalmist was saying. Sometimes you have to hear it from someone else to realize how others see you, and how you need to see yourself.
How do you see yourself? Do you see all the good things? Or do you see only the negative things? If you are like me, the negative stuff is a lot bigger and more noticeable than the positive.
Take some time to read the word of God and to find out what God is telling you through His word. And if you can't see yourself as He sees you, be humble enough to accept the good things that others say about you.
So how do you learn to be steadfast?
You just are steadfast… or you aren't.
Decide today that you are going to develop habits that will make you more like Christ.
Read God's word, pray, talk to your friends about your faith, and listen to what they say about theirs. Learn from each other and learn from your pastor. Listen to music that uplifts Jesus.
Most of all, take time to be in the presence of the Lord. He has placed some amazing gifts, talents, and characteristics within you. You just need to see them and develop them.
Keep aiming to strengthen your faith. If you listen to the Word and listen to the Lord, you will hear Him saying to you exactly what the human writer said to me: "You ROCK!"
By Lorraine Walker. First published by SGMRadio in 2016.
Read the latest issue of the SGNScoops Magazine HERE.
Download SGNScoops Magazine PDF 
Here
Find SGNScoops Magazine On Facebook 
Here
Listen To Today's Gospel Music 
Here
Tags:
Christian
,
God
,
Jesus
,
Lorraine Walker
,
SGNScoops Magazine
,
Steadfast
Posted in
Christian interest
,
sgn scoops magazine
|
Comments Off

on Weekend Word: Being Steadfast
Written by Staff on October 16, 2016 – 10:48 am -
---
I do not know where to begin with what has happened in our country over the past month. A heartbreaking time for our nation. The race baiting, hate and division is at an all time high in America. I cannot help but think that we need God more than ever in America and our world today. How can we be the change our country needs?
I believe that the love of God is what is needed to bring peace to this land, but we must truly and fervently pray for the continuing of revival in our nation. I pray for a humbling and repentant spirit in my own life but also in the lives of those who live in our great nation. So many want to put the blame of violence and so forth on guns, video games, and so on, but we only put a bandaid on needle prick of our nation's problem when we have a cancer of the heart. We must deal with the heart issue of our nation.
In these moments when our leadership will not lead and our election cycle seems to be in a state of disaster, we can be encouraged that God's people are still working and praying on our behalf. I spent the evening a few nights back at the Chaplains Alliance for Religious Freedom special ceremony for those who have championed the right of chaplains to share their faith.
On this specific night, one special senator was being honored for his endurance in the fight for what is rig
ht. I listened to senators, congressmen, a general and chaplains speak of what this man had done for the cause of Christ during his time in the senate. He brought bible studies, prayer meetings and real leadership that was truly evident by the end of the evening.
I was so encouraged by that one evening and I just had to share it with you all. God truly has His people in our government and they are fighting for what is right. How could we ever not pray for them and encourage them? Let us not forget to pray continually for those who serve us and our Lord.
I am starting a new bible study in the coming weeks for staffers on the Hill and I am so thrilled for this endeavor. DC is full of young people and I aim to reach them with the Gospel. God brings so many young people into my life on the Hill and I am grateful for their friendships. I am praying for a fruitful return to this endeavor, planting seeds and letting the Holy Spirit water them.
Hope to the Hill is now in our own office right behind the Supreme Court. I share a space with my colleagues at Faith and Action and I love ministering with these folks. Rev. Rob Schenck, and Peggy have been truly incredible friends and partners in ministry over the last five years. I am so thankful to be a part of God's work with them on a daily basis.
There are so many ministries like Faith and Action, Hope to the Hill and The Center for Christian Statesmanship who need the help of the church to continue in ministry on the Hill. I ask that you would pray for us every day that God would supply our needs through His people.
As one of my close friends former Congressman Paul Broun of GA always says, "God owns the cattle on a thousand hills. We just need Him to round some cattle up!" If you would like to know how you can help us, you can visit our hopetothehill.com website for more information.
By Nathan Kistler
---
First published by SGNScoops magazine in August 2016.
For more articles by Nathan Kistler, be sure to read the latest issue of SGNScoops magazine on the main page of SGNScoops.com
Tags:
Christian
,
elections
,
heart issue
,
Hope To The Hill
,
Nathan Kistler
,
politics
Posted in
announcements
,
artists
|
Comments Off

on Nathan Kistler – Hope To The Hill: Dealing With The Heart Issue
Written by scoopsnews on August 26, 2016 – 6:12 am -
Last week, Michael Lee met SGNScoops VP of Sales and marketing ,Vonda Easley,  at Christian Country Expo in Pigeon Forge, Tennessee.
Vonda shared with Michael about a young girl, just called into the ministry, who was struggling with having tattoos.  After the conversation, God began to give Michael a song. Here's a video of Michael singing it last night just after he and a friend had finished the lyrics and melody.
Don't you just love it when God does something like this? Michael was represented by Red Hen Records at CCX 2016.
Stay tuned! You will be hearing this one on the radio soon….
Find out more about Michael Lee here.
Tags:
Christian
,
Jesus
,
Michael Lee
,
Red Hen Nashville
,
Red Hen Records
,
tattoos
,
Tattoos and the Truth
Posted in
announcements
,
video
|
Comments Off

on Tattoos and the Truth- Michael Lee
Written by SGN Scoops Staff on August 16, 2015 – 12:25 pm -
From Leslie Perkins
Amanda and her 6 week old baby boy were viciously abused by the babies father last week. The baby has 3 broken ribs and a broken arm… At 6 WEEKS of age.
Amanda has 1 year left of college before she can get a full time job. If she has to get a job now she will not complete college. Amanda left him and is struggling to raise their son on her own. She needs assistance in order to stay in college to provide a better future for her son.
We need to provide Amanda and her sweet baby with diapers, wipes, formula, and other necessities to get her through the next 12 months. Your donation will allow us to help her and keep her baby safe from further harm.
Please pray for Amanda and her baby when you think of them. Pray for their protection and God's grace in their lives. Pray that she will be able to finish school and start a new life with her son.
Thank you so much for your prayers and donations!
Tags:
Christian
,
Faith
,
We Need Your Help
Posted in
announcements
|
Comments Off

on We Need Your Help With This Young Parent In Need
Written by Staff on December 24, 2014 – 9:11 am -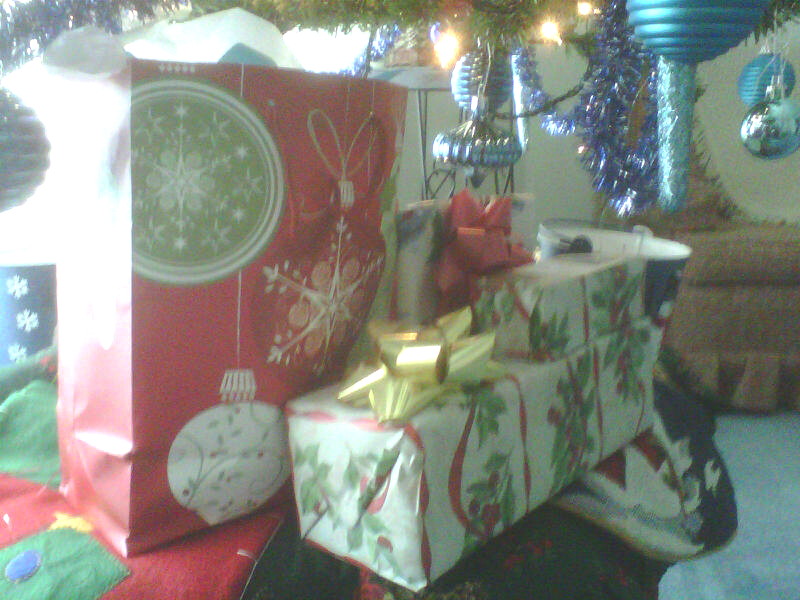 By Scott Rhoades
It was a cold, January night in the valley of coal. A fresh coating of snow covered the hills and glistened brightly in the light of the full moon, as tiny plumes of smoke wafted skyward from the chimneys in the valley below. For a moment, time stood still, as if the entire universe wanted me to know I was a part of something larger. The silence would have been deafening had it not been for the crunching and squeaking coming from beneath my partner's boots. "Nice night, but it's cold, and we have work to do," he said, as he grasped my shoulder. I nodded, turned, and opened the door of the ambulance to retrieve a rescue bag and a bottle of oxygen.
Now there were numerous ways one could contribute to the needs of our small community. We had our share of non-profit organizations, religious charities, ethnic and social clubs, and the volunteer fire department or ambulance service. My father was a volunteer firefighter, but since my idea of adventure did not include imitating a roasted hot dog, I opted to invest my efforts as part of the local emergency medical squad.
Three o'clock A.M. calls weren't uncommon, especially during the extremes of weather, and so here we were again. My partner and I made our way up the unshoveled walk and onto the front porch of a tiny home; an old company row house left over from the big mining era that swept through the valley decades earlier. We knocked at the door and let ourselves in, because everyone made themselves at home with Miss Annie Krinksy.
Annie Krinsky was an elderly lady, a retired elementary school teacher who never married and she was without a family. Her parents, John and Beulah, had immigrated to the United States in the 1920s and came to our town in search of what everyone else had come for – work! Her father was a coal miner, and her two brothers, John and Jack, soon joined him in the mines after completing the eighth grade. While they labored to survive the Great Depression, they soon succumbed to the dangers of the earth below. Annie quit school and took a job at the local company store in order to keep the house where she and her mother would live out their days. After a long day at work, Annie would visit Sister Maria Theresa Coppelo, a local teacher who would tutor her for the purposes of obtaining a teaching certificate. Annie soon became a teacher.
Annie met us at the door and offered us the usual coffee and cookies. She was a frail woman, bent at the shoulders and joints. I looked at her hands in amazement and wondered how she could care for herself. The years of hard labor and coping had left a mark and while 3:00 A.M. calls weren't uncommon, 3:00 A.M. calls to Annie Krinsky's house usually meant one thing – she was lonely.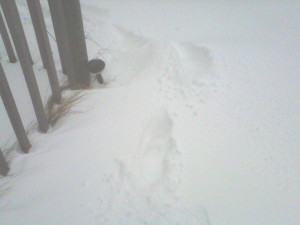 This wasn't my first visit to Annie's house. In fact, everyone on the rescue squad knew her by name and she knew them. Responding to an emergency call at Annie Krinsky's was like visiting an old friend. She never had a real complaint. We would simply check her vital signs, call the doctor at the emergency room with report to get signed off, and then radio the dispatch of our availability while we stayed a few moments to chat. Her house was amazing considering her condition; it was spotless and smelled of Pine-sol and Lemon Pledge. But there was one thing I will never forget about Annie's home – someone had given her an artificial Christmas tree, and she never put it away. In fact, she would turn on the lights at any given time (even in July), and you could always see unopened packages underneath the tree.
I remember the last call to Annie Krinsky's house. A neighbor had reported that she would not answer the door and called for help. Albert, the town police chief arrived and led us inside where we found her in her favorite rocking chair facing the Christmas tree. She was covered with a puffy, homemade quilt, but it could not keep her from the chilling arms that enveloped her body. Annie Krinsky had died.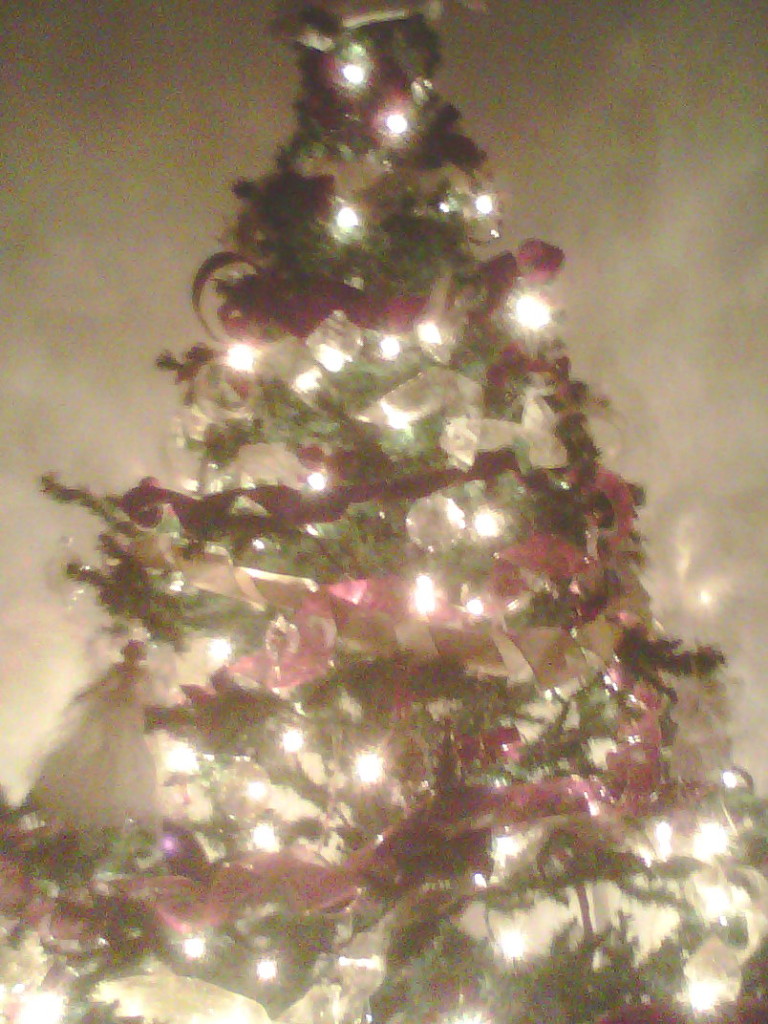 It's Christmas Eve, and as I look at our tree and the wrapped gifts underneath, I am reminded of Annie and her oddities. I'm not sure what happened to her home, her possessions, or to her tree. I am curious as to what and for whom those unopened packages were intended. I never asked, but I am saddened to think she had gifts to share that will never be known.
Perhaps you and I have unopened gifts under our Tree of Life; talents, abilities, and spiritual fruits all waiting to be consumed by a world in need. Perhaps we hold back because of fear, guilt, unforgiveness, or other circumstances that make the joy of giving seem like an impossible feat. During this Christmas, I hope you will resolve to empty your tree of unopened packages as I will. The world is waiting for us!
*My life and experiences are real, but I have used artistic license in the telling of this story. Names, persons, and situations have been changed or combined with other personalities or events to offer you some perspectives of my life and community while protecting the identities of those involved.
About The Author
               Scott Rhoades is an Inspirational Writer, Speaker & Storyteller. For more information on Scott, please visit www.scottrhoades.net
Tags:
Christian
,
christmas
,
Christmas gifts
,
Jesus
,
Scott Rhoades
Posted in
Christian interest
,
sgn scoops magazine
,
special feature
|
Comments Off

on Unopened Gifts
Written by Staff on November 7, 2014 – 12:00 pm -
I love free swag, whether it's a stuffed owl from the local phone company or a squishy stress ball shaped like an apple from a life insurance agent. I especially love receiving music from artists that I've interviewed – and yes that is a not-so-subtle hint. I know these gifts are given for business reasons, either for what has been done or what might be done. I'm okay with that because it's all up front. The strings attached are easy to see.
Have you ever been offered a gift with expectations attached that make you hesitate? Instead of saying, "Thanks!" you put your hands back in your pockets and walk away. Maybe the hidden agenda was something you just didn't want in your life. Perhaps you thought the gift was too good to be true, even with the strings attached. Or perhaps the acceptance of the gift would cause a ripple effect that you didn't know how to deal with.
When Jesus was on earth, He once asked a blind man if he wanted to be healed. At first glance we might wonder why He would ask such a thing. Of course Bartimaeus would want to be able to see! Who wouldn't?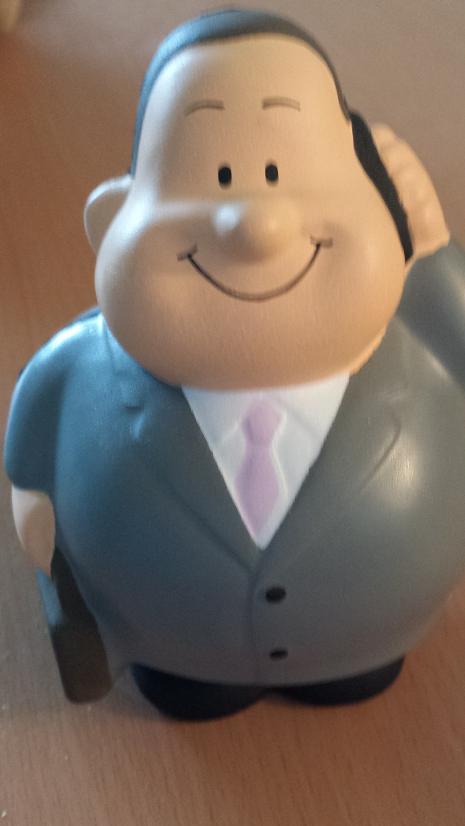 A closer look at the culture of the day makes this question more understandable. In those days, a man had to have the approval of the Roman government to be able to beg for money. Upon receiving this approval, he wore a special garment showing he could receive alms. In our terms, it was his disability card to receive social assistance. The cloak was his guarantee of an income, no matter how meagre.
If Bartimaeus accepted Jesus' offer of health, he would immediately lose his source of income. How much was it worth to him to give up guaranteed funds for a completely new life? For Bartimaeus, it was worth everything. He rose up, threw off his cloak, and asked Jesus to heal him.
Today Jesus offers us peace, joy and hope. But sometimes we only see what we might have to give up to accept those gifts. Maybe we have to give up habits that we enjoy or even a dream that we have cherished. Unlike Bartimaeus, we long for the comfort of the beggars' cloak, the familiar everyday drudgery, rather than the amazing potential of a closer walk with the Almighty Unseen.
God's gifts to us, unlike the free swag of the telephone company, are not meant to get something from us in return. He doesn't demand repayment or expect our 'business'. However in receiving these gifts we begin to understand the responsibility that is ours and we make the decision whether to invest these gifts in things eternal, or to squander them.
We see around us instances of great gifts given to people who are not able to utilize them effectively. People win millions of dollars in the lottery only to squander it all and end up owing more than they did initially. A generous parent gives a sports car to a teen who has not had the experience to drive it well, and the gift results in a great loss.
The difference here is in the Giver. God knows our hearts and He knows what is the very best gift He can give to you. Today He offers first and foremost a relationship with Him through His Son. Jesus gave His life, the most precious gift of all, that we could receive His life in us. It's supernatural and unexplainable, yet He offers this gift because He loves each one of us.
As with most gifts, it is up to me and to you to accept it. We may be more concerned with our everyday lives and prefer the beggars' cloak to the 'crown of life' He offers. We may look for the strings attached and decide that the price we pay by letting go of the past is too much. So many people don't understand this incredible offer and say "Thanks, but no thanks".
This Thanksgiving, my prayer for you is that you say "Thanks" to Jesus for His incredible gift. The only string attached is abundant life here, and eternal life to come. The ultimate in free swag and so much better than a stuffed owl.
Reality Check by Lorraine Walker. First Published November 2011 by SGM Radio website.
For current features and devotionals, log on to http://www.sgmradio.com/
Tags:
Christian
,
Jesus
,
Lorraine Walker
,
Reality Check
,
sgm radio
,
thanksgiving
Posted in
SGM Radio
|
Comments Off

on Thanks But No Thanks – Thoughts on Thanksgiving