Written by Staff on December 24, 2018 – 11:09 am -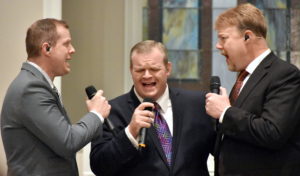 Gold City was in concert on Nov. 11 at Three Springs Baptist Church in Bowling Green, Kentucky.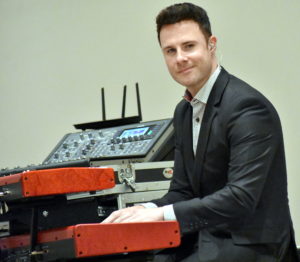 More about Gold City
(From About page on Gold City Quartet website)…Gold City is among those elite groups who continues to reach new audiences and consistently amass new fans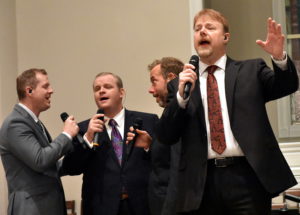 who fall in love with their distinct sound as soon as they hear it. Now into their 34th year…Daniel Riley, baritone, has assumed the management role and leads the group onward into the future. He provides a smooth baritone vocal that blends perfectly with the other voices in the group but also has the versatility to step out for a solo with power and soul. Chris West is singing bass and lead vocalist Scott Brand follows a long list of dynamic lead vocalists and takes a back seat to no one…Tenor (Thomas Nalley) puts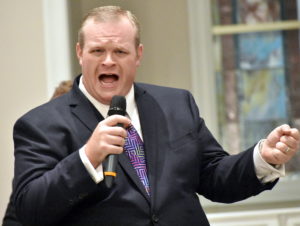 the top on the sound with his high clear tenor voice…Dillan West is the Sound Engineer…read more on Facebook here.
Craig Harris is a regular contributor to SGNScoops Magazine.
Read the latest issue of the SGNScoops Magazine HERE.
Download SGNScoops Magazine PDF 
Here
Find SGNScoops Magazine On Facebook 
Here
Listen To Today's Gospel Music 
Here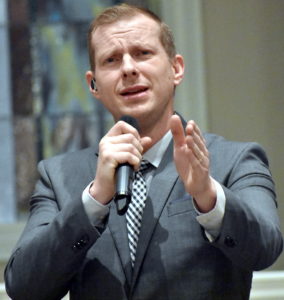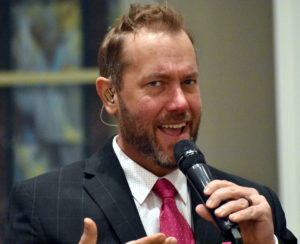 Tags:
Chris West
,
Christian Music
,
Craig Harris
,
Daniel Riley
,
Dillan West
,
gold city
,
gospel music
,
Scott Brand
,
SGNScoops Magazine
,
Thomas Nalley
Posted in
artists
,
sgn scoops magazine
|
Comments Off

on Through the Lens of Craig Harris – Gold City at Bowling Green, Kentucky.
Written by Staff on September 16, 2018 – 3:22 pm -
The Collingsworth Family performed at Welch College's Celorio Hall, which is located in Gallatin, Tenn., on July 12. Craig Harris was on hand to capture images of the event.

More on the Collingsworth Family:
StowTown Records artist The Collingsworth Family was elated to earn their first GRAMMY® nomination for the upcoming  60th Annual GRAMMY Awards®. Their project, The Best of The Collingsworth Family – Volume 1, is nominated for Best Roots Gospel Album.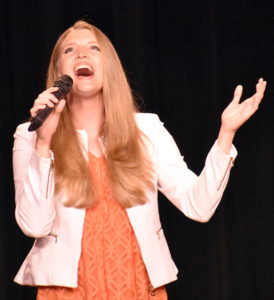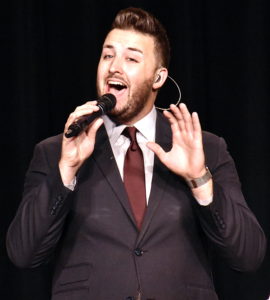 The Best of The Collingsworth Family – Volume 1 and Volume 2 are available at all digital and retail outlets.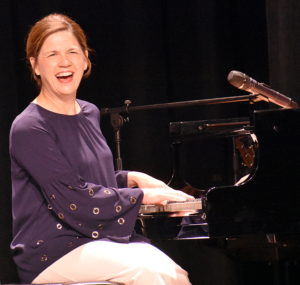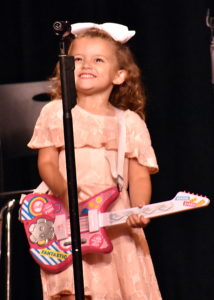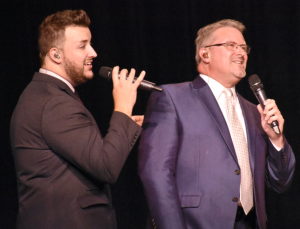 Also available at Christian music retail stores is their most recent release, That Day Is Coming, which is a live DVD recording that showcases the amazin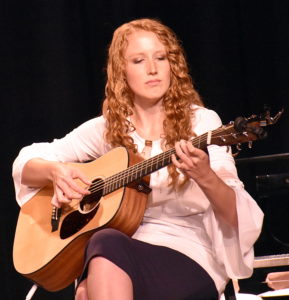 g talent and passion of The Collingsworth Family. All of these are distributed by Sony/Provident Distribution.
Read the full SGNScoops August  Magazine Here.
Download the PDF of SGNScoops Magazine HERE
Find SGNScoops On Facebook HERE
Listen To Today's Gospel Music Online HERE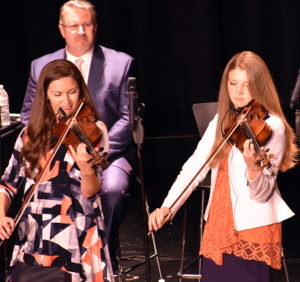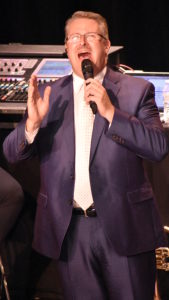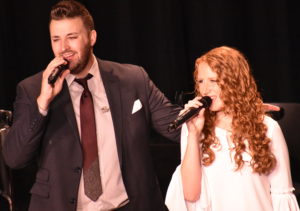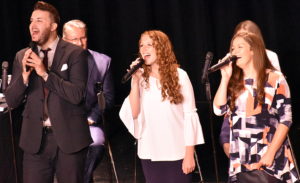 Tags:
collingsworth family
,
Craig Harris
,
Grammy award
,
Phil Collingsworth
,
StowTown Records
Posted in
announcements
,
artists
|
Comments Off

on Craig Harris catches the Collingsworth Family in concert
Written by Staff on March 1, 2018 – 12:22 pm -
Sure, it's a new year, and with a new year comes endless possibilities. Here's a few things that you may want to keep an eye on [in Gospel music] as we journey through 2018 …
The Hoppers have faced a series of challenges over the last couple of years, but it took many by surprise when Dean Hopper had two strokes in December of 2016. Then, when it appeared that he had recovered and was almost back to normal, Hopper suffered three more strokes in August. Hopefully, those medical hurdles are over, and the Hoppers can continue to produce great music, such as "Jesus the One," "Song of Moses," "If We Ever Gotta Look" and the title track off of their "Life Is Good" project … though one of the hidden gems from the project is the yet-to-be-released track No. 4, "Walk Two."
I'm looking forward to seeing what lies ahead for the LeFevre Quartet now that those fellas have joined the Daywind Music family. Already possessing a commercial sound, it will be interesting to see if being a part one of the elite record companies in the Southern gospel industry leads to even greater success at radio and in other avenues as well.
Cana's Voice burst on to the scene two years ago, featuring three dynamic vocalists in Doug Anderson (formerly of Ernie Haase and Signature Sound), TaRanda Beene (the Greenes) and Jody McBrayer (Avalon). Their debut project – "This Changes Everything" – contains hit songs "Heavenly Father" and "Jesus Never Fails." My only complaint … I didn't see Cana's Voice in concert in 2017, due in part to a limited touring schedule as a result of all three group members having their own solo ministries. However, the group has started off 2018 along with David Phelps on the Big Voice Tour. What am I hoping for in 2018 … for my ears and their voices to spend more quality time together in live concert settings.
Group changes are never easy. However, as we all know, they're inevitable. What a soulful asset that Ricky Braddy brought to the sound of Karen Peck and New River. I look forward to hearing the next male vocalist who comes on board with the uber-popular, award-winning trio, and I also look forward to seeing if the group can come close to producing a project that I dig as much as the Wayne Haun-produced "Hope For All Nations" ("Victory is Mine" and "I Know I'll Be There" are simply top-notch).
There's so many "good guys" in the Southern gospel industry, including Brian Lester, Susan Whisnant and Karen Peck Gooch to name just a few. Count Gary Casto among that contingent. Tribute Quartet's manager and lead singer seems to be one of the hardest-working individuals in Southern gospel music as he's involved in many different facets of the industry. With hard work comes reward, such as the group's 2017 Dove Award nominations for Album of the Year ("Here for You," produced by Haun) and Southern Gospel Recorded Song of the Year ("Never Forsaken"). What type of blessings does 2018 hold in store for a group that has risen to a point of being considered one of the top male quartet's in Southern gospel music? I can't wait to find out.
Speaking of personnel changes, I was listening to a Southern gospel radio station earlier in 2017 and heard a ballad that featured a voice that I was certain I recognized. It had to be Chris Jenkins. Well, it was. The Anchormen's "I Heard About a Man" had recently been released to radio and has since been spun many more times on the airwaves. Well, Jenkins recently returned to the Kingsmen. His strong, consistent tenor vocals are an asset to any group. It's sure to be a nice reunion for a group that has experienced significant success at radio with "Here I Stand Amazed" and "They Don't Know." Lot of fans will be looking forward to hearing Jenkins reunited with the rest of the Kingsmen.
Joseph Habedank has the ball rolling. After winning a Dove Award for Best Southern Gospel Album ("Resurrection," also produced by Haun) in October, Habedank has now been nominated for a GRAMMY Award for Best Gospel Roots Album. He's performed with Country Music icon Reba McEntire at the Dove Awards and is one of the few soloists selected to appear on the main stage at the National Quartet Convention. "Here He Comes" and "Just When You Thought" have been well-received releases from "Resurrection," following hit songs such as "Welcome Home," "Never No Never" and "Beauty of the Blood" off of his "Welcome Home" project. Can Habedank's impressive ascension continue at the same pace in 2018? (Side note … Who knows what Haun – who is up for three GRAMMY Awards – will produce this year).
The Nelons continue to see doors open for their ministry, recently being invited to perform in front of the Supreme Court of the United States at the live nativity and then attending the White House Christmas Party in Washington, D.C. Two months earlier, the group won a 2017 Dove Award for Bluegrass/Country/Roots Recorded Song of the Year ("When Grandpa Sang Amazing Grace"). They've recently released an Americana project, "The Americana Sessions".  I look forward to seeing how another year affects Autumn Nelon Clark, who has recently blossomed vocally and enhanced the Nelons' overall sound.
Can anybody deliver a ballad quite like the Collingsworth Family? They're class personified, and it just seems to be one hit after another … "When He Carries Me Away," "Gotta Get to Jesus," "You're About to Climb," "It Matters to the Master," "At Calvary," "Fear Not Tomorrow" … and a couple of my personal favorites in "Tell the Mountain" and "I Found It All." What's the next big showstopper?
Jason Crabb has a huge fan base. He also has a huge talent, being an elite vocalist and having developed into a great communicator of a lyric. Now, he's deeply delving into songwriting. Given Gerald Crabb's immense success as a writer, does the apple fall far from the tree? We'll get a glimpse over the next few months as some of his efforts will likely be unveiled.
The Guardians are a picture of consistency with Dean Hickman and Neil Uhrig, who were original members when the group formed in 1988. John Darin Rowsey joined the group in 2012, and now, the group has experienced great success in recent years, on the radio charts and on stages that the male trio has been invited to perform upon. I first heard their latest radio hit – "Present in the Presence of the King" – at Jackson Sings the Gospel last July in Jackson, Tenn., and immediately fell in love with it. It's no surprise that it was released to radio and has rapidly climbed up the charts. "Packin' Up," "It Ain't Gonna Worry Me Long," "Somebody Prays," "Shoutin' Sounds" and "Let the Healing Begin" are all popular requests for the Guardians. What's next for those guys? Stay tuned.
Southern gospel music fans adore the Mark Trammell Quartet, Greater Vision and Pat Barker. How then could they not love it when Greater Vision's Gerald Wolfe, Rodney Griffin and Chris Allman teamed up with Trammell and Barker to form the Second Half Quartet. The response they receive is always overwhelming. Surely, there has to be something new – well, possibly a new version of something old – coming from that ensemble soon, right? I won't be the only one looking forward to seeing what it will be.
And there's lots of groups that we're all constantly keeping an eye on. I'll look forward to seeing what Legacy Five, Goodman Revival, the Jim Brady Trio, Gold City, the Booth Brothers, Triumphant, Jeff and Sheri Easter, the Whisnants, Greater Vision, the Mark Trammell Trio and many others have in store this year. They're some of your favorites … and mine too. Here's to lots of great music and many memorable moments over these last 10 months of 2018.
By Craig Harris, writer and copy editor of SGNScoops Magazine
First published by SGNScoops Magazine in February 2018
You Can Download SGNScoops Magazine 
HERE
Find SGNScoops Magazine On Facebook 
HERE
Listen To The Best In Todays Gospel Music 
HERE
Tags:
Cana's Voice
,
Christian Music
,
collingsworth family
,
Craig Harris
,
Goodman Revival
,
gospel music
,
Guardians
,
hoppers
,
Kingsmen
Posted in
announcements
,
christian entertainment
,
Christian interest
|
Comments Off

on What I'm Looking For in 2018 in Gospel Music by Craig Harris
Written by Staff on July 26, 2017 – 1:12 pm -
Phil Collingsworth doesn't fit the stereotype.
He is an example of the apple falling far – very far – away from the tree.
However, there have been no complaints by the rest of his tight-knit family.
"He's very tender-hearted with his kids," Phil's wife Kim says. "He can cry at the drop of a hat. His father was the exact opposite. He was a military dad.
"He was not saved (for most of his life). He got saved five years before he died (in 2006). Grace changed a lot of things in his life."
While taking a significantly different path than his own father, Phil has watched his musical gang swell into a traveling family of nine as they delight Southern Gospel Music fans across the country.
"There's probably nothing that brings me more joy than seeing my kids excel," Phil admits. "Probably the one thing that brings me most fulfillment out of the experience we have is now seeing our four children and our three in-law children take ownership in this. They see themselves as concert artists. Everything is viewed through that lens. That internalization process feels like the fulfillment of me being a father. I was able to transfer my dreams from 30 years ago to my children."
The group's progress has vastly exceeded expectations.
"I didn't envision this," Phil points out. "It was not Kim's idea at all. Kim was brought along by the power of the Lord. She'd much rather be home, keeping house, cooking and cleaning and going to Walmart. She has absolutely no ambition in the concert realm, but she's one of the most talented people out there. She feels strongly about us doing it due to the calling of the Lord.
"I did not envision that it would morph into a full-time entity. I didn't think it would become a company. I never dreamed that all of this would happen, but the Lord has been a phenomenal blessing."
Tags:
collingsworth family
,
Craig Harris
,
Kim Collingsworth
,
Phil Collingsworth
,
SGNScoops Magazine
Posted in
announcements
,
artists
,
christian entertainment
,
Christian interest
,
sgn scoops magazine
|
Comments Off

on Father knows best: the Collingsworth Family
Written by Staff on February 19, 2017 – 6:00 pm -
Amber Nelon Thompson faces a variety of lessons in life and film
Feature by Craig Harris
Amber Nelon Thompson is becoming comfortable in front of the camera. The Nelons' soprano is making her big-screen debut in A Question of Faith, which is slated for a release this fall.

"I play Michelle Danielson," Thompson says. "It's about three different families who go through some very, very trying times. One family is struggling with losing a loved one. Another family is living with a loved one who makes a mistake, and they don't know how to help. Another family is struggling with the possibility of losing a loved one. All three families are kind of woven together in the end."
The faith-based film was the first that she had even auditioned for, and the cast includes C. Thomas Howell (The Outsiders), Renee O'Conner (Xena: Warrior Princess), Kim Fields (Facts of Life), C.T. Stallings (War Room), Richard T. Jones (The Wood) and Christian recording artist Jaci Velasquez.
Tags:
Amber Nelon Thompson
,
Craig Harris
,
faith focus film
,
gospel music
,
Kelly Nelon
,
Question of Faith
,
Say Yes To The Dress
,
the nelons
Posted in
artists
,
sgn scoops magazine
,
special feature
|
Comments Off

on Amber Nelon Thompson: Lights, Camera…Heart
Written by Staff on October 6, 2015 – 10:19 am -

New faces put their stamp on a new project as Canton Junction rolls out Every Hallelujah
Canton Junction is no longer in the infancy stages of its ministry. However, as the group releases its third project, excitement abounds.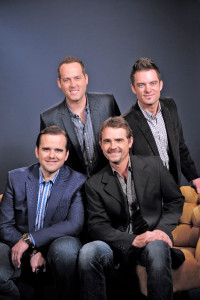 "It's always kind of been – not overwhelming – but you stand in awe of the way that God makes His plans," Matt Hagee, the group's tenor singer, says. "Aaron (Crabb), Michael (Sykes) and I needed to get something done for Sunday (morning service at San Antonio's Cornerstone Church in 2011). We went about that. We were able to start working with Tim Duncan, and he's an incredible talent.
"The group now has a brand-new lineup. It's a group of diverse singers. I'm very excited for folks to hear Canton Junction on our new project. I feel that this is going to be an opportunity to hear a real Canton Junction brand."
Duncan and Hagee are the only current group members who were a part of Canton Junction's earlier projects, a self-titled debut project (which won a Gospel Music Association Dove Award for Southern Gospel Album of the Year) and Live at Cornerstone.
"We're a Gospel quartet, but this project is a little different," Duncan says. "We have a great variety. Garry (Jones, the producer) did a good job of getting material, some great material. He has a list of go-to songwriters, and most of the songs on this project are deep subjects. They get to me. I say, 'geez, I've been there.' Sometimes, you think, 'does God ever hear my prayer?' The lyrics run deep.
"We have a great project. We have a good variety. We have a Southern Gospel project, quartet songs, fun songs and the deep songs that create a moment. I'm so excited about the type songs we're doing. I say this about every project I've sang on, but I think it's the best project I've ever sung on."
Hagee admits that the project – which is slated for an August 7th release – has a different sound than the group's earlier work.
"It's very different," Hagee explains. "The first project was really a great deal of stuff. The content we picked were songs we had enjoyed all of our lives. It's stuff we said, 'oh, it'd be fun to sing this.' You do indeed have a lot of fun. You sing in a fashion that reflects your memories.
"In this new project, we captured a lot of new content. It's from current writers who have written new material. You have to figure out, 'how do I want to communicate this?' Ryan (Seaton) has a huge voice, and yet, it's so capable of singing so many different styles. Casey (Rivers) brings a modern Country and Contemporary sound to it. In one turn, we can be in a Praise-and-Worship vein. Then, the next can be in a Black Gospel style. All of it feels good."
Jones had a heavy hand in the project's variety. Duncan and Jones were part of the Signature Sound Quartet when it formed back in 2002. "It's great," Duncan says of working with Jones. "He's a good arranger and a good producer. That goes without saying. He was with Gold City for 12 or 13 years, and look at all of the great songs they had.
"He's just a good guy. He has a good heart. He's easy to work with in the studio. He gets stuff out of you that you don't think you can do, and he's patient with you."
Rivers and Seaton – who are in their first project as members of Canton Junction – echo Duncan's feelings. They officially joined in the group in late January.
"This record, I really think there's something on here for everyone," Seaton explains. "There are Worship tunes. There's your straightforward Southern Gospel. There's a little bit of Country. There's a little bit of Pop. There's a wide variety of music on this album. For me, that's what makes it fun. That's something I've never been a part of. The album is going to be killer. It has some great tunes.
"Working with Garry, I've never been as comfortable in the studio as I've been with this project and working with him. He is able to create and pull some things from people who probably didn't believe they could do certain things. When his name is on the album, it's going to be good. It was nice to finally get to work with him in the studio."
Rivers adds, "Every Hallelujah has a good mix of songs from different backgrounds. Everybody compliments each other in this group. It's been really cool to see it all unfold. We all have common ground. It's been a God thing for sure. God has opened a really a great door for all of us."
Jones actually had a direct hand in Rivers' door swinging open.
"I received a message via Facebook from Garry Jones," Rivers remembers. "He said he liked what I was doing, and he liked my voice. We had a good phone conversation a week before Christmas. Then, I went to San Antonio. I talked to Garry, and we played in the studio a little bit."
Seaton and Duncan were also a part of Ernie Haase and Signature Sound at the same time, and that connection led to Seaton's arrival.
"Me and Tim have always stayed in contact through the years," Seaton points out. "I always told him since he started with Canton Junction, 'man, if there's ever a position open, let me know.' He saw the opportunity. He knew the group was going to be going through some changes, and he kind of helped me get in to get an audition.
"I filled in for Aaron (Crabb, the group's original lead singer) in November and December. That kind of started the whole process."
The compilation of vocalists brings diverse sounds.
"Casey, first off, is just a great human being," Hagee explains. "He's a husband and a father and very much about his family. He is a humble talent. It's always a delight to find somebody who is talented and not know how talented they are. Casey is that. Casey has achieved success in Country music as a vocalist. Because of his diverse career, he brings all of those elements to add a lot to a quartet that you might not consider.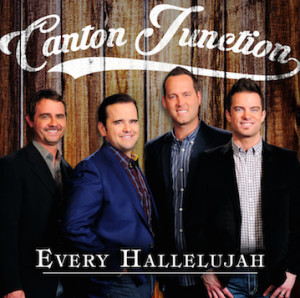 "We're given the opportunity to see what the song requires to be performed at the best level. Because of the diverse range that Ryan has and the style that Casey has, we can sing several different lineups. Ryan can take a lead, and Casey and I can move around on harmonies. Any time you have that kind of diversity, it's nice, and I've always said that bass singers make anything better, especially good bass singers. In my opinion, there's not a platform that has a bass singer on it any better than Tim. He has all the depth, but his tone is really quality. I'm really thrilled with how things have come together. Any time you go through change and a transition, you wonder, 'are we ever going to be able to capture what we had?' It's kind of one of those moments where you look back and say, 'right place, right time … God has His hand in it all.'"
Rivers is the lead singer, and Seaton serves as the baritone. However, that versatility that Hagee refers to essentially nullifies those labels in Rivers' mind.
"I tell people, 'Ryan Seaton is a lead singer,'" Rivers – who is the youngest member of the group at age 35 – says. "It's kind of a cool thing to have in your arsenal. I'm labeled as a lead singer. He's labeled as a baritone, but we're both able to handle the baritone part."
Duncan adds, "We have a good variety with what we've got. (Casey) has a little country flair. He's a just a great vocalist and a great guy all the way around. He has a good heart. A good heart is just as important as who you are vocally."
Early reactions have been favorable. In fact, the first single – "Weep No More" – has already been released to radio.
"The response has been overwhelming," the 35-year-old Seaton points out. "Everybody seems excited. Everybody likes the sound. Casey can take the lead. I can take a lead. It's a good place to be when you have a group that can do that.
"The people seem to open up. It's been neat to see all of the comments. It's been great."
Hagee adds, "I don't know anybody who likes Southern Gospel who didn't hope that one day they could sing with a great quartet. I jokingly say that Canton Junction is where good things come together. We've found something that fits."
Rivers was previously a part of the trio Beyond the Ashes, from 2009-12. However, prior to that time, he was immersed in Country Music, finishing as the runner-up during season four of Nashville Star.
"I like all kinds of music," Rivers explains. "I grew up cutting my teeth on the old country, your Hank (Williams), Sr. Some of that stuff can mesh with Southern Gospel. It was that and Elvis Presley. I was a young guy with an old spirit and a feel for older stuff, but I always knew that I had a heart for ministry. I never wanted to do the beer-drinking songs. I never wanted to sing in the taverns. I stuck to doing a lot of festivals and fairs, a lot of the oprys around Oklahoma and Texas. I always felt that in my set that I could break it down and speak to some people who might not ever step foot in church and minister to them right there. It's just a matter of being available and listening to God's voice.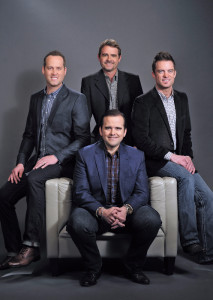 "That voice hit me hard back in 2009. I told my wife one day, 'if I had a choice to lay Country music down and go full time in Christian music, I'd lay it down right now.' Then, I had a woman in my church who said, 'I don't know if your ears have been burning, but I have a friend who is looking for a lead singer in his group, Beyond the Ashes.' I had just done my first Country project, but I felt that's where I needed to be full time. I got into a conversation with a friend at church, and I had an opportunity to meet Anthony Facello (the founder of Beyond the Ashes). I went through an interview process and a trial period. The rest of history." Rivers has performed as a soloist since departing Beyond the Ashes.
Despite his country roots, Rivers also possesses a level of soul in his vocalization, which may have been cultivated during his three-year stint with Facello's dynamic vocal trio. "The soulful part is something that has developed through the years," Rivers says. "There was never that opportunity to really use that part of my voice. Maybe I didn't know I had that when I was pursuing Country Music. Even at a young age, it was from Hank Sr. to Elvis Presley. I was shaking my leg as a kid and doing some blue suede shoes.
"A lot of the soulfulness came since 2009 when I joined Beyond the Ashes. I was introduced to some material and some ways of singing to where I really had to push myself. I had to really listen to blend. Being with Beyond the Ashes and through the years getting to hear the Crabb Family … Jason, Aaron and Adam … once I started listening to those songs and listening to some of their tracks, I was like, 'I like singing these songs.' They're in their own league though."
While the group has quickly cultivated its blend on stage, Rivers points out that it has been a great blend off stage as well. "These guys are awesome," Rivers emphasizes. "I'm very comfortable around them. We all share common things. Ryan is the only one who will not wear cowboy boots. He'll tell you that in a heartbeat.
"We're all family men. When you can be around people where you have things in common with … I could not ask for a better bunch of guys to minister with and share God's love with."
The limited tour schedule is another drastic difference for the quartet. "It's definitely different than anything I've ever been involved in," Seaton points out. "From the musical aspect to the travel aspect … doing this for almost 14 years now and traveling the roads 200 times a year … my girls are nine and eight (years old) now. I've been looking for something like this that wasn't as demanding but still allowed me to do what God has called me to do … but not taking me away from the family every weekend. It's the biggest blessing to date.
"Everything has been a blessing, from the Melody Boys working with Gerald Williams and Mike Franklin, who ran the Melody Boys. Getting to go with Signature Sound was a huge platform. To get on the Gaither stage and have his (Bill Gaither's) blessing and stamp of approval, that was a huge blessing. For someone who didn't go to school for music and never had music lessons, it's been great. We're all likeminded and family men. I couldn't ask for anything better."
Duncan adds, "I love it. I did have my share of leaving every Thursday, Friday, Saturday and Sunday. I don't miss traveling so much. I have a lot of down time. I have a lot of quality time that I can spend at home. Yet, I get to go out and sing once in a while. I love the down time. I love to be able to fish more and hang out with my son and be with my wife. It's great."
The minimal appearances are beneficial as the group members are spread out, with Hagee living in San Antonio. Rivers is a resident of Flint, Texas. Duncan resides in Gallatin, Tenn., and Seaton is the furthest distance away from the group's home base as he's planted in Evansville, Ind.
The group performs at many of the traveling appearances of pastor John Hagee, who is the father of Matt Hagee and the senior pastor of Cornerstone Church. The quartet also performs there at Cornerstone on a semi-regular basis. Matt Hagee previously sang with his father and sisters as part of the Hagee Family.
Canton Junction performed at Bill Gaither's Family Fest in the Smokies, which was held in late May.
"It is a different dynamic," Rivers says. "A lot of guys gel because they're all out on the road. With these guys, it takes a different type of preparation. We might be away from each other for a month or a month and a half. It takes us all going home and doing our homework. When it's time to show up and do what we have to do, we just have to be ready, so it's a different dynamic."
The group members feel that one of the major benefits of the limited touring involves keeping the energy level high and the material fresh.
"I know what it is to be burnt out," Duncan explains. "You've been gone so long, and so many times, you'd rather be home.
"This is great. When we do walk on stage, we're fresh, because we've been off several days or a couple of weeks."
Seaton adds, "One of the toughest things about traveling in a full-time scale is keeping it fresh. You live with your guys you travel with. That can get challenging at times. With this, it's an exciting feeling every time we get together. It may have been two weeks since we've seen each other or sang together. There's not that meeting the bus, putting your stuff on the bus, going to sleep and waking up in a different city. It's very easy-going. The majority of our dates are done at Cornerstone Church there in San Antonio. The church members all love it. You get to sing to a built-in crowd. It tickles everybody. It's a fun situation."
The group has two mini-tours coming up this fall, stints in which the quartet will travel for three consecutive dates on two different weekends (a total of 11 appearances from August into October). Ivan Parker, Jason Crabb and the Isaacs will also be among the performers during some of those dates.
"I'm looking forward to those dates," Duncan says. "We're fresh. I don't think we will ever reach that point where we will be burnt out. The zeal, desire and morale will always be up, because we don't travel so much."
Hagee isn't ruling out an increased tour schedule in the future. "We have the opportunity to be involved in other areas of media, like television and internet television," Hagee says. "We want to get our music out.
"We're going to work those dates (this fall) and see how they go. If opportunities to grow in that area come, we'll certainly look into it."
While Matt Hagee serves as the executive pastor at Cornerstone Church, the rest of the group has a varied list of extra-curricular activities.
Duncan – who was formerly a bricklayer before delving full time into Southern Gospel Music – still occasionally does some bricklaying.
Rivers still makes some solo appearances and also occasionally fills in for other groups, but Seaton arguably has the most unique – and most fun – hobby.
"My number one priority is Canton Junction," Seaton points out. "We provide for our families from Canton Junction, but I actually own HighSide Hobbies and Raceway. It's an RC (radio-controlled) hobby shop with an indoor, dirt oval track. We race RC cars. We hold weekly races. We've had a number of weekly races. We've had people from North Dakota, Ohio and Tennessee. Other than going to cheer practice and dance practice (with my daughters), that's what I do.
"It started out as a hobby, and the opportunity presented for me to take over. I raced as a customer. I became friends with the owner. He was looking to get out of owning the business, so I took that over."
Look for the new Canton Junction faces and project online.
By Craig Harris
First published by SGN Scoops August 2015.
For more artist features and information, look for the newest SGN Scoops digital magazine on the SGN Scoops website.
Tags:
Canton Junction
,
Casey Rivers
,
Craig Harris
,
Every Hallelujah
,
gospel music
,
Matthew Hagee
,
ryan seaton
,
Tim Duncan
Posted in
artists
,
guest
,
sgn scoops magazine
,
special feature
|
Comments Off

on Canton Junction: Changing faces, moving forward
Written by Staff on October 5, 2015 – 12:22 pm -
SGN Scoops had several roving reporters at NQC this past week, and we are thrilled at the pictures and interviews they obtained. You will be
seeing the fruits of their labors in upcoming SGN Scoops magazine editions, but we wanted you to see some of these live shots now.
Thanks again to all of our writers and photographers, as many of them are also artists that participated in events at the National Quartet Convention. We hope you have enjoyed all of their contributions over the last few days.
Artists that appear hear are members of Ernie Haase and Signature Sound,
Greater Vision, Gold City, 11th Hour, The Bowling Family, Karen Peck and New River, The Whisnants, Mark Trammell Quartet, Triumphant Quartet.
Thanks to Craig Harris for these great photos from Saturday night at NQC.
For more artist features, photos and stories, stay tuned to SGNScoops' Facebook page.
Tags:
11th Hour
,
Craig Harris
,
ernie haase and signature sound
,
gold city
,
Greater Vision
,
karen peck and new river
,
mark trammell quartet
,
nqc
,
sgn scoops
,
The Bowling Family
,
The Whisnants
,
triumphant quartet
Posted in
artists
,
christian entertainment
,
Christian interest
,
gospel events
,
industry news
,
sgn scoops magazine
|
Comments Off

on SGN Scoops' NQC Review: Ernie Haase and Signature Sound, Greater Vision, Gold City
Written by Staff on July 21, 2015 – 2:09 pm -
The National Quartet Convention once again hosted their Spring Break in Louisville, Kentucky, on April 16 through 18, 2015. Hundreds of eager fans filled Highview Baptist to
hear artist favorites including Ernie Haase and Signature Sound, Jim Brady Trio, Greater Vision, Triumphant, Ivan Parker, Whisnants, Booth Brothers, Isaacs, Mark Trammell Quartet, Legacy Five, Tribute, Hoppers, and the Sneed Family.
In this photomontage, SGN Scoops photographer Craig Harris, gives us an exciting look at the concerts that made this a truly wonderful break from the cold, snowy winter experienced by so many across the country. Thanks to NQC for whetting our appetites for a summer full of musical events and the swiftly approaching National Quartet Convention 2015!
For more features, pictures and artist columns, read the latest edition of SGN Scoops here.
Follow the link for more great pictures! Read more »
Tags:
booth brothers
,
Craig Harris
,
ernie haase and signature sound
,
Greater Vision
,
hoppers
,
Isaacs
,
ivan parker
,
Jim Brady Trio
,
legacy five
,
mark trammell quartet
,
nqc
,
sgn scoops
,
Sneed Family
,
Tribute
,
Triumphant
,
Whisnants
Posted in
artists
,
christian entertainment
,
Christian interest
,
sgn scoops magazine
|
Comments Off

on Through the Lens of Craig Harris: Gospel Music Greats in Pictures
Written by Staff on July 3, 2015 – 6:05 pm -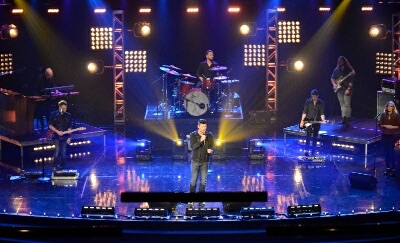 On Wednesday, June 1, 2015, artist Jason Crabb recorded an album live at Trinity Broadcast Network on Hendersonville, Tennessee. SGN Scoops' roving reporter and photographer Craig Harris was present and captured several images for those of us who were unable to attend. Read more »
Tags:
Christian artist
,
Craig Harris
,
Jason Crabb
,
sgn scoops
,
tbn
Posted in
exclusive report
,
gospel events
,
sgn scoops magazine
|
Comments Off

on SGN Scoops at Jason Crabb live recording
Written by Staff on April 2, 2015 – 12:29 pm -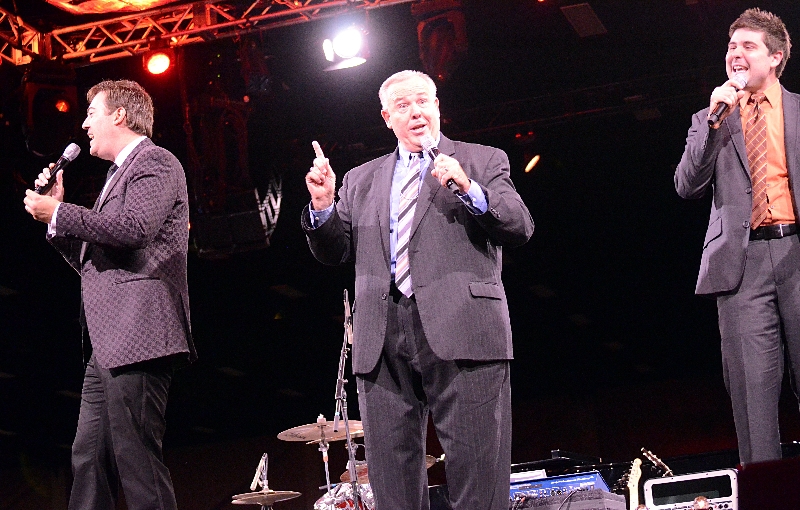 By Craig Harris
Veteran tenor singer Matt Felts joins his hometown brethren
When the Lesters were in search of a tenor singer last fall, the long-time family group couldn't have envisioned all of the pieces to the puzzle fitting together as seamlessly as they did. Into the picture stepped Matt Felts.
"It truly is like coming home," Felts says. "I joke because we're all from St. Louis. We all get each other's humor. We all get each other's food connections. We are watching Cardinals (baseball) games non-stop on the bus.
"You can watch people how they treat people on and off the bus. The way they treated me and my family coming in has been unbelievable. The ministry is why they do it … period. I've traveled with lots of great guys, lots of great singers. These are without a doubt the best. Every week feels like a family vacation. I've never had more fun."
Felts spent the previous five years with the Dixie Melody Boys. "When they were looking for a tenor (when the Lesters became a male trio), I heard they were looking, and I instantly called my wife (Jennifer)," Felts remembers. "I said, 'The Lesters are looking, and I want to take this job.' It wasn't the right season (at that time), so I said, 'We'll just wait.'
"Justin (Wells, the group's previous tenor singer) actually texted me and said he was resigning. We were in the car, and I looked at my wife and said, 'That's it.' I felt the season (with the Dixie Melody Boys) was coming to an end. I texted Brian (Lester) right then and said, 'I'm interested in the job.' He asked me to come up the next week."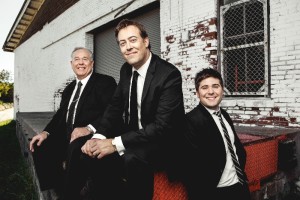 Felts – a St. Louis native – was born less than a mile from the Lesters' residence. "We were amazed to watch God's plan unfold as we began to search for a new tenor," group manager and lead singer Brian Lester – who stands alongside his son Jonathan as the other vocalists in the trio – shares. "Matt and our former tenor, Justin Wells, have been close friends for years, so they already had a connection, which is how Matt first learned we were looking. Matt is not only from St. Louis but lived just a couple miles away from our home. It was truly a perfect fit. He has fit in so well very quickly."
Felts adds, "The Lesters were in our house. We knew who they were. They were a household name for us. The earliest group I knew was the Lesters."
Felts' first experience in Southern Gospel Music came as a member of the Ohio-based GloryWay Quartet. That was followed by one year with the Skyline Boys, three years with the Monument Quartet and a six-month stint as part of Perfect Heart. Then, he joined the Dixie Melody Boys. Felts admits that those past experiences have helped shape him as an artist.
"I've tried to glean vocally – but not just vocally, also life – I've tried to look at how they did it in this industry for a lifetime," Felts shares. "It's been positive for the most part. Ernie Haase has been a like a brother, and there's Allison Speer and Mike Allen.
"Ed O'Neal gave me free reign. He said, 'You have ideas … go.' Not everything works, but you learn." That creative freedom was essential for Felts, who has a background in marketing. "They (the Lesters) knew my background," Felts says. "I had a great support staff around me, and what we were able to accomplish with Ed was great.
"They (the Lesters) basically said, 'What are your ideas? What can we do?' That's something (positive) for a guy who is in marketing. We'll just be talking and new ideas will come. There is a momentum swing right now for new opportunities and new growth."
One of those new opportunities involved the Lesters filming a live CD and DVD in Boston, a project that is now available. "It's exciting to bring Southern Gospel to Boston," Felts points out. "They eat it up every time."
Felts' marketing foundation was molded while he was a student at the University of Missouri. Felts also played baseball for the Tigers, graduating in 2001. Felts – a first baseman and relief pitcher – had the opportunity to play professional baseball, spending time in the minor leagues as part of the Kane County (Ill.) Cougars, Springfield/Ozark (Mo.) Mountain Ducks and Canton (Ohio) Coyotes. Felts is related to former New York Yankee great Don Mattingly – who is now the manager of the Los Angeles Dodgers – and his wife's family is related to Major League Baseball Hall of Fame member Honus Wagner. "We are a baseball family," Felts says.
However, that coveted opportunity on the diamond proved to be a trying period of time for Felts. "I grew up a pastor's son," Felts explains. "That lifestyle in baseball is very different. I felt that was what I wanted to do, but I knew that wasn't for me. Music was always at the front. I always wanted to be in music. The Lord was in music."
Included among Felts' favorite Lesters songs are "He Is," "It's Gonna Be Wonderful," "My Savior First of All" and "He Didn't Throw the Clay Away."
"Clay was my testimony," Felts points out. "Coming out of baseball, I felt like I had thrown my life away. I felt like I had made too many mistakes. That song just ministered to me."
While Felts changed careers at that time, he most recently transitioned from a career with male quartets to becoming a third of a male trio now. "It's stretching your wings artistically," Felts says. "I love quartets. It's nothing against that, but that's all I've ever done. In some ways, you become stagnant. The arrangements they (the Lesters) do, it awakens something in you. It's exciting."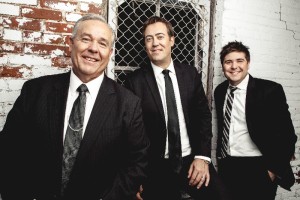 The 37-year-old Felts admits that the support he has received has been overwhelming. "We are thrilled to have Matt and his family join the Lester family," Brian Lester shares. "He has already been such as great addition, and our fans have embraced him."
Felts adds, "It breathes new life into your career. The entire industry, the day I announced I was going over to the Lesters, I had people all over the industry congratulating me. A lot of quartet fans couldn't understand how excited I was, but I knew there would be a lot of variety to the program. That's exciting."
Be sure to see The Lesters when they are in your area. For more information visit the Lesters website. 
Written by Craig Harris.
First published by SGN Scoops magazine in February 2015. For the current issue of SGN Scoops go to the homepage. 
Tags:
baseball
,
Brian Lester
,
Christian Music
,
Craig Harris
,
Dixie Melody Boys
,
Jonathan Lester
,
Justin Wells
,
Matt Felts
,
sgn scoops
,
southern gospel
,
St. Louis
,
THE LESTERS
Posted in
artists
,
christian entertainment
,
Christian interest
,
sgn scoops magazine
|
Comments Off

on Lesters Hit A HOME RUN!