Written by scoopsnews on October 13, 2016 – 4:44 pm -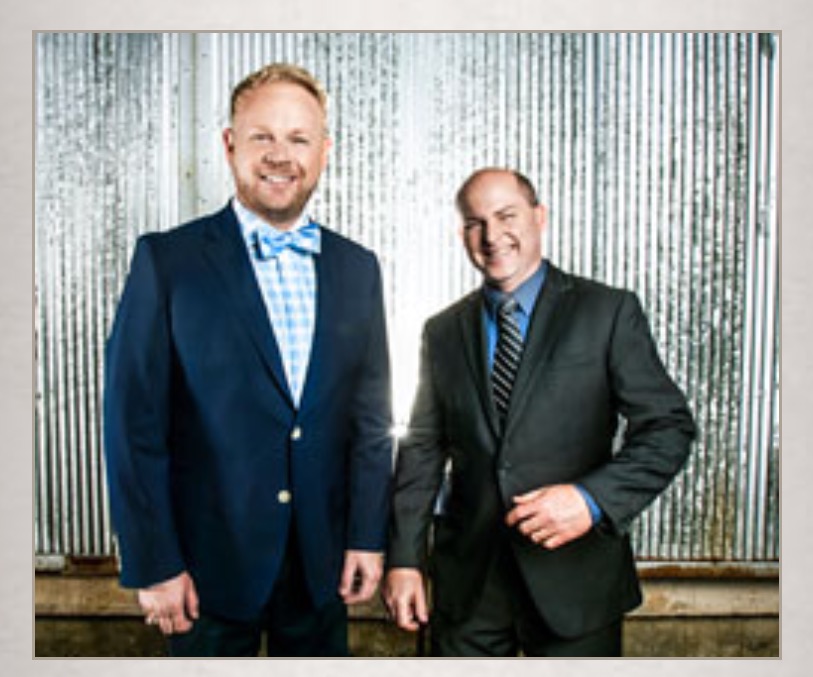 Thanks to Haven Hester for the photos from tonight's concert in Bremen, Georgia.
Dailey & Vincent is one of the top Bluegrass bands in America. From the very beginning of their partnership in late 2007, Jamie Dailey and Darrin Vincent were rapidly embraced by Bluegrass, Country, and Gospel music fans around the world. The concoction of their fantastically powerful vocal blends, 4 awardwinning studio albums, and heavy touring schedule places them in a very elite group of talent: recognized by the music industry as 3-time IBMA Entertainer of The Year, 3- time IBMA Vocal Group of the Year, 2-time Grammy nominee (Bluegrass Album of the Year and Best Country Performance by a Duo or Group), and Dove Award winners.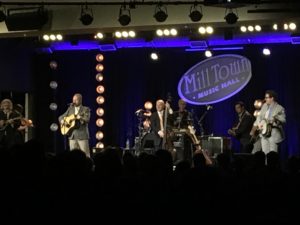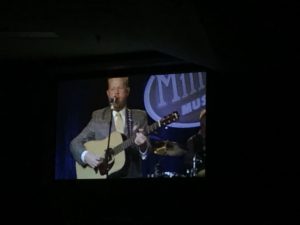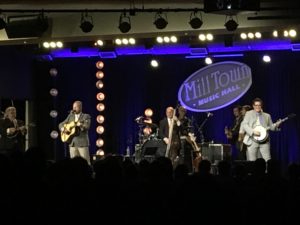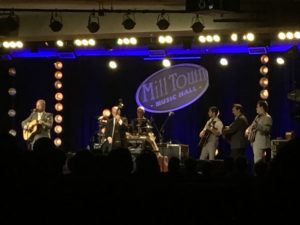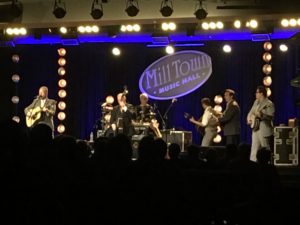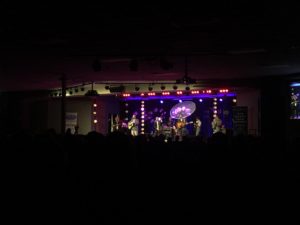 Young but seasoned veterans, Dailey and Vincent have built on the experience and knowledge gained from working with Doyle Lawson (Dailey) and John Hartford and Ricky Skaggs (Vincent) to forge their own distinct career path. Establishing themselves as fresh voices in their genre, Dailey & Vincent, accompanied by their world-class band, are a perennial favorite on the touring and festival circuit: playing over 115 shows per year to sold out crowds.
Next Concert:
Ernie Haase and Signature Sound with The Diplomats
Saturday, October 29th, 2016
Time: 7:30 pm
Cost: $30 Premium Reserved (Rows A-N)
$25 Reserved (Rows O-Z)
Tags:
Dailey and Vincent
,
Mill Town Music Hall
Posted in
announcements
|
Comments Off

on Dailey and Vincent in Bremen, Ga Tonight!
Written by SGN Scoops Staff on September 16, 2015 – 12:33 pm -
Good day everyone! Darrin and I would like to make somewhat of a sad but yet exciting announcement. As most all of you know, bands members come and go from time to time. Though Darrin and I always try to embrace change it doesn't necessarily mean it's always easy for us. After five and a half years our friend Christian Davis is departing our band. Christian will be pursuing a solo career and with his voice and talent we expect big things for him. He has been a blessing to us and we have enjoyed singing every note with him. You can check out www.christiandavisonline.com for all of his career information. We encourage you to support he and his family and we know you will.
We are very excited to announce our newest member of Dailey Vincent. His name is Aaron McCune. Aaron hails from Clay West Virginia but he and his wife now make their home in Southern Illinois. Aaron has filled in for Richard Sterban of the Oak Ridge Boys, he has sang for Wynonna and Willie Nelson. He sang for Gold City Quartet for five years and became a bass singing star with in the gospel community. Aaron grew up playing bluegrass with his family and friends and plays the guitar with a thumb pick. Lester Flatt is one of Aaron's heroes. Though he hasn't played in a few years he's working hard on getting brushed up and ready to play again. Aaron will make his debut at our Land Fest this coming weekend in Denton North Carolina. Please join us in making Aaron feel welcomed into our D&V family!
Tags:
Aaron McCune
,
bluegrass
,
Dailey and Vincent
,
Southern Gospel News
Posted in
announcements
|
Comments Off

on Change For Dailey & Vincent
Written by SGN Scoops Staff on October 22, 2013 – 10:54 am -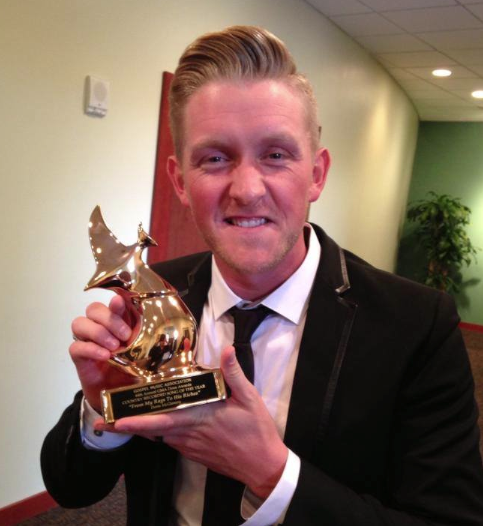 (NASHVILLE, TN) – The evening of Tuesday, October 15, 2013 was quite exciting for Devin McGlamery, Ernie Haase & Signature Sound and StowTown Records! During a special ceremony at the 44th Annual GMA Dove Awards, "From My Rags, To His Riches" was awarded "Country Song of The Year." The song, performed by Devin McGlamery with Bluegrass powerhouse duo Dailey and Vincent, from the StowTown Records release, Love Is A Verb, has resonated with audiences across the country with the theme of forgiveness and grace. Songwriters Ernie Haase, Wayne Haun and Joel Lindsey also received awards for composing the song.
To say I am beyond excited is an understatement," exclaimed Devin McGlamery. "All I've ever wanted to do was sing Gospel music. To be honored by my peers with a Dove Award is extremely humbling. I praise Jesus Christ, my Savior, for all His blessings!"
Ernie Haase commented: "I met Devin McGlamery as a young teenager who wanted to do this more than anything! I knew then that one day, he would achieve great things. I am very proud of him."
"It was an honor for our group to pay tribute to one of my personal mentors and friends," shared Ernie Haase. "For years Bill Gaither has invested into the lives of others and it was a very special moment to be able to pay a small tribute to the man who has done so much for Gospel music and the kingdom. We love Bill Gaither!"
The 44th Annual GMA Dove Awards will be televised exclusively on the UP! Television Network tonight, Monday, October 21 at 8:00 PM ET.
Connect with ERNIE HAASE & SIGNATURE SOUND
www.facebook.com/ErnieHaaseAndSignatureSound
www.twitter.com/ErnieHaase
www.ErnieHaase.com
Tags:
bill gaither
,
Dailey and Vincent
,
Devin McGlamery
,
Ernie Haase & Signature Sound
,
From My Rags To His Riches
,
Joel Lindsey
,
southern gospel
,
Southern Gospel News
,
StowTown Records
,
Wayne Haun
Posted in
announcements
|
Comments Off

on DEVIN MCGLAMERY, ERNIE HAASE & SIGNATURE SOUND, AND STOWTOWN RECORDS ENJOY DOVE AWARDS EVENING
Written by SGN Scoops Staff on September 5, 2013 – 3:14 pm -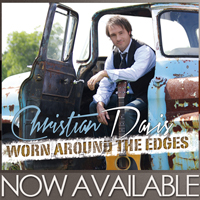 NASHVILLE, TN (Press Release) – Christian Davis proudly announces the launching of a new state of the art website christiandavisonline.com. This redesigned site is the creation of Bobby Davenport of Dalex Design Group. The multi-faceted site is very user friendly as it provides biographical information, appearance schedule, online song clips, photos, media, online store featuring album download availability and a page featuring the latest news regarding his ministry.
"I am so excited to be doing what God has called me to do in both areas of being a member of Dailey and Vincent and continuing select solo dates when available." states Christian. "It was time to take my web presence to the next level and Bobby has captured exactly what I wanted to achieve that mission."
Christian Davis is booked exclusively by the Adoration Agency, a division of Michael Davis and Associates.
Call 615-590-7453 to schedule a concert in your area. For more information, please visit http://www.christiandavisonline.com/.
Tags:
Adoration Agency
,
Christian Davis
,
Dailey and Vincent
,
southern gospel
,
Southern Gospel News
Posted in
announcements
|
Comments Off

on Christian Davis Proudly Announces The Launching Of A New State Of The Art Website
Written by SGN Scoops on May 25, 2013 – 7:22 am -
May 24, 2013 – (Nashville, TN) Devin McGlamery celebrated the release of his new StownTown Records project,Love Is
A Verb, in style and with friends earlier this week. The popular Ernie Haase & Signature Sound vocalist stepped onstage at The Listening Room Café in downtown Nashville, TN and delighted the crowd of friends, industry leaders and fans with selections from the project on release day – Tuesday, May 21, 2013.
"I wanted to celebrate this day with those I love most," said Devin. "My friends and family mean the world to me so to me, there was no better way to enjoy this day!" With a live band and a packed house, Devin delivered selections from the new release and shared stories behind the songs.
The special concert kicks off a run of select solo concert appearances for Devin as he tours in support of this project. Find out more at www.DevinMcGlamery.com.
Love Is A Verb (StowTown Records), produced by Wayne Haun, is distributed exclusively through Provident Distribution and is available wherever Christian music is sold, on iTunes as well as other digital retail outlets.
:: Track Listing for Love Is A Verb 
Love Is A Verb with Beyond The Ashes
Hold On, Help Is On The Way
In The Depths Of The Sea
From My Rags To His Riches with Dailey & Vincent
I Will
I Tasted Your Water
While I Still Can with Karen Peck & New River
As Long As You Will Walk With Me
Up Above My Head (I Hear Music In The Air) with Russ Taff
Waiting At Home
When He Was On The Cross
That's Why with Ernie Haase & Signature Sound
:: Devin McGlamery Solo Tour Dates :: 
The Listening Room
Nashville, TN
6 PM
May 26
Tanglewood Church
Kinston, NC
All AM Services
June 16
Northpark Church
Raleigh NC
AM Service
Red Lane Baptist
Powhatan, VA
PM Service
July 14
Springfield Assembly
Akron Ohio
AM Service
July 28
The Villages, FL
w/ Doug Anderson
Aug 2
Nappanee, IN
Aug 3
Way Of The Cross Baptist Church
McDonald, TN
Aug 4
Norman Park First Baptist
Norman Park, GA
Oct 3
Milton, WV
Tags:
Beyond the Ashes
,
Dailey and Vincent
,
Devin McGlamery
,
ernie haase and signature sound
,
karen peck and new river
,
Southern Gospel News
,
Stow Town
Posted in
announcements
|
Comments Off

on Devin McGlamery Celebrates Love Is A Verb With Release Concert
Written by SGN Scoops on August 7, 2012 – 6:52 pm -
  TALENT ANNOUNCED FOR THE 2012 GMA GOSPEL MUSIC HALL OF FAME
NASHVILLE, Tenn. – August 3, 2012 – An unforgettable night of tributes and performances will be featured at the GMA Gospel Music Hall of Fame Induction Ceremony on Tuesday, August 14, 2012 (7:00 PM CST) at Trinity Music City in Hendersonville, TN. Dailey & Vincent, Dottie Peoples, Gordon Mote, Greg Long, The Isaacs, Jamie Grace, Michael W. Smith and The Talleys are among the artists set to provide recognition to this years inductees: Aretha Franklin, The Hoppers, Rex Humbard, Ricky Skaggs and Love Song. Jason Crabb and Jaci Velasquez will host the evening's festivities.
Jackie Patillo, Executive Director of the Gospel Music Association and President of the Gospel Music Foundation commented: "It is great to see our christian and gospel music communities come together to pay tribute to this years GMA Gospel Music Hall of Fame inductees. It is an honor to recognize our trailblazers and remind the world of the people God has used to spread the gospel through music."
The event is FREE and open to the public.
This year marks the 39th anniversary of the GMA Gospel Music Hall of Fame which was established in 1971, and has inducted more than 150 members since its inception. Previous inductees include Johnny Cash, DeGarmo & Key, Dolly Parton, Elvis Presley, Mahalia Jackson, Amy Grant, the Statler Brothers, the Winans, the Blind Boys of Alabama, Andrae Crouch, Sandi Patty, Andrae Crouch & the Disciples, Vestal Goodman, Tennessee Ernie Ford, Shirley Caesar, The Oak Ridge Boys, the Blackwood Brothers, Petra, Bill Gaither, Gloria Gaither, the Happy Goodman Family, Larry Norman, George Beverly Shea, Albertina Walker, The Imperials, Pat Boone, Dottie Rambo, Evie, Larry Norman, Richard Smallwood, Jake Hess, The Lewis Family, Cliff Barrows, Thomas A. Dorsey, the Cathedral Quartet, the Fairfield Four, Billy Graham and The Jordanaires. The Gospel Music Hall of Fame is dedicated to fostering an appreciation of the historical development of gospel music and its impact on our culture by collecting, preserving, exhibiting and interpreting its collections for a global audience, as well as honoring those who have made outstanding contributions to gospel music. For a full list of GMA Gospel Music Hall of Fame Members click here.
ABOUT THE INDUCTEES:


ARETHA FRANKLIN
Although born in soul's capitol city, Memphis. The Franklin family soon moved to Detroit, MI, where her father, Baptist minister Reverend C. L. Franklin, soon became one of the most revered public figures in black America. During her late preteens, Franklin was regularly singing solo numbers in her father's New Bethel Baptist Church. She grew up with local and national celebrities visiting in her family home, including gospel greats Albertina Walker and her group The Caravans, Mahalia Jackson and Clara Ward, three women who played a pivotal role in her vocal development.
In 1972, she released the gospel album Amazing Grace. The album eventually became her biggest-selling release ever, selling over two million copies and becoming the best-selling gospel album of all time. In 1987 she again returned to her gospel roots with the album, One Lord, One Faith, One Baptism, which though it did not repeat the success of Amazing Grace despite a powerful rendition of "Oh Happy Day", featuring Mavis Staples, but did reach the Top 10 of Billboard's gospel chart.
Rolling Stone magazine ranked her atop its list of The Greatest Singers of All Time as well as the ninth greatest artist of all time. She has won 18 competitive Grammys and two honorary Grammys. She has 20 #1 singles on the Billboard R&B Singles Chart and two #1 hits on the Billboard Hot 100: "Respect" (1967) and "I Knew You Were Waiting (For Me)" (1987), Since 1961, she has scored a total of 45 Top 40 hits on the Billboard Hot 100. She also has the most million-selling singles of any female artist. Between 1967 and 1982 she had 10 #1 R&B albums—more than any other female artist. In 1987, Aretha became the first female artist to be inducted into the Rock and Roll Hall of Fame. She was the only featured singer at the 2009 Presidential Inauguration.
DALLAS HOLM
Dallas has earned his influence in today's Christian music throughout more than 40 years of writing, singing and ministry in some 4,000 concerts in every state in the USA as well as many countries abroad.  His 38 recordings have garnered gold records, multiple Dove awards, Grammy nominations, number one songs, and countless accolades.
Artists such as Steven Curtis Chapman, Twila Paris and Greg Long of Avalon all make reference to Holm's significant impact on their lives and ministries.  Holm can be seen on several of the Bill Gaither Homecoming videos.  On one video Gaither introduces Dallas by saying, "This is one of the nicest guys in our entire industry."  This broad appeal and respect by peers has undoubtedly been one of the reasons for Holm's amazing longevity and relevance. They became the first Contemporary Christian band to receive an RIAA certified Gold Album for Dallas Holm and Praise LIVE.
THE HOPPERS
Multi-award winning family group The Hoppers have been singing to global audiences for over 55 years with appearances ranging from presidential religious inaugural ceremonies and New York's Carnegie Hall to singing conventions and church platforms.  They have performed throughout the United States as well as in Israel, Europe and Africa. Their unique blend of harmonies and song choices have created a legacy of musical excellence embraced by leading pastors and event organizers. Known as America's Favorite Family of Gospel Music, they are favorites on the Gaither Homecoming videos and tours, and their recordings frequently land at the top of the BILLBOARD sales charts and The Singing News radio charts.
Comprised today of family members Claude & Connie, son Dean and his wife, Kim, and son Mike Hopper, The Hoppers were formed in 1957 in the rural-farm town of Madison, NC, and have grown continuously for decades, touching countless lives around the world. A cancer survivor, Connie has been honored with the prestigious Marvin Norcross Award, in addition to numerous industry and fan honors; and she has been inducted into the Southern Gospel Music Hall of Fame. Sons Dean and Mike have continued the family legacy with their musical talents and business abilities; and Kim, Dean's wife, hails from her own nationally acclaimed musical family, The Greenes. She is noted for the excitement she brings to any live performance, and her unmistakable, rafter-ringing soprano vocals have taken The Hoppers to new heights for many years.
REX HUMBARD
In 1932, Rex Humbard did his first radio program on KTHS Radio, Hot Springs, Arkansas; at the age of 13. His father, Alpha Rex Emanuel Humbard, ran an orphanage and church in downtown Hot Springs. In the midst of the Great Depression, church attendance was poor and offerings for the orphanage suffered greatly. Rex did his radio program every week, singing, playing his guitar and telling the listeners about his father's church. One year later the seats were full to capacity and the orphans had a new lease on life. From that time forward, Rex Humbard realized the power of the media and the importance of the "life changing" message contained in gospel music.
From 1945 through 1952 (during the war years), Rex and his wife, Maude Aimee, traveled to every section of the USA and Canada conducting tent crusade meetings. In each of these cities they purchased radio time and appeared daily singing gospel music and promoting the tent crusades. In 1949, Rex did his first TV show in Indianapolis, Indiana on the local CBS station. Once again, gospel music was the center piece of the program.
The Rex Humbard Ministry program ran from 1952 to 1985. In the early 1970's, Time Magazine did a feature story on Rex Humbard and coined the phrase "tele-evangelist" to describe Rex. In 1999, Rex was named as "one of the 25 shapers of the 20th century" by US News and World Report because of his visionary use of the media to promote his message of hope, love and salvation. One of the most vital parts of his ministry was gospel music.
LOVE SONG
In the early 70's, during the beginnings of what became known as the "Jesus Movement," a group of young, longhaired, "hippie" musicians called LOVE SONG began to use their music to express their newfound faith in Jesus Christ. A mixture of rock and pop, LOVE SONG's music was entirely new and unique for the Christian music world.
The music was fresh, sometimes radical, and yet truly inspirational for a generation of young people searching for truth. It helped blaze the path for what we know today as Contemporary Christian Music. They flourished amidst the swirl of national media attention from top record labels and interviews with magazines including ROLLING STONE. God used them in a powerful way to bring many people to Himself. "In a world of imitators, Love Song has been an originator, the first domino that started the others going"
RICKY SKAGGS
Fourteen-time Grammy Award winner and two-time Dove Awards winner, Ricky Skaggs, is affectionately known as one of bluegrass music's most recognized ambassadors. Singing comes naturally to Skaggs, and singing Gospel songs even more so.  At the tender age of 3, he began by harmonizing with his mother as she sang Gospel songs.  He began to perform in his church, singing with his parents there.  His illustrious path to stardom has always included Gospel songs, as he loves to sing about Jesus and His love for all of us.
From there, Skaggs went on to put his own stamp on the mainstream country and bluegrass formats, resulting in twelve #1 hits, eight Country Music Association Awards and eight Academy of Country Music Awards. 1997 marked Ricky Skaggs' triumphant return to bluegrass and the establishment of his own Skaggs Family Records label, which has gone on to break new sales records in the genre. Now in his 40th year as a professional musician, he continues to record and tour with his band Kentucky Thunder as one of music's most sought after live performers.
Tags:
Aretha Franklin
,
Dailey and Vincent
,
Dallas Holm
,
Dottie Peoples
,
gma
,
GMA Gospel Music Hall of Fame.
,
gordon mote
,
Jaci Velasquez
,
Jamie Grace
,
Jason Crabb
,
Michael W. Smith
,
Rex Humbard
,
Ricky Skaggs
,
Southern Gospel News
,
tbn
,
The Hoppers
,
the isaacs
,
The Talley's
Posted in
announcements
|
Comments Off

on TALENT ANNOUNCED FOR THE 2012 GMA GOSPEL MUSIC HALL OF FAME
Written by Rhonda on October 13, 2010 – 8:58 pm -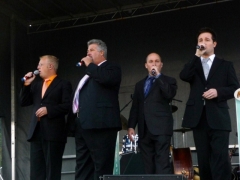 NASHVILLE, TENN.  (October 8, 2010)—Dailey & Vincent are proud to announce that their inaugural Homecoming Concert at the Jackson County High School Football Field in Gainesboro, Tennessee, on October 2 raised $31,693.50 for the Dailey & Vincent Helping Hands Fund.
 
The Dailey & Vincent Helping Hands Fund, administered through the Cookeville Regional Medical Center Foundation, a 501(c)(3) organization, exists to provide financial assistance to disadvantaged children of Tennessee's Jackson and DeKalb Counties to meet immediate medical, nutritional and educational needs not covered by insurance or other means, while acknowledging the God-given gifts, potential and dignity of each child.  Funds raised at the concert, attended by over 2,000 people, will be divided evenly for use in Jackson and DeKalb Counties.
 
The Quebe Sisters Band opened the show, which was emceed by WSM air personality and Opry announcer Eddie Stubbs.
 
Dailey & Vincent, who last week claimed their third consecutive Entertainer of the Year title at the International Bluegrass Music Awards, along with Vocal Group and Album of the Year, are quick to credit the homecoming concert's supporters and volunteers.  "We want to thank everyone who supported the concert by buying a ticket or making a donation.  We're extremely thankful to Cracker Barrel Old Country Store® and to  Bill Carter and the Rector High School Helping Hands Foundation of Rector, Arkansas, for covering the costs of putting on the concert," said Jamie Dailey.
 
"Because of their generosity, 100 percent of the ticket sales and other donations went directly into the fund," added Darrin Vincent.  "And we couldn't have staged an event like this without the help of a dedicated team of volunteers, so we want to thank them, as well."
 
Prior to the concert, Jackson County Mayor John Cason and Gainesboro Mayor John Fox read a proclamation declaring October 2, 2010 as Dailey & Vincent Day in Jackson County and the town of Gainesboro.
 
For additional information on Dailey & Vincent, please visit www.daileyvincent.com.
Tags:
Dailey and Vincent
,
Helping Hands fund
,
The Quebe Sisters Band
Posted in
causes
|
Comments Off

on DAILEY & VINCENT INAUGURAL HOMECOMING CONCERT RAISES OVER $30,000 FOR DAILEY & VINCENT HELPING HANDS FUND
Written by Scoops Staff on February 17, 2010 – 10:10 am -
Duo Also Makes First Entry into Top 20 of Billboard Top Country Albums Chart With Hot Shot Debut, and Clinches Top Heatseekers Spot
LEBANON, TENN.  —Cracker Barrel Old Country Store® and Dailey & Vincent are pleased to celebrate the #1 debut of Dailey & Vincent Sing the Statler Brothers on the Billboard Top Bluegrass Albums chart (issue date February 20).  The album also entered the Billboard Top Country Albums chart at #19, earning the Hot Shot Debut and marking the duo's first top-20 debut on that chart.  The album has landed the #1 spot on the Heatseekers Albums chart, for artists who have never appeared in the top 100 of the Billboard 200, or the top 10 of R&B/HipHop, Country, Latin, Christian or Gospel Albums charts.  It is also at #120 on the overall Billboard 200.
The twelve-song CD, now available exclusively at Cracker Barrel Old Country Store® and online at crackerbarrel.com, features Dailey & Vincent's new bluegrass interpretations of classic Statler Brothers songs.
"We are thrilled beyond belief about the response to this album," said Jamie Dailey.  "It's further evidence of the timelessness of these great songs."
"We are so thankful to our fans who went out and purchased the CD," Darrin Vincent continued, "and to Statler Brothers fans who love the music like we do and took a chance on us."
"Cracker Barrel congratulates Dailey & Vincent on this great achievement," said Peter Keiser, Cracker Barrel's Vice President of Marketing. "Debuting at #1 on the Billboard Bluegrass Albums chart clearly demonstrates that these talented performers are a great fit with Cracker Barrel's guests. We see this achievement as another important moment in the growth of Cracker Barrel's role as a non-traditional music retailer," he added.
The chart-topping debut wraps up an incredible week for Dailey & Vincent, who celebrated the album's release with a party at the Country Music Hall of Fame® & Museum on February 3.  The Statler Brothers themselves, along with other top names including Ricky Skaggs, Bill Gaither, Ralph Emery, Duane Allen, Joe Bonsall, Ronnie and Rob McCoury, Steve Wariner, Rounder Records co-founder Ken Irwin and Ronnie Bowman, were on hand to congratulate Jamie and Darrin and to cheer on their performance of several songs from the album.
Music critic and historian Robert K. Oermann described Dailey & Vincent's performance at the party for Music Row, saying, " . . . the group performed flawlessly. Make that sensationally. People were screaming and shouting at them after every song."
"They've done a great thing," Statler Don Reid told the Staunton News-Leader in an interview. "They're true to the arrangements and lyrics. We're touched by their talent, character and intentions."
Dailey & Vincent also made an in-store appearance at the Cracker Barrel location in Cookeville, Tennessee, on February 4, performing songs from the album before signing copies for their fans.  On February 5 and 6, they performed two sold-out concerts at Avery Trace Middle School in Cookeville.  On February 1 they appeared on Ralph Emery Live on RFD-TV and joined WSM's Eddie Stubbs for an in-studio visit.  They returned to WSM for a visit with Bill Cody on February 5.
On Sunday, February 7, Dailey & Vincent won four SPBGMA Bluegrass Awards—Vocal Group of the Year, Gospel Group of the Year/Contemporary, Male Vocalist of the Year/Contemporary for Jamie Dailey, and Bass Fiddle Performer of the Year for Darrin Vincent.
Initial reviews of Dailey & Vincent Sing the Statler Brothers have been overwhelmingly positive, including:
"Dailey & Vincent not only are singing 12 Statler Brothers tunes, but they've filtered these classic and mostly well-known tunes into their bluegrass filter and the results are, in a word: stunning."                                                                                      Roughstock.com
" . . . a tour de force exhibition of stunning interpretive singing and emotionally riveting musicianship . . ."                                                                                     TheBluegrassSpecial.com
Other upcoming media appearances and interviews for the duo include:  a Country Weekly feature in the February 22 issue, on stands February 15; Sirius XM Track-by-Track with Kyle Cantrell, premiering on February 24 on Bluegrass Junction (Sirius 65, XM 14); and on February 27, The Marty Stuart Show on RFD-TV at 8:00 p.m. (EST), as well as the Grand Ole Opry.
Dailey & Vincent have taken the bluegrass world by storm since they launched their career as a duo in 2007 and signed with Rounder Records. Jamie Dailey was formerly the lead singer and guitarist for Doyle Lawson & Quicksilver; until the end of 2007, Darrin Vincent was guitar and mandolin player and harmony vocalist with Ricky Skaggs and Kentucky Thunder. In addition to being named Entertainer of the Year, Dailey & Vincent received 2009 IBMA awards for Vocal Group of the Year and Gospel Recorded Performance of the Year, for "On the Other Side."  Their latest success follows an incredible run in 2008 when they took home seven IBMA awards, becoming the first act in the history of the IBMA awards to be named Entertainer of the Year and Emerging Artist in the same year.
Tags:
charts
,
Dailey and Vincent
Posted in
new music
|
Comments Off

on CRACKER BARREL AND DAILEY & VINCENT CELEBRATE #1 DEBUT ON BILLBOARD BLUEGRASS CHART WITH DAILEY & VINCENT SING THE STATLER BROTHERS
Written by Staff on December 23, 2009 – 4:20 am -
Award-Winning Duo Will Play Opry at the Ryman on December 25 and 26, Visit Opry Originals Store on December 26
 
Jesse Stockman Joins Band on Fiddle
 
NASHVILLE, TENN.  (December 18, 2009)—Dailey & Vincent are honored to receive eight nominations for the upcoming SPBGMA Bluegrass Awards:  Entertaining Group of the Year, Bluegrass Band of the Year, Vocal Group of the Year, Gospel Group of the Year /Contemporary, Entertainer of the Year (Jamie Dailey), Male Vocalist of the Year/Contemporary (Dailey), Bass Fiddle Performer of the Year (Darrin Vincent) and Mandolin Performer of the Year (Jeff Parker).  The 36th Annual SPBGMA Bluegrass Music Awards will take place on February 7, 2010, at the Sheraton Music City Hotel in Nashville.
 
Dailey & Vincent will perform at the Opry at the Ryman on Christmas night and again on December 26.  They will join host Mike Terry during the Opry Warm-Up Show on December 26.  Following their performance that night, from 9:00-10:00 p.m., they will make an in-store appearance at the Opry Originals store on Broadway to meet fans and sign autographs.
 
In a year that saw Dailey & Vincent taking home IBMA Entertainer of the Year, Vocal Group and Gospel Recorded Performance awards for the second time, they also released their second CD for Rounder, Brothers From Different Mothers.   Currently it tops the Bluegrass Unlimited National Bluegrass Survey album chart for the third consecutive month (December).  PopMatters, an online journal covering popular culture, included the album at #10 on its Best Bluegrass of 2009 list.  Keith Lawrence at the Owensboro Messenger-Inquirer put Brothers at the top of his Best Bluegrass Albums of 2009 list, writing, "This is some of the best harmony singing — and some of the best Southern soul — you'll hear this year.  Period."
 
Dailey & Vincent's self-titled Rounder debut, released in 2008, was also critically acclaimed.  The editors at The9513.com placed it at #15 on their list of the top 100 country albums of the decade.
 
When Dailey & Vincent return to the road in 2010, they'll welcome a new fiddle player, Jesse Stockman.  Jesse was born June 17, 1977, in Deming, New Mexico.  He started playing fiddle at age 8, and went on to become New Mexico State Fiddle Champion four years in a row.  After he married, Jesse moved to Arizona to play with a local band, Patti Bell and the Arizona Jamboree.  He entered and won the Arizona State Fiddle Championship, Four Corners Mandolin Championship, and Four Corners Regional Flat Pick Guitar Championship.  While in Arizona Jesse and his good friend, Jess Barry, formed a bluegrass band called Crucial County.  It was while performing with Crucial County in Arizona that Jesse was approached by Doyle Lawson and offered a fiddle job with Doyle Lawson & Quicksilver.  Jesse moved to Tennessee in March 2002 and stayed with Lawson for the next 3 and ½ years.  In August 2005, Jesse began playing fiddle with The Isaacs.  While with The Isaacs, Jesse performed on many Gaither videos, traveled to Africa, Germany, Norway, the Netherlands, Ireland, and performed on several cruises.  He also had the privilege of playing with Vince Gill, George Jones, Josh Turner and many others.  Jesse and his wife Amanda have three children–Hannah, 10; James, 6; and Oliver who just turned one year old.
 
For additional information and touring updates, visit www.daileyvincent.com.
Tags:
bluegrass
,
Dailey and Vincent
Posted in
breaking news
|
Comments Off

on DAILEY & VINCENT RECEIVE EIGHT SPGMA BLUEGRASS AWARD NOMINATIONS