Written by Staff on July 16, 2019 – 11:55 am -
A mother of four returns home from church to find her husband's mangled car, just a block from home. As she enters her house, the phone is ringing. It is the hospital telling her to come quick, that her husband has been in an accident. She asks, 'How bad is he,' only to have the nurse on the other end of the line insufficiently cover the receiver while asking another nurse, "Shall I tell her?" At that moment, she knows he is gone. She struggles, wondering why he wouldn't stop drinking, how she will tell her children their daddy is gone, and how they will ever make it through.
***
After the ending of a tumultuous relationship, a sweet, kind-hearted girlfriend takes him back just one more time. She gives him everything he asks for, including the money in her purse, only to have him return a few hours later to ruthlessly and repeatedly stab her face and body, leaving her lying in a pool of blood. She is found, arms folded, eyes turned heavenward, dead, on her apartment floor.
***
I stand beside my mother's/her great-grandmother's casket as the young girl in front of me pours out her heart. Addiction, abuse, and bad lifestyle choices have caused her to lose custody of her three children, and the only way she could attend the funeral was by obtaining a special pass from rehab. She tells me how she has made up her mind to change, and I tell her how proud of her I am. Just a few weeks later, she is released from rehab and everyone thinks she is finally turning her life around. Then someone makes an offer she can't refuse, and she decides to go back for one more fix. Something goes terribly wrong, and her daddy finds her dead the next morning, lying on his bathroom floor.
***
This stuff isn't made up. This is real life. Each of these is true and have touched my life and the lives of those I love in a deeply personal way. My mother was the young widow with four children; my niece, Victoria, was the kind-hearted girlfriend; and my great-niece, Ashley, was the young mom in rehab. I could go on and on. There are plenty of stories. You could probably share many of your own. The human condition is something we all have in common. Everybody hurts. We all cry. Things touch our lives, and we are left reeling, sometimes to never fully recover.
So, the question is, why does God allow bad things to happen to good people?
Why does God look on while such things happen? How can a loving God allow such pain to be inflicted upon His creation? We hear of horrific happenings every evening on the nightly news, and we find ourselves asking the age-old, still-unanswered question again and again: Why does God allow bad things to happen to good people?
In spite of the frequency and number of times it has been asked, the question remains unanswered because to answer this question one would have to be able to see into, know, and fully understand the mind and reasoning of God. We know from Scripture that God is high above us, and His thoughts and ways are beyond what we have the capacity of comprehending.
"For My thoughts are not your thoughts, neither are your ways My ways, saith the LORD. For as the heavens are higher than the earth, so are My ways higher than your ways, and My thoughts than your thoughts." Isaiah 55:8,9
"For who hath known the mind of the Lord, that he may instruct Him?" I Corinthians 2:16
"Then the LORD answered Job out of the whirlwind and said, "Who is this that darkens counsel by words without knowledge? Now gird up your loins like a man, And I will ask you, and you instruct Me! Where were you when I laid the foundation of the earth?" Job 38:1-4
From these verses, we conclude that we can never fully answer the question of why God allows bad things to happen to good people, but as we look at a broader view of Scripture, we can see that God's original and never-faltering nature is and always has been purely and entirely good.
Our hearts cry, "Why, God?" when bad things happen because deep in each one of our spirits, we believe that God is good. We believe He is sovereign, that He is in complete control, and that He can prevent bad things from happening. So, why doesn't He?
Tags:
Bad things happen to good people
,
Cheryl Smith
,
Christian life
,
Danny Gokey
,
Jeremy Camp
,
life and death
Posted in
Christian interest
,
Devotionals
|
Comments Off

on Cheryl Smith: Why does God allow bad things to happen to good people?
Written by scoopsnews on October 6, 2018 – 4:06 am -
Jesus answered, 'The most important [commandment] is, Hear, O Israel: The Lord our God, the Lord is one. And you shall love the Lord your God with all your HEART and with all your soul and with all your mind and with all your strength.'" – Mark 12:29-30
To love God with all your heart means to love God with all of your feelings, with all of your emotions and with all your passion. 
You can be passionate about a lot of things, but the number one passion of your life should be your relationship with God.
Think about your relationship with God this way. When you first came to Christ there was no problem in feeling passionate about God. You had a hunger for the Word, to be in worship, and to tell others about Christ. You were excited about it and there was a very real passion there! But then as time went by and life presented its many challenges and opportunities, it became easy for other things to become a higher priority. 
Jesus reminds us that when you give your heart to God, you want to maintain that passion and love Him with all your heart.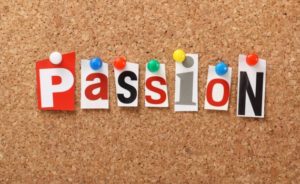 What is YOUR passion?
(Right from The Heart Ministries)
Hope you have a Blessed Saturday….
Give Me JESUS….
Tags:
Danny Gokey
,
Give me Jesus
,
Weekend Word from SGN Scoops
Posted in
announcements
,
Weekend Word
|
Comments Off

on What Is YOUR Passion?
Written by scoopsnews on March 24, 2018 – 5:22 am -
Jesus rose early in the morning to have time to talk with His Father.
(Mark 1:35)
We should strive to be more like Jesus.
Psalm 5:3 says:
My voice shalt thou hear in the morning, O LORD; in the morning will I direct my prayer unto thee, and will look up.
In the morning when I rise….Give me Jesus!
Tags:
Danny Gokey
,
Weekend Word from SGN Scoops
Posted in
announcements
|
Comments Off

on Weekend Word From SGN Scoops
Written by Staff on September 7, 2017 – 12:47 pm -
NIGHT OF HOPE HURRICANE HARVEY RELIEF CONCERT
September 20, 2017 – 6:00 PM
Verizon Theatre
Grand Prairie, TX
100% OF TICKET PROCEEDS BENEFITTING TEXAS GULF COAST VICTIMS
VIA CONVOY OF HOPE
www.convoyofhope.org
Tickets on Sale 9/7 @ 10am CST
Direct Ticket link: http://axs.com/events/342611/night-of-hope-tickets
Conway, AR 9/5/17: NIGHT OF HOPE a Hurricane
Harvey relief concert will be held on Wednesday, September 20th at Verizon Theatre Grand Prairie. 100% of all ticket proceeds will go to support the relief efforts through Convoy of Hope. Night of Hope is a collaborative effort from local Christian radio stations KLTY, AiR1, Way-FM, & KCBI and is produced by Awakening Events. The lineup includes some of the biggest names in Christian Music today, please join us as we come together to help those impacted by this devastating storm.
Confirmed artist lineup:
MercyMe
TobyMac
Casting Crowns
For King & Country
Zach Williams
Natalie Grant
Danny Gokey
Phil Wickham
Josh Wilson
Chonda Pierce
Laura Story
Brandon Heath
Jason Roy of Building 429
Tauren Wells
Moriah Peters
Chris August
Jason Crabb
Wayne Watson
Plumb
John Tibbs
*Lineup subject to change
1025 FRONT STREET, STE. 1 Ÿ CONWAY, AR 72032 Ÿ 501-514-1717 Ÿ AWAKENINGEVENTS.COM
Read more Gospel.music news 
here
.
Listen here to Gospel music online 
here
.
Tags:
Chonda Pierce
,
convoy of hope
,
Danny Gokey
,
Hurricane Harvey
,
Jason Crabb
,
Mercy me
,
Night of Hope
,
Zach Williams
Posted in
announcements
,
artists
|
Comments Off

on NIGHT OF HOPE — HURRICANE HARVEY RELIEF CONCERT feat. Jason Crabb, Zach Williams, more
Written by Staff on January 30, 2017 – 8:44 am -
Nashville, Tennessee  Ever popular female artists HIGHROAD will be performing on TBNs JUCE programming tomorrow evening at 8:30 PM EST with host artist Danny Gokey.
According to Wikipedia: JUCE TV is a youth-oriented Christian television network owned and operated by the Trinity Broadcasting Network. The network is aimed at teenagers and young adults between the ages of 13 and 30 years, and features music videos (similar to MTV, but with a Christian focus), Christian-themed entertainment and lifestyle programming, and some church services.
More about HIGHROAD from there website:
"What began as small gigs at county fairs and country churches has quickly become much more for Sarah and HighRoad. It's not just about the songwriting or the recording, the secret to the group's real-life harmony may well be found in their sisterhood. "A lot of people ask if we're a family group," Sarah says. "No, but honestly, when you're traveling that much with somebody, they become like family, so I would claim all of them as family."
HighRoad also considers their loyal fans—a rapidly growing base stretching clear across the country these days—as extended family. "I hope listeners really walk away and say, 'I feel like I know these girls, and I can relate to these songs,'" Sarah says. "My prayer as a songwriter and as an artist is that I'm just a vessel He can pour through."
Whether through story or song, the women of HighRoad are pressing on towards all God has called them to become. They are trusting He will make their paths straight as they submit to Him, and no matter what lies ahead, they'll be going wherever the high road leads."
For more Gospel music news click here. 
Tags:
Danny Gokey
,
HighRoad
,
JUCE TV
Posted in
announcements
,
artists
|
Comments Off

on Media Alert For HIGHROAD
Written by scoopsnews on May 11, 2016 – 9:50 am -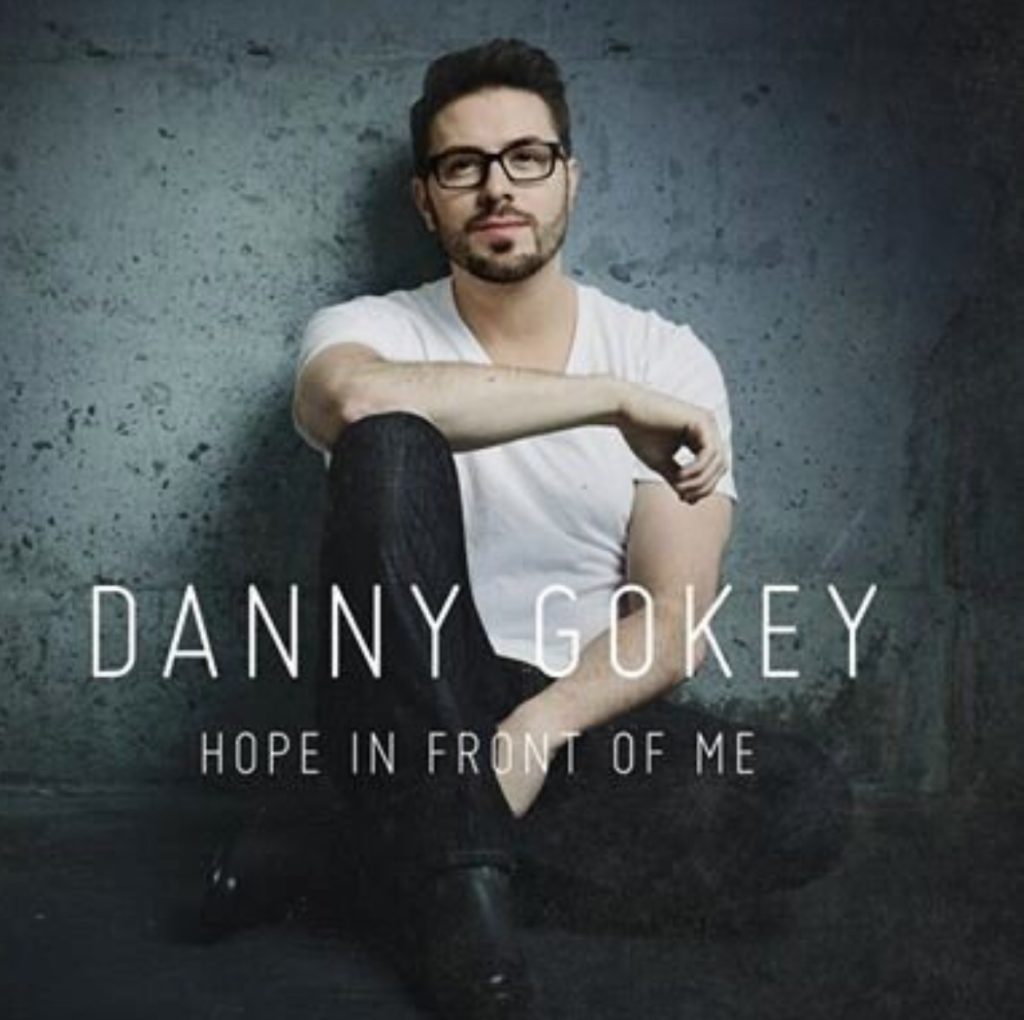 Tweet of the Day ❤️
Check this out!
What a night! Got to sing on the same stage that these legends sang on! @JordanSmithLive @JasonCrabbMusic @Russtaff1 pic.twitter.com/lzKx04u1Ec

— Danny Gokey (@dannygokey) May 11, 2016
Tags:
Danny Gokey
,
Jason Crabb
,
Jordan Smith
,
russ taff
Posted in
announcements
|
Comments Off

on Tweet of the Day!
Written by SGN Scoops Staff on May 19, 2011 – 2:38 pm -
Hendersonville, TN (May 19, 2011) – That character was displayed when Christian and Country music artists came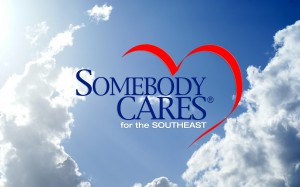 together Tuesday afternoon to lend their voices to the Somebody Cares for the Southeast Disaster Relief Benefit Special, hosted by Gary Chapman.  The two-hour special, collectively produced by Daywind Records, New Day Distribution, FamilyNet and NorthStar studios, was created to raise funds for Somebody Cares, a Christian organization that works hand in hand with the Red Cross, FEMA, the Salvation Army and others.  They currently have teams in Alabama, Mississippi, Tennessee and Virginia assisting with everything from serving meals, removing debris and providing counseling.   All of the artists, as well as the behind-the-scenes staff and crew, donated their time and talents to raise money for this organization, and in turn, make a difference to those affected by the deadly tornadoes.
Artists such as Danny Gokey, Michael English, Ray Stevens, Rachael Lampa, Karen Peck & New River, Montell Jordan and many others came out to support this great cause.   For some, the reason they chose to participate in this benefit was a personal one.   The accapella group, Committed, winner of NBC's The Sing Off, were displaced from their homes in Huntsville, Alabama in the days following the storms.  Lora Poore of the up-and-coming group, Faith 3, witnessed the storm's devastation first-hand when the only part of the house remaining was the interior closet she and her family were in.  These stories, and many more, will be included in the special, as these artists convey to viewers just how many families were personally affected by the storms.
"Today, I had the pleasure of interfacing with some who many would consider celebrity, yet who were willing to become part of something bigger than themselves to bring hope to those who have suffered so much in the recent tornado and flood stricken areas of our nation," shares Doug Stringer, Founder and President of Somebody Cares America.  "Their investment to participate in the Somebody Cares for the Southeast Disaster Relief Special was filled with moments of authentic compassion filled with emotion and, at times, tears.   The sacrifice of their time will help to bring attention and awareness to the ongoing needs, even when most of the media shifts to other news stories.  It will help to leverage and empower organizations and churches in their communities to continue to be a tangible expression of Christ love."
The benefit special will initially air on FamilyNet on Sunday, May 22nd at 7:00 pm ET, and will continue to air repeatedly on FamilyNet, American Life Network, and other Christian networks.  Check www.familynet.com or www.comstarmedia.com for more information on those airings.
To donate to this cause, simply text the word "icare" to 37284, or log onto www.somebodycares.org.  You will be able to donate any amount, and it is all 100 % tax deductable.  All of the proceeds go directly to Somebody Cares® to help the victims of this disaster.
Tags:
Danny Gokey
,
FamilyNet
,
Gary Chapman
,
Karen Peck & New River
,
Michael English
,
Montell Jordan
,
Rachael Lampa
,
Ray Stevens
,
Southeast Disaster Relief Benefit Special
Posted in
announcements
,
christian entertainment
|
Comments Off

on Artists Join Together To Benefit The Southeast Tornado & Flood Victims
Written by Staff on December 23, 2009 – 4:41 pm -
Kyle Petty, Aric Almirola, Kyle Busch, Danny Gokey, Holly Williams and More Join the Line-up for Fifth Annual Celebration of Music and Motorsports
NASHVILLE, Tenn. – December 23, 2009 – The worlds of country music and NASCAR once again collide in Music City for Sprint Sound & Speed Presented by SunTrust on Jan. 8-9, 2010 and tickets are going fast.  Since its inception, Sprint Sound & Speed Presented by SunTrust has attracted an estimated 40,000 fans and has raised more than $800,000 for Victory Junction (a year-round camping experience founded by Kyle and Pattie Petty for children, ages 6-16, with chronic medical conditions or serious illnesses) and the Country Music Hall of Fame® and Museum.
 
Some of the greatest names in country music will kick off the two-day event at the Grand Ole Opry when Sprint Sound & Speed Presented by SunTrust hits the stage of the Ryman Auditorium on Friday, Jan. 8.  The special night of music, which will include two shows at 7:00 p.m. and 9:30 p.m., will feature American Idol Season 8 finalist Danny Gokey, making his Opry debut, Holly Williams (9:30 p.m. show only) and Jason Michael Carroll (7:00 p.m. show only) along with already announced participants Hank Williams Jr. (9:30 p.m. show only), Chris Young and Kyle Petty and his band. There will also be appearances by Denny Hamlin, Clint Bowyer, Jamie McMurray and Chase for the NASCAR Sprint Cup driver Greg Biffle during the Friday night event.
 On Saturday, Jan. 9 the event continues at Nashville's Municipal Auditorium, where fans of racing and country music will have the opportunity to get up-close and personal with drivers, team owners, and top-name artists for autographs, story-telling, and question-and-answer sessions.  The fan event will feature show car and sponsor displays, as well as a charitable auction with memorabilia from the racing and entertainment industries.  NASCAR stars Aric Almirola, Justin Allgaier, Kyle Petty, Michael Annett, Carl Edwards, Ricky Stenhouse Jr., Kyle Busch, James Buescher, Brad Kesolowski, Logan Ruffin, Brian Scott and Morgan Shepherd join already announced participants Dale Earnhardt Jr., Tony Stewart, Denny Hamlin, Kasey Kahne, Michael Waltrip, Clint Bowyer, Reed Sorenson, and David Stremme.  Also participating in the festival will be Danny Gokey, Danielle Peck, Corey Smith, Ashton Shepherd, Brady Seals, Nathan Lee Jackson and duo Kate & Kacey who join previously announced participants Jason Michael Carroll, Josh Turner, members of Diamond Rio, and Chris Young.  More drivers and country music artists will be announced in the coming weeks.
 
Tickets range from $42 to $54 for the Opry at the Ryman shows on Friday, Jan. 8 and tickets for the festival on Jan. 9 are $20 for adults and $12 for children.  Combination tickets (good for the Opry and the festival) are also available and range from $55 to $69. To purchase tickets visit TicketMaster (ticketmaster.com) or opry.com.   For more information and updates check out soundandspeed.org.
 
ABOUT SPRINT NEXTEL:
Sprint Nextel offers a comprehensive range of wireless and wireline communications services bringing the freedom of mobility to consumers, businesses and government users. Sprint Nextel is widely recognized for developing, engineering and deploying innovative technologies, including two wireless networks serving nearly 51 million customers at the end of the third quarter 2008; industry-leading mobile data services; instant national and international push-to-talk capabilities; and a global Tier 1 Internet backbone.  For more information, visit www.sprint.com.
 
ABOUT SUNTRUST:
SunTrust Banks, Inc., with total assets of $172.7 billion on September 30, 2009, is one of the nation's largest and strongest financial holding companies. Through its banking subsidiaries, the company provides deposit, credit, trust, and investment services to a broad range of retail, business, and institutional clients. Other subsidiaries provide mortgage banking, brokerage, investment management, equipment leasing, and capital market services. Atlanta-based SunTrust enjoys leading market positions in some of the highest growth markets in the United States and also serves clients in selected markets nationally. The company operates 1,690 retail branches and 2,807 ATMs in Alabama, Arkansas, Florida, Georgia, Maryland, Mississippi, North Carolina, South Carolina, Tennessee, Virginia, West Virginia, and the District of Columbia. In addition, SunTrust provides customers with a full range of technology-based banking channels, including Internet, PC, and Automated Telephone Banking. SunTrust's Internet address is www.suntrust.com.
 
ABOUT VICTORY JUNCTION:
Victory Junction is a year-round camping environment for children, ages 6 to 16, with chronic medical conditions or serious illnesses.  Founded by Kyle and Pattie Petty in honor of their son Adam, the camp is located in Randleman, N.C. with a second location opening soon in Kansas City, KS.  Victory Junction offers programs for 24 disease groups and maintains strong relationships with 22 partner hospitals.  Victory Junction's mission is to provide life-changing camping experiences that are exciting, fun and empowering, in a safe and medically-sound environment.  As a not-for-profit organization, the camp operates solely through the support of generous donors to provide this experience at no charge to children and their families.  For more information, visit www.victoryjunction.org.
 
ABOUT THE COUNTRY MUSIC HALL OF FAME® AND MUSEUM:
Accredited by the American Association of Museums, the Country Music Hall of Fame® and Museum is operated by the Country Music Foundation, Inc., a not-for-prot 501(c)(3) educational organization chartered by the state of Tennessee in 1964.  The Foundation also operates CMF Records, the Museum's First Library and Archive, the CMF Press, Historic RCA Studio B and Hatch Show Print.  The educational programs of the Country Music Hall of Fame® and Museum are funded in part by grants from the Metro Nashville Arts Commission and the Tennessee Arts Commission through an agreement with the National Endowment for the Arts.  Preservation of Historic RCA Studio B made possible by the Mike Curb Family Foundation.  More information about the Country Music Hall of Fame® and Museum is available at www.countrymusichalloffame.org or by calling (615) 416-2001.
 
# # #
 
For more information contact:
Kaleidoscope Media
(615) 321-3211
Kristie Sheppard (kristie@kaleidoscope-media.com)
Joseph Conner (joseph@kaleidoscope-media.com)
Tags:
Aric Almirola
,
Danny Gokey
,
Holly Williams
,
Kyle Busch
,
Kyle Petty
Posted in
breaking news
|
Comments Off

on TICKETS ARE GOING FAST FOR 2010 SPRINT SOUND & SPEED PRESENTED BY SUNTRUST JANUARY 8-9