Written by Staff on March 9, 2018 – 8:57 am -
Artists Featured include U2, Alan  Jackson, Casting Crowns, Jason Crabb, Don Moen, Elvis Presley, Aretha Franklin, Bart Millard, For King & Country, Johnny Cash and many more
Spotify, a leading digital music service provider, is paying tribute to Rev. Billy Graham upon his passing with a special playlist, Rev. Billy Graham – In Memorium.
With over 60 songs, the playlist features a stellar lineup of artists whose songs reflect the teachings and honor the life of Billy Graham. Graham passed away February 21, 2018, in Montreat, NC.
Among the artists featured on the playlist are: Alan Jackson, Amy Grant, Andrae Crouch, Bart Millard, Casting Crowns, DC Talk, Don Moen, Cliff Barrows, Elvis Presley, For King & Country, George Beverly Shea, Jason Crabb, Jim Reeves, Joey & Rory, Johnny Cash, Mahalia Jackson, Michael W. Smith, the Oak Ridge Boys, Reba McEntire, Selah, TobyMac, U2, and many more.
Music was an integral part of every single Billy Graham crusade, drawing listeners in and preparing their hearts for the gospel message. This playlist is an uplifting and stirring collection of music that will bless those who listen.
Tags:
Alan Jackson
,
Aretha Franklin
,
Bart Millard
,
Billy Graham.
,
Casting Crowns
,
Don Moen
,
Elvis Presley
,
For King & Country
,
Jason Crabb
,
Johnny Cash
,
Spotify
,
U2
Posted in
announcements
,
artists
|
Comments Off

on SPOTIFY PAYS TRIBUTE TO BILLY GRAHAM WITH PLAYLIST,REV. BILLY GRAHAM – IN MEMORIUM
Written by Staff on November 5, 2015 – 10:18 am -
October 28, 2015 (Nashville, TN) – Don Moen, an iconic voice in Christian music and pioneer in the modern praise & worship movement, has been honored with a very special award highlighting his international influence. During the 50th Anniversary Gala last week, Oral Roberts University honored Moen with the Lifetime Global Achievement Award, celebrating Don's outstanding excellence and vast impact. The award was presented to Moen by ORU President, William M. Wilson.
"Don is one of the most gifted worship ministers of our generation," said ORU President William M. Wilson. "His ability to bring an audience with him into God's presence is astounding. Don has journeyed to the 'uttermost bounds of the earth' with the music of our King in a variety of ways. His integrity, passion, and character speak volumes. All of this makes Don a very worthy recipient of ORU's Lifetime Global Achievement Award."
"It is an incredible honor to receive this award, and I am humbled to be included in the group of distinguished recipients," said Moen. "ORU has played a significant role in the direction of my life. It's where I met my wife Laura, and it's where I met Terry Law and joined Living Sound, starting my lifelong career in music ministry. I'm excited to see what the next 50 years holds in store for ORU and the lives of the students they are impacting."
ABOUT DON MOEN
The music and ministry of Don Moen reaches a global audience, impacting millions of people. In addition to the United States, his travels for concerts and seminars have taken him to Ghana, South Africa, Singapore, the Philippines, South Korea, Brazil, Canada, Australia, Great Britain, Hong Kong, Malaysia, Indonesia, Japan, the United Arab Emirates, and many more.
Connect with Don Moen:
Tags:
Christian Music
,
Don Moen
,
oral roberts university
Posted in
announcements
,
artists
|
Comments Off

on DON MOEN HONORED WITH LIFETIME GLOBAL ACHIEVEMENT AWARD
Written by Staff on May 27, 2015 – 9:24 am -
Nashville, Tenn (May 26, 2015) The very popular RFD-TV Gospel music variety program The Music City Show is excited to announce the opening of Season Four on Thursday, May 28th, with more great talent and a fascinating Give-Away creating an electrifying atmosphere.

Season Four features some of Gospel and Country music's most popular artists. Aaron Tippen, Michael English, Jeff & Sheri Easter, Gordon Mote, Mark Trammell Quartet, Whisnants, Don Moen, Allison Speer, Freemans, Tim Lovelace, Blackwood Brothers, and  The Freedom Singers, as well as the show regulars, the Positive Cowboy – Jim Sheldon, and the Blue Jean Band.

Help The Music City Show Season 4 Premier on RFD-TV by entering the contest give away. Follow the instructions below and it will be easy and fun, plus you may just be a winner.
Enter the MUSIC CITY SHOW SEASON 4 FAN APPRECIATION GIVEAWAY!
$25.00 each in merchandise to 10 fans.
Here's how to enter:
1. Like The Music City Show Facebook fan page.
2. Like this post
3. Share this post to your page.
We will announce the winners on Friday, May 29th!!!!!
In the meantime click this link for a super preview of some of the talent scheduled for Season 4.
https://youtu.be/L3yiEw9S2l8

To learn more about the Music City Show go to http://www.themusiccityshow.com or https://www.facebook.com/themusiccityshow . Twitter them at https://twitter.com/MusicCityShow .

                                                                 ####
About The Music City Show
The Music City Show, a Southern/Country Gospel weekly show featuring top artists like the Oak Ridge Boys, Adam Crabb, Karen Peck and New River, the Browders, the Bowling Family, the Blackwood Brothers, the Hoppers, Comedian Tim Lovelace, Gene McDonald, Aaron Wilburn, Lynn Anderson, the and many more. The show features special host, Tim Lovelace, each week with Nashville's own Blue Jean Band and The Positive Cowboy Jim Sheldon. The Music City Show is a series based in Nashville, Tennessee – America's favorite Music City. The show has many elements of Nashville that people love, namely a live house band, talented artists, heartfelt interviews and comedic entertainment. It is likened unto The Tonight Show, with comedy segments, and a beautiful cityscape backdrop.
The Show has now expanded to four networks which include RFD-TV, The Heartland Network, FamilyNet, and the NRB Network.
Tags:
Aaron Tippen
,
Allison Speer
,
contest
,
Don Moen
,
Freemans
,
gordon mote
,
gospel music
,
Jeff & Sheri Easter
,
mark trammell quartet
,
Michael English
,
Music City Show
,
Tim Lovelace
,
Whisnants
Posted in
announcements
,
artists
,
contests
,
special feature
|
Comments Off

on RFD-TVs Music City Show Set To Open Season Four With Big Give-Away
Written by SGN Scoops Staff on July 8, 2014 – 4:23 pm -
"…Your prayers and gifts to the poor have come up as a memorial offering before God." Acts 10:7
Nashville, TN (July 8, 2014) —- Christian music's renowned singer, songwriter, producer, and worship leader, Don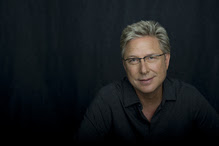 Moen, announced today the launch of a new charity, Worship In Action. Formerly known as Don Moen and Friends, Worship In Action is a Nashville, TN based charity that has a long-range plan to provide hope for the poor, aid after natural disasters, and care for orphans around the world. Currently, Worship In Action provides food and safe drinking water for the 190 children of Royal Seed Home in Ofaakor, Ghana. A donation of $25.00 per month guarantees every day one less child goes to bed hungry. Donations can be made at www.worshipinaction.org and the website will also offer more information about activities of the charity.
"For many years I have felt this message stirring in my heart, 'worship is more than the songs we sing,'" explains Moen. "Worship is lifting our hands up to God, and also reaching out to those in need, touching them with God's presence in practical and tangible ways. This is one of my greatest joys and I'm thankful you are sharing this journey with me. The name Worship In Action more clearly defines what we have always done through Don Moen and Friends…putting our worship into action."
Moen began his sojourns to Africa in his twenties, as a member of a Christian band called Living Sound. Over the years, Moen has returned to Africa numerous times for solo performances, which are also very popular in Asia and America, where he leads packed venues in praise and worship. It was on one of these tours in Ghana, West Africa that Moen visited Royal Seed Home and met an orphan girl named Gifty. Gifty's story deeply touched Don's heart and moved him to do whatever he could to support the work of the home. Shortly after being born, Gifty was placed in a garbage bag and left by the side of a road. Some children playing in the area saw movement in the bag, and thinking it was a snake, began hitting it with sticks. When they heard a baby crying the children ran to get help and Gifty was placed in the orphanage. Still bearing a scar on her forehead from one of those sticks, Gifty's charm and personality grabbed Moen's heart and that was the beginning seed for Worship In Action. Gifty was recently adopted by an American family, but Worship In Action continues to support the 190 other children who currently reside at Royal Seed Home.
Tags:
Africa
,
Christian Music
,
Don Moen
,
Worship In Action
Posted in
announcements
|
Comments Off

on Singer/Songwriter Don Moen to Launch "Worship In Action"
Written by SGN Scoops Staff on January 11, 2012 – 9:47 pm -
Nashville, TN  Award winning songwriter, Tery Wilkins, has reached an agreement with Catacomb Music.
"I am beyond thrilled to partner with Scott and the Catacomb Music Family", said Tery Wilkins. "I have known Scott for a while now and his heart for ministry speaks volumes to me and to anyone who has ever had the privilege to know him. I've purposely waited for the right management team to come alongside and partner with me. I am absolutely beside myself with excitement about how God knows the perfect timing and the right players to team up with when it's time for destiny. I have kept myself out of the music scene for a while now since my days with N'Harmony, but after much soul-searching hours of prayer, I feel its time to unleash my music on the world once more"
After 10 years Tery is in the process of recording a debut Praise & Worship project with several "special" guests, from SG & CCM, worshipping with him. Produced by Tery's long-time friend, David Browning (Avalon) this project is holding nothing back.
Tery was recently a recipient of a Prestigious BMI Award for most radio played song. He was also nominated for a Dove Award in 2010. Tery was also a part of two of Integrity Music's Don Moen Worship Projects recorded live at CBN. Tery has written exclusively for Gaither Music Company, Crossroads Music and currently Brentwood Benson/Joel Lindsey. A few of his songs are; "I AM" (Hoppers) "Joyful Morning" (Hoskins Family), The Answer Is Christ (Talley Trio), Love Called My Name (Ivan Parker), and the best is yet to come.
"I have known Tery & have loved his songs for many years" said Scott Lucas. "Tery is one of Gospel's top songwriters & Catacomb Music is elated to add Tery Wilkins to the Catacomb Music family, along with www.songofdavidonline.com, www.drivenqt.com, www.dondegrate.com, www.mjdubbeld.com, www.coulterministries.org "
For more information on Tery Wilkins visit www.terywilkinsministries.com
For more information on Catacomb Music visit www.catacombmusic.com
Tags:
BMI Award
,
Catacomb Music
,
Don Moen
,
Gaither Music Company
,
hoppers
,
Hoskins Family
,
ivan parker
,
Southern Gospel News
,
talley trio
,
Tery Wilkins
Posted in
announcements
,
christian entertainment
|
Comments Off

on Top Songwriter Tery Wilkins Reaches Agreement with Catacomb Music