Written by SGN Scoops Staff on January 14, 2011 – 2:01 pm -
FORGE, TN – Singer / songwriter Michael Jason Frost has released his
first-ever live concert DVD, recorded live at The Miracle Theater in
Pigeon F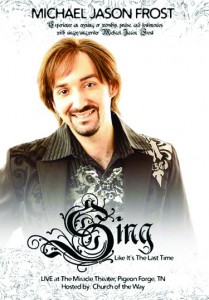 orge, TN and hosted by Church of the Way.
Frost welcomed
hundreds of guests to experience an evening of praise, worship and
testimony as the singer / songwriter shared his stories and radio hits
such as "God's Gonna Give You A Testimony," "The Preacher's Son," and
more from his debut solo CD from Crossroads Pinnacle label. The DVD also
features "Sing Like It's the Last Time," a song that spent 3 months in
the Singing News Top 80 chart in 2010. The DVD includes bonus features
and special guests.
The release of the
DVD is complemented by a new radio single by Frost, "Three Words, Three
Nails, Three Days," now at stations across the country via Crossroads
Music. The song, written by Frost, is a highlight of the concert. The
DVD is available at www.michaeljasonfrost.com
Tags:
dvd
,
Michael Jason Frost
,
The Miracle Theater
Posted in
artists
,
christian entertainment
,
new music
|
Comments Off

on Michael Jason Frost releases first-ever live concert DVD
Written by Scoops Staff on August 10, 2010 – 1:10 pm -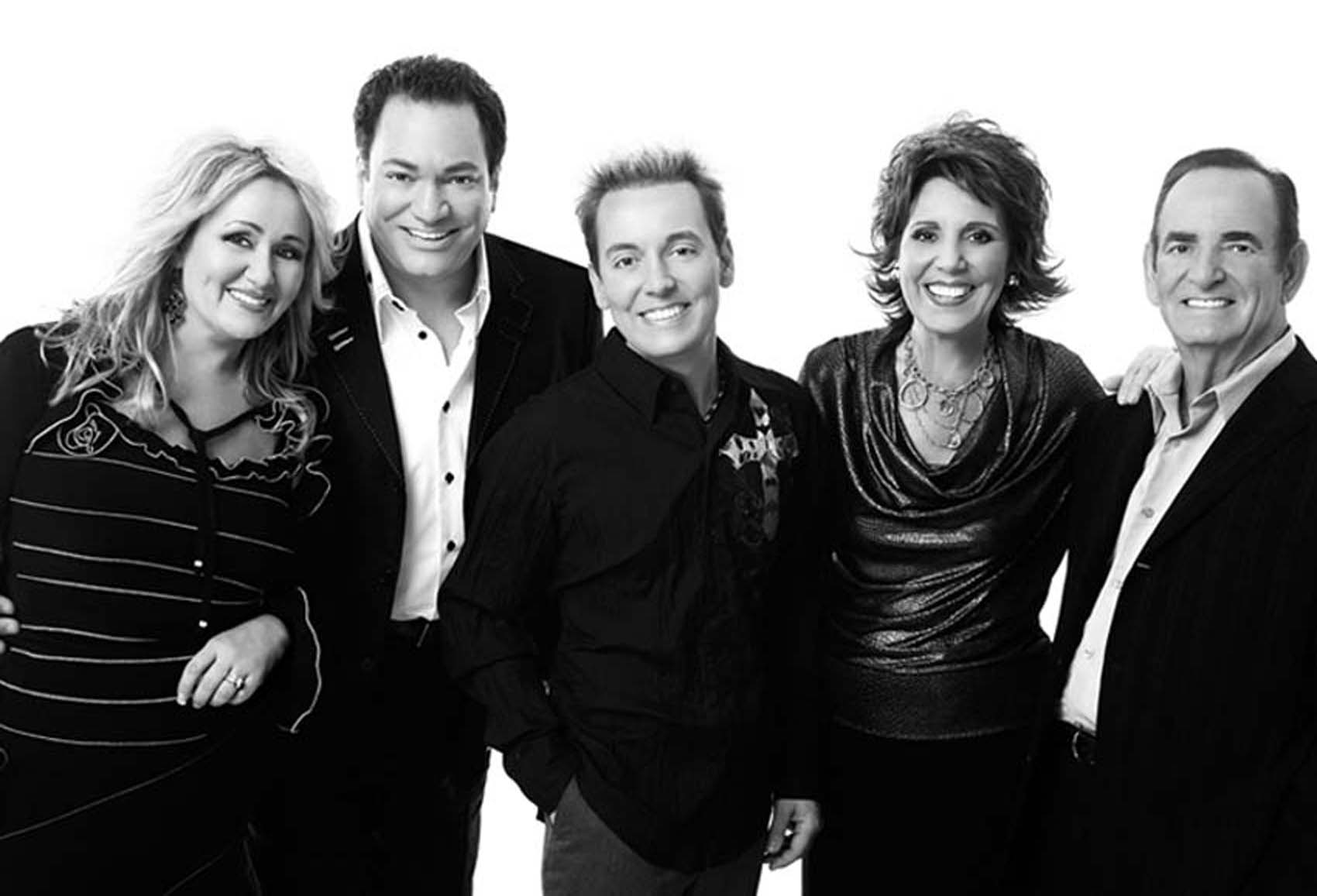 NASHVILLE, TENN. (August 10, 2010) – Just one week after its long-awaited release, The Gaither Gospel Series: The Best of The Hoppers made an impressive debut, with the DVD soaring all the way to #2 on Billboard's video chart while the CD entered the Billboard Heatseeker chart at #4. Additionally, the CD entered the Nielsen SoundScan Southern Gospel chart at #1 and the Contemporary Christian chart at #10.
One of the most awarded and respected groups in southern Gospel music, The Hoppers have spent more than 50 years recording Gospel music and traveling worldwide, performing fan favorites like "Jerusalem," "Yes I Am," "Shoutin' Time" and "Yahweh," to name a few of the 18 tracks found on this new collection.
The Best of the Hoppers, hosted by Bill Gaither, highlights many of the group's unforgettable and heartwarming performances from the Homecoming Series over the past two decades. Claude, Connie, Dean, Kim and Mike Hopper crack open the family scrapbook with never-been-seen-before family insights as they re-trace their extraordinary musical journey.
"For 50 years, we've put our heart and soul into the messages of our songs," recalls group member Connie Hopper, "and we've worked to make those lyrics translate onto our videos." Dean Hopper, a second generation member added: "As I looked back over this list of songs and the memories they bring to mind, I experienced a 'chills-up-your-spine moment' as I considered all of the opportunities we have had. We couldn't be more grateful."
The Best of The Hoppers aired as a part of a television feature on Great American Country (GAC), the RFD Network, TBN, Daystar, FamilyNet, Gospel Music Television, Gospel Music Channel, Liberty, CTN, Total Living Network (TLN) and Crossroads & Vision Television in Canada among other outlets.
The Best of the Hoppers (Gaither Music Group), distributed by EMI CMG Distribution, is available online and everywhere Christian music is sold. For further information, visit www.thehoppers.com.
Tags:
dvd
,
gaither
,
hoppers
Posted in
new music
|
Comments Off

on New Gaither Gospel Series Release: The Best Of The Hoppers Rockets Up Billboard Charts
Written by Scoops Staff on July 9, 2010 – 3:23 pm -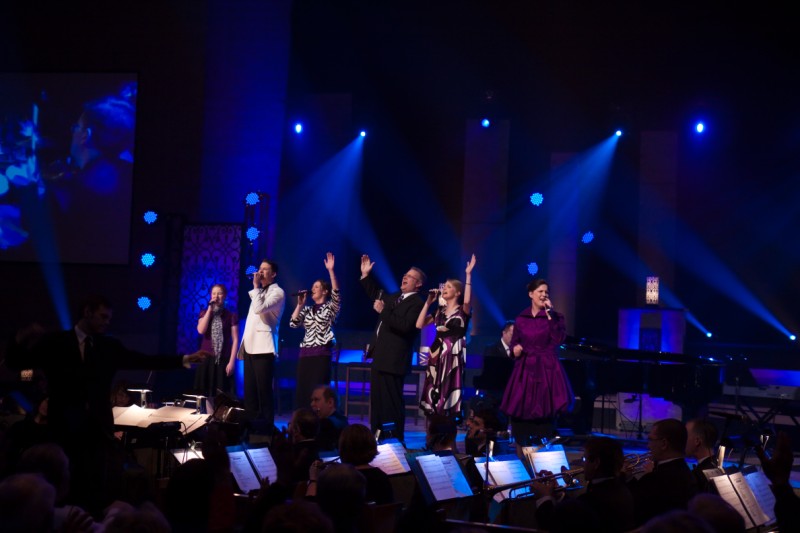 (New Richmond, OH)  The Collingsworth Family are spending the week, working at Gaither Studios in Alexandria, IN, filming B-Roll and editing both the video and audio portions of their two brand new Video projects along with the coordinating Audio CDs.  Filmed in High Definition in Flint, MI, all production work on these projects is being directed and coordinated by Gaither Productions of Alexandria, IN.  Produced and directed under the skilled hand of one of Nashville's finest, Wayne Haun, the project includes The Collingsworth Family performing with a live band on stage consisting of Stan Whitmire on piano, Jeremy Medkiff on bass, and Mark Rout on drums.  Also joining them in the production was a full live orchestra consisting of members of the Flint, Ann Arbor, and Detroit Symphony orchestras.  Included in the two projects are two brand new piano/orchestra arrangements of THE HOLY CITY and MY TRIBUTE, personally arranged by Kim Collingsworth and famed Disney orchestrator, David Clydesdale.  Titled FEAR NOT TOMORROW and A DECADE OF MEMORIES, both High Def DVDs will release on September 1. / www.TheCollingsworthFamily.com
Tags:
collingsworth family
,
dvd
,
gaither
Posted in
artists
,
new music
|
Comments Off

on Collingsworth Family at Gaither Studios
Written by Scoops Staff on May 6, 2010 – 9:44 pm -
"Vote With Your Remote" Campaign drives Secrets of the Mountain success and fuels DVD sales
The highly-touted "family" TV movie, Secrets of the Mountain, captured the number one spot in its time slot with over 7.4 million viewers on Friday April 16.  A nationwide "Vote With Your Remote" grass roots campaign helped Secrets trump Ghost Whisperer (4.4 million viewers), and is now driving robust Secrets DVD sales, demonstrating the huge audience appeal for quality family entertainment.
"A clear message has been sent," said Secrets executive producer, Ben Simon. "American families want more high-quality programming that they can enjoy together. We've heard their voice, and more great family movies are on the way."
Secrets of the Mountain is the first in a series of movies that the world's biggest retailer, Walmart, and the world's largest consumer products maker, Procter & Gamble (P&G), have partnered to produce.
Secrets" TV success has carried over to Walmart stores where the Secrets DVD is being offered for a limited time at just $12, bundled with a CD soundtrack produced by Randy Jackson and featuring American Idol® winner Jordin Sparks, top 5 finisher Brooke White and many others.
Television audiences eager for high-quality family movies launched a "Vote With Your Remote" campaign to get families to watch Secrets, causing the movie to become one of Google's most-searched terms on the day of its TV premiere.
The "Vote with your Remote" program gives viewers a vehicle to voice their support for family entertainment and keeps them up-to-date on upcoming family-oriented movies and TV shows.
The next movie from the Walmart/P&G collaboration entitled The Jensen Project is set to broadcast July 16 on NBC.
For years, advertisers have been asking for better, broad-reaching family programs. In 1998, more than 40 marketers, including P&G and Walmart, formed the Alliance for Family Entertainment to push for more family-friendly shows. The Alliance has played a significant role in bringing 20 primetime programs to air, including hits The Gilmore Girls, Chuck, and Everybody Hates Chris, among others.
Research conducted by the Association of National Advertisers showed that ads were less effective when they appeared on shows containing sex, violence or drug abuse, and that only 23% of American parents are satisfied with the amountof family programming.
"The success of Secrets of the Mountain confirmed what our research has shown," says Simon. "Parents will support movies like this – so long as we make them available."
For interviews, review copies or giveaway DVD/CD sets, contact: Gina Adams, 888-253-3622
An online Press Room for the campaign is at www.votewithyourremote.com/pressroom
Tags:
christian entertainment
,
dvd
,
television
,
vote with your remote
Posted in
christian entertainment
|
Comments Off

on Family TV Movie Takes #1 Spot
Written by Scoops Staff on April 22, 2010 – 11:48 am -
Brentwood, TN (Mansion Entertainment) April 21, 2010 – Recently Grammy-nominated, Triumphant Quartet, will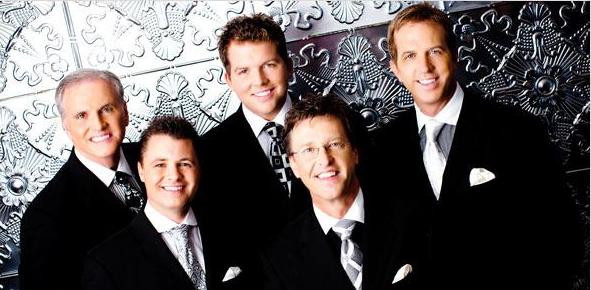 be recording a new project and live performance in Branson, MO at The Mansion Theater for future release on DVD.
Branson Missouri, with some of the grandest theater stages in the country, is fast becoming known as a prime location to witness some of the best talent that Southern Gospel has to offer. This reputation will continue to grow on June 24th, 2010 at 3pm, as Southern Gospel music fans are invited to be a part of the live audience at The Mansion Theater when Triumphant Quartet takes the stage to record their live DVD.  Free DVD's will be given to the first 100 people to order tickets for the event once the final product has been completed.
Triumphant Quartet has recently been recognized recently with a Grammy nomination for Best Southern, Country or Bluegrass Gospel Album as well as being the awarded the Top Male Quartet of the Year at the 2009 Singing News Fan Awards. They are known for such top charting songs as "I Bring You Forgiveness", "Don't Let The Sandals Fool Ya" and most recently, "Everyday".
To order tickets for the live DVD taping you can contact the Mansion Entertainment office at 866.707.4100. For directions to The Mansion Theater visit their website at www.TheMansionEntertainment.com. For more information regarding Triumphant Quartet, visit www.TriumphantQuartet.com.
(Pictured from left to right: Clayton Inman, David Sutton, Scott Inman, Jeff Stice, Eric Bennet.)
Contact:
John Mathis Jr, media promotions and publishing
Mansion Entertainment
615-712-7143
615-598-6221
http://www.themansionentertainment.com
Tags:
dvd
,
mansion theater
,
triumphant quartet
Posted in
artists
,
gospel events
|
Comments Off

on Be A Part Of The Live DVD Taping of Triumphant Quartet