Written by SGN Scoops Staff on January 14, 2015 – 12:31 pm -
Dalton, Georgia  Plans for the second annual Gerald Crabb Gospel Fest are underway! A&G Entertainment is pleased to announce the Gerald Crabb Gospel Fest is scheduled for Thursday, July 9th through Sunday morning, July 12th and will be held at the Northwest Georgia Trade and Convention Center in Dalton, Georgia.
"We were thrilled with the success of last year's event," stated Crabb. "We've been working since last year to make this Gospel Fest even better. I'm excited to bring the best in gospel music to the North Georgia area, and I'm also excited to incorporate activities during the week that will help regional artists develop and grow. I'm looking forward to great music and fellowship and I'm praying this is an event where people are truly uplifted spiritually."
The lineup for the evening concerts is outstanding. On Thursday, father and son duo Wilburn & Wilburn will take the stage along with Terah Crabb Penhollow, original member of the award-winning Crabb Family, and will also feature the Gaither Vocal Band's lead singer, Adam Crabb. Grammy award-winning Jason Crabb is the highlight for Friday night and Saturday night's award winning performers will be Brian Free and Assurance, The Freemans and Weston & Christy Hinson.
Mornings will start with chapel services led by Gerald Crabb followed by afternoon regional artist showcases. This year's Gerald Crabb Gospel Fest will also include a talent search, sponsored by Daywind Music Group, and a songwriting and artist development workshop. The event wraps up on Sunday morning with a prayer breakfast and concert led by Gerald Crabb and The Freemans.
Just Added July 8th will be a Family night with Gerald Crabb.  Admission is free on that night.
This is an event not to be missed! Tickets for Gerald Crabb Gospel Fest 2015 go on sale January 26, 2015 and can be purchased at http://www.nwgtcc.com/ or by calling 877-772-5425. For more information, visit www.geraldcrabbgospelfest.com.
Tags:
events
,
gerald crabb
,
southern gospel concerts
,
Southern Gospel News
Posted in
announcements
|
Comments Off

on 2015 Gerald Crabb Gospel Fest Scheduled July 9-12
Written by Scoops Staff on December 8, 2010 – 12:52 am -
Singer/songwriter/worship leader Jennifer Shaw will be featured at the 2nd Annual Worship 4:24 Conference to be held at Cedarville University in Cedarville, Ohio on January 28-29, 2011 (www.worship424.com).  Co-sponsored by the State Convention of Baptists in Ohio and Cedarville University Department of Music and Worship, the conference is designed to equip worship leaders, musicians, bands, praise teams, and tech crews to be effective leaders.
Shaw will share the stage for the opening concert with Lenny LeBlanc, who is serving as the keynote speaker for the event.  LeBlanc rode the crest of success as half of the popular duo LeBlanc & Carr. To date, their smash hit song "Falling" remains in the record books as one of the most popular singles ever, attaining the rare feat of being named a BMI Millionare song, indicating one million radio plays, and was named one of Billboard Magazine's all-time favorite Top 40 hits.  After his conversion to Christianity, LeBlanc entered the contemporary Christian music realm where he released seven solo projects, achieving more than a dozen top ten radio singles. His involvement with the Maranatha Praise Band and as worship leader on Integrity Hosanna's 'Pure Heart'  brought him further recognition, as well as writing popular songs such as the Dove Award-winning "Above All" worship standard.
In addition to the opening concert, Shaw will teach three sessions for the conference including basic and advanced vocal techniques and assembling a vocal team.  Shaw's current national recording entitled Love Broke Through has produced a #3 single on the CMW Worship charts.  Additionally, the song "God Loved The World, "co-penned by Shaw, her producer Paul Marino and writer Jeremy Johnson, was chosen as the featured song at the Evangelical Covenant Church conference as well as being included in the 2010 Christmas musical from LifeWay Christian Resources, one of the world's largest providers of Christian products and services.  The song recently became a music video and has been featured on God TV as well as other national television networks.
Shaw began her music career as an opera singer after graduating with a Master's degree in Vocal Performance from the prestigious Manhattan School of Music.  She performed in over forty shows in the theater, from Shakespeare to Puccini operas.  Shaw later became a Professor of Music for Cedarville University and performed with the Columbus Symphony.
Shaw has been featured on several national television and radio programs including Christian Television Network, LeSea Broadcasting, TBN, and Cornerstone Television, among many others.
For further information, visit www.JenniferShaw.com.
Tags:
events
,
jennifer shaw
,
praise and worship
Posted in
artists
,
gospel events
|
Comments Off

on Annual Worship Conference announces featured Clinicians and Performers
Written by Scoops Staff on March 16, 2010 – 8:41 pm -
MECHANICSVILLE, Va. – Joseph T. Lee Ministries will be sponsoring two concerts this coming May in order to raise money for those affected by the Haiti earthquake which took place this past January.  The "Help For Haiti Relief Concerts" will take place on Friday, May 21, 2010 and Saturday, May 22, 2010 in central Virginia.
The May 21, 2010 concert will feature Hinson Revival, Vertical Praise, and Lee & Loyall.  The venue for the concert is Oak Knoll Middle School in Mechanicsville, Virginia.  There is no ticket admission. A love offering will be taken up during the event.
Saturday, May 22, 2010 will feature an evening with Vertical Praise and Lee & Loyall.  This event will be take place at Orange Assembly of God in Orange, Virginia. A love offering will be taken up at this event as well.
All proceeds and money donated will be given to Sunshine Ministries. Sunshine ministries funds and sponsors orphanages and churches in Haiti.  The money raised will help the orphaned children of Haiti, feeding & clothing, and rebuilding churches.
"My heart has gone out to the people of Haiti ever since I heard about the terrible devastation that has taken place there," mentioned Joseph T. Lee.  "I am so thankful that I am in an industry that has groups that would give up their time and money to be a part of something like this."
More information on the event can be found at http://www.josephleeministries.com or by calling Joseph T. Lee at (804) 241-8231.
More information on Joseph T. Lee can be found at his website – located at http://www.josephleeministries.com .  Contact and booking information can be found at the site. Fans are also encouraged to visit Joseph on ShoutLife by heading to http://www.shoutlife.com/josephlee .
Tags:
chairitable causes
,
events
,
hinson revival
,
joseph t. lee
,
vertical praise
Posted in
causes
,
gospel events
|
Comments Off

on Joseph T. Lee Ministries to Sponsor Help For Haiti Relief Concerts
Written by Scoops Staff on November 13, 2009 – 11:58 am -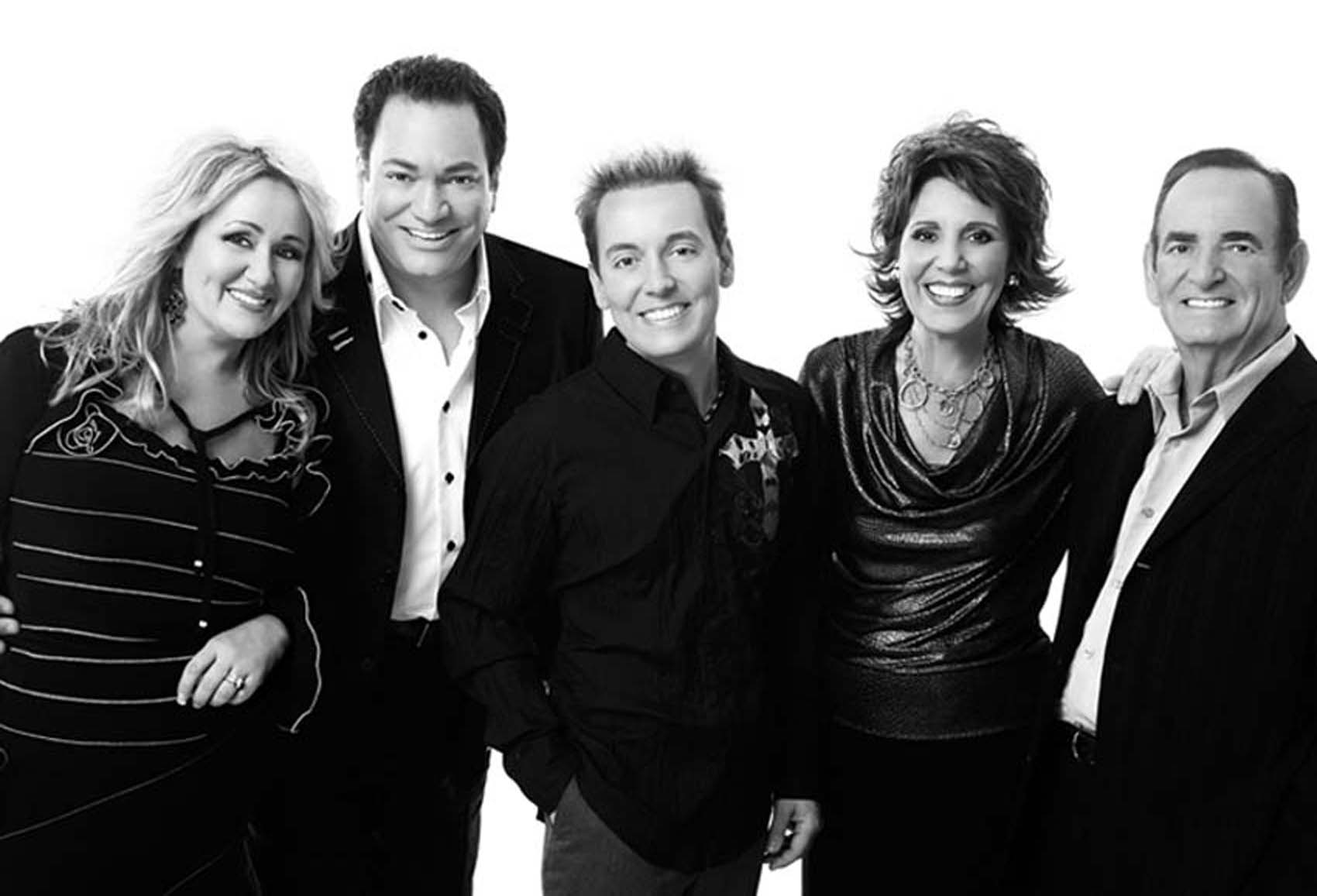 DEN, NC — The Hoppers, from nearby Madison, are longtime favorites among members of the Gaither Homecoming videos, television shows and concert events. They are also legends in the Southern Gospel music industry.
In recent decades they have crisscrossed the nation repeatedly, and circled the globe many times, sharing the life-changing Good News in song and tight, family harmony.
Just as importantly, the Hoppers are homefolks from Rockingham County, and are especially proud of their North Carolina heritage.
In keeping with this, they are currently planning the Hoppers Homecoming, to be held in Eden, on Sat., Nov. 28th, at Osborne Baptist Church.
For the evening, the Hoppers — Claude, Connie, Mike, Dean, and Kim — will present a variety of songs that have garnered national attention for the mixed group. For example, they will perform favorites like "Shoutin' Time," "Anchor to the Power of the Cross," "Jerusalem," "I've Come Too Far," and songs from their new album, Unforgettable. Also, they will sing Christmas carols and holiday favorites.
According to Claude, founder and manager of the group, the Hoppers are especially energized about performing back home.
"It is always a blessing for us to showcase the Gospel message in song, but it's personally meaningful for us to be together with homefolks—here in Eden."
As special guests, the Original Hopper Brothers & Connie will reunite for the evening. Original members, Claude, Monroe, Steve, Will, and Connie Hopper, will sing many of the songs from the earliest days of their musical adventure.
"We are extremely excited about this for it's always a thrill to sing with my brothers," Claude added. "We started out as farm boys that loved to sing together. Although we're all older now, nothing has changed—we still have a blast together!"
Over more than 50-years of ongoing ministry, it seems clear that the Hoppers have not forgotten the eternal purposes behind their singing and stage performance; and there is a renewed excitement brewing in Eden over the upcoming concert event.
"It's been continual ministry, long miles, and mighty miracles since this group's early days of harmonizing in the tobacco fields in and around Rockingham County," Claude said. "We still live at the home-place outside Madison."
"It's our goal that Christians from all walks of life will enjoy this Gospel music experience," he added, "and we hope everyone receives a special touch from the Savior during the concert. Come, celebrate the holiday season with us right here at home."
"We plan to pull out all the stops for this big night!" Dean Hopper said. "This is a chance for us to thank our many friends and family for their years of support and encouragement. We also look forward to visiting with everyone during and after the concert."
The evening will capitalize on the strengths of each of the members of The Hoppers in unusual musical settings. The result will be a rich musical tapestry.
"After the concert, my family looks forward to meeting and greeting many of our friends who attend," Dean added. "We look at it as a great opportunity to get to know everyone!"
The Homecoming is sponsored by the Hopper Heritage Foundation, and will officially mark the launch another active year of sharing the Gospel message in song for the Rockingham County group. Doors open at 6:00 p.m.
Gold advantage seating is $20 (100 seats available), and general admission is $10. Osborne Baptist Church is located at 326 East Stadium Dr., Eden, NC.
For more information about the Hoppers, contact the group by writing: The Hoppers, 2811 US Hwy 220, Madison, NC 27025, or call: (336) 548-2968, or email: info@thehoppers.com.
Pictured: Kim, Dean, Mike, Connie and Claude Hopper, of the Hoppers.
Tags:
events
,
hoppers
Posted in
gospel events
|
Comments Off

on Hoppers and Original Hopper Brothers and Connie plan Homecoming
Written by Scoops Staff on November 13, 2009 – 11:50 am -
Bartlesville, OK – This coming Saturday, November 14, starting at 7:00 PM at the auditorium at 126 N. Kaw in Bartlesville, the Country Gospel Music Association Bartlesville Chapter will host a Combo Jamboree Musical Celebration in honor of holidays past, present, and future. The Country Gospel Music Association International, based in Branson, Missouri, is the largest Country Gospel organization in existence with more than 5400 members worldwide and exists solely to enhance the music ministries of its member artists.
For the first time ever, award winning musical artists from the Kansas City, Missouri chapter, the Branson chapter, and the Tulsa chapter will join Bartlesville's local artists for a musical get-together in concert. Artists participating include the Country Cross Duo, Duo of the Year Gentle Hearts, Platinum Heart International Psalmist Gary Douglas Warlick, new vocal group the First Love Trio, Mol Hawkins, Yodeler of the Year Peggy Van Deren, Songwriter of the Year Christi Mynatt,, along with many other chapter member artists. CD's will be available for purchase in the entry area.
Finger foods will be provided in the fellowship area by the chapters at no charge and admission is FREE. A goodwill offering will be received to help with facilities expense before intermission. For additional information, Bartlesville Chapter officers Ann Warlick(918-335-3969) or Becky Hambright(918-336-3279) are available to answer questions.
Tags:
awards
,
events
Posted in
gospel events
|
Comments Off

on COUNTRY GOSPEL MUSIC ASSOCIATION: Combo Jamboree Musical
Written by Scoops Staff on November 12, 2009 – 2:02 pm -
The 2nd Annual Kate Davidson Memorial Concert
Featuring: The Booth Brothers and C S & K
Thurs. Nov. 12th, 7:00 PM
Air Line Baptist Church
White Sulphur Road
Gainesville, GA 30507
The purpose of this concert is to support the Kate Davidson Scholarship Fund.
Mrs. Davidson, Hall County, GA educator for over 30 years and her husband the Rev. Harley Davidson assisted in helping many, many young people further their education. Their daughters hold this concert to continue that help through a scholarship in their name.
Tags:
booth brothers
,
events
Posted in
gospel events
|
Comments Off

on Concert to benefit scholarship fund being held tonight
Written by Scoops Staff on November 10, 2009 – 9:47 am -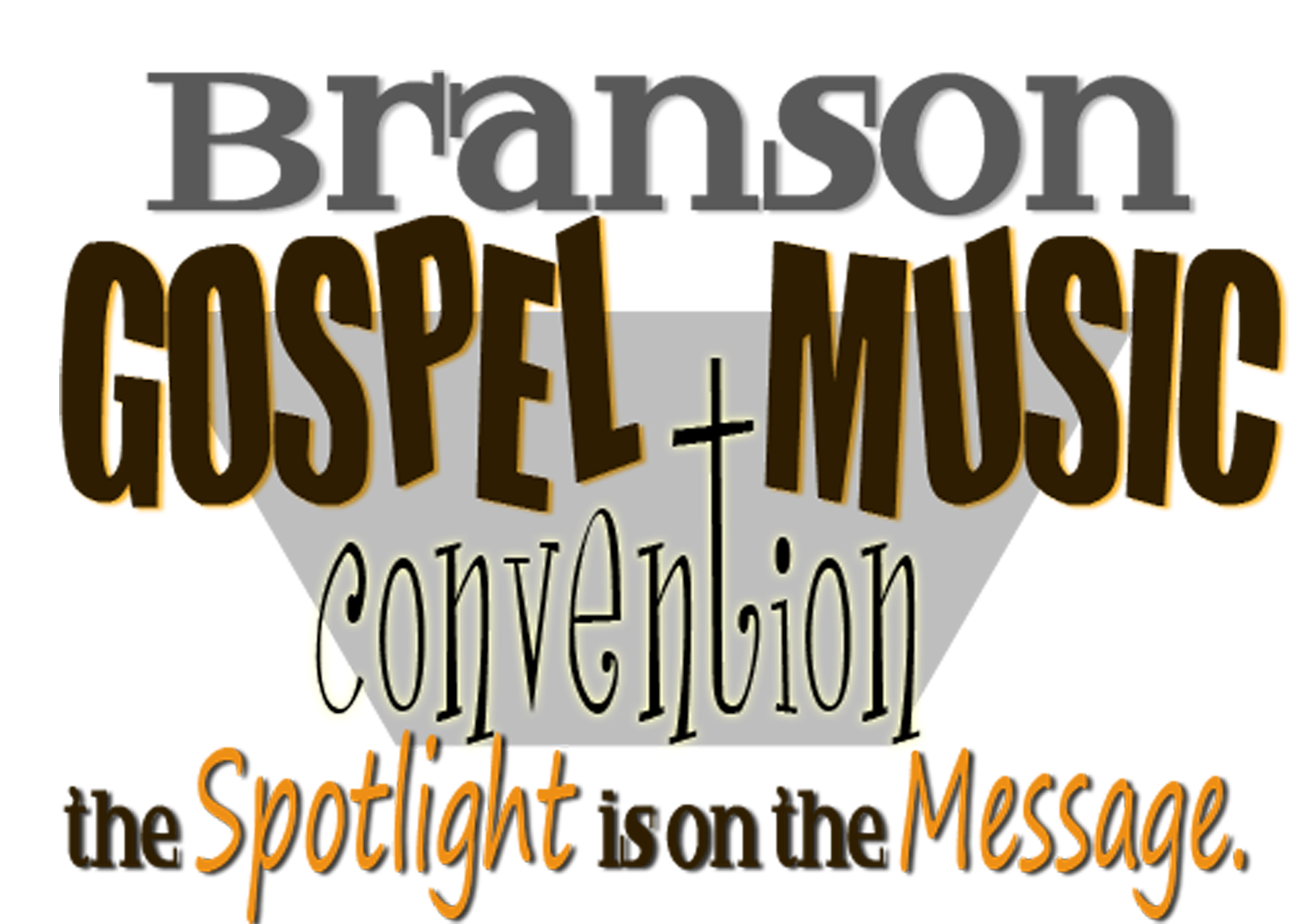 BRANSON, Mo. – YMR Music Productions, LLC. announced the 2nd Annual Branson Gospel Music Convention at a press conference this past Friday, November 6, 2009 held at the Boxcar Willie Inn in Branson, Missouri.
The Branson Gospel Music Convention is to take place beginning Monday evening, June 28, through Friday, July 2, 2010 at the Branson Convention Center across from Branson Landing. Concerts will run every night, with matinees offered Tuesday through Friday and will feature over 150 gospel music artists from across the country, as well as exhibitors from the southern and country gospel music industries, Christian radio stations and retailers, record companies, and television broadcast stations.
For the 2010 endeavor, the organizers of the convention will be joining extensively with Branson and Ozark based businesses to bring awareness of the convention and its artists to the local area.
"We love the city of Branson and all it has to offer," says Rod Burton, co-owner of YMR Music Productions and himself a gospel artist. "We are excited about bringing the music that we love to this great place during a time when the families of artists and audiences alike will be able to enjoy all that the convention and the city offers."
The convention ticket prices are held to a low, family-friendly rate. A tour coordinator has been brought on staff to bring in fans from across the United States and Canada.
"We are pleased to offer fans an exciting time of music and ministry at an affordable rate," Burton continues. "By working with local Branson contacts, we are working to make their trip an unforgettable vacation that will also include tastes and sights from around the city and the excitement of the 4th of July celebrations that are held."
YMR Music Productions, LLC. is partnering with both national and local businesses to promote the convention. They announced partnerships with Faith and Family TV, Sky Angel TV, SGM Radio, and SGN Scoops Digital Magazine.
Locally, the convention has already partnered with several Branson favorites: Dino's 24 Karrot Café will serve as the official place for dining and fellowship during the event, while Juliano's Catering and Event Planning will be the official caterer. The Branson Tourism Center will be will be selling tickets for the event, and Lakeside RV will be the official campground for artists and audience buses and RVs.
"The city of Branson has been so welcoming to us," says Kelly Burton, co-owner of YMR Music Productions. "After holding the convention here in 2009, we formed connections with many wonderful businesses and people. We are excited to continue developing relationships and promoting this great place."
In addition to the convention, YMR Music Productions, LLC. is also hosting a series of concerts called "Give the Gospel," which will be held in select cities across the country, headlining national gospel groups and local favorites, and benefiting local charities.
"We believe the message of the gospel is the most important thing we offer," Rod says, "And part of that message is showing kindness in a tangible way to the people who need it most."
The first of these events took place Friday, November 6, 2009, at the Cowan Center, 500 Elm Street, Lebanon, Missouri. Featuring Ron Blackwood and the Blackwood Quartet, Rod Burton, and locally-based Ascension Quartet, the concert profits will benefit the Pregnancy Support Center of Laclede County.
More information about the Branson Gospel Music Convention can be found at http://www.bransongmc.com or by calling (708) 960-0111.
More information about YMR Music Productions, LLC. can be found at http://www.ymrmp.com or by calling 708-960-0111.
Tags:
branson gmc
,
events
Posted in
gospel events
|
Comments Off

on YMR Music Productions Announces 2010 Branson Gospel Music Convention
Written by Scoops Staff on October 29, 2009 – 10:25 pm -
Branson, MO – YMR Music Productions, LLC. invites the local media to a press conference on Friday, November 6,2009 to announce the 2010 Branson Gospel Music Convention.
The press conference will be held at the Boxcar Willie Inn. 360 Schaefer Drive in Branson MO, from 10:00 am until 11:00am and will be facilitated by Rod Burton, co-owner of the convention, along with headliner and Branson business owner Dino Kartsonakis, convention board member and gospel music legend Ron Blackwood, and convention sponsor Rob Patz of Coastal Media Group. Community leaders are expected to be in attendance as well.
For more information regarding the press conference, please contact Kelly Burton at 708-362-8360.
More information about YMR Music Productions, LLC. can be found at www.ymrmp.com
More information about the Branson Gospel Music Convention can be at www.bransongmc.com
Tags:
branson gmc
,
events
Posted in
announcements
|
Comments Off

on Press conference being held to announce Branson Gospel Music Convention 2010
Written by Scoops Staff on October 17, 2009 – 10:53 am -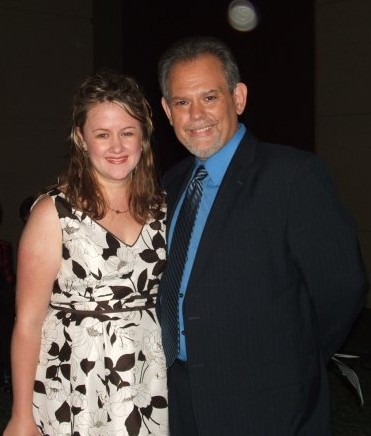 HOMEWOOD, Ill. – YMR Music Productions, owner of the Branson Gospel Music Convention, is announcing a series of concerts, entitled Give the Gospel, which will be held across the country to benefit local charities. Concerts are being planned in several selected cities to promote community involvement and support organizations that give and serve those areas.
Kelly Burton, CEO of YMR Music Productions explains, "The current American economy presents a problem for most of us, but sadly, the charities that help those most in need are also being hit the hardest. YMR Music Productions would like to give supporters and fans of gospel music an opportunity to give back to their communities while enjoying the music they love and receiving ministry as well."
The first concert in the series will take place on Friday night, November 6, 2009 in Lebanon, Missouri. YMR Music Productions will present a night of gospel music featuring The Ascension Quartet, Rod Burton, and the legendary Ron Blackwood and the Blackwood Quartet. This concert will partner with The Pregnancy Support Center of Laclede County, serving Lebanon and the surrounding areas.
Ron Blackwood says, "I am personally very excited about using gospel music to benefit more than its audience. All of us involved feel strongly that we must use our calling to give to as many people as we can a message of hope and a tangible hand whenever we can."
The concert will take place at the Cowan Civic Center in Lebanon and will start at 7:00 p.m. Tickets are $10.00 and available now by contacting the YMR Music Productions office at (708) 960-0111.
Additional concerts in the Give the Gospel concert series will be announced over the coming weeks and will pair some of the best loved names in gospel music with regional artists in selected cities. The concerts will feature a low ticket price with profits going to the selected charities.
The website for YMR Music Productions, LLC. is currently being developed. For more information, visit www.rodburtonmusic.com.
Tags:
blackwoods
,
events
,
ymr music productions
Posted in
gospel events
|
Comments Off

on YMR Music Productions Announces Give the Gospel Concert Series to Support Local Charities
Written by Scoops Staff on October 15, 2009 – 12:51 pm -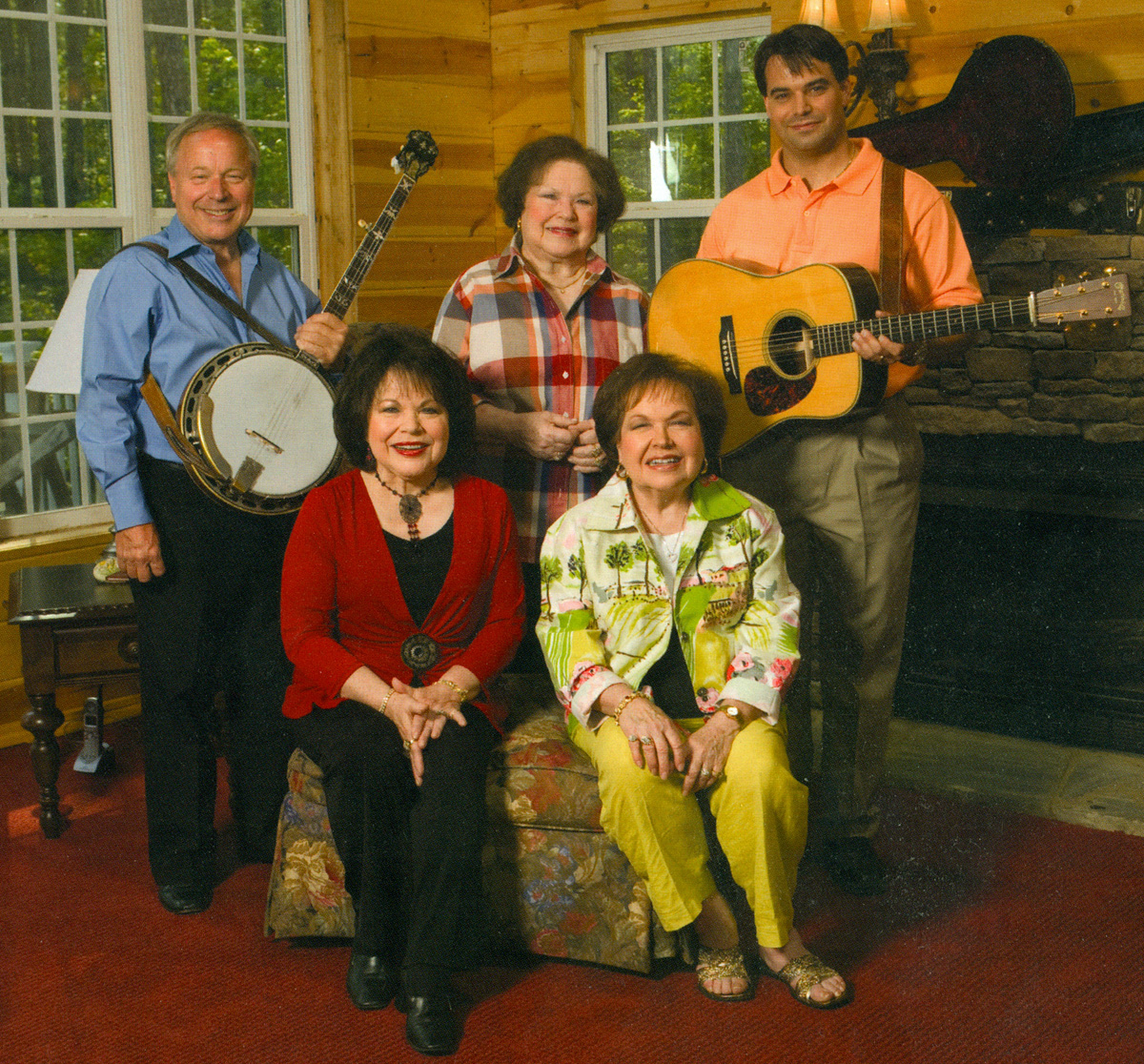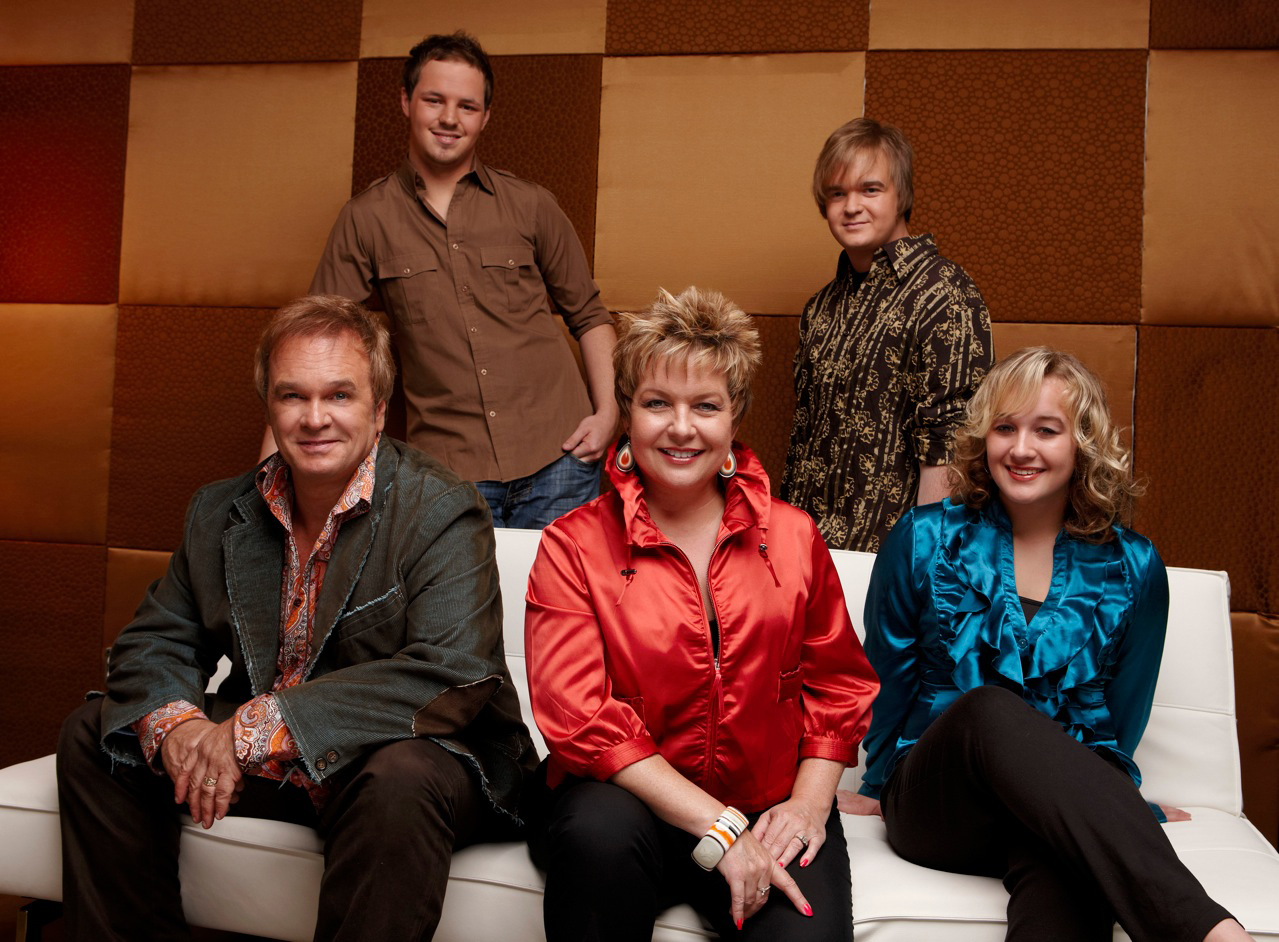 Grammy nominees Jeff & Sheri Easter will join them
One of Georgia's most notable musical artists, The Lewis Family, officially retired in September, but the group was coaxed to appear in concert once again in their home state of Georgia.
"We are so excited to be coming together one last time for our friends here at home and for the folks at WJBF who have been so supportive of us all through the years," said Little Roy Lewis.
Members of the First Family of Bluegrass Gospel will gather to appear in concert Saturday, Nov. 7 at 6 p.m. in Lincolnton, Ga. at the Lewis Family Pavilion. Jeff & Sheri Easter will also appear. Tickets are $10 and children 12 and under are free. Tickets are available only at the gate.
Attendees should bring lawn chairs in the event available seating is exceeded. Attendees should also dress appropriately for an outdoor concert.
Little Roy said he looks forward to jamming with visiting musicians with some parking lot pickin' from noon until 4 p.m. prior to the concert.
The Lewis Family television show went on the air in 1954 and ran until 1992 when the family began producing its annual Christmas special. This event will be taped for use as the group's 55th annual Christmas Show to air on WJBF in Augusta.
The Lewis Family are members of the Gospel Music Hall of Fame, the International Bluegrass Music Hall of Fame, the Georgia Music Hall of Fame and hold numerous awards including Doves, SPBGMA awards, and others.
The family began with the marriage of the late Roy "Pop" and Pauline "Mom" Lewis and their children began performing in 1951. As their fifty-eighth year of performing about 200 times a year covering 100,000 miles comes to a close, the group includes siblings Little Roy Lewis, Janis Lewis Phillips, Miggie Lewis, and the ailing Polly Lewis Copsey with third generation member Lewis Phillips. Other members of the family may make special appearances in recognition of this special event.
Two of those former members include Polly's son-in-law and daughter, Jeff & Sheri Easter. They have distinguished themselves in a highly awarded career of their own including five Dove awards, a Grammy nomination and through their association with the Gaither Homecoming video series selling over 15 million videos.
"I am excited that we are giving people in Georgia a chance to come together and honor the family's legacy," Sheri said. "It will be a great opportunity for people to come and say thank you for all the things the Lewis Family has done for gospel music and our hometown and in turn a chance for all of us in the family to extend thanks for the many years of friendship from all those who included the Lewis Family as part of their lives."
For more information, call (706) 359-1997 or (706) 359-3767 or visit www.lewisfamilymusic.com and www.jeffandsherieaster.com.
Tags:
events
,
jeff and sheri easter
,
lewis family
Posted in
gospel events
|
Comments Off

on Three time Hall of Famers The Lewis Family will appear for one final concert