Written by Staff on June 12, 2020 – 7:03 am -
Hello Friends!
_______
I pray this newsletter finds you well. The last few months have been difficult for us all, but we are rejoicing to see our church doors re-open! With all the turmoil, confusion and uncertainty going on In the world today, I'm reminded of what Paul said in II Corinthians 4: 8 & 9 "We are troubled on every side yet not distressed. We are perplexed but not in despair, persecuted but not forsaken, cast down but not destroyed."
Trouble will come our way but our hope is not in the circumstances that surround us and cause us to fear. Our hope is in the Lord and his promises. When we put our trust in him, there is no fear.
"What time I am afraid I will trust in him." Psalms 56:3
In the midst of all of this, Exodus has experienced a change as well. We have said goodbye to Hannah and then again to Cole as well. This is a very difficult transition for us. Not only is Hannah my daughter, but she has traveled with us for three wonderful years. Hannah has accepted a new employment position and is taking time to focus on raising children.
Cole Watson, the son of our founding group member, Mike Watson, has spent a total of three years with the ministry. His work schedule has increased to the point where he has not been able to continue to tour. Cole is like family, and he is like a brother to Mary. We have treasured his time with us and greatly appreciate his dedication to the ministry.
We will miss Hannah's sense of humor and Cole's practical jokes! They will always be a part of the Exodus family.
After prayer and careful searching, we are thrilled to announce we have a new member that has joined Exodus! Her name is Crystle Elam and she is from Chattanooga, Tenn. Crystle has ministered as a soloist for many years, and we know you are going to love her as much as we do.
Although some faces have changed in Exodus, our desire to serve the Lord and minister through song remains strong and has not diminished. We will continue to sing His praise until his glorious return!
Exodus will be releasing a brand new radio song very soon, called :
"The Exodus,"  written by Phil Cross and Susan Brady.
This song will have your toes tapping and your hands clapping as you think about leaving this world and entering the City God has prepared for his children. In II Thessalonians 4:16-18, the Lord told us to comfort one another with the words that He is coming again, and that's exactly what this song does!
We (Mary, Susan and Crystle) look forward to seeing you soon!
Please take a minute to view our schedule for the month of June and join us at a church near you!
We love you all and can't wait to see you again!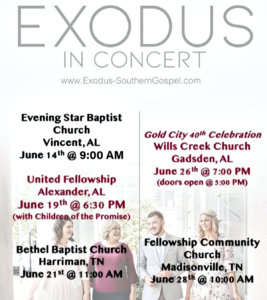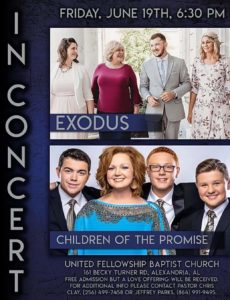 Follow Exodus on Facebook, Twitter, & Instagram!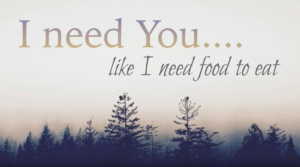 Have you seen our most recent music video for "I Need You That Way?" Check it out and subscribe to our YouTube channel!
Please keep Exodus in your prayers as we travel and minister.
You can check out our schedule and find out more information about our ministry at www.Exodus-SouthernGospel.com
Did you know that you can receive the printed, full-color version of SGNScoops Magazine by subscription? Find out more 
HERE
.
Find SGNScoops Magazine On Facebook 
HERE.
You can download the latest edition of SGNScoops Magazine 
HERE.
Read the latest edition of SGNScoops Magazine online
HERE
.
Tags:
Crystal Elam
,
Exodus
,
gospel music
,
Southern Gospel Music
,
Susan Brady
Posted in
announcements
,
artists
|
Comments Off

on Exodus Experiences Change
Written by Staff on April 20, 2020 – 11:14 am -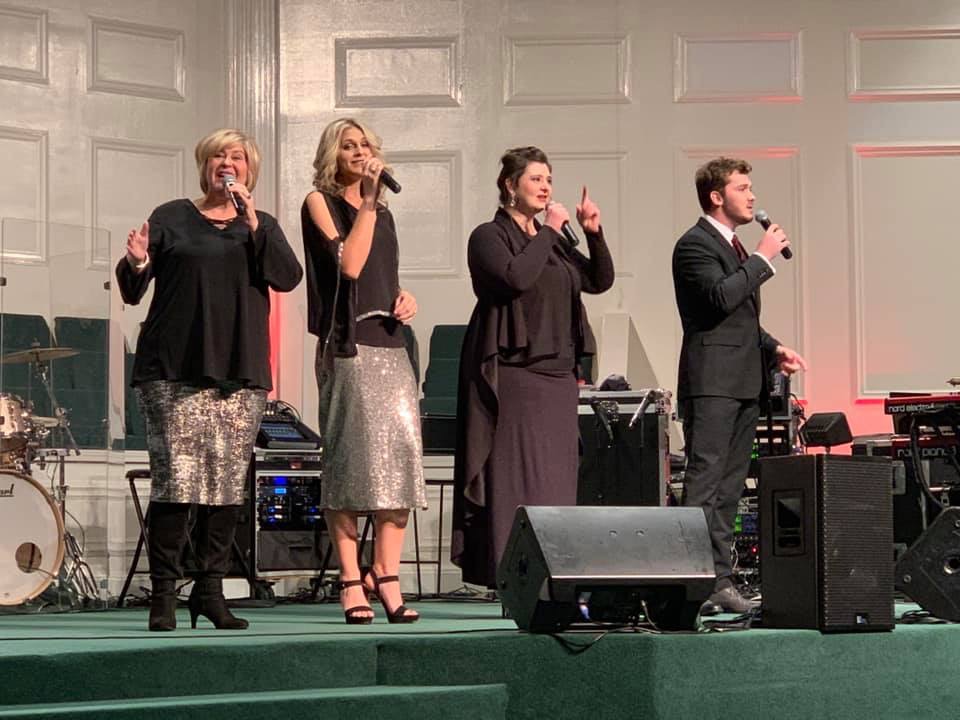 Beyond the Song with Exodus by Jantina Baksteen
I caught up with Susan Brady of Exodus for this interview. They have this happy song recently sent to radio called, "Sing The Blues Away," and that whistling part made me curious to know more of this group.

Thanks to Susan Brady for joining me in this interview.
Jantina Baksteen: Can you introduce your group to the readers of SGNScoops?
Susan Brady: Of course! Susan Brady, Mary Scott, Hannah Brady and Cole Watson make up Exodus.
JB: How and when did your group Exodus get started? 
SB: It was 2011, Easter morning at our home church. Mike Watson, myself, and Mary Scott, sang together for the first time. Several months later we decided to make it official by giving ourselves a name.
JB: Why is your group called Exodus?

SB: Exodus means "to exit."
God used Moses to set his people free from bondage under the evil hand of Pharaoh. God used Joshua to finish the task Moses began and led the people into Canaan, the land God promised them. This is a beautiful picture of how a lost sinner is in bondage to sin. 
God sent his Son (our Joshua), Jesus, to set us free. If we accept who God sent as our payment for sin, we too, will enter the land God has promised us: Heaven.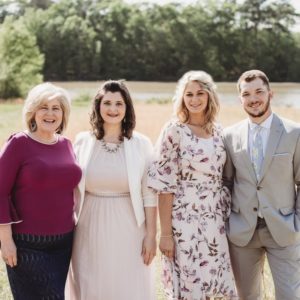 JB: A lot of groups are from Alabama, what makes you unique?
SB: There are actually several groups that are based in Gadsden, Ala.
We are honored to be among them. 
I believe all groups have a personality. When you put two or more people together, all with different personalities, you become unique because you are different than any other.
JB: You have a great song on radio called  "SingThe Blues Away," off of your "Happy" album. Why did you choose to record this song?
SB:  "Sing The Blues Away," is on this album because it is a fun song with a great message.
When Jesus comes into our hearts and lives, we are changed forever. We have a new song; a new story to share. As a child of God, we have access to the greatest songs ever written about a Savior who can pick us up when we're down. By just singing about him, and to him, we can literally "Sing The Blues Away!"
This song was written by Susan Brady and Phil Cross.
Listen to Exodus perform their latest song, "Sing the Blues Away:"
JB: Who is the whistler in this song?
SB: I'm (Susan Brady) doing the whistling.
JB: The CD is called "Happy." Why?
SB: We had just been through a hard time losing Mike Watson to cancer. Although we missed him, it brought us comfort knowing he was healed and with the Lord. Mary was expecting Elizabeth while we were finishing up the new project. She was a long-awaited addition to the Exodus family. 
So many songs on the CD reflect the title! And so did our lives at that time.
JB: What is the message you share when you sing on stage?
SB:  We want to encourage Christians to keep serving the Lord. We want to point men, women and children to Jesus Christ.
JB: How can we still be happy as daily life brings struggles along our way?
SB: Happy simply means blessed. Count your blessings.
JB: Do you have a testimony to share?
SB: This Bill  Gaither  song sums it all up for me.
"If you could see what I once was
If you could go with me
back to where I started from
I know you would see 
A miracle of love that took me in it's sweet embrace 
and made me what I am today, 
A Sinner Saved by Grace!" 1
JB: What's ahead for Exodus in the near future?
SB: We are continuing on, sharing the message of Jesus Christ.
JB: What message would you like to share regarding COVID-19?
SB: I do think we should stay away from big crowds so not to contract and spread this virus. 
However, God is still God and he's still on the throne! 
Psalms 56: 3 "At what time I am afraid I will trust in him."
The Lord told us to comfort one another with the words that he is coming back in I Thess.4:16-18. 
He said to be of good cheer for he has overcome the world in John 16:33.
In Matthew 11:28-30, Jesus  himself gives us a personal invitation to come and rest. 
So, until his return, let's place our trust in him, not stressing but resting.

JB: Where can we find you on the web?
SB: You can find Exodus on Facebook: HERE
Website: HERE
Instagram: HERE
Email: HERE
Thank you Susan for sharing your ministry with SGNScoops. We hope that you can soon go back on the road to serve the Lord sharing the Gospel in song to those who are lost or need to be encouraged.
By Jantina Baksteen
Jantina Baksteen is a regular contributor to SGNScoops Magazine.
1. "Sinner Saved by Grace" – Songwriters:  Gloria Gaither / William J. Gaither / Mitch  Saved by Humphries. Sinner Saved by Grace lyrics © Sony/ATV Music Publishing LLC, Capitol Christian Music Group
Did you know that you can receive the printed, full-color version of SGNScoops Magazine by subscription? Find out more 
HERE
.
Find SGNScoops Magazine On Facebook 
HERE.
You can download the latest edition of SGNScoops Magazine 
HERE.
Read the latest edition of SGNScoops Magazine online
HERE.
Tags:
Cole Watson
,
Exodus
,
gospel music
,
Hannah Brady
,
Happy
,
Mary Scott
,
Sing the Blues Away
,
Southern Gospel Music
,
Susan Brady
Posted in
announcements
,
artists
|
Comments Off

on Beyond the Song: Exodus Sings The Blues Away
Written by Staff on March 23, 2020 – 12:06 pm -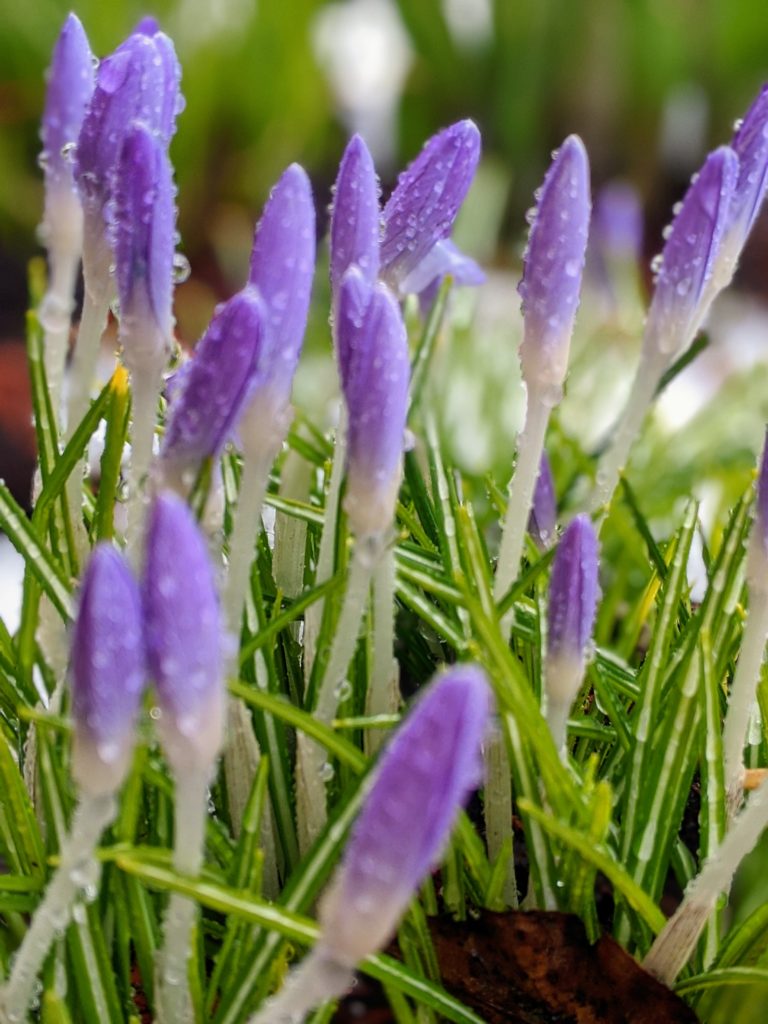 2020 March SGNScoops Magazine – Editor's Last Word by Lorraine Walker
March is here with warmer winds and brighter sunshine, and much-needed rain. It seems like every March is different, but most people just want spring to begin. We are looking forward to a new season here at SGNScoops. I think I speak for all of my northern friends when I say that we've had enough snow! But as these pictures indicate, March gives us an in-between month of flowers and snow, expectation and waiting.
We are thrilled to bring March in like a lion as the saying goes, with a cover story on our friends the Browders who are celebrating 30 years of ministry. Thanks so much to Justin Gilmore who worked with me on this cover project. We so appreciate the authenticity of this family. 
We hope you have thoroughly read through each of the features. Canaan Cauffman, Exodus, Tanya Rose, Kenny Smith, and so many others. It was a pleasure to highlight Paul Heil on his 40th anniversary in radio ministry. Thanks as well to Dixie Phillips for introducing us to Sammy Ward, and Bill Dykes for introducing us to one of his favorite pastors, Dr. Keen. 
Be sure to check the back of the magazine to find out more about each of our contributors this month. Writers may change from month to month, but we always strive to give you the highest quality, and the best delivery of the gospel of Jesus Christ. Thanks to Lyndsey Chandler, Rob Patz, Vonda Armstrong, Robert York, Jantina Baksteen, and Les Butler. Special thanks also goes to my proofreader and general right hand, Joan Walker. And we so appreciate the people who make everything beautiful: Stephanie Kelley, Staci Schwager, and Pete Schwager.
Since Easter doesn't fall in March this year, the whole month seems to be waiting in expectation for the event. For those who celebrate Lent, or for any who may decide to commemorate this time of year in any special way, each day is a reminder of how much Jesus did for us. The days leading up to the cross, the events taking place as recorded in the Gospels, all of this happened as Jesus must have been in some way preparing himself for what lay ahead. And yet, he was fully present with every event. He knew that the horrible death was just around the corner, signaling the end to his earthly walk. But we never see where he is walking away from ministry or letting the shadow of what was ahead hang heavy over his heart. He was in between the wedding at Cana and the glorious Resurrection, yet he never dwelt on either, according to scripture. He told his disciples what would happen, but he never told them to leave him alone so he could wallow in self-pity.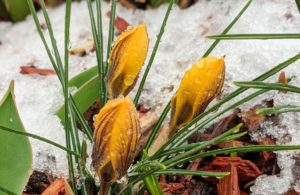 Many of us are in between two events. Maybe we are between something very happy and yet we know there is something on the horizon, such as the death of a loved one. Perhaps you were in a good state of health, and now you are suffering, though you know at some point in the future you will be whole again. How are you handling this in between portions of life? Are you hiding, wallowing, or lashing out in anger? Or are you using this time to touch other people?
My prayer for you and myself, is that we use each day as a gift from God, and use the gifts that he has given to us, to bless others around us. Let's not forget to pray for others. Let's make each day count for him no matter where we are on our path to victory.
Editor's note: This article was written prior to the onset of the Coronavirus in North America. Are you in isolation because of COVID-19? You too are in the "in-between," forced to take time to stop and be aware of what is around you. Don't waste the time: God wants to talk to you, to let you know that he is the source of all peace and hope, and to calm you with the truth of his love. Spend time with him and also pray for others during this time that they might know his peace.
By Lorraine Walker
First published by SGNScoops Magazine in March 2020
Tags:
Browders
,
Canaan Cauffman
,
Coronavirus
,
COVID-19
,
Editor's Last Word
,
Exodus
,
gospel music
,
Kenny Smith
,
Lorraine Walker
,
SGNScoops Magazine
,
Southern Gospel Music
,
Spring. Easter
,
Tanya Rose
Posted in
artists
,
sgn scoops magazine
|
Comments Off

on Lorraine Walker: the in-between month of March
Written by SGN Scoops Staff on March 6, 2019 – 1:55 pm -
From Susan Brady
Please help us welcome Cole Watson back to Exodus!! We are all so happy to have Cole home!
New Album coming Early May!
We are excited and looking forward to a wonderful year!!
To God be the glory!!
Tags:
Exodus
,
Southern Gospel News
Posted in
announcements
|
Comments Off

on Exodus Welcomes Back Cole Watson
Written by Staff on October 11, 2018 – 5:46 am -
What a great time Exodus had at the 2018 National Quartet Convention (NQC) this year. It's a place to connect with friends, make new ones, and sit in heavenly places, as touching lyrics and beautiful melodies fill the soul.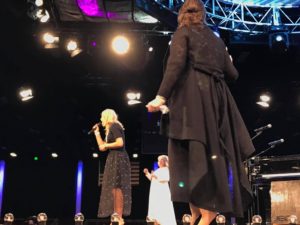 There's definitely no place like it and for Exodus to be a part of such an extraordinary event is humbling, to say the least.
We had just stepped into a new era of our ministry, as we became an all female trio. We decided.. ' to sing in one of the showcases would be a good idea.' Much to our surprise, Exodus was chosen to sing on main stage.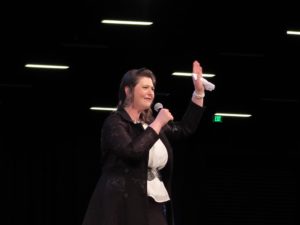 We were so happy. We all need encouragement from time to time and this definitely encouraged us.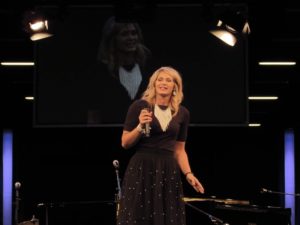 Yes, the lights are grand, the stage is awesome, but all that fades away as you remember the pledge you made so long ago, to allow the Holy Spirit the space he requires to live and be seen through you.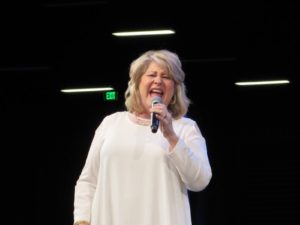 We sang our newest radio release written by Susan Brady and Phil Cross, "Thats What Happened At The Cross." May we never forget what happened there.
Singing on the same stage, where all the greatest groups and singers have sung their heart out, year after year, with the hope of leaving a stamp of love on our hearts and a new spring in our step, gave us a sense of pride in knowing the message in which we carry brings hope to the hopeless and redemption to the lost.
What an honor to share these truths before so many people at one time.
We want to thank Shane Roark and Chapel Valley for sponsoring and managing the showcases each year, as well as Clark Beasley and all the folks who work so hard making NQC the greatest event for Southern Gospel music.
If you have never attended NQC I urge you to make plans to attend next year! You won't regret it.
By Susan Brady of Exodus
Read the September issue of SGNScoops Magazine
HERE
Download The PDF Version Of SGNScoops Magazine
HERE
Find SGNScoops Magazine On Facebook
HERE
Listen To Todays Gospel Music
HERE
Tags:
Exodus
,
National Quartet Convetion
,
nqc
,
Susan Brady
Posted in
artists
,
exclusive report
|
Comments Off

on Exodus "shares the truth" on NQC mainstage
Written by SGN Scoops Staff on May 21, 2018 – 9:05 am -
The mixed group Exodus from Gadsden, Al announce the Departure of Cole Watson.
Cole will be filling a position with The Troy Burns Family. We love Cole  and pray for him as he enters this new position.
Exodus will be auditioning to fill the lead position starting immediately.
You can contact Exodus at Exodus – Southern Gospel
Or call Susan at 256 312 5639
Mary Scott Hannah Lanora Brady
Tags:
Exodus
,
Southern Gospel News
Posted in
announcements
|
Comments Off

on Exodus Announces The Departure Of Cole Watson
Written by scoopsnews on January 6, 2018 – 8:45 pm -
Southern Gospel Music was alive and well in Gadsden, Alabama tonight when Day Three, Surrendered, and Exodus joined together at Higher Ground Baptist Church for their "Sweet Home Alabama" Tour.
Here are a few pics from the night!
All three groups did a wonderful job. One special highlight was when Susan Brady's (Exodus) Mom went to the piano.
Enjoy!
Tags:
Day Three
,
Exodus
,
Southern Gospel News
,
Surrendered
Posted in
announcements
|
Comments Off

on "Sweet Home Alabama Tour"
Written by Staff on August 2, 2017 – 3:02 pm -
Exodus members Mike Watson, Susan Brady, Mary Scott and Cole Watson, from Gadsden, Alab., just released their new single, "Behold The Lamb," to Southern Gospel radio.  The group has now made a new video to be released shortly.
"Behold The Lamb," written by group member Brady and Phil Cross, is a beautiful, powerful ballad that features Cole.
Brady tells SGNScoops: "God loved His creation (man) so much He was willing to send His darling Son to be the last sacrificial Lamb ever needed again. When John the Baptist spoke these words in John 1:29 ' Behold The Lamb of God which taketh Away the sin of the world', it was a proclamation, identifying who Jesus was and what He was going to do!
"I love the truth in these words John spoke and wanted to write about them. Phil Cross and I wrote 'Behold the Lamb.' Phil said he loves the connection between John the Baptist and the Lord. When you listen to the words 'Behold the Lamb'…it is a call to worship, to praise the Lord Jesus Christ who came to where we are… so we could go to Him."
The video and single were produced by Cross, who talks about the anthem in the video below.
The new video will debut on Facebook, tomorrow night August 3, at 7:00 p.m. Eastern, 6:00 p.m. Central.
Visit Exodus on Facebook.
Visit Phil Cross on Facebook.
About Exodus:
We became Exodus after lots of prayer. We all go to church together and that is how it started. Our pastor James O. Wallace asked Mary to sing "There Rose a Lamb" for Easter 2011. We were not for sure how the harmony would sound. Mike sang with his mom and dad for years and Susan with her family, Mary sang bluegrass/southern gospel. When we got together to practice over the song, it was amazing the harmony. It was not just the harmony though, God met with us and God used that song, on Easter, for His Glory and Honor. Praise God for His willingness to come and die for sinners like Exodus. We knew then, that it was something special. Our main goal in the beginning is for God to use us to Honor Him, that still stands today. The name "Exodus" came originally from Susan. Mary and Mike were both skeptical, but after praying and studying it, it was perfect for us. We were in bondage of sin, just like the children of Israel. We were both delivered from that bondage. We exited out of bondage and now awaiting that mass exodus that will take place pretty soon for those who have been gloriously saved from the bondage of sin, from death and hell. Praise God for His grace and mercy.
Like SGNScoops on Facebook 
HERE
Listen to today's Gospel Music 
HERE
Download the PDF of the SGNScoops July Magazine HERE
Tags:
Behold the Lamb
,
Christian Music
,
Exodus
,
gospel music
,
Jesus Christ
,
Lamb of God
,
phil cross
Posted in
announcements
,
artists
|
Comments Off

on Exodus to release "Behold the Lamb" video
Written by SGN Scoops Staff on May 25, 2017 – 3:02 pm -
Gadsden, Alabama  It has been said that  unexpected change can lead to special blessings. The Southern Gospel group Exodus, from Gadsden, Alabama, has experienced that during this past year.
In 2016, while enjoying success in concerts, radio airplay and other appearances, Exodus added Cole Watson to the group. Cole is the son of founding member Mike Watson. He immediately blended in, singing along with his dad and the other group members, Susan Brady and Mary Scott. They recorded a new project with award winning producer Rick Sandidge, and continued to gain recognition as they shared the gospel across the region. Then came Cole's opportunity to step in and make an even bigger impact with Exodus.
In the spring of 2017, Mike Watson was diagnosed with cancer and had extensive surgery to remove a tumor from his jaw. He is recuperating at home, and unable to travel with Exodus at this time. However, with the addition of Cole to the lineup, Exodus continues to share the Word in song, as they minister in churches, concerts and TV appearances, presenting their patented sound featuring tight harmonies, exciting vocals and inspirational lyrics. They are scheduled to perform at Dollywood this fall, as well as other high profile events. The group recently hosted their fifth anniversary concert "A Night of Praise," where they, along with other top gospel artists, sang a large and enthusiastic crowd.
Their current single, "God of Always and Never," penned by renowned songwriters Jason Cox, Sue Smith and Jessica Campbell, is beginning to garner airplay as it impacts Southern Gospel Radio across the country.
When asked about Exodus and the single, Jan Puryear, of Jan Puryear Promotions, said "Exodus-a group that sings what they believe, and believes what they sing. Their new single 'God of Always and Never' reminds us all that God is always there, no matter what."  She continued, "'He never falters, He never fails, He always comes through and He always prevails', are words to hang on to and to live by. I'm so excited to release this great song to radio, another inspiring song from the ministry of Exodus."
Everyone is encouraged to pray for Mike Watson as he recovers and to pray for the ministry of Exodus, as they spread the gospel through music.
For more information on Exodus, go to www.exodus-southerngospel.com, or find them on Facebook at Exodus-Southern Gospel. More information on Jan Puryear is found at www.janpuryearpromotions.com. To book Exodus for your church, revival or other event, call Susan Brady at (256) 312-5639.
Tags:
Exodus
Posted in
artists
|
Comments Off

on Exodus Founding Member Mike Watson Continues to Recover from Surgery
Written by SGN Scoops Staff on April 26, 2017 – 1:59 pm -
Gadsden, Alabama – Exodus, the fast rising Southern Gospel group, is preparing to host "A Night of Praise, an Anniversary Celebration," on Saturday, April 29th, at the Church at Wills Creek (formerly Crosspoint,) in their hometown, Gadsden, Alabama. The event, which celebrates the fifth anniversary of the ministry of Exodus, will begin at 6:00 pm. The concert will feature long time favorites The Inspirations, Barry Rowland and Deliverance, the Troy Burns Family, host group, Exodus, and emcee, Pat Barker.
As a thank you gift to the community for its support over the past five years, admission to "A Night of Praise" is free.  A love offering will be accepted to support the ministries of the groups that are participating.
The Inspirations are no stranger to the area, and have been a part of some of the largest concerts in Gadsden throughout the years. Troy Burns, of the Troy Burns Family was a founding member of the Inspirations and sang and toured with them for over 30 years.
Emcee Pat Barker, a native of the area, is well known as a former member of the Dixie Echoes, and the Mark Trammel Quartet. He is currently a member of the Second Half Quartet, as well as a popular soloist. Barry Rowland and Deliverance is a fan favorite everywhere they perform. Host group, Exodus has quickly became known as one of gospel's fast rising groups with charting songs, a new CD project, high profile events and TV appearances.
For friends coming from out of town, discount hotel rooms (only $79.00 per night, plus tax) are available by calling Comfort Suites at (256) 538-5770 and mentioning the Night of Praise. More information can be found at www.exodus-southerngospel.com or by calling (256) 312-5639.
Tags:
Exodus
,
Southern Gospel News
Posted in
artists
|
Comments Off

on "A Night of Praise" an Anniversary Celebration, in Gadsden, Alabama