Written by Scoops Staff on December 9, 2010 – 2:55 pm -
NASHVILLE, TENN.  —Country hitmaker Steve Wariner, who celebrates his birthday on Christmas Day, is proud to be  included in the PEOPLE Country Special "Free Holiday Music" feature in the current issue (December 2010), on stands now.
Each of
PEOPLE
's Country Special issues contains a 2-page feature with photographs and information on 7-10 new tracks by different artists.  Each track is available as a free download on iTunes (
www.people.com/free
).  The December issue's playlist is dedicated to holiday music, and Steve's contribution is "Deck the Halls" from his
Guitar Christmas
album.  The instrumental collection of Christmas standards arranged, recorded, and produced by Wariner was inspired by holiday gatherings hosted by his mentor and friend, Chet Atkins.
"Everyone would sing and play and remember those beautiful melodies from our childhood," Steve recalls.  "I wanted the album to convey the warmth and intimacy of those picking parties, so the listener will feel as if I'm sitting in their living room playing for them."
Among the holiday standards included on the CD are "White Christmas," "Silent Night," "Winter Wonderland" and "The Christmas Song."  A GRAMMY®-winning guitarist, Wariner played several different guitars on the CD, matching certain guitars with particular songs and musical styles to create a broad landscape of aural textures and colors.  Among the guitars he used are a handmade Hascal Haile classical guitar, the Gibson Chet Atkins Country Gentleman model (1989), which had belonged to Chet, an Olympia dulcimer, a Tacoma Papoose, and Wariner's own model Takamine acoustic guitar.
Wariner's next project, a followup to his GRAMMY-winning My Tribute to Chet Aktins, is another instrumental collection, Guitar Laboratory, due in stores on February 8.
Tags:
christmas music
,
free stuff
,
new music
,
Steve Wariner
Posted in
artists
,
new music
|
Comments Off

on Steve Wariner Included in PEOPLE Country Special Issue "Free Holiday Music" Feature
Written by Scoops Staff on May 5, 2010 – 10:01 pm -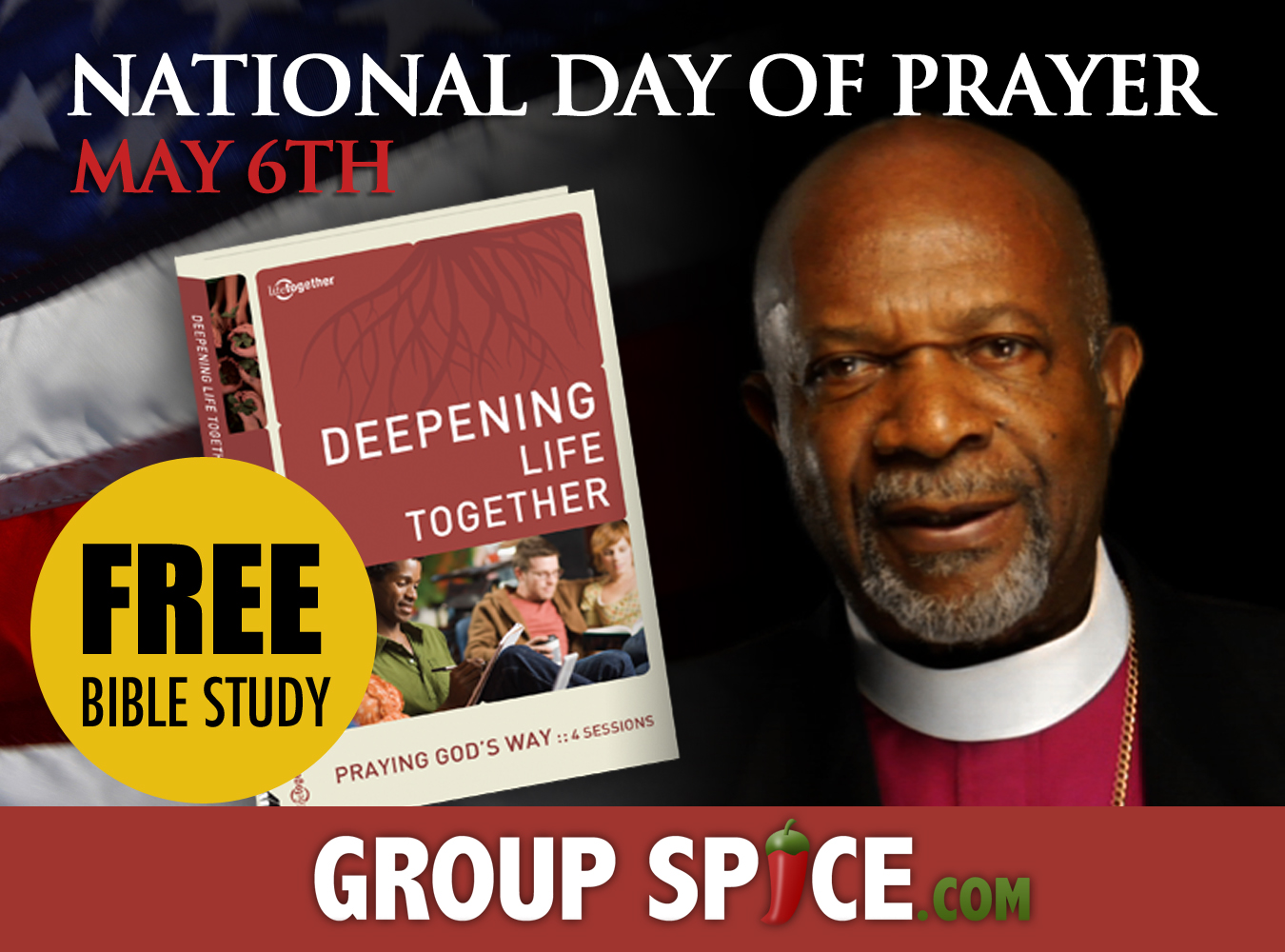 ( Naples , FL ) – To help promote the importance of prayer and support National Day of Prayer events, Sky Angel and GroupSpice.com have launched a joint promotion for small groups and ministries. During the month of May, Sky Angel subscribers can watch the Praying God's Way video Bible Study for free!
GroupSpice will also give away Small Group Discussion guides to the first 250 group leaders who register at www.GroupSpice.com.
Praying God's Way, part of the Deepening Life Together series, is taught by Bishop George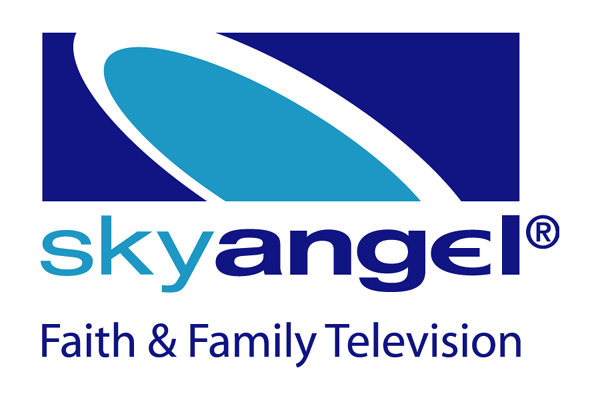 McKinney, Church of God in Christ.  The videos feature input by notable scholars from Christian colleges and seminaries who examine "The Lord's Prayer" from Matthew 6:9-13 and how it models the priority, pattern, power and persistence in prayer.
Featuring footage from the Jesus film, the video Bible Study curriculum is non-denominational and built on the 5 Biblical purposes, as outlined in Rick Warren's "Purpose Driven Life" book, and includes proven techniques to enhance fellowship, discipleship, ministry, evangelism and worship. After watching the video segment available on Sky Angel (go to Subscription VOD > GroupSpice.com > Praying God's Way), the group will then go through the written Bible Study guide curriculum.
Designed to encourage group participation, accountability and application of the material, Bible Study guides include Leader Notes, Spiritual Assessments and forms to chart and track individual spiritual growth. Study Guides and additional material are available online at www.GroupSpice.com.
"Prayer is the most powerful weapon the believer has in his arsenal," says Bishop George McKinney. "Now more than ever we need submit to God and participate in His plans and provisions through prayer."
"We are very excited to offer this curriculum for free over the Sky Angel On-Demand platform," said Sue Doc Ross, President of GroupSpice.com. "Our hope is to enable and equip hundreds of new small groups in making prayer a priority."
Sky Angel offers subscribers over 80 television and radio channels of faith-based and family-friendly channels, with entertainment, educational, sports and news programming compatible with your current TV service.  Sky Angel requires no dish or antenna, is easily installed, and includes value-added features like 48-hour playback on all Faith-based television channels plus an ever-growing Video-On-Demand library with free and fee-based selections.  To learn more, or to subscribe, visit www.skyangel.com or call 1-800-SKY-ANGEL (1-800-759-2643).
Tags:
free stuff
,
groupspice.com
,
Sky Angel
Posted in
christian entertainment
|
Comments Off

on GroupSpice.com Launches Promotion to Encourage Prayer with Free Video Series This Month on Sky Angel VOD
Written by Scoops Staff on April 26, 2010 – 9:26 am -
** Weekly 30-Minute Drama airing on over 900 Stations Worldwide **
COLORADO SPRINGS , CO – When A Peep Behind the Scenes was released in 1878, it quickly sold over 2-1/2 million copies. Now in 2010, it has been transformed into a powerful 7-part audio drama that will help reach the hurting and the lost. Masterfully written, produced, and sound engineered with original music scores by the world's leading creatives, Lamplighter Theatre is building Christ-like character one story at a time.
In order to help listeners, churches and pastors fulfill the Great Commission, Lamplighter Theatre will give the full 7-part audio drama of A Peep Behind the Scenes away FREE from May 28 to June 30, 2010 – a $35 value. This is after the series has concluded its initial airing on May 22.
Click to Hear 2-1/2 Minute Outreach Promo from
Lamplighter Theatre host, John Rhys-Davies
"More than any audio drama we have produced to date, A Peep Behind the Scenes represents a powerful, non-threatening opportunity for Christians to reach the hurting, hopeless, and the lost," says Lamplighter president and founder, Mark Hamby. "We want to do everything possible to make sure this message reaches people who need it. A Peep will touch hurting hearts that don't yet know Christ, and help struggling believers find their way back to Him."
Immediate need! Radio stations are encouraged to let their listeners know about this special, limited-time offer. Please direct listeners to www.lamplighter.net where they can click on the web banner for A Peep Behind the Scenes to sign up for the free download. Web banners are also available (links below). For stations that are not already affiliated with Lamplighter Theatre, the entire 7-part series A Peep Behind the Scenes will be made available in May to be aired as a 3-½ hour block, or one episode per night for a week.
RADIO CONTACT
Chad Shoppa
(719) 536-9000 x127
cshoppa@westarmediagroup.com
Tags:
free stuff
,
lamplighter theatre
,
radio
Posted in
christian entertainment
,
Christian interest
|
Comments Off

on LAMPLIGHTER THEATRE TO GIVE WORLD-CLASS AUDIO DRAMA A PEEP BEHIND THE SCENES AWAY FOR FREE FROM MAY 28 TO JUNE 30