Written by Staff on October 11, 2018 – 5:37 pm -
NASHVILLE, Tenn.—GRAMMY® and Dove Award-winning vocalist Russ Taff returned to the Grand Ole Opry® stage last weekend, as the new documentary, Russ Taff: I Still Believe, prepares to hit more than 700 theaters across the country October 30. Taff joined Platinum-selling country hitmaker Chris Young and legendary Grand Ole Opry® members The Whites and Connie Smith, among others, for the star-studded Friday evening show at Nashville's Grand Ole Opry House. Accompanied by an all-star band, Taff performed his classics "I Cry" and "Winds Of Change" for an enthusiastic audience.
Russ Taff: I Still Believe 
(Fathom Events/Fuseic Entertainment) chronicles the multi-GRAMMY® and Dove Award winning artist's unparalleled musical journey and behind-the-scenes battle with alcoholism. The film includes appearances from Amy Grant, MercyMe's Bart Millard, Michael W. Smith, Newsboys' Michael Tait, Bill Gaither, and comedians Mark Lowry and Chonda Pierce. Immediately following the film, theater audiences will have the opportunity to view a special acoustic session with Taff and multi-GRAMMY® Award-winning singer/songwriter Steven Curtis Chapman. Playing in cinemas nationwide October 30 at 7 pm for one night only, tickets can be purchased at 
fathomevents.com
 or 
russtaffmovie.com
 and participating theater box offices.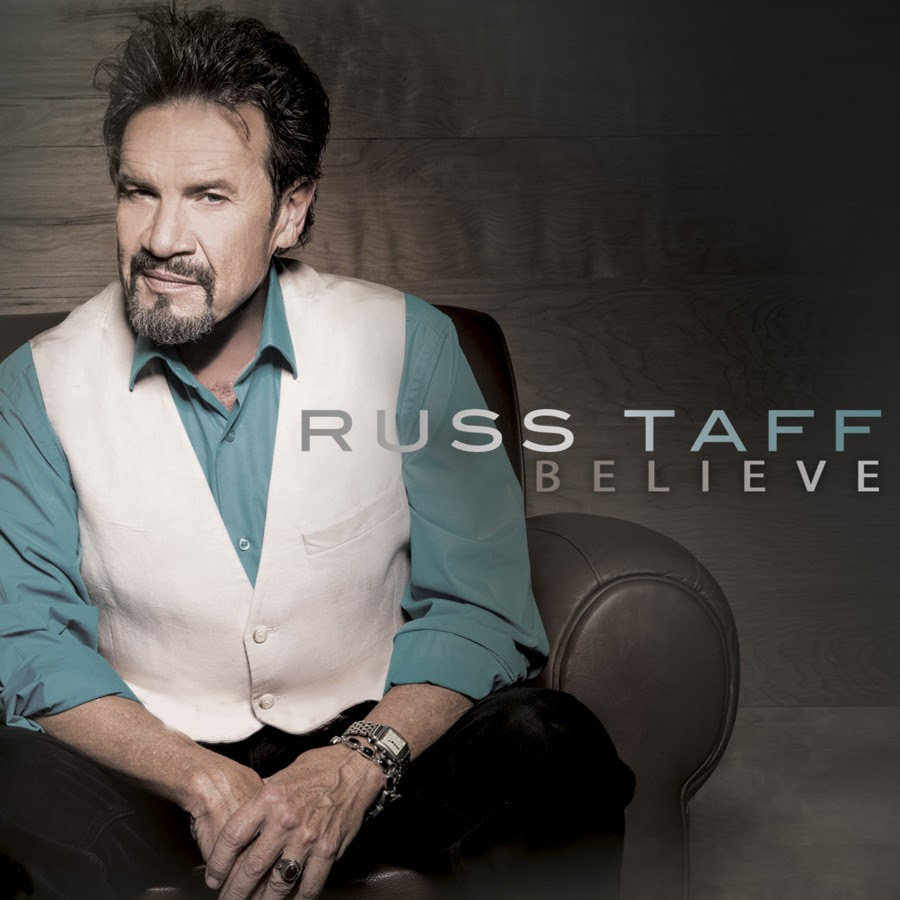 In addition, Taff will release his debut praise and worship album, 
Believe, 
November 2 from Sweetwater Studios, a division of Sweetwater Sound, and with global distribution from The Fuel Music. His first new album in over seven years, the full-circle, 12-song project features new recordings of the hits for which Taff is best-loved, including his iconic "I Still Believe." Produced by Phil Naish and Mark Hornsby, 
Believe 
features collaborations with Amy Grant and David Crowder.Hailed by 
Billboard 
magazine as "the single most electrifying voice in Christian music," Russ Taff has garnered six GRAMMY® Awards and 18 Gospel Music Association Dove Awards. Inducted into the Gospel Music Association Hall of Fame an unprecedented three times—as a soloist, as well as a member of The Imperials and the Gaither Vocal Band—Taff is also a member of the Christian Music Hall of Fame and the Arkansas Walk of Fame.
Rising to prominence with The Imperials, trailblazers of the contemporary Christian music movement of the 1970s, Taff was the voice behind such quintessential hits as "Praise the Lord," "Trumpet of Jesus" and "I'm Forgiven," among many others. His genre-defying sound later endeared him to Southern Gospel audiences, and he spent nearly three years as a member of the world-renowned Gaither Vocal Band. Taff has recorded 11 solo albums to date, including industry benchmarks Medals (1985), Russ Taff (1987) and Under Their Influence (1991), and his classic singles include "We Will Stand," "I'm Not Alone," "Not Gonna Bow" and "Love Is Not A Thing." From rock giants Kings of Leon to MercyMe's Bart Millard and Newsboys' Michael Tait, Taff's influence is felt throughout the music world.
For further information visitturningpointpr.com, russtaff.com orrusstaffmovie.com.
Russ Taff (center) is pictured with his band backstage at the Grand Ole Opry House.
Tags:
Grand Ole Opry
,
russ taff
,
Steven Curtis Chapman
,
The Whites
,
tori Taff
Posted in
announcements
,
artists
|
Comments Off

on RUSS TAFF RETURNS TO GRAND OLE OPRY® AS NEW DOCUMENTARY HITS THEATERS
Written by Staff on June 22, 2015 – 5:24 pm -
SGN Scoops Fast Five welcomes contestant Darlene Chapman to the Monday quiz time. Darlene is a singer, speaker and television host and greatly involved in Women's Ministries.
We cornered Darlene and asked her to share her life with SGN Scoops. Here are her responses:
SGN: What new things are happening in your career right now?
Darlene: I am Currently working on my new project…..
SGN: What is your dream venue where you would like to perform?
Darlene: I would LOVE to sing at The Grand Ole Opry.
SGN: What is one thing about you that people would be surprised to know?
Darlene: I am a very funny person, quick witted and love to make people laugh…I would love to be a Comedian!
Tags:
Christian artist
,
Darlene Chapman
,
Fast Five
,
gospel singer
,
Grand Ole Opry
,
sgn scoops
,
Steve Ladd
Posted in
announcements
,
artists
,
christian entertainment
,
Christian interest
,
exclusive report
,
gospel events
,
special feature
|
Comments Off

on SGN Scoops Fast Five with Darlene Chapman
Written by SGN Scoops Staff on October 23, 2014 – 10:36 am -
The award winning Isaacs will join other great artists on The Grand Ole Opry® stage for the sixth annual "Opry Goes Pink Show" in the fight against breast cancer on Tuesday, October 28.
The Isaacs are joining The Grand Ole Opry® and Women Rock For The Cure™ in the fight against breast cancer. This cause is special to the group with Lily Isaacs being a breast cancer survivor.
Rascal Flatts will flip the switch on the Opry's signature barn backdrop, turning it pink for the night as artists perform in support of breast cancer awareness.
The special show will also include Opry members Terri Clark and Montgomery Gentry with special guests Danielle Bradbery, Sara Evans and Nashville's Will Chase.
When fans order tickets to the night's 7 p.m. show, $5 from every ticket sold will be donated to Women Rock For The Cure™. Tickets are available at (615) 871-OPRY and opry.com.
Listen to the show live online at http://www.opry.com/wsm.
To learn more about the Isaacs got to http://www.theisaacs.com orhttps://www.facebook.com/ TheIsaacs or Twitter athttps://twitter.com/ IsaacsMusic .
If you are interested in booking the Isaacs go to the Harper Agency at www.harperagency.com or info@harperagency.com .
Tags:
Grand Ole Opry
,
Opry Goes Pink Show
,
Southern Gospel News
,
the isaacs
Posted in
announcements
|
Comments Off

on The Isaacs To Perform For The Sixth Annual "Opry Goes Pink"
Written by SGN Scoops on March 20, 2013 – 5:56 am -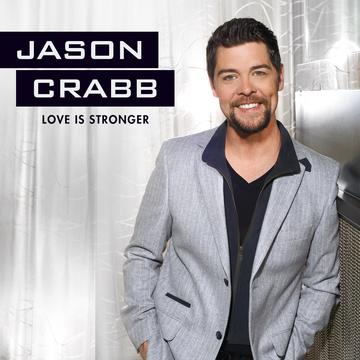 March 19, 2013 – (NASHVILLE, TN) The reviews are in and critics are raving about Love Is Stronger, the latest release from Grammy award-winning vocalist, Jason Crabb. The second studio release from 17-time Dove Award-winning vocalist has garnered attention from both Christian and mainstream press including CCM Magazine, Entertainment Tonight, Associated Press, and Fox News, among others.
Additionally, the release was highlighted by iTunes – the largest distributor of digital music – as a "New & Noteworthy Release" on the main iTunes page as well as Christian & Gospel page. iTunes selects these spots for releases they deem to be be significant additions to the musical landscape. AOL Music also turned their spotlight onto the project by hosting an AOL Music Listening Party where listeners could stream the entire CD for free during release week.
Produced by a trio of musical heavyweights – Jay DeMarcus (Rascal Flatts), Ed Cash (Chris Tomlin), Wayne Haun (Jessica Simpson, Celine Dion) – the project has received amazing support among reviewers and music fans alike. "I've been blown away with how warmly this new music has been embraced," said Crabb. "I am so proud of this project and my prayer is that the music would touch the listener and give them encouragement."
Crabb kicked off his release in high-gear as Free Chapel hosted a live CD release celebration featuring Jason, his band and a live orchestra. The event, streamed to over 40,000 people in more than 35 countries, featured special guests Pastor Jentezen Franklin, Andy Andrews and producers Jay DeMarcus and Wayne Haun. From there, Jason was interview by Fox News' Lauren Green via satellite from Rome, Italy where. Jason continued his high-octane release week taking the stage of the Grand Ole Opry where he debuted two new tracks from the project and he wrapped up the weekend with an appearance at Billy Graham's "The Cove."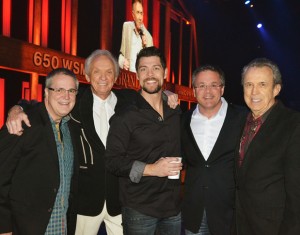 Here's just a sample of what people are saying about Love Is Stronger:
"Grammy-winning Christian singer Jason Crabb impressively drives home the theme of how genuine love can be even if there's heartache and grief. His soaring voice, lyrics of enduring faith and solid production on the 11-track set continue to prove why he is the Gospel Music Association's reigning male vocalist and artist of the year."
– Associated Press

"Love is Stronger is a breakthrough album that will thrust Jason Crabb into a bright spotlight…Jason uses tremendous vocal control as he slides effortlessly from soft, tender notes to full-on power belting… Kari Jobe joins her voice with Jason's on "Love Wins." The song defies categorization and should reach and bolster many…. This (album) has huge potential to expand Crabb's audience…Packed from start to finish with strong songs, versatile vocal performances, and an abundance of energy and emotion, this album is not limited to a single musical category…A gem of a record"
– New Release Tuesday

"Few artists on today's musical landscape possess Jason Crabb's ability to move effortlessly from one musical style to another, erasing boundaries between country, pop and gospel with the smooth, rich voice that has made him a Grammy winner and the Gospel Music Association's reigning Male Vocalist and Artist of the Year"
– AOL's The Boot

"No corn fluff to be found here…rich interpretations of positive lyric themes are set against solid arrangements…Crabb's soulful tone weaves through this record… An eleven-track gem."
– Music News New York

"Jason Crabb's new album (Love Is Stronger) is impressive."
– Huffington Post 

"One of the most anticipated releases of 2013…He is definitely one of the most talented vocalists out there.  Love Is Stronger is definitely one of the best albums of 2013."
– Christian Music Review

"…One of the most talented artists this industry we call CCM has ever seen…Spine-tingling artistry…Each moment of the new album is emotive and beyond the confines of any one genre…"
– CCM Magazine

"One of the most gifted vocalists to rise in popularity the past decade…A collection of strong tunes…Brilliant vocal showcases."
– Roughstock

"Crabb has never been more himself: he shows a greater command over his vocals and he has never sounded more passionate…This CD really brings out the new man in Crabb – one who is confident when he rocks and yet provides the heart pabulum when he croons."
– Breathecast

"…Truly magical…Powerful, Jason's delivery is heartfelt and flawless…"
– Absolutely Gospel

"…Truly fulfilling…One of the strongest gospel albums of this year."
– Nashville Country Club
From the reviews, it is evident that Love Is Stronger, and the overriding messages of love and encouragement contained in the lyrics, have resonated strongly. The 11-track CD was released on March 12, 2013 and contains lyrics that echo Crabb's own real-life.
Along with the release of the new project, Jason reached a social media milestone during release week crossing over 100,000 "likes" on Facebook. "I love my Facebook family! I love the way everyone prays for and interacts with each other," Crabb comments. "It's amazing what one comment can lead to. Many times I've posted a scripture or encouraging thought and someone replies back to tell me that it was exactly what they needed at that time."
Love Is Stronger is available wherever music is sold and online digitally at iTunes, Amazon, and Rhapsody among others.
Connect with Jason Crabb
Website :: www.JasonCrabb.com
Facebook :: www.Facebook.com/JasonCrabbMusic
Twitter :: www.Twitter.com/JasonCrabbMusic
Photo: From L-R: Paul Franklin, Mel Tillis, Jason Crabb, Pete Fisher (Opry General Manager) and Buck White (The Whites) all smiles as Jason gets ready to take the Grand Ole Opry stage. Photo courtesy Nelon PR
Tags:
ccm
,
Ed Cash
,
Entertainment Tonight
,
Free Chapel
,
Grand Ole Opry
,
Jason Crabb
,
Jay DeMarcus
,
jentezen Franklin
,
Love Is Stronger
,
Southern Gospel Music
,
Wayne Haun
Posted in
announcements
|
Comments Off

on JASON CRABB HITS A HOME RUN WITH LOVE IS STRONGER!
Written by SGN Scoops Staff on March 1, 2013 – 10:07 am -
LEXINGTON, KY (March 1, 2013) – Doyle Lawson was heralded as a legend in his appearance on Woodsongs Old-Time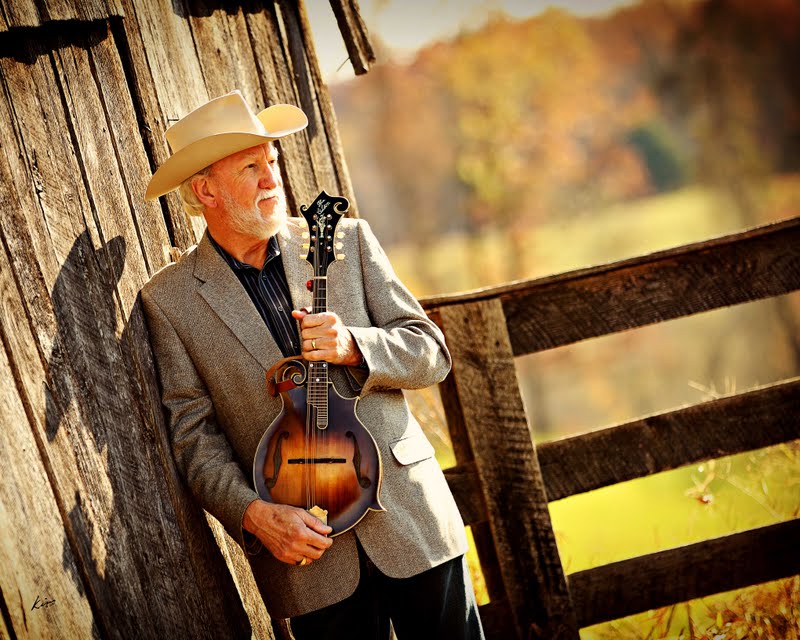 Radio Hour at the historic Lyric Street Theatre on Monday night in downtown Lexington.
With words of praise and appreciation for Lawson and his music throughout the show, host Michael Johnathon began the show talking with Doyle about his inspirations in music, both Bill Monroe and Doyle's dad. Doyle recalled listening to Bill Monroe on the Grand Ole Opry and admiring how Bill commanded the music he played. "I also grew up in a gospel quartet environment, as my dad sang in an a cappella gospel quartet," Doyle continued, "so the gospel side has been as much a part of me in developing my music as bluegrass."
While Lawson is known for his vocals and his band's signature harmony, with Doyle fresh off the heels of being awarded SPBGMA's Mandolin Player of the Year earlier this month, Michael Johnathon relayed that Doyle has been as important to the genre of Bluegrass as a musician as he has been as a singer.
New songs from DLQ's upcoming album were previewed on Woodsongs, such as "Hard to Be Forgotten," "One Small Miracle," and the toe-tapping "Fiddlin' Will" which gave six-time Florida State Fiddle Champion Jason Barie a chance to flex some musical muscle. In response to feedback Johnathon received about DLQ in prior performances on Woodsongs, Michael asked Doyle to give a sample of an a cappella song Johnathon especially liked with a calypso feel. DLQ obliged, and the audience raised the roof with applause for Doyle, Corey, Mike and Josh singing "Greatest Creator of Them All."
Michael observed that Doyle at 5 years old had listened to his heroes like Bill Monroe on the Grand Ole Opry, and Johnathon said he could imagine 5 year old kids tuning in at home listening to Doyle Lawson & Quicksilver's music and wanting to sound like them. Johnathon encouraged kids who were listening to put their hearts and spirits into music, and to be happy in the music they created. He then gave three children from the audience an opportunity to be on stage and introduce the last songs by each of the show's featured groups, DLQ and alternative grass band Lake Street Dive. Prior to DLQ closing the show with a revved up version of their perennial favorite, "Blue Train," Doyle was introduced as "one of the most important and best looking bluegrass musicians in History!"
Heralded by Power Source Magazine recently as being much more than sequins, stones and glitz, Doyle Lawson & Quicksilver sparkled in performance and appearance on that historic stage in Lexington, and may well have inspired a new generation of listening kids to pick up a mandolin or dobro and put their hearts into music … the way Doyle has spent a lifetime doing, leaving a legacy of priceless music along the way.
With nearly 40 albums to their credit, Doyle Lawson & Quicksilver have multiple Grammy, Dove, ICM, IBMA and SPBGMA Award nominations, and are 7-time winners of IBMA's Vocal Group of the Year Award. Every other album release for Doyle Lawson is Gospel, and he must be doing something right, as Doyle Lawson & Quicksilver are the reigning Inspirational Country Music Association Vocal Group of the Year, crowned in October at Nashville's Schermerhorn Symphony Center, while Lawson was still gratefully basking in the glow of his induction into the International Bluegrass Music Hall of Fame at the Ryman Auditorium in September.
Michael Johnathon's Woodsongs Old-Time Radio Hour is heard by over 1 million listeners on over 500 radio stations in the U.S. and internationally, plus The Village on Sirius XM Satellite Radio, in addition to the American Forces Radio Network which broadcasts into over 175 countries and every U.S. Naval ship at sea. The show is also seen in millions of homes in America on Public Broadcasting Service (PBS) television stations. Woodsongs also holds acclaim as the world's first multi-camera, weekly series broadcast on the Internet.
The Woodsongs show featuring Doyle Lawson & Quicksilver will be available for viewing in the show's archives on-line in the days to come as Show # 704 at the following link: http://www.woodsongs.com/showlist.asp.
Photo by Kim Hornsby, www.equineimagesbykim.com
Tags:
Bill Monroe
,
Doyle Lawson
,
Doyle Lawson & Quicksilver
,
Grand Ole Opry
,
Hard to Be Forgotten
,
radio
,
Sirius XM Satellite Radio
,
Southern Gospel News
Posted in
christian entertainment
|
Comments Off

on Doyle Lawson Heralded as Legend on Woodsongs
Written by SGN Scoops on December 10, 2012 – 5:09 pm -
Entertainer Randall Franks, "Officer Randy Goode" from TV's "In the Heat of the Night," is featured on a new video release from Autry-Franks Productions highlighting his vintage studio recording of "Let's Live Every Day Like It Was Christmas" performed with Grand Ole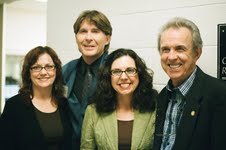 Opry stars – the Whites, Jesse McReynolds and Jerry Douglas.
"It was so much fun to see these performances like they have not been seen before," Franks said. "Although we taped the performances to help promote the project 20 years ago, they were mainly used for news stories around the country and the song as a whole was never released. Seeing it and the other interview clips from the project brings back so many wonderful memories. All these wonderful actors and artists donated their time for this charitable effort."
This performance featuring Randall vocally with Buck, Sharon and Cheryl of the Whites was included among the top 10 country vocal collaborations of the year when the song was released to radio.
It appears on the 20th Anniversary "Christmas Time's A Comin'" CD featuring the cast of TV's "In the Heat of the Night" and Friends from Sonlite and Crimson Records in association with MGM. The CD was produced by Randall Franks and Alan Autry.
The charity CD raises funds for drug abuse prevention charities and features selections from the actors of the popular show with special appearances by country, bluegrass and gospel stars. A donation of $20 in the U.S. to receive the CD can be made at www.shareamericafoundation.org. "In the Heat of the Night" currently airs on WGN America. Read more »
Tags:
Grand Ole Opry
,
James McReynolds
,
Jerry Douglas
,
Randall Franks
,
Southern Gospel News
,
The Whites
Posted in
announcements
|
Comments Off

on Actor/entertainer Randall Franks releases new Christmas music video
Written by SGN Scoops on November 21, 2012 – 10:33 am -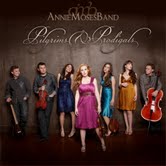 Los Angeles, Calif. (Nov. 21, 2012)—Critically acclaimed group Annie Moses Band will make its Grand Ole Opry debut this week, on Friday, November 23 at the historic Ryman Auditorium in Nashville, Tenn. The band is well known for its beautifully energetic shows and highly successful PBS television specials. This all-American premier string pop/folk group, led by singer & violinist Annie and her talented siblings, will perform alongside other musical greats including Crystal Gayle, Bobby Osborne & The Rocky Top X-Press, John Conelee, Jimmy Dickens and The Grascals.
The band is set to perform its current single "Blush," from Pilgrims & Prodigals, the group's latest release. Additionally, the group will play their show-stopping rendition of the holiday classic "God Rest Ye Merry Gentlemen," one of the many timeless carols featured on Annie Moses Bands' upcoming holiday compilation, Annie Moses Band Ultimate Christmas Collection, available nationwide on November 27. Performances will air live at 7pm CT on 650 AM WSM Radio and Sirius XM on Channel 56.
Next week on November 25, fans can also catch the world premiere for their video "Blush" on Great American Country (GAC). The music video was directed by award-winning filmmaker, David Kiern, inside of Tennessee's glamorous Rippavilla Plantation. Though Rippavilla is a historic mansion infamous for its ghosts, the band saw it as a perfect backdrop for the radio single which marries a nostalgic message to a modern edge.
"Blush" is a song that aims to question our culture's cynicism and to speak a timeless truth with powerful relevance. The band recognizes that almost everyone in our society has been hurt by broken relationships, and that individuals turn to cynicism rather than a belief in values that create and nurture loving and long-lasting relationships. The song's message communicates the group's desire to return to a time when a wounded heart was not an inevitable experience.
For more information on Annie Moses Band and the Grand Ole Opry, please visit www.anniemosesband.com and http://www.opry.com/.
About Annie Moses Band
The Annie Moses Band is made up of six siblings, with their parents Bill and Robin spearheading the lyrics and arrangements. As a whole, the family has earned numerous awards and achievements that testify to the depth of each member's artistic ability, while collectively creating a blend of captivating styles of classical, jazz, folk and even frisson of Celtic.  The group consists of highly trained experts, most of them having graduated from the prestigious Juilliard. In addition to its PBS specials and tour dates, in the summer the band hosts a Fine Arts Summer Academy, which is an intensive program for young musical artists that allows them to put their technique to work with on-stage performing experience.
Tags:
Annie Moses Band
,
Grand Ole Opry
,
sirius xm
Posted in
announcements
|
Comments Off

on CRITICALLY ACCLAIMED STRING POP-GROUP, ANNIE MOSES BAND, TO MAKE GRAND OLE OPRY DEBUT NOVEMBER 23 IN NASHVILLE, TN
Written by SGN Scoops Staff on August 2, 2012 – 9:02 am -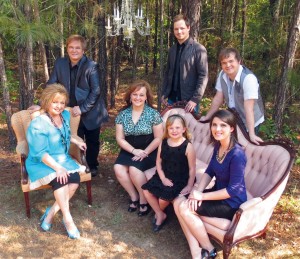 Two-time GRAMMY-nominated and six-time Dove Award-winning artists Jeff and Sheri Easter are scheduled to appear on the Grand Ole Opry on Saturday, August 4 for two shows at 7 and 9:30 p.m.
These gospel music family group mainstays will be premiering songs from their upcoming release Eyes Wide Open (Spring Hill Music) which will hit streets on September 18. They will be performing with other artists, including Carrie Underwood, Little Jimmy Dickens, Jeannie Seely, Jim Ed Brown, Jean Shepherd, Bill Anderson and many others.
"Jeff and I feel so at home at the Opry," states Sheri. "We both grew up in families of bluegrass gospel artists, so we made a lot of longtime friends over the years, many of whom are part of the Opry family. It always feels like coming back home when we're there."
Jeff adds, "Our music has always been country; our lyrics have always been gospel; and we love to sing love songs to each other; so stylistically, we fit in well with not only the Opry artists, but also the Opry fans."
To learn more about this week's Grand Ole Opry shows, visit http://www.opry.com or call 1-800-SEE OPRY.
Tags:
Bill Anderson
,
Carrie Underwood
,
Dove Award
,
Eyes Wide Open
,
Grand Ole Opry
,
Jean Shepherd
,
Jeannie Seely
,
Jeff & Sheri Easter
,
Jim Ed Brown
,
Little Jimmy Dickens
,
Southern Gospel News
Posted in
announcements
,
christian entertainment
|
Comments Off

on Grammy Nominees Jeff & Sheri Easter to appear on the Grand Ole Opry
Written by SGN Scoops on April 12, 2012 – 4:06 am -
NASHVILLE, Tenn.—Hymns, the sophomore Gaither Music Group/Servant Records recording from Guy Penrod, Christian music's premier country recording artist, achieved chart-topping sales success following its release March 27.  Hymns was the top seller on Nielsen SoundScan's Southern Gospel retail chart; #5 on the Current Contemporary Christian chart; and entered The Billboard 200 at #85.  First-week sales of Hymns surpassed those of Penrod's 2010 solo debut, Breathe Deep, which has gone on to sell more than 85,000 units.
Produced by Penrod and Pete Greene, Hymns showcases 13 of the award-winning artist's favorite selections, including the debut single, "Does Jesus Care?," a duet with the legendary George Beverly Shea.  The project also features "The Old Rugged Cross," "What a Friend We Have in Jesus," "Amazing Grace," "Count Your Blessings" and "Leaning on the Everlasting Arms," among others.
Penrod's 2010 Dove Award-nominated Gaither Music Group/Servant Records release, Breathe Deep, continues to be a benchmark for country recordings within the Christian marketplace, featuring successful mainstream country and southern gospel radio singles.  A 2011 Texas Gospel Music Hall of Fame inductee, Penrod made his Grand Ole Opry debut last year.  Prior to his solo career, Penrod spent 14 years with the GRAMMY® and Dove Award-winning Gaither Vocal Band.
Hymns is distributed by EMI CMG Distribution and is available at retail and digital outlets worldwide, as well as Cracker Barrel Old Country Stores®.  The new recording is positioned heavily at retail and is being aired as part of a direct TV campaign on networks including GAC, RFD, GMC, TBN, FamilyNet, CTS, CTN, TCT, TLN, Airtime 1 and GMTN and in Canada on Grace, Legacy, Miracle and Vision.
For further information, visit www.guypenrod.com or www.turningpointpr.com.
Tags:
christian country
,
Country Music
,
Cracker Barrel Old Country Stores
,
CTN
,
Family Net
,
Gaither Music Group
,
Gaither Vocal Band
,
George Beverly Shea
,
GMC
,
GMTN
,
Grand Ole Opry
,
guy penrod
,
Hymns
,
Servant Records
,
Southern Gospel News
,
tbn
,
Texas Gospel Music Hall
,
Turning Point Media
Posted in
announcements
,
christian entertainment
,
new music
|
Comments Off

on GUY PENROD CELEBRATES #1 DEBUT WITH HYMNS
Written by SGN Scoops on April 5, 2012 – 2:05 pm -
NASHVILLE, Tenn.— Acclaimed Irish modern hymn writers and recording artists Keith & Kristyn Getty made their debut on one of the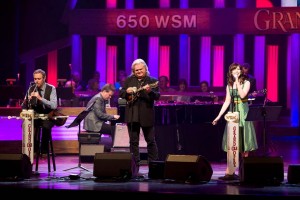 world's most prestigious stages, Nashville's Grand Ole Opry, on Saturday.  Invited by Grammy-winning country legend Ricky Skaggs, the Gettys shared their signature hymn, "In Christ Alone," as well as "When Trials Come," which concluded with a rousing Irish/bluegrass reel featuring Skaggs on mandolin.
Performing during segments hosted by Skaggs on the Opry's live broadcast, which is seen and heard around the world, Keith & Kristyn Getty were also joined by band members Patrick D'Arcy and Deborah Klemme, as well as acclaimed fiddler Andy Leftwich of Kentucky Thunder.  Saturday's Opry line-up featured such renowned artists as Patty Loveless, Bill Anderson, The Whites and Crystal Gayle, among others.
Penned by Keith Getty and Stuart Townend, "In Christ Alone" is a modern classic that has been recorded by numerous artists and is sung in churches around the globe.  Keith & Kristyn Getty's stateside recordings include In Christ Alone, Awaken The Dawn and 2011's Joy – An Irish Christmas.  They have shared their music at Franklin Graham crusades, the GMA Dove Awards, and performances at London's Royal Albert Hall, among other noted platforms and international tours.  The couple's most recent tour, "Joy – An Irish Christmas," played to multiple sold-out venues across the country, including Nashville's Schermerhorn Symphony Center.
Photo: Pictured onstage at the Grand Ole Opry (l-r): Patrick D'Arcy, Keith Getty,
Ricky Skaggs, Kristyn Getty (2012 Copyright Grand Ole Opry, Photo: Chris Hollo)
Tags:
bluegrass
,
Grand Ole Opry
,
Keith & kristyn Getty
,
Patty Loveless
,
Ricky Skaggs
,
The Whites
Posted in
announcements
|
Comments Off

on KEITH & KRISTYN GETTY MAKE GRAND OLE OPRY DEBUT