Written by Staff on March 27, 2020 – 1:28 pm -
Beyond the Song by Jantina Baksteen
I came in touch with Michael Roberts last year at the Alabama Quartet Convention. Recently, he sent a brand new song put out to radio. Michael agreed to join us for this interview to share his ministry and how this song "Broken China" was created. 
Jantina Baksteen: Can you introduce yourself to the readers of SGNScoops?
Michael Roberts: I live in Waynesboro, Mississippi, with my wife, Heather and our two children, Jonah, 19, and Laiklynn, 16. We attend Pleasant Grove Baptist Church. 
JB: How did your ministry start?
MR: I've really been singing most all my life. I started out singing as a child with my siblings at our local church and I just never stopped. I have always had a deep love and an inclination towards music for as long as I can remember. As I grew older, I started to write songs and it all just came together sort of naturally,  and now I just follow the calling God had placed on my life to wherever He leads to the best of my ability. 
JB: When I hear you sing, I notice your inspiration comes from the Hinsons?
MR: Yeah, Kenny Hinson is a really huge influence. I think I owned every single album The Hinsons ever released. He just had that smooth-as-butter quality in his voice that drew you in and commanded your attention. Love, love, love Kenny Hinson. As far as other influences, I really listened to lots of groups growing up, but most of my attention was pretty well focused on The Hinsons as long as they were singing.
JB: You've released a new song to radio that you wrote; can you share how this song came together?
MR: The song, "Broken China," actually came to me a number of years ago. It was born out of Isaiah 64:8. It's really just my rendition of what that verse speaks to my heart. I realize it's a little different; maybe a tad unusual, but God just spoke to my heart of the message of His total redemptive work in our brokenness through this scripture. "Broken China," was the result. 
JB: What is the message in this song?
MR: The message of this song is simply a message of restoration. It's not about a patch-up. It's about the astounding restoration of an intended masterpiece, which has been destroyed and ultimately thrown away, finding itself in total shambles, and then being sought out and re-formed into its intended purpose and grandeur by the Master mender. Total restoration; that's the message of this song.
This song speaks to me on such a personal level. The message is really an intense reminder that God loves the broken ones. We are all born into a broken world, and our broken, sinful condition isthe direct result of man's broken relationship with God, our Creator. God gave me this song a while ago but, honestly, the true dimensions of it were just recently breathed into my spirit. It speaks to more than God just simply picking up a broken thing and glueing it back together, but rather, it speaks of the path of one's destruction from the point of the fall, to the sweeping away and decimation of the pieces of that life, to its place of total hopelessness and helplessness in a dank, dark gutter of absolute despair. And it is in this place of utter futility with not even a flicker of hope that Christ bends to embrace the remnants of this broken life and is willing to do the hard work required to put it back together. And He doesn't just patch us up and leave us with just what's left of our failed lives, but He searches the dust, the winds, and the waters to recover every microscopic particle, and then He totally and unimaginably redeems and restores us to the flawless masterpiece He had originally intended us to be. His specialty is the pursuit of those whom He loves, even to the ends of the Earth, where He loves them back together. This song says to me that He loves me beyond my imagination and He cares enough to find me wherever I might have fallen to, and longs to make this broken thing beautiful and useable again by His grace, and for His honor. 
As far as my testimony, this song pretty much sums it up. I've made a lot of mistakes. I've succumbed to a nature of sin. I've experienced God's staggering grace and salvation.  I've run from His call upon my life. I have been relentlessly pursued by His love as He sought to help me find my way. I am grossly flawed, but immeasurably loved and marvelously redeemed. I am that broken thing restored and made useable again. My testimony is His love and grace personified. The name of my upcoming CD is "Prodigal". I am that broken thing restored. I am that weary wanderer come home to the safety and refuge of my Father's arms.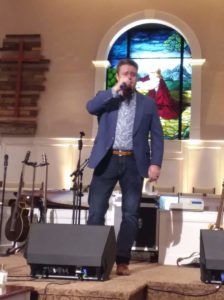 God is fully in control of everything, including this time of crisis that the world is now experiencing. He is faithful and He is present in this and every situation we face. His promises are not compromised and His sovereignty is not threatened. He is our rock and our refuge in every circumstance. 
JB: What's your favorite Bible verse?
MR:  Psalm 91:2  I will say of the Lord, " He is my refuge and my fortress, my God, my God in whom I trust."
JB: What's a saying you use a lot?
MR: "Remember to keep the main thing, the main thing." This is actually a saying I picked up years ago from a dear departed friend and an amazing bass singer, Kirk Hinton, who I had the privilege of ministering with.
JB: Where can we find you on the web?
MR: My website is presently under construction, but in the meantime, I can be found on Facebook @Michael Roberts @ Michael Roberts Music Ministries.
Thanks Michael for sharing your ministry with SGNScoops. May God use you to bring the folks you meet closer to Him who is the only way to salvation.
Did you know that you can receive the printed, full-color version of SGNScoops Magazine by subscription? Find out more 
HERE
.
Find SGNScoops Magazine On Facebook 
HERE.
You can download the latest edition of SGNScoops Magazine 
HERE.
Read the latest edition of SGNScoops Magazine online
HERE.
Listen To Today's Gospel Music
HERE
Tags:
Beyond the Song
,
Broken China
,
christian country
,
gospel music
,
hinsons
,
Michael Roberts
,
Southern Gospel Music
Posted in
artists
,
Beyond the Song
|
Comments Off

on Beyond the Song: Michael Roberts sings "Broken China"
Written by Staff on September 26, 2019 – 4:16 pm -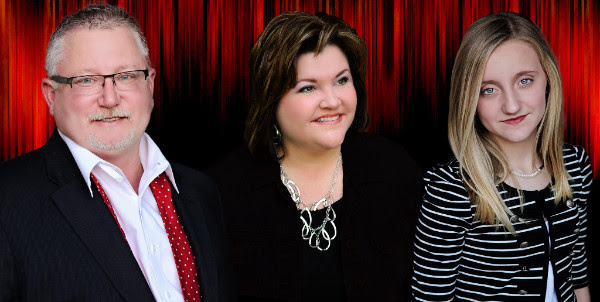 The Coffman family are holding a huge party and everyone is invited. On October 26, 2019, Coffmania will envelope Danville, Kentucky with gospel music. The Danville Church of God will be the site for a great concert featuring the Hinsons, the Bakers, and the Shireys, and hosted by the Coffmans.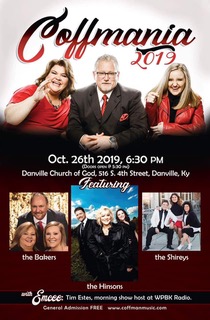 Emcee for the evening is Tim Estes. The event begins at 6:30 p.m., with the doors opening at 5:30 p.m.
General admission is free. For more information visit the Coffmans online HERE.
For more Gospel music features, read the latest SGNScoops Magazine HERE.
Download SGNScoops Magazine In PDF 
Here
Find SGNScoops Magazine On Facebook 
Here
Listen To Todays Gospel Music Here
Tags:
Bakers
,
Coffmania
,
Coffmans
,
gospel music
,
hinsons
,
Shireys
,
Southern Gospel Music
Posted in
announcements
,
artists
|
Comments Off

on Coffmans invite you to Coffmania
Written by Staff on June 27, 2019 – 1:48 pm -
More than thirty years ago, Chris and Darrell Freeman began the family musical legacy known as the Freemans. Their name is synonymous with gospel music. The Freemans have recorded 25 albums and garnered seven number one songs, and the foundation of their success has been the blessing of close-knit family ties paired with a passion for music that glorifies the name of the Lord Jesus Christ.
Having been influenced by the very roots of gospel music at the young age of 10 years old, Chris Freeman said her earliest memories of gospel music stem from hearing gospel music legends like Andraé Crouch and the Disciples, the Speers, the Happy Goodmans, and the Oak Ridge Boys. Yet the biggest musical influence on her life would be none other than her dad. "My dad was a pastor and a preacher. In fact, he also sang. He made his kids practice. We hated practicing. I don't regret it now, but I hated it then. But he's probably been my greatest influence," said Chris.
Although her dad pastored a church and was also a singer when she was a young girl, Chris always felt down deep in her heart that there was more out there in the way of ministry. She auditioned more than once for positions singing gospel music, but rejection sent her home from Nashville, and back to California. Still, she now sees how God's hand was working in her life all along, even from the very beginning. 
Tags:
Caylon Freeman
,
Chris Freeman
,
Darrell Freeman
,
Freemans
,
gospel music
,
hinsons
,
Jennifer Campbell
,
Joe Freeman
,
Misty Freeman
,
SGNScoops Magazine
Posted in
artists
,
sgn scoops magazine
|
Comments Off

on The Freemans: Gospel roots run deep
Written by Staff on May 9, 2018 – 1:26 pm -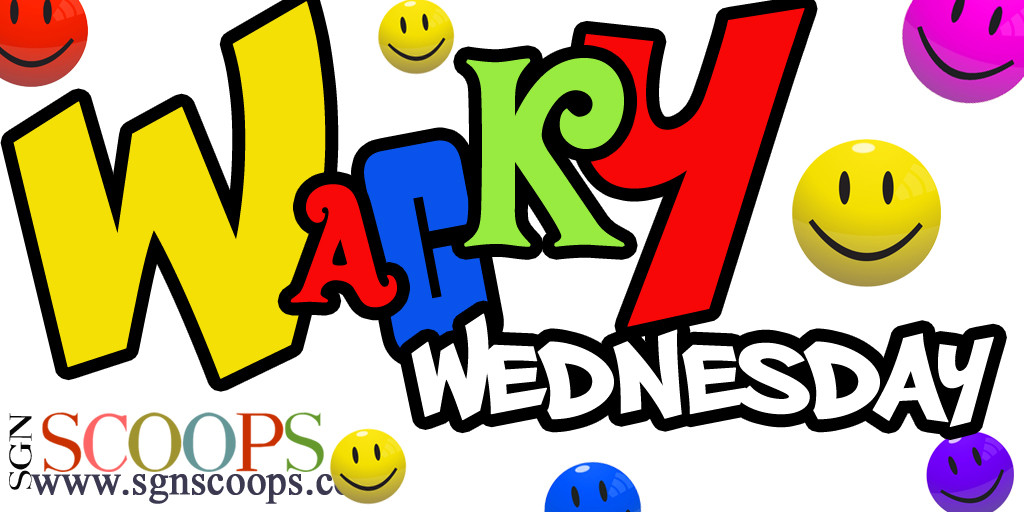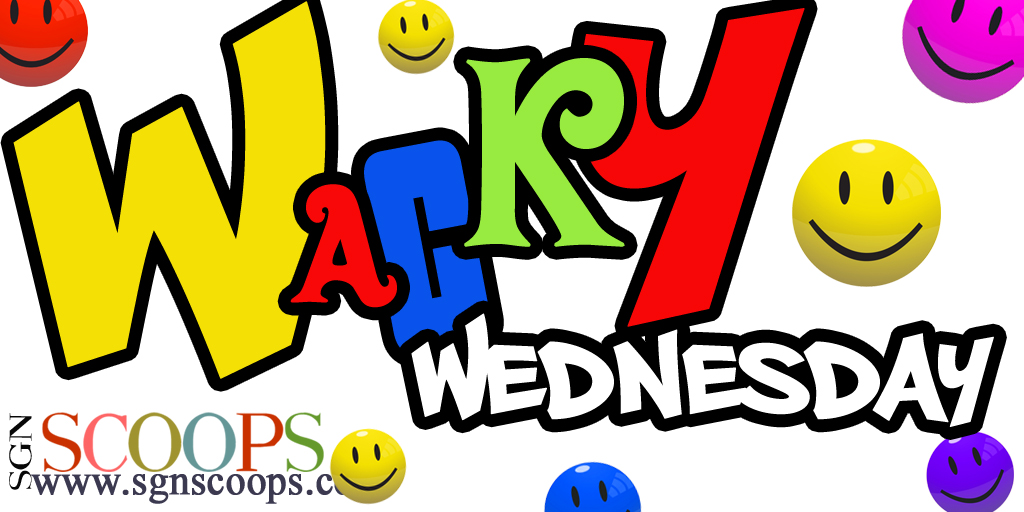 Wacky Wednesday with Gospel Artists is back with another question. Special thanks to our friend Jantina de Haan for collecting all of these great answers, and to all of you for your overwhelming response to the return of Wacky Wednesday!
As you know, Wacky Wednesday features questions that you might not find in regular artist interviews and answers that you might not see printed anywhere else…
Today we hear responses from Josh Jordan of the Jordan Family Band, Gerald Wolfe of Greater Vision,
Wendy Hayes of the Mylon Hayes family, Corey Pearson of the Diplomats, Bob Sellers, Pat Barker of the Guardians, Clayton Inman of Triumphant, Josh Townsend of Legacy Five, and
Jaquita Lindsey of 11th Hour.
This week's question is: who is your favorite Gospel Music Artist?
We will let the men go first this time:
Josh Jordan: Tough question. I find myself listening to the Cathedrals with Danny Funderburk in the lineup. Also, the original Hinsons. But I have several current groups I enjoy.
Gerald Wolfe: The Happy Goodman Family. They always had great songs, and they were exciting to watch.
Corey Pearson: Growing up, I listened to the Kingsmen and Gold City. Loved the bands and loved Big Jim Hamill.
Bob Sellers: Kingsmen.
Josh Townsend: The Collingsworth Family; love the tight family harmony.
Pat Barker: The Guardians. They pay me to say that
Clayton Inman: The Hinsons; I love the electricity they brought to a stage.
Let's hear from the ladies…
Jaquita Lindsey: I have so many friends that sing that's hard for me to choose.
Wendy Hayes: The Whisnants and Greater Vision. They both have been close friends of our family for many years and we love their ministries.
Were these answers what you expected? The artists list some great groups in Gospel music, past and present. Maybe some of their favorite's style or vocal inflections have rubbed off on them…we will let you decide.
Stay tuned next time for another Wacky Wednesday, when we will ask the question everyone wants to know: what color are your socks? (Is this the actual question that has been asked? Stay tuned…)
Do you have a question for our artist panel? Send it to SGNScoops today! lorraine@sgnscoops.com
READ The latest PDF Version Of SGNScoops Magazine here.
Download The latest PDF Version Of SGNScoops Magazine HERE
Find SGNScoops Magazine On Facebook HERE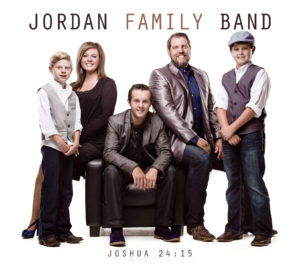 Listen Online To The Best In Todays Gospel Music HERE
Tags:
Bob Sellers
,
Clayton Inman of Triumphant
,
Corey Pearson of the Diplomats
,
Gerald Wolfe of Greater Vision
,
gold city
,
Happy Goodman Family
,
hinsons
,
Jaquita Lindsey of 11th Hour
,
Josh Jordan of the Jordan Family Band
,
Josh Townsend of Legacy Five
,
Kingsmen
,
Pat Barker of the Guardians
,
SGNScoops Wacky Wednesday
,
Wendy Hayes of the Mylon Hayes family
Posted in
artists
,
SGNScoops Wacky Wednesday
|
Comments Off

on Gospel music's Wacky Wednesday asks another deep, mind-blowing question
Written by Staff on November 19, 2015 – 12:54 pm -
November has arrived and with it the 2015 Creekside Gospel Music
Convention! Held from November 2nd through 5th, it was a wonderful experience for all involved. We hope that those of you who attended are already making plans for next year. If you didn't make it, keep watching the SGN Scoops and Creekside websites for all the details for the 2016 Creekside Gospel Music Convention!
There are so many people who contribute to Creekside, that it is
impossible to name them all. However, we will begin by thanking our wonderful artists who came and gave of themselves during the week. These artists include:
| | | |
| --- | --- | --- |
| 11th Hour | John Lanier | The Connells |
| 2 Determined | Jordan's Bridge | The Drummond Family |
| Alliance Quartet | Keith Stapler | The Epps Family |
| Billy Hodges | Kelly Coberly | The Freemans |
| Broken Vessels | Kristin Stanton | The Guardians |
| Clear Vision Quartet | Mark 209 | The Hinson Family |
| Common Love | McKay Project | The Hoskins |
| Crosspointe | Mercy Rain | The Hyssongs |
| Dave Williford | Nicki Ellison | The Riders |
| Dave Mumford | Pine Ridge Boys | The Schofields |
| Exodus | Redeemed Trio | The Sharps |
| From The Ashes | Revived Quartet | The Sneed Family |
| Glad Heart | Sara Hambrick | The Webb Quartet |
| Glory Way Quartet | Sojourners Quartet | The Williamsons |
| Hope's Journey | Surrendered | Three Bridges |
| Jerry and Jan Goff | Terry Collins | Tim and Lana Chandler. |
| Jim Sheldon | The Branscombs | Tina Wakefield |
| Watts Rowsey and Bean | Jerry and the Singing Goffs | Ava Kasich |
| | | |
We were thrilled to welcome all of the special guests and surprise artists that entertained us at various events. The Lou Hildreth Honors Jerry and the Singing Goffs on Monday night as well as the 2015 Diamond Awards held on Tuesday night were arranged and produced by many who are associated with SGN Scoops. The Tuesday and Thursday Showcases were put together and hosted by Vonda Easley and Ava Kasich. On Wednesday, Jason Runnels and Hope's Journey hosted a special reception for the Pine Ridge Boys, and we appreciate all who were involved with the administration and procuring the refreshments for it.
From the Jam Sessions to the Evening Concerts to the Midnight Prayer services, so many people worked tirelessly to set in motion Creekside for this year, and you are all so valued and respected for your abilities and dedication.
SGN Scoops would also like to thank Patricia Mathis and WATC TV, Ken and Jean Grady of Gospel Music Today, the SGN Scoops Social Media team, all the volunteers and the staff of SGN Scoops who assisted in any way with the Convention.
This event was constructed prayerfully and thoughtfully, and after four years we can see the growth and the touch of God on Creekside. We are so thankful that He is part of our gathering and we pray He will always be an integral part of all that is done through Coastal Media, SGN Scoops and Creekside Gospel Music Convention. See you next year!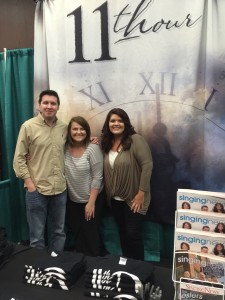 The 2016 Creekside Gospel Music Convention will be October 31 through November 5 at Pigeon Forge, TN. Start making your plans today. Be sure to watch postings on the Facebook pages of SGN Scoops and Creekside for all the latest news!
Tags:
2015 Creekside Gospel Music Convention
,
Creekside
,
Freemans
,
Guardians
,
hinsons
,
southern gospel
Posted in
announcements
,
artists
,
christian entertainment
,
gospel events
,
industry news
,
sgn scoops magazine
|
Comments Off

on 2015 Creekside Gospel Music Convention Wrap-Up
Written by Staff on November 5, 2015 – 2:44 pm -
The 2015 Diamond Awards were held on Tuesday, November 3, as part of the 2015 Creekside Gospel Music
Convention. Many artists and fans were on hand for the celebration of the best in Southern Gospel and Christian Country/Bluegrass. It was announced that next year, the Christian Country and Bluegrass awards would be given out during the Christian Country Expo, held during the summer at Pigeon Forge.
This year at the Diamond Awards, SGN Scoops was proud to welcome Dr. Jerry and Jan Goff as the emcees for the evening. The duo performed their duties with grace and humor and were warmly received.
We do not list all of the winners here…instead, we invite you to look for the December 2015 edition of SGN
Scoops digital magazine for the entire list of recipients. However, you will recognize the winners that we were able to catch as they had their special moments, accepting awards and thanking the audience.
SGN Scoops is thrilled to be able to recognize the excellent talent within the realm of our industry. We will begin the nomination process for the 2016 Diamond Awards in January 2016.  Keep watching our website and
Facebook page for more information.
We appreciate all who travelled to Pigeon Forge, TN for the 2015 Creekside Gospel Music Convention. As we enter into the last evening of singing, we are reflecting on the many things that the Lord accomplished this week and we want to thank all who attended and all who prayed for the event. Be watching the Creekside website and Facebook pages for more
pictures and information.
The 2016 Creekside Gospel Music Convention will be October 31 through November 3rd, 2015, at the Smoky Mountain Convention Center in Pigeon Forge, TN. Write it down now and plan t
o be with us all week!
Tags:
2015 Creekside Gospel Music Convention
,
2015 Diamond Awards
,
Freemans
,
Guardians
,
hinsons
,
Jerry and Jan Goff
Posted in
announcements
,
artists
,
diamond awards
|
Comments Off

on Creekside Scrapbook: 2015 Diamond Awards
Written by Staff on July 1, 2015 – 2:00 pm -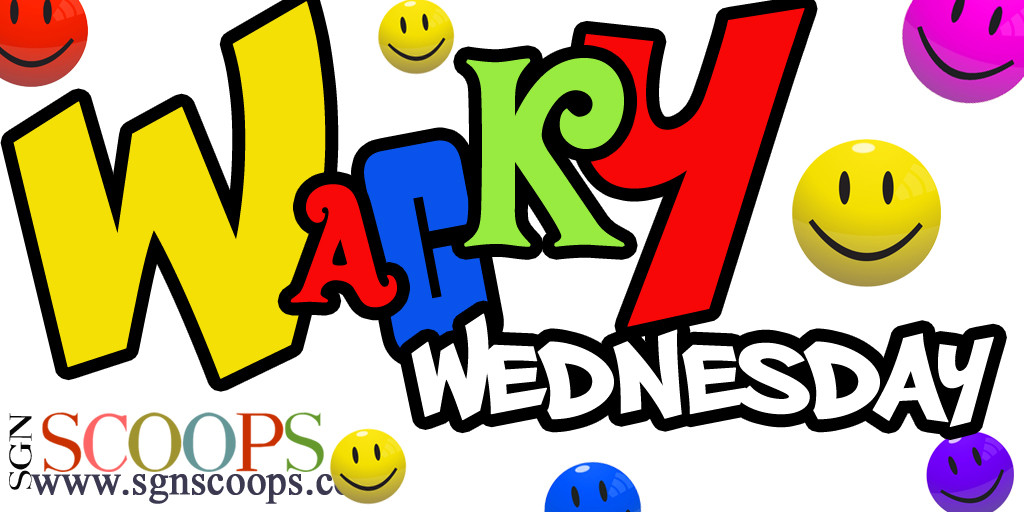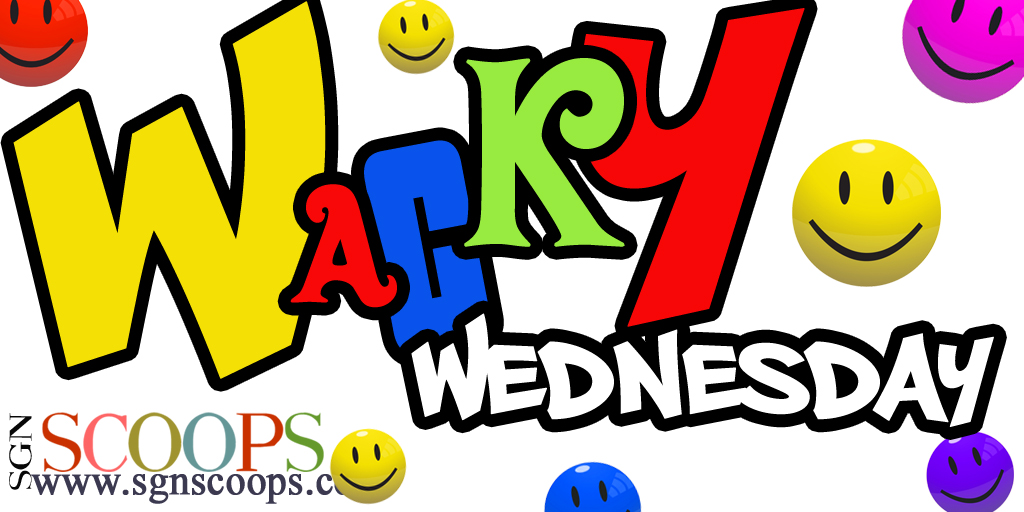 Thanks for joining us for another SGN Scoops Wacky Wednesday! Today's question for our fearless panel of artists: "What is the one album every Gospel fan should have in their collection?" As you might expect, some of the answers are a little less than scientifically proven.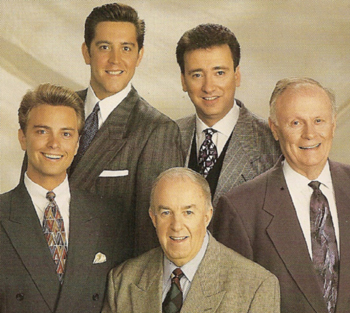 Nevertheless, SGN Scoops polled about 18 or so artists about various things and tabulated their answers. We have used this (not so great) scientific process to create today's Wacky Wednesday Top Ten. Our panel of expert artists gave us the following answers.
The artists whose albums should be owned by every Southern Gospel aficionado are the incomparable Cathedrals.
All of the Booth Brothers were united in their response, giving three votes to Live in Atlanta by the Cathedrals. Donna King says, "Anything by the Hinsons or Cathedrals (can't pick one!)" And no, Donna you didn't fail that one! Michaela Brown also voted for any of the Cathedral albums.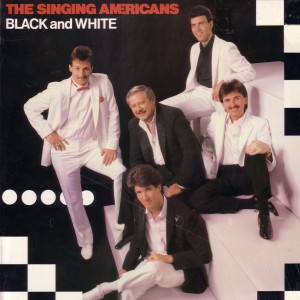 The Singing Americans, a quartet ahead of its time, and the 24-karat Gold City were tied for second place. Gary Casto, Scotty Inman and Greg Bentley chose Black and White by the Singing Americans. Chris Jenkins and Joseph Habedank put their votes in for Pillars of Faith by Gold City. David Sutton's choice is Gold City's Double Take.
In third place was Bill Gaither, with two of his groups each earning a vote. Phil Collingsworth Sr. said, "HYMN CLASSICS – THE BILL GAITHER TRIO (1990 – only Gaither Trio Album produced by Lari Goss – last Trio Album released.)"
Karen Peck's choice was, "Anything from Gaither Vocal Band!"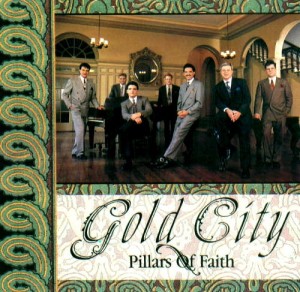 Other top picks included:
Speer Family: Heritage Series. "Little is much when God is in it! The best!" – Hannah Webb
"A Triumphant one!" – Clayton Inman
Blackwood Brothers Quartet latest project. "Our new one, Forever." – Billy Blackwood
The Talleys latest project. "This would probably be a bad time to admit that I don't listen to much music, so I'll say whatever the Talleys' newest is!" – Lauren Talley Alvey
The Three Bridges' newest album. "The latest Three Bridges album, of course!" – Shannon Smith
So now you know! There may be more than one answer that is a little suspect, but that is how we roll on the SGN Scoops Wacky Wednesday!
Thanks again to all of our participants. Be watching SGN Scoops mainpage for more Wacky Wednesdays in the weeks to come. Do you want to suggest a subject or an artist? Email us at sgnscoops@gmail.com
For more on the artists who have subjected themselves to our poll questions, visit them at their group websites:
Chris Jenkins http://kingsmenquartet.musiccitynetworks.com/
Joseph Habedank http://www.josephhabedank.com/
Clayton Inman http://www.triumphantquartet.com/
Lauren Talley Alvey http://thetalleys.com/
Phil Collingsworth Sr. http://www.thecollingsworthfamily.com/
David Sutton http://www.triumphantquartet.com/
Greg Bentley http://crossroadslabelgroup.com/
Gary Casto http://tributequartet.com/
Billy Blackwood http://www.blackwoodbrothers.com/
Shannon Smith http://threebridgesgospel.com/
Michaela Brown http://thebrownsmusic.com/
Booth Brothers http://boothbrothers.com/
Scott Inman http://www.triumphantquartet.com/
Karen Peck http://www.karenpeckandnewriver.com/
Donna King http://www.zaneanddonnaking.com/
Hannah Webb http://rickwebbfamilymusic.com/
Tags:
Bill Gaither Trio
,
Cathedrals
,
Gaither Vocal Band
,
gold city
,
hinsons
,
sgn scoops
,
Singing Americans
,
Speer Family
Posted in
announcements
,
artists
,
sgn scoops magazine
,
SGNScoops Wacky Wednesday
|
Comments Off

on SGN Scoops Wacky Wednesday Poll: What Album Should Every Gospel Fan Own?
Written by Staff on March 5, 2015 – 12:06 pm -
Legendary Songwriter Ronny Hinson Makes Guest Appearance on the Recording
Nashville, TN, March 3, 2015.  Family Music Group is excited to release the Dunaway's latest national radio release, "Mercy Built a Bridge".  The song, penned by Ronny Hinson made Southern Gospel history as number one song for the original Hinsons.Ronny Hinson joined The Dunaways in the studio for the recording and is featured as a vocalist.  He has also made several public appearances with The Dunaways since the recording.  The song still holds a strong rapport with live audiences as it continues to receive standing ovations, and is a favorite among those that attend Dunaway concerts.
Family Music Group's Les Butler said, "When the Dunaways first mentioned they wanted to record Mercy Built a Bridge I said, yes!  When I mentioned getting Ronny involved the Dunaways said, YES!  The end result is special.  We are excited that Ronny has also agreed to call radio for interviews in support of the song.  We are expecting good things from the Dunaways and Ronny."
The Dunaways have enjoyed a 23 year music ministry and have released a long list of national radio hits for more than a decade.  Their recent radio single and title cut from their new album, "Church in the Kitchen," has been nominated for several awards including, "Country Song of The Year," and the recording as, "Country Album of The Year."  Kanah Dunaway Lovern has also been nominated as, "Female Vocalist of The Year."
The Dunaways are available for bookings and can be scheduled by calling Randall Dunaway at (601) 416-5823. Their music is available both in Christian Retail Markets as well as any online music outlet including Amazon and Itunes.
More information on The Dunaways can be found at www.dunawaymusic.com and www.facebook.com/dunawaymusic

Tags:
christian country
,
Dunaways
,
Family Music Group
,
gospel music
,
hinsons
,
ronny hinson
,
southern gospel
Posted in
announcements
,
artists
|
Comments Off

on Dunaways Release the Classic "Mercy Built a Bridge" to Radio
Written by SGN Scoops Staff on February 10, 2014 – 3:23 pm -
Hinsons singing Hinsons! After many years of speculation and countless requests, Weston & Christy Hinson are taking a night to tip their hat to the rich heritage that helped shaped who they are in the Gospel Music field today… The Original Hinsons! Come join them on March 7, 2014 for a night of familiar songs and hallelujah atmosphere with live music and Special Guest, Ronny Hinson, of the Original Hinsons, to share the stage in an event that is sure to be talked about for a long time after it is over…A Night To Remember THE HINSONS!!
March 7, 2014 – 7pm (Doors will open at 6pm) Kidd-Key Auditorium 400 Elm St, Sherman, TX 75090
Tickets are available through iTickets and are priced as follows: Advanced Purchased Tickets are $22 for Artist Circle and $17 for General Reserved Tickets purchased at the door are $25 for Artist Circle and $20 for General Reserved Children under 12 are $10 Children 2 and under are FREE To purchase tickets or get more information please call (214) 929-3592 Or BUY INSTANTLY ONLINE at http://www.itickets.com/events/321721.html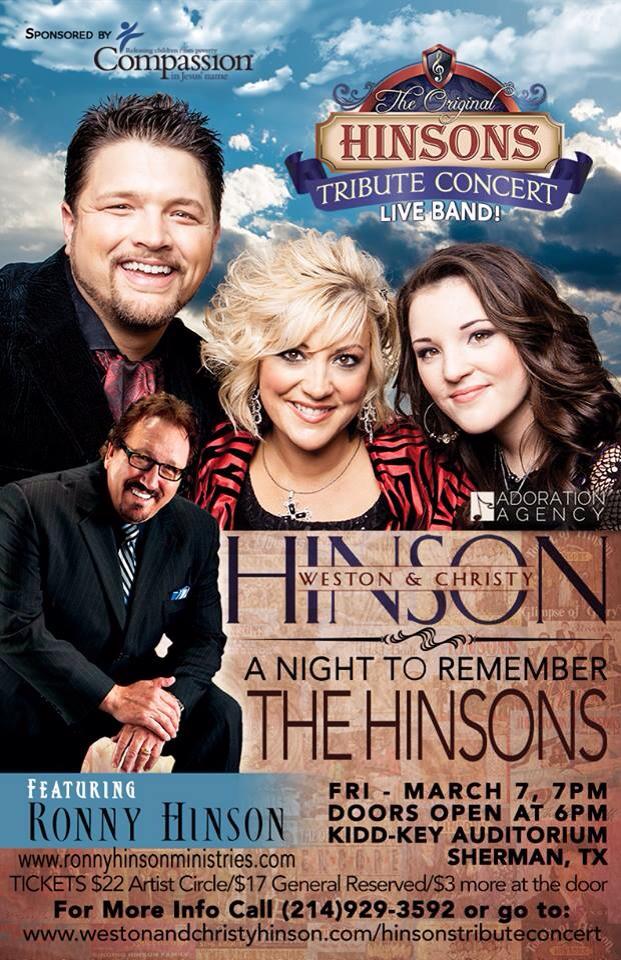 Tags:
hinsons
,
Ronnie Hinson
,
Southern Gospel Concert
,
Southern Gospel News
,
Weston & Christy Hinson
Posted in
announcements
|
Comments Off

on Hinsons Tribute Concert
Written by SGN Scoops Staff on November 17, 2011 – 12:03 pm -
C&C MUSIC GROUP REACHES AN EXCLUSIVE RECORDING AND MANAGEMENT AGREEMENT WITH Heritage Crossing is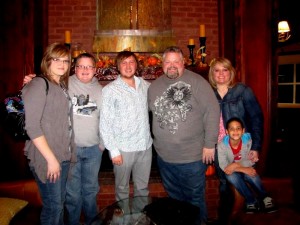 made up of the McKinney Family – Wade, Lisa, Marissa who is 17, Zack-14, & Caleb-6. This family travels full-time averaging 4-6 services a week in revivals, camp meetings, crusades, and concerts across the USA. They have served as Senior Pastors and in multiple para-church leadership rolls.
Wade and Lisa's families sang regionally throughout Southeast and Northeast Texas for years. Wade's grandfather, Mordie Marcontell was a bass singer with family quartets that sang to open for the greats such as THE STATESMEN, BLACKWOOD BROTHERS, and were regulars at Stamps Baxter singing schools in Lisa's family THE BAKERS sang in revivals and concerts. When they married 20 years ago, they sang with Wade's sister as HERITAGE. As Marissa came of age and began to sing that third part of harmony – the group evolved into HERITAGE CROSSING. They sing "Family Style Gospel… With The Father's Touch".
Among the family there are 3 keyboard players, 4 guitarist, 4 bassist, mandolin players, dobro players, organists, drummers, and Zackery is a powerful harmonica player as well.
They have been described as sounding like the Hinsons with harmony, The McGruders' with their energy, and the Crabb family with their versatility. They are truly one of a kind!
Their heart is to minister to people in multiple venues through word and song. Whether a revival or a concert, they stick to strong lyrical styling with tight harmony that only comes from a family
Tags:
C&C Music Group
,
C&C Music Group Signs Heritage Crossing
,
Crabb Family
,
Heritage Crossing
,
hinsons
,
Southern Gospel News
,
The McGruders
Posted in
announcements
,
christian entertainment
|
Comments Off

on C&C Music Group Signs Heritage Crossing