Written by Staff on July 31, 2019 – 5:34 am -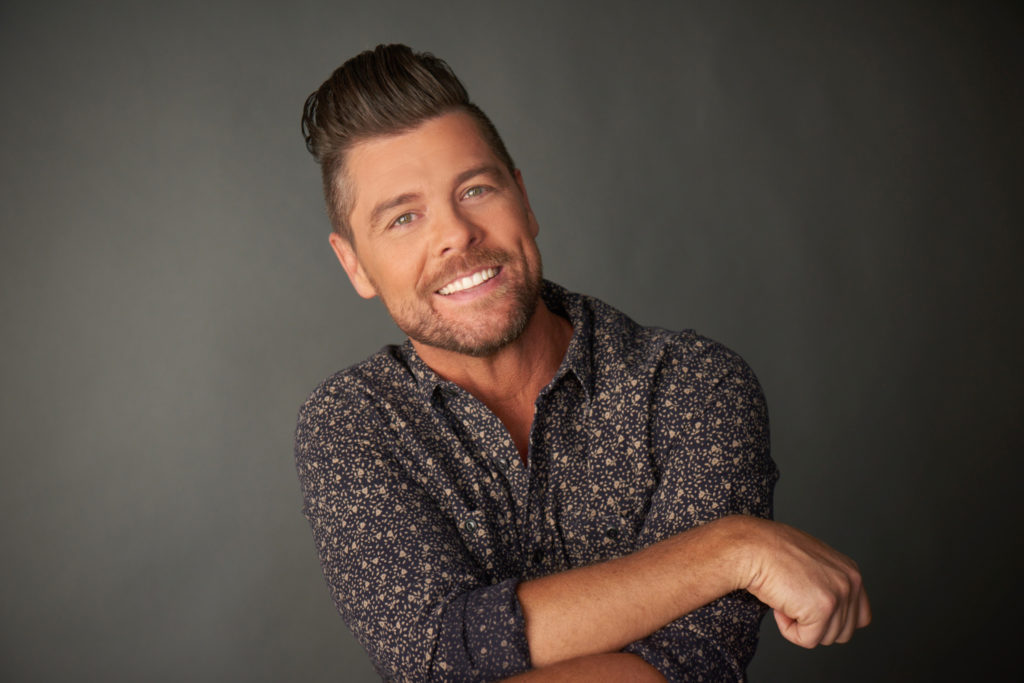 NASHVILLE, Tenn. (July 30, 2019) – Icon Destinations, is proud to announce a once-in-a-lifetime trip to the Holy Land with 2-time GRAMMY Award Winner, Jason Crabb. 
Crabb states: "For a Christian, there is no trip as significant as a journey to the Holy Land. To walk where Jesus walked, see what Jesus saw…there's NOTHING ELSE LIKE IT! If this is on your bucket list, then make sure you don't miss this chance. I can't wait to experience this with you!"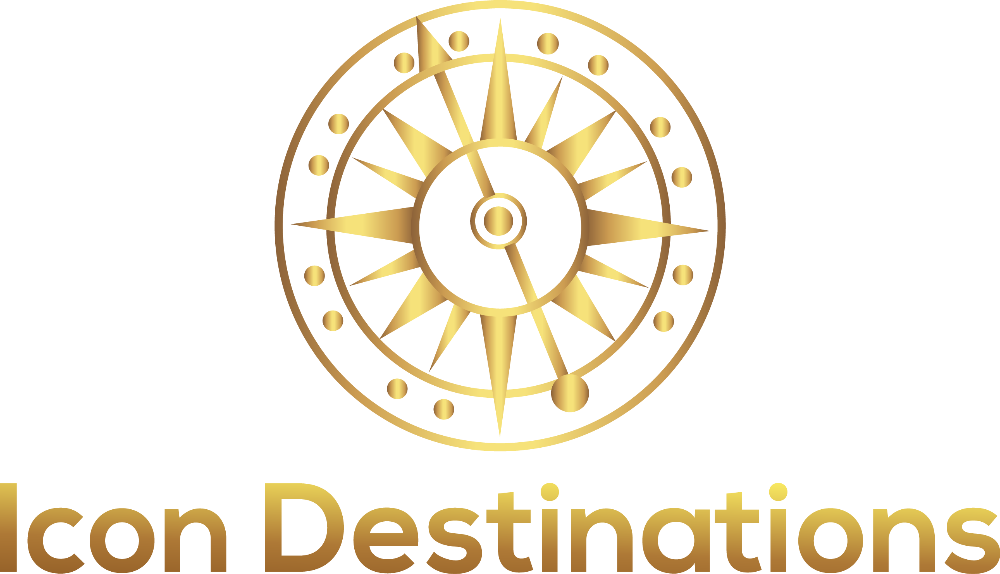 Tour Highlights include:
Tel Aviv – Orientation drive and Jaffa visit.
Caesarea and Megiddo – Ancient Roman archaeological site.
Tiberias – Jesus boat museum visit and boat cruise.
Nazareth – Basilica of the Annunciation.
Jordan Valley – River Jordan baptismal site.
Jerusalem – Old town walking tour.
Bethlehem – Church of the Nativity visit
Transfers by private, first-class, air-conditioned motor coach
Buffet breakfasts daily and six dinners
Stay in first-class hotels
Church service with Jason Crabb
Click here to view a video from Jason Crabb, inviting you to this experience.
For more on Jason Crabb go Here.
Biography Segment from www.jasoncrabb.com: In his career, Kentucky-born Jason Crabb has won a GRAMMY and 21 Dove Awards – being named the Gospel Music Association's Dove Awards Artist and Male Vocalist of the Year along with Song of the Year. Crabb's electrifying stage presence, powerhouse vocals and magnetic personality have endeared him to millions across the world – through extensive personal appearances, media coverage, and social media including over 20 million views on YouTube.
For more information, and to book your trip, with Icon Destinations click here:  www.icondestinations.com/jason-crabb
Connect with Icon Destinations:
Phone: 1-800-679-9201
www.icondestinations.com
www.facebook.com/Icon.Destinations
www.instagram.com/icon.destinations
www.twitter.com/IconDestination
For more Gospel Music news read the latest issue of the SGNScoops Magazine HERE.
Download the latest SGNScoops Magazine PDF Here
Find SGNScoops Magazine On Facebook Here
Listen To Today's Gospel Music Here
Tags:
gospel music
,
Icon Destinations
,
Israel
,
Jason Crabb
Posted in
announcements
,
artists
|
Comments Off

on Jason Crabb Partners with Icon Destinations for Once-In-A-Lifetime Trip to the Holy Land
Written by Staff on May 30, 2019 – 8:05 pm -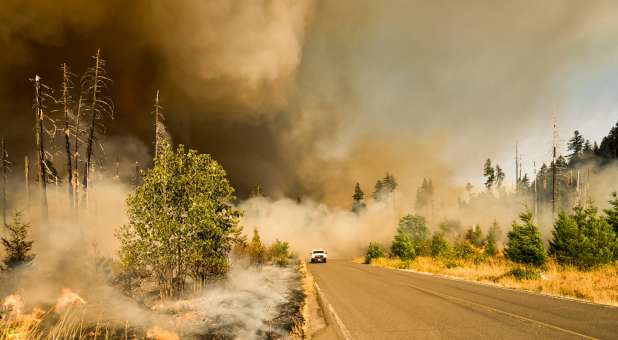 (Photo by Marcus Kauffman on Unsplash)Thursday, May 30, 2019, Charisma News reported (from Standing With Isreal):
Fires devastate Israel as over 3500 evacuate
Israel needs your prayers—and help. Almost overnight, wildfires broke out, scorching acres and burning dozens of houses, including entirely destroying a whole community. Over 3500 people have been evacuated as Israel braces for more. So far.
Israel is considering declaring a national emergency due to fear of the spreading of existing and igniting of new fires. Temperatures are expected to reach a sweltering 110 F in areas between Jerusalem and Tel Aviv. The Dead Sea and Jordan Valley are expected to see even higher temperatures, as much as 118 F at the lowest place on earth.
Parallel to this, on Thursday, Prime Minister Benjamin Netanyahu instructed the Foreign Ministry to reach out to nearby countries for "immediate" help to put out the hundreds of fires that were ravaging the country. In response, the Foreign Ministry said Italy, Greece, Cyprus and Croatia were sending help, but the aircraft and their teams would only be able to depart for Israel on Friday, leaving Israel still vulnerable as the temperatures climb and the potential for more fires is expected to continue.
For the rest of the story, click here
Jonathan Feldstein was born and educated in the U.S. and immigrated to Israel in 2004. He is married and the father of six. He is president of RunforZion.com. Throughout his life and career, he has been blessed by the calling to fellowship with Christian supporters of Israel and shares experiences of living as an Orthodox Jew in Israel. He writes a regular column for Standing With Israel at charismanews.comand other prominent web sites. He can be reached at firstpersonisrael@gmail.com.
Tags:
Christian interest
,
Faith
,
firefight
,
Israel
Posted in
announcements
,
Christian interest
|
Comments Off

on Israel on Fire
Written by Staff on May 30, 2018 – 9:46 am -
NASHVILLE, Tenn.—Members of acclaimed Southern Gospel family group and Difference Media recording artist The Hagees recently participated in official events celebrating Israel in both America and the Middle East. John Hagee, founder and senior pastor of San Antonio's Cornerstone Church and founder of Christians United for Israel—the largest Christian pro-Israel organization in the United States—delivered the benediction at the opening of the newly-relocated U.S. Embassy in Jerusalem, a ceremony which was broadcast around the world.
In addition, Cornerstone Church executive pastor Matthew Hagee accepted an award on his father's behalf in Washington, D.C., given by Israeli Ambassador to the U.S. Ron Dermer. In honor of Israel's 70th Independence Day, the Embassy of Israel in Washington, D.C., honored 70 of the greatest American contributors to the U.S.-Israel relationship. Pastor John Hagee was named alongside other distinguished honorees, including President Harry Truman, Elie Wiesel, Albert Einstein and President Donald Trump.
Comprised of Pastor John Hagee, his son Pastor Matthew Hagee, and daughters Sandra Parker and Tina Ketterling, The Hagees' storied Gospel career has spanned more than two decades, boasting multiple acclaimed recordings and international appearances. Their 2014 best-selling Difference Media release, Love (Capitol Christian Music Group), debuted at #2 on Nielsen SoundScan's Southern Gospel chart.
John Hagee is founder and senior pastor of Cornerstone Church in San Antonio, Texas, a non-denominational evangelical church with more than 22,000 active members. He also founded John Hagee Ministries, which broadcasts the Gospel on radio and television throughout America and the world, and is the founder of Christians United for Israel, which has grown to become the largest Christian pro-Israel organization in the United States with over 3.2 million members. One of the leading Christian grassroots movements in the world, Christians United for Israel provides a national platform through which every pro-Israel church, parachurch organization, ministry or individual in America can speak and act with one voice in support of Israel in matters related to biblical issues. John Hagee has authored 40 books, including multiple New York Times best-selling titles.
Difference Media is a division of John Hagee Ministries, founded by John Hagee. Along with The Hagees, the San Antonio-based label features some of the leading names in Gospel music, including Ivan Parker, Canton Junction, Ricardo Sanchez, Matt Hagee, Tim Duncan, Aaron & Amanda Crabb, The Cornerstone Sanctuary Choir and John Hagee.
For further information, visit differencemedia.org or turningpointpr.com.
READ The latest PDF Version Of SGNScoops Magazine here.
Download The latest PDF Version Of SGNScoops Magazine HERE
Find SGNScoops Magazine On Facebook HERE
Listen Online To The Best In Todays Gospel Music HERE
Tags:
embassy
,
gospel music
,
Hagees
,
Israel
,
JOHN HAGEE
,
Matthew Hagee
,
politics
Posted in
announcements
,
artists
|
Comments Off

on THE HAGEES CELEBRATE ISRAEL