Written by Staff on August 30, 2015 – 9:10 am -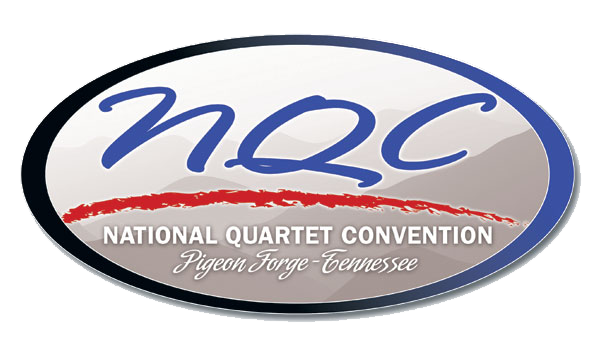 Thousands Set To Return for Seven Days of Concerts in Great Smoky Mountains Resort City
Pigeon Forge, TN – The attention of the southern gospel music industry will again be on Pigeon Forge, Tenn., from September 27 – October 3, 2015, when hundreds of performers and approximately 40,000 fans unite for the 59th Annual NQC (National Quartet Convention.)
"Coming off of our largest convention in 13 years, we are excited about what is in store for our second year in Pigeon Forge," said Clarke Beasley, Executive Vice President.
J.D. Sumner, a gospel music legend and former backup singer for Elvis Presley, founded the NQC in 1957 in Memphis, co-producing it with James Blackwood. It later moved to Nashville and has been in Louisville, Ky., for 20 years.
Pigeon Forge, TN's LeConte Center at Pigeon Forge serves as the home for the annual convention – a $45 million special events facility that opened in 2013. The center's primary space will be configured for 11,000 seats for the NQC, with no seat more than 150 feet from the stage.
Featured artists are a "Who's Who" of southern gospel music, and nightly concerts feature up to 20 acts. Among them are the Booth Brothers, Greater Vision, the Hoppers, the Kingdom Heirs, Triumphant and the Collingsworth Family, as well as prominent soloists such as Grammy Award winner Jason Crabb.
Special events during the week include the Singing News Fan Awards, a fan-voted program of Singing News Magazine, on Sept. 30, the keynote address by Dr. David Jeremiah on Oct. 2nd , the Cathedrals' Family Reunion featuring several alumni of gospel's most celebrated group on Sept. 30th and a Gospel Music Hymn Sing hosted by Gerald Wolfe on Oct. 3rd.
"We are excited about the enhancements we have made to the production this year including elevated seating and doubling the amount of large screens, and we are also excited about the improvements the LeConte Center has made to the acoustic environment of the Center with the installation of acoustical treatment on the walls. As much as our attendees enjoyed the event's first year in Pigeon Forge, we are confident that they will enjoy this year even more," said Clarke Beasley.
Admission information for 2015 concerts is available online at nqconline.com, by calling toll-free 800-846-8499 and at the door.
Visitor information about Pigeon Forge is available online at MyPigeonForge.com and by calling 800-251-9100.
###
Dont forget to make your plans to return to Pigeon Forge TN on November 2 – 7 for the Creekside Gospel Music Convention and the 2015 Diamond Awards, at the Smoky Mountain Resort. Reserve your tickets today at www.creeksidegospelmusicconvention.com
Tags:
2015 Creekside Gospel Music Convention
,
2015 Diamond Awards
,
Elvis Presley
,
J. D. Sumner
,
nqc
,
Southern Gospel Music
Posted in
announcements
,
artists
|
Comments Off

on GOSPEL MUSIC LOVERS RETURN TO PIGEON FORGE FOR NQC
Written by Staff on June 25, 2015 – 4:48 pm -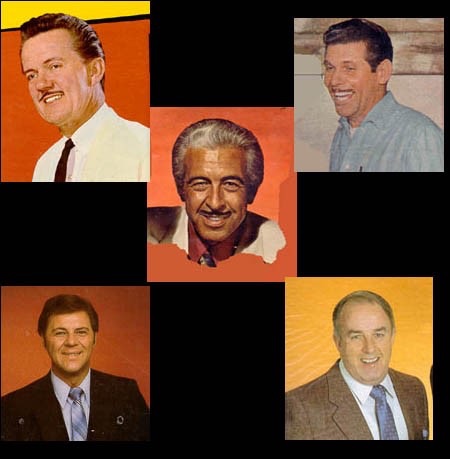 "Should you go first, and I remain …" is the beginning of the recitation accompanying "Beyond The Sunset." Anyone who watched George Younce as he recited this to his wife on a recent video could feel the depth of his emotions. Who can forget J.D. Sumner reciting "Old Man Death" not long before his own death?
The bass recitation was once a common addition to most quartets' programs and was also a part of many of their recordings. In fact, a statement on one of the Cathedral's early albums indicated that they would try to include a recitation on each that was produced. There is something about that deep resonant bass voice that can elicit an emotional response. There have been recitations by other quartet members, e.g., lead (Jim Hamill), baritone (John Matthews), but my preference is the bass.
Billy Todd, when he was with the Florida Boys, stirred many hearts on Sunday morning via the Jubilee with his rendition of "Beyond The Sunset." Later Buddy Liles of the Florida Boys did "The Apple Tree Song" and "IOU's to Mama." When he was a member of the Dixie Echoes, the Old Gospel Man – J.G. Whitfield – would recite "Father's Table Grace" and "Brother Ira."
George Younce was one of the best and also one of the most prolific. "The Touch of The Master's Hand," "Beyond The Sunset" (mentioned previously), "Steal Away," and "Brother Ira" were part of his repertoire. The live recording from Atlanta by the Cathedrals included "Forgive Me When I Whine." George's "I'm A Sick American" was also very moving.
When Bob Thacker was with the Harvester's Quartet, he would do "Mama Sang A Song" (which was also popular in the country market at the same time). He also had a great styling of "Father's Table Grace." Bob Thacker was one of those singers who didn't get the publicity of some others, but he was a tremendous bass.
London Parris could rattle the speakers with his low notes but on his recitations his voice was much higher. He didn't sound like one would expect from his singing, but his country dialect seemed to add realism to his recitations. London would do "Little Boy Lost," "He Took My Place," "This Is Our Land" and one of my favorites, "What Then."
Probably the most prolific at this was J.D. Sumner. Some of his recorded recitations were: "Back Home," "Mammy's Boy," "Sunday Meetin' Time," "Steal Away," "Lord It's Me Again," "Who Will Take Grandma," "Papa's Banjo," "The Three Nails," "Going Home," "My Prayer," "The Farmer and The Lord," "Thimble Full of Memories," "23rd Psalm" and "Thinking Out Loud". Of course his premonition of his own passing seemed to be evident in "Old Man Death."
"Now back in south Georgia, when I was just a lad …" is the beginning of "Little Boy Lost." When performed by "Chief" (James Wetherington), one can feel the urgency in the little boy – lost, stumbling in the darkness. Chief had a way of communicating that allowed the listener to become a part of his recitation as in: "Mother's Prayers Have Followed Me," "Sunday Meetin' Time," and "Prayer is the Key to Heaven." The last time I saw the Statesmen with Chief was not long before his death at a concert in Charleston, WV. One of the highlights was when the lights were turned down and a single spotlight would be on Chief as he recited "The Common Man." In his white suit and with his elegant gray/white hair, he was resplendent. One would have to be dead or an atheist not to be moved by his eloquent styling.
Are there any bass recitations today? A few can be found. Ed O'Neal of the Dixie Melody Boys did "I Love To Tell The Story" on a project several years ago. Why are there not more? My thoughts are this: it is difficult to do and that style is passé. But for me, there is nothing that compares to the deep resonant bass reciting a moving poem/chorus.
By Dean Adkins
First published by SGN Scoops in November 2014. For current issues visit the SGN Scoops mainpage.
Tags:
Billy Todd
,
Cathedrals
,
Dean Adkins
,
florida boys
,
George Younce
,
J. D. Sumner
,
Jim Hamill
,
John Matthews
,
London Parris
,
sgn scoops
Posted in
artists
,
christian entertainment
,
Christian interest
,
guest
,
sgn scoops magazine
|
Comments Off

on Bass Recitations by Dean Adkins
Written by Staff on January 22, 2015 – 10:53 am -
The prestigious Diamond Awards have a history of over 20 years, recognizing the best in Gospel Music from coast to coast. Many of today's top artists have received Diamond nominations and awards, from Doyle Lawson and Quicksilver to the Booth Brothers to the Hoppers. We are pleased to salute Christian artists who strive to use their talent to the best of their ability and to God's glory.
The Diamond Awards began in 1991, hosted by Allen Smith and the Gospel Voice Magazine. The Awards continue today, hosted by Coastal Media Group and the SGN Scoops digital magazine.
The road to the 2015 Diamond Awards began on January 19, 2015, as the nomination polls opened on the SGN Scoops website. We invite you to watch this site as we continue down this road, introducing the 2014 winners and discussing each category.
Today's Award: The J.D. Sumner Living Legend Award!
Defintion: A once-in-a-lifetime honor to recognize the living performer for whom the fans feel has made the greatest contribution to Southern Gospel music over a career spanning 25 years or more. Previous winners are not eligible.
The 2014 Diamond Award winner of the J.D. Sumner Award was Mr. Ed O'Neal of the Dixie Melody Boys (pictured).
The 2015 Diamond Award Nominations are open on the SGN Scoops website. Everyone is invited to the website to enter the Nominations area and list their top ten favorite picks for each Diamond Award category.
The list of nominees will be posted, and fans will then nominate their favorites from this list, with a maximum of five names nominated per award. In this way, the field of nominees will be narrowed to ten, voted on by fans once more and then narrowed to five. This final list of five will then be voted on by fans to find the one winner for each award.
Make plans now to join us for the 2015 Diamond Awards during the Creekside Gospel Music Convention in Pigeon Forge, Tennessee from November 2nd through 5th, 2015. For more information visit www.creeksidegospelmusicconvention.com
2015 Diamond Awards Nominations can be found at  https://www.sgnscoops.com/2015-diamond-awards/
Tags:
2015 Diamond Awards
,
Creekside Gospel Music Convention
,
Ed O'Neal
,
gospel music
,
J. D. Sumner
,
Living Legend
Posted in
announcements
,
artists
|
Comments Off

on The Road To The 2015 Diamond Awards: The J.D. Sumner Living Legend Award