Written by scoopsnews on October 6, 2020 – 2:59 pm -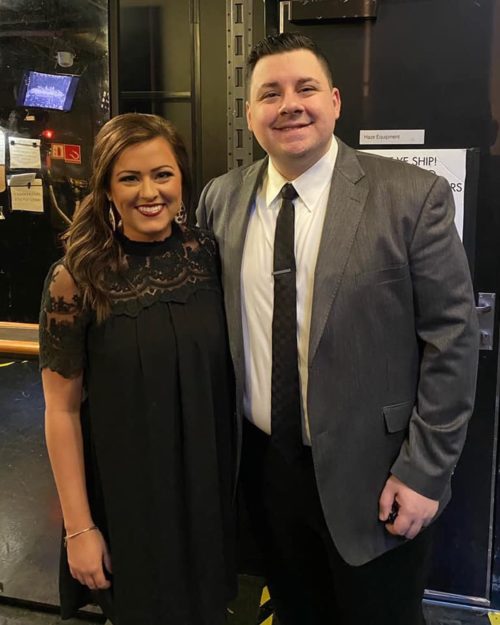 Prayer Request
From (The Perrys)
Urgent prayer requests for Jared Stuffle!
Lindsey is on the way to the ER for the second time in the last 24 hours with Jared. Last night he was running a fever. They gave him antibiotics and sent him home. This evening he has started throwing up. His DR said to get him to ER ASAP!
Will update as soon as we know something!!
Tags:
Jared Stuffle
Posted in
announcements
|
Comments Off

on Urgent Prayer Request For Jared Stuffle
Written by scoopsnews on October 1, 2020 – 8:46 am -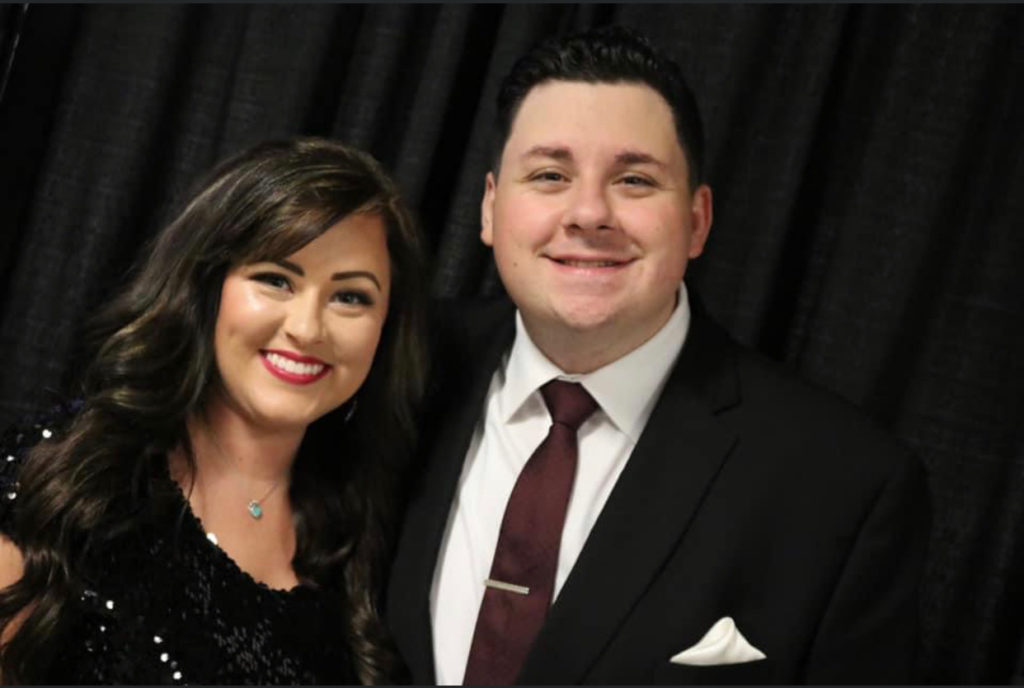 Pray for Jared Stuffle today. He is having surgery to remove part of his colon.
This post from his wife Lindsay yesterday…
If everyone could stop and say some prayers for us the next couple of days, mainly for Jared Stuffle.
We went for his pre op appointment for his upcoming surgery to have part of his colon removed and they have changed the surgery from originally October 12th to now having it Thursday, October 1st.
He will have to stay in the hospital a couple of days but we are praying for a full recovery and that he won't have any other diverticulitis flare ups!!
ups!!
ups!!
We appreciate your prayers!!
Please continue to keep Jared and his family in your prayers.
Tags:
Jared Stuffle
,
Southern Gospel News
Posted in
announcements
|
Comments Off

on Prayers For Jared Stuffle
Written by Staff on February 4, 2018 – 9:29 am -
Younger Perspective With Jared Stuffle By Erin Stevens
If you are an avid Southern Gospel fan, then you would have some idea what the The Perrys have been through with regard to Tracy's health this past year. This family is a testimony to what true, unwavering faith in a sovereign Lord really looks like. This month, I had the chance to talk with Tracy & Libbi's son, Jared. Life has undoubtedly been rough for this young man as of late, but instead of focusing on that today, I thought Jared deserved to talk about why he loves traveling and singing. Take it away, Jared…
Erin: How old were you when you started traveling with your family?
Jared: I was cleared by a doctor to travel when I was two weeks old and I have been on the road, full-time since then.
Erin: It's no small thing that while your dad was still recovering in the hospital, you stepped up to the plate and started singing with the group. What was that transition time like for you personally?
Jared: It was challenging to say the least. It has been very different, but I'm starting to get more comfortable, and am relaxing into it more.
Erin: When you're off the road, what would you usually be found doing?
Jared: It would have to be one of five things: either a hockey game, golfing, church, going to the movies or just hanging out around the house with my friends.
Erin: What is the funniest thing a fan has ever said to you?
Jared: That's a tough one. Several people lately have come to the table and think I'm Dad, so that's always interesting!
Erin:  Night after night in concert, what song touches you the most and why?
Jared: I really love "Calvary Answers For Me." I've always loved that song, and now getting to sing it is great. The song title pretty much sums up why it's my favorite.
Erin: Share something about yourself that no one would ever guess?
Jared: Let's see, it would probably have to be that I collect vinyl records, and that I am absolutely terrified of snakes…I can't stand those things!
Erin: Who are the top 5 artists you would be found listening to most often on your iPod?
Jared: Tough one, because I'm constantly listening to music, and I like such a wide variety…but here goes:
1.Michael Bublé
2.Justin Timberlake
3.Kari Jobe
4.Coldplay
5.Imagine Dragons
Erin: What would you consider to be your most embarrassing moment on the road?
Jared: Oh wow! I try my best to avoid embarrassing moments, but just the other night, our soundboard decided to completely reset itself in the middle of a concert. I had to leave the stage, and entirely reset the sound, while the group kept singing – that was pretty embarrassing!
Erin:  Who is/are the biggest musical influence(s) in your life?
Jared: Well definitely Mom and Dad, but the other would probably be Michael Bublé. He's such an incredible singer and has a huge voice!
Erin: In your professional roadie opinion, what is the greatest and the hardest part about traveling around the country with your family?
Jared: The hardest part would be missing out on a lot at home, but the greatest would be seeing places that most people only dream of, along with meeting great people.
Erin: Who do you usually hang out with most on the bus?
Jared: Probably our bus driver Mark. I've known him for a long time, and I usually stay up late talking to him while he drives.
Erin: Where do you see yourself in 5 years?
Jared: Hopefully singing! That's what I want to do, plus I wouldn't mind having my own studio.
Erin: And in closing, how would encourage your fellow roadie friends as they minister week in and week out? (and for those wondering – they need encouragement as much as anyone!)
Jared: Remember why we do this. It isn't just a job, and you always have to remember that because it isn't about fame or awards, it's about leading people to Christ and encouraging those who need it!
Thank you, Jared, for opening up and sharing a little glimpse of your heart for ministry with the readers. To you, the fans, I urge you the next time you're at a Perrys concert to take a moment to encourage Jared for a job well done. Let him know just how thankful you are for what an example he is to the young and old alike. Until next month, Scoops fans…
And that's my take on it.
By Erin Stevens
Tags:
Jared Stuffle
,
libbi perry stuffle
,
Perrys
Posted in
artists
,
sgn scoops magazine
|
Comments Off

on Younger Perspective With Jared Stuffle of the Perrys
Written by scoopsnews on May 29, 2016 – 2:47 pm -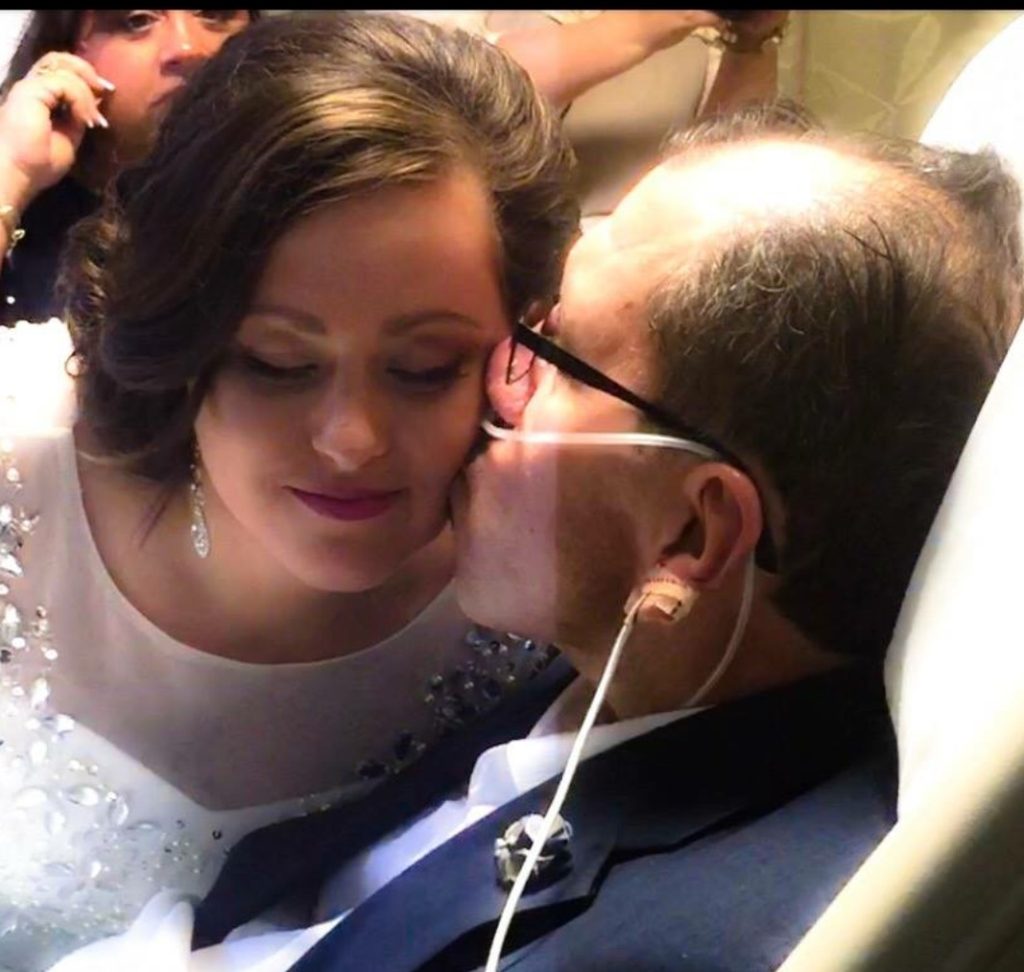 Tweet of the Day….
Stuffle Wedding Party pic.twitter.com/JxWzl7yHkS

— The Perrys (@ThePerrys70) May 29, 2016
Congratulations to The Stuffle Family!
We are praying for Tracy to Get Well Soon!
Love you all!
SGN Scoops Staff
Tags:
Jared Stuffle
Posted in
announcements
|
Comments Off

on SGN Scoops Tweet Of The Day….
Written by scoopsnews on April 9, 2016 – 11:08 am -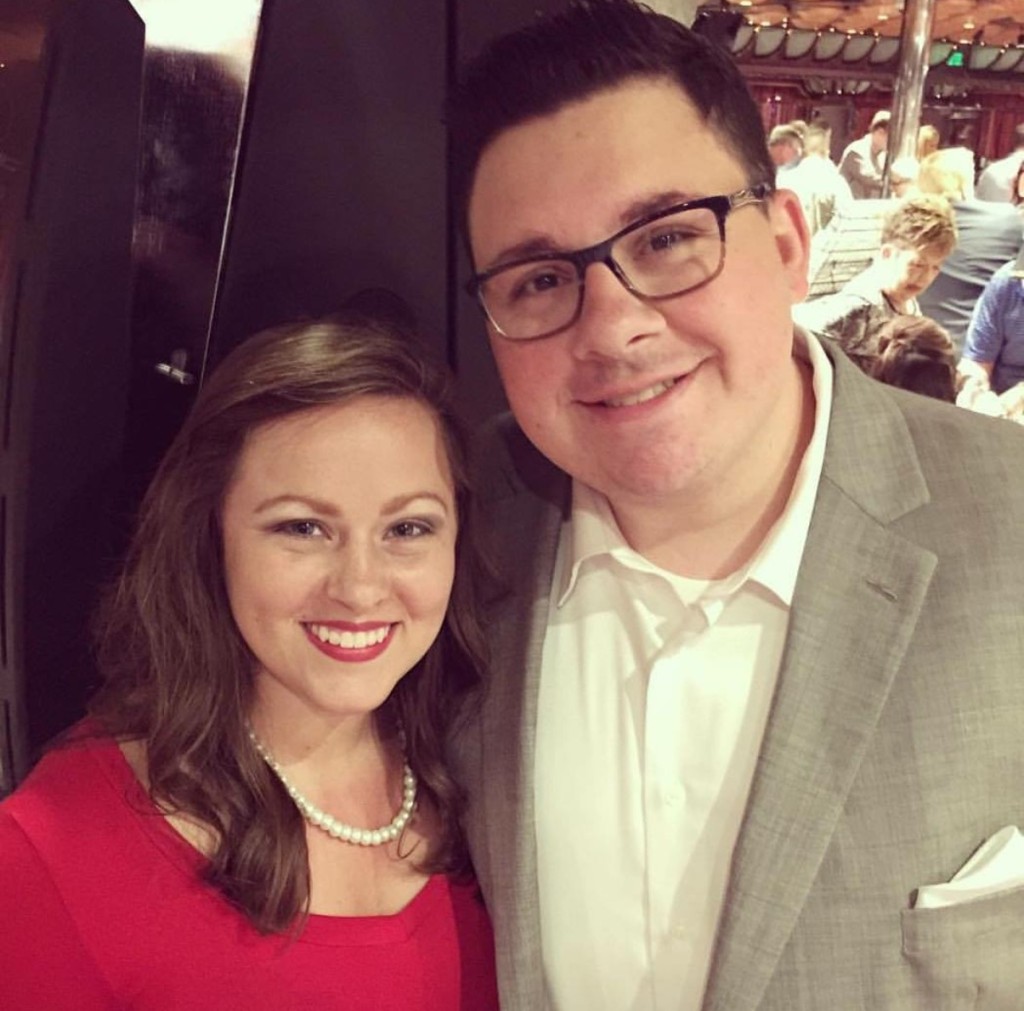 The tweet of the day comes from The Perry's :
Had final wedding shower for the soon to be Stuffles! They are registered at Walmart, Target & Bed, Bath & Beyond pic.twitter.com/VT5DIkVtzS

— The Perrys (@ThePerrys70) April 7, 2016
Tags:
Jared Stuffle
,
the perrys
Posted in
announcements
|
Comments Off

on Twitter News of the Day
Written by Staff on February 5, 2015 – 8:00 am -
New Faces in Some Old Familiar Places
By Candi Combs 
It is not uncommon for the Perrys to open their concerts with the title track from Blue Sky's Coming. What is unusual is to see a new guy and an old guy. To hear Libbi Perry Stuffle describe it, The Perrys now have, "A Yankee and a prodigal." Former Perry, Troy Peach is now in the lead vocal position with the Perrys.
Standing on either side of Libbi Perry Stuffle and Troy Peach is Libbi and Tracy Stuffle's 22-year-old son Jared, bringing the bass part for his dad, and Andrew Goldman of Evansville, IN, who joined the Perrys several months ago. Goldman is a familiar face to most fans as he was a part of the all-male quartet, Union Street. This was the line-up as we sat back to enjoy a great concert by The Perrys.
As the group settled in, Libbi took the lead with "Still Blessed." Indeed, Libbi can say that she is still blessed after the two-year adjustment to the family following Tracy's stroke in January 2013.   Tracy was at the front of the church watching the group, which was inspiring to everyone.
Troy Peach was completely comfortable in his new role as lead singer and emcee
for the Perrys' stage ministry. The new faces took time to demonstrate what they could do together. This pair worked in great harmony in a duet of "Cleft of the Rock." When Libbi and Jared joined in, the new blend was something to get excited about! Seamlessly, and as if they have always been together, they performed the radio hit single, "I Talked to God This Morning."
Libbi then shared the story of how Troy came to return to the Perrys. She shared that in a conversation, which Troy initiated, he told her, "I just feel this is where God wants me to be." Gospel music is full of personnel changes, but no one can argue with reasoning under God's direction. While discussing the departure of Bryan Walker into a full time pulpit ministry, Libbi quipped, "I feel like I sent one son to college while the prodigal came home."
Following these introductions, the group sang the Perrys' classic, "He is Mine." In a perfect segue, "I Can Trust Him" was sung with great conviction by Libbi. At this point, the group came off the platform and joined Tracy at the front. With a great big smile, Libbi stepped back while all four men sang "Three Crosses." Just a few short weeks ago, Tracy was able to sing although somewhat with weakness on stage at NQC 2014. But this day, Tracy was very much holding his own vocally. This remarkable performance was nothing short of a demonstration of God's power, touching every spirit in the room with Tracy's great courage.
Libbi, Jared, Troy and Andrew returned to the platform to sing "I Rest My Case at the Cross." This anthem was always a song of testimony for Tracy but this day, it served to speak volumes more than just what the lyrics could say. This song is now a testimony of complete surrender and dependence on God and what He did on that Cross. The message of the Gospel along with the emotion of the voices of the Perrys came through with complete clarity.
Libbi came forward with "Celebrate Me Home" which is just a natural way to communicate the need for salvation to everyone listening. Troy followed with sharing his salvation story by announcing, "I have made my reservation for that celebration! Satan will always bring things up that I regret but Calvary has a response."
New faces with the same message of Jesus! The Perrys are a living testimony of what they sing. With a shining spirit of what God can bring one family through, the Perrys are relentless in their desire to share. Libbi wants everyone to know that, "This new season brings heavy responsibility. The days are long and hard, it is easy to become discouraged. And then I look at how faithful He is; the only thing I can say is, go God go!"
Troy Peach brings just the talent and leadership that the Perrys need at this time. Andrew Goldman is a rising star who matures with every performance. Jared looks strong and tall beside his mother. As for Libbi, this tiny woman is respected more than she can imagine. Her faithfulness to the ministry amidst so many barriers makes her a pillar of which any age, any gender can be in awe of. She stands with her family and with her God, making the Perrys an example of what being a Christian should look like.
See the Perrys in person to hear the new talent at www.perrysministries.com .
For more concert updates and features by Candi Combs and other SGN Scoops staff, read the latest SGN Scoops digital magazine at www.sgnscoops.com
Tags:
Andrew Goldman
,
Candi Combs
,
Christian Music
,
gospel music
,
Jared Stuffle
,
libbi perry stuffle
,
sgn scoops
,
southern gospel
,
the perrys
,
Tracy Stuffle
,
Troy Peach
Posted in
announcements
|
Comments Off

on Candi's Catch-ups: The Perrys
Written by SGN Scoops Staff on January 20, 2014 – 5:32 pm -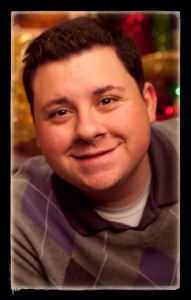 January 20, 2014 – (Hendersonville, TN) Award-winning, Gospel group, The Perrys announced today that Jared Stuffle, known to everyone as JK, will be singing Bass until Tracy returns to the road full time.
JK is no stranger to road life. As the son of Libbi and Tracy, he has traveled with the group all of his life and has been the primary operating sound tech on the road. JK has been singing on stage since earlier this month, filling in as the Bass for his dad.
"I am incredibly thankful for God's provision over my family and my dad's health over the last year and am humbled to be able to do my part in his absence," says JK. Tracy has been joining the group on stage for a couple songs each night over the last couple months but as he continues to recover, Jared is excited to be filling in those shoes.
"I am very over protective of Tracy and his health and we want to make sure we are doing everything we can to strengthen his recovery," shares Libbi. "Sometimes that means having to cut a date and we know that our fans respect that and we thank you from the bottom of our hearts!"
The Perrys joined StowTown Records in late 2013 and are in studios recording their upcoming CD, "Into His Presence." "With Tracy's recovery and physical therapy going so well and us recording our first CD with StowTown, this is sure to be an awesome year," says Libbi. "Go God!"
For more information on The Perrys and to see their upcoming tour dates, visit, www.perrysministries.com. Also, visit their facebook page for more "on the road fun" facebook.com/pages/The-Perrys
Tags:
Jared Stuffle
,
Perrys
,
Southern Gospel Music
,
Southern Gospel News
,
Tracy Stuffle
Posted in
announcements
|
Comments Off

on Jared Stuffle (JK) to Sing Bass for The Perrys