Written by scoopsnews on May 1, 2016 – 12:18 pm -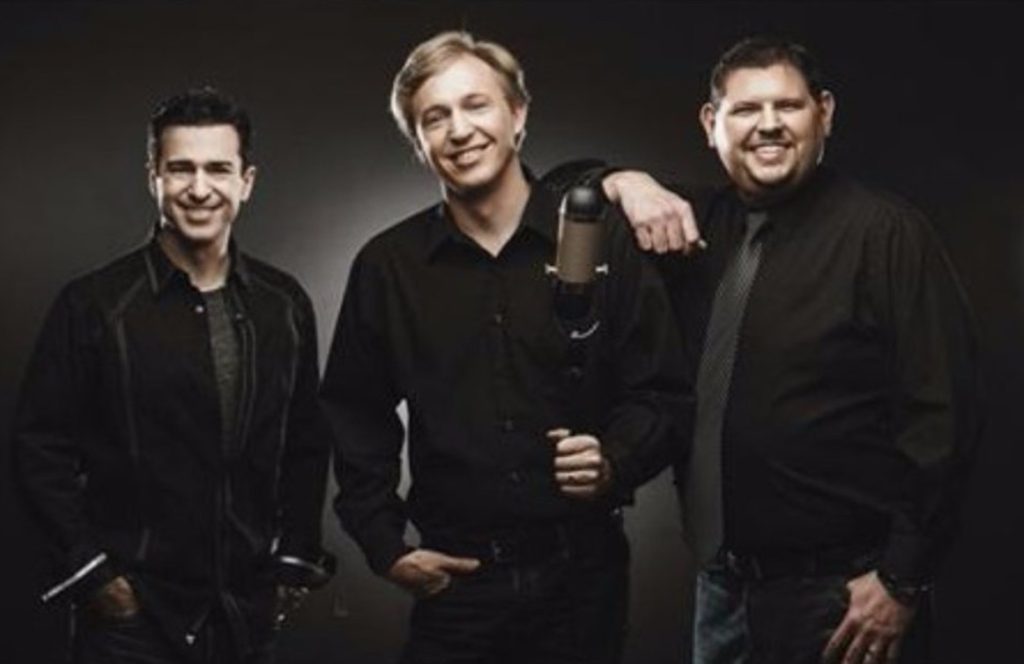 Tweet of the Day!
On our way and excited to be at 1st Bapt RIPLEY MS tonight at 6!!! Come join us!!! pic.twitter.com/MBepG7eOPq

— Jay Parrack (@jwparrack3) May 1, 2016
Tags:
Jay Parrack and Vocal Event
Posted in
announcements
|
Comments Off

on Tweet of the Day
Written by Staff on October 1, 2015 – 3:14 pm -
SGN Scoops' roving reporter, Craig Harris, had the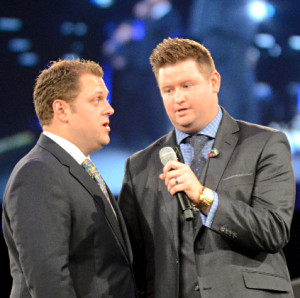 opportunity to catch the Heritage of Gold Tour at the National Quartet Convention on Wednesday, September 30. The artists appearing during this event included Gold City, The Lefevre Quartet, Steve Ladd, Jay Parrack and Vocal Event, and Wilburn and Wilburn.
We hope you enjoy these great shots of some terrific vocalists. Gold City has a great heritage of pure quartet singing and strong Gospel anthems. Tim Riley will always be the consumate bass singer who guided many young quartet men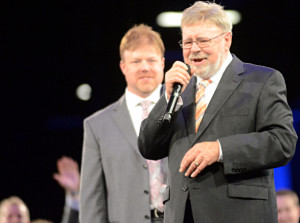 through the paths of Southern Gospel, toward becoming great vocalists in their own right and beginning their own groups. Many of those make an appearance in these pictures, including Mike LeFevre, Steve Ladd, Jay Parrack, Jonathan Wilburn and of course, Daniel Riley.
SGN Scoops has several representatives wandering the aisles of NQC, though you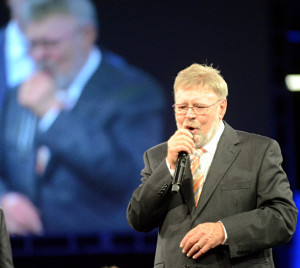 may not recognize them. Regular readers will recognize the names of Craig Harris, Marcie Gray, Erin Stevens( The Stevens Family) , Hannah Webb (The Rick Webb Family), Jaquita Lindsey (11th Hour), Justin Gilmore, and more. Many of our writers are also vocalists, and you can find them with their Gospel groups. When you do, say hello and tell them how much you appreciate their gifts of writing and photography.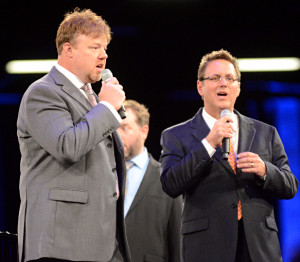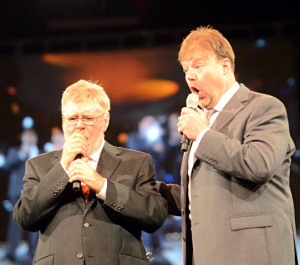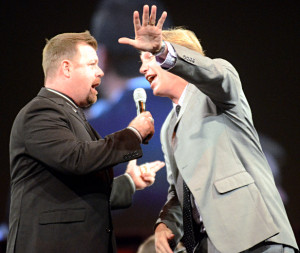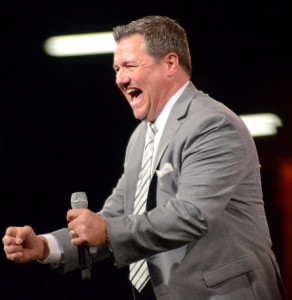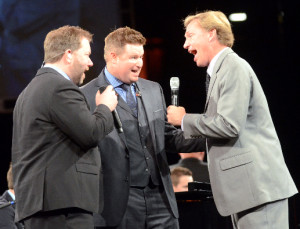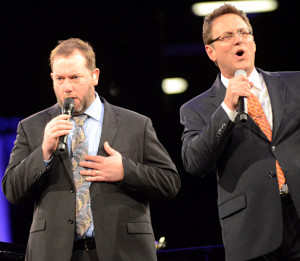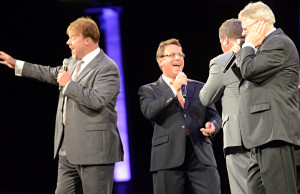 For more news and information, keep tuned to SGN Scoops Facebook page here.
Tags:
gold city
,
gospel music
,
Jay Parrack and Vocal Event
,
lefevre quartet
,
southern gospel
,
Steve Ladd
,
wilburn and wilburn
Posted in
artists
,
christian entertainment
,
Christian interest
,
exclusive report
,
gospel events
,
sgn scoops magazine
|
Comments Off

on SGN Scoops at NQC: The Heritage of Gold Tour
Written by Staff on September 29, 2015 – 10:57 am -
This Saturday in Fort Payne at the VFW Fairgrounds will be the 25th Annual Saturday Night Southern Gospel Singing hosted by the hometown group, The Sharps. They will be sharing the night with Jay Parrack & Vocal Event from Gadsden, AL.

Come enjoy this great night of Southern Gospel music. Last year's concert set an attendance record with an estimated 450 people, and we hope to break that this year!

Your ticket into the fair covers your cost for the singing. Singing starts @

6pm

. Both groups with have product tables set up.
Tags:
Fort Payne
,
Gospel Sing
,
Jay Parrack and Vocal Event
,
The Sharps
Posted in
announcements
,
artists
|
Comments Off

on The Sharps and Jay Parrack and Vocal Event at Ft Payne on Saturday
Written by SGN Scoops Staff on November 22, 2014 – 11:48 am -
Southern Gospel Weekend is proud to announce Jay Parrack and Vocal Event is on board….
Here's a note from Jay…..
"We're honored to be a part of this special event.  Not only do we hope people are blessed by the music, but also that this event will further the growth of Southern Gospel Music in our area."
For More Information About Southern Gospel Weekend In Oxford AL Go To The Website Here
Tags:
Jay Parrack and Vocal Event
,
Southern Gospel News
,
Southern Gospel Weekend
Posted in
announcements
|
Comments Off

on Jay Parrack and Vocal Event Coming To Southern Gospel Weekend
Written by SGN Scoops Staff on October 17, 2014 – 3:23 pm -
Also artist interview and music from Jay Parrack and Vocal Event, Jeff and Sheri Easter, LeFevre Quartet.
Signal Mountain, TN October 12, 2014   This week's Harmony Road television program will feature the broadcast premiere of Back Home's thought provoking video "Birmingham".  The program will also air "Sometimes He Whispers", a new video from Jay Parrack and Vocal Event as well as videos from the Lefevre Quartet and Jeff and Sheri Easter.  This episode includes an in depth interview with Back Home as they discuss the video and the story behind it.
"We appreciate artists who have the vision to produce videos that tell the story of the song. We have great examples on this episode and I know our audience will enjoy and be challenged and encouragedby them" said Roger Spears, Harmony Road producer. "This special episode was produced at the
Dixie Freeze Restaurant in South Pittsburg, Tennessee, one of the locations in the video and includes an interview with the Back Home as well as the actress portraying the main character of the story", he concluded.
Written by Jennifer Layne and Mark Narmore, the idea for "Birmingham" came from a road experience when the group met a waitress in a restaurant who shared her own testimony of failure, rejection, and redemption. Jennifer shares, "We are so excited about this video. We know that this is not just a young lady's story. People need to know that there are churches out there that are full of loving people who want to welcome them in. And, above all else, there's a God who loves them no matter what they've done or where they've been. We all experience rejection from human beings but God will never turn His back on anyone."
Gospel artists and church leaders have taken note of "Birmingham". Jeff and Sheri Easter state "This video teaches us a lot about loving people who are hurting and not kicking them while they're down. It is a beautiful representation of Christ's love." Karen Peck Gooch of Karen Peck and New River adds "This video is amazing and beautiful. It shows us how grace abounds and how true Christianity should be portrayed. May we all stop pointing fingers and start loving each other more?" Bishop Tim Hill said "Watching this video the first time brought tears to my eyes. The message of God's forgiveness and redeeming love is unmistakable throughout. I wish everyone could see this and be touched by it as I have been."
Now available to over 80 million homes nationwide, Harmony Road TV is hosted by Singing News and Solid Gospel Radio and Butler Music Group veteran Les Butler.
Information on Harmony Road, its affiliates and time slots can be found at www.harmonyroadtv.com. Viewers can also interact with the program on Facebook at Harmony Road TV and on twitter
@harmonyroadtv. Other team members include Roger Spears Producer and Allan Rhodes Technical Director.
Tags:
Back Home
,
Dixie Freeze Restaurant
,
harmony road
,
Jay Parrack and Vocal Event
,
Southern Gospel News
Posted in
announcements
|
Comments Off

on Harmony Road TV to Feature Broadcast Premiere of Back Home Video "Birmingham"
Written by SGN Scoops Staff on July 31, 2014 – 11:54 am -
With a soothing blend of old southern gospel, to an upbeat, contemporary harmonic mix, Vocal Event is a group that brings versatility and southern roots to their audience.
This Gadsden, Alabama based trio brings to the southern gospel scene, Darren Morton
– Baritone, Anthony "Bubba" Hallman – lead, and former Gold City Tenor Jay Parrack.
Jay Parrack, sang with Gold City for over ten years and remains one of the leading tenors in gospel music. He brings with him, a heritage of gospel roots and embeds them within the harmony of this group.
Audiences have proven to instantly fall in love with the smooth contemporary sounds  of Vocal Event as well as to their unique arrangements of old gospel hymns.
This group is grounded to their southern roots and is committed to delivering a trio sound that appeals to the very soul of true gospel music. With Jay Parrack's unique tenor sound and the blend of Darren and 'Bubba', they prove to provide not only entertainment but a time of true worship straight from the words of scripture as well as from new words of worship and praise.
Darren Morton and "Bubba" Hallman blend perfectly with Jay Parrack with a 'smooth as silk' sound that eases the senses. This trio has hit the field strong and are sure to become a leading group as they embark on their 2nd project, soon to be released. This project is a mix of old hymn arrangements, accapella tunes, and new releases that will prove to be instant favorites.
Tags:
gold city
,
Jay Parrack and Vocal Event
,
Morris Music Group
,
Southern Gospel Music
,
Southern Gospel News
Posted in
video
|
Comments Off

on New Video From Jay Parrack and Vocal Event