Written by Staff on March 19, 2020 – 6:07 pm -
Let's Come Together While Staying Apart
Initial Slate of Concerts Announced
NASHVILLE, Tenn. (Thursday, March 19, 2020) – Godsey Media Management is proud to present a chance for all of us – fans and artists alike – to come together and unite while practicing social distancing. Thousands of concerts have been postponed for Christian artists and we don't want you to miss a moment of the music. Godsey Media Management is set to present a new online concert series, "HOPE SINGS," featuring your favorite artists live in concert from our TV studio in Nashville, Tennessee, directly to you, wherever you are.
The process is easy: a "Family Pass" to each concert is one low price of $20.00 per concert. Click the concert link below, fill in your email address, create a password, choose your method of payment – that's it! You can enjoy the concert at the scheduled time and it will be available for 24 hours after the live broadcast. You can watch easily on your Smart TV, computer, tablet or phone. (one pass per household)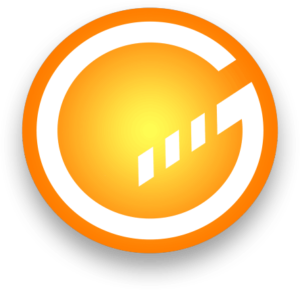 We as artists, creators, listeners, and as a community can continue to share the light, love, and hope of Christ in this troubled time. For many artists this low ticket price to their online concert will be there main source of revenue while touring continues to be limited. We know many friends and fans need encouragement and want to support the artists they love.
Scott Godsey says, "You can buy multiple tickets and gift them to your friends and family. This is truly a time for us to come together and give the world access to personal, interactive concerts that will bring hope and encouragement in a time of crisis. The artists need your support more now than ever and they are putting together some unique ideas to make these online concerts even more special for those who are willing to purchase a pass! We will be producing a high quality production with staging, lighting and multiple cameras to give the consumer a real experience like never before."
The initial schedule of concerts will feature Greater Vision, Ivan Parker, Legacy Five, Perrys, Gold City, Brian Free and Assurance, 11thHour, Aaron Wilburn and friends, Jim and Melissa Brady, Tribute, Freemans, Nelons, Jeff Stice, LeFevre Quartet, The Old Paths, and more to be announced.
Godsey Media Management is known for the nationally syndicated Music City Show as well as producing and broadcasting live events through TV networks and streaming platforms for many years.
Tags:
11thHour
,
Aaron Wilburn and friends
,
brian free and assurance
,
Freemans
,
Godsey Media Management
,
gold city
,
gospel music
,
Greater Vision
,
Hope Sings
,
ivan parker
,
Jeff Stice
,
Jim and Melissa Brady
,
lefevre quartet
,
legacy five
,
nelons
,
Perrys
,
Southern Gospel Music
,
The Old Paths
,
Tribute
Posted in
announcements
,
artists
|
Comments Off

on HOPE SINGS Introduced by Godsey Media Management
Written by Staff on July 24, 2019 – 4:16 pm -
Once again, we go Beyond the Song with Jantina de Haan Baksteen, as she talks to Jim and Melissa Brady about their song, "The Little Things," off of the album "Hope Keeps Writing The Song." Jim Brady is a former member of the Booth Brothers, and he formed the Jim Brady Trio in 2015. Early this year, he and his wife Melissa became a duet. Their latest song, "The Little Things," written by Jim Brady, is a great reminder for all of us.
Jantina de Haan Baksteen talks to Jim Brady about this release.
Jantina de Haan Baksteen: What's the story behind choosing the title of this album?
Jim Brady: The project is called "Hope Keeps Writing The Song," and is titled after a song Melissa and I wrote by the same name. The song is filled with snapshots of our life on the road.
Also, in the years since we started this group, we've been through some really tough times, including burying four close family members in just fifteen months. We've found encouragement, as we've looked back over these years because God has brought us through and His hope has made us stronger. It's become an anthem that continues to echo in our hearts and our passion is to share that hope in every concert.
Jantina: Did you write "The Little Things" specifically for the Jim Brady Trio?
Jim: "The Little Things" is really my story. My dad went to heaven in September of 2015, and not a day passes that I don't think about him and miss him. But, he left my family and me a wonderful legacy, by the way, he lived his life. So, this song is a few things I learned from my dad.
Jantina: Can you tell us what the song talks about?
Jim: It's easy to get caught up in the craziness of life, and forget to focus on the things that could put a smile on someone's face and make this world a better place for all of us. So, it's a gentle reminder that some things we might take for granted, and think of as little, like honesty, helping your neighbor, and time with family, these are, really, the big things in life.
Jantina: How do you incorporate this message into your daily life?
Jim: I try to focus on living with more intention and enjoying simple things. So, this week, I took Melissa out for an ice cream cone. It didn't take much money or time, but we had a blast.
Jantina: This year, 2019, you started to sing as a duet. Can you tell us what is ahead in the near future for your ministry?
Jim: Our journey has been wonderfully rewarding, but has also led us into the unplanned and unexpected. Through it all, we've continued to trust and believe that God is faithful and in control of the details. And, even though change is never easy, it's been amazing to watch Him show up, take our hand, and lead us into a new and exciting season of ministry. Because of the difficulties we've faced, we're finding there's a deeper passion to our writing and singing, these days.
We are so excited about the coming year. We're currently working on a Christmas CD, a first for us. We're writing some new songs, but also very excited to do our own version of some of the Christmas classics.
Jantina: A there more things you'd like to share to the readers of the Scoops?
Jim: We love keeping in touch with our fans. We can be found on Facebook, Twitter, Instagram and through our web site at www.JimandMelissaBrady.com.
We hope you enjoy this song today.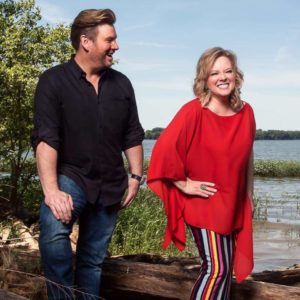 Thanks Jim and Melissa for the little look inside of your ministry. The SGNScoops team wishes you safe travels on your way to all venues as you present this message of hope through song.
Read the July SGNScoops Magazine Online HERE
Download July SGNScoops Magazine On PDF
HERE
Find SGNScoops Magazine On Facebook
HERE
Listen To Todays Gospel Music
HERE
Tags:
Beyond the Song
,
Jim and Melissa Brady
,
The Little Things
Posted in
artists
,
Beyond the Song
|
Comments Off

on Beyond the Song with Jim and Melissa Brady singing "The Little Things"
Written by SGN Scoops Staff on November 17, 2014 – 9:02 am -
McCray Dove is the guest on Gospel Music Today for the week of November 16. Ken and Jean Grady host southern gospel news and concert updates. The Feature Group is The Ball Brothers, and Jean reviews a new recording by The Hyssongs.  An Absolutely Gospel article about Three Bridges is the subject of this week's News Notes. In the News Headlines this week are Jim and Melissa Brady, Steve Ladd, the Perrys and the Old Paths.  The show features singing by The Akins and Karen Peck and New River, exclusive video of McCray Dove and The Dove Brothers Band, recorded by Gospel Music Today's cameras in Pigeon Forge,TN, and a visit to the Gospel Music Today Archives for an exclusive concert video of The Booth Brothers at Gospel Singing Time, in Bixby, OK.
The show is on KWHB TV47 in Oklahoma every Sunday at 4:30 PM, and on Roku on FFE TV
Monday at 8:00 PM
and AllNations TV
Tuesday
and
Wednesday at 6:30 PM
. Check local TV schedule for Beaumont, TX, Tyler, TX. Atlanta, TX, and Morrilton, AR. The current edition of Gospel Music Today is online now at the Gospel Music Today website, 
www.gospelmusictoday.com
.
Tags:
Gospel Music Today
,
Jim and Melissa Brady
,
Ken & Jean Grady
,
Southern Gospel Music
,
Southern Gospel News
,
Steve Ladd
,
the perrys
Posted in
video
|
Comments Off

on Gospel Music Today For November 17th On SGNScoops.com
Written by SGN Scoops Staff on February 7, 2012 – 9:04 pm -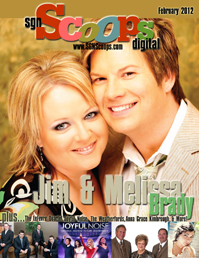 Presenting… The February Edition of SGNScoops Magazine! Jim and Melissa Brady share their sweet love story and their ministry! This month we are also featuring part two of Brian Free and Assurance, The Goldens, Anna Grace Kimbrough and The Lefevre Quartet. Special thanks to our features writers, Lorraine Walker, Laura Kennedy, Sandi Duncan Clark, Victoria Shirey and Angela Griffin!  And….Rob Estep gives a look behind the scenes with Wayne Haun!
We are excited about two special interest stories this month: Karen Peck and Joyful Noise as well as 2nd Generation's Brenda Denney's experience on The Price Is Right. Be encouraged by Lou Wills Hildreth, John Mathis Jr, Jennifer Cambpell and from our newest staff writer, Scott Rhoades.  We've kicked off a series of foreign mission stories too!  This month Angela Griffin shares "Love A Child!"
Don't miss Sandi Duncan Clark's DVD reviews as well as Rhonda Frye's Crabb Family Concert Review. Enjoy a full and exciting issue of SGNScoops Magazine- Home of THE DIAMOND AWARDS!
Download the magazine here
Tags:
2nd generation
,
Angela Griffin
,
Anna Grace Kimbrough
,
booth brothers
,
brenda denney
,
brian free and assurance
,
diamond awards
,
Faith
,
Jennifer Cambpell
,
Jim and Melissa Brady
,
Jim Brady
,
john mathis jr
,
Joyful Noise
,
Karen Peck
,
Laura Kennedy
,
Lorraine Walker
,
Lou Wills Hildreth
,
Rhonda Frye
,
Rob Estep
,
rob patz
,
Sandi Duncan Clark
,
Scott Rhoades
,
sgn scoops magazine
,
Southern Gospel Music
,
Southern Gospel News
,
The Goldens
,
The LeFevre Quartet
,
The Price Is Right
,
Victoria Shirey
Posted in
announcements
,
christian entertainment
,
scoops
,
sgn scoops magazine
|
Comments Off

on February 2012 SGNScoops Magazine