Written by SGN Scoops Staff on December 17, 2013 – 2:13 pm -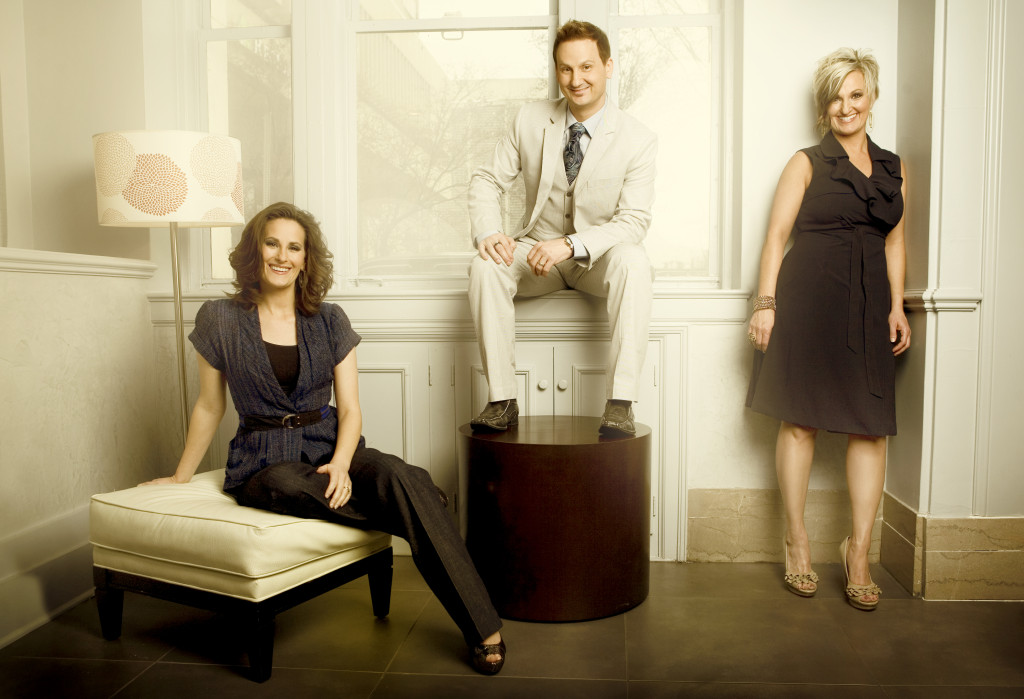 The Martins can attest to absence making the heart grow fonder. The siblings are currently more
active than they've been since the group returned to the Southern Gospel Music scene and during their
four-year absence from 2002-2006, they may have learned more about ministering to people than they
knew before their hiatus.
"It meant more when we came back," Joyce Martin Sanders said. "It was renewed and refreshed.
We realized how much we missed it."
The group has considerably more concert appearances than it has since its return, and its fan base
has welcomed the trio back with open arms."It's a natural process in some ways," Judy Martin Hess
said. "By the time we were starting to get back on the road, some people were just realizing we were
off the road. Getting that big wheel turning again has just taken time."
Sanders added, "It was scary. We didn't know people would care. We knew the joy in our hearts,
of what God had done in our family … it was something we wanted to sing about, but we didn't know
people would care. It's been refreshing. We feel like it has encouraged people."
Those blessings came about after what the group members call a successful step back."I found
myself for the first 10 months working with my in-laws, preparing rental properties in the Des Moines
(Iowa) area," Jonathan Martin said. "It was somewhat depressing. I began to look at the families living in those homes. When I left there, their refrigerator worked, but they really just needed somebody to come in and smile and say, 'I'm so sorry it broke.' You realize they're going to eat a warm meal tonight, because we fixed those things up. I realized that God was smiling on me, because I hadn't sung a note. I realized that God didn't love me because I sang with my sisters."
Sanders can relate to her brother's revelation."I found out personally how much I depended on what
I did for a living and my ministry to be my Christianity," Sanders said. "I had to find a way to love God and please God without having that in my life."
The layoff had its benefit from a performance standpoint as well."The biggest thing for me looking
back, for me, it helped me to find confidence as a singer, as a performer and as an individual too," Hess said. "I mainly viewed myself as the harmony singer and a back-up singer. Us coming off the road kind of forced my hand. Joyce already had that. For Jonathan and I both, it made us stronger individually, which made us stronger as a group."
Both Hess and Martin made solo appearances during the group's time off of the road. The siblings have considerable distance between them now though as Hess resides in Columbus, Ga., with her five
children. Sanders has two children and lives in Nashville, Tenn., and Martin resides in Des Moines
with his wife and six children.
"It's like a family reunion every night," Sanders said. "The travel is difficult. Jonathan's wife (Dara) takes care of our travel arrangements."The moms and dads who stay at home with kids are unsung
heroes, as are the extended family members. God called us to do it, and He called our spouses and the
people who surround our children to do that also." Hess added, "Thankfully, we have families who are like that."
Despite their understanding and willingness, that doesn't make leaving home in order to go perform
easy at times. "For the most part, my children never cry and say, 'please don't leave,'" Martin said.
"(Recently), my seven-year-old (Emilia) said, 'I don't want to let go' (before he was leaving for a
concert appearance the next morning). That's hard. Yet, she never cried. I said, 'I have to go. I have to pack.' She went to bed, and she was fine."But it lets you realize that it's hard on them. It makes it hard on me."
Sanders added, "We are conscious of the need for family time."
While the group is enjoying what it is experiencing in the present, they also are quick to highlight
some memorable moments from years past."The most surreal moment was when we sang at the Billy
Graham Crusade," Sanders said. "It was in Nashville, but we sang one with Vestal (Goodman). You
see it on television your entire life, but it wasn't the part of me singing there. It was being a part of that program and seeing with my own eyes people coming to the altar. That's still one of the most amazing moments of my life."
Martin added, "The first (memorable moment) would be those first few years in the Gaither thing, to
have such surreal moments of realizing who you were singing with on a nightly basis. The second one
is the period of time we've had the last three or four years back on the road. The family relationship and singing relationship is better than it's ever been."
The group performs at almost all of the Gaither-affiliated events, and Brian Hudson of Showcase
Management is responsible for the group's calendar being increasingly occupied. The Martins will
make more than 50 appearances this year, the most since its return to the scene.
"We depend on him (Hudson) so much," Sanders said. "He has beautifully seized the opportunities
that God has placed in front of us." Read more »
Tags:
Count Your Blessings
,
Craig Harris
,
Faith
,
gaither
,
jonathan martin
,
Lari Goss
,
Michael English
,
southern gospel
,
Southern Gospel News
,
The Martins
Posted in
artists
,
exclusive report
,
sgn scoops magazine
,
special feature
|
Comments Off

on Martins Storm Back On To The Scene By Craig Harris
Written by SGN Scoops on March 13, 2012 – 5:58 am -
Winston Salem, NC – Jonathan Martin, popular male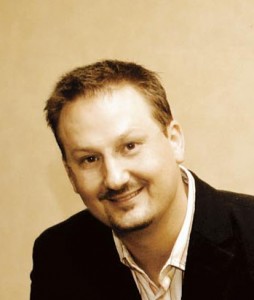 vocalist and long-time member of Grammy nominated recording artist, The Martins, will co-host the Daniel Britt & Friends this week (the week of 3/12/12). The program is the monthly broadcast where all eyes and ears are listening out for new music. This week, Daniel & Jonathan spin the latest music from Paid in Full, Brian Free & Assurance, Reggie & Ladye Love Smith, Lauren Talley, Ivan Parker, The Martins and many others! The program features new music in 60-jam-packed-minutes.
Daniel Britt & Friends is  available each week to nearly 30 million satellite subscribers through its partnership with Dish Network and SIRIUS XM Radio throughout the U.S. and Canada on SIRIUS XM SATELLiTE RADiO's enLighten (Sirius XM Channel 18) airing Mondays at 7PM ET, Thursdays at 10PM ET, and Saturdays at 12 Noon ET. Fans can also catch the show online at www.siriusxm.com, via smartphone devices or Dish Network on channel 6018. After the broadcast, fans can download the extended interview from www.danielbritt.com or connect on Twitter @brittandfriends and on Facebook at facebook.com/BrittAndFriends
Sirius XM Radio is America's satellite radio company.  SiriusXM broadcasts more than 135 satellite radio channels of commercial-free music, and premier sports, news, talk, entertainment, traffic, weather and data services to over 21 million subscribers.
The Martins are riding high on the success of their current recording, New Day. The popular trio is presently in the midst of a busy spring touring schedule with concert appearances throughout the US, including performances with the popular Gaither Homecoming Tour. Visit www.martinsonline.com for a complete touring schedule.
Tags:
Brian Free & Assurance
,
Daniel Britt & Friends
,
ivan parker
,
jonathan martin
,
Lauren Talley
,
Southern Gospel News
,
The Martins
Posted in
announcements
|
Comments Off

on JONATHAN MARTIN CO-HOSTS DANIEL BRITT & FRIENDS
Written by Rhonda on September 8, 2010 – 6:19 am -
Popular host Mickey Bell of "This Week In Gospel Music" is stirring  a lot of buzz for this year's National Quartet Convention as he plans a week of "Following Mickey."  Mickey is known for his extraordinary personality and respected for his knowledge of the Gospel Music Industry.  He has been nominated for Singing News Top 5 DJ's, received the Paul Heil Broadcasting Diamond Award and named on 8 different Associated Press Awards while working with a CBS affiliate.  Although Mickey's knowledge of the Gospel Music Industry is appreciated, perhaps Mickey is best known for his humorous personality.  Some artists claim his interviews are the "most fun" they've ever been a part of!  " He has the ability to make you smile at any given minute."(Nicole Watts Jenkins formally of the Perry's)  The combination of Mickey Bell's experience and charisma keeps audiences informed and smiling! 
A video crew will be following Mickey and capturing interviews with artists such as: Signature Sound, Jason Crabb, McKameys, Tribute Quartet, Greater Vision, The Perrys, Marshall Hall, Jonathan Martin and more.  Videos of the interviews and exclusive footage of "Mickey being Mickey" will be posted on
www.SoGostage.com
 .   Mickey is bound to capture memorable moments at NCQ and is certain to make the week entertaining for all.  The action will be taking place in Mickey's booth- #634.
Tags:
Jason Crabb
,
jonathan martin
,
mickey bell
,
national Quartet Convention
,
sogostage.com
,
the perrys
,
This Week In Gospel Music
Posted in
announcements
,
industry news
|
Comments Off

on Following Mickey Bell At NQC!