Written by Staff on June 10, 2017 – 2:31 pm -
A word from the writer…
When you're raised in and around good Gospel music all your life, at some point, it seeps into your soul and you can't quite get enough! That is the case with Jordan LeFevre of The LeFevre Quartet. I'm going to have Jordan tell you, in his own words, how this great music has impacted him along the way. Pull up a chair and take a listen, friends!
Erin Stevens: Even though you've been a key member of the group from the start, let's go back farther. When did you first discover your love for music as a child?
Jordan LeFevre: Well, I guess you could say I fell in love with Gospel music at a very young age. There are numerous pictures of me at the age of around three or four, standing in a suit with a microphone my dad had given me, singing along to old Gold City and Brian Free & Assurance cassettes. So honestly, it has always been a deep passion of mine, and there really isn't a time when I'm not listening to music!
Erin: How many instruments do you play and what is your preferred instrument of choice?
Jordan: I can play two instruments: Drums and bass guitar. I am, for sure, more comfortable behind a drum kit. I got my first drum set at the age of four and taught myself to play. As I started getting older, I would practice nearly every day for hours. At that point, I'm sure my parents were regretting the drums! To this day, I love playing, and still have them set up in my studio at home; I also play drums in recording sessions.
Erin: What falls under "Jordan's responsibilities" on the LeFevre bus?
Jordan: I think the better question would be, "What is NOT Jordan's responsibility?!" Honestly, I have been working with the group for so many years now, I have learned a lot of things by default. At the age of 15, my dad started training me to drive the bus, and since then, I've become the designated driver. I also service the generator, fix anything I can, or if the bus has to go to the shop, I take care of that, too. I'm also in charge of running sound from the stage; that was actually my first job with the group when I was 13. 
Erin: How do you vocally prep for a concert?
Jordan:  Well for me, unfortunately, I can't just open my mouth and it sounds great. I actually have an all day process/ritual I try to stick to. First thing when I wake up in the morning, I drink coffee, then follow with water. For lunch, I will only drink water, and stay away from anything that might gum me up, such as cheese, milk; etc. About an hour before we sing, I will drink two bottles of water, then go into the shower room in our bus, because of the acoustics, and do my vocal exercises. What a process, right?!
Erin: How did you and Ali meet?
Jordan: Actually, [it was] thanks to Gospel music. Her family were big fans of Gold City while Dad was there and he got to know Ali's family. There are actually pictures of my dad holding Ali as a baby. Over the years, while Dad was off the road and spending time at home, they lost contact. Fast forward several years to when we started the group in 2005. One of our first trips was to Mississippi to do a concert with Ali's family group and I saw her there for the first time. I was so stunned by how pretty she was, I didn't speak; I was too nervous! Having always regretted not talking to her that night, four years ago I added her on Facebook, just to see what she was doing now. A couple of weeks went by and she happened to comment on something I posted. I finally got my chance to talk to her! Eight months later we were married and we just welcomed our first child, Jayce, on June 27th, 2016 into our family.
Erin: What's a weird/wacky quirk not many people would guess about you?
Jordan: I am an admitted clean freak. I'm to a point where I am almost OCD [Obsessive Compulsive Disorder] about it. Everything has to have its exact place and I have to know where everything is. I am especially that way with my truck and the bus. I'd say I get that from my mother, for sure.
Erin: Are there any new, exciting things coming for the group this year you can share with the readers? 
Jordan: There are a lot of things I am excited about. We are currently working on two brand new CDs that we are pouring our hearts into. I really think people will love the songs we have picked out. I have church in my truck just listening to the demos while learning the material. Also, we just had Keith Plott join our group, filling the bass position. Many people know Keith, as he was with Brian Free for several years, but he has spent the last few years as a solo artist. He is a fan favorite and he's looking forward to meeting so many of our friends.
Erin: Neck ties or bow ties? Mexican or Italian food? Netflix or theatre goer? Pandora or Spotify? Disney or Universal?
Jordan: Neck ties for me! LOVE Mexican – sometimes I eat it several days in a row! Theatre for sure, love the atmosphere. Pandora. Universal.
Erin: What is a key scripture you consider as your life verse? Why does this hold such personal meaning to you?
Jordan: Joshua 24:15 "But if serving the Lord seems undesirable to you, then choose for yourselves this day whom you will serve… But as for me and my house, we will serve the Lord." To me, it perfectly describes the ministry that we are called to do. In serving the Lord, not only are we called but our spouses have to be called just as much. For us to spend as much time away from home as we do, we have to have a support system. Without a strong and called spouse, I surely couldn't live out my calling and my dream to sing Gospel music. 
Erin: How and at what point in life did you come to know Christ?
Jordan: I was very fortunate to be raised in a godly household. Some of my earliest memories are at church with my family. At a very young age I had, what I now call, an 'experience,' where I went through the motions but didn't truly give my heart to God. Honestly, I did it just to say I had prayed a prayer and I went with that for several years. Almost two years ago, that all changed. We were booked to do a revival down in Louisiana and during part of this revival each member of the group was supposed to speak and share their testimony. I was dreading that part because deep down, I knew that I wasn't saved. So as the nights went on I started feeling a deep conviction and finally the night came for me to speak. I knew I couldn't share because I knew my heart wasn't right. Finally, I couldn't take it anymore. I found the pastor literally five minutes before the service and I prayed and accepted Jesus as my Savior! It was like a massive weight was lifted off my shoulders. So that night I got up and shared how I had been singing about Jesus all my life, but that I came to know Him that very night, and through my testimony several people were saved that night, too.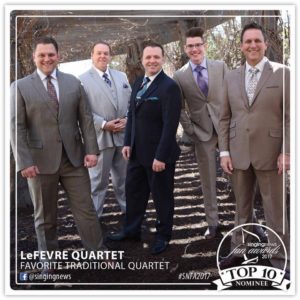 Erin: What is the legacy you want to leave behind for the next generation as you continue to carry on the family business?
Jordan: I want to leave behind a legacy that says, "It's not about the size of the stage you perform on. It's about the people you touch and that come to know Christ because of the ministry that He has blessed us with."
Closing words from the writer…
It's an audience of One. Plain and simple. No matter your occupation, all the glory should continually be pointing upward to our Heavenly Father. Thank you, Jordan, for reminding us of that today. If we aren't living lives that glorify Him, then all else will be done in vain. Colossians 3:23 tells us: "And whatever you do, do it heartily, as to the Lord and not to men." May our lives be a light that illuminates the way for someone else to find Christ.
And that's my take on it.
Until next month, Scoops fans.
Photographs courtesy of Jordan LeFevre. Find his facebook page here and the group's website here.
Connect with Erin:
Twitter – @photosforkeeps
Instagram – @photos_for_keeps
Who would YOU like to see Erin interview next?
By Erin Stevens
First published by SGNScoops Magazine in March 2017. For the latest SGNScoops Magazine, click here.
For more Gospel music news click here. 
For more inspirational articles click here.
Tags:
gospel music
,
Gospel quartet
,
Jordan LeFevre
,
The LeFevres
Posted in
artists
,
christian entertainment
,
Christian interest
,
sgn scoops magazine
|
Comments Off

on Happy birthday! Jordan LeFevre featured in Younger Perspective by Erin Stevens
Written by Staff on June 29, 2016 – 12:50 pm -
A very special congratulations to Jordan and Ali LeFevre on the birth of their son, Jayce Michael LeFevre, born Monday, June 27, 2016 at 6:04am. Jayce weighed in at 6 lbs., 5 oz. and measured 19 ¾ inches long.
Mother and baby are doing well, and the entire family wishes to thank all of you for your love and prayers.
Grandparents, Mike and Kathy LeFevre are overjoyed by this precious gift from God, and thankful that he was delivered into their arms safely.
For more information, visit www.thelefevrequartet.com. 
To book The LeFevre Quartet, please contact us at (661) 747-1952.
For more Gospel music news click here.
Tags:
gospel music
,
Jayce LeFevre
,
Jordan LeFevre
,
lefevre quartet
,
Mike LeFevre
Posted in
announcements
,
artists
|
Comments Off

on JORDAN AND ALI LEFEVRE ANNOUNCE THE BIRTH OF THEIR SON, JAYCE MICHAEL LEFEVRE
Written by scoopsnews on February 3, 2016 – 8:07 pm -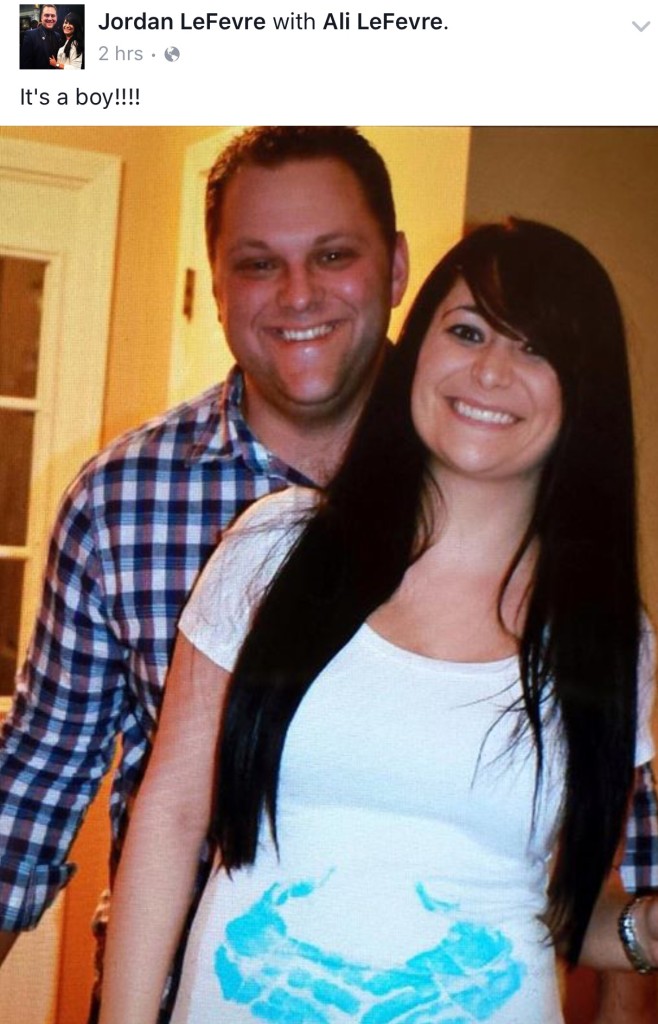 Congratulatuons Jordan and Ali LeFevre!
Its a boy!  We at SGN Scoops are excited for you and wanted to say Congrats…..
More News
Tags:
Jordan LeFevre
,
Mike LeFevre
Posted in
announcements
|
Comments Off

on Congratulations Jordan and Ali LeFevre
Written by Staff on September 22, 2015 – 9:36 am -
Robert York's Concert Ramblings: 15TH ANNIVERSARY FOR GLORYBOUND QUARTET
I had the opportunity to get to the 15th Anniversary Singing for Glorybound Quartet at the First Baptist Church, Canton, GA. Their special guest for the evening was The LeFevre Quartet.
Robert Reese is the founder and manager of Glorybound. He and his wife Linda actually started 29 years ago doing a program for the area called White Christmas. It provides a special Christmas for the less fortunate children in Cherokee County.  They would bring in special artists to perform at the event. Then Robert and Linda got the idea of forming a group and doing the benefit  themselves inorder
to provide more for the children. Thus, Glorybound Quartet was formed, a Southern Gospel group which includes baritone Gary Courington, lead vocalist Brad Cox and tenor Steven Evans. Their pianist is Andrew Jones. 
Tags:
Brandon Barry
,
Glorybound Quartet
,
Jeremy Peace
,
Jordan LeFevre
,
lefevre quartet
,
Michael Lott
,
Mike LeFevre
,
Quartet singing
,
southern gospel
Posted in
announcements
,
artists
,
christian entertainment
,
Christian interest
|
Comments Off

on Robert York's Ramblings: LeFevre Quartet and Glorybound Quartet
Written by Staff on March 17, 2015 – 2:07 pm -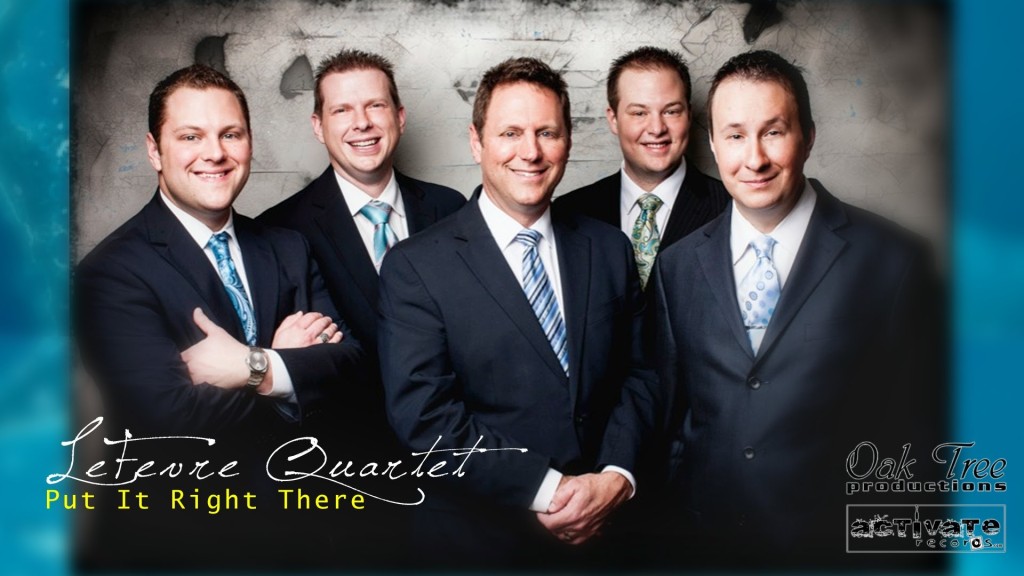 By Dixie Phillips
Singing the Good News of Jesus Christ is a family tradition for Mike LeFevre. His roots in Gospel music run deep. "My father's brothers, Urias and Alphus, started The LeFevre Trio in 1921." Nearly a century later the LeFevre legacy lives on in Mike's ministry with The LeFevre Quartet. "From the time I was a child, I had a dream to sing. Gospel Music was my passion all my life. In the beginning I sang for myself, but when I surrendered my life to Christ in 1988, it became my calling and I sang for the glory of the Lord."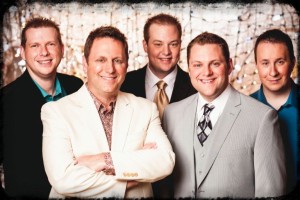 Mike's resume is very impressive. He began his musical career singing with his uncles after the legendary LeFevre Trio retired. Then he went on to sing with The Singing Americans, Brian Free and Assurance, and Gold City. Fans were quick to recognize his talent and ministry heart. He won "Favorite Baritone Singer" in The Singing News Fan Awards three years in a row.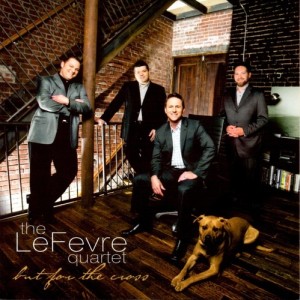 The LeFevre name has long been regarded as one of the finest in the Gospel music industry. It doesn't look like this will change anytime soon. The journey continues in Mike's son, Jordan, a third generation LeFevre to answer the Call and sing for the Lord in an organized group. Mike is proud of his multi-talented son. "Jordan has been part of The LeFevre Quartet from the beginning. At first, he played the drums, but now he plays the bass guitar and sings lead." Fans took notice of Jordan immediately. He earned the group a "Favorite Band" nomination in the Singing News Fan Awards, as well as the "Horizon Individual Award."
Every quartet needs a gifted pianist. God blessed The LeFevre Quartet with one of the best in Michael Lott. At the tender age of five, Michael started playing the piano. At 17, he became a full-time pianist for The Bradys and later The Diplomats. Michael added, "As a born-again Christian, I am answering the Call of God on my life. I am thankful He has called me to The LeFevre Quartet."
Thomas Nalley, tenor singer for the group, grew up singing in the church; but when his wife, Sarah, introduced him to southern Gospel music, Thomas became a fan for life. He, too, answered the Call to serve the Lord through song. His fans and colleagues appreciate his anointed singing and his compassionate heart.
Brandon Barry, bass singer for the group, fell in love with Gospel music when he attended his first Gospel music concert with his parents as a young boy. "When I heard George Younce and The Cathedral Quartet, I knew I wanted to sing Gospel music. When I was 15, I sang with my first group. I started singing full-time right after high school. Now, after 15 years of ministry, my commitment and priorities are to serve God with excellence. I want my heart to be true and pure as I carry out what God has called me to do for His kingdom."
Mike feels fortunate that their group has been able to keep the element of live music incorporated into their ministry with Michael on piano and Jordan on bass guitar. "Down through the years there have been some musical variances, mainly because of advances in technology, but the message has been and will continue to be the driving force behind our ministry and music."
Not only does the group have talented musicians and singers, but God has blessed them with some gifted songwriters. Brandon, Thomas, and Mike enjoy songwriting. Mike recently contributed a few ideas to Dianne Wilkinson for some great songs. Brandon writes for Phil Cross Music and does quite a bit of co-writing with Phil.
The group has been thrilled with their audience's response to their radio single "Put It Right There." Mike gave this testimony, "Numerous people have shared with us how the message of this song, combined with the power of Christ to change lives, has helped them conquer addictions. The song has touched lives all over the world."
Marcie Gray, office manager for the group, said, "An interesting thing happened when 'Put It Right There,' written by Gerald Crabb, was released as a video on YouTube. Within a short amount of time it received around 130,000 hits and then the counter just stopped. We were so excited that it was reaching so many people, yet puzzled that it seemed to freeze all of the sudden, after the hits were climbing so rapidly each day. Then we found out what the problem was. YouTube had flagged it for copyright content and pulled the video. The link became invalid. The group's record label, Activate Records, and their studio at Oak Tree Productions looked into it and proved to YouTube that we owned all of the licenses for the music and used the video material with appropriate permission, so YouTube put it back up. Unfortunately, the view history was lost, but even after all of that and without any promotional effort, the video has reached over 10,000 hits again. God is using that song, despite Satan's attempt to get rid of it. The group has received numerous email testimonials from people who shared the video with a loved one or friend and used it as a tool to help them understand they needed healing only Jesus can provide. He is just waiting for them to, 'Put it right there, in the palm of His hand.'"
Another song the Holy Spirit is using powerfully in the group's concert is "Jesus Saves." Mike is thrilled to see the audience's response to the David Moffitt and Travis Cottrell's original song. "It is an account of the life of Christ with a powerhouse lyric, speaking to the young and old, and breaking down barriers. It's the message the world needs to hear right now—Jesus saves!"
Over the years The LeFevre Quartet has seen many souls altered at the altar. "Our group is inspired when we see someone surrender their lives to Christ in a concert. We get excited when someone walks down the aisle to the altar and gives God all their trials, fears, worries, and burdens. They leave the concert forever changed!"
The common thread resonating throughout the group is their determination to fulfill in the Call of God upon their lives individually and also corporately as a group. They are passionate about sharing the Gospel. Mike said, "We will continue in the capacity of God's calling on our lives. Our daily prayer is that God would expand our territory. And as He does, we will answer His calling on our lives to the best of our abilities to tell the world, 'Jesus saves!'"
The group and the family they leave behind realize there are sacrifices for their music ministry. Mike is quick to point out their ministry isn't glamourous. There is a price for doing God's will. "It's always difficult when we head out to a concert and have to leave our families behind. We thank God for our wives and children who understand the Call on our lives because it's their Call too. We pray when we stand before the Lord one day, we will hear Him say, 'Well done, thou good and faithful servant.'"
God continues to pour out His favor and blessings upon The LeFevre Quartet. Many ministry doors are opening for them. They have appeared on the Jim Bakker Show, Trinity Broadcast Network, Dollywood, and Missouri's Branson Belle.
The group has released two new CDs this year. The first was Something Familiar, for the fans who have requested songs like "Oh, What a Savior," "I Know a Man Who Can," "He Sent Me Running," and "I Found Mercy," written by Jerry Goff, who joined The LeFevre Quartet in the studio to sing it with them.
The second release in 2014 was Christmas Time is Here; their newest CD released just this month. It made its debut at National Quartet Convention and the first shipment completely sold out. The single from that album, "Children Go Where I Send Thee," will be released to radio in the near future.
If you'd like to learn more about The LeFevre Quartet, go to www.thelefevrequartet.com. Check out their tour schedule at www.thelefevrequartet.com/schedule to see when they will be appearing near you.
Highlights from the 2014 National Quartet Convention feature The LeFevre Quartet and their hit song "Jesus Saves." You can watch it at http://www.youtube.com/watch?v=gm15sBdv8yM.
Written by Dixie Phillips
First published in SGN Scoops digital magazine November 2014.
For current SGN Scoops issues click HERE
For You Tube of writer Phil Cross talking about the LeFevre Quartet's song, "He Left No Stone Unturned," click HERE. 
Tags:
Brandon Barry
,
Dixie Phillips
,
gospel music
,
Jordan LeFevre
,
lefevre quartet
,
Michael Lott
,
Mike LeFevre
,
sgn scoops
,
southern gospel
,
Thomas Nalley
Posted in
artists
,
christian entertainment
,
sgn scoops magazine
|
Comments Off

on The LeFevre Quartet: Fulfilling Their Calling
Written by SGN Scoops on September 10, 2011 – 2:06 pm -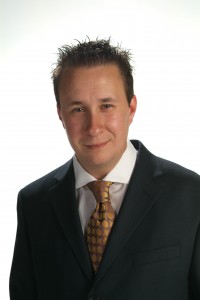 Nashville, TN: The LeFevre Quartet welcomes new bass singer, Brandon Barry to their line-up. For the past several months, popular Homecoming artist, Mike Allen has been filling the spot on a temporary basis. According to Mike LeFevre, "Mike Allen has been so gracious to fill in for us and we will miss not having him here. I would like to thank him publically for being such a blessing to us and everyone we've sang to while he's been here. We are very excited to have Brandon on board and can't wait to see how God will use him in this ministry." Brandon has been with several groups, most notably The Stamps Quartet. The new vocal line up for The LeFevre Quartet is Jeremy Easley (Tenor), Jordan LeFevre (Lead), Mike LeFevre (Baritone) and Brandon Barry (Bass).
Tags:
Brandon Barry
,
David Staton
,
Jeremy Easley
,
Jordan LeFevre
,
lefevre quartet
,
mike allen
,
Mike LeFevre
,
Southern Gospel Music
,
Southern Gospel News
,
Southern Gospel Quartets
,
The Stamps Quartet
Posted in
announcements
|
Comments Off

on Brandon Barry Joins LeFevre Quartet