Written by scoopsnews on March 24, 2018 – 6:57 am -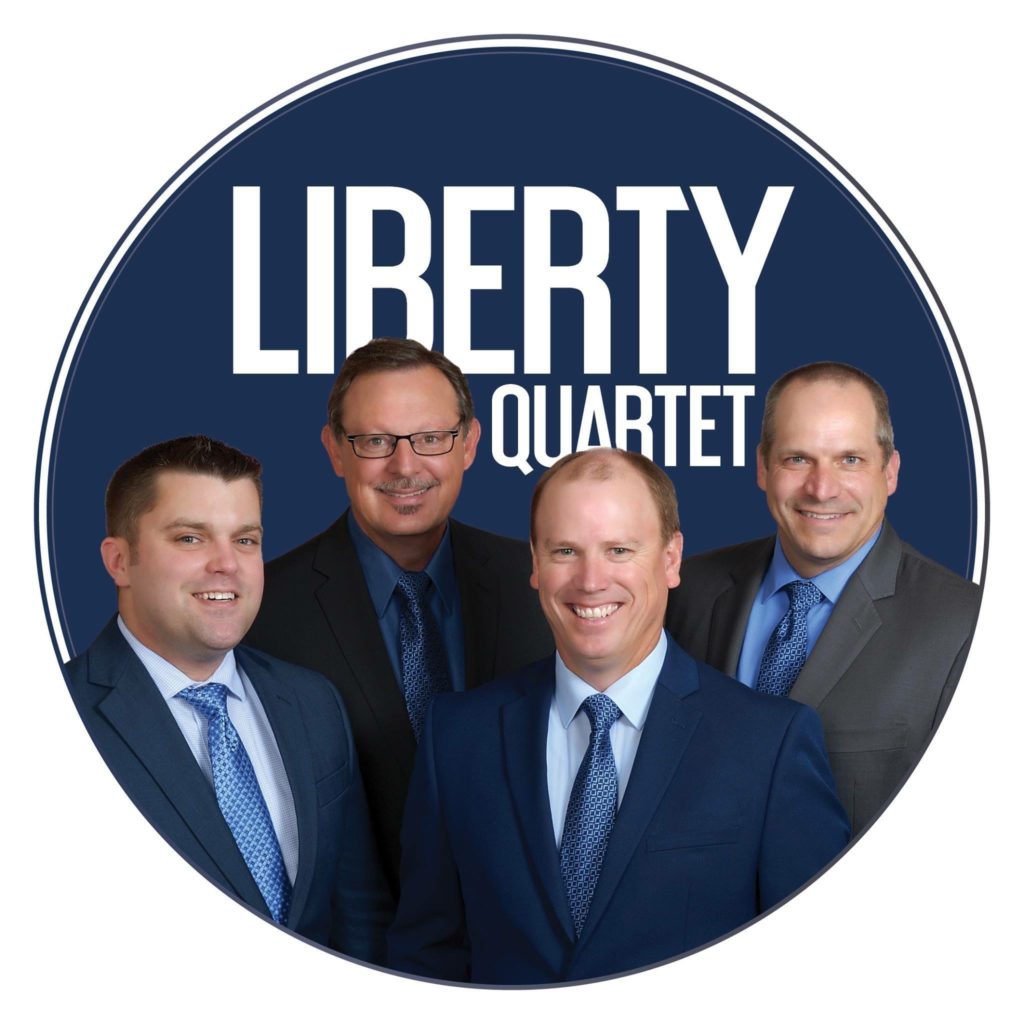 Brand New Music by Liberty Quartet!
"Til Mercy Sang"
Check out the new lyric video…..
Tags:
Liberty Quartet
Posted in
announcements
|
Comments Off

on Have You Heard This? Brand New Music By Liberty Quartet
Written by SGN Scoops Staff on November 11, 2017 – 9:08 am -
Happy Veterans Day from Liberty Quartet! Our group has strong ties to this day as SIX former/current Liberty vocalists are military veterans. Like and share this post in honor of the veterans in your life! We thank you for your service.
Special thanks to Derek Simonis, Liberty's baritone singer and U.S. Army Veteran, for creating this video tribute.
Find SGNScoops Magazine On Facebook HERE
Tags:
Liberty Quartet
,
Southern Gospel News
,
Veterans Day
Posted in
artists
|
Comments Off

on Happy Veterans Day from Liberty Quartet
Written by SGN Scoops Staff on July 3, 2017 – 11:09 am -
Liberty Quartet based out of Boise, Idaho has been in existence since 1995. The gospel quartet group sings approximately 170 concerts throughout the year. At the Stars & Stripes Concert on July 2, 2017, the quartet announced the return of tenor singer Philip Batton.
Founder of Liberty Quartet, bass singer Royce Mitchell said, "I am elated with the return of Philip to Liberty and the ministry. The Board of Directors, fellow quartet members, Paul Ellis, Derek Simonis and I, along with a host of Liberty fans and supporters have been on a journey that has built our trust in an always faithful God. The Lord has extended grace and mercy to each of us and it propels us to sing songs of a victorious Christian life."
Mitchell explained that the process has not been without challenges. Philip Batton left the group on December 15, 2016 for personal reasons. Batton had been with Liberty Quartet for over five years.
Keith Waggoner, former quartet member, Liberty Ministries' Board Chairman, and pastor for the Battons said, "I've had a unique perspective of Philip's road to restoration as his pastor. As he has humbled himself to God's discipline and been held accountable by several godly men, God has done and is continuing to do a powerful work in his life."
Waggoner stated that Philip and his wife, Susie, are examples of God's grace and speak to the Lord's ability to bring about beauty from ashes. Waggoner, in commenting about Philip's talents, said, "While you know Philip as a tremendous tenor, you will also be able to see a life transformed by submission to the Word of God and the Holy Spirit. I can't wait to see what God will do through Philip and Liberty as they begin this new chapter of ministry."
For the past few months, Mitchell has used a variety of individuals to fill in for concert performances. Batton joined the quartet on stage at the July 2nd concert when the announcement was made.
Mitchell stated, "I am extremely thankful the Lord has allowed me to sing once again with my friend, Philip. To God be the glory!" Mitchell concluded by saying, "It gives me great joy to welcome Philip and Susie Batton back to the Liberty Quartet family."
Several of the songs sung by Liberty are songs that Philip's father, Robert Batton, had composed over the years. The style and lyrics of the songs fit well with the Liberty message.
Philip Batton will start traveling with Liberty Quartet on August 1, 2017. Philip and Susie own a heating and air conditioning company in Nampa, Idaho, and will continue to operate this company after Philip begins singing with Liberty Quartet.
FOR MORE INFORMATION:
Liberty Ministries, Inc.
55 SW 5th Avenue, Suite 100
Meridian, ID 83642
208-938-9364
liberty@libertyquartet.com
Tags:
Liberty Quartet
Posted in
artists
|
Comments Off

on Philip Batton Returns To Liberty Quartet
Written by SGN Scoops Staff on March 29, 2015 – 10:38 pm -
Ken Turner of Oklahoma's Sacred Call Trio is the guest on Gospel Music Today for the week of March 30. Ken and Jean Grady host southern gospel news and concert updates. The Feature Group is Liberty Quartet, and Jean reviews new recordings by The Dubbeld Family and Adam Crabb. An article from Singing News magazine is the subject of this week's News Notes. The show features singing by The Diplomats and The Torchmen, exclusive concert video of Forgiven Trio, recorded by Gospel Music Today's cameras at the Southern Gospel Worship Gathering, in Broken Arrow, OK, and a visit to the Gospel Music Today Archives for an exclusive concert video of 11th Hour, recorded at Owasso Gospel Opry, in Owasso, OK.
The show is on KWHB TV47 in Oklahoma every
Sunday
at
4:30 PM
, and on Roku on FFE TV
Monday
at
8:00 PM
and AllNations TV
Tuesday
and
Wednesday
at
6:30 PM
. Check local TV schedule for Beaumont, TX, Tyler, TX. Atlanta, TX, and Morrilton, AR. The current edition of Gospel Music Today is online now at the Gospel Music Today website, 
www.gospelmusictoday.com.
Tags:
Gospel Music Today
,
Liberty Quartet
,
Southern Gospel News
,
Southern Gospel Worship Gathering
,
The Dubbeld Family
Posted in
announcements
|
Comments Off

on Gospel Music Today For March 30 On SGNScoops.com
Written by SGN Scoops Staff on February 11, 2013 – 11:09 am -
Tags:
Bev McCann
,
bluegrass
,
Crist Family
,
gold city
,
Gospel Music Today
,
Ken & Jean Grady
,
Liberty Quartet
,
new day
,
New Grace Trio
,
southern gospel concerts
,
Southern Gospel News
,
THE LESTERS
Posted in
video
|
Comments Off

on Gospel Music Today On SGNScoops.com
Written by SGN Scoops on May 4, 2012 – 2:44 pm -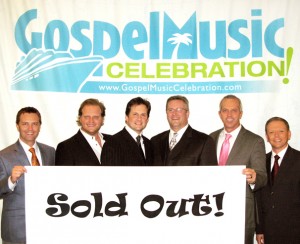 Nashville TN – (May 4, 2012) Landon Beene of IMC Management and Concerts has officially announced that theGospel Music Celebration™ Cruise to the Eastern Caribbean is SOLD OUT! Organizers have opened a waiting list for the cruise which is set for January 19-26, 2013.
"We are thrilled and can't wait to head out on the ship with all our friends who have signed up to join us," Landon Beene said. "We've built a different cruise model with a limited slot of artists so that music lovers get to hear more of their favorites and get more interaction with those artists. Our cruise is designed to be a "celebration" on sea, a chance to enjoy each other. I feel like this is the primary reason our first time Caribbean destination has sold out so quickly. This fact, added with a 5-Star first class cruise line, makes for a GREAT combination. Our passengers LOVE the fact we are on a conservative cruiseline such as Holland America and when they leave our cruise they're already on the phone inviting friends to come back with them on a future trip! That is exciting!"
Artist Scott Fowler of Legacy Five commented: "I have been singing gospel music for 23 years and have probably been on around 35 cruises in that time. IMC and Inspiration Cruises consistently give exceptional service at a great value and put us on the best luxury vessels in the fleet. They present THE BEST that gospel music has to offer and put together unique programming on board. When you add it all up, the choice is clear – if you want the best Gospel Music Cruise experience anywhere, IMC Gospel Music Celebration™ Cruises are IT!"
On each cruise, guests enjoy intimate times of relationship building with the artists, chapel and testimony services, The "Not-So-Newlywed" Game featuring artists and their spouses, Hymn Sings, Sunday Morning Church services and of course, nightly concerts.
Although this Caribbean Cruise itinerary is SOLD OUT, a waiting list has been opened and cruise bookings are now being accepted for the ALASKAN Gospel Music Celebration™ Cruise from July 14-21, 2013 embarking from Seattle, WA. The Alaskan cruise will feature The Booth Brothers, The Collingsworth Family, Legacy Five, Ken Davis, Liberty Quartet, TaRanda Greene, Freedom Singers and more.
For more information, visit http://www.GospelMusicCelebration.com or http://www.IMCconcerts.com.
Photo: L-R: Scott Fowler, Landon Beene, Michael Booth, Phillip Collingsworth, Eric Bennett, and Gerald Wolfe
Tags:
booth brothers
,
collingsworth family
,
freedom singers
,
Gospel Cruises
,
judy nelon group
,
legacy five
,
Liberty Quartet
,
Scott Fowler
,
Southern Gospel News
,
Taranda Greene
Posted in
announcements
,
christian entertainment
,
Christian interest
,
gospel events
|
Comments Off

on Gospel Music Celebration™ Cruise to Eastern Carribbean is SOLD OUT Waiting List now Open
Written by SGN Scoops on July 15, 2011 – 11:30 am -
After more than five and a half years with Liberty Quartet, Keith Waggoner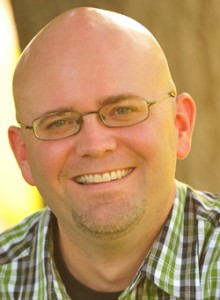 is resigning his position as tenor.  He has accepted the Senior Pastor position at Grace Bible Church in Nampa, ID.  "After nearly 6 years of ministry, singing the greatest music in the world and traveling with my best friends, God has led me to a new chapter in my ministry", Keith states.  "I'm forever indebted to Royce Mitchell due to his invitation to sing with Liberty Quartet.  The dear friends I've made while traveling, the inspiring songs I've been privileged to sing, and the unique opportunities I've experienced with the quartet have prepared me for this pastoral calling.  Thank you to each friend, pastor, and promoter who has contributed to and encouraged my ministry with Liberty." Keith's resignation will be effective August 1.  He will continue to be a part of Liberty Quartet's ministry as a board member and as a coordinator for Northwest Gospelfest.
Royce Mitchell, manager of Liberty Quartet, remarks, "I am really excited for Keith's new ministry venture. It couldn't happen to or be at a better church. The folks at Grace Bible have always been supportive of the ministry of the Liberty Quartet and they are now going to be teaming up with one of Gods' finest! Having said that, I am really sad to see Keith leave the quartet as he has taken our ministry to a new level. He has been and will continue to be a wonderful friend, partner and leader. I am, and will continue to be, forever grateful for the sacrifices and commitment of Keith and his wife Lori, and the entire Waggoner family.  They have my prayers and support as he continues to preach, teach, and live for Christ!"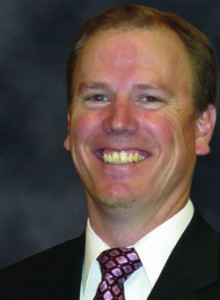 The Lord has brought another well-established friend to fill the tenor position in Philip Batton from Caldwell, ID.  Philip has a wealth of ministry experience, singing most recently with the Homeland Harmony Quartet from Idaho.  His dynamic tenor voice is matched by a fun-loving personality.  Be sure to welcome Philip Batton to the Liberty Quartet family the next time they're in your area!  Please keep both Keith and Liberty Quartet in your prayers as God continues to lead their ministries.
 For more information on the quartet check out www.libertyquartet.com and www.facebook.com/libertyquartet.
Tags:
Grace Bible Church
,
Keith Waggoner
,
Liberty Quartet
,
Northwest Gospelfest
,
Philip Batton
,
Royce Mitchell
,
Southern Gospel News
Posted in
announcements
|
Comments Off

on Keith Waggoner Leaves Liberty Quartet