Written by scoopsnews on November 29, 2020 – 5:55 am -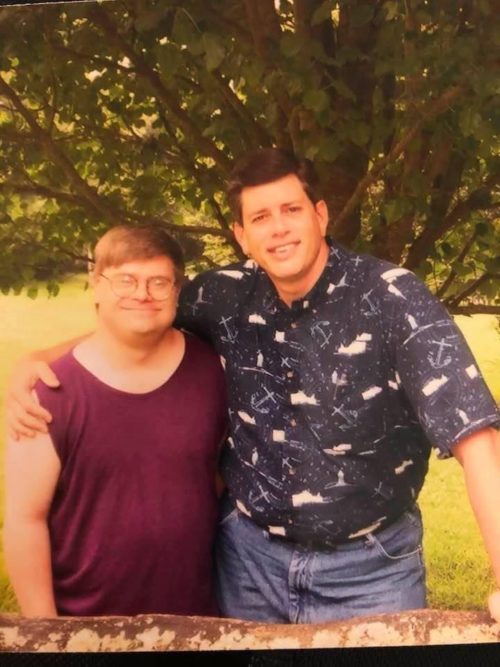 We are saddened to hear of the passing of former Inspirations member , Matt Dibler's brother, Sean.
From Matt:
I want to thank each of you for your prayers, kind words, love and concern. I am overwhelmed by your kindness! My brother Sean will be greatly missed but I will see him again in heaven.
Please pray for the family as they get through this time.
Tags:
Matt Dibler
Posted in
announcements
|
Comments Off

on Please Pray for the Dibler Family
Written by Staff on October 6, 2018 – 3:53 pm -
Arden, North Carolina (October 4, 2018) – After multiple charting songs and hit albums with Horizon Records, The Inspirations are happy to announce that they will be continuing to work with the award-winning label as they continue their storied career. Visit the Inspirations website here.
"One of the great blessings of music is the opportunity we have to record our songs. The music we record lives on for generation to generation to be enjoyed. For many years we have enjoyed the privilege of recording with the Crossroads Horizon Records label. We are excited that our relationship continues with them today. As we continue our journey, it is our prayer that we can be associated with Gospel music's greatest label: Horizon Records," note The Inspirations, which includes Archie Watkins, tenor; Eddie Deitz, baritone; Matt Dibler, lead; Marlin Shubert, bass; Roland Kesterson, bass guitar and vocals; and Luke Vaught, pianist.
Horizon Records has been The Inspirations' home for recording since 2001, and the group is currently in the studio working on a new album to be released in 2019.
"The Inspirations are still a class act to work with, and we are excited to extend this relationship into the future. Archie, Eddie, Matt, Marlin, Luke and Roland are carrying on the tradition that our industry was built upon and are still a crowd favorite everywhere they go. Crossroads is so happy to have The Inspirations in our family of artists," says Greg Bentley, A&R for Crossroads.
To stay up-to-date on new music from The Inspirations, follow them wherever you listen HERE.
About The Inspirations
The Inspirations first formed in 1964 in Bryson City, North Carolina and became full time in 1969 after hosting their first "Singing In The Smokies" event. With a number of hit songs through the 1970s, the group rose to national attention and joined the Gospel Singing Jubilee Television program. In January of 1970, they secured their first #1 song on the Singing News Chart, "Jesus Is Coming Soon," marking just the beginning of their chart-topping success. In November of 1973, The Inspirations held the #1 spot for 12 months with "Touring That City." It was followed with the success of "When I Wake Up To Sleep No More" in 1974 and "Jesus Is Mine" in 1976. In 2001, The Inspirations recorded their first album with Horizon Records, titled Pure Vintage. The album's first song, "I'll Not Turn My Back On Him Now," returned the group to the top of the Singing News chart after 26 years. It was followed with more #1 tracks with "I Have Not Forgotten" and "If You Only Knew." Today, The Inspirations are working on a new album to be released in 2019 with their current line-up, Archie Watkins, tenor; Eddie Deitz, baritone; Matt Dibler, lead; Marlin Shubert, bass; Roland Kesterson, bass guitar and vocals; and Luke Vaught, pianist.
About Crossroads:
Crossroads is a market leader in the Southern Gospel, Bluegrass, and Americana fields. Established in 1993, following the combination of Horizon Music Group and Sonlite Records, Crossroads now operates several divisions including Crossroads Label Group (Horizon Records, Sonlite Records, Mountain Home Music, Skyland Records, Pisgah Ridge Records, Crossroads Records, and Organic Records), Crossroads Distribution, Crossroads Radio Promotions, Crossroads Publishing Group and Crossroads Recording Studios. Led by a strong executive team of Christian music and Bluegrass music veterans, Crossroads combines cutting-edge technology with creative innovation to connect fans with our artists' life-changing music.
Tags:
Archie Watkins
,
crossroads
,
Eddie Deitz
,
Greg Bentley
,
Inspirations
,
Luke Vaught
,
Marlin Shubert
,
Matt Dibler
,
Roland Kesterson
Posted in
announcements
,
artists
|
Comments Off

on The Inspirations extend relationship with Horizon Records
Written by Staff on September 27, 2018 – 5:35 pm -
News from the National Quartet Convention, Pigeon Forge, Tennessee:
Just announced (Thursday,  September 27, 2018):  Please pray for Matt Dibler of the Inspirations. Dibler was in a car accident this afternooon. He has been airlifted to Knoxville.
Please pray for Matt Dibler and his family.
Updayed at 10:00 p.m. EST from the Inspirations Facebook page :
"Thanks for all of the calls and prayers for our lead singer, Matt Dibler, who was in a car accident today. He is in the hospital for observation with a broken rib over his heart and a fractured knee cap. We will post updates as we know them. Please keep Matt in your prayers."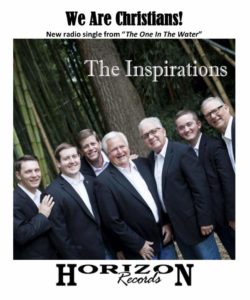 Keep watching SGNScoops Facebook page and this page for more Southern gospel news.
Tags:
Inspirations
,
Matt Dibler
,
nqc
,
southern gospel
Posted in
announcements
,
artists
|
Comments Off

on Updated: Pray for Matt Dibler of the Inspirations