Written by Staff on November 21, 2018 – 2:03 pm -
Nashville, TN (November 21, 2018) –  The soaring vocals of TaRanda Greene will be featured this year during Lipscomb University's Lighting of The Green, hosted by superstar, Amy Grant. This is the 14th year for the event and is one of Nashville's most cherished holiday traditions.
"Lipscomb University's Lighting of the Green is always a perfect way to kick off the holiday season with friends and family," says Grant. "This year, I'm so excited to welcome some very talented artists to the stage, including the powerhouse vocals of TaRanda Greene! You won't want to miss her rendition of "O Holy Night" with the children's choirs behind her. So, please join us as we usher in this magical season with song!"
For more than a decade the Lipscomb University community has celebrated the start of the holiday season with beloved Nashville entertainer Amy Grant and friends at the annual Lighting of the Green concert.
This year's edition is set for Tuesday, Nov. 27, 2018, at Lipscomb University.
Greene has recorded seven studio albums including her latest, The Healing, released earlier this year. She has been a featured guest soloist with the famed Brooklyn Tabernacle Choir and has performed throughout the world from Europe to Carnegie Hall. Greene performs both as a soloist and a member of the award-winning Christian Music group, Cana's Voice.
Choirs from Lipscomb Academy and Lipscomb University will also be featured.
The festivities will begin at 4 p.m. with the FREE concert to follow at 5:30. Food will be available for purchase at Chick Fil A, Blue Coast Burrito, Creekstone Burgers, Papa John's Pizza, or Starbucks, and the Bison Cafe, all located in the Bennet Campus Center. Allen Arena's concession stands will be open, as well as Au Bon Pain in the Student Activities Center. In the event of inclement weather, activities will take place as scheduled inside Lipscomb's Allen Arena.
Tags:
amy grant
,
christmas
,
Lighting of The Green
,
Lipscombe University
,
nashville
,
TaRanda
Posted in
announcements
,
artists
|
Comments Off

on TaRanda Greene To Appear at Lipscomb University's Lighting of the Green, hosted by Amy Grant
Written by Staff on August 17, 2018 – 10:50 am -
August 15, 2018 – Due to his desire to be off the road and with family, Ray Woconish has decided to step down as bass singer for MARK209.  Ray has been with MARK209 for 6 years and we know this was a difficult decision for him and he will be missed by his fans.  While the group is saddened to see a change, we are excited to see the new chapter God has for us.
MARK209 is now accepting applications for their bass position to be filled as soon as possible.
We are looking for a bass vocalist who is excited to push the boundaries of how a music ministry can be used.  We sing at everything from prisons to Presidents; casinos to churches and on some of the largest (and smallest) stages in the nation.  Vocal range should be from A-flat to middle C, comfortably and consistently.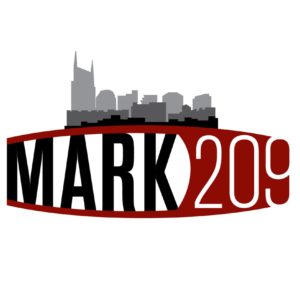 MARK209 is a full-time, professional gospel band based out of Nashville, Tennessee with tours nationwide from Maine to California.
For more information click
here
.
More:
MARK209 is based out of Nashville, TN. The band takes their name from Mile Marker 209 in Nashville, which leads to Music Row, The Country Music Hall of Fame, and the Ryman Auditorium.  MARK209 entertains audiences across the United States with their brand of Gospel, their Family Friendly Country Concert, and their popular Christmas show "Christmas from the Heart of Nashville." Proudly sponsored by Sound Solutions (Oxford, AL).
For more information click
here
.  For booking inquiries call 615-246-2667
Read the full SGNScoops Magazine July 2018 HERE
Download the PDF of SGNScoops Magazine HERE
Find SGNScoops On Facebook HERE
Listen To Today's Gospel Music Online HERE
Tags:
Bass Singer
,
christian country
,
Christian Music
,
Mark209
,
nashville
Posted in
announcements
,
artists
|
Comments Off

on MARK209 Opening Auditions for Bass Singer
Written by Staff on June 1, 2018 – 11:38 am -
Country and Bluegrass Legend Gears Up for Busy CMA Fest Week in Nashville
Nashville, Tenn. (
June 1, 2018
) — 
Ricky Skaggs
 was recently invited to spend some quality time with 
Country Music Hall of Fame® and Museum
 staffers at a private luncheon held in the CMA Theatre in Nashville. The event was organized by museum officials to celebrate Skaggs' upcoming induction into the famed institution.
"It was so kind of the Hall of Fame to have a luncheon in my honor," says Skaggs. "We had such a good time. I started telling them old Bill Monroe stories, one after the other, and they went for over an hour. I'm so honored to be the newest living inductee into this hallowed Hall. It's a dream come true for me."
Later this year, Skaggs will be formally inducted into the Country Music Hall of Fame, alongside the late Dottie West and the late Johnny Gimble. In the meantime, the country and bluegrass legend is keeping the tour trail red hot. Next week, he'll have a strong presence at CMA Fest in Nashville when he appears on the CMA Close Up Stage, as well as a full band performance at Nissan Stadium.
Ricky Skaggs CMA Fest Appearances:
• Thursday, June 7 / 12:15 – 1:15pm —  The Country Music Hall of Fame presents "An Interview with 2018 Inductee Ricky Skaggs," hosted by Peter Cooper — CMA Close Up Stage at Xfinity Fan Fair X (inside the Music City Center)
• 
Sunday, June 10 /  7:55 – 8:25pm
 — Ricky Skaggs & Kentucky Thunder — Nissan Stadium
Earning 12 #1 hit singles, 15 GRAMMY® Awards, 13 IBMA Awards, nine ACM Awards, eight CMA Awards (including Entertainer of the Year), two Dove Awards, the ASCAP Founders Award, three honorary Doctorate degrees, inductions into the Musicians Hall of Fame and GMA Gospel Music Hall of Fame, the 2013 Artist-In-Residence at the Country Music Hall of Fame and Museum, an Americana Music Association Lifetime Achievement Award in the Instrumentalist category along with countless other awards, Ricky Skaggs is truly a pioneer of Bluegrass and Country music. Since he began playing music more than 50 years ago, Skaggs has released more than 30 albums and has performed thousands of live shows. He started his own record label, Skaggs Family Records, in 1997 and has since released 12 consecutive GRAMMY®-nominated albums. His latest release, Hearts Like Ours, with his wife, celebrated artist Sharon White of The Whites features the couple dueting on handpicked country love songs. And the Grand Ole Opry member has released his first-ever autobiography, "Kentucky Traveler." The book details the life and times of Skaggs and provides a descriptive history of Country and Bluegrass music, as told by the master himself. In addition to his regular touring schedule with his band, Kentucky Thunder, he has performed a string of dates with his better half Sharon White along with guitar legend Ry Cooder on the critically-acclaimed "Cooder-White-Skaggs" tour and from time to time hits the road with versatile singer/songwriter and pianist Bruce Hornsby on another critically-acclaimed tour, "Ricky Skaggs & Bruce Hornsby with Kentucky Thunder." Most recently, Skaggs has added Country tour dates as he plugs in and plays full shows of his chart-topping hits and is due to be inducted into the revered Country Music Hall of Fame Class of 2018 this fall.
For more information on Ricky Skaggs, click HERE.
Tags:
Bill Munroe
,
bluegrass
,
Country Music
,
Country Music Hall of Fame® and Museum
,
gospel music
,
nashville
,
Ricky Skaggs
Posted in
announcements
,
artists
|
Comments Off

on RICKY SKAGGS LUNCHES WITH COUNTRY MUSIC HALL OF FAME® AND MUSEUM STAFF
Written by Staff on December 23, 2017 – 6:06 am -
Crabb Joins Martina McBride, Mario Lopez, Hillary Scott,Carla Hall, and more for "My Favorite Christmas" Essay Series
Nashville, TN (December 22, 2017) – Grammy winner Jason Crabbopens up to share bittersweet Christmas memories of his family in a new article written by Crabb just published by Country Living Magazine atwww.CountryLiving.com.
"If you know me, you know I love my family," Crabb says. "It was a joy to share memories of my grandmother and family with the readers of Country Living. Merry Christmas, everyone!"
Shellye Crabb, Emma, Grandmother Billie Richardson, Ashleigh, and Jason Crabb
The essay is part of an exclusive series for the magazine called "My Favorite Christmas."Crabb joins Martina McBride, Mario Lopez, Carla Hall (ABC's The Chew), Hillary Scott, Rory Feek and more for the special articles.
ABOUT JASON CRABB:
Grammy winner Jason Crabb is well known as one of the most compelling voices in any genre of music. Crabb's electrifying stage presence, powerhouse vocals, and magnetic personality have endeared him to millions across the world. With his power, range, and passion, he has moved easily among musical styles including gospel, country, and pop. Jason released his first solo album in 2009, earning him a Grammy the following year. Since then, he's amassed numerous industry accolades, among them 21 GMA Dove Awards, including wins in the "Artist of the Year," "Male Vocalist of the Year," and "Song of the Year" categories. In addition to his recording career, Crabb is also an actor and author. He shared his life story in the inspiring book, 
Trusting God to Get You Through
, and has written a series of successful children's books. 
Whatever The Road
, Crabb's latest project, was honored with a 2016 Grammy nomination for Best Contemporary Christian Music Album and he is currently in the studio working on a new project with Jay DeMarcus (Rascal Flatts) producing. Crabb has been covered by such outlets as 
Associated Press, People Magazine, The Huffington Post, Billboard, USA Today, Fox News, Entertainment Tonight, 
and
Country Weekly
, among others, and was named one of Nashville's Most Beautiful People by Nashville Lifestyles Magazine. Crabb is also frequently seen on television hosting on TBN, appearing on awards shows and television specials for a  variety of networks. For more information, visit 
www.JasonCrabb.com
More Gospel music news here.
Newest SGNScoops Magazine featuring your favorite artists here.
Listen to our Online Gospel music station here. 
Tags:
Country Living
,
Jason Crabb
,
nashville
Posted in
announcements
,
artists
|
Comments Off

on Jason Crabb Shares Christmas Memories with Country Living Magazine
Written by scoopsnews on March 4, 2017 – 7:31 am -
Happy Saturday!
Have you heard the buzz about the Bowling Sisters? These young girls did a fantastic job at their CD Release in Hendersonville, Tennessee on Wednesday, March 1.
Vonda Easley of SGN Scoops Social Media Team was in attendance. "These girls are anointed. They have got it!" stated Vonda.
Special thanks to Majestic Light Media for sharing this awesome video. Be Blessed!
Foe more Gospel music news click here.
Tags:
nashville
,
The Bowling Sisters
Posted in
announcements
,
artists
|
Comments Off

on The Bowling Sisters debut in Nashville
Written by Staff on August 11, 2016 – 6:31 pm -
Nashville, TN (August 4, 2016) – The Jordan Family Band of Calhoun, GA, recently traveled to Nashville to spend time sharpening their ministry in anticipation of their newest release, Joshua 24:15. The band met with business and marketing consultants in Salem Communications offices. Salem Communications is the parent company for Singing News Magazine and the Singing News Radio Network.
Josh Jordan said, "It is important that our heart for the Gospel of Jesus is heard as we minister. Our children are being raised as the next generation. My wife, Randa and I wanted to invest in teaching them to do ministry with integrity."
As the matriarch of The Jordan Family Band, Randa Jordan is determined that their boys are prepared for the future. "We know that they will face new challenges, both in ministry and in business," Randa commented. "What we learned during our Artist Consultation with Singing News should equip them as our ministry grows," Randa continued.
During their time spent at Singing News in Nashville, the Jordan Family Band conducted a radio interview with host Greg Goodman, which will be aired at a future date. The day also included sessions on marketing, the most effective use of print, radio and social media and how to utilize those pieces to grow a music ministry.
The Jordan Family Band will be releasing their new project, Joshua 24:15 this September. Produced by respected session ace and producer, Jeremy Medkiff, the Jordan Family Band says they truly feel this is a groundbreaking project for them and the first project they have ever entrusted fully to a producer. Each song features all members of the family band, including sons Hutch, Alex and Grant.
Singing News magazine and the Singing News Radio Network will be presenting a full marketing package for the project as part of the consultation program.
To learn more about The Jordan Family Band, visit jordanfamilyband.com and follow them on Facebook and Instagram.
Singing News offers the Artists Consultation Service to any group looking to reach the next level. The program is offered by invitation to artists who have a passion for ministry and have a commitment to achieving greater opportunities to grow their ministry.
For more Gospel music news click here.
Tags:
gospel music
,
Jordan family band
,
nashville
Posted in
announcements
,
artists
|
Comments Off

on Jordan Family Band Goes to Nashville
Written by Staff on April 5, 2016 – 5:30 pm -
Nashville, Tennessee (April 5, 2016) The Music City Christian Fellowship (MCCF) announced today that Rock-N-Roll, Country Music and Rockabilly Hall of Fame Legend, Ms. Brenda Lee, will be returning to Host the 36th Annual Sunday Mornin' Country® Celebration at the Grand Ole Opry House, Sunday, June 12, 2016, at 2:30 P.M.
Ms. Lee, also a Grammy Lifetime Achievement Award recipient, has partnered with this event on numerous occasions over the years. Her unique blend of humor and engaging connection with the audience is a perfect complement to this uplifting concert.
Previous line-ups have included over two hundred Top Name Country Music Artists such as Ricky Skaggs, Connie Smith, Roy Clark, Linda Davis, Chris Young, The Whites, Bill Anderson, George Hamilton IV, Lynn Anderson, Ray Stevens, The Oak Ridge Boys, Jimmy Wayne and many more, along with Gospel friends / legends like Jason Crabb, Vestal Goodman, Michael English, Guy Penrod and The Fox Brothers. Early shows included stars Roy Acuff, Tammy Wynette, Grandpa Jones, Skeeter Davis, Bill Monroe and other legends that have since gone home.
Sunday Mornin' Country® is great entertainment the whole family will enjoy as Country Music Artists come together to share their hearts as well as their favorite Gospel songs. The Music City Christian Fellowship presents this concert at the conclusion ofCMA Music Fest/Fan Fair each year, leaving the Fans & Guests with an uplifting memory of Nashville that will last a lifetime!
Tickets for Sunday Mornin' Country® are ON SALE through theOpry Box Office  (1-800-733-6779) or (www.opry.com – click on tickets) and Ticketmaster (www.ticketmaster.com/event). Visit www.MusicCityChristianFellowship.org for more information.
The Music City Christian Fellowship is a 501©3 non-profit organization and all artists volunteer their performances at theJune 12 concert. Positions on the MCCF Board of Directors are non-salaried. Sunday Mornin' Country® is a registered trademark of the Music City Christian Fellowship.
Watch for artists to be added to the 2016 line-up as they become available. Artists scheduled to appear subject to change.
More news
Tags:
Brenda Lee
,
Music City Christian Fellowship
,
nashville
Posted in
announcements
,
artists
|
Comments Off

on BRENDA LEE "Little Miss Dynamite" ~ To Host The Best of "SUNDAY MORNIN' COUNTRY"® …36 Years In The Making
Written by Staff on December 22, 2015 – 8:12 am -
CANDY CHRISTMAS AND BRIDGE INC. PARTNER WITH LOCAL CHURCHES, COMMUNITY ORGANIZERS, CELEBRITIES AND MORE TO DISTRIBUTE GIFTS, FOOD AND MORE TUES., DEC. 22, 2015
** Grammy winner Jason Crabb to appear **
NASHVILLE, Tenn. – Dec. 22, 2015 – The Bridge Inc. will once again sponsor the annual 'Bridge to Christmas' service under the Jefferson street bridge in Nashville, TN. The event is set for TODAY, Tuesday, December 22, 2015, from 4 PM – 7 PM where organizers will serve over 2,500 homeless, hungry and food-insecure guests under the Jefferson St. bridge. In addition, organizers will distribute brand new Carhartt coats, gloves, scarves, blankets, toiletry items, 30,000+ pounds of food, along with over 3,000 brand new beautifully wrapped Christmas gifts. A special area for children, TOY LAND, will contain gifts, goodies and even a visit from Santa Claus!
Special Christmas music from the Bridge Singers, a heartwarming candlelight service with communion and a message of hope are among the scheduled activities. The Christmas story will also be shared and lived out as we gifts and hope is presented to the homeless and hurting of Nashville.
Faithful volunteers and sponsors from various churches, businesses, and civic groups will come together to serve those in need. A diverse group of passionate people will come together to bless the less fortunate and help make this event a tremendous success. The Bridge to Christmas is truly a place for the entire family to serve and help others – what Christmas is all about!
About The Bridge:
The Bridge is a weekly outreach that takes place each Tuesday evening at 6 PM under the Jefferson Street bridge in downtown Nashville, TN. The Bridge has been in existence since 2004 and takes place regardless of the weather. A dedicated army of volunteers serve hot meals to the homeless and food-insecure. After the meal, a special guest speaker brings a message of hope to the attending guests. At the end of the service, volunteers distribute bags of groceries, toiletries, and new clothes. The weekly average attendance (not counting volunteers) is between 500-700, and the Bridge has served as many as 2500 attendees.
For more news visit SGN Scoops on Facebook.
Tags:
Candy Christmas
,
Homeless
,
Jason Crabb
,
nashville
,
The Bridge
Posted in
Christian interest
|
Comments Off

on CANDY CHRISTMAS AND THE NASHVILLE BRIDGE TO CHRISTMAS EVENT
Written by Staff on September 28, 2015 – 6:39 am -
Welcome to SGN Scoops' Fast Five! This is where we ask an artist to answer five questions about themselves and then we all get to learn a little more about them.
Today we talked to Glad Heart from Nashville. This mixed family trio has only been travelling for two years and already has a radio single that has found its way to the charts. "God's Got A Plan" is currently number 17 on the monthly chart of
MusicToRadio.com
. These folks come by their Country sound honestly as they live on a farm and look after horses.
Meet the family behind Glad Heart in this edition of Fast Five!
SGN: Please introduce Glad Heart to us.
GH: GladHeart is a family group based out of the Nashville, TN area. We are dedicated to spreading the message of Jesus through our songs and ministry. The vocalists of our group are John Dorris (dad), Sonya Dorris (mom), and our 12-year-old daughter, Macy Jo. Our son, Nick, runs our sound/video, and also manages our social media. Zack, our son who is 14, is our #1 roadie! Zack also plays guitar and drums. In addition to singing, Macy also plays guitar and mandolin. GladHeart has a Country Gospel sound. We also enjoy throwing some good ol' Southern Gospel into our mix of songs.The group as it is today has been together for about two years. We love traveling as a family wherever the Lord leads us.
SGN: Tell us about your radio single.
GH: Our new project, God's Got A Plan, was recorded with Daywind Records. "God's Got A Plan," off of that project, is our radio single. This song features Macy Jo. As Christians we are continually searching to know our purpose in life. Be assured that God has a plan for each of our lives no matter if you are old or young. The song talks about that no matter what your situation is, God is aware and He has a plan. We must keep praising Him. As the song says: "God is good. He is King!"
SGN: If someone wants to book you or buy your product, how may they do that?
If you would like our product, please contact John or send us a message on
Facebook
.
SGN: How was GladHeart formed? Where did you get the name?
GH: John started the group GladHeart in the early 1990's with some people from his church. GladHeart has had many members over the years, with the one constant, John Dorris.
Our name comes from the bible verse Acts
2:26
"Therefore my heart is glad and my tongue rejoices; …"
SGN: When traveling, where is the group's favorite place to eat?
GH: We like finding local "mom-n-pop" restaurants wherever we travel. If it is up to Macy, it will be Mexican food everytime!
Keep watching SGN Scoops for more on your favorite artists!
Tags:
christian country
,
GladHeart
,
John Dorris
,
nashville
,
southern gospel
Posted in
artists
,
christian entertainment
,
Christian interest
,
guest
,
sgn scoops magazine
,
special feature
|
Comments Off

on SGN Scoops' Fast Five with Glad Heart