Written by Scoops Staff on November 11, 2009 – 11:10 am -


By adopting us as His children, God set an example for all of us.
Share your adoption stories this month.. we'll feature them here on the blog.
November is National Adoption month, a month set aside to raise awareness about the adoption of children and youth from foster care. This year's theme,"You don't have to be perfect to be a perfect parent," includes a more focused effort that reaches out to the African American community and builds on the Ad Council's new public service announcement.
Tags:
of interest
Posted in
Christian interest
|
Comments Off

on The call of adoption
Written by Scoops Staff on November 11, 2009 – 10:18 am -
On Monday November 2, 2009, my brother Jim, was involved in a serious motorcycle accident. The wreck occurred when a lady pulled out in front of him on Highway 46 in New Point, IN. The incident happened at around 4:30pm. Jim was on his way home.
When the wreck occurred, two men witnessed it. One ran out to Jim, the other to stop traffic and check on the driver of the SUV. An ambulance was called however in the oncoming traffic were a nurse and a doctor from Batesville. Those two helped stabilize Jim before the ambulance arrived.
Jim was airlifted to Methodist Hospital in Indianapolis that evening. He suffered a broken Pelvic Bone, a fractured Tibia and multiple abrasions to his head and face.
On Tuesday morning a team of doctors came in to address his injuries. Brain surgeons viewed X Rays before Jim was taken into surgery to repair the Pelvic Bone. At this time, the surgery to repair his cranial damage and facial lacerations has been rescheduled for Friday November 6th. This procedure will be one of removing any bone fragments and reconstruction of Jim's forehead.
Jim remembers nothing of the accident. He and I talked that afternoon at 3PM. He doesn't even remember us speaking. Doctors say this is typical (Short Term Memory Loss) due to the injury Jim received.
With an injury such as a broken Pelvic Bone, Jim will be in physical therapy for several weeks. During this time, he will not be able to work.
Friends I must be honest with you. This will be a huge burden for my brother. He is a godly man and a wonderful father to his 4 sons. Christmas will be here soon, but just like us; he has a house payment, insurance, electric bill, car payments, and the expenses of just "life". Mary (his wife) will need as money to go to and from the hospital, money to eat on, and the cost of visiting her husband.
Jim is my big brother and has impacted MY LIFE, MORE than I could ever tell you! His ministry of singing gospel music, working in the healthcare field for years has also affected THOUSAND other lives.
God has had His hand on my brother throughout this tragedy. The out pouring of love and prayers has been overwhelming. For every prayer, I want to personally thank you.
I want to ask you, friends of ours; will you stand with me and help my brother?
I have set up a TRUST FUND to help him. My mother, Jim and Mary will be the only ones to have access to this account.
You can send a one time gift or contribute over the next several weeks.
Jim Hutson Trust Fund
c/o IBT
PO Box 234
Batesville, IN 47006
When you mail your check, write this account #.
#99001860909
You can use your debit/credit card over the phone to 812-934-2118.
If calling, have the account # close by with your debit/credit as well.
Thank you for being the hands and feet of God.
Bryan Hutson
Tags:
help
,
of interest
,
prayers
Posted in
Christian interest
|
Comments Off

on Jim Hutson Trust Fund
Written by Scoops Staff on November 7, 2009 – 10:25 am -
Featuring one-of-a-kind memorabilia, autographed items, VIP artist experiences
Proceeds From Auction to Benefit the GMA
(NASHVILLE, Tenn.) November 3, 2009 – The Gospel Music Association is now live with its first-ever online auction offering one-of-a-kind memorabilia, autographed CDs and promotional items along with unique VIP experiences from top Christian artists. Auction highlights include the "Christmas Coffee" with Amy Grant and "In the Studio" with Michael W. Smith experiences, as well as a MercyMe autographed Epiphone guitar. Other auction listings include:
– Dolly Parton-Autographed Book, CD, and more
– DeGarmo & Key-Autographed Keyboard
– Aaron Rogers, Green Bay Packers Quarterback-Autographed Football
– Decyfer Down-and Disciple-Autographed Skate Decks
– Karen Kingsbury-"Forever In Fiction"
– Michael W. Smith-Autographed "Healing Rain" Gold Certified Plaque
Dan Michaels, marketing senior vice president for INO Records and co-chair of the GMA's Auction Committee, shares, "We're excited that the artists are donating their time and products to support the GMA, an organization which has championed Christian music for more than 45 years."
To view a full list of items and make bids, please visit: www.gmaauction.com. To support the marketing efforts of GMA's Auction through use of web banners, please visit: http://buzzplant.com/gmaauction/banners/.
For more information on supporting the Gospel Music Association or becoming a member, please visit www.gospelmusic.org or contact the Gospel Music Association directly at 615-277-1334.
Tags:
gma
,
of interest
Posted in
industry news
|
Comments Off

on Gospel Music Association Launches Online Auction
Written by Scoops Staff on October 22, 2009 – 7:26 pm -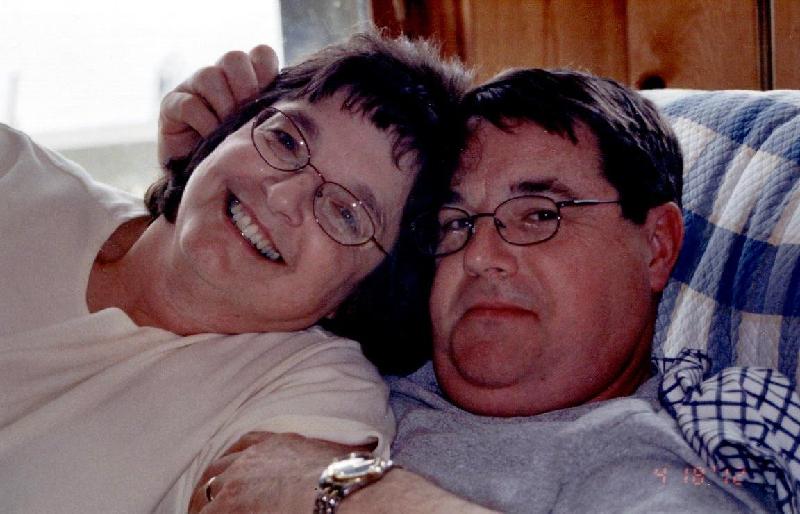 (Nashville, TN)–A special interactive section on the New York Times website known as Healthguide Patient Voices features an interview with Beth Chilcoat, widow of David Chilcoat who died of ALS (a.k.a. as Lou Gehrig's Disease) in 2006. Beth's story is one of only six interviews conducted with ALS patients and family members for the Healthguide Patient Voices: ALS feature. Beth recently compiled the new book, NOBODY TELLS A DYING GUY TO SHUT UP, from her husband's personal journal kept during his three-year struggle with the disease that eventually took his life. (LINK: NY Times Patient Voices)
Mentioned in the New York Times piece, NOBODY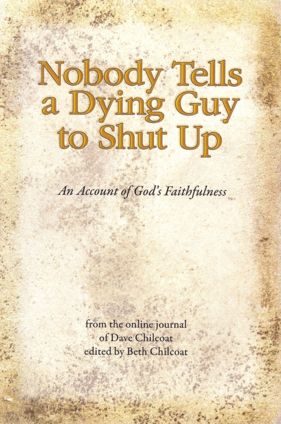 TELLS A DYING GUY TO SHUT UP takes the reader from David Chilcoat's diagnosis ("Today we really got a kick in the shorts") to the end ("Needless to say, I was confused. At times, when things do not make sense, it is hard to know what is really true."). After grieving for her husband for over a year, Beth made the decision to take David's 1000-plus page journal and edit it into book form to aid other families who may be going through a similar crisis.
"The book is only able to include a small fraction of the moment by moment answers to prayers that we experienced as we tried to leave this horror in God's hands and trust Him to give us what we needed," says Beth. "David kept his journal online and it helped so much to hear people's reactions and encouragement. At first, we appreciated the fact that we could see God using our pain for good as it seemed to encourage and challenge other people's faith. Then one day, it dawned on us how much we were being strengthened by the need to focus on what God was doing in our lives in order to write weekly about our journey."
Tags:
books
,
chilcoat
,
of interest
Posted in
announcements
|
Comments Off

on New Book Compiled from Personal Journal of ALS Patient Featured in New York Times
Written by Scoops Staff on October 21, 2009 – 11:39 am -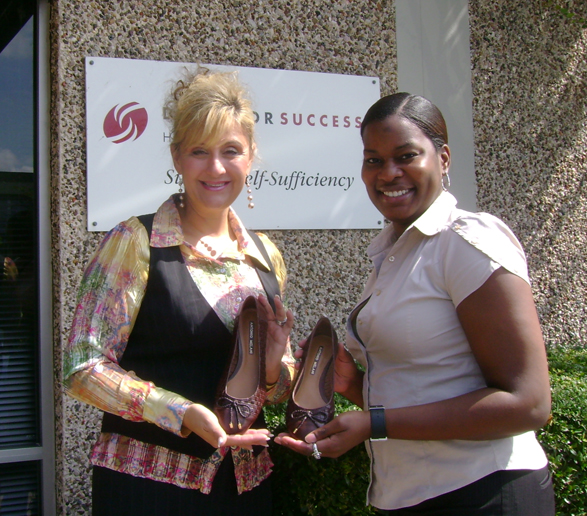 (Nashville, TN) –Speaker/singer Shannon Perry kicked off her new national women's conference this month entitled If The Shoe Fits. Perry decided to use the events to support Dress for Success, a worldwide charitable organization that promotes the economic independence of disadvantaged women by providing professional attire, a network of support and the career development tools to help women thrive in work and in life. After her first conference in the Houston area, Perry took over 200 pair of gently-worn shoes to the local Dress for Success affiliate.
"We had so many women respond with such generosity to our request for shoes," says Perry. "This is such a worthwhile charity and especially now when so many people are out of work and looking for jobs. I just wanted to be able to use our conference as a place for all of us to help women who are struggling."
Dress for Success Houston provides interview suits, confidence boosts and career development to more than 3200 women annually. With suits from Dress for Success Houston, women not only look their best, they feel their best and they have the confidence to succeed. An independent 501(c) (3) corporation registered in the state of Texas, Dress for Success Houston is part of a world-wide network and is an affiliate to 94 Dress for Success organizations.
Targeted specifically to women, the If The Shoe Fits conferences combine Perry's teaching prowess with her musical talent featuring topics such as "Goody Two Shoes," "Walk a Mile in My Shoes," "Is There a Hole in Your Sole" and "Lacing Up the Tongue." Perry's new music CD entitled The Real Thing (produced by Lifeway writer/producer Paul Marino) features songs specifically written to fit in with the theme of the conferences. Perry wrote the bulk of the original presentation in hospital waiting rooms while her husband was undergoing cancer treatment.
"One week after I began writing the script for the conference, my husband David was diagnosed with cancer," says Perry. "For four months following his surgery, I carried my computer to the hospital and while I sat in the waiting room during his radiation treatments, I silently cried out to God to fill my heart with ways I could help others and keep the focus off myself and my circumstances. I had plenty of time to pray, study and write the notes for each of the topics. This conference became a healing agent to me as I walked through the fears and all of the other 'unknowns' that cancer brings."
Perry earned her Master's Degree in Education with an emphasis in counseling and taught in the public school system for over fourteen years before entering into full-time ministry. She has previously-released music projects with both Daywind and Benson Records which garnered radio airplay on the national Christian charts. She has performed with the Houston Symphony and has even appeared at Carnegie Hall. Perry has shared the stage with best-selling authors Karen Kingsbury, Jan Silvious (Women of Faith), Joanna Weaver, and Di Ann Mills, as well as artists Larnelle Harris, Gordon Mote (keyboard player for Bill Gaither) and Michael English, among others. She has been a featured soloist at the J&J Music Conferences in Houston, Texas, and led praise and worship at numerous women's conferences and for the national Lifeway conferences held annually in New Mexico and North Carolina.
Perry says she has kept the conference topics flexible enough to present them in almost any type of gathering including bible studies, small group gatherings or other settings. She has also begun a conference specifically for tween and teenage girls entitled "Don't Flip-flop in your Walk with Jesus." Perry, who writes a column called "Grace in High Heels" for WestSideStory.net, is also working on a book to coincide with the If the Shoe Fits theme.
For more information, visit www.ShannonPerry.com
Tags:
causes
,
of interest
,
shannon perry
Posted in
artists
,
Christian interest
|
Comments Off

on New Conference Reaches Out to Help Women Struggling to Find Work
Written by Scoops Staff on October 17, 2009 – 11:57 am -
By Kelly Capriotti Burton
October is in many ways distinctive, and two in particular merged in my mind today. It is both Breast Cancer Awareness Month and Pastor Appreciation Month, and one person who has been integral in my life deserves a tribute for both.
Marilynn Ruth Mitchell is both a breast cancer survivor and a pastor's wife. She has been sent by God to my life, as evidenced on many occasions. When I was in my late teens and early 20s, Marilynn was that second mother so many of us need when we can't possibly see eye to eye on anything with our own parents. She gently helped steer me from a relationship that was not good for me. She opened her home to me for days on end on several occasions. She helped me pray for the gift of the Holy Spirit.
When I became an adult, Marilynn was the one who taught me the truth about grace. When I struggled with infertility – and foolishly believed it was God 'getting' me for mistakes I had made, she firmly – no holds barred – told me I was nuts! And then she began to pray and believe for me to have a baby. She gave me verses. She gave me encouragement. She even gave me a baby blanket! I didn't believe it was going to happen, but Marilynn's faith never wavered. And she was the second person I called when I found out our baby Miranda Rose (same initials!) was truly on her way..
When I called Marilynn on that amazing day – April 12, 2006 – she was lying in bed recovering from a chemotherapy treatment. They took the energy from her body for days, but there was excitement and joy in her voice when I told her she'd prayed a miracle into existence! Marilynn beat cancer with a big old stick.. she has been cancer free for almost four years, but that fight was never easy. She suffered a bad infection after her mastectomy. She suffered many side effects from the chemo and radiation. And she continued being the glue for her family and her church during all of it. (Oh, and she looked FABulous in her wig and even better now!)
Marilynn has two adult daughters who are like sisters to me, and they have five children between them. Like most young mothers, Sara and Michelle always have chaos around.. be it a green crayon stuck in someone's ear, a husband in the hospital, or for a few weeks, a newborn who needed a miracle healing. Marilynn – who also houses and cares for her elderly mom and dad – never hesitates to be there. She will pray, cook, clean, drive, deliver, hug, sing, dry tears, finish laundry, or whatever needs to be done for her family.
Did I mention she is also a pastor's wife? During all of this – her own disease, her family's struggles – Marilynn stands beside her husband, Pastor Rob, as he continues to build a church and hone his ministry. She is in many ways "that" proverbial pastor's wife – she plays the piano and leads worship, she hostesses, she ministers in a personal way. Watching Rob and Marilynn minister together is pretty cool. They always seem in tune with each other. They were truly meant to do this together.
Marilynn will always be 'Grammy' to my girls and a special friend to me. I used to make fun of her that one day, she would be the personal embodiment of the Martina McBride song, "When God Fearin' Women Get the Blues." It seems to me there should be only so much a woman can take before she hops in a sports car and skips town! – and I have only touched on a few challenges and sorrows here. I'm not saying Marilynn never gets discouraged, but I will say that I have never seen her falter from seeking God in her valleys. She prays the Word over her life, her family, and her church. She stomps the devil. She lifts her head to the hills to see her Help on its way.
I never thought I would be a minister's wife, and now that I am, I am even more grateful for the examples she has been setting for me for the last 14 years. Marilynn, praise God for women like you, who fight the good fight in Jesus' name! Readers, I encourage you to find someone in your life who has survived one of the things we remember this month – be it cancer or being a pastor – and hug them tightly!
Tags:
october2009
,
of interest
Posted in
Christian interest
|
Comments Off

on An October tribute
Written by Scoops Staff on October 14, 2009 – 7:24 am -
Watching her on stage, no one knew that singer/actress/musical theater star Marie Barlow Martin was an abused spouse. But the reality is, domestic violence happens even in seemingly-stable Christian marriages. Now years later, re-married to producer/songwriter Gordy Martin, Marie has dedicated her talents to singing inspirational praise & worship music and helping women find the courage to tell their secrets.
By Marie Barlow:
Of all the roles I have played in my career in musical theater, my favorite role was that of Eliza Doolittle in "My Fair Lady." When Eliza exclaims, "The difference between a lady and a flower girl is not how she behaves but how she is treated," I knew exactly what that meant. Because at the time I became Eliza on stage, at home, I was living as the victim of domestic abuse.
October is National Domestic Violence Awareness Month, and I have a burden for women who share my story. Statistics are startling, but having lived through it, not surprising. On average, a woman in the United States is battered by a partner every 12 to 15 seconds. Up to six million women are believed to be beaten in their homes each year. And over thirty percent of all homicides of women in America are committed by intimate partners. I have vivid flashbacks of the nights of terror, wondering at times if I would live or die – often wishing for the latter. Spending nights hiding in my locked car – huddled in the back – the safest place I could find. Praying out loud to God –as violent hands gripped tightly around my neck – that He would send his mighty angels to protect me in that moment of surrender to my assailant.
I had not told anyone of my circumstance, and looking back now, I realize what a mistake that was. But the chaos of such a life began to seem normal. And I began to believe that I didn't deserve better treatment – that I was worthless and that it was somehow my fault. The most influential and important voice in my life at the time was telling me I was nothing but a lowly flower girl…and I believed it. And in virtual isolation, who was I to tell? Who would believe me anyway? After all, my husband and I faithfully attended bible study and fellowship several days a week. He was liked by everyone. To the few who knew us in public, we were a fine pair, yet in the privacy of our darkness, we kept the secret locked away.
I remember in the middle of rehearsals for a Gilbert & Sullivan production, my husband was in such a rage that he cracked one of my ribs. I covered it up. I wrapped my ribs as tight as possible so I could stand and breathe correctly enough to hit the high notes. Although I was in terrible pain, the show went on. My husband was sorry, and my secret was kept.
Another night during one of his rages, he had me on the ground and began choking me. I felt myself blacking out. As I was going into darkness, I remember clearly thinking, "He's finally done it. He's killed me." It took several years after that for me to gather the courage to ask him to get help. He refused, and that was my exit cue. I could finally sing as Eliza did, "…I could have spread my wings and done a thousand things I've never done before…"
So on the occasion of National Domestic Awareness Month, I want to talk directly to women who are living in an emotionally or physically abusive relationship. TALK ABOUT IT! There is power in sharing what is happening to you. It doesn't matter who you share it with – a pastor, a counselor, a friend, a family member or even a stranger. When you share your struggles, you become stronger, and you are able to see things in a different way. The power of the abuser is to isolate you so that you will remain weak and under his or her control. The way to counter that is to come out of isolation. Shame keeps you in seclusion, but the shame should not be on you. My personal faith in a living God who loved me and wanted the best for me, gave me the strength to get out of that pit of loneliness and despair and gave me the shelter I so desperately longed for.
Like Eliza, when we surround ourselves with people who tell us we are lowly 'flower girls,' we begin to believe it and behave as such. But surround a girl with people who remind her she is the daughter of a loving Father, Creator of the universe, and she will, likewise, take on that role. If you are living in an abusive relationship, I beg you to hear God's voice speaking through me directly to you today. Follow me out! You are a Fair Lady, fearfully and wonderfully made in the image of almighty God. You can be free of your fears. You are loved, you are cherished. Find help today. God has a better life awaiting you.
Tags:
guest contributer
,
of interest
Posted in
Christian interest
,
guest
|
Comments Off

on Follow Me Out: Reflections from an Ex-Abused Spouse