Written by SGN Scoops Staff on December 13, 2012 – 11:44 am -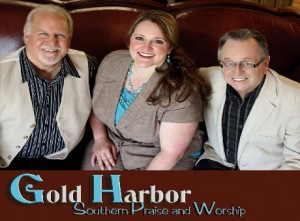 With all the new technology available, gold harbor of Gallatin Tn has released its long awaited Southern Praise And Worship project to Itunes and many other digital download companies. If you want a super quick delightful sample, go to cdbaby.com/goldharbor6 and hear the great news of this world wide musical ministry. You can also go to goldharbormusic.com and click on the tab "product" and find a direct link there. Its members are Makinsey Kelley absolutely a world class singer that will have you raising your hands to worship all day. Noel Walters brings a depth in spirited toe tapping songs you cant stop singing and telling everyone you know about them. Last but not least J.R. Richards explores songs not usually conveyed in gospel music today with a touching flavor of love and kindness not seen in everyday gospel music. This group is out of the box but still includes standard hymns to bring every age to prayer and celebration. Gold Harbor is a group of today but surges into tomorrow with praise to the King of Kings.
Tags:
gold harbor
,
J.R. Richards
,
Makinsey Kelley
,
noel walters
,
praise and worship
,
praise to the King of Kings
,
southern gospel
,
Southern Gospel News
Posted in
announcements
|
Comments Off

on Gold Harbor New Project Release Available Now
Written by SGN Scoops Staff on March 11, 2012 – 6:12 pm -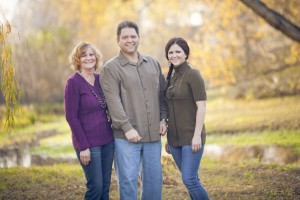 (PASADENA, TX) – The Harris Family is celebrating the release of a brand new album. Created to Worship is the 5thstudio recording from this Texas based family group, who traveled to South Carolina to work with their trusted friend and long-time music producer, Art Bain, who says, "As a producer, working with the Harris Family is PURE JOY! These folks truly have an understanding of what music is supposed to sound like . . . they are expert at harmony and great arrangements."
Group members Sue Harris and Kristen Harris Johnson penned six of the twelve songs on this recording. Other songs include one cover song, originally recorded in 2001 by the then popular Contemporary Christian group FFH, as well as five songs written by some of the most respected writers in Christian music today. The title for the project was taken from a song written by Chris Allman, I Was Created to Worship the Lord, which happens to be the group's first radio single from the project. That song, being distributed through Radioactive Airplay, scored the number 1 spot on the Radio Music Week Top 100 Southern Gospel Music Chart in it's first week. Charles Brady, President and Founder of Caraway Media Group, the parent company of Radioactive Airplay says, "Radio loves the Harris Family and this newest Harris Family project is already encouraging radio listeners around the world. Incredible songwriting, wonderful musical arrangements and beautiful family harmony all come together with a passion for worship that really sets this project apart!"
In addition to writing and selecting songs with a solid lyrical content, this group is careful to make sure the style and arrangements of their songs are fresh and modern. "We have learned the importance of connecting with our audience when we are in a church service or concert event," states Sue Harris of the group. "We do not want to simply perform. We want to engage our audience to worship with us. We want to sing songs that relate to them and reach them right where they are in life. God has placed us in the middle of a very diverse group of people. Not only do we sing in small churches where most everyone is already a Christian, but we also do concerts and lead worship in large churches and prisons." Roger Harris adds, "I believe this project is our best mix of songs to date. These songs have ministered to me personally, and I hope they will minister to all ages young, old and in between." Kristen Harris Johnson concludes, "The diversity of the songs on this project definitely match the diversity of our audience, yet they all share the same theme: Worship! Jesus Christ is truly the name above every name, and we hope these songs reflect that truth and bring glory to Him alone."
The Harris Family consists of Roger and Sue Harris, and their daughter, Kristen. They make their home in Pasadena, Texas and have been singing Southern Gospel music since 2003. For additional information about The Harris Family, you may visit their website: www.harrisfamilymusic.com, or call their ministry office at (713) 301-8963. Follow them on Facebook at www.facebook.com/harrisfamilymusic.
Tags:
Created to Worship
,
Faith
,
FFH
,
Harris Family
,
praise and worship
,
Radioactive Airplay
,
southern gospel
,
Southern Gospel News
,
Texas
Posted in
announcements
|
Comments Off

on A New Album, Along With a New Radio Single from The Harris Family
Written by Scoops Staff on April 5, 2011 – 10:22 am -
HORNBECK, La.  – West-Central Louisiana's Southern Plainsmen Quartet lead worship last night at The Fellowship at First Baptist Church Logansport's Set Free 2011 event.
"We were honored to be a part of such a wonderful series of revival services," mentioned Marcelle Slaughter of the Southern Plainsmen Quartet. "These services are making a great impact on the community, and we know that God did some awesome things last night!"
Hosted by First Baptist Church Logansport, Set Free 2011 features guest speaker David Burk, who will help attendees identify areas of bondage, encounter the truth of the Bible and be set free from the chains that bind them.
A different music group will lead worship each evening.  On Sunday, Testify lead in worship, while Monday featured the Southern Plainsmen.  Tuesday's worship will be led by Steve Hess and Southern Salvation, and Wednesday's experience features Phase 5 from East Texas Baptist University.
Guest speaker David Burk is president and founder of Total Surrender Evangelical Association, Inc.  He has traveled to every state and 51 countries to speak at various events and venues.  Burk is a graduate of Dallas Baptist University and is completing work towards an executive MBA through Grand
Canyon University.
In case of inclement weather, Set Free 2011 will be held in the gymnasium at First Baptist Church Logansport.
For more information on the event, contact Marcelle Slaughter at (318) 663-4812 or visit the Southern Plainsmen online at www.southernplainsmen.com.
The Southern Plainsmen recently announced their partnership with humanitarian organization World Vision.  The Southern Plainsmen Quartet are now artist advocates for the organization – spreading the word at concerts, churches, and various other dates that the quartet may perform at.
For more information on the Southern Plainsmen Quartet, visit their website at http://www.southernplainsmen.com/ .  You can also visit the group on Facebook at http://www.facebook.com/SouthernPlainsmen .
Tags:
praise and worship
,
southern plainsmen
Posted in
artists
|
Comments Off

on Southern Plainsmen Quartet Lead Worship at Set Free Event
Written by Scoops Staff on December 8, 2010 – 12:52 am -
Singer/songwriter/worship leader Jennifer Shaw will be featured at the 2nd Annual Worship 4:24 Conference to be held at Cedarville University in Cedarville, Ohio on January 28-29, 2011 (www.worship424.com).  Co-sponsored by the State Convention of Baptists in Ohio and Cedarville University Department of Music and Worship, the conference is designed to equip worship leaders, musicians, bands, praise teams, and tech crews to be effective leaders.
Shaw will share the stage for the opening concert with Lenny LeBlanc, who is serving as the keynote speaker for the event.  LeBlanc rode the crest of success as half of the popular duo LeBlanc & Carr. To date, their smash hit song "Falling" remains in the record books as one of the most popular singles ever, attaining the rare feat of being named a BMI Millionare song, indicating one million radio plays, and was named one of Billboard Magazine's all-time favorite Top 40 hits.  After his conversion to Christianity, LeBlanc entered the contemporary Christian music realm where he released seven solo projects, achieving more than a dozen top ten radio singles. His involvement with the Maranatha Praise Band and as worship leader on Integrity Hosanna's 'Pure Heart'  brought him further recognition, as well as writing popular songs such as the Dove Award-winning "Above All" worship standard.
In addition to the opening concert, Shaw will teach three sessions for the conference including basic and advanced vocal techniques and assembling a vocal team.  Shaw's current national recording entitled Love Broke Through has produced a #3 single on the CMW Worship charts.  Additionally, the song "God Loved The World, "co-penned by Shaw, her producer Paul Marino and writer Jeremy Johnson, was chosen as the featured song at the Evangelical Covenant Church conference as well as being included in the 2010 Christmas musical from LifeWay Christian Resources, one of the world's largest providers of Christian products and services.  The song recently became a music video and has been featured on God TV as well as other national television networks.
Shaw began her music career as an opera singer after graduating with a Master's degree in Vocal Performance from the prestigious Manhattan School of Music.  She performed in over forty shows in the theater, from Shakespeare to Puccini operas.  Shaw later became a Professor of Music for Cedarville University and performed with the Columbus Symphony.
Shaw has been featured on several national television and radio programs including Christian Television Network, LeSea Broadcasting, TBN, and Cornerstone Television, among many others.
For further information, visit www.JenniferShaw.com.
Tags:
events
,
jennifer shaw
,
praise and worship
Posted in
artists
,
gospel events
|
Comments Off

on Annual Worship Conference announces featured Clinicians and Performers