Written by Staff on June 14, 2020 – 6:23 am -
Danny and Ivan Parker have lost their mother, Katie Parker, who passed away last evening. Known as "Mama" Parker to many, Ms. Katie Parker was in her 96th year.
Danny Parker posted on Facebook:
We are very sad to announce that Mama Parker has gained her angel wings as she made her transition to Heaven this afternoon 6/13/20. Many met mom at The Annual Parker Homecoming over the past 22 years and will agree that she really knew how to touch Heaven with her prayers. Mom would get on stage the last night of homecoming and testify of the many miracles she had experienced in her life. My favorite part was when she would sing "If I could hear my Mother pray again" and knew every verse by heart. She is now in Heaven with her mom…of course they are shouting and having a celebration. Her 95+ years here on earth was spent caring for her family, loving God and sharing the Gospel. You want a conversation…just mention God and the conversation would begin. She would walk the halls of her home and pray for those with special needs and many people she had never met. I was thinking today….who will take her place as a prayer warrior?
KJV 2 Timothy 4 (7) I have fought a good fight, I have finished my course, I have kept the faith: (8) Henceforth there is laid up for me a crown of righteousness, which the Lord, the righteous judge, shall give me at that day: and not to me only, but unto all them also that love His appearing.
Please remember the family in prayer. Funeral arrangements will be announced once finalized.
Danny Parker
Please join SGNScoops staff in prayer for the family of Ms. Katie Parker.
Tags:
Danny Parker
,
gospel music
,
ivan parker
,
Katie Parker
,
prayers
Posted in
announcements
,
artists
|
Comments Off

on Pray for the families of Danny and Ivan Parker
Written by Staff on May 7, 2020 – 6:23 am -
From the Facebook page of the National Quartet Convention on May 7, 2020:
"The National Quartet Convention is sad to report the passing of long-time NQC and Singing News Fan Awards producer, Phil Brower. Phil's talents and accomplishments were as diverse as they were many. Beginning as a performer with the Spurrlows, Phil would move on to creative and management positions with the Zondervan Corporation and would also become Worship Pastor at one of the largest churches in Michigan. Phil was also the creative force behind Gaither Homecoming Radio and produced several TV specials for TBN. His drive and commitment were unwavering, and he will be greatly missed by all who knew and worked with him."
Phil Brower was being treated for metastatic pancreatic cancer. He is survived by his wife, Lynne, and daughters, Shelley and Shannon, as well as several grandchildren.
Please be in prayer for the family and friends of Phil Brower.
Tags:
gospel music
,
national Quartet Convention
,
pancreatic cancer
,
Phil Brower
,
prayers
,
Southern Gospel Music
Posted in
announcements
,
artists
|
Comments Off

on National Quartet Convention announces passing of Phil Brower
Written by Staff on September 15, 2019 – 1:11 pm -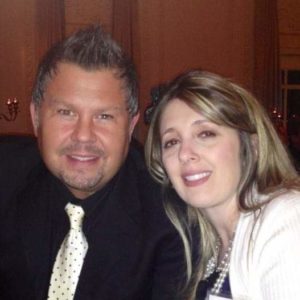 Gospel singer Chris Hester had a lucky Friday the 13th. He said he would welcome our prayers. He tells SGNScoops his experiences:
I would love for people to pray for me. The Lord is the only thing that will get me through this.
On Friday, Sept 13th, I went in with chest pains and was immediately tested and rushed in for emergency heart surgery. I had been having chest pains weeks prior and doctors believe sometime during that time I had a heart attack. I am very lucky to still be here according to the cardiologist.
Chris Hester
They were able to open 3 of 4 blockages. They are treating the 4th with medication and will go back in for a second surgery if the medication doesn't help open it. I feel very lucky and as if God has given me a second chance. He is truly a God of second chances.
Ironically, a week before this happened, I had just began laying out songs for a 4th album due to be out in 2020 called "Second Chances." I appreciate continued prayers for days ahead as I fight heart disease and making a lifestyle change in my diet and exercise.
I do believe God is good even in the hard times. He promised He will never leave us or forsake us. I covet your prayers in days ahead.
Chris Hester
Please pray for Chris Hester for good health.
You can out more on Chris Hester HERE.
Tags:
chris hester
,
gospel music
,
Heartattack
,
prayers
Posted in
announcements
,
artists
|
Comments Off

on Chris Hester needs our prayers
Written by Staff on September 15, 2019 – 10:30 am -
Friends of SGNScoops will remember that prayers were requested for Frogene Normand, mother of Rusty, Craig, and Chris Golden when she was diagnosed with cancer. 
Chris Golden posted the following on September 12, 2019:
One month ago today after weeks of nausea and pain, Mom went to the Emergency room where they found a mass in her pancreas which was blocking her biliary duct. She went by ambulance from Brewton, AL to Pensacola, FL to have more tests and a stent put in. It was about a week later after a ERCP and biopsy, the specialist determined the obstruction was adenocarcinoma… Pancreatic Cancer.
She seemed to do a little better over the next few days and was trying to gain strength to meet with the team at Vanderbilt on Sept. 5. The stent failed and she took a turn for the worse. Severly dehydrayed, she came to Nashville and spent 4 days and 3 nights at Vanderbilt Hospital where they had to put another stent in before meeting with the oncologist and surgeon for a consultation. After a couple of months of pain and suffering and a 4 day hospital stay, she was very weak..so they wanted her to go home (to my house) to rest and gain strength for the next step.
That step will be today. More scans and more labs to find out how aggressive it is and what the next step will be.
I am happy to report that after 7 days, she is up walking, her color is much better, appetite is slowly coming back, and she is hydrated and prayed up. We know many of you are praying earnest prayers. She can feel them. Keep them coming.
It's all about the next step… and we give Him praise for each small victory.
We will try to update as we have news to share.
Chris had further news on September 13, 2019:
Yesterday Rusty and I took Mom to Vanderbilt for another round of scans and labs and to meet with the Chief surgeon of the pancreatic team. After reviewing the scans he advised against doing surgery because of where the tumor is located, a little more than 180 degrees around the portal vein and also the vena cava. He was afraid he would not be able to get it all, and said if it were his mother, he would not do the surgery. We appreciate his honesty and care. So, we move on to the next step…meeting with the oncologist Monday afternoon to discuss other options.
I checked my phone and Mom had walked over a half mile yesterday which might as well been a marathon considering her condition for the last few weeks. On the way home we talked about the old Nashville restaurant Ireland's So we had steak and bisquits for supper. Although she has lost a lot of weight, she is stronger than she has been, and is prayed up. Our father came by last night after an Opry show, and they had a great visit till after midnight. This morning we enjoyed the fresh pear preserves Aunt Lanette sent.
We appreciate all the kind cards and messages, and especially the prayers. Keep them coming.
#teamfrogene
Keep informed on Chris Golden HERE
And Rusty Golden HERE
Tags:
cancer
,
Chris Golden
,
Frogene Normand
,
prayers
,
Rusty Golden
,
William Lee Golden
Posted in
announcements
,
artists
|
Comments Off

on Keep praying for Frogene Normand, mother of Rusty and Chris Golden
Written by Staff on May 21, 2019 – 7:28 am -
Ed O'Neal & The Dixie Melody Boys 
Committed To Spread The Gospel Even Through Present Challenges
Kinston, NC – Since organizing nearly six decades ago, The Dixie Melody Boys have enjoyed much success, including a Grammy nomination and numerous Fan Award nominations. Hit releases have flowed their way in bunches. The goal of delivering a first-class performance filled with excitement, energy and lots of great traditional, Southern Gospel Music are traits which have been instilled in each group member by their leader Ed O'Neal, a 55-year Gospel Music veteran, who was inducted into the Southern Gospel Music Association Hall of Fame in 2004.
Ed O'Neal is no stranger to changes and adversities. In fact, over the past five and a half decades he has seen over 90 personnel changes. "That has to be a record in this business," Ed says with a chuckle. Even with all those changes, the adversity he is currently experiencing seems to be one of his biggest challenges. "On April 1, I was involved in a pretty serious automobile accident. It has been a tough recovery, but I am doing much better and starting to see the light at the end of the tunnel," Ed stated while recuperating from his daughter's home in Kinston, NC.
Throughout the past six weeks Mr Ed, as he is affectionately known to countless fans and promoters, has been going through rehabilitation, and although he still has more treatment and therapy ahead, he is excited about eventually making his way back on the road, even if it's only on a limited basis. "Willie (Sawrey) and the guys have worked really hard to fulfill the commitments we have, and they've done a very good job. I am managing the group, just as I always have, even though I presently can't be on the road," Ed explains. "There have been a lot of rumors out there circulating that I am never coming back on the road and that I am selling the group or that the group is coming off the road. I can tell you that I am committed to managing The Dixie Melody Boys as long as I am able to do so. I've put a lot of years into The Dixie Melody Boys. I love the promoters and the pastors who have supported us over the years. They are lifelong friends, and I look forward to seeing many of them again when I am able to be back on the road."
Ed O'Neal's love for the people, his desire to always present quality, quartet music, united with his desire to never compromise his responsibility to spread the Gospel through Southern Gospel Music in a professional manner has allowed The Dixie Melody Boys to remain at the forefront of Southern Gospel Music for nearly six decades. Those are also the forces that are compelling him to recover and get back out and see folks he has missed seeing during his recovery time. "I don't know what the future holds. I am almost 83 years old now and not getting any younger," the veteran bass singer says smiling. "But I can tell you this, Beckie Simmons and her great staff are booking dates for The Dixie Melody Boys every week, and we're excited about that."
A brief conversation with this Southern Gospel Music living legend quickly confirms the joyful spirit he has always possessed, as well as his desire to see The Dixie Melody Boys continue on for many years to come. "I want to see The Dixie Melody Boys continue the great tradition I started a long time ago. The faces and the names may change but The Dixie Melody Boys still have a message to share, and I still believe God has great things in store."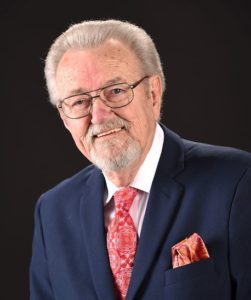 Those who would like to send cards of encouragement to Ed O'Neal may send those to The Dixie Melody Boys at 1802 Oxford Road, Kinston, NC 28504. Churches and promoters interested in scheduling The Dixie Melody Boys may contact the Beckie Simmons Agency at 615-595-7500 or via email at 
beckie@bsaworld.com
.
Download the latest edition of SGNScoops Magazine
HERE
Tags:
Dixie Melody Boys
,
Ed O' Neal
,
gospel music
,
prayers
,
Southern Gospel Music
Posted in
announcements
,
artists
|
Comments Off

on Keep praying for Ed O'Neal and the Dixie Melody Boys
Written by Staff on February 5, 2016 – 4:37 pm -
Rory shares another chapter in the story of the couples' journey through marriage, music and the medical mysteries of cancer.
Rory shares: "Some things are meant to be. They're bigger than us. Bigger than coincidence.
And the only way you can explain them is…
God."
Read more here.
Joey+Rory need our continued prayers. Please remember them today.
Tags:
cancer
,
Joey+Rory
,
prayers
Posted in
announcements
,
audio interview
|
Comments Off

on Joey+Rory: Some Things Are Meant To Be
Written by Staff on December 21, 2015 – 7:29 am -
SGN Scoops has been asking readers for prayer and support  of Gail Shelby of Eternary Vision as she waits for a double lung transplant. It was reported yesterday on her Facebook page that Gail's condition suddenly took a turn for the worse in Sunday December 20th.
Gail's son Michael posted:
After driving all night from our concert in Kennett Missouri, to Taylorsville, KY, we are now on our way back home to Knoxville. Mama Gail has been taken back to the hospital and we must get back. Please don't call or message with inquiries on Gail's condition, we will bring everyone up to date on that issue later. Right now we r asking for prayers! Our God is able! Our sincerest apologies to Pastor Chad Goodlett and the wonderful folks of Taylorsville Community, for us having to cancel this morning. These our some of my favorite folks in the world, and one of the places I look forward to singing at the most every year! Of course they have been completely supportive and praying right a long with us. Once again, please pray Church!
SGN Scoops sends our prayers to Gail and Mike Shelby for healing and comfort.
More information on Gail and Eternal Vision here.
Tags:
eternal vision
,
Gail Shelby
,
prayers
Posted in
announcements
,
artists
|
Comments Off

on Gail Shelby rushed to hospital
Written by scoopsnews on November 9, 2015 – 8:16 am -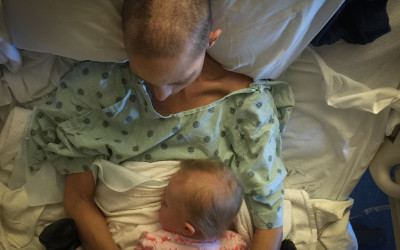 From "This Life I Live Blog"
We prayed.  We all prayed.
God answered.
At 4 am on Friday morning we rushed Joey to the hospital in Muncie.  Her pain had become too much to bare.  A few hours later the doctors told us that the pain was from the cancer tumors continuing to grow and become inflamed and we need to concentrate now on helping her be comfortable.
Not the answer we hoped for… but the answer He has given us.
After a series of different medications that didn't seem to touch the pain – heavy doses of morphine brought Joey sweet relief.
I spent the night in the hospital with her last night.  Today we are planning to bring her home.
The last couple of mornings, I've brought Indiana up here to spend time with her mama.  Both of their eyes light up the moment they see each other.
It's been beautiful.
To keep up with the latest on Joey, click HERE
Tags:
Joey and
,
Joey feek
,
prayers
Posted in
announcements
|
Comments Off

on Keep praying for Joey
Written by Staff on April 27, 2015 – 1:00 pm -
The Cross Pointe Church recently had an outbreak of botulism and the story has reached national media outlets.
[See: One dead, 23 others sick from suspected botulism at Ohio church on Reuters.com]
Pastor Bill Pitts writes: "We need help in a great way with over 25 being hospitalized with all levels of medical needs. We have also seen great miracles. I took one man home last night from one of the six hospitals that our people are in. He "walked out" of ICU straight to my car.
"We have set up a Cross Pointe Family Relief Fund [see below for information.]
"I am also part of Cross Pointe Southern Gospel group. In fact, Debbie Wright, a singer in our group, has been in the hospital all week.
"Cross Pointe will be seeing you at Creekside this year and we believe healing will have taken place and we will be stronger than ever." 
Please send donations today to:
Cross Pointe Family Relief Fund
657 E. Main Street
Lancaster, Ohio 43130
Tags:
botulism
,
Cross Pointe Church
,
cross pointe trio
,
donate
,
Lancaster OH
,
prayers
,
relief fund
Posted in
announcements
,
artists
|
Comments Off

on Cross Pointe Families Need Your Help
Written by SGN Scoops Staff on June 24, 2011 – 4:39 pm -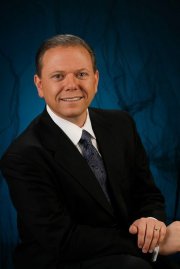 From Gerald Wolfe If it comes to your mind, please remember to pray for us as we travel this weekend. After our Sunday Morning Worship Service, the bus will roll toward Tennessee, and I will fly from Dallas to Atlanta to prepare for my surgery on Monday. Right now, I'm scheduled to go "under the knife" at 11am (Eastern), so your prayers around that time would be very much appreciated.
Tags:
Gerald Wolfe
,
prayers
Posted in
announcements
,
Prayer Requests
|
Comments Off

on From Gerald Wolfe