Written by Staff on April 5, 2019 – 1:51 pm -
10,000 items donated to establish research library
Hendersonville, TN – The Southern Gospel Music Association is pleased to announce the acquisition of a massive Gospel Music collection from Harold Timmons of Nashville, TN. The collection consists of nearly 10,000 items procured over his 65-year association with the genre. This important contribution will form the foundation of the SGMA Research Library soon to be established.
The Timmons collection contains 19th-century songbooks and original recordings dating back to the 1920's and includes the best available copy of nearly 80% of releases by the major artists of the genre since its inception. In response to receiving this significant gift, SGMA President, Arthur Rice, stated: "We've always wanted a great library and a collection of artefacts. The SGMA looks forward to Harold's collection, his knowledge, and that of his associates.  Not only will this be good for our organization, it will be good for artists and fans as well, and anyone wanting to research anything related to Southern Gospel Music. We look forward to this new endeavor."
Mr. Timmons commented, "I wanted the collection to be displayed, and available for research and for me to be able to continue to be involved with this work as long as physically able." He continues, "The SGMA now has the possibility of developing a comprehensive historical online database. My long-term goal is that a song may be researched as a recording, video, or printed music, and every reference contained within the library will be displayed.  A large percentage of the materials are already cataloged, and I'm encouraged to know that effort will continue through the new SGMA Research Library."
Harold Timmons is recognized as a touring musician with The Hemphills and Gospel Music Hall of Fame inductees The Chuck Wagon Gang. He is also well known for the large exhibit that he operated at various music festivals, including 38 consecutive years at the National Quartet Convention where he provided fans the opportunity to peruse and purchase classic Gospel recordings and collectibles. His recent effort includes the establishment and management of "We Love Our Southern Gospel Music History," which is a Facebook page and community consisting of 42,000 members.
Established in 1994, the Southern Gospel Music Association (SGMA) is a professional preservation association of artists, songwriters, industry leaders and fans founded to preserve, protect and promote Southern Gospel Music, its history and heritage.
For more Gospel Music news, read the latest SGNScoops Magazine HERE
Download The PDF Of SGNScoops Magazine
HERE
Find SGNScoops Magazine On Facebook
HERE
Listen To The Best In Today's Gospel Music
HERE
Tags:
Aaron Rich
,
Arthur Rice
,
Dean Adkins
,
gospel music
,
Harold Timmons
,
Karen Peck
,
rick shelton
,
sgma
,
SGMA Hall of Fame
,
Southern Gospel Music
,
Southern Gospel Music Association
,
Travis Bridgeman
Posted in
announcements
,
artists
|
Comments Off

on SOUTHERN GOSPEL MUSIC ASSOCIATION RECEIVES THE HAROLD TIMMONS COLLECTION
Written by Staff on November 7, 2014 – 9:37 am -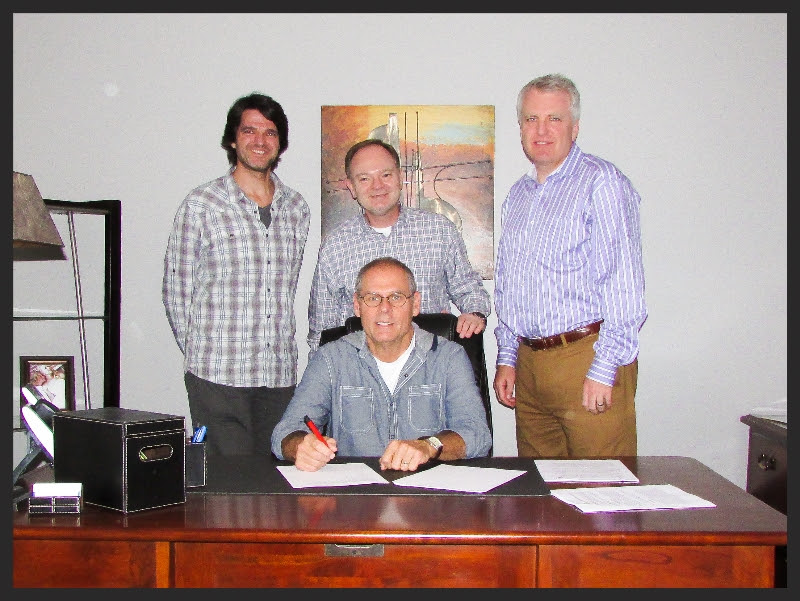 HENDERSONVILLE, Tenn. (Nov. 5, 2014) – Daywind Music Publishing is thrilled to announce that the award-winning Gerald Crabb has recently signed an exclusive agreement to return as part of the organization's talented roster of songwriters.
"I am very excited about coming back home to the Daywind family," emphasizes Crabb. "I spent 10 very successful years with Ed Leonard, Rick Shelton and Dottie Leonard Miller. I am looking forward to working with them again – as well as Chad Green (Daywind Music Publishing's Senior Creative Director) – and co-writing with the all-star lineup of staff writers."
Crabb has written more than 400 songs and has 22 national No. 1 songs, and he was also the founder of the award-winning Crabb Family. His hits have been recorded by artists such as the Crabb Family, Randy Travis, Marie Osmond, Marty Raybon, Larry Sparks, the Gaither Vocal Band, Donnie McClurkin, the Hoppers, Karen Peck & New River, and the Brooklyn Tabernacle Choir.
Among a host of songwriter of the year awards, Crabb was named the songwriter of the year at the 2011 Gospel Music Association Dove Awards. He was also honored with the 2011 Dove Award for song of the year for the song "Sometimes I Cry," performed by his son Jason Crabb.
"The homecoming of a family member is always a happy occasion," explains Daywind Vice President of Music Publishing Rick Shelton. "With the return of Gerald Crabb, Daywind Publishing is certainly celebrating. We have experienced extraordinary success together through the years. His music will continue to provide the material – for today's artists – that grabs hold of a listener and blesses their soul with encouragement. I can't wait to hear Gerald's new songs as they are inspired."
Daywind Music Publishing is the premier source of new songs for the Southern Gospel and church print/choral markets. The organization is home to an award-winning roster of songwriters. For more information, visit www.daywindpublishing.com  or e-mail info@daywindpublishing.com.
For more information on Gerald Crabb, visit his web site atwww.geraldcrabb.net
Tags:
christian country
,
daywind
,
Ed Leonard
,
gerald crabb
,
gospel music
,
rick shelton
,
southern gospel
Posted in
announcements
,
artists
|
Comments Off

on Daywind Music Publishing welcomes home the award-winning Gerald Crabb
Written by SGN Scoops on February 4, 2014 – 1:54 pm -
Daywind Music Group, NASHVILLE, TN – February 4, 2014 The new year brings a new path, a new direction and new steps for singer/songwriter Joseph Habedank. Joseph announced today that he is embarking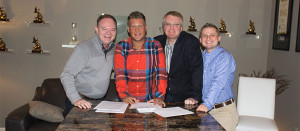 on a solo ministry. Most known for his time with iconic family group The Perrys, the popular singer/songwriter is excited for this new chapter in his life. With the support of his wife, Lindsay, and many friends and family, Habedank feels the time is right and looks forward to what God has in store. "All I've ever wanted to do was sing gospel music. Over 10 years ago, Tracy & Libbi Stuffle gave me that chance and I will be forever grateful," says Joseph. "I am excited to begin this new season in my life and share the story of God's grace, forgiveness, faithfulness and love. My wife Lindsay and I want to thank everyone who has reached out to us and prayed for us. We love you and can't wait to see you soon!"
Today, it has also been announced that Joseph has entered into a recording contract with Daywind Records and a booking agreement with the Dominion Agency. "Embarking on a new journey and season is both exciting and scary. I am thankful that God has placed these two companies in my life to help guide and direct the path," says Joseph.
Ed Leonard of Daywind Records comments: "Joseph is a wonderful communicator of the Gospel. As one of the most talented artists and songwriters in Gospel music, his potential to reach people with the message of Christ through his ministry is limitless. We could not be more excited to work with him to share his testimony."
Michael Davis of the Dominion Agency says: "The first time I heard Joseph Habedank sing as a teenager, I knew he would have an extraordinary career in Christian music. His passion for Christ as a singer and songwriter is contagious. I am very excited to welcome him to the roster of Dominion Agency artists."
Joseph is currently writing and choosing new material for his upcoming Daywind project set to release this summer and is currently touring select dates.
ABOUT JOSEPH HABEDANK:
Joseph Habedank is a multi award winning and Dove Award nominated singer/songwriter. He was awarded Singing News Magazine's Young Artist of the Year in 2009 and Songwriter of the Year (Artist) at the Absolutely Gospel Music Awards in 2011. His songs have been recorded by such artists as: Gold City, Brian Free & Assurance, Karen Peck & New River, Lauren Talley, The Hoppers, The Kingsmen, Ivan Parker, Jeff & Sheri Easter, The Kingdom Heirs, Triumphant Quartet, The Hoskins Family and more. He has helped write two nationally charted number one songs and in 2010, "If You Knew Him" (written with Rodney Griffin) was nominated for Southern Gospel Song of the Year at the GMA Dove Awards and won the Singing News Fan Award for Song of the Year. Additionally, Habedank has been nominated for Singing News Magazine's Male Vocalist of year, Lead Singer of the year and Songwriter of the year for three consecutive years. Joseph currently resides just outside Nashville, TN with his wife, Lindsay.
Tags:
Daywind Music Group
,
Daywind Records
,
Dominion Agency
,
Joseph Habedank
,
Michael Davis
,
rick shelton
,
Scott Godsey
Posted in
announcements
|
Comments Off

on JOSEPH HABEDANK ANNOUNCES SOLO MINISTRY
Written by SGN Scoops on January 8, 2014 – 8:45 pm -
HENDERSONVILLE, TN – January 8, 2014 –Newsboys, Mandisa, Natalie Grant, Royal Tailor, Hawk Nelson, and several others have added a name to their CD's label copy that might at first seem unexpected.  Daywind Music Publishing, traditionally known for being a mainstay in the Southern Gospel market bolstering hit songwriters such as Karen Peck,Dianne Wilkinson, Marty Funderburk, Kenna West, Sue Smith, Jason Cox and several more, has launched a new publishing division with full force.
In the spring of 2012, Daywind Music Publishing saw the value in expanding into other areas of the Christian music publishing space and initially brought on one new songwriter. That writer, Sam Tinnesz, was the guitarist for 10-time Dove nominated CCM band Mikeschair. Sam was also the co-writer of their hits including "Let The Waters Rise" and "Someone Worth Dying For." In his first year of signing with Daywind, he quickly landed cuts on new releases by Natalie Grant ("Dead Alive"), Newsboys ("That's How You Change The World"), Mandisa ("Dear John"), Hawk Nelson's current radio single, "Faithful," and more.  This early success gave Daywind the confidence to jump fully into the publishing world of CCM.  Daywind hired music veteran Chad Green as Senior Creative Director to oversee the growth of this newly formed publishing division. Green has nineteen years of music industry experience including eleven years with ASCAP and 4 years with Word Music Publishing.
Within his first month at the company, Green had finalized a pending deal with indy touring worship band, Hearts of Saints. The band's title track of their current CD, "For All of Us" was also recorded by Natalie Grant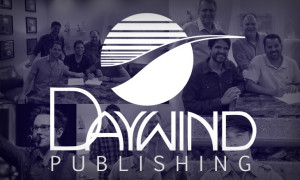 for her recent release, Hurricane.  Immediately to follow, Green signed Dove-nominated songwriter Michael Fordinal and brought in cuts on Royal Tailor ("Got That Fire") and a number of songs on the upcoming release, Scripture Songs for Kids.  Later, Green signed Grammy and Dove nominated writer/producer Aaron Rice, who is currently co-writing for and producing the songs inspired by album for the upcoming motion picture "Day of War" entitled, Praise and Arrows. In addition, Rice is co-writing and producing former American Idol contestant Jeremy Rosado's debut album with the first single, "Hope for Tomorrow," (Rice/Rosado/Tinnesz) releasing this month. Rounding out the newly formed CCM addition with a focus on worship, Green signed Justin Kintzel to the team.  Kintzel is the Campus Worship Pastor for the world's largest Christian university, Liberty University located in Lynchburg, VA.
In addition to expanding the roster and growing the catalog, Green has been busy putting together a collection of worship songs, Songs for the Living King, that will be released in time for Easter and has partnered on songs with worship leaders across various states including Virginia, Georgia, Montana, Texas, and of course, Tennessee.  Worship leaders on this project include Justin Kintzel, Jarrod Morris, Matt Warren, Michael Farren, Paul Reeves, Benji & Jenna Cowart and more. When asked about all that has happened over the past 7 months, Green states, "I'm very excited about this new chapter in my career and getting to partner with all of these incredibly talented writers and producers. I'm also thankful for the opportunity to work with such respected individuals as Rick Shelton and Ed Leonard. We all have big dreams, big goals, and thankfully an even bigger God! Let's see what kind of fun we can have in 2014!"
For more information on Daywind Music Publishing, follow us on Facebook (DaywindPublishing) or Twitter (@DaywindMusic), or contact Chad Green at 1-615-822-4524.
Tags:
Daywind Publishing
,
Ed Leonard
,
Justin Kintzel
,
Matt Warren
,
Michael Fordinal
,
rick shelton
Posted in
announcements
|
Comments Off

on 2013: A Banner Year for Daywind Music Publishing
Written by SGN Scoops on March 9, 2012 – 1:24 pm -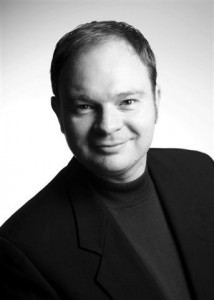 Hendersonville, TN (March 9, 2012) – With 40 #1 songs, 2 BMI Christian Publisher of the Year nods and 10 GMA Dove Awards, including 2011 Song of the Year winner, "Sometimes I Cry," Daywind Music Publishing has established a strong foothold in Christian music publishing.  In recognition of his leadership towards this end, Rick Shelton has been named Vice President.
Since joining Daywind in 2004, Shelton has signed hit songwriters and forged a strategic partnership with Lifeway Worship enabling Daywind to start a choral print division.  The most recent offering, "Love Won," by Kenna Turner-West is up for a GMA Dove Award this year for Best Musical.
"Rick Shelton is a great leader.  He is completely focused on finding ways to create opportunities for Daywind's songwriters.  We are so pleased to have him at the helm of our publishing division," stated Ed Leonard, president of Daywind Music Group.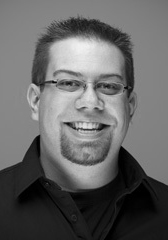 Shelton is overseeing Daywind's expansion into other markets, recently hiring Stephen Duncan as Creative Director.   Duncan is the first graduate of the Belmont University songwriting program and has great relationships across all genres of Christian music.  His strong music background as a concert pianist will prove a plus as Daywind moves into praise and worship, adult contemporary and Christian hit radio formats through new writer signings and collaborations with the talented staff of songwriters at Daywind.    "Stephen Duncan was highly recommended for this role by Steve Rice at Centricity and Mike Murray at Integrity, two men I highly respect in this industry, and I am so excited to see what we will accomplish together," said Shelton.
Daywind's family of songwriters includes Caleb Collins, Marty Funderburk, Ronny Hinson, Scott Inman, Kyla Rowland, John Darin Rowsey, Jeff Steele, Ben Storie, Kenna West, Dianne Wilkinson, Daryl Williams and Gina Vera.
To learn more about Daywind Music Publishing, contact, Rick Shelton at rshelton@daywind.com.
Pictured Top Right-Rick Shelton, VP of Daywind Music Publishing and Stephen Duncan, Creative Director on the left.
Tags:
Ben Storie
,
Caleb Collins
,
Daywind Music Publishing
,
Jeff Steele
,
John Darin Rowsey
,
Kenna West
,
Kyla Rowland
,
Marty Funderburk
,
rick shelton
,
ronny hinson
,
Scott Inman
,
Southern Gospel News
,
Stephen Duncan
Posted in
announcements
|
Comments Off

on Rick Shelton Named VP of Daywind Music Publishing
Written by SGN Scoops Staff on June 10, 2011 – 10:43 am -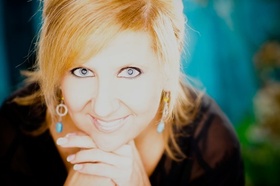 Winston-Salem, NC (06/10/2011) –  If you're a fan of music – any kind of music – you are probably keenly aware that the music industry has changed, and continues to change at a rapid pace. For music lovers, this means having digital access to the latest hits, the oldest classics, & the ability to bypass traditional gatekeepers to discover up & coming artists and talents. You've heard terms like "YouTube sensation," "illegal music downloads," & unlimited access to music from "the cloud." So, what does all of this mean to you, the fan, versus your favorite artists & their ability to maintain quality, creativity, & their ultimate calling to spread the Gospel? To answer these questions & explore the process of making music in the 21st Century, Daniel sits down with President of Daywind, President & Chairman Gospel Music Association, & Vice Chairman of Christian Booksellers Association
Ed Leonard
, Director of Daywind Publishing,
Rick Shelton
, & Producer & Radio Promoter,
Donna Beauvais
. The Music Industry for Dummies, a multi-part series, coming up on Daniel Britt & Friends!
Tags:
Daniel Britt
,
donna beauvais
,
Ed Leonard
,
gospel music association
,
rick shelton
Posted in
announcements
,
christian entertainment
,
Christian interest
|
Comments Off

on Coming up on a multi-part series of Daniel Britt & Friends, the weeks of 06/13/11, 06/20/11, & 06/27/1: THE MUSIC INDUSTRY FOR DUMMIES
Written by Scoops Staff on April 14, 2011 – 11:00 am -
---
Hendersonville, TN (April 11, 2011) – Daywind Music Group was well-represented last Monday night at the 2011 BMI Christian Award Ceremony, which honored the year's most–played songs, writers, and publishers.  Greater Vision baritone and accomplished songwriter, Rodney Griffin, was recognized as Songwriter of the Year, along with tobyMac and Bo Rinehart.   Two of his songs, "It Pays To Pray," performed by Greater Vision, and "He Locked The Gates," by the Kingdom Heirs, were named among the top songs in Christian music for 2011.  Also recognized was the Booth Brothers', "Stuff Of Life," written by Jim Brady, as well as the first song Daywind writer Marty Funderburk wrote for BMI, the Talley Trio's, "Life Goes On."   Triumphant Quartet also performed the award winning song, written by Wayne Haun and Joel Lindsey, "When The Trumpet Sounds," off their Daywind Records project,
Everyday
.
Rick Shelton, Director of Publishing at Daywind Music, shares, "We are grateful for BMI's continued support of Gospel Music.  It was an exciting event to witness Marty Funderburk receive his first BMI award.  We are thrilled for him, Rodney and Jim.  Their God-given talent is a blessing to all who are touched by their music."
The awards recognized songs in five different categories of Christian music: Southern Gospel, Christian Rock, Contemporary Christian, Inspirational, and Urban Gospel, in addition to awards for the overall Song, Songwriter and Publisher of the Year.
Daywind Music Group is based in Hendersonville, TN and is distributed worldwide through New Day Christian Distribution.  Daywind is home to such great artists as Karen Peck & New River and Sisters, and writers such as Kyla Rowland and Scott Inman, among others.  For more information on Daywind Records, visit daywindrecords.com.  For more information about Daywind Music Publishing, contact Rick Shelton at rshelton@daywind.com.
Tags:
bmi
,
daywind
,
Jim Brady
,
Joel Lindsey
,
Marty Funderburk
,
rick shelton
,
Rodney Griffin
,
Wayne Haun
Posted in
awards
|
Comments Off

on Daywind Writers And Artists Recognized At 2011 BMI Christian Music Awards