Written by scoopsnews on March 31, 2019 – 2:41 pm -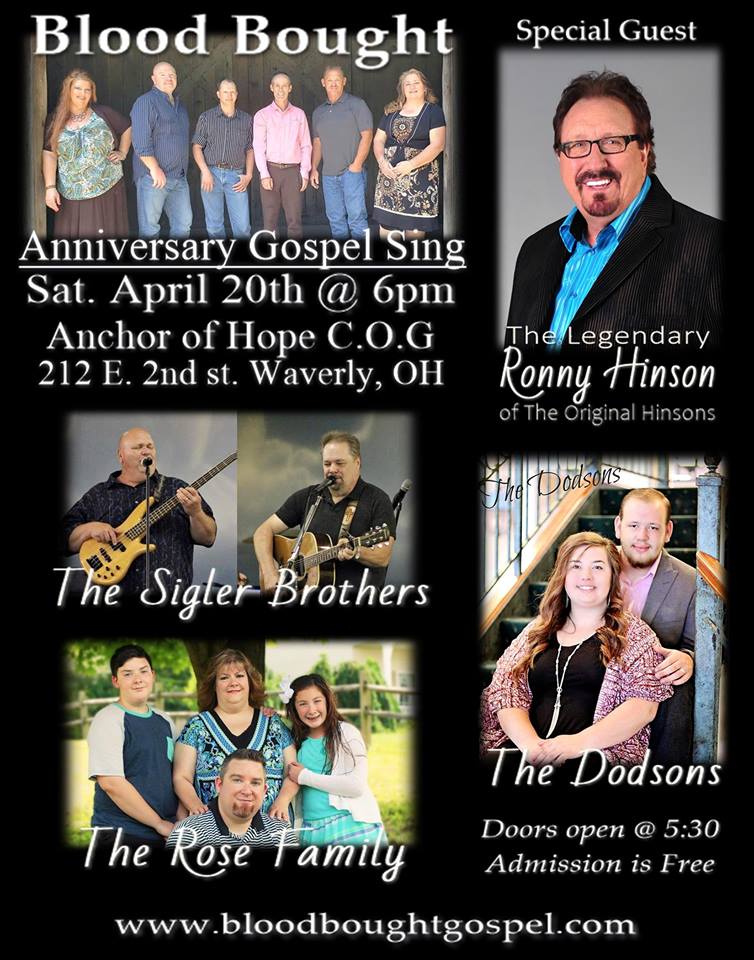 (From BloodBought Gospel)
You Are Invited!
GET READY! For our Annual Anniversary sing.
This is going to be a fantastic evening of some of THE BEST Gospel music you'll hear anywhere.
Make plans now to attend & help us celebrate another year in music ministry.
Your Friends,
BloodBought
Tags:
BloodBought
,
ronny hinson
,
The Dodsons
Posted in
announcements
|
Comments Off

on Mark Your Calendars Now For This!
Written by Staff on July 16, 2018 – 11:05 am -
North Augusta, SC (July 16, 2018) – Organizers of the benefit for Marcia Henry have released the lineup for the event scheduled for August 10, 2018 at Victory Baptist Church, North Augusta, SC.
The concert will feature popular Southern Gospel music groups including Jeff and Sheri Easter, Bowling Family, Bowling Sisters, and Poet Voices.
Also appearing to emcee and perform during the evening is Ronny Hinson of The Original Hinsons.
These artists are joining together to show their love for Marcia Henry, a beloved songwriter who is facing medical issues.
April Swartout, chairman of the event, made the announcement today.  "Marcia is well loved.  A group of gals decided that we wanted to give back to a beautiful woman who has given the world some of the greatest words ever penned," stated Swartout.  "This is a lineup that will be the best Gospel music has to offer.  These artists and volunteers are giving sacrificially to honor our precious friend." Swartout added.
The concert will be held at Victory Baptist Church located at 620 W. Martintown Road, North Augusta, SC, 29841, beginning at 7:00 PM.
Admission to the concert is free.  An offering of love will be taken during the program and presented to Henry to defray mounting medical costs.
The hash tag #WarriorInMyWeakness has been designated to identify efforts to assist Henry.
Tags:
bowling family
,
Bowling sisters
,
jeff and sheri easter
,
Marcia Henry
,
Poet Voices
,
ronny hinson
Posted in
announcements
,
artists
|
Comments Off

on Benefit Concert Planned for Marcia Henry –  August 10, 2018 
Written by Staff on June 13, 2016 – 1:41 pm -
All-Star Salute to Air on TBN

July 15, 2016
Les Beasley accepts the SGMG Harmony Honor in celebration of the Gospel Singing Jubilee on Tuesday, June 7, 2016 at Trinity Music City (TBN) in Nashville, TN. Photo by Chip Woods
(Nashville, TN) – The Southern Gospel Music Guild (SGMG) paid homage to Les Beasley and the Gospel Singing Jubilee at the 2016 SGMG Harmony Honors during an all-star salute on Tuesday, June 7, 2016.
The event, held at Trinity Music City in Hendersonville, TN, was hosted by Jason Crabb and Gerald Wolfe. Musical guests for the evening included Goodman Revival, The Nelons, Karen Peck & New River, LeFevre Quartet, Rambo McGuire, Ronny Hinson, Freedom Quartet, Three Bridges, Second-Half Quartet, Tribute Quartet, and the Inspirations. Additionally, Duane Allen (Oak Ridge Boys) and Willie Wynn (former tenor, Oak Ridge Boys) honored Beasley recounting personal stories and tributes.
Beasley, known for being the lead singer and manager for The Florida Boys, was also a pioneer in Gospel Music TV. Beasley produced the Gospel Singing Jubilee for over two decades. Under Beasley's direction, the popular television program aired on Sunday mornings in every major television market in the United States. Millions viewed the show every Sunday where the careers of many of Gospel Music's most loved artists were launched and some of the most beloved Gospel songs were introduced for the first time.
TBN – Trinity Broadcasting Network – will air the SGMG Harmony Honors during a special television broadcast on
July 15, 2016
.
For more Southern Gospel information click here.
Tags:
Freedom Quartet
,
Goodman Revival
,
Karen Peck & New River
,
lefevre quartet
,
Les Beasley
,
Rambo McGuire
,
ronny hinson
,
Second Half Quartet
,
the nelons
,
three bridges
,
Tribute Quartet
Posted in
announcements
,
artists
|
Comments Off

on 2016 SGMG HARMONY HONORS CELEBRATE LES BEASLEY AND THE GOSPEL SINGING JUBILEE 
Written by SGN Scoops Staff on January 1, 2016 – 5:05 pm -
Ronny Hinson sang last night in Savannah, Tennessee at People's Tabernacle church where Josh Franks is the pastor.
It was an awesome evening ! He sang some old favorites and here is a video of him singing "The Lighthouse."
Thanks to Caleb Kelly for sharing the video!
Find Southern Gospel News On Facebook
Here
Tags:
ronny hinson
,
Southern Gospel News
Posted in
artists
|
Comments Off

on Ronny Hinson Concert Last Night
Written by scoopsnews on December 30, 2015 – 9:05 am -
Spend New Years Eve with Ronny Hinson and Josh and Ashley Franks!  Ronny Hinson will be appearing at People's Tabernacle Church in Savannah, Tennessee on December 31st at 8:00 pm. The church is located at 64 Airways Blvd. Savannah, Tennessee.
Pastor Josh and Ashley Franks invite you to attend. Refreshments will be served following the service.
For more info: JOSH AND ASHLEY FRANKS
Tags:
Josh and Ashley Franks
,
ronny hinson
Posted in
announcements
,
artists
|
Comments Off

on New Years Eve with Ronny Hinson
Written by Staff on September 19, 2015 – 6:55 am -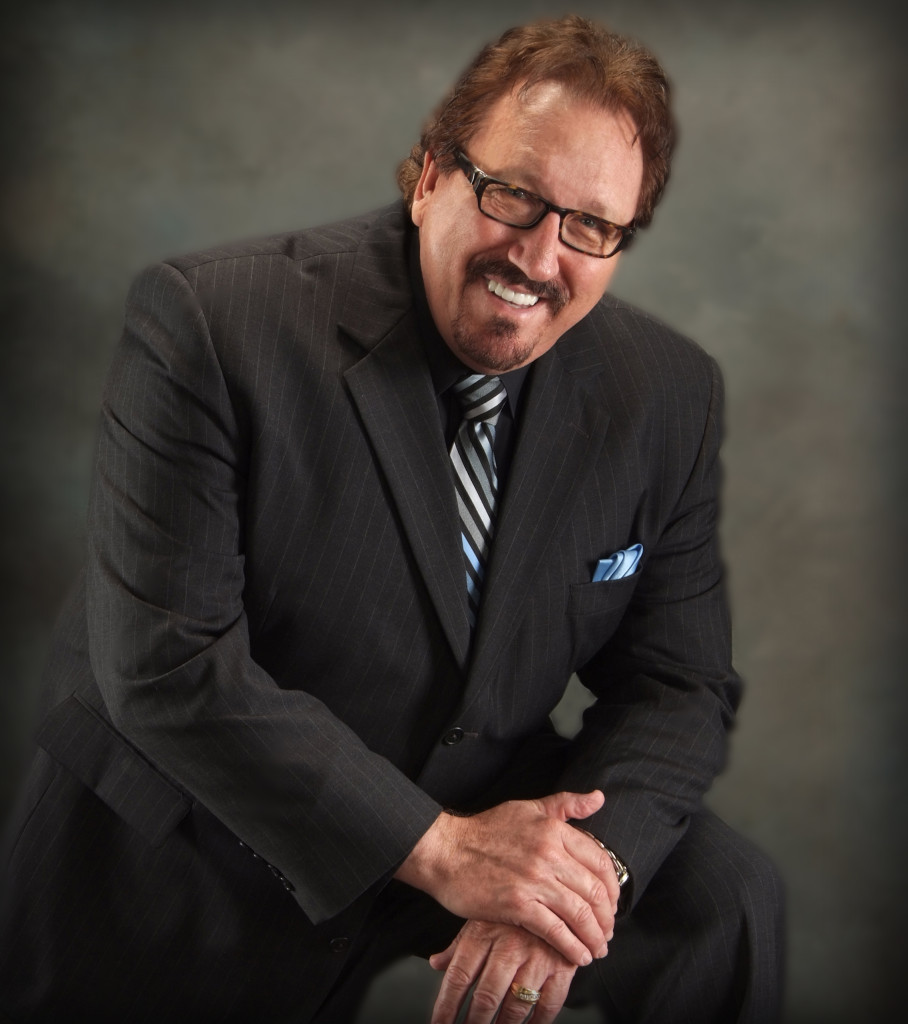 Ronny Hinson grew up in a home full of music. Folks from his little coastal hometown of Watsonville in Santa Cruz County, California, knew that the Hinson family had something special with their singing, but God knew just how far their songs would go and how many hearts would be changed by the message in them. Ronny Hinson's songwriting talents grew from this special musical beginning and have touched countless lives over the 48 years of his music career. Today Ronny writes music, instructs songwriters, and travels to sing and preach Biblical truths. No matter what he is doing, though, Ronny knows that there is one thread that weaves the many strings of his efforts into one lifeline: and that is the call to change lives for Christ.
  Ronny recalls the special day that his family sang together for the first time. "All of my siblings and I grew up singing in my father's little storefront church and in revival meetings that he would conduct. We would always sing as soloists or we'd do a duet, but never all together. It was on December 12, 1967, that we sang beyond the walls of our father's church as the group that the people came to know. It happened in a revival meeting in a little Church of God in Freedom, California, through great efforts of arm-twisting! We sang the old song that The Goodman family made famous called 'The Eyes of Jesus.' We were all familiar with the words and the melody but never had sung it together in four-part harmony. Our singing was so well-received that night and we discovered what God already knew: that we were called to sing. We were invited to sing at another church about 40 miles away two weeks later where we received our first love offering. It was the grand sum of five dollars. Being siblings, we didn't trust each other so we split it four ways outside on the church sidewalk. A buck and a quarter apiece!"
Tags:
Paige Givens
,
ronny hinson
,
sgn scoops magaine
,
sgnscoops
,
The Hinsons
Posted in
announcements
,
exclusive report
,
sgn scoops magazine
|
Comments Off

on Ronny Hinson: The Thread That Weaves It All Together
Written by Staff on March 5, 2015 – 12:06 pm -
Legendary Songwriter Ronny Hinson Makes Guest Appearance on the Recording
Nashville, TN, March 3, 2015.  Family Music Group is excited to release the Dunaway's latest national radio release, "Mercy Built a Bridge".  The song, penned by Ronny Hinson made Southern Gospel history as number one song for the original Hinsons.Ronny Hinson joined The Dunaways in the studio for the recording and is featured as a vocalist.  He has also made several public appearances with The Dunaways since the recording.  The song still holds a strong rapport with live audiences as it continues to receive standing ovations, and is a favorite among those that attend Dunaway concerts.
Family Music Group's Les Butler said, "When the Dunaways first mentioned they wanted to record Mercy Built a Bridge I said, yes!  When I mentioned getting Ronny involved the Dunaways said, YES!  The end result is special.  We are excited that Ronny has also agreed to call radio for interviews in support of the song.  We are expecting good things from the Dunaways and Ronny."
The Dunaways have enjoyed a 23 year music ministry and have released a long list of national radio hits for more than a decade.  Their recent radio single and title cut from their new album, "Church in the Kitchen," has been nominated for several awards including, "Country Song of The Year," and the recording as, "Country Album of The Year."  Kanah Dunaway Lovern has also been nominated as, "Female Vocalist of The Year."
The Dunaways are available for bookings and can be scheduled by calling Randall Dunaway at (601) 416-5823. Their music is available both in Christian Retail Markets as well as any online music outlet including Amazon and Itunes.
More information on The Dunaways can be found at www.dunawaymusic.com and www.facebook.com/dunawaymusic

Tags:
christian country
,
Dunaways
,
Family Music Group
,
gospel music
,
hinsons
,
ronny hinson
,
southern gospel
Posted in
announcements
,
artists
|
Comments Off

on Dunaways Release the Classic "Mercy Built a Bridge" to Radio
Written by Staff on October 9, 2014 – 10:48 am -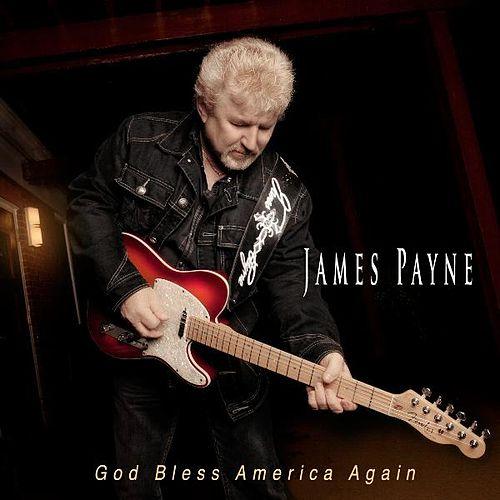 By Dan Duncan
I met James Payne the week I moved to Nashville, Tennessee from Boise, Idaho. Driving into the community, I passed by a church, which caught my attention. I said to nobody in particular: "That's where my family and I will be attending church." Two days later we slipped through the doors of that church just as James Payne stepped behind the pulpit. What I heard in the next few minutes impacted my life to this day. At age 27, James Payne preached with a power, a passion and an anointing rarely heard. The man could preach!   After church, we had lunch together. That was the beginning of a lifetime friendship.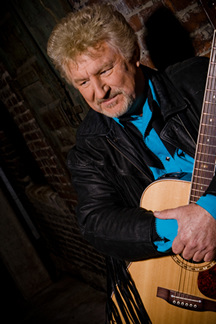 Through the years James and I have shared good times and bad times. I stood alone beside his hospital bed when he was given no chance of recovery and I saw God raise him up. I sat beside him in the listening room of a major Christian recording company in Nashville when he was told: "You have two choices; you can sign a contract now, or go home and pray about it, and come back and sign the contract tomorrow." We've sat for hours in solitude with pens in hand, laboring over songs we were writing together. We've shared the stage in Gospel concerts. And we've been together on worldwide television broadcasts, as his message was beamed into 170 countries of the world.
That being said, I'd like to assure you of two things:
James Payne is the Real Deal!
He is a man driven by the pursuit of excellence.
It is a privilege to share with you today the life and ministry of James Payne as I know him.
James Payne is one of the finest Christian Country artists of our day. His voice moves the heart. His writing is powerful. His album production is incredible. He is a mighty force whose influence has helped shaped Country Gospel music today.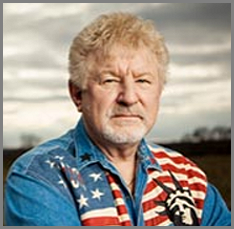 James was not raised in a Christian home. His family never attended church. He had no religious background whatsoever. James was a drug addict and an alcoholic when Jesus found him. He was lying in a hospital bed from an overdose of drugs, given up by his doctors, and pronounced dead. But Jesus appeared to him in that hospital room. James relates the story as follows: "I had an out-of-body experience. I was suspended in the room looking down at myself lying in the bed. I was physically dead at that point. All the monitors on my body flat-lined. I did not see the face of Jesus, but I did see His robe, His sandals and the nail prints in His hands. He touched me on my right foot and told me He was going to raise me up, and that I would preach the Gospel around the world. No one in my family had ever been a Christian before that time. As I look back, it's hard to believe that Jesus loved me enough that He would come to my room and change my life by saving me and delivering me from alcohol and drug addiction."
James grew up in pool halls and honky-tonks, not in church. The music he listened to was on the jukebox. It included George Jones, Merle Haggard, Conway Twitty, Hank Williams, Johnny Cash, Elvis Presley, and Waylon Jennings. Those were his honky-tonk heroes.
James was saved in a hospital room. Shortly after his release from the hospital, he began attending church. He felt the desire to do just what Jesus told him he would do: carry the Gospel around the world. He borrowed a Bible from his pastor and began reading it. He read the New Testament through 25 times the first year he was saved. The church needed a guitar player in their band, so James saved up $39.00 and bought his first guitar. He learned the chords and began playing in the band.
God rewards faithfulness. A few years after James was saved, he moved to Nashville, Tennessee to pursue his desire to preach and sing the Gospel of Jesus Christ.   He began pastoring a church there. God sent many musicians and singers from the country and gospel music industry into his church. They became great friends and mentors in the area of songwriting. Among those were Gospel artists like Kenny Hinson, Ronny Hinson and Rusty Goodman.
The first song James wrote was a song called "The Cloud He's Coming Back On." That song was recorded by the Happy Goodman Family and reached number two in the gospel charts. The song was recorded by a number of artists, and was later printed in the Church Of God hymnal. James comments: "That made me feel I had reached immortality. I was in the hymnbooks."
Throughout his 31 years of ministry, James has experienced some great successes and some devastating failures. He has written over 2200 songs, and has had over 700 different artists, choirs, and singers record the songs he has written. They include; Lee Greenwood, Terri Gibb, Tanya Goodman, White River, Ricky Van Shelton, Jimmy Swaggart, Del Way, the Florida Boys, Dixie Echoes, Betty Jean Robinson, Vern Jackson, Mike Purkey and hundreds of others.
When James began recording Christian Country music, very few others were doing it. It was all Southern Gospel. Very few Gospel soloists were heard on the radio. Quartets and trios were the order of the day. Southern Gospel artists have recorded many of the songs written by James, but when James sang them, they came out Country Gospel. He was country before country was cool.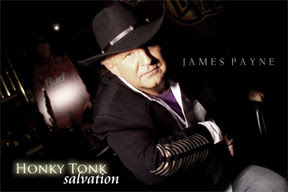 James has won numerous awards. Songs that he recorded have reached number one in the music charts. His awards include: Male Vocalist of The Year; Songwriter of The Year; Song of the Year; Album of The Year; Living Legend Award, and Evangelist of The Year. He was inducted into the International Country Gospel Music Association's Hall Of Fame and was recently was honored by the I.C.G.M.A. for achieving 50 number-one songs which he has written or recorded.
James was on a flight to Florida when he wrote what would become his signature song, "The Night Jack Daniels Met John 3:16". He recalls: "I was reading my Bible. The man in the next seat ordered two small bottles of Jack Daniels whiskey. I looked down at my Bible. It was opened to John 3:16. It took only about ten minutes to complete the song. It almost wrote itself."
At first, Christian radio refused to play the song. It was unheard of for the word "whiskey" to be written into a gospel song. Had it not been for Jan Crouch and TBN, the song would have died in obscurity. But they produced a television video of the song and began playing it on TBN. Nearly every time it played, people would call in and get saved. Whatever the song has accomplished, it is because Paul and Jan Crouch believed in it and played it almost every day for nearly a year. Because of its popularity, Christian radio decided to play it. This was a song God wanted the world to hear. He made a way and the song went to number one.
Looking back over the years of his music ministry, James feels the one thing that kept him going was his songwriting. There is a sticker on the back of his truck, which says: "It all begins with a song." A great song can make an average singer successful. An average song can make a great singer average. James believes every song should speak to the listener and it should be so graphic that it will move the heart of the singer.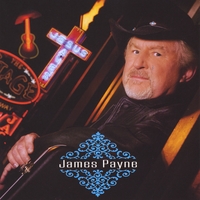 James is quick to credit those good people who have helped him along the way.   Ronny Hinson took time to help with his writing. His brother Kenny helped James with his singing and recording arrangements, as well as overall performing. Jimmy Gateley taught him to deal with criticism, and be true to himself.
James concludes with these comments: "I know that soon I will be too old to have my picture on the cover of my CD's," he laughs. "At that time I would like to see some young gun writing and recording music that has my fingerprints on it. I know there is a generation in the wings that can take this music to a larger market. With that in mind, I can sleep well at night."
By Dan Duncan
First published by SGN Scoops July 2014
For current issues of SGN Scoops visit https://www.sgnscoops.com/
Tags:
christian country
,
Dan Duncan
,
James Gateley
,
James Payne
,
ronny hinson
,
tbn
Posted in
announcements
,
artists
|
Comments Off

on James Payne: The Life of A Honky-Tonk Evangelist
Written by SGN Scoops on April 9, 2013 – 9:31 am -

Singer, Songwriter, Evangelist, David Timms, of Tupelo, MS, goes to national radio through Patterson Promotions on PP Vol. 11 this week with his latest single, "Everything He Died For," written by Mark Thomas. David is an ordained minister who has been singing Gospel music since his youth and traveled and recorded with the popular charting group, Heaven's Highway. David's ordination broadened his ministry and fans and radio positively embraced "Set Me Free From Me," by David, which was promoted to radio through Pauline Patterson. David's first Top 40, "Longing to Go" was written by Gerald Crabb. Their affiliation spun out several successful recordings for David, including, "You Did it Again, God Had a Champion, and more. David also recorded, "Back on Top Again," by Ronny Hinson, and all of these songs made the charts. But David doesn't just depend on charting success to define him. He notes, "I love singing, but most of all I love singing about my Savior and preaching the Gospel. I am so excited to see what God has in store for this ministry, and the opportunities he has placed in my life to work with people who love to serve Him just the same." His album, "Revived" can be downloaded at
www.itunes.com
. Pauline Patterson notes, "I am happy again to get David's great material to national radio. I have really enjoyed working with this exceptionally gifted artist. I believe in his music and his call to the ministry and look forward to what lies ahead for David!" For more info on David Timms: 662-231-7382
http://davidtimmsmusic.com/
, PR contact: Evie Hawkins,
Evie@EHA-Nashville.com
, Radio info: Pauline Patterson/Patterson Music Group,
www.PattersonPromotions@Att.net
Visit David on Facebook: <
https://www.facebook.com/david.timms.ministry?fref=ts
>
Tags:
David Timms
,
eha-nashville
,
Evie Hawkins
,
gerald crabb
,
Pauline Patterson
,
ronny hinson
,
Southern Gospel News
Posted in
announcements
|
Comments Off

on David Timms Releases New Song Through Patterson Promotions
Written by SGN Scoops on January 26, 2013 – 6:24 am -
All-Star Lineup Features Jason Crabb, Wynonna Judd, Greater Vision, Kingdom Heirs, Nelons, Booth Brothers and More!
NASHVILLE (January 25, 2013) — Some of the top names in Gospel Music will take the stage January 29 in Nashville at Trinity Broadcasting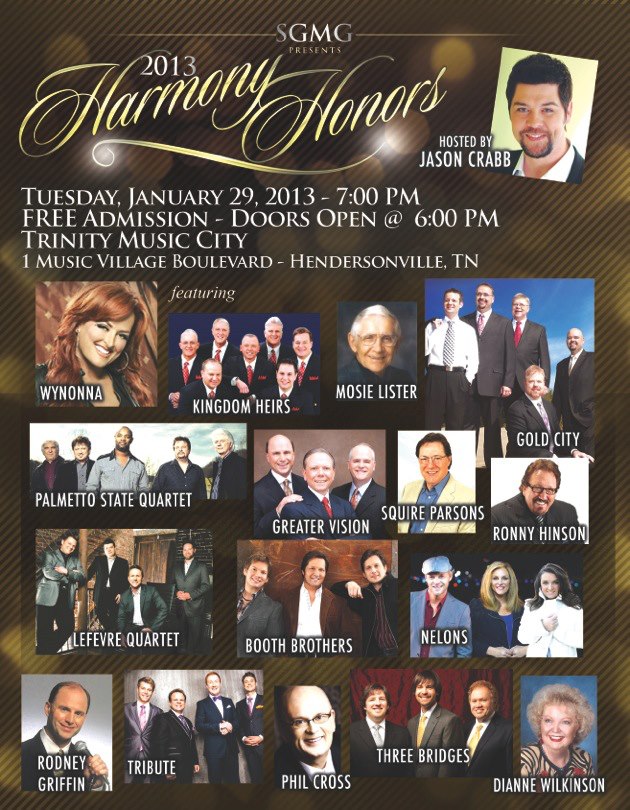 Network's Trinity Music City, as Grammy Award-winning Christian music artist Jason Crabb hosts a special live TBN taping of the 2013 SGMG Harmony Honors.
Sponsored by the Southern Gospel Music Guild (SGMG), the annual SGMG Harmony Honors celebrates the best and brightest singers, songwriters, quartets, and groups in this unique American musical genre that has comforted, inspired, and entertained generations of fans.
This year the Harmony Honors recognize gospel songwriters Mosie Lister, Squire Parsons, Ronny Hinson, Rodney Griffin, Phil Cross, and Dianne Wilkinson. SGMG president Judy Nelon noted that many of the songs penned by these writers are now considered classics, and have been recorded and performed by scores of artists in gospel, country, and other genres of music. "It is a privilege to be able to honor this elite group of gospel music's legacy songwriters," she said. "Their work continues to inspire individuals of all ages and backgrounds."
This special edition of TBN's signature "Praise the Lord" show will feature performances from a number of popular artists, including the Booth Brothers, the Bowling Family, Gold City, Greater Vision, Jeff & Sheri Easter, the Kingdom Heirs, LeFevre Quartet, the Nelons, Three Bridges, Tribute Quartet and Palmetto State Quartet featuring Grammy Award-winning country music great Wynonna Judd.
"I am honored to host the 2013 SGMG Harmony Honors and to be a part in recognizing these amazing songwriters," said Jason Crabb, a regular TBN "Praise the Lord" host. "I cut my teeth on their songs, and their work has been a big part of my own musical heritage."
TBN Vice President Matthew Crouch noted that Gospel Music has been a regular part of TBN's history over the past 40 years. "We've welcomed many Gospel greats over the years," he said. "The rich harmonies and inspirational message of this sacred music have been a blessing to generations of TBN viewers. We're honored once again to host the SGMG Harmony Honors."
Admission to the January 29th live TBN taping of the Harmony Honors at Nashville's Trinity Music City is free to the public, with 1,500 seats available. Doors open at 6 p.m. (Central Time) and the program begins at 7 p.m.
For more information and directions visit www.trinitymusiccity.com.
Tags:
booth brothers
,
bowling family
,
gold city
,
Greater Vision
,
Jason Crabb
,
Mosie Lister
,
phil cross
,
Rodney Griffin
,
ronny hinson
,
Squire Parsons
,
Trinity Music City
Posted in
announcements
|
Comments Off

on Trinity Broadcasting Network Hosts SGMG Harmony Honors January 29th at Trinity Music City in Nashville, TN.