Written by Staff on October 15, 2020 – 5:37 am -
Arden, North Carolina (October 9, 2020) — The Griggs family that makes up Endless Highway (website HERE) is known for combining diverse musical styles with compelling songs that communicate meaning and reflect on their personal journeys in Christ. It's music with a message, intended to reach listeners, followers of Christ and those searching for redemption. The group's new single, "He Rescued Me" is no different.
Showing a different side than their roots, acoustic treatment of songs, "He Rescued Me" is an ardent band performance that uses a string quartet and is arranged in a way that exudes boldness. The result is both tender and intense.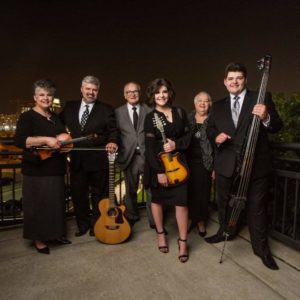 The Griggs family members — parents Jason and Venessa and their two children, Jay and Allison — deliver a four-part harmony chorus that gives a controlled, powerful dynamism meant to capture the redemptive moment of grace over sin that comes with freedom in Christ.
"Then He rescued me
I'm glad He rescued me
From the cold dark waters of sin's troubled sea
Jesus rescued me
I have new life I am free
When he reached down in love
And He rescued me"
With Allison Griggs singing lead vocals, "He Rescued Me" is an updated rendition of a powerful song the group heard decades ago.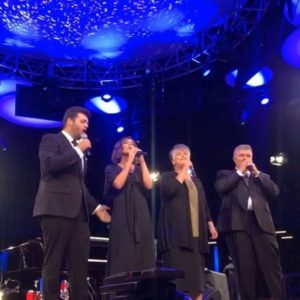 "The Gospel message in this song is still relevant today," says Jason Griggs. "Whether you are drowning in a sea of sin, guilt, oppression, or addiction, God always hears the desperate cry of His children and stands ready to save, deliver, and liberate the captive. This song gives hope to the enslaved and is the testimony of the rescued."
Listen to "He Rescued Me" HERE.
About Endless Highway
Endless Highway, which originally was started as The Joylanders in 1971 by Perry & Nell Wimberley, stands and sings three generations strong at each concert. The group has continued the Gospel ministry started then through Vanessa Griggs, Perry & Nell's daughter, her husband Jason Griggs and their children Jay and Allison Griggs, who now do the bulk of the singing at live performances.
Endless Highway offers a blend of Southern Gospel, Bluegrass Gospel, Acapella, and Acoustic Music. Whether it be a time tested hymn of the church, a spirited acapella song, or a toe-tapping bluegrass song, Endless Highway will offer something to please every concert-goer. Attendees are sure to enjoy a mix of live instrumentation, pure acapella music, and tracks accompanied by Endless Highway's vocals. Endless Highway loves to have fun while ministering, but make no mistake, their goal is to exalt Christ, edify the church, and evangelize to the lost.
About Crossroads:
Crossroads is a market leader in the Southern Gospel, Bluegrass, and Americana fields. Established in 1993, following the combination of Horizon Music Group and Sonlite Records, Crossroads now operates several divisions including Crossroads Label Group (Horizon Records, Sonlite Records, Mountain Home Music, Skyland Records, Pisgah Ridge Records, Crossroads Records, and Organic Records), Crossroads Distribution, Crossroads Radio Promotions, and Crossroads Recording Studios. Led by a strong executive team of Christian music and Bluegrass music veterans, Crossroads combines cutting-edge technology with creative innovation to connect fans with our artists' music.
For more news read the SGNScoops Magazine Here
Phone Friendly SGN Scoops Magazine Here
Find SGN Scoops Magazine On Facebook Here
Download SGN Scoops Magazine PDF Here
Listen To Todays Southern Gospel Here
Tags:
crossroads
,
Endless Highway
,
gospel music
,
Griggs Family
,
sgnscoops
,
Southern Gospel Music
Posted in
announcements
,
artists
|
Comments Off

on Endless Highway tells of redemption in "He Rescued Me"
Written by Staff on October 9, 2020 – 2:50 pm -
Beyond the Song with Jantina Baksteen
This edition of Beyond the Song highlights GloryWay Quartet, who has released the song, "Nobody," to radio. It was the sound and title of the song, "Nobody," which got me curious to find out who was behind this song. I got in touch with GloryWay Quartet. The group is made up of Justin Crank (Lead), Bryan Langley (Tenor), John Cole (Baritone), and Justin Sayger (Bass). I interviewed Justin Crank for this feature. I hope you enjoy reading more about GloryWay Quartet!
Jantina Baksteen: Please give us a short introduction about GloryWay Quartet?
Justin Crank: We are a full-time Southern gospel male quartet based out of Mansfield, Ohio. The group is made up of four strong and unique individual vocalists that take great pride in combining to form a smooth blend. We travel over 60,000 miles a year throughout a large part of the U.S. and occasionally into Canada to minister at over 200 concerts, events, and church services. We perform a mix of traditional, new, and original songs with the hopes of being a blessing to both young and seasoned audiences. We are honored to share Jesus where ever the Lord opens up a door for us to do so whether that happens to be in a church, a theater, or a flat-bed trailer in a field. As our current radio single says, we truly are a "nobody trying to tell everybody about somebody who can save anybody."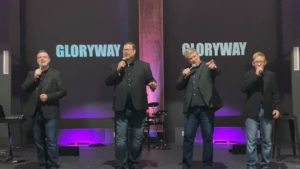 JB: What was your vision to form this group 18 years ago in 2002?
JC: To spread the Gospel through song to a lost and dying world.
JB: Does each group member have a Southern gospel background?
JC: Yes, we have all been rooted in Southern gospel. We all started singing at church and in family groups.
JB: Did you know each other before launching GloryWay? How did you get together?
JC: Three of us are from Ohio. John, our baritone, is from West Virginia. Justin Crank started the group in 2002 and the configuration we have now has been together for the past three years.
JB: You have an awesome album out called, "God, You're Amazing." Could you share how this album came together?
JC: We had been wanting to put out a new project for a while. With our busy schedule, we just couldn't find the opportunity to do it. We took the time we had off due to Covid-19 regulations and were able to get in the studio and put the time we needed into it.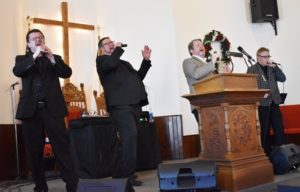 JB: Are any of you songwriters?
JC: Yes, John Cole. He wrote two songs on this new album, "Just A Little While," and "Welcome Home."
JB: What message does this album convey, and how did you pick the songs that are on there? Is there a special theme you had in mind for this album?
JC: We had over 400 original songs sent to us from many writers, that we listened to and narrowed down to the 12 that are on this album. While we didn't necessarily have a theme in mind, we wanted to pick songs that ministered to us and fit us musically, that we felt we could put our all into, to be a blessing to our listeners. We looked for songs that had lyrics that reach out and grab you, and we feel that the songs on this recording do just that. Some very well-known songwriters contributed to this album, such as: Matthew West, Kenna Turner-West, Marcia Henry, Rebecca Peck, Diane Wilkinson, and Lee Black. We have some close friends that also happen to be artists themselves that are writers of some of the songs, such as Diane Needham, Philip Kolb, Paul Bolen, and our own baritone, John Cole. A few of the songs that seem to really be resonating with our audiences already, with incredibly strong lyrics, are: "Nobody," "God, You're Amazing," "End of the Story," "Nothing He Cannot Do," "They Still Know His Voice," and, "I'm In Good Hands." Justin Sayger is featured on a little different, upbeat tune called "Jailbreak," which is quickly becoming a crowd favorite as is the patriotic ballad, "I Still Love the Flag." We have performed all 12 songs at some point in our concerts and church services and each one seems to be able to stand on its own to minister to folks.
JB: "Nobody" is the song you've put out to radio. Who's the songwriter?
JC: The songwriters for "Nobody," are Mark Hall of Casting Crowns, Matthew West, and Bernie Herms.
JB: What is the message of this song?
JC: This song has such a tremendous message to both the Christian and the non-believer. To the Christian, it is a reminder that God uses ordinary people to do extraordinary things in furthering the Kingdom. You don't have to be the most talented, smartest, or best, for God to use you. As a child of his, he has a purpose for you! For the non-believer, the message is that God can save anybody, and no matter how far you may think you are from him, he can still reach you, change you, and make you a fit vessel for Heaven.
JB: How does your audience respond to this song?
JC: The crowd response to "Nobody" has been amazing. Nearly everywhere we have performed it, we end up having to encore it. We have noticed folks of all ages singing along immediately as we start getting into the first chorus. We have also noticed a worshipful response with many hands being raised and some folks standing and clapping along as they sing with us.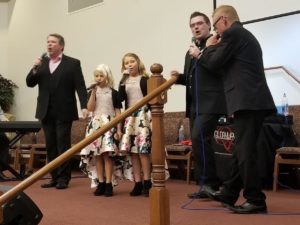 JB: What does this song mean personally to you?
JC: This song is a reminder that God has a purpose for me and GWQ to share Jesus on whatever stage of opportunity that He sets before us. It's humbling that God would choose us and use us, doing something that we absolutely love to do, to be a blessing to others, and reach the lost for Him. I'm glad to be a "Nobody."
JB: What makes the bass singer, Justin Sayger, the fan favorite?
JC: Justin is a fan favorite for several reasons. One, he has a phenomenal voice, both in his bass range and in his upper tones which allows him to sing in a lead range at times. Additionally, his small frame (we tease that he only weighs 99 ½ pounds), and his kid-like demeanor on-stage, seems to resonate with both kids and adults. Justin truly has one of the best bass voices in Southern gospel music.
JB: GloryWay has achieved a lot over the past 18 years. Could you share something about that?
JC: We are humbled for any accolades or achievements we have earned along the way. The most important thing to us is getting the message out in song that Jesus Christ is still the King of Kings!
JB: What is your personal favorite song on this album and why?
JC: "God, You're Amazing," is my favorite. To think, he was thinking of me as his son died that day. Wow! How amazing he is!
Please enjoy the song, "Nobody," as sung by GloryWay Quartet:
The way to reach GloryWay Qt is through the website glorywayquartet.com
On Facebook gloryway20quartet
https://youtu.be/fIKqAdM-O1k link to Nobody
Thank you Justin for sharing the in and outs of GloryWay Quartet with SGNScoops.
By Jantina Baksteen
Jantina Baksteen is a gospel music writer and regular contributor to SGNScoops magazine and website.
Jantina Baksteen – biography:
I live all the way overseas in the Netherlands. I'm married and I have three adult children.
I grew up in a Christian home and knew in my early years that I wanted to belong to Him. I surrendered my life to Christ was baptized one day before I turned 11 years old.
Somehow, the seed of loving gospel music was planted by the style of music my parents played at home. Around 2006/2007, I was listening to Gaither homecoming music that I found on the internet. The song, "Oh, What A Savior," by Ernie Haase hit me with the so-called Southern gospel bug. 
From there, I've been reading /studying all I can find. I found the digital SGNScoops Magazine.
As I was spending so much time reading and listening about this industry, I started praying for God to please give me a job in the Southern gospel industry. Sometimes, I commented to Lorraine Walker on her posts. How could she know the longing of my heart?
But last year she asked me if I wanted to do something for SGNScoops: the Wacky Wednesday posts online. Now I do the "Beyond the Song" article that really has my heart as I am reaching out to artists, asking about a current song and having a sneak peak behind the scenes. 
Phone Friendly SGN Scoops Magazine Here
Find SGN Scoops Magazine On Facebook Here
Download SGN Scoops Magazine PDF Here
Listen To Todays Southern Gospel Here
Tags:
Beyond the Song
,
GloryWay Quartet
,
gospel music
,
Jantina Baksteen
,
sgnscoops
,
Southern Gospel Music
Posted in
artists
,
Beyond the Song
|
Comments Off

on Beyond the Song: GloryWay Quartet sings "Nobody"
Written by Staff on September 1, 2020 – 8:14 am -
Nashville, TN (August 31, 2020) Crossover artist Rachel Jeanette has achieved many special moments as an actress, model and singer but her appearance on the August cover of the SGN Scoops Magazine set a new milestone for her. The cover marked her first cover since launching out in to Christian music.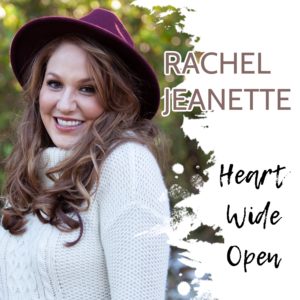 "I am overwhelmed at the response and warm welcome that the Gospel music family has given me. They have made me feel like one of their own," stated Rachel.
Her musical journey started in Christian music as a teenager, working with acclaimed songwriter Geron Davis and being a part of Dove nominated albums. Rachel Jeanette's career has included roles in major motion pictures such as The Hunger Games, Divergent, 90 Minutes in Heaven and she has shared the screen with actors such as Steve Martin, Robert DeNiro, Zac Effron, Jennifer Lawrence and many more.
In spring of 2020, Jeanette returned to Christian music with the release of Heart Wide Open. The album received national attention and connected with fans of all genres.
Building off the success of last release, Rachel Jeanette will be working with Grammy and Dove nominated producer Wayne Haun on a new project that will be released early 2021. Fans can find Heart Wide Open on all digital platforms.
Tags:
Christian Music
,
Geron Davis
,
gordon mote
,
gospel music
,
Hunger Games
,
Rachel Jeanette
,
sgnscoops
,
Wayne Haun
Posted in
announcements
,
artists
|
Comments Off

on Rachel Jeanette Appears On Cover of SGN Scoops
Written by Staff on April 30, 2020 – 6:30 am -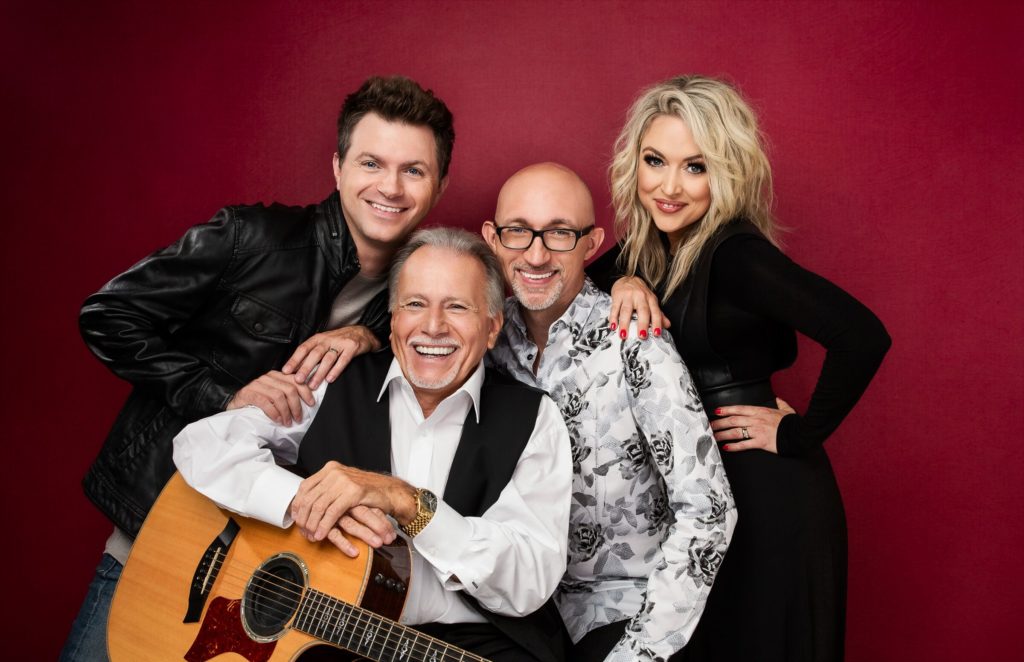 Implementing both modern and classic Southern gospel styles, the Browders have taken gospel music by storm over the past several years. Their musical journey can be traced back to their hometown of Hiltons, Virginia. Hailing from the same town of the original Carter Family, the Browders take inspiration from the legendary country group, but are dedicated to being authentically themselves.
This family band is abundantly talented and committed to spreading the good news of Jesus Christ to all. Formed by family patriarch Tommy Browder in 1990, the group features the talents of his two sons Matthew (rhythm guitar/vocals) and David Browder (bass guitar/vocals), Matthew's wife Sonya (piano/vocals), Sonya's brother Burton on lead guitar, and David Quillen on drums. The Browder men deliver power-packed, spot-on vocals, while the lone female voice, Sonya, brings emotion and clarity to their sound. These harmonies alongside great musicianship, provide an energetic and authentic vehicle in which to deliver the timeless message of the cross.
Matthew and Sonya Browder are married, and have a daughter, Sadie, almost 2 years old. David Browder and his wife Kimberly have two sons, and own Browder Brand clothing. Tommy is Matthew and David's father, who thoroughly enjoys his grandchildren. Burton Ludwig, III, is married to Aphtyn. David Quillen, or "Q", is the accomplished drummer who keeps everyone on time.
"It's been quite a journey," says Sonya Browder. "We started as a family of four in a Dodge Omni car. We started small, with the limited resources we had, and just followed the Lord's leading the best we could. We've learned a lot along the way, tried to be teachable and learn everything we could about our craft, and be the very best that we're capable of. That's all that anyone can do. 
"In the midst of all that, we've tried to keep our eyes on the calling we believe the Lord placed on us, and we continue to see people come to know Christ through our ministry and music, and Christians encouraged and challenged," states the talented vocalist. "Where do we go from here? More of that."
Tags:
Authentic
,
Browders
,
Christian Music
,
sgnscoops
,
Southern Gospel Music
Posted in
Christian interest
,
sgn scoops magazine
|
Comments Off

on The Browders: Truly Authentic
Written by Staff on April 3, 2020 – 6:34 pm -
Tribute Continues Its Successful Run of Hit Singles and Award Recognition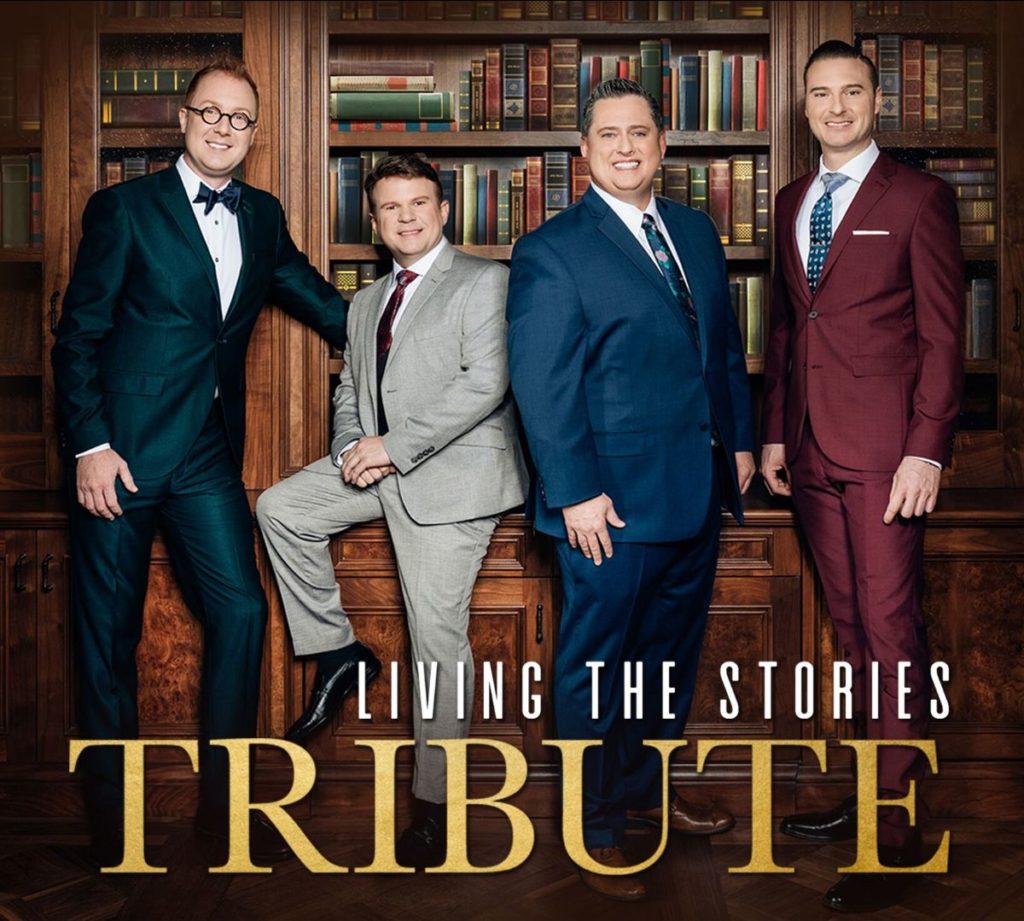 NASHVILLE, Tennessee (APRIL 3, 2020) — Daywind Records is celebrating the incredible success of Tribute Quartet.
Tribute's first radio single from the quartet's latest album Living The Stories quickly jumped to the top of the Southern Gospel radio charts. "The Healer Hasn't Lost His Touch" featuring the group's new tenor singer, Gus Gaches, earned the #1 spot on the Singing News National Radio Chart for May, as well as the #1 spot on the Christian Music Weekly chart for the week of March 16, and a top 5 spot on the SGNScoops chart for the month of April.
Recently, Tribute received an unprecedented nine 2020 Singing News Fan Award nominations, including Artist of the Year, Album of the Year for Living the Stories, and Song of the Year for "The Healer Hasn't Lost His Touch."
Tribute's recent success comes on the heels of its two #1 songs ("Never Forsaken" and "God of the Storms") and three top 5 songs ("When the Prodigal Comes Home," "Meeting in the Middle of the Air," and "Everybody Come See Jesus") from their last album Here for You on Daywind Records.
Here's what radio is saying about "The Healer Hasn't Lost His Touch" written by Jason Cox, Joseph Habedank, and Tony Wood: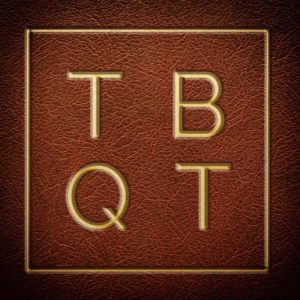 "In the midst of uncertainty, fear, and hopelessness, 'The Healer Hasn't Lost His Touch,' reminds us that God is still in control. This song, by Tribute Quartet, has the perfect message for our current situation. The song gives us hope and encouragement and is a gentle reminder that no matter what we're facing, the Great Physician, who is the same yesterday, today, and forever, still restores, redeems and heals His children!" Brian Crowe – LifeFM
"This song arrived at a much needed time of comfort and peace for our nation and the world. It reminds us to always TRUST even when we can't see.  I like the line in the song that says 'I've been a desperate soul a voice crying out to be made whole and I've felt the empty ache so helpless in that lonely place, but I've found Him faithful and I've seen Him move.  This is my story, and I'm living proof.' The song has my name and yours written all over it."  Otis Dyson – KGHY Radio 88.5 FM
"In times like these we can only do what we can do…and trust in God for the rest. It's also a good time to be reminded 'The Healer Hasn't Lost His Touch.'" Dan Bell – WJBZ FM
"What a perfect song for the days in which we live. We are wrapped up into trying to solve things on our own and most times fail. It reminds us that without the hands of THE Healer on the case, we are left without hope." Glen Harlow – WZAP FM
"Amazing song that has touched so many of my listeners!" John Graves – WTGF FM
With all this success, Tribute remains ever humble. Group leader, Gary Casto, shared, "We are humbled and honored by the reception of 'The Healer Hasn't Lost His Touch.' We believed in the message of this song from the first time we heard it. A big thank you to radio for playing it. I would like to publicly acknowledge the Guardians for reaching out with congratulations to us. There is not a finer, classier group of men on the road today. I would also like to thank Singing News and other publications for these great honors. We are blessed."
Tribute Quartet is comprised of Gary Casto, Josh Singletary, Anthony Davis, and Gus Gaches. Their music is available at Christian retail stores and on all major download and streaming platforms. Tribute is booked for appearances nationwide by The Harper Agency (
www.harperagency.com
).  For more information, visit the Tribute website
HERE
.
Daywind Records is home to an award-winning roster of artists, including Adam Crabb, Amber Nelon Thompson, the Blackwood Brothers, the Bowling Family, The Crabb Family, Brian Free & Assurance, Greater Vision, Hoppers, Jim & Melissa Brady, Joseph Habedank, Karen Peck & New River, Legacy Five, Mark Lowry, Michael Booth, Michael English, the Nelons, Riley Harrison Clark, Tribute Quartet, and Wilburn & Wilburn. Daywind is distributed to retail through New Day Christian Distributors and the Orchard, covering all major physical and digital outlets.
Did you know that you can receive the printed, full-color version of SGNScoops Magazine by subscription? Find out more 
HERE
.
Find SGNScoops Magazine On Facebook 
HERE.
You can download the latest edition of SGNScoops Magazine 
HERE.
Read the latest edition of SGNScoops Magazine online
HERE.
Tags:
Anthony Davis
,
Christian Music
,
Gary Casto
,
gospel music
,
Gus Gaches
,
Josh Singletary
,
sgnscoops
,
Southern Gospel Music
,
Tribute
Posted in
announcements
,
artists
|
Comments Off

on Tribute Quartet Hits No. 1 With "The Healer Hasn't Lost His Touch."
Written by Staff on March 25, 2020 – 2:43 pm -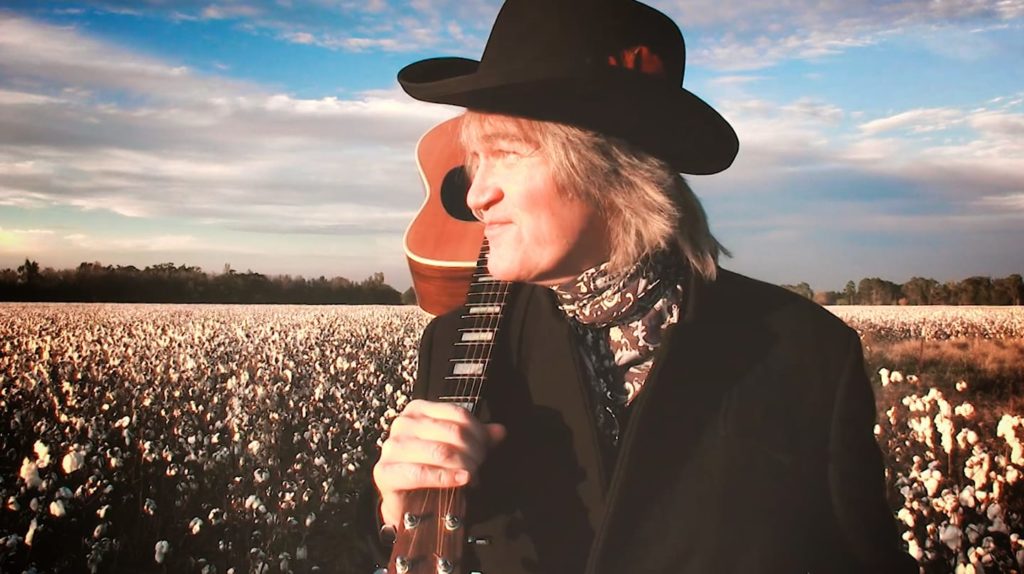 Chris Golden was born into country music royalty as the son of William Golden of the Oak Ridge Boys. Raised in music, Chris has naturally assumed such roles as an engineer, sound man, promoter, photographer, and many more throughout the industry. The gifted vocalist, songwriter, and instrumentalist played with the Oak Ridge Boys, Alabama, and Restless Heart, as well as with his brother, Rusty, as the Goldens.
In the current decade, Chris has released eight solo recordings, in both country and Christian country music. His songs and videos have been recognized by leading music magazines as well as the ICGMA and the ICM Awards. His latest recording, "Grateful," has generated the top single of the same name. 
Chris was recently interviewed by Jantina Baksteen.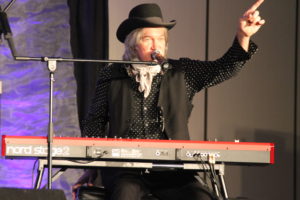 JB: Can you share your testimony with us?
CG: I was raised in church and first gave my heart to the Lord at a revival in South Alabama when I was about 13 or 14 years old. Out of high school, I slipped away from my raising and started living the lifestyle that pleased me. You would have thought I had forgotten everything I had been taught. Sometimes a man has to take the long way around to come back to the things he holds dear. I rededicated my life in 1998, but didn't get baptized until I was in my mid 40's. It was after, what I believe to be an angel, told me to "play for the One who gave you the gift." I got baptized in the Jordan last year on a trip to Israel and a white dove landed 10 feet from me. I knew it was a God wink letting me know I am right where he wants me. 
JB: What's your favorite Bible verse and why?
CG: Luke 6:31 "Do unto others as you would have them do unto you," because it is the great commandment, the golden rule. 
JB: Your current radio song is "Grateful," from the same titled album. Can you tell us something about that song? 
CG: I did not write it, but in those cases I always try to pick songs I wish I had written, songs that resonate with my core. I was listening to songs pitched to my father by Dave Cobb (producer for Chris Stapleton, Jason Isbell, others) for the Oaks' latest project. I knew at first listen I would record it but I actually shot the video before I even recorded the song. We have a family farm in south Alabama, and the cotton was in full bloom. I only had a small window before it was picked, so on a whim I gathered some cameras and tripods, rented a drone, and shot the video with help from my cousin Ron and a friend from Nashville. We filmed around the Holiness Church where I gave my heart to Jesus and where I first sang, and the little graveyard where all my people are, so it became a special project for me. I was grateful for it to receive Video of the Year at both the ICM Awards at the Opry House, and the ICGMA. At the time we filmed it, I didn't even know who wrote the song because I thought it was named "The Road That Lies Ahead." Turns out it was named "Grateful," which has been my hashtag for the last several years. "Grateful" for each opportunity to sing. It was written by Bill DiLuigi, Troy Castellano, and Reed Waddle. 
JB: How is "Grateful" doing on the radio charts?
CG: SGNScoops had it as the No. 1 Christian Country song a while back. It is a special song which seems to keep giving and I am glad it got its due. I am very humbled and "Grateful" to radio and all who made it happen. 
JB: You have a quote on the web page that says: "Music is my life, my gift, my love." Can you explain that?
CG: Music is who I am. I know where the gift comes from and I thank the Lord for it. He promised to exalt me if I put him first, so I play for the One who gave me the gift. When I put my hands on a piano, guitar, drums, mandolin, or any instrument, or when I sing… I am giving God the praise. 
JB: Is there anything fans might not know about you?
CG: Music has allowed me to go places I never dreamed I would go, and to perform for every living President. Although I play several instruments and have been fortunate to have always made my living playing and singing, I flunked band in high school.
JB: What is on the horizon for you in the near future?
CG: I sang on the Huckabee show recently, and at least three more singles off the new album before it is said and done. I plan to shoot as many videos as well. I have been busy in the studio producing Elaine Roy's (The Roys) new solo album, a band from Indiana, Faith Country, and also producing award winning singer/songwriter Greg McDougal. On the weekends I got out and do live performances, and will also be doing several select Christmas shows this year. 
JB: What would be on top of your bucket list?
CG: That list is way too long for me. I need a bigger bucket. 

You can find Chris Golden on the web at chrisgolden.net and that will lead you to all his social media sites. 
By Jantina Baksteen
First published by the SGNScoops Magazine in October 2019
More news from SGNScoops Magazine:
Did you know that you can receive the printed, full-color version of SGNScoops Magazine by subscription? Find out more 
HERE
.
Find SGNScoops Magazine On Facebook 
HERE.
You can download the latest edition of SGNScoops Magazine 
HERE.
Read the latest edition of SGNScoops Magazine online
HERE.
Tags:
Chris Golden
,
christian country
,
gospel music
,
oak ridge boys
,
sgnscoops
,
Southern Gospel Music
,
William Golden
Posted in
artists
,
Beyond the Song
|
Comments Off

on Chris Golden is Grateful
Written by Staff on March 21, 2020 – 9:30 am -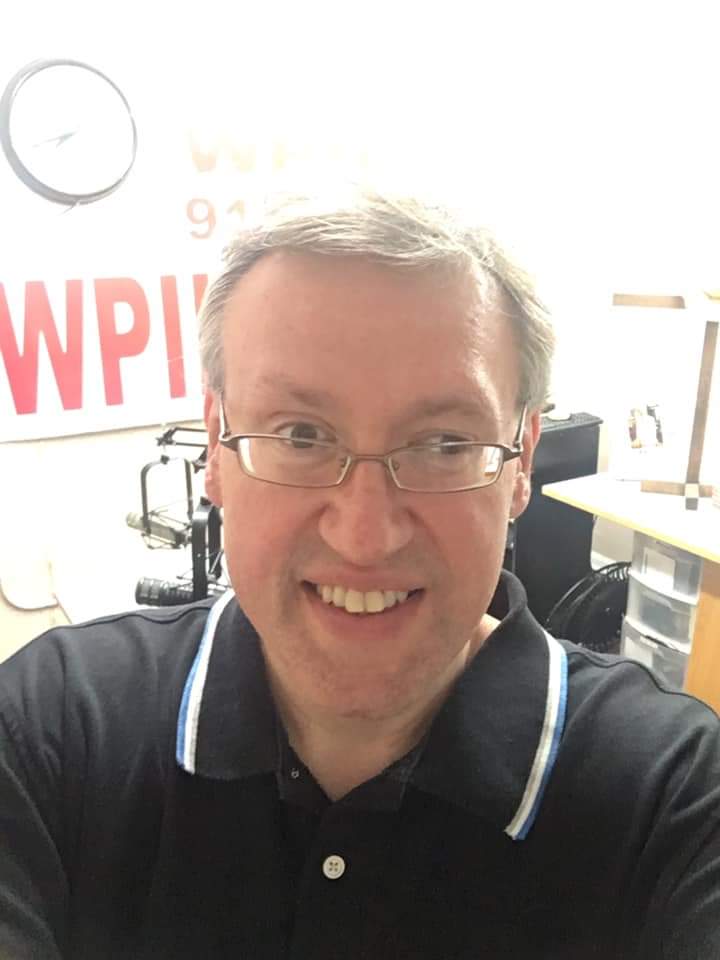 2020 March SGNScoops Publisher's Point by Rob Patz
Can you believe we are already in the third month of 2020? March also signifies Spring, and for those that live in certain parts of the country, it means the chance that the snow will soon be disappearing from their walkways and streets, and flowers will start to bloom.
I know I've written in the past that I love Spring and it's no surprise. I love new beginnings. I love the part of life where things start anew and for me, Spring has always been a signal for the start of many great gospel music events. I have been so blessed to have the opportunity to now run and organize events throughout the United States.
Spring also means that Easter is right around the corner. As a Christian, it should be the most incredible time of year. I heard a sermon recently about when Jesus was crucified, and the one thief recognized how amazing Jesus was that he wanted to be with him wherever it was that he was going. I find it very fascinating because this man obviously had lived a life of only caring for himself or taking what he wanted from whoever it was in the society of the time. I did some research and we really don't know that much about either thief. I know in a lot of circles they call the thief that accepted Jesus as his personal Savior on the cross, as the "grateful thief.' I think that's pretty cool.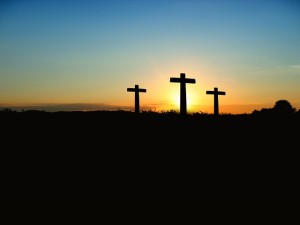 As Christians today, we know that our society as a whole is spinning effortlessly out of control. I'm not here to say that I have an answer for how we can fix that, but I do think about the thief on the cross. He knew that Jesus was pure, and was willing to sacrifice who he was for more than just himself. I think as Christians, in this Easter season, we need to learn to sacrifice ourselves more to show those around us what it truly means to be a Christian. Not just Christian in word only, but Christian in deed and action. We are set apart, we are an example.
So let me challenge you, as we lead up to Easter, to be an example, to be the Christian that people are drawn to, not the Christian that's judgemental. Not the Christian that only talks to other Christians but to be the Christian that Christ so desired us to be. To be the person that takes the extra effort to lift up the people that are hurting, those that are looking and seeking for an answer, not just a religion, but a relationship. 
That's my challenge to you between now and Easter. Find someone in your community, find someone in your neighborhood, find somebody at your office, and show them what it truly means to be a Christian. Because the outside world looks at us and they see the image of Christianity, not the relationship we are so blessed to have.
Let me encourage you to join us in Tupelo, Mississippi, at Barnes Crossing Mall, April 23 – 25. If you need more information, you can call me at 360-933-0741, or email me at events@sgnscoops.com. 
Until next month, this is the Publisher's Point.
By Rob Patz
Tags:
Christian life
,
gospel music
,
Publisher's Point
,
rob patz
,
sgnscoops
,
Southern Gospel Music
Posted in
Christian interest
,
sgn scoops magazine
|
Comments Off

on Rob Patz: Spring and a Grateful Thief
Written by scoopsnews on March 16, 2020 – 7:43 pm -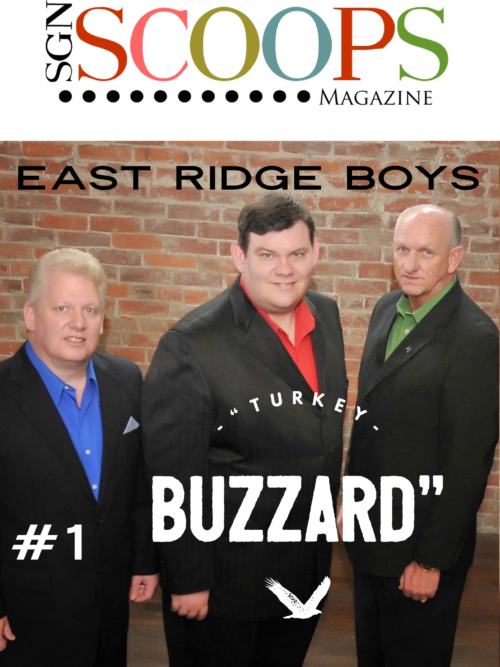 Congratulations to The East Ridge Boys for the Number 1 Song in Bluegrass for SGNScoops April 2020! Here's the SGNScoops Bluegrass Top 20: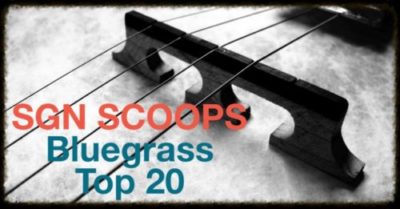 April 2020
1. Turkey Buzzard —  East Ridge Boys/Mansion
2. Which Thief Are You —  Bama Blu-Grace/Family Music Group
3. When He Speaks — The Britton Family/Independent
4. One Such As I — Eagle's Wings/Independent
5. Place No Wreath — Balsam Range/ Crossroads
6. For A Moment Of Grace — Heaven's Mountain Band/Family Music Group
7. Nothing At All — HighRoad/Billy Blue Records
8. Up All Night — Southern Raised/StowTown/Provident-Sony
9. A Brighter Day — Primitive Quartet/ Independent
10. The Back Of The Church — Jerry Salley/Billy Blue Records
11. Here and Now — Joe Mullins and The Radio Ramblers/Billy Blue Records
12. I'm Going To Heaven — Doyle Lawson and Quicksilver/Billy Blue Record
13. He Knows My Name — The Rochesters/UIA
14. How Can You Refuse Him Now — Rhonda Vincent/Rounder Records
15. The Great I Am -The Waymasters/Independent
16. I'm Not Who I Used To Be — Tonja Rose/Mansion
17. If You Want To — Journey Home/Independant
18. I Am Just A Pilgrim — The Appalachian Road Show/Billy Blue Records
19. A Mountain To Climb — The Churchmen/Mountain Fever Records
20. Near My Lord — The Fields Of Grace/Independent
Tags:
Bluegrass Gospel
,
East Ridge Boys
,
SGN Scoops Top 20 Bluegrass
,
sgnscoops
,
SGNScoops Magazine
Posted in
announcements
,
artists
|
Comments Off

on Congratulations to The East Ridge Boys and The SGNScoops Bluegrass Top 20 – April 2020
Written by Staff on December 24, 2019 – 1:14 pm -
Atlanta, GA. (December 24, 2019) – WATC Television out of Atlanta, Georgia, will be airing the SGNScoops 2019 Diamond Awards celebration on Friday, December 27, from 7:00 – 9:00 p.m. The ceremony was held at Creekside Gospel Music Convention on Tues. Oct. 29, 2019, at the Smoky Mountain Convention Center in Pigeon Forge, Tenn. This year's awards honored industry veterans Eddie Crook, Jan Goff, Kenna Turner West, and Gerald Crabb, as well as newcomers Jessica Horton, Chronicle, Day 3, and Justified. "King Jesus" singers, Eagle's Wings, swept the Bluegrass awards, winning all four categories.
Patricia Mathis and her crew of WATC TV, Atlanta's TV 57, recorded the 2019 Diamond Awards. Those outside of the Atlanta, Georgia viewing area can view it online at www.watc.tv.
Rob Patz, CEO of Coastal Media Group and Publisher of SGNScoops commented, "The Diamond Awards are always a special time of honoring the Gospel artists that fill our world with the music we love. We are glad to be able to share the 2019 ceremony with fans across the nation and the world by television and internet. We are grateful to Patricia Mathis and WATC-TV for their professionalism, experience and dedication in airing quality Gospel music programs. We had a great time at the Awards and we hope everyone will tune in and watch!"
The Williamsons, The Dodrill Family, Mark209, Cami Shrock, The Pine Ridge Boys, and Josh and Ashley Franks, were a few of the artists on the Diamond Awards schedule. The program will re-air again in 2020 on the WATC network.
About WATC TV: WATC TV provides Atlanta with a mix of family, Christian and educational programming. It is known to viewers as the home of Atlanta Live and is seen over the air throughout the metro Atlanta market and also in over one million cable and satellite homes. WATC is the home of many original series and has been honored with numerous Angel and Telly Awards, as well as receiving its first EMMY in 2010. The station's programming can be seen around the world via video streaming located on the WATC website at  http://www.watc.tv/
About Creekside Gospel Music Convention: Creekside Gospel Music Convention held its inaugural event at the Smoky Mountain Convention Center, Pigeon Forge, Tennessee in 2012. The CGMC is presented by SGNScoops and Coastal Media Group at Pigeon Forge and is the home of The Diamond Awards, Jerry Goff Award, Christian Country at the Creek, and other special events. Next year's dates are October 25 – 29, 2020. For more information on Creekside Gospel Music Convention visit 
http://www.creeksidegospelmusicconvention.coms
About SGNScoops: SGNScoops Digital is a fully-downloadable monthly magazine that exists to promote the gospel by unveiling what is intriguing and real about Southern Gospel and Christian Country music. SGNScoops offers music news and views as well as concert and book reviews, inspirational articles and features reaching beyond our gospel music world. SGNScoops is the home of the Diamond Awards, a fan-based annual awards program recognizing the best in Southern, Bluegrass, and Country Gospel music. For more information: https://www.sgnscoops.com/
Tags:
2019 Diamond Awards
,
Bluegrass Gospel
,
Creekside Gospel Music Convention
,
diamond awards
,
gospel music
,
sgnscoops
,
southern gospel
Posted in
announcements
,
artists
|
Comments Off

on Diamond Awards 2019 to be aired December 27, 2019
Written by Staff on December 3, 2019 – 8:28 am -
The Master's Trio really didn't know what they were getting into when the Southern gospel group agreed to perform in the Gospel Music Showcase at the Kentucky State Fair (this past summer).
"There was a gentleman at a church in Bath County, which is near here," remembers Trio tenor Kevin Willis, a resident of Mt. Sterling. "He was really pushing for us to be a part of that. He had been talking with the guys at (Bath County) Farm Bureau and was actively involved in it."
So, the Master's Trio, a group that has only been around since 2017 but is comprised of gospel veterans, agreed for a chance to sing and share the ministry on a larger stage.
"When the fellow told me about it, he didn't mention anything about it being a competition, so to speak," smiles Steve Black, a South Point, Ohio, resident who says he can see Ashland, Ky., from his back door. "We didn't realize (the showcase would be a competition) until we were filling out the paperwork."
As it turned out, the Master's Trio was named Best Variety Group along with Best of Show at the annual event, held Aug. 22, 2019, at the fair. The event is put on by the Kentucky Farm Bureau with local Farm Bureau organizations sponsoring the entries for the show. Hundreds of gospel music fans packed into a second-floor conference room for an afternoon of soloists, trios and traditional quartets.
The Master's Trio received a monetary prize along with two large ribbons and trophies commemorating being judged best in the division and Best of Show.
"We went down there and it was a blessing that came our way," says Black, the group's lead singer. "We appreciate that."
Black's cousin, Mike Chatterton, a retired law enforcement officer from Poca, W. Va., sings baritone and rounds out the group.
Taking the stage last, out of 12 entries, the Master's Trio turned heads with rousing covers of the Down East Boys' "Every Word" and Greater Vision's "Rolled Back Stone." While the Trio was honored and humbled to receive the accolades, it was really another opportunity to share the word and encourage those in attendance.
It's the philosophy of a Trio that tries to live as its name suggests. "We don't want to just be known as three guys up there singing," Chatterton says. "We want to use this as a ministry."
As we gathered around a table at Willis' home, ministry was evident. The group had just earned one of the highest statewide honors, but the members talked much more about how God had blessed the undertaking, which began on April 8, 2017, at the very same table.
Willis, who began singing with his parents as a sixth-grader in Dixon, Ill., had been a part of several groups before locating in Mt. Sterling, where he at one time served as the worship pastor of First Church of God. His Southern gospel roots had taken him to several groups in Indiana and Illinois, most recently with Common Bond, a well-known regional group based in Mt. Sterling at the time. Willis joined with Black, who had retired from the construction business, and Bryan Hatton to form the Master's Trio.
Hatton soon left the group, but Black says that was an opportunity for God to provide. "We prayed the Lord would lead someone our way," he says. "It's kind of ironic, but this is how the Lord works. Our baritone (Chatterton) is my cousin, so I have known him all my life, basically. He had called me before and asked if I knew a group that needed a singer, but at the time we didn't need anybody.
"I thought I would call back. Mike had been in a revival service and the preacher said, 'What can you do for the Lord? What can you do in his service?'"
Chatterton had been singing some solos in his church but when Black called a few days later, he jumped at the chance to join the Master's Trio.
Black continues, "So we got together and God has blessed this thing more than we ever thought he would. The biggest blessing is to be able to share the message of the gospel."
Black and Chatterton have been singing gospel music for more than 40 years.
The style is decidedly Southern gospel and the Master's Trio delivers a message of Christ wherever they can. The group is based in Mt. Sterling, but simply lists its hometown as "Central Kentucky" on its Facebook page, and while Black and Chatterton reside in the Kentucky-Ohio-West Virginia Tri-State area, the bulk of the group's appearances have been in central and east-central Kentucky.
Willis, who works as a truck driver, says the group has been as far south as Tennessee and will be making its third trip to Kewanee, Ill., about an hour southeast of Davenport, Ia., this fall.
The music is outstanding and the singers are all talented, but sitting down with the group after their regular rehearsal session revealed the intangible that sets the Master's Trio apart. At times, these grandfathers cut up with each other like little boys. "Honestly, this is more like a brotherhood, if that makes sense," Black says. "If you can't get along with the person you are singing with, it's going to reflect to the people listening."
Since the fair, the Master's Trio has received many congratulatory messages and they've struck up a friendship with The Noblemen, the popular Shelby County quartet that won that division at the fair. By chance, the groups were seated next to each other throughout the Gospel Music Showcase and Black says they will put on a joint concert at Camargo (Ky.) Church of God.
The group is also looking forward to releasing their first CD. The project was recently recorded and includes a song Willis wrote with his college buddy, George Mick, entitled, "A Blessing's on the Way."
Right now, the Master's Trio is blessed by simply sharing the gospel in song. It's a passion and a life.
Says Willis, "The story is told that when I was one week old, I was pushed under the front pew at a singing because my mom and dad had a quartet singing somewhere." He laughs. It's because the story underscores that singing about Jesus is simply in the Master's Trio's blood. And it's there to stay.
Master's Trio has well-known connections
Kevin Willis remembers those days when he was a student at Olivet Nazarene University in Illinois and singing with a gospel group."We used to do a lot of stuff hanging out with the Cathedrals," he says. "Particularly, the piano player at the time, Roger Bennett, kind of hung out with us." Bennett, a member of the Southern Gospel Music Hall of Fame, would stay with the Cathedrals until the group retired. He then helped form Legacy Five but passed away in 2007 at age 48.
For Steve Black and Mike Chatterton, the connections are much closer. First, they are both related to country and bluegrass music Hall of Fame member Ricky Skaggs and commend his deep faith. "He's got the goods," Black smiles.
And Black and Chatterton became close to one of gospel music's all-time greats, Squire Parsons. "Mike and I sang many church homecomings with the group Squire used to sing with the Cavalrymen, before joining the Kingsmen," Black says. "In that group was Conrad Cook, another great songwriter, as well as Squire's brother Virgil. A few years later, Mike became a neighbor of Squire's. I think it's safe to say that Mike has been in touch with Squire more than I have. As a matter of fact, Mike was asked by Squire to make the first trip with him when he went to join the Kingsmen."
By John Herndon
First published on kentuckysings.com, September 11, 2019 (kentuckysings.com/tag/masters-trio/)
John Herndon is a regular contributor to SGNScoops Magazine
John Herndon is a writer for SGNScoops Magazine and also has a website called KentuckySings. John is a Kentucky native who was raised listening to gospel music. As a child, the Sunday morning routine always included the Gospel Singing Jubilee and his summers were filled with all-day-singings-and-dinner-on-the-ground listening to local groups just about every Sunday. He remembers seeing The Prophets at his county fair when he was seven years old and eventually, he became a huge fan of The Oak Ridge Boys, The Imperials and J.D. Sumner and the Stamps. John spent 20 years in the located ministry and during this time, he began writing local sports for The Anderson News in Lawrenceburg, Ky. For the last 16 years, he has been the full-time sports editor of that paper. John has won over 100 awards from the Kentucky Press Association, the Society of Professional Journalists and Landmark Community Newspapers. He loves listening to gospel music or playing one of his guitars. John lives in Lawrenceburg with his wife, Stephanie, and a 17-year-old daughter. He has three grown children and four grandchildren.
Read more Gospel Music News in the latest SGNScoops Magazine Online HERE.
Download The SGNScoops Magazine PDF 
Here
Find SGNScoops Magazine On Facebook 
Here
Listen To Gospel Music 
Here
Tags:
gospel music
,
John Herndon
,
Kentucky Farm Bureau
,
Kentucky Sings
,
Kentucky State Fair
,
Kevin Willis
,
Master's Trio
,
Mike Chatterton
,
sgnscoops
,
Southern Gospel Music
,
Steve Black
Posted in
artists
,
sgn scoops magazine
|
Comments Off

on Master's Trio emphasizes ministry above all else