Written by SGN Scoops Staff on October 16, 2020 – 2:44 pm -
Fire In The Hole
We're asking everybody reading this to please say a prayer for The Sound right now. On our way back to Michigan our engine caught fire and forced us to evacuate on the side of I-75. Everyone is safe, all of our belongings and equipment are safe, and we're extremely thankful to God that we were able to detect and contain the fire quickly. We're currently trying to figure out how to proceed this weekend as far as our safety and travel are concerned, but we would appreciate all of the prayer and help we can get!
We're looking forward to seeing all of you on this week's Tuesday night LIVE video! We'll update you more on the situation at that time. Thanks in advance for keeping us in prayer!
Tags:
southern gospel
,
The Sound
Posted in
announcements
|
Comments Off

on Pray For The Sound
Written by SGN Scoops Staff on September 23, 2020 – 6:13 am -
Are You Invested or Committed?
by Roger Barkley, Jr.
I am sure you have all heard the story about the farm where the animals got together and had a talk. They decided that they loved living there so much and the farmer took such good care of them that they would surprise him with breakfast.
The horse gathered the wheat and took it to the mill for the flour. The head rooster decided they should make the following menu: milk, butter, a cheese omelet with ham, sausage, and bacon. The old heifer bellowed out that she was proud to serve her delectable milk and cream with which they could make anything their little hearts desired.
The cackling hens were all a twitter and started collecting eggs right away.
The pig was silent. Everyone was rushing around doing something for the farmer and yet the pig was scorned because it seemed he was doing absolutely nothing.
As a tear rolled down his cheek, the pig spoke up and said, "It's true the cow and the chickens, while serving a much-needed place, only have an investment while I have a decision to make and a commitment of my entire self."
The barnyard was silent.
We can all relate, in one way or another, to the animals in the barnyard: the old heifer bragging on what she was doing; the cackling hens running around without thinking because they were so busy or so heavenly-minded that they were of no earthly good; and even to the pig.
A pastor friend told me once that we were all brought up out of the same mire of sin as that Prodigal son. It might have been one of us he was sitting by when he made a decision.
The decision is yours today of investment or commitment–wholehearted or halfhearted. Dad used to tell us boys that he didn't care what we did for a living as long as we did it to the best of our ability. Whether you work on cars, work at a factory, sing, or shovel out a barn, do it the best you can. Be committed to what you do.
As this crazy world needs God more than ever, from our worship to ministry and to our daily walk, we likewise need to be committed more than ever. We need to be committed and not just invested. 
Tags:
Roger Barkley
,
southern gospel
Posted in
announcements
|
Comments Off

on Are You Invested or Committed?
Written by Staff on June 28, 2020 – 10:33 am -

Coastal Media and SGNScoops present the Top Ten nominees for the 2020 Diamond Awards, for all fans, artists and industry personnel to vote to move to the next round. To vote for your favorites, click HERE.
"We are thrilled to present the list of nominees for this year's Diamond Awards," says Patz. "There are well-deserving artists in each category and I encourage every fan and industry member to vote for their favorites. It's going to be a great year for the awards!"
To see the list of nominees and vote for your favorites, click HERE.
Fans will now vote in each category and a list of the Top Five nominees will be announced at the end of summer. Voters will then choose their favorites, with the final winners to be announced in a gala presentation at the 2020 Diamond Awards, held in Pigeon Forge, Tennessee, on October 27, 2020. Vote today.
The 2020 Diamond Awards ceremony will be held during the Creekside Gospel Music Convention, October 25 – 29, 2020, at the Smoky Mountains Convention Center, Pigeon Forge, Tennessee. The Convention features daily showcases, evening concerts, midnight prayer, and several special events during the week. General admission is free.
The voting site for the top ten Diamond Award nominees can be found on the SGNScoops website here. Vote today.
For more information on the Creekside Gospel Music Convention and the 2020 Diamond Awards ceremony, as well as accommodations and VIP tickets, contact Rob Patz at 360-933-0741. More information can also be found on the Creekside Gospel Music Convention Facebook page.
Create your own user feedback survey
Tags:
Diamond Awards 2020
,
southern gospel
,
Southern Gospel News
Posted in
announcements
|
Comments Off

on 2020 Diamond Awards Top Ten Nominees Announced
Written by Staff on May 24, 2020 – 7:51 am -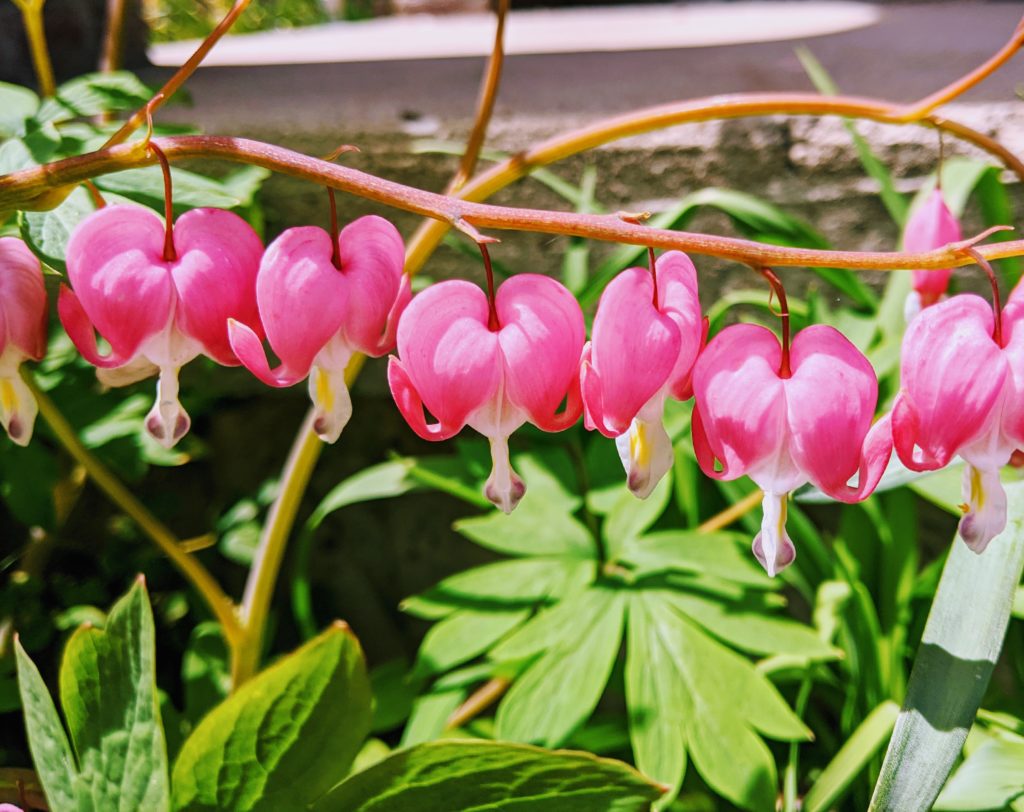 2020 May SGNScoops Magazine Editor's Last Word By Lorraine Walker
It's the merry month of May and as I write this, I wonder how merry we are right now. I don't know what measures of restraint the coronavirus is still placing on you at this moment, but I do know that isolation like we have been experiencing can increase fear, depression, and anxiety. I hope and trust you are finding ways to combat this, as your mental health is as important as your physical health and shouldn't be ignored.
When I need to uplift my mood, music is one of the tools I use. I turn on music that uplifts, encourages, speaks of our Lord and his power, and usually something with a beat or groove I can't ignore. 
One artist that always grabs my attention is on our cover this month. 11th Hour has carved a niche for themselves in gospel music and their releases continue to show a refinement in their musical talents. As well, Jaquita Lindsey is an SGNScoops alumni, sharing her writing abilities with us for years. 
On a side note, Logan Smith was one of my first online interviews for SGNScoops TV in 2011. He was a lot more comfortable than I was, even though he was quite young at the time. I have to say right now that it was not well done on my part, as the camera seemed to deplete any conscious thought in my head at that NQC. The little red-haired boy I interviewed was already on Gaither videos at the time, and he, along with Jaquita and Amber, are doing a stellar job now as they climb charts and win awards. 
I could not have foreseen then where Logan would be now, anymore than I can tell you now where any one of us will be tomorrow. Shortly after that interview, my life was changed forever with sickness. I know now that the fibromyalgia I contend with daily had its roots in that sickness.
May is Fibromyalgia Awareness month, so I want to send a prayer to all of you reading this that fight a similar war. This debilitating illness has no cure. Fatigue, pain, insomnia, mental health issues, gastrointestinal irregularities, headaches, and cognitive problems, are just a few of the battles those with Fibro face daily. We wear purple for awareness, and ask that you say a prayer for us today.
I wonder how many more people than usual found themselves praying to God in the last few months? In the middle of the COVID-19 pandemic, everyone was praying they would be safe and that things would just go back to normal. We know that nothing in this world goes back in time any more than the earth can spin backward. To imagine that our lives would return to normal is equally as unrealistic.
We must be prepared for the new, as the old will never be again. That is not something to be feared, but accepted as part of life. Whenever we face a big change, we need to recall the events of the Easter season of last month. The power of the old and sinful died on that cross. The new and eternal was brought out of that tomb. Our Lord and Savior, Jesus Christ, has promised us new life, and fresh mercy every day. He alone walks before and behind us, able to give us guidance through our new normal.
A seed planted in the ground has to die before becoming a new, fruitful entity. I pray that all of us will look with intelligent eyes at what needs to be left in the past, what needs to die, for us to prosper in our new day. Hold on to Jesus today, my friend. He is the maker of all things new. And that place where pieces of your life were laid to rest? Look at the place where Jesus was buried. He can turn graves into gardens. 
By Lorraine Walker
First Published by SGNScoops Magazine in May 2020
Did you know that you can receive the printed, full-color version of SGNScoops Magazine by subscription? Find out more 
HERE
.
Find SGNScoops Magazine On Facebook 
HERE.
You can download the latest edition of SGNScoops Magazine 
HERE
.
Read the latest edition of SGNScoops Magazine online
HERE.
Listen To Today's Gospel Music
HERE
Tags:
11th Hour
,
Editor's Last Word
,
gospel music
,
Lorraine Walker
,
SGNScoops Magazine
,
southern gospel
Posted in
Christian interest
,
Devotionals
|
Comments Off

on Lorraine Walker: Headed toward a new normal
Written by Staff on May 22, 2020 – 9:17 am -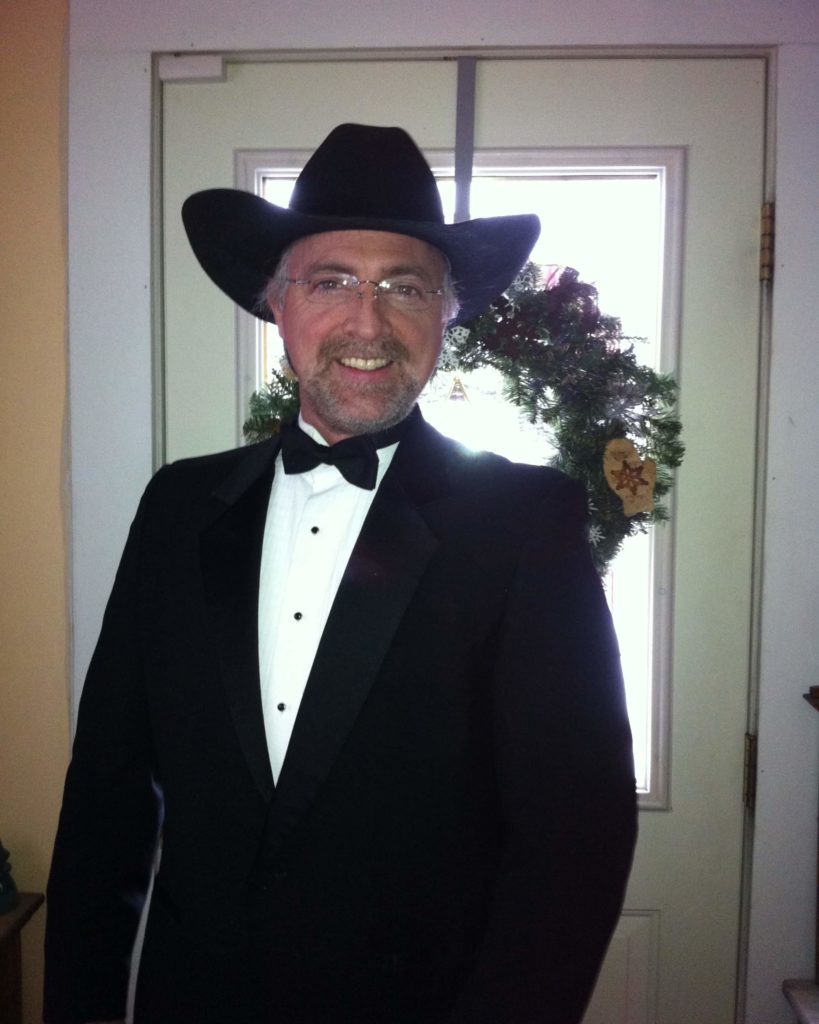 Beyond the Song by Jantina Baksteen
In this edition of Beyond the Song, SGNScoops is pleased to introduce Marty Smith, Christian Country DJ for Heaven's Country. On-air music, weather online or on the radio, on our phones or iPods, is usually the first place where we hear a new song that touches our heart, emotions, and life. The DJs that present this music fulfill a very important role. Marty Smith takes this role very seriously and uses it as an opportunity for ministry.
Jantina Baksteen: Please give us a short introduction of yourself for those who've never heard of you?
Marty Smith: My name is Marty Smith. My wife and I live in Bayfield, Colorado, with our two dogs. Our three daughters are grown and on their own and live in Colorado Springs, Colorado. I'm a  morning host on Heaven's Country. I've been a disc jockey for about thirty years now. I started radio in 1990, at a small AM station in Kansas City, Missouri (AM 1090 KEXS). Our format was Southern Gospel. I've worked other formats including Christian Country, Soft Rock, Mainstream Country, Contemporary Christian music and Inspirational Music. I love getting on the air everyday. It's so much fun! I broadcast from my radio station in Bayfield, Colorado. We're a local station with a global impact.
JB: You broadcast for Heaven's Country, an online radio station. Are you the owner?
MS: Yes, I am the owner and morning host of Heaven's Country. Bev McCann is our afternoon drive time host ("Your Drive Home with Bev"), and Les Roberts is our evening host ("Evenings with Les Roberts").
JB: How and when did this radio station start?
MS: Heaven's Country first went on the air on April 1, 2011. I spent two years putting it all together before I went on the air. I wanted to make sure it had that professional sound I was looking for. My goal was to present a Christian Country radio station to the world that would compete with mainstream country radio. Looking at our listening numbers, we have more listeners than a lot of mainstream country stations.  We pride ourselves on our professionalism. I wanted to have a fun radio station that people would enjoy and look forward to tuning in to. Millions of people tune in to Heaven's Country.
JB: What is your mission?
MS: To reach the lost with the good news of Jesus Christ through Christian Country music. My mission is to get this music to as many people as I possibly can. I can't physically travel the world to share the gospel, but my voice does. It's pretty humbling.
JB: What kinds of music do you broadcast?
MS: Christian Country music. However on my morning show, I might play some Southern gospel and Christian Contemporary as well. My listeners love it. They have a wide range of musical tastes.
JB: What's your history in radio?
MS: I started my radio career in 1990. People kept telling me they loved my voice. I tried for years to get into radio but Program Directors kept telling me I was too old at the time. I walked into AM 1090 KEXS and they asked if I had any experience. I told them I did not and they slammed the door in my face. I went in and filled out an application anyway. On my way home, I prayed, "Lord, I give up. If this is what you want, then you do it. I'm going to leave this in your hands." Five days later they called me up for an interview. They were concerned that I didn't have any on air experience. So I told them, "You need help and I need the experience so I tell you what, I'll work free for thirty days and if you don't like what you hear, let me go." The owner at the time (Gary Babb) gave me a chance, and here I am, thirty years later. If it wasn't for him, I never would have gotten into radio.
JB: Do you sing?
MS: Only in the car or in the shower. My dogs run when I sing, tails between their legs, whining as they run out of the room!  It's not pretty.
JB: When you mute your mic and step out of the studio, what keeps you busy?
MS: Step out of the studio? What?  Just kidding. I work a full time job running a lab and x-ray department at the Southern Ute Indian Health Center. My full time job funds my radio station.
JB: Do you have a music hero?
MS: Mid South and White River. Those two groups helped define and put Christian Country music out there for the world to hear and enjoy. I'm also a big George Strait and Alabama fan. Their gospel songs are amazing.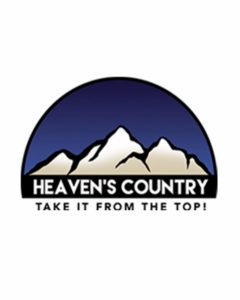 JB: What message do you want to share the world in this crisis we live in with the Corona pandemic?
MS: Hope. God's got this. I know it's scary right now and there are a lot of unknowns to us, but God is not surprised by this. We're gonna get through this. I believe when we do, we'll see ourselves closer to God and hopefully we won't take too many things for granted anymore. Oh, and remember to wash your hands, cover your mouth when you cough and be sure you are social distancing.
JB: How can listeners tune in?
MS: Just go to www.heavenscountry.com and click the player at the top of the home page. You can also download our Heaven's Country Radio App there on the home page.
JB: You also do a Facebook live show. Share with us something about that.
MS: I broadcast my show not only on Facebook, but on my You Tube channel, the WOTG Radio Network, The Heaven's Country Radio Network, WOTG TV West and Heaven's Country TV and ROKU. You can find me on Facebook by typing in, "Marty Smith Durango." It will go straight to my page. Be sure to follow me and it will let you know when I'm on the air. During this Coronavirus pandemic, I'm on twice a day, 6 AM and 2 PM LIVE (Mountain Time) on Facebook. It's a chance for my listeners and I to get together, stay inside and practice Social Distancing. I also host a Christian Country Classics show called, "The Triple C on HC," every Saturday night at 7 PM. All times are MTN Time. You can also subscribe to my YouTube Channel. Just look for, "Mornings with Mar-Tay" and subscribe.
JB: What is the reach of your radio show?
MS: Worldwide. I tell people, "We're a local radio station with a global impact," because Heaven's Country has reached every country in the world, but we also impact Bayfield. I'm very humbled by this. It's amazing that with just the touch of a button, Heaven's Country is heard worldwide. When I do my live Facebook and You Tube show, I have about twelve to fifteen countries that tune in every morning. On average, we have fifty to sixty countries tuning in everyday.
Be sure to listen in to Heaven's Country every morning with Marty Smith to hear some great music and meet a great community of listeners. Marty Smith will encourage you and leave you laughing. As Marty would say, "Take it from the Top!"
https://www.facebook.com/EMTMarTay
Tags:
Beyond the Song
,
christian country
,
gospel music
,
Heaven's Country
,
Jantina Baksteen
,
Marty smith
,
southern gospel
Posted in
Beyond the Song
,
christian entertainment
,
Christian interest
|
Comments Off

on Beyond the Song: Meet DJ Marty Smith
Written by SGN Scoops Staff on April 7, 2020 – 2:33 pm -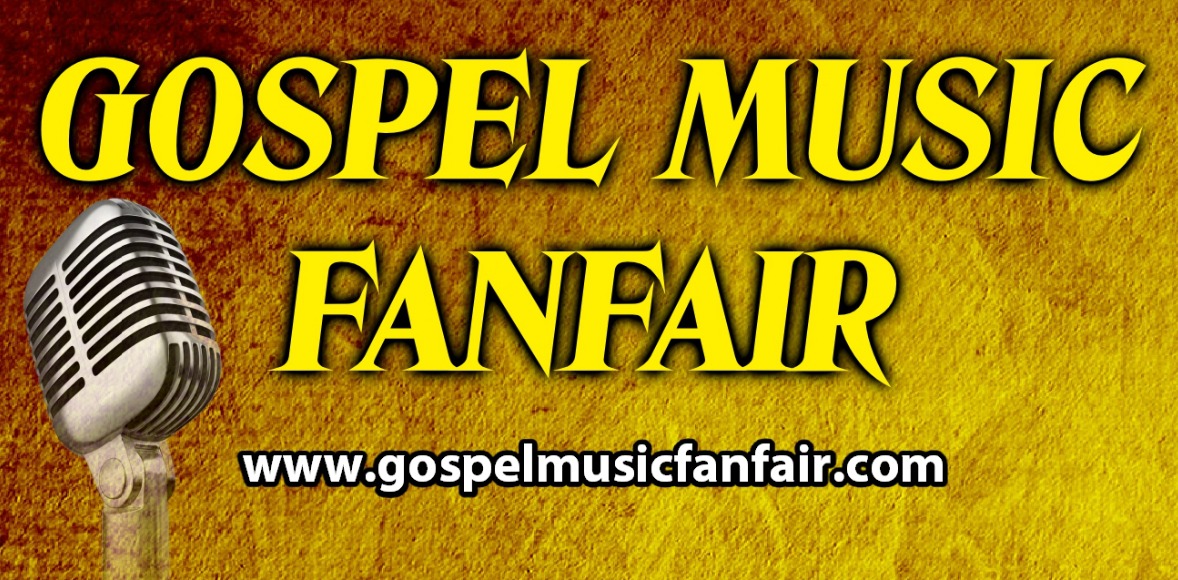 In order to comply with federal mandates and the CDC's recommendation for limiting public gatherings
due to the Coronavirus, Wilds & Associates has announced the cancellation of the 2020 Gospel Music
FanFair scheduled for May 11-16 in Somerset, KY. Earlier today, Wilds & Associates CEO Randall Wilds released this
official statement:
"We have been closely monitoring the developments concerning COVID-19 and will continue to assess
the situation. But at this time, we felt we had no choice but to cancel the 16th annual Gospel Music
FanFair for the sake of everyone's health and safety. We are disheartened with having to make this
decision. The fellowship and comradery among fans, artists and industry leaders that we have enjoyed
for the past 15 years will be missed. Thank you for your patience and understanding during these
uncertain times."
"I have faith that we will overcome this horrific pandemic by the help of God. With our hope and trust in
Him, we can look to a brighter future. Unless Christ returns before then, I hope to see everyone happy
and healthy at next year's Gospel Music FanFair already planned for May 10 through the 15th. In the
meantime, let's continue to do all we can to help those who have been effected by the virus and
continue to pray for our nation and for one another."
The 2020 Gospel Music Fan Awards scheduled on the final evening of the event has not been cancelled
but is being postponed until a later date. Tentative plans are underway to televise and/or live stream
the event without a live audience. Details are forthcoming. To stay informed of further developments on
this and future events, please visit www.wildsandassociates.com to subscribe to the newsletter or visit
www.christianvoicemagazine .com for the latest updates.
As a reminder, fans can still submit their votes for this year's Gospel Music Fan Awards until May 1st.
Visit www.christianvoicemagazine.com to access the online official Top 10 ballot.
Tags:
gospel music fanfair
,
southern gospel
Posted in
announcements
|
Comments Off

on Wilds & Associates Announces Cancellation of the 16th Annual Gospel Music FanFair
Written by SGN Scoops Staff on March 31, 2020 – 11:48 am -
ALEXANDRIA, IN – In order to comply with the CDC recommendations for limiting public gatherings due to the Coronavirus, Gaither Management has made the decision to reschedule the Gaither Family Fest in the Smokies event to Labor Day weekend, September 4-6, 2020.
According to Gaither Management President, Gina Brisco, "For 30 years we have loved gathering together each Memorial Day weekend to present the Gaither Family Fest event. This was a very difficult decision but one we felt had to be made. Even though it will be a different holiday weekend this year, attendees will still get to enjoy five incredible concerts, featuring a great lineup of Gospel music's finest singers, sharing hymns and songs that will be oh so much sweeter when we gather in September."
"I can't tell you how much Gloria and I look forward to the Memorial Day weekend in the Smokies at Family Fest," states multi-Grammy winner and Gaither Vocal Band founder, Bill Gaither (pictured in attached jpg with wife, Gloria). "It's good to see our friends and have a chance to get to know them a little bit better than we can on a one-night-stand concert. We love having three whole days, and we were looking forward to it this year; however, in light of the virus that is affecting all of us, we thought it would be wise to postpone it until September 4, 5 & 6 – Labor Day weekend. It's the same kind of a holiday where we have the four days with the Monday free for our friends to be able to roam in the mountains and have fun after the event is over. So we hope that everyone will understand and that everyone will join us September 4, 5 & 6 in Gatlinburg."
According to Gaither Management, tickets already purchased for the 2020 event will be valid and honored for the new event date.  Refunds will be available when requested on or before April 24th if the ticket holder cannot attend on the new date. After April 24th, all tickets are non-refundable, but in extenuating circumstances exceptions will be made. Current ticket holders who are unable to attend the event Labor Day weekend are advised to email the Gaither office (
customerservice@gaithermusic.com
) to request refund. "In these uncertain times, we understand that circumstances change," Brisco stated. "Our desire is to be as accommodating as possible to all of our loyal fans and friends. We appreciate everyone's patience and understanding during this time. This decision was not made lightly but we want to keep all those who will be attending, as well as the artists and staff safe. We look forward to seeing everyone  in September!"
Gaither Management is closely monitoring the developments concerning COVID-19 and will continue to assess the situation in the coming days and weeks to make determinations regarding additional upcoming events. Visit
www.gaither.com
for updates regarding Family Fest 2020, as well as other Gaither concert events.
Tags:
Family Fest
,
southern gospel
Posted in
announcements
|
Comments Off

on GAITHER MANAGEMENT ANNOUNCES POSTPONEMENT OF ANNUAL FAMILY FEST EVENT
Written by SGN Scoops Staff on March 27, 2020 – 2:40 pm -
During these difficult times, many are taking the opportunity to encourage others by sharing their ministry and music through live streams. That is exactly what the Ark Encounter will be doing Friday evening, March 27th, from their Answers Center Theater.  CEO and Founder of the Ark Encounter and Creation Museum, Ken Ham, will began the live stream at 7pm EST.  Ken will be presenting an evening of music and encouragement with resident Ark Encounter artist, Steve Hess & Southern Salvation.
Visit Ken Ham's official facebook page at 7PM EST / 6PM CST, Friday March 27th to watch the LIVE STREAM.
Tags:
Ark Encounter
,
southern gospel
Posted in
announcements
|
Comments Off

on LIVE STREAM from the Ark Encounter
Written by SGN Scoops Staff on March 27, 2020 – 9:24 am -
Nashville, TN  – Like most of us, The Collingsworth Family has the desire to do something helpful during this unprecedented time in our history, and they have found a way to do just that. As a family group, they are uniquely set up to be able to offer a concert from home. This Sunday evening, March 29, they will gather around the piano and do a free concert via Facebook Live. It will begin at 8:00 pm Eastern (7 pm Central). Not only will this be a special time of worship, but it will also be a fundraiser for the international organization, Samaritan's Purse.
"What an opportunity we have to model Jesus to a world that is sitting up and taking notice in this unprecedented climate," shares Phil Collingsworth. "We're thrilled to partner with a sister ministry like Samaritan's Purse, who is on the front lines of this fight."
Currently, Samaritan's Purse, based in Boone, NC, and founded by Franklin Graham, is set up on the frontlines in Cremona, Italy, where their medical team has set up a field hospital and is treating patients who have been diagnosed with COVID-19. During the hour-long Facebook Live concert, fans will have the opportunity to donate directly to Samaritan's Purse while enjoying the harmonies and music of The Collingsworth Family. 100% of all donations will go directly to Samaritan's Purse.
For more information on Samaritan's Purse, click HERE.
Tags:
southern gospel
,
The Collingsworth Family
Posted in
announcements
|
Comments Off

on The Collingsworth Family Shines a Light by Giving Back
Written by Staff on December 24, 2019 – 1:14 pm -
Atlanta, GA. (December 24, 2019) – WATC Television out of Atlanta, Georgia, will be airing the SGNScoops 2019 Diamond Awards celebration on Friday, December 27, from 7:00 – 9:00 p.m. The ceremony was held at Creekside Gospel Music Convention on Tues. Oct. 29, 2019, at the Smoky Mountain Convention Center in Pigeon Forge, Tenn. This year's awards honored industry veterans Eddie Crook, Jan Goff, Kenna Turner West, and Gerald Crabb, as well as newcomers Jessica Horton, Chronicle, Day 3, and Justified. "King Jesus" singers, Eagle's Wings, swept the Bluegrass awards, winning all four categories.
Patricia Mathis and her crew of WATC TV, Atlanta's TV 57, recorded the 2019 Diamond Awards. Those outside of the Atlanta, Georgia viewing area can view it online at www.watc.tv.
Rob Patz, CEO of Coastal Media Group and Publisher of SGNScoops commented, "The Diamond Awards are always a special time of honoring the Gospel artists that fill our world with the music we love. We are glad to be able to share the 2019 ceremony with fans across the nation and the world by television and internet. We are grateful to Patricia Mathis and WATC-TV for their professionalism, experience and dedication in airing quality Gospel music programs. We had a great time at the Awards and we hope everyone will tune in and watch!"
The Williamsons, The Dodrill Family, Mark209, Cami Shrock, The Pine Ridge Boys, and Josh and Ashley Franks, were a few of the artists on the Diamond Awards schedule. The program will re-air again in 2020 on the WATC network.
About WATC TV: WATC TV provides Atlanta with a mix of family, Christian and educational programming. It is known to viewers as the home of Atlanta Live and is seen over the air throughout the metro Atlanta market and also in over one million cable and satellite homes. WATC is the home of many original series and has been honored with numerous Angel and Telly Awards, as well as receiving its first EMMY in 2010. The station's programming can be seen around the world via video streaming located on the WATC website at  http://www.watc.tv/
About Creekside Gospel Music Convention: Creekside Gospel Music Convention held its inaugural event at the Smoky Mountain Convention Center, Pigeon Forge, Tennessee in 2012. The CGMC is presented by SGNScoops and Coastal Media Group at Pigeon Forge and is the home of The Diamond Awards, Jerry Goff Award, Christian Country at the Creek, and other special events. Next year's dates are October 25 – 29, 2020. For more information on Creekside Gospel Music Convention visit 
http://www.creeksidegospelmusicconvention.coms
About SGNScoops: SGNScoops Digital is a fully-downloadable monthly magazine that exists to promote the gospel by unveiling what is intriguing and real about Southern Gospel and Christian Country music. SGNScoops offers music news and views as well as concert and book reviews, inspirational articles and features reaching beyond our gospel music world. SGNScoops is the home of the Diamond Awards, a fan-based annual awards program recognizing the best in Southern, Bluegrass, and Country Gospel music. For more information: https://www.sgnscoops.com/
Tags:
2019 Diamond Awards
,
Bluegrass Gospel
,
Creekside Gospel Music Convention
,
diamond awards
,
gospel music
,
sgnscoops
,
southern gospel
Posted in
announcements
,
artists
|
Comments Off

on Diamond Awards 2019 to be aired December 27, 2019