Written by scoopsnews on November 11, 2020 – 1:08 pm -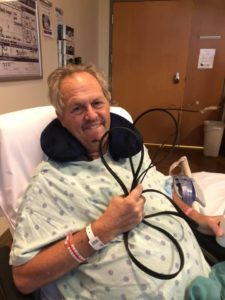 From Steve's wife…..
We brought the stripped van motor belt so Steve could see why we were a hour late! Thankful we made it! This is proof our prayers work!
Thank you Jesus for answering prayers…
It's so good to see you smiling Steve!
Tags:
Steve Weatherford
Posted in
announcements
|
Comments Off

on Great News….. Praise Report
Written by scoopsnews on October 22, 2020 – 5:11 am -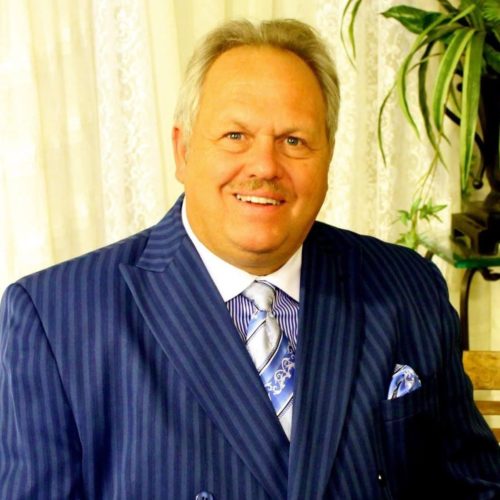 From Standalee Smith Weatherford
Steves Covid Battle Update 10-21 PM: 🙏Prayer Warriors! Steve is scheduled to have his Ventilator tube removed early in the morning (Thurs.). This is very delicate and coordinated procedure especially for a singer. We need Steve to be calm and not anxious. We need for his voice to be protected. We need to pray his Dr. is attentive to Steves needs and pain.
I just had a nurse tell me that,"Most Covid patients never come off ventilator. The fact that Steve is doing so much better after just 9 days on Ventilator is an Absolute Miracle!"
We are Praising the Lord! And send our Thanks to each of you who have prayed and asked others to pray for Steve. God Bless you!
Requested address: PO Box 36, Paoli, OK 73074
Tags:
Steve Weatherford
Posted in
announcements
|
Comments Off

on Update on Steve Weatherford
Written by scoopsnews on October 11, 2020 – 3:53 pm -

By Vonda Armstrong
If you know much about the history of Southern Gospel Music, you are familiar with the name, Weatherford.
The Weatherford's were formed by husband and wife Earl Weatherford and Lily Weatherford, who began singing together in the mid-1940s in Long Beach, California, after their marriage in 1944. Earl had founded the group prior to this as an all-male troupe, and Lily began filling in on the tenor parts in 1948, eventually becoming the group's most visible member. They moved several times over the next few decades, to Fort Wayne, Indiana, Akron, Ohio, Fontana and Sacramento, California (as part of the staff of Calvary Temple), and Paoli, Oklahoma.
The group sang on California radio stations (KFOX- KBGR-KBIG ) in the 1940s, and was offered a full-time spot on radio station WOWO in Fort Wayne, Indiana, in 1949. In the 1950s, they recorded for RCA Victor. In 1959, The quartet's In The Garden album for RCA was produced by Chet Atkins, and also featured guitar work by Atkins. It was recorded in Nashville at RCAs Studio B.[citation needed] They also worked in collaboration with evangelist Rex Humbard between 1953 and 1963. The group's other key members at this time were Glen Payne, Armond Morales, and Henry Slaughter.
The Weatherfords departed Akron, Ohio, for California in 1963, and the groups The Cathedrals and The Imperials were formed from members of the Weatherfords at this time as well. (Wikipedia)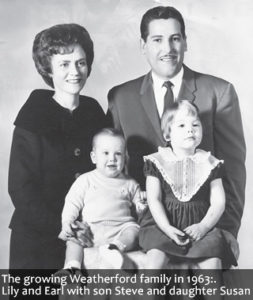 Other notable members included Dallas Holm, whose time with the group was short due to his draft requirements during the Vietnam War; Jim Hammel, who went on to be a long-time member of the Kingmens Quartet; David Engles, who now owns and operates a radio network out of Tulsa, Oklahoma (KNYD); and Dave Roland (Dave & Sugar).
The Weatherfords were featured on Greystone Productions: The History Of Southern Gospel Music, that was featured on many PBS stations in the mid 1990s, as well as several of the early editions of the Gaither Homecoming Videos.
Earl Weatherford died in 1992. In 1999, Lily published an autobiography, With All My Heart. She performed with the Weatherfords and retired in June 2013. Earl and Lily Weatherford were inducted into the Southern Gospel Museum and Hall of Fame in 2000.
Son, Steve Weatherford stated in his Bio on his website, "My lifetime of music has led me to some wonderful places and I've met some great people as these photos show. I look forward to the times ahead continuing to bring quality Gospel music where ever I'm invited. 
As many of you know from several recent posts by SGN Scoops and others, Steve is battling Covid- Pneumonia and is in the hospital in ICU.
So today. We wanted to celebrate The Weatherford's in honor of Steve and to remind him that he has many friends all over the world  that love his family and are praying for him.
Tags:
Steve Weatherford
,
Weatherfords
Posted in
announcements
|
Comments Off

on Remembering The Weatherfords
Written by SGN Scoops Staff on January 12, 2013 – 2:31 pm -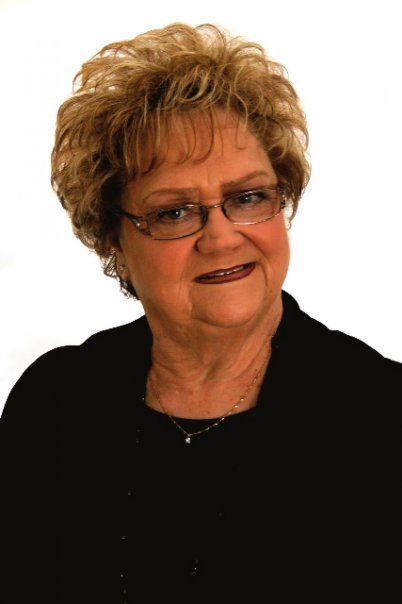 A Special Message from Lily Fern Weatherford
January 12, 2013
After much prayer and thought, my years of traveling with the Weatherfords will be coming to a close at the end of May, 2013. I turned 84 this past November, and have just celebrated my 70th year in full time ministry. i will be making our annual Florida tour that will last through February as well as one more tour to California and once that is completed at the end of May, I will be retiring. I have sold my home in Paoli, OK and will be moving to Broken Arrow, OK, where my daughter, Susan, and her husband Tim are living.
I feel that this is what the Lord wants for my life at this time. Over the past several years, there have been so many changes in the economy and and state of the country that it has become financially unfeasible for me to continue on in the same manner of ministry. Churches and pastors have changed their way of ministry and are not supporting the Southern Gospel groups as they have in the past. The Weatherfords have always depended on the church and free will love offerings to keep us going. Fuel prices are outrageous as well as other costs of keeping on the road. All these things have caused me to come to this decision.
Steve is planning to continue in some form. He will be making announcements as to the future of the Weatherfords. Steve has been faithful to the Weatherfords for 37 years and he wishes to carry on. I would appreciate it if you would support him as you have supported us with your love and prayers. You can contact him through his website at theweatherfords.com.
Please come out to these final dates and see us if you possible can. Our schedule is at www.lilyweatherford.com. I will be putting updates on my website, as well as on my Facebook page.
Sincerely,
Lily Fern Weatherford
Tags:
Faith
,
Lily Fern Weatherford
,
southern gospel concerts
,
Southern Gospel News
,
Steve Weatherford
,
West Coast Tour
Posted in
announcements
|
Comments Off

on A Special Message from Lily Fern Weatherford