Written by Staff on October 10, 2020 – 3:06 pm -
By Allison Lynn
The image of us alone in our hotel room was more than I could bear.
It was just three days from Thanksgiving, and my husband, Gerald, and I were very far from home. As a touring ministry, we've gotten used to being away from our family for months on end. We've missed countless birthdays, anniversaries, and family celebrations because of our unconventional work schedule.
But this was the first time we were going to be away from our families for Thanksgiving.
We were currently on our first tour across the Canadian prairies. I'm not exaggerating when I say that we didn't know anyone for miles! Technically, I knew we would be away for Thanksgiving, but the reality of it didn't really dawn on me before we hit the road. Now, the date loomed on the calendar. I could just see it: In three days, we would be alone in a hotel room, eating cheap take out, watching reruns on hotel cable, and feeling very sorry for ourselves.
The thought of it was more than I could bear. I decided to be proactive. I wrote a post on Facebook: "We're about to spend Thanksgiving alone in Winnipeg, Manitoba. Does anyone know of a church or community center hosting a public dinner?" There, I thought, with all the people we know, someone has to have some idea!
A friend wrote back, "My friends live outside the city. I'll connect you with them."
So, three days later, we found ourselves driving to the town of Dauphin, Manitoba, to spend Thanksgiving with strangers.
Husband and wife, Gary and Betty Medwechuk, had a dream of building a small cabin next to their house. They wanted to create a quiet space where folks in ministry could retreat for rest and refreshment.
Our hand-scrawled directions led us to the sign: In His Rest Retreat. Gerald and I stepped out of the car, a little tired, a little hungry, and mildly apprehensive. Thanksgiving is a time for family. Would it be okay to intrude on this private celebration?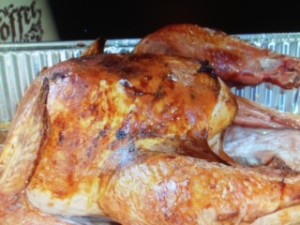 As we stepped into Betty and Gary's home, we were immediately met with warmth. The wood stove took every bit of fall chill out of the air. The sun on the glittering lake was blindingly beautiful, and the smell of the food enwrapped us like a soft blanket. Turkey, stuffing, veggies, and piles of desserts – what a feast!
And the warmth didn't just come from the home or the food. It came from Betty, Gary, and their guests. We gathered around the table; introductions were made. We discovered that no one there was family by blood. Instead, we were connected by something much greater.
Our apprehension melted away as we were drawn into this circle of friendship. We told stories, shared laughs, and, as the day called us to, gave thanks.
I was raised that you never come empty-handed to a dinner party, but making a dish is a bit of a challenge when you're on the road. Instead, we offered them something else: "After the meal, if you like, we would love to perform a mini-concert for your guests, as our contribution to the evening."
So, as everyone licked up the final crumbs of pumpkin pie, Gerald pulled out his guitar, and we began to sing. We shared songs we had written, filled with a message of hope and joy. We sang favorite hymns, and got our new friends to sing along with us. We ended with a prayer of thanks, and a roof-splitting version of "How Great Thou Art."
Since that time, Betty and Gary have become our true friends. We've spent lots of time in their sweet cabin by the lake, and shared countless meals together. We've fallen in love with the glorious sunsets that blaze across the prairie sky. We've sung in their church, joining together in hours of worship and song.
We thought we were going to spend Thanksgiving with strangers, but you know, we really didn't. We spent Thanksgiving with our brothers and sisters in Christ.
I can't tell you how many times we've experienced this over the years. We'll arrive in a town we've never visited to sing in a church we've never seen. We'll arrange to meet a pastor we've never met and sing for an audience of absolute strangers. And yet, they are never strangers. We're always, without fail, welcomed as family.
And every time, I'm reminded of this instruction:
"Do not neglect to show hospitality to strangers, for thereby some have entertained angels unawares." (Hebrews 13:2, ESV)
Normally, I might take this moment to encourage you to invite a stranger into your home this Thanksgiving, but as I write this today, we are still in the middle of the coronavirus pandemic. No doubt, our celebrations this year will be much more intimate. So, in a world of social distancing, what are some other ways we can share our Thanksgiving celebrations with those around us?
Perhaps you could support your church's Thanksgiving outreach with a gift of time or resources? Local food banks will also need extra donations this season. Perhaps there's a family on your street who could use a grocery gift card to help provide their meal? Or a shut-in who would appreciate a home-cooked delivery? If cooking isn't your gift, perhaps you could make a flower arrangement or craft item to brighten someone's table? And let's not forget the blessing of technology! Why not host your Thanksgiving dinner over Zoom or Skype so your whole family can participate?
Even in the midst of these trials and challenges, we are loved and blessed. Let's take time to give thanks, and share our blessings with those around us.
In doing this, who knows? You might just entertain angels unawares…
Happy Thanksgiving!
Note: Thanksgiving in Canada is celebrated technically on the second Monday in October, but it usually expands to the complete three day weekend, October 10-12, 2020. Happy Thanksgiving Canada!
By Allison Lynn
Allison Lynn and her husband, Gerald Flemming, form the award-winning duo, Infinitely More. Infinitely More creates a fusion of folk, pop, hymns, and worship that soothes the heart and ignites the soul. Based out of beautiful St. Catharines, Ontario (near Niagara Falls!) this full-time nationally touring ministry annually drives to every province in Canada, singing in churches of all sizes and denominations. Their songwriting and recordings have been nominated for 15 national music awards. Their latest album – The Beauty Of The One – was honored with two Covenant Awards from The Gospel Music Association of Canada. In all things, Allison and Gerald strive to bring God's light and love to a world in need.
Phone Friendly SGN Scoops Magazine Here
Find SGN Scoops Magazine On Facebook Here
Download SGN Scoops Magazine PDF Here
Listen To Todays Southern Gospel Here
Tags:
Allison Lynn
,
Canadian Thanksgiving
,
Give Thanks
,
gospel music
,
Hymn
,
Infinitely More
,
thanksgiving
Posted in
artists
,
Devotionals
|
Comments Off

on Canadian Thanksgiving Celebration: Thanksgiving with Strangers
Written by Staff on November 29, 2019 – 4:11 pm -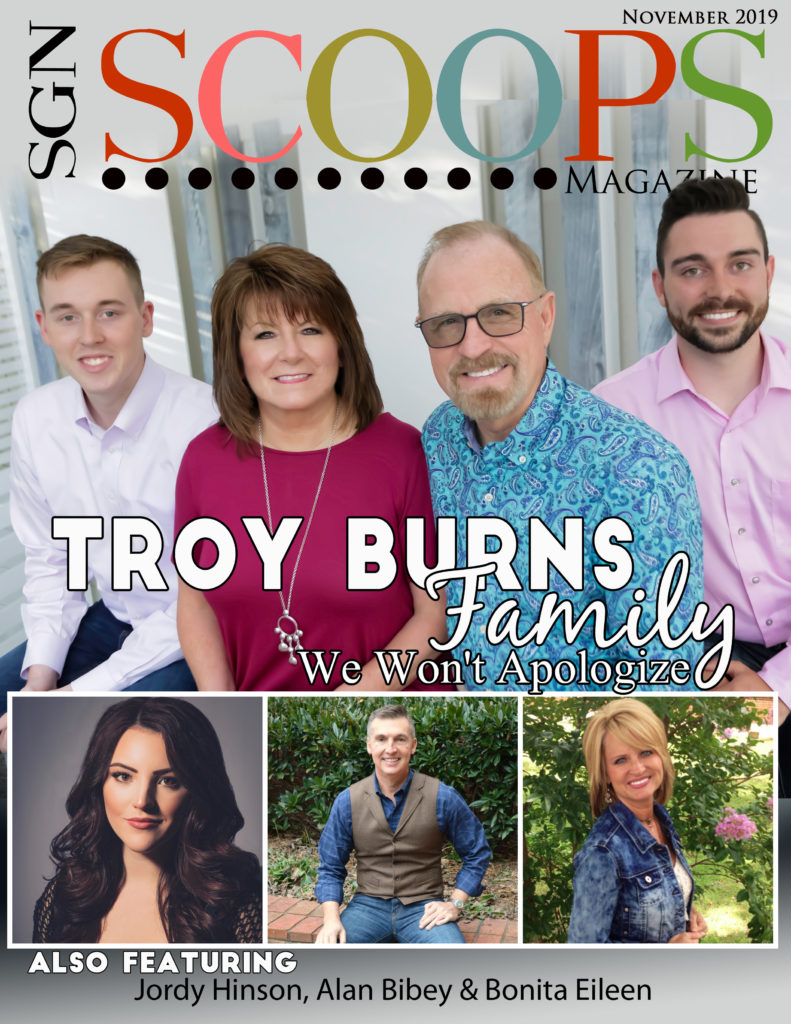 Editor's Last Word by Lorraine Walker for November 2019 SGNScoops Magazine
Here is is, the second-to-last month of 2019 and I'm still writing 2010 on my notes. I know I will catch up sometime. It's hard to fathom entering another decade. I hope you are ready for it and if you aren't, you do have a few days to wrap your mind around it. With November comes the holiday season and I am happy about that. I love Christmas and the decorations and music. We are working on the December issue and I can't wait to introduce you to lots of great Christmas music!
This month, I'm glad we had the opportunity to highlight the Troy Burns Family with a great feature by Justin Gilmore. Troy Burns was honored at Creekside Gospel Music Convention on October 28, 2019, with the Dr. Jerry Goff Lifetime Achievement award. I understand that the whole week was a terrific time of fellowship and music and fun. Next month, we will share with you some of the artists' best moments of Creekside 2019. I hope you had a chance to check out the winners of the 2019 Diamond Awards which were also presented at Creekside. Don't forget to vote next year!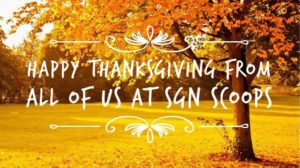 Special thanks to all of our November artists, including the Hoppers, Jordy Hinson, the Sheltons, Bonita Eileen, Alan Bibey and those who performed at the Vernon Alabama Gospel Music Weekend. We appreciate our writers and hope that you had a chance to read all of their offerings. Charlie Griffin, Lyndsey Chandler, John Herndon, Jantina Baksteen, Les Butler, Leslie McKay, Vonda Armstrong, Justin Gilmore, and also our publisher, Rob Patz. Each has their own unique style and calling to use their gifts for the Lord through the printed word. Thank you so much.
November is also the month of Thanksgiving and we want to extend our thanks to all of you who have read through our pages this month and all year. We want to present a magazine that is interesting, entertaining, perhaps thought-provoking and even educational, but most of all, we want to present words that are life giving. Words that extend our love for the Lord Jesus Christ, our faith in his saving power, our enjoyment of his abundant life, from our hearts to yours. We hope you have experienced some of that this month.
In this month, you might also extend your thanks to the service men and women who protect the country you live in. Veterans Day presents a moment for us to think about the dedication of those who have given their lives for their country, and those who have returned to this land to resume a life forever changed by their experiences. 
You might also take a moment to thank the spiritual leaders in your life, perhaps your pastor or other members of the church family that have led you a little farther along in your journey. Maybe it's a friend or family member whose Christ-filled life is one that makes you want more of the Lord in your world. Whoever the people are that draw you to Jesus, perhaps they need to know that their prayers and walk are not in vain. Take time to thank them this month.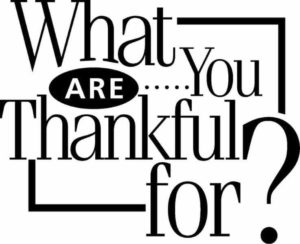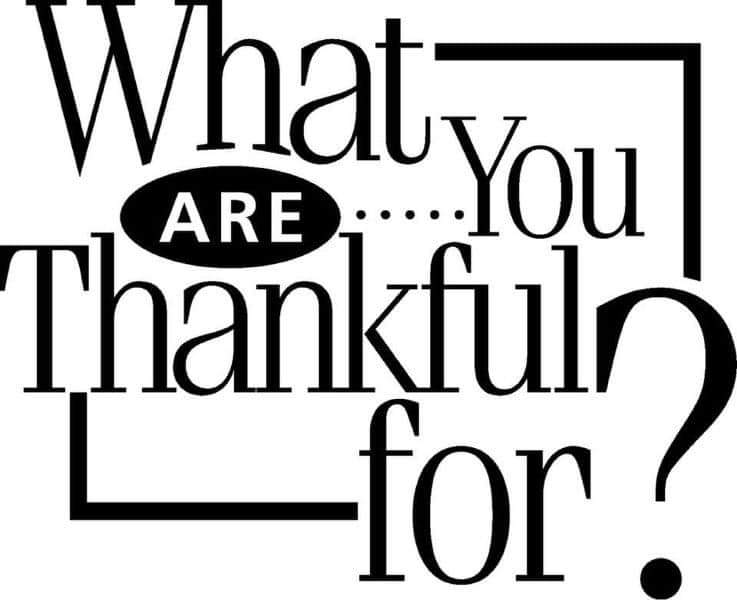 Finally, and most importantly, we need to take time this month to thank the Lord Jesus Christ for all of his good and perfect gifts to us. The obvious gifts are physically in front of us, but perhaps the better gifts are things like family, friends, music, the printed word, fellowship with like-minded people, health, love and hope. The best gift of all is the gift that God the Father gave when his son, Jesus Christ came to this earth to offer us eternal, abundant life; salvation from an eternity without God, cleansing from sin, light in our darkness and freedom from bondage. Thank Jesus this Thanksgiving for the greatest gift of all. Life.
If you have any questions or comments about anything in this magazine, please write to me at lorraine@sgnscoops.com.
By Lorraine Walker
First published by SGNScoops Magazine in November 2019
Read more Gospel Music News in the latest SGNScoops Magazine Online HERE.
Tags:
November
,
November 2019
,
SGNScoops Magazine
,
thanksgiving
Posted in
announcements
,
artists
|
Comments Off

on Lorraine Walker: So this is November with Thanksgiving and Christmas
Written by Staff on November 28, 2019 – 5:53 pm -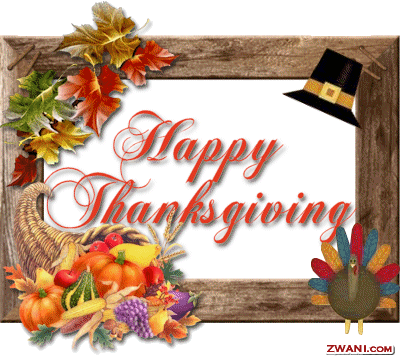 Our SGNScoops friends have much to be thankful for this year. From family to friends, work to worship, joys to journeys, these grateful ladies and gentlemen have learned that God's wonderful gifts fill our lives every day, not just at Thanksgiving. The more we live each day acknowledging that even the air we breathe is a gift from above, the more we loosen our grip on things that don't really matter.
As we live our lives giving thanks to God, let's share this thankfulness with those around us. Happy Thanksgiving.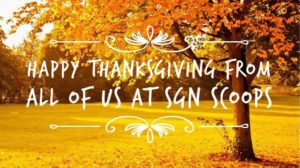 We are forever thankful for God's forgiveness, grace, and salvation. There are not enough words or days to express our thankfulness for these. When asked what we're most thankful for in the past year, we'd have to say the many opportunities that God has allowed us to share the Gospel message through song to people and in places that we could have only dreamed of. We are also thankful for the many new friends God has placed in our lives this year. — Danny Daniels
Everything.. God is so good !!! — Missy Kinchen
Love- It covers it all. — Sharon Kisor
I am thankful for the precious blood of Jesus. No other blood could save my sin sick soul. I am thankful for friends and family. Thankful to be called by God and trusted by Him to bring the Word of God to a lost and dying world So with all that. I'm just Thankful — Vanessa Milligan
I am thankful for God's amazing grace.. I thankful that he chose are family to travel together and bring a message that Gods the answer to any situation they may be going through.. I'm thankful for husband, 3 children, 2 daughter in laws and 1 son in law and 5 AMAZING grand children..I am thankful for the promise that one day when God calls me home, that I will enter into my heavenly home to be with the one who gave his life for me… The Gibbs Family is honored and thankful that God chose us to go out into this world and tell others about his amazing grace.. BLESSED! — Vernon and Susan Gibbs
Thankful for living in America and having a Good President who Values Christianity. — Burnett Judith Joyfully
Thankful for all of the artists, writers, creative people and volunteers who make SGNScoops a pleasure to work on and to read. You all are artistic, creative, generous and inspired. I thank my God for you! — Lorraine Walker, SGNScoops Editor
Happy Thanksgiving 2019!
Read more Gospel Music News in the latest SGNScoops Magazine Online HERE.
Tags:
gospel music
,
Southern Gospel Music
,
thanksgiving
,
Thanksgiving 2019
Posted in
Christian interest
,
sgn scoops magazine
|
Comments Off

on Thanksgiving Day 2019: Living a grateful life
Written by Staff on November 28, 2019 – 7:19 am -
2019 Thanksgiving Thoughts from the Classic Artists Music Group family.
THE PINE RIDGE BOYS:
The Pine Ridge Boys are thankful for the many blessings that God has given us. We saw tragedy turn into a newer bus. We have seen lives changed through a song. We are blessed over and over again, too much to mention.
Notice that in Psalms 118 it starts with this verse and ends with the same thing:
Psalms 118: 1 O give thanks unto the Lord; for he is good: because his mercy endures forever.
Psalms 118: 24 This is the day which the Lord hath made; we rejoice and be glad in it.
Psalms 118: 28 Thou art my God, and I will praise thee: thou art my God, I will exalt thee.
Psalms 118: 29 O give thanks unto the Lord; for he is good: for his mercy endures forever.
We don't say this lightly, but we are grateful for what God has done in our own lives.
THE SHELTONS:
This year has been a joyous and blessed year for the Sheltons. We are blessed with family and friends that have been with us every step of the way. We have met so many wonderful people in our travels and concerts. This year we count every mile a blessing as we have seen God touch people through our songs. Since 1959 that has been our mission; to be a blessing with our songs. But today through our songs you bless us with your prayers, support, encouragement and friendship. Thank you!
CHARLIE GRIFFIN:
This year I am more aware of how fluid life can be. Our family and traditions are different with the passing of Mom and others in our family. Today, I hold family and friends a bit closer and relish the moments we share. We laugh and play harder; we truly make memories to cherish. In my music and shared word events, I appreciate those who take time to come visit with me. I appreciate their love, friendship, support and encouragement. In my daily journey, I find more blessings than I deserve from God's saving grace, forgiveness and mercies to having my needs and even desires met in real time. Jeremiah 29:11 holds true on this journey. "For I know the plans I have for you, declares the Lord, plans for welfare and not for evil, to give you a future and a hope."
THE CHORDSMEN QUARTET:
We are so thankful for the grace, love and mercy that God has bestowed upon The Chordsmen Quartet in 2019. We have seen folks saved and blessed through our ministry. He has touched us all in our families,  our health and given us the opportunity each day to proclaim the good news of Jesus in song. Our prayer is: "God, hide us behind the cross, so that you can be seen in everything we do."
Read more Gospel Music News in the latest SGNScoops Magazine Online HERE.
Tags:
Charlie Griffin
,
Chordsmen Quartet
,
Classic artists music group
,
gospel music
,
Pine Ridge Boys
,
Southern Gospel Music
,
thanksgiving
,
The Sheltons
Posted in
announcements
,
artists
|
Comments Off

on Happy Thanksgiving from Classic Artists Music Group
Written by Staff on November 27, 2019 – 11:49 am -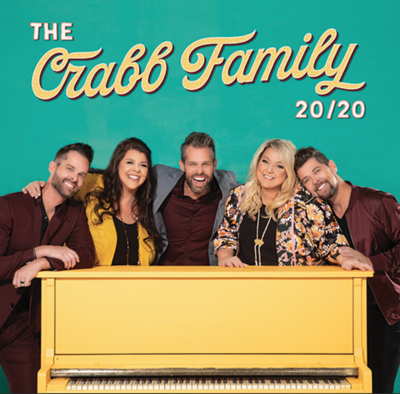 Iconic Family Group Drops First Single in Eight Years, "I See Revival," on Streaming Platforms Thanksgiving Morning!
NASHVILLE, Tenn. (November 27, 2019) – The Crabb Family will be all over the media landscape this week showcasing new music from their upcoming Daywind Records release, 20/20. The iconic family group is set to appear on TBN for a rare concert special on Thanksgiving night, Thursday, November 28, 2019 at 8 PM ET / 7 PM CT.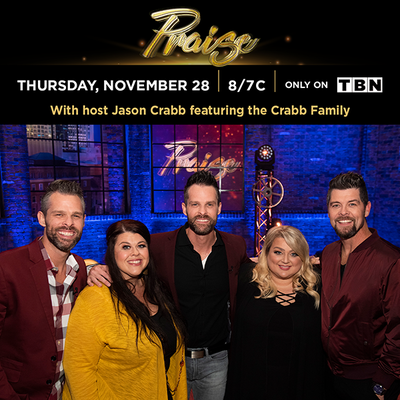 "I See Revival," the family's first single in eight years, drops on all music streaming platforms at 12:01 AM ET on Thanksgiving morning, with special placement on Apple Music, Pandora, Spotify, and Amazon.
The song released to national radio early this week and has been picked up immediately for airplay. Streaming radio app, TheTreeRadio, is playing the new single every hour on the half hour this week in celebration of the first new music by this iconic family group in eight years.
The single and the album, 20 /20, produced by Jason Crabb and Scott Godsey, prove that there is nothing like the Crabb Family songs and sounds.  They are in a league of their own and have not lost a single step since retiring from full-time performing as a group. This new projects marks the return of The Crabb Family to their longtime label home, Daywind Records, with a refreshed and renewed vision to impact the future with great gospel music!
In early 2020, the Crabb Family will hit the road on a national tour to promote February 28, 2020, album release.  The 2020 Vision Tour will journey through Louisiana, Texas, California, Arizon, Oklahoma, Alabama, Georgia, Tennessee, Ohio, Kentucky, Virginia, Florida, South Carolina and North Carolina.
Daywind president, Ed Leonard, was effusive in his praise for the new music, "I have never seen Jason and the family work as hard as they did on this record. With their amazing career filled with achievements from Dove Awards to Grammy® recognition to international appearances, that says it all."
Pre-orders for The Crabb Family: 2020 will begin in early January 2020 and the project will be available wherever you listen to music including on CD and limited-edition vinyl.
Tags:
Adam Crabb
,
Christian Music
,
Crabb Family
,
gospel music
,
Jason Crabb
,
thanksgiving
,
Thanksgiving Special
Posted in
announcements
,
artists
|
Comments Off

on The Crabb Family Debuts New Music from Forthcoming Project 20/20 on TBN Thanksgiving Evening Special
Written by Staff on November 26, 2019 – 2:59 pm -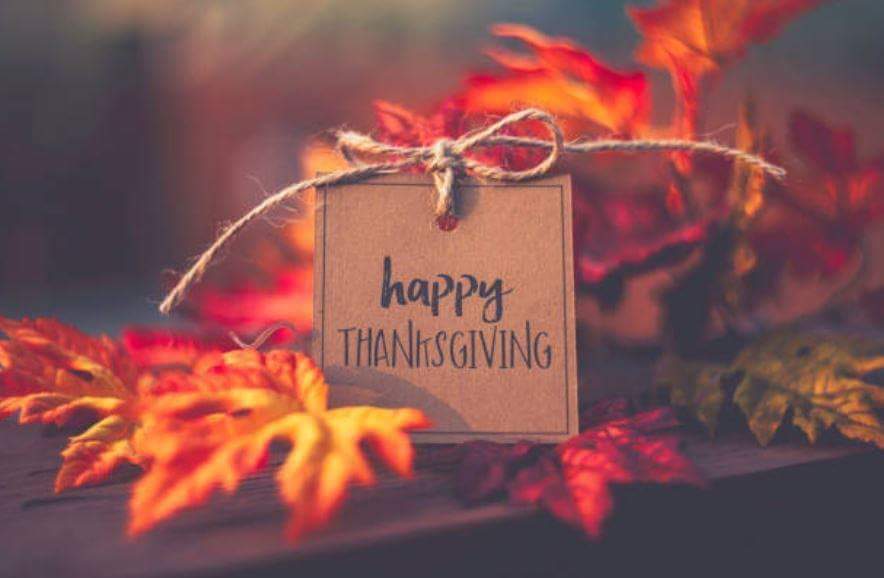 Thanksgiving day is fast approaching and it's time to stop and think about that for which you are grateful. Some people think that they need not be thankful for the money they have, the food they eat, the clothes on their back, because they work hard for it. I disagree. Every good and perfect gift comes from God, including the job you have, the strength you have to do it, the breath you breathe in every morning, the blood that courses through your body. Let's remember to be thankful right now for this moment.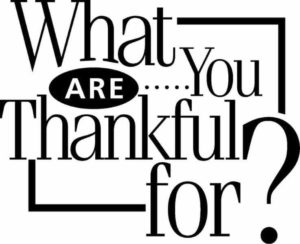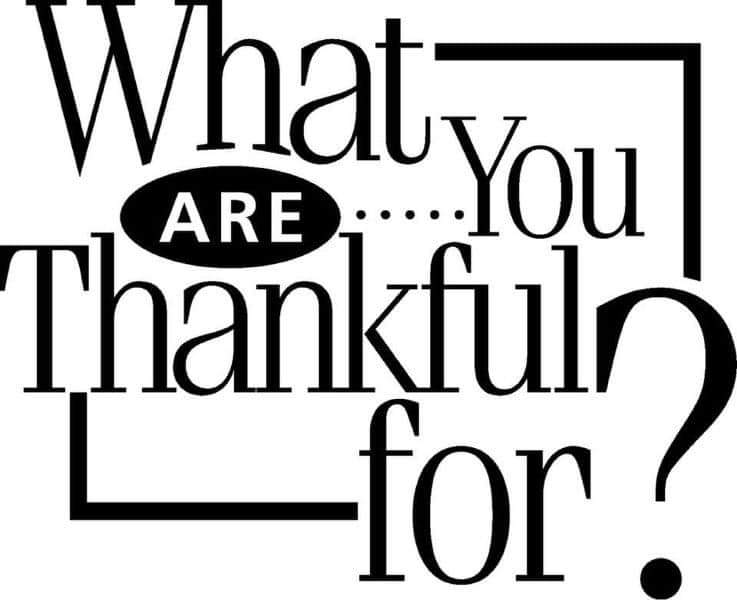 Some of our SGNScoops friends have shared what they are thankful for this Thanksgiving Day. Please enjoy these thankful posts as we lead up to Thanksgiving 2019. Can you relate to any of these expressions of thanks?
I am thankful for the Lord saving me at a young age. Thankful I was raised to know the Lord. Thankful for my family and country. Thankful for health and strength to carry out the call of God on my life. Amazing Grace says it all! Blessings — Jan Harbuck
My lovely wife and kids and grandson. A few of many. — Tim Kinchen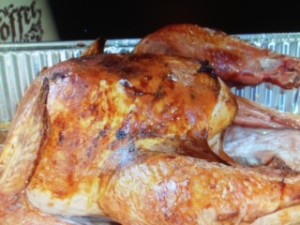 We are thankful for our health, family, friends and all the doors God has opened up for our ministry in the past year. We are thankful to live in a country where we can worship the way we choose and share our testimonies with others. — Donna Journey
I am thankful that Jesus went the distance and provided me salvation. I am thankful that God has allowed me to stand on stages and proclaim His Holy Name once again when I thought that He was done with me. I am thankful that my wife Lisa now travels with me and that He has delivered our daughter from an addiction that almost took her life. I am so thankful for our Family, our Church and the Friends that we have. Vonda said it best. It's the little things that hold my life together. — Greg Sullivan
I'm so grateful that Jesus saved me! He truly knows my name. Hes been my healer, provider, and He brought my marriage back from the brink of divorce; and pulled me from the depths of clinical depression. Everyday, He is my breath, my life! I'm so truly blessed beyond anything I could have imagined! — Cheryl Thompson
As a group we are thankful for improving health, added members, greater exposure to radio and other states as well as a deeper evangelistic approach. God continues to bless and open doors and the year ahead looks so promising! God is good – ALL the time! Bruce Yates
I'm thankful I'm saved. — Steve Black
I'm thankful for Gods amazing grace and mercy! He saved me at age 9 and gave me a desire to live for HIM and to sing HIS praises. I am also so thankful to have had the beautiful opportunity to meet so many of you who share the same passion to sing.
I cherish each memory and connection I had at Creekside. Sadly, some health issues tprevented me to sing a couple of times but I am truly blessed to have had this wonderful experience. I love y'all and hope our paths will cross again soon! — Sherry Whitson
I'm thankful that God has given me another year on this earth. Another year to show Him to others. Another year to spend with my family and friends. I'm thankful to have a Godly, Faithful and Unfaltering man of God as my husband. He could have so easily been taken from me but God allowed us more time. More time to share what God has done in our lives. Thankful for Grace, Forgiveness, Salvation and Love. Thankful God never gave up on me. — Tonja Rose
Thankful for God's never ending love, His goodness and blessings in my life. Without Him I would be one most miserable. I could never thank Him enough for my cherished family. God is good all the time. — Donnie Stevens
We hope you have enjoyed these expressions of thanks. Stay tuned for more gratitude tomorrow!
Read more Gospel Music News in the latest SGNScoops Magazine Online HERE.
Tags:
gospel music
,
sgnscoops
,
Southern Gospel Music
,
thanksgiving
,
Thanksgiving Day
Posted in
announcements
,
artists
|
Comments Off

on Thanksgiving 2019: What are you thankful for? Day 2
Written by Staff on November 25, 2019 – 9:33 am -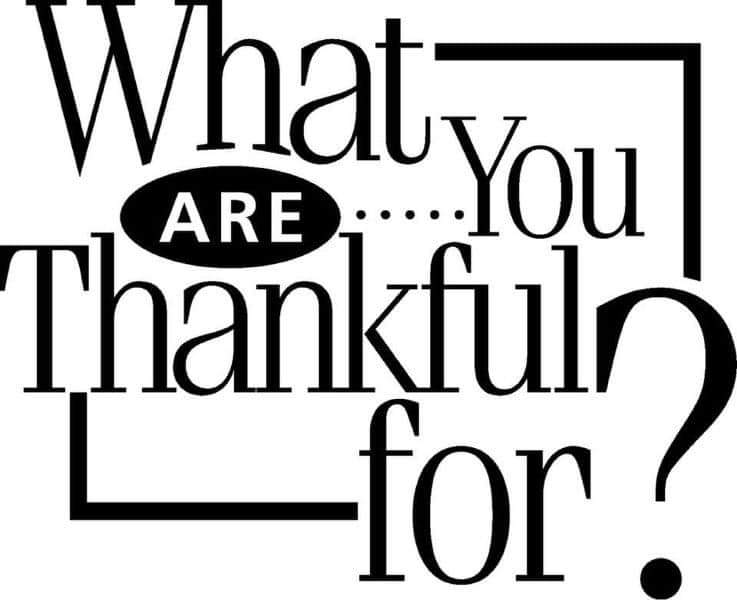 Thanksgiving Day often signals the beginning of the festive season. Many people begin to think of family gatherings, decorations, special food, sports, seasonal music, and yearly traditions. But Thanksgiving Day should be more than all of these things. It is a time to stop our activities, planning, busyness, and to thank the Giver of all good and perfect gifts. Our Heavenly Father has given us so much, and loves us so deeply, that he longs to hear us acknowledge his presence in our lives. Let's make sure we thank him specifically this year for all of his incredible gifts.
Some of our friends have shared what they are thankful for this Thanksgiving Day. Please enjoy these thankful posts as we lead up to Thanksgiving 2019. Can you relate to any of these expressions of thanks?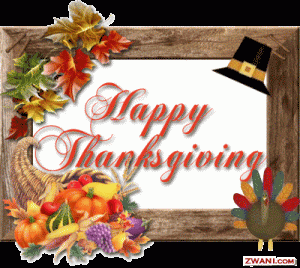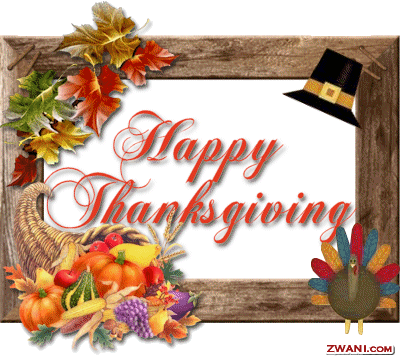 Thanksgiving Day One
The grace and mercy God pours out on us! — Wanda Kaye Myers Almand
God's faithfulness in protecting Alexia Dodrill Wardlow and baby Stella throughout her health crisis over the last few weeks! It's incredible how much God is protecting us when we have no clue what the reality of our circumstances are! God is so good! — Yvonne Dodrill
First and foremost for Salvation. I'm thankful for my healthy family and my soon coming grandbaby. I am very thankful that I get to do what most only dream of and that's get out there and bring Christian Country music to whomever hears it. Thankful and grateful for all things this year. — Sandy Jarvis
I'm thankful for God saving my soul for his grace and mercy given to me. My children and grandchildren that brighten my days. — Julia Yeager
I'm so thankful that God gave me musical gifts and has made a way for me to use them professionally. I didn't think that would ever be possible! And I'm thankful for His leading to keep ministering in my local church. He keeps teaching me and showing me things every day! It certainly keeps me grounded and in His Word and in a steady community of believers. And I love working with my students and my pastor.– Jessica Horton
I'm thankful for God's protective hand … especially on March 29, 2019 when we were involved in a hit-and-run in northeast GA on our way to complete a weekend of concerts. The van suffered almost $3,600 in damage but we were only shaken and sore … dealt with some chiropractic care for a few months, but it could have been so much worse! What the enemy meant to harm us, God protected us so that we can now complete 38 years in music ministry in February 2020 and move into our 39th year, still singing His praises! May we always recognize not only the large protection but even the day-to-day times of protection. — Donna Strong
I'm thankful for salvation and blessed assurance. For every opportunity our group gets to sing and minister to people around the country. God allowing us to do what we love and has called us to is amazing. — Manny Owens
I'm thankful for mercy, grace and courage that the Lord has provided for me and my family this year. He has provided so many wonderful opportunities for us to share the gospel again this year and for that, I am so grateful. I love my family and I am thankful each and every day for their love and support. — Stephanie Reynaud
I am thankful first for my salvation. I am amazed by God's grace! I am thankful for my family. I am thankful for true love and true friends. I am thankful for my health. Those are just a few things. There are many more! The older I get the more I realize that it's the little things in life that truly matter. — Vonda Armstrong
I am thankful for Gods continued provision in our life. I have a roof , clothes, shoes and more than enough food on our table. God provides extra so we can give to others and I am thankful for that also. — Carl Woodring
I'm so thankful for faith in a great God, for the healing He is pouring out in my body and my life! When the Doctors say one thing….God's Word says I am healed and I strongly believe the report of the Lord! I will sing of His Love and goodness all of my days! Nothing can ever take my song from my heart! What a blessing it is to praise Him through this storm! I am blessed beyond measure! Jesus is the love of my life and my eternal hope! — Bonita Eileen
I am thankful for the plan of salvation that Jesus gave as He died on the cross. I am thankful for a Christian home and a husband that loves me inspite of my flaws. For a beautiful physical and spiritual family, and friends. A home and my health. — Betty Jones
I'm so thankful for Gods continuing blessings upon my life and ministry.
I'm thankful for my health. I'm thankful for my families health. Most importantly I'm thankful for the blood that Jesus shed for each one of us and for salvation! — Brenda Denney
I am thankful for all of God's blessings, both good and bad, without them, I would not be the God fearing husband and father that I am today. God protects me through it all. He gives me strength, wisdom, courage, and love. In return he gets a broken me, and asks for nothing more! — Scott Evans
We hope you have enjoyed these expressions of thanks. Stay tuned for more gratitude tomorrow!
Read more Gospel Music News in the latest SGNScoops Magazine Online HERE.
Tags:
gospel music
,
sgn scoops
,
Southern Gospel Music
,
thanksgiving
Posted in
announcements
,
artists
|
Comments Off

on Thanksgiving 2019: What are you thankful for? Day One
Written by Staff on November 30, 2017 – 9:19 am -
Happy Thanksgiving. This is a holiday month full of giving thanks. I'm so glad for all the good gifts that God has given to me, but most of all, I'm thankful that He is God. In a world where people change and politicians sway from side to side, God is the same – yesterday, today and forever. He is always there, always protecting, always healing, and always providing. I urge you to thank God for who He is today.
I'm also thankful for gospel great Bill Gaither, our cover feature for this month. Gaither has done so much for Christian music. His songwriting with his wife Gloria, his artist promotion through the Homecoming series, and the way he can bring the gospel message to places it seldom goes, like the nearest Walmart, that amazes me. He remains congenial with fans and does not appear to have let his popularity affect his heart or his ministry. Thanks Bill Gaither for all you do.
This month we also have artists you love and artists you need to hear, and I'm so thankful that we see the message of the gospel carried on to all generations through gospel music. From the youngest who listen to the music of Abigail Aldridge, to my generation who so enjoy Michael English, and even to those who remember the past of gospel music that Charlie Griffin explores in his articles, thanks to all of the artists in this issue and all that proclaim the name of Jesus.
Special thanks as well to all of our writers: Charlie Griffin, Craig Harris, Debbie Seagraves, Derek Simonis, Erin Stevens, Fayth Lore, Jennifer Campbell, Jimmy Reno, Justin Gilmore, Justin McLeod, Leslie McKay, Logan Smith, Paige Givens, Robert York, Roger Barkley, Jr., Sarah Murray, Sheri LaFontaine, Vivian Belknap, David Staton, Dusty Wells, Leslie McKay, Logan Smith, Nathan Kistler, Randall Hamm, Kaleb Powell, Selena Day and Vonda Easley. I really appreciate our copy editors, Joan Walker and Craig Harris. Then, there are those who work behind the scenes to make everything look so lovely – Staci and Pete Schwager and Stephanie Kelley. I'm also thankful for our terrific publisher and owner, Rob Patz, who keeps us on the right track. If you are also thankful for our team, please look them up on Facebook and thank them for their work. They do work hard, each of them, to do their best for the glory of God.
As we head into a busy festive season, I am reminded that being too busy can keep me from spending the time with God that I need to, to keep my relationship with Him fresh and strong. I need to hear from Him daily. People wonder how God talks to His people. I hear Him loudly through His word. He also speaks to me through the written word of His servants, the wise counsel of Godly friends, and through the special nudges and sense of His presence during my day. He speaks when His spirit is present in the gathering of His people, who are giving Him glory. Sometimes, He even speaks through the beauty of nature. I have heard Him in the whisper of the leaves on the trees. And sometimes, He whispers to me within my spirit when I am alone with Him. Has God spoken to you today? Are you thankful for His many gifts to you and especially for who He is?
Tell the Lord today how thankful you are that He came to this earth, died and rose again that we might have life. What a great and awesome gift, the gift of salvation through Jesus. Have you accepted this gift?
As always, if you have any comments or questions about this issue or about Jesus, please contact me at lorraine@sgnscoops.com.
Have a great month of giving thanks.
By Lorraine Walker, Editor's Last Word
SGNScoops magazine, November 2017
For the latest issue of SGNScoops Magazine click here.
For the latest Gospel music news click here.
For online Gospel music radio click here.
Tags:
bill gaither
,
Michael English
,
thanksgiving
Posted in
Christian interest
,
sgn scoops magazine
|
Comments Off

on Lorraine Walker: Don't be too busy for God this Holiday Season
Written by Staff on November 22, 2017 – 8:43 am -
Creekside Gospel Music Convention 2017 ran from October 30 until November 2, with more than 40 artists performing during daytime showcases and evening concerts.
Held at the Smoky Mountain Convention Center in Pigeon Forge, Tenn., Creekside is growing larger with each year that passes. This year, some of the artists took time to tell us what they would be thankful for this year when Thanksgiving rolls around.
I'm thankful for so many things in my life. I wish I had time to list them all. I'm far more blessed than I deserve. I'm most thankful for God's grace and mercy in my life. The Bible tells us that all good things come from Him. Whether it be our family, friends or earthly possessions. If I got what I deserved I would have nothing. It's only by God's grace, love, and mercy that I am able to be the husband and father that I get to be. It's only by his grace that I am able to do what I love doing most for a living. Thank you, God, for Your grace. As the title track of our newest project says, I am truly "Beyond Amazed." — Mike Rogers, Brian Free and Assurance
I'm most thankful for God's unconditional love, my incredible family, the fact I get to do for a living what I love, and that I get to do it with some of the greatest guys ever — Eric Bennett, Triumphant
I am thankful for my husband, Sean Cook, and my mother, Judy Dittman, for all of their unconditional love. Also, I'm thankful for all of the new friends and fans that I've met. God has blessed me so abundantly. I love my home church and church family, I've learned that you don't have to be blood to be family. With that I'm surrounded by the people that I love, and that is such a wonderful gift from God. — Dennise Nichole Dittman, soloist
Today, I'm thankful for our two crazy little girls, Sadie and Olivia. These girls constantly keep us laughing. If there's one thing I've learned after being in ministry for so many years, it's that there's a time and a season for everything. There are times to be serious and ministry-minded, and there are times to just act silly and have fun. I've got two constant reminders of that. Smile, people. It won't crack your face … or maybe it will. I dare you to look at these pictures of our girls and not smile. Our girls are the fulfillment of my favorite scripture, James 1:17, "Every good and perfect gift is from above." They're precious to me every day, but today, I'm just glad they haven't learned to take life too seriously. — Lisa Williamson, The Williamsons
I'm thankful for my family most of all, my friends, the Godly men I travel with and what God has done in my life when I didn't deserve anything. I thank Him every day for all these blessings. — Brian Free, Brian Free and Assurance
Day Three is thankful for the call God placed in our hearts one year ago to form Day Three. Together, Amy Dunnam, Bo Sullivan and myself get to blaze a trail for His kingdom work. God is faithful. It's been an amazing one-year journey, and we are looking forward to many, many more. –Scott Washam, Day Three
I am thankful for my wife, Amy, my three boys, and all of my singing buddies that travel this country sharing the message of Jesus. God bless, from The Riders. — Jason Oxenrider, the Riders
Gospel Truth Trio is thankful to God for me being one year and two months cancer-free. — Kelly Carter, Gospel Truth
I am thankful for being able to be thankful. — Dennis Cook, soloist
I'm thankful for all the people who support me in my ministry and for the songs God continues to give to me. On another scale, I'm thankful for the things we often take for granted – food, clothing, shelter, family, ability to walk, see, and hear – because, inevitably, nearly every day I'm reminded of all those who don't. Be thankful for the opportunities you have to bless others. — Kristen A. Stanton, soloist

I am thankful to know I am a child of the King. That's the most important thing in my life. Then, after God, family, etc. — Sheila A. Blackwell, Creekside volunteer administrator
I just want to say I am thankful that Jesus saved me and delivered me from the pit of bondage. I have to put Him first, because He won't come second to anything or anybody. Also, I am thankful for my wife and daughter and also to my parents and all my supporters of my ministry who always encourage me to do my best and don't let others get me down. This is the season to come together in unity as a family and friends and let Jesus be our everything in our lives. Happy Thanksgiving from the Madden family to yours. — Harley Madden, soloist
(I am) so thankful for you and the many friends who have shared this fabulous journey in gospel music. Let us keep on spreading the message of salvation in Jesus Christ. For my husband Howard, our son, daughter, and grandchildren, I am forever thankful and blessed. — Lou Hildreth, member of the Gospel Music Association (GMA) Hall of Fame

Above all, I am thankful to be a child of the King. I am also thankful and honored to be used by Him as a vessel to touch the hearts of many. I am thankful for the gifts He has bestowed on my life with the amazing family I was born into, my two amazing boys, and the gifts of singing and playing my saxophone. Last but not least, I am so thankful for the many amazing friends I have made along this journey over the last almost six years now. — Annette Wallender-Bingaman

(I am) so thankful for healing from third stage cancer. After that the chemotherapy and radiation cut the blood supply off from my hip sockets and they died – it's called necrosis or something – I was in the wheelchair three years. They said I'd never walk again … but God. Then, during one major surgery, they paralyzed my vocal cords. I could only whisper. They said I'd never sing again … but God. — Sharon from Out of Ashes 

(I am) so thankful for my salvation and for my 95-year-old mom who is still with us and mostly thankful for God allowing me to be Ben's mom. Even though he is challenged in many ways with Autism, God has a plan. Ben is perfect in God's eyes. — Donna Bledsoe Journey, the Journeys

I am thankful to be alive … having almost lost my life in 2011 … every day is a precious gift to me that I will never take for granted. — Debbie Seagraves, soloist

I am thankful that God has allowed me the opportunity to live my dream of singing gospel music full-time. I'm also thankful for the three men I get to travel and stand with every night and minister as God has called us to do – Larry Stewart, Wayne Shuford, and Ivory Luke. Thank you all for your love and support, and thank you God for your love and care for all your children. — Steven Craps, Pine Ridge Boys
I'm thankful for my family, my beautiful wife Christa and my 3 children – Kaleb, Kristen, and Aaron, as well as our granddaughter Adelyn. I'm also thankful for the opportunity to serve in the ministry with Mark209 and thankful for all of our supporters. — Jimmy Reno, Mark209
I am thankful for my Lord and Savior. I am also very thankful for my family, friends, church family and the group I sing with. I am also very thankful that the Lord is using my voice to reach the lost and encourage others. Most of all, I am thankful for the mercy that God showed towards me, that led to my salvation. We serve an awesome God. Happy Thanksgiving to all. God bless you. — Sandy Joyce, Jordan's Crossroads
Every year, Thanksgiving is a horrible reminder of the loss of our two boys on Nov. 20, 2011. So not just this year but every year, I am thankful for Romans 8:28. I'm thankful that even when we cannot see why God allows things to happen in our lives that He always has a plan. If not for the loss of our boys back in 2011, Gail and I would not even know what SGNScoops is. We would have never met all of the amazing people that we have come to know in gospel music. We would not be ministering with Bobby and Amy Richardson. I could go on and on. But in summary, I am thankful for Romans 8:28, "And we know that all things work together for good to them that love God, to them who are the called according to His purpose." — Rocky Smith, 4 the Right Reason
For the latest issue of SGNScoops Magazine click here.
For the latest Gospel music news click here.
For online Gospel music radio click here.
Tags:
brian free
,
Creekside
,
Eric Bennett
,
Mark209
,
Mike Rogers
,
thanksgiving
Posted in
announcements
,
artists
|
Comments Off

on A Creekside Thanksgiving