Written by Staff on September 5, 2020 – 8:49 am -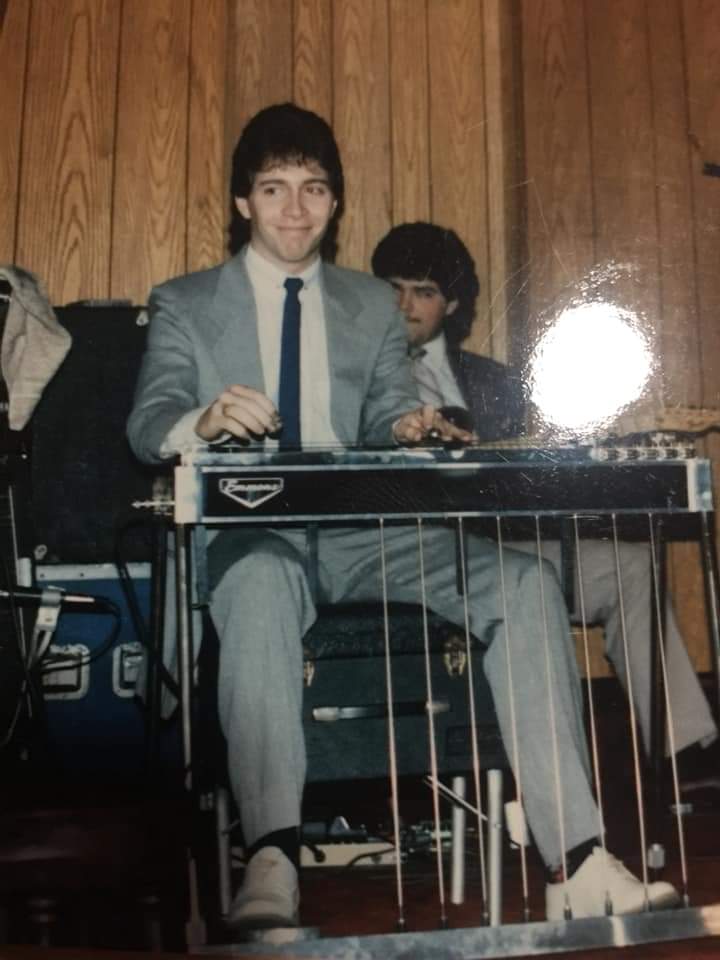 Cochran Family of Funeral Homes posted the following obituary:
Glenn Daryll LeCroy
August 9, 1958 – September 3, 2020
Cochran Funeral Home & Crematory of Blairsville announces the death of Mr. Glenn Daryll LeCroy, age 62 of Blairsville who passed away on Wednesday, September 2nd, 2020.
Mr. LeCroy was born on August 9th, 1958 in Marietta, GA to his parents, Glenn Nelson and Mildred (Hudson) LeCroy. Daryll was a lifelong resident of Union county, he attended the House of Prayer Church. He was a very talented musician and enjoyed playing golf. Over the years he has played with groups such as the Gold City Quartet, The Hinsons, and Wendy Bagwell among others. In addition, he also did recording sessions in Nashville and played for Free Chapel in Gainesville and for North Point Community Church. He is preceded in death by his father, Glenn Nelson LeCroy.
This is Daryll playing steel guitar with Gold City in 1993:
Per his request, there will be no services held.
Survivors include his mother, Mildred LeCroy; sister, Sydnie LeCroy; niece, Olivia Almedia; a host of friends and extended family also survive.
Arrangements are entrusted to the Cochran Funeral Home & Crematory of Blairsville.
To plant a beautiful memorial tree in memory of Glenn Daryll LeCroy, please visit our Tribute Store.
Events
There are no events scheduled. You can still show your support by planting a tree in memory of Glenn Daryll LeCroy.
Visit the Tribute Store
Our Locations
Cochran Funeral Home & Cremation Services of Murphy
Contact & Directions
Tags:
Daryl LeCroy
,
Daryll LeCroy
,
Gold City Quartet
,
gospel music
,
The Hinsons
,
Wendy Bagwell and the Sunliters
Posted in
announcements
,
artists
|
Comments Off

on Daryll LeCroy, former Hinsons member, passes away at 62
Written by Staff on April 23, 2020 – 7:03 am -
Larry Hinson has been on our prayer list at SGNScoops and we now report that he passed away last night, April 22, 2020.
From Jana Hinson (8:40pm EST) : It's with a broken heart we announce that Larry G. Hinson of the youngest brother of the Original HINSONS has went to be with Jesus. Please continue to pray for us during this sorrowful time.
SGNScoops expresses our sympathies and condolences to the Hinson family at this time. We rejoice in knowing that Larry has gone to sing around the Throne of God.
Tags:
gospel music
,
Jana Hinson
,
Larry Hinson
,
The Hinsons
Posted in
announcements
,
artists
|
Comments Off

on Pray for the family of Larry Hinson
Written by Staff on March 28, 2020 – 12:33 pm -
I first off want to start this interview by thanking everyone for sharing, commenting, and giving us your feedback with these interviews. It truly means a lot to see all the positive feedback.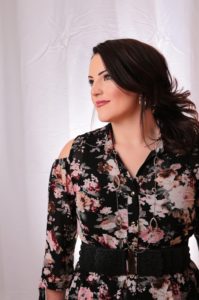 Our interview is with one of the sweetest girls: Jordy Hinson. 
Jordy sings and travels with her family, the Hinson Family. She was born and raised in Caddo Mills, Texas, but moved to Nashville, Tenn. in April of 2017. She lives in Tennessee and says she will always be a Texas girl at heart. She (turned) 23 in February 2020. 
Born into gospel music royalty, Jordy started singing at a very young age. She was always with her family when they traveled and sang, and started singing professionally at the age of 14.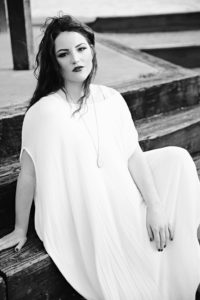 Jordy has a few hobbies that keep her busy, including making jewelry, crocheting, and playing guitar. She loves nature and watching God's design. "I call myself an old lady most of the time. I am just an old soul I guess," Jordy says. 
This young songstress has a sister that is 18 months older than her, along with a stepbrother. Her sister just had a baby and Jordy says that she is excited about getting to be an aunt. 
Along with being able to play the guitar, Jordy can also chord on the piano and mandolin. She loves music and says that she is striving to get better all the time. If she was not singing, Jordy would be in school to become a sonogram technician, as she has always wanted to be in the medical field. Jordy loves makeup and is currently taking steps toward getting her Makeup Artist Certificate.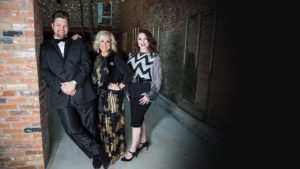 Ireland and New Zealand are definitely two places on her bucket list that she would like to visit someday. Her favorite fast food restaurant is Chick-Fil-A and says that, "Any Christian that answers any differently needs prayer. All jokes aside, seriously, they need prayer!" 
A day off for Jordy is usually at home, on the couch with a fresh-popped bag of popcorn, and Netflix. When she is off the road, relaxation is a necessity. 
When asked what is the funniest thing that has happened to Jordy on stage, she said, "Oh man…there are so many stories, but probably the funniest thing to me was when a wasp flew into my hair while we were singing. I was trying so hard to keep my cool but.. it was a wasp. I ended up freaking out. Just picture that. "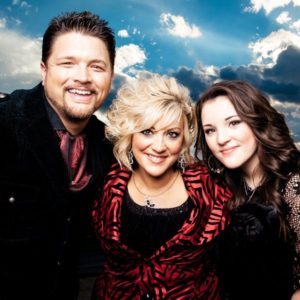 Many times there is a specific group or soloist that has inspired us all in one way or another. Jordy told us who her biggest inspiration in Southern gospel music and why. "I would have to say my biggest inspiration are the Isaacs. I am probably their biggest fan and they don't even know it. I love the group as a whole. Each member has their own unique ability and talent. Their vocal control and ability to dance around different harmony parts are what made me fall in love with them as a little girl! Now as I've grown up, I've learned to appreciate their sweet spirits and anointing. I have definitely learned to sing off of the Isaacs' music." 
The Hinson Family is an award-winning trio that is carrying on a true legacy. The Original Hinsons began in Freedom, CA on December 12, 1967, and blazed a trail in gospel music that still burns to this day. The current group books approximately 150 dates a year, sometimes more depending on the different events that arise throughout the year. Christy, Jordy's mom, has traveled most of her life. Weston Hinson, the son of Kenny Hinson, was introduced to the Southern gospel scene a little later in life, and started touring with Jordy's mom and grandparents when he was in his late 20s. Despite who Weston's parents are, he was kept from the Southern gospel scene as a kid, now he is fulfilling the call of God on his life and honoring the legacy left behind. 
Jordy shares,"My motivation not only comes from God but from the people. I am blessed to get to do what I do. I get to see so many lives changed and young people encouraged. It honestly is what keeps me going. Many people don't realize the sweat and tears that go into this ministry. It takes hard work and dedication; even when we want to give up, we think back on what God has done and what he has called us to do and it keeps us moving forward. I so strongly believe that this generation of young people is designed to be more than they could ever imagine for the kingdom of God. We are coming to a time when young people need to take a stand for Jesus. I just want to encourage you to keep going and don't let the enemy distract you from your purpose.'' 
"A life goal is honestly just to be everything I can be for God and know that I have done my best. I also would like one of the inventions I have thought up to not be invented already." 
For more information about The Hinson Family, you can go to www.TheHinsonFamily.com 
By Lyndsey Chandler
First published by SGNScoops Magazine in November 2019
Did you know that you can receive the printed, full-color version of SGNScoops Magazine by subscription? Find out more 
HERE
.
Find SGNScoops Magazine On Facebook 
HERE.
You can download the latest edition of SGNScoops Magazine 
HERE.
Read the latest edition of SGNScoops Magazine online
HERE.
Listen To Today's Gospel Music
HERE
Tags:
gospel music
,
Jordy Hinson
,
Lyndsey Chandler
,
Southern Gospel Music
,
The Hinsons
,
Youth in Gospel
Posted in
announcements
,
artists
,
sgn scoops magazine
|
Comments Off

on Youth in Gospel: Jordy Hinson
Written by scoopsnews on April 22, 2016 – 10:51 am -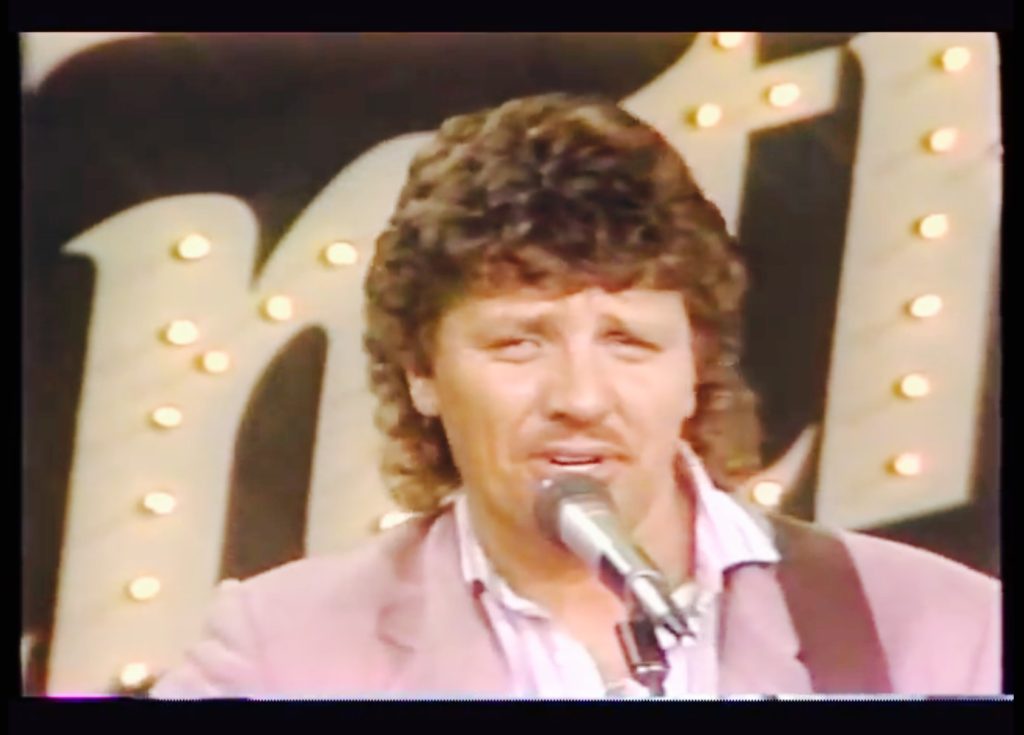 Flashback Friday 1988
"Call Me Gone"
Enjoy:
Tags:
The Hinsons
Posted in
announcements
|
Comments Off

on Flashback -The Hinsons Happy Sunday
Written by Staff on March 21, 2016 – 6:14 pm -
Nashville, Tennessee (March 21, 2016) The award winning family group, the Freemans has completed the brand new CD project byChris Freeman featuring songs made great during her tenure withthe Hinsons and hosting a "who's who" in Gospel Music as guests on the recording.
This is a best of both worlds album containing huge Hinson hits and those songs performed only as Chris Freeman can. Without a doubt this CD will become a collectors item. You will want to get this one early.
An enthused Chris Freeman stated, "We are excited to announce that you can now pre-order my new solo CD on our website! Just go to http://www.the-freemans.com/store. You will find the song list and all our guest artists there. My first song to radio is"Burdens Are Lifted Away". I can't wait for you to hear this project. All pre-orders will ship around April 1st."
Here is the song list for The Hinson Side Of Me:
1. How Wrong You Are (Guest Artists: Ronny Hinson & Steve Woods)
2. Homesick To Go (Guest Artist: Mike Bowling)
3. Call Me Gone (Guest Artists: Weston Hinson & Larry Hinson)
4. Burdens Are Lifted Away (Guest Artists: Weston Hinson & Larry Hinson)
5. Ain't That What It's All About (Guest Artists: Bo Hinson & Steve Woods)
6. That I Could Still Go Free (Guest Artists: Three Bridges & Gene McDonald)
7. I Never Shall Forget The Day (Guest Artists: Jeremiah Yocum/Redemption Road Singers)
8. Too Many Times (Guest Artist: The Isaacs Sonya, Ben, & Becky)
9. I'll Never Forget What He's Done For Me – Bonus Cut (Recorded in 1982 – Darrell Freeman/Eddie            Freeman/Chris Freeman)
For your advance pre-lease copy go to http://www.the-freemans.com/store .
If you would like to interview The Freemans contact AG Publicity atinfo@agpublicity.com.
To learn more about the Freemans go to http://www.the-freemans.com .
Follow them on FaceBook at  https://www.facebook.com/thefreemans or Twitter at https://twitter.com/thefreemansfans
To book the Freemans contact April Potter Holleman by E-Mail:msbookingagent@aol.com  or call 615-479-0954
####
About The Freemans
History, experience and spiritual wisdom are three attributes that can be used to describe the foundation of the Freeman ministry. Deeply rooted with family, the Freemans experience spans 30+ years. From Darrell's entrance at age 16 with his family's group, the Pathways, to Chris's award-winning teenage years with the Hinsons, the Freemans know the ins and outs of Southern Gospel music.
No doubt, Chris's unique sound is the reason she was the youngest female artist ever to receive the coveted "Queen of Gospel Music" award two years in a row ('76, '77) as voted by the readers of Singing News Magazine. In 1980, the lives of Darrel and Chris Freeman became one when they married on August 2nd. After singing with the Pathways for three years Darrell and Chris headed for Nashville and began the Freemans. Joe Freeman, Darrell's cousin, soon joined. them as the third part harmony, as well as their keyboard player. With this sound they have garnered tremendous growth and success.
In 1997, Darrell and Chris's daughter, Misty, began playing acoustic guitar with the group on stage. Then in 1998, she began singing with them when they recorded Standing Out. Also on stage is Caylon Freeman, Darrell and Chris's youngest child. He decided to join his family on the road full-time in 2002. He is now playing the drums and singing some with the group.
Now in their 20th year, the Freemans, still do approximately 250 dates a year, and continue to experience tremendous success.
More news
Tags:
Chris Freeman
,
the freemans
,
The Hinsons
Posted in
announcements
,
artists
|
Comments Off

on Freemans Pre-release New CD Featuring Chris Singing Hinson Songs
Written by Staff on September 19, 2015 – 6:55 am -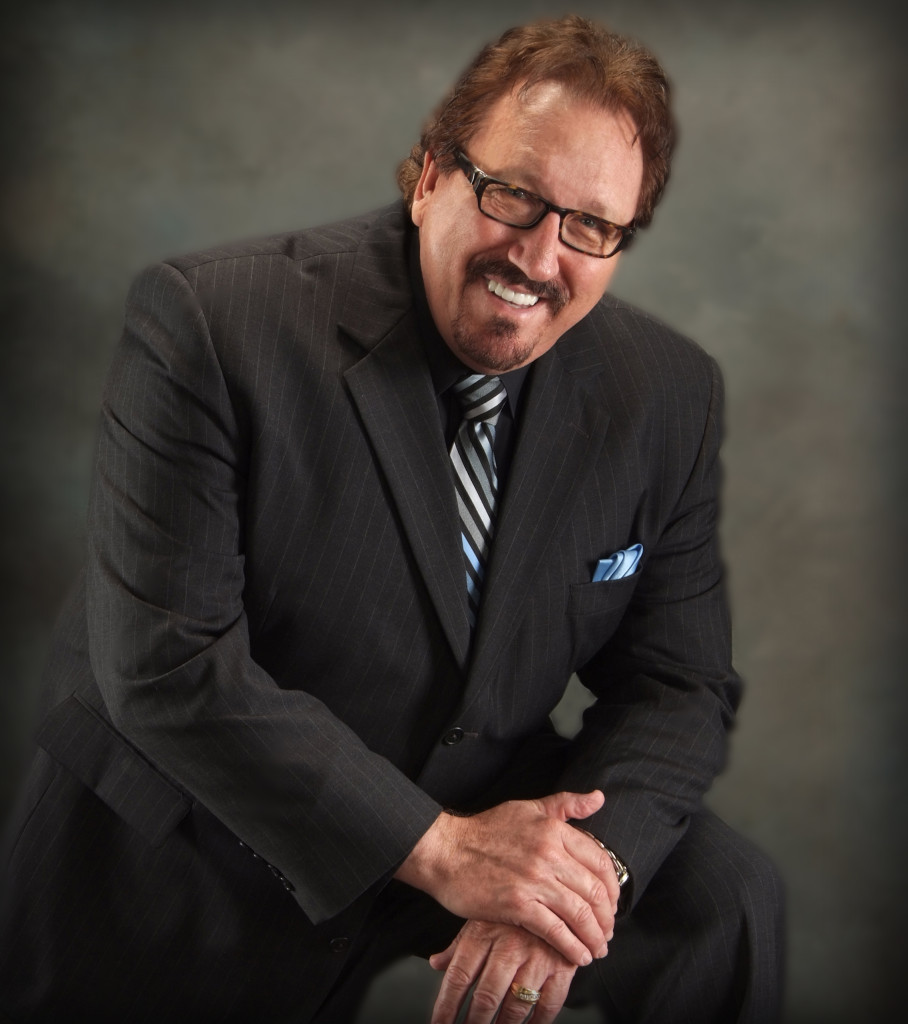 Ronny Hinson grew up in a home full of music. Folks from his little coastal hometown of Watsonville in Santa Cruz County, California, knew that the Hinson family had something special with their singing, but God knew just how far their songs would go and how many hearts would be changed by the message in them. Ronny Hinson's songwriting talents grew from this special musical beginning and have touched countless lives over the 48 years of his music career. Today Ronny writes music, instructs songwriters, and travels to sing and preach Biblical truths. No matter what he is doing, though, Ronny knows that there is one thread that weaves the many strings of his efforts into one lifeline: and that is the call to change lives for Christ.
  Ronny recalls the special day that his family sang together for the first time. "All of my siblings and I grew up singing in my father's little storefront church and in revival meetings that he would conduct. We would always sing as soloists or we'd do a duet, but never all together. It was on December 12, 1967, that we sang beyond the walls of our father's church as the group that the people came to know. It happened in a revival meeting in a little Church of God in Freedom, California, through great efforts of arm-twisting! We sang the old song that The Goodman family made famous called 'The Eyes of Jesus.' We were all familiar with the words and the melody but never had sung it together in four-part harmony. Our singing was so well-received that night and we discovered what God already knew: that we were called to sing. We were invited to sing at another church about 40 miles away two weeks later where we received our first love offering. It was the grand sum of five dollars. Being siblings, we didn't trust each other so we split it four ways outside on the church sidewalk. A buck and a quarter apiece!"
Tags:
Paige Givens
,
ronny hinson
,
sgn scoops magaine
,
sgnscoops
,
The Hinsons
Posted in
announcements
,
exclusive report
,
sgn scoops magazine
|
Comments Off

on Ronny Hinson: The Thread That Weaves It All Together
Written by SGN Scoops Staff on July 16, 2014 – 9:02 am -
Nashville, TN  Forty years ago this month of July, a young, virtually unknown Chris Hawkins, stepped into a Nashville recording studio to begin work on her very first professional gospel music project "Touch of Hinson, Glimpse of Glory." As a newly arrived member of the already well established group known today as The Original Hinsons, her vocal talents combined on that recording with that of Kenny, Ronny and Larry Hinson, to help catapult The Hinsons into even greater popularity.
Within only 5 years of that initial recording, Chris' exceptional vocal qualities made her a two time recipient of the award for "Queen of Gospel Music", from the Singing News Fan Awards and helped to win The Hinsons the prestigious title of "Favorite Group of The Year" from the Singing News Fan Awards in 1979. Chris Hawkins Freeman was eventually inducted along with The Hinsons, into the Gospel Music Hall of Fame in 2006.
Over the many years that followed her inception into the hearts and souls of gospel music fans, Chris Freeman has ultimately gained the respected notoriety she deserves as the legendary vocal prodigy who went on to inspire the careers and vocal styles of countless other female artists in the Southern Gospel Music industry and helped to create the sound of the award winning family group The Freemans.
On July 21st, 2014, Chris Hawkins Freeman, will once again step into the studio and begin the process of reliving her legendary past, as she begins the recording of her very first solo project in tribute to her beginnings with The Hinsons. She will not only recapture some of the songs she sang with The Hinsons in the seventies, but she will be sharing the story of the life changing experiences that helped to shape her into the gospel music icon she is today.
Forty years of legendary talent, yet her history is still in the making. Get ready for the new Chris Freeman solo project coming soon and be prepared to fall in love all over again with the female artist that changed the gospel music industry forever.
In other news The Freemans are announcing the addition of a staff member to their ministry team. After years of doing all the groups in-house business by themselves they have added some help to relieve them from the daily grind of business while on the road.
Chris Freeman, Lead singer for the group stated "We are excited to announce that effective July 1, 2014 Robert Rowland III has taken over as office manager for The Freemans and GoldenVine Productions. We feel very blessed to have Robert on our team."
Darrell Freeman commented "Robert and his wife Lisa Rowland have been close friends of ours for many years. It is very hard to let someone come in and take care of your business and ministry, but Robert is a very loyal and Godly man who believes in what we do."
"I am so honored and excited to be working with Darrell and Chris Freeman along with the rest of their family. There are no finer or talented people singing Gospel music today." said Robert Rowland.
Robert Rowland can be contacted by the Freemans new email at thefreemansinc@gmail.com or by text at 501-284-1182.
The Freemans are still reeling with excitement over their new video "Where I've Been" available on YouTube.com .
****
Tags:
Chris Freeman
,
Southern Gospel Music
,
Southern Gospel News
,
The Hinsons
Posted in
announcements
|
Comments Off

on Chris Freeman Sets Out On New Venture To Honor The Hinsons
Written by SGN Scoops Staff on September 20, 2013 – 9:40 am -
SIGNAL MOUNTAIN, TN This week's Harmony Road features a variety of artists and performances including "You

Were Faithful Yesterday" from Greater Vision, The Hinsons with the classic "The Lighthouse", "God Rides on Wings of Love" from Janet Paschal, Mark Lowry with "House of Gold" and "The Rock's Between a Hard Place and You" from The Kingdom Heirs.
Hosted by Singing News publisher and Solid Gospel radio host Les Butler, Harmony Road can be found each Sunday morning at 8 Eastern on TNN, The Nashville Network. Information on TNN and its growing list of affiliates can be found at www.watchtnn.com. Other outlets in the Harmony Road TV Network, include theWALKtv , TV57 in Atlanta, and WMJN29.com. For more listings visit www.harmonyroadtv.com. Viewers can "like" Harmony Road on Facebook at www.facebook.com/harmonyroadtv for weekly updates, contests, special features and interviews not seen on the television program.
This week's program originates from Jim Oliver's Smokehouse in Monteagle, Tennessee. Learn more about the Smokehouse at www.thesmokehouse.com. Harmony Road is a weekly television program showcasing videos from top Southern Gospel artists as well as exclusive interviews, news and more. Other members of the Harmony Road team include Ball Brothers pianist, Cody McVey, doing interviews and stories "from the road", as well as Allan Rhodes, Technical Director and Roger Spears, Producer.
Tags:
Ball Brothers
,
Christian TV
,
Cody McVey
,
Greater Vision
,
Harmony Road TV Network
,
Janet Paschal
,
Jim Oliver's Smokehouse
,
Kingdom Heirs
,
Les Butler
,
Mark Lowry
,
southern gospel
,
Southern Gospel News
,
The Hinsons
Posted in
announcements
|
Comments Off

on This Week's Harmony Road Features Mark Lowry, Janet Paschal, Kingdom Heirs
Written by SGN Scoops on October 14, 2011 – 6:15 am -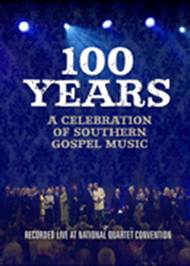 It was one of the most talked about showcases in NQC history, and now you can receive it on DVD.  The 100th Anniversary of Southern Gospel Music Showcase produced by Daywind Records at the 2010 NQC is now available.  See the incredible reunions of the original Gold City, the Hinsons, the Rambos, the Downings, the Singing Americans, the Cathedrals plus many special performances that were exclusive to this presentation. To order, just click the image to the left or go to www.nqconline.com  To see highlights from the DVD, click this YouTube link:  http://www.youtube.com/watch?v=2G5fEIxAKeo&feature=player_detailpage
Tags:
Cathedrals
,
gold city
,
national Quartet Convention
,
Singing Americans
,
Southern Gospel Music
,
Southern Gospel News
,
the Downings
,
The Hinsons
,
the Rambos
Posted in
new music
|
Comments Off

on [Nqc] 100th Anniversar​y DVD Now Available
Written by SGN Scoops on August 8, 2011 – 5:37 am -
The guest on the current edition of Gospel Music Today is Rob Patz, of SGM Radio and SGN Scoops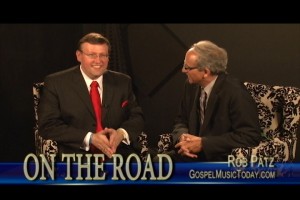 magazine. The Feature Group is Lakeside, and Ken and Jean Grady host southern gospel news and concert updates. Ken and Jean visit a concert in Vian, OK, to hear The Dove Brothers Quartet. Jean reviews a new CD by Mercy's Well, and the show features singing by Brian Free & Assurance and a vintage video with The Hinsons. The latest Gospel Music Today webcast is online now at www.gospelmusictoday.com.
__________________________
Tags:
Brian Free & Assurance
,
diamond awards
,
Gospel Music Today
,
Jean Grady
,
Ken Grady
,
Lakeside
,
mercy's well
,
rob patz
,
SGMRadio
,
sgnscoops
,
Southern Gospel News
,
The Dove Brothers
,
The Hinsons
Posted in
announcements
|
Comments Off

on Rob Patz on Gospel Music Today