Written by Staff on November 14, 2020 – 12:03 pm -
SGNScoops is sad to announce the passing of gospel music pianist/vocalist/songwriter, Henry Slaughter. Henry's longtime friend, Steve Weatherford, shared this post on Facebook yesterday:
"I just heard we lost yet another wonderful man of God, former member of my dads Quartet and a lifelong friend ,
Mr. Henry Slaughter had rejoined my dads quartet , thank you for the music you helped us make and the impact you made on so many , see you soon."
Henry Slaughter was born on January 9, 1927, in Roxboro, North Carolina. He appeared with the Stamps Ozark Quartet, Weatherfords, Imperials, and also with his wife, Hazel, as a gospel music duo. Henry and Hazel Slaughter often appeared on the Bill Gaither Homecoming videos.
No other details are available at this time.
SGNScoops staff extends prayers and condolences to Hazel and all the family and friends of Henry Slaughter.
We also are asking for prayers for Steve Weatherford as he recovers from Covid-19.
Tags:
bill gaither
,
gospel music
,
Hazel Slaughter
,
Henry Slaughter
,
Southern Gospel Music
,
The Imperials
,
The Weatherfords
Posted in
announcements
,
artists
|
Comments Off

on Gospel great Henry Slaughter passes away
Written by Staff on August 17, 2018 – 6:29 pm -
Groundbreaking New Elvis Album Features 14 Original Performances Of Gospel Songs With Newly-Recorded Instrumentation And Backing Vocals Featuring Legendary Presley Alumnae, Including Darlene Love, Cissy Houston, The Imperials and The Stamps;

Lisa Marie Presley Sings Duet With Her Father On Album's Title Track
30 July 2018 – NY, NY / Nashville, TN – RCA/Legacy Recordings, a division of Sony Music Entertainment, will release Elvis Presley – Where No One Stands Alone, a new Elvis album celebrating the artist's everlasting love of gospel music, on Friday, August 10.
Produced by Joel Weinshanker, Lisa Marie Presley and Andy Childs, Elvis Presley – Where No One Stands Alone introduces newly-recorded instrumentation and backing vocal contributions from music legends who'd performed on-stage and/or in-the-studio with Elvis. It also includes a reimagined duet with Elvis and his daughter, Lisa Marie Presley, on the album's title track and spiritual touchstone.
"It was a very powerful and moving experience to sing with my father," wrote Lisa Marie in her notes for the album. "The lyrics speak to me and touch my soul. I'm certain that the lyrics spoke to my father in much the same way."
Background vocalists on the album include: Darlene Love (who first sang with Elvis on his 1968 NBC television special); Dr. Cissy Houston (who, with The Sweet Inspirations, sang with Elvis on-stage beginning in 1969); Terry Blackwood, Armond Morales and Jim Murray (members of The Imperials, who sang on Elvis' How Great Thou Art – with the title song winning the 1967 Grammy®for Best Sacred Performance); and Donnie Sumner, Bill Baize, Ed Hill and Larry Strickland (members of Presley's longtime backup group, The Stamps).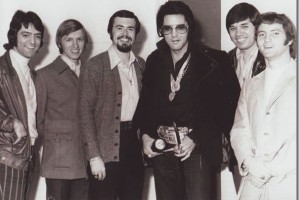 Elvis Presley – Where No One Stands Alone provides new musical perspectives on 14 of the singer's favorite pieces of gospel music, from the reverential to the celebratory, with song selections including Presley's beloved enduring gospel classics (the 1965 Top 5 smash "Crying In The Chapel," "How Great Thou Art," "You'll Never Walk Alone"), praise-filled gospel-rockers (Jerry Lieber and Mike Stoller's "Saved") and traditional hymns and spirituals ("So High," "Stand By Me," "In The Garden," "Amazing Grace").
Prior to its release, the album is already highly anticipated with the media. Just last week, "Saved," which features Darlene Love on backing vocals, exclusively premiered with Parade.com. 
Elvis Presley once said, "Since I was two years old, all I knew was gospel music. It became such a part of my life, it was as natural as dancing. A way to escape my problems, and my way of release." It was Elvis' explosive mix of styles–blues, bluegrass, country, swing, pop–that generated his iconic world-changing rock n' roll, but it was the hymns, spirituals and church music of his childhood, the deep-seated gospel roots that sustained Elvis and his musical vision throughout his life.
Friends and family would often recall hearing Elvis sing gospel tunes at home and to warm up before concerts. "We do two shows a night for five weeks," Presley said in an interview featured in the documentary Elvis On Tour, recorded during one of his residencies at the International Hotel in Las Vegas. "A lotta times we'll go upstairs and sing until daylight—gospel songs. We grew up with it…It more or less puts your mind at ease. It does mine."
"This was his favorite genre – no question about it," says Lisa Marie in her album notes. "He seemed to be at his most passionate, and at peace while singing gospel. He would truly come alive – whether he was singing just for himself and me at home, or on stage in front of thousands of fans."
Lisa Marie Presley will participate–along with Joel Weinshanker, Andy Childs (album co-producers) and John Jackson (Senior Vice President, A&R, Legacy Recordings/Sony Music Entertainment)–at a special "Where No One Stands Alone" event to be held at the Graceland Soundstage (1pm, Saturday, August 11) as part of Elvis Week 2018. Tickets for this event may be purchased individually through Graceland Reservations by calling 800-238-2000 or 901-332-3322 or online at ElvisWeek.com.

Elvis Presley – Where No One Stands Alone will be available in digital, CD and 12″ vinyl album configurations. The album is now available for pre-order. 
Shop.Graceland.com will have exclusive, limited edition versions of the album on blue 12" vinyl and cassette configurations. Fans purchasing the CD, exclusive blue vinyl, and cassette together from Shop.Graceland.com will receive a limited edition lithograph signed by Lisa Marie Presley. Pre-order and more details can be found here
Elvis Presley – Where No One Stands Alonetrack listing: 
I've Got Confidence

Where No One Stands Alone (with Lisa Marie Presley)

Saved

Crying In The Chapel

So High

Stand By Me

Bosom Of Abraham

How Great Thou Art

I, John

You'll Never Walk Alone

He Touched Me

In The Garden

He Is My Everything

Amazing Grace
Read the full SGNScoops Magazine July 2018 HERE
Download the PDF of SGNScoops Magazine HERE
Find SGNScoops On Facebook HERE
Listen To Today's Gospel Music Online HERE
Tags:
Christian Music
,
Cissy Houston
,
Darlene Love
,
Elvis
,
gospel music
,
Lisa marie Presley
,
The Imperials
,
The Stamps
Posted in
announcements
,
artists
|
Comments Off

on RCA/LEGACY RECORDS RELEASES ELVIS PRESLEY – WHERE NO ONE STANDS ALONE – ON FRIDAY, AUGUST 10
Written by SGN Scoops Staff on June 14, 2011 – 5:52 pm -
Franklin, TN (Mansion Entertainment) June 14th, 2011 – Manor House Music has recently signed Tane' Miller to its Impact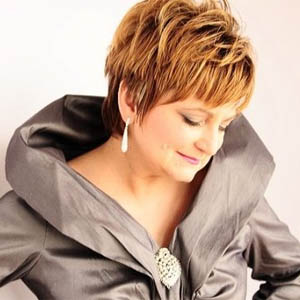 label.
Tane' Miller is an international singer, songwriter and recording artist with a distinct and powerful soprano voice. For 20 years, she has faithfully answered the call to the nations serving full time in music ministry, missions, and evangelism, working in 17 different countries.  She performs her own original songs and familiar classics such as; "His Eye Is on the Sparrow", "I Bowed On My Knees and Cried Holy", and "It Is Well". Her beautiful Soprano voice has literally taken her around the world touching many audiences by ministering in churches, conferences, and outreaches in the U.S. and many countries including; France Germany, Hungary, Romania, Sweden, Haiti, Scotland, England, Ireland, Africa, and the High Arctic of Canada, to the Inuit Eskimo. Her songs are played on Christian radio stations in several countries. Tane' has released 2 previous projects produced by Nick Bruno and is presently releasing her third project produced by Eric Copeland entitled, "Healer Of My Heart". This new project is a beautiful collection of hymns and praises with a classical style that transcends time and trends and will be available on the Impact label.
The Impact label has a prestigious history in that it presented such renowned artists as The Imperials, The Gaithers, Sandi Patti and Larnelle Harris. The Bill and Gloria Gaither project released on Impact, "Alleluia: A Praise Gathering", was the first Gold Record in Gospel music.
To learn more about Tane' Miller visit www.tanemiller.com.
Tags:
larnelle harris
,
Manor House Music
,
Sandi Patti
,
tane miller
,
The Gaithers
,
The Imperials
Posted in
announcements
,
christian entertainment
,
Christian interest
|
Comments Off

on Tane' Miller Joins The Impact Label