Written by SGN Scoops Staff on September 8, 2013 – 11:37 am -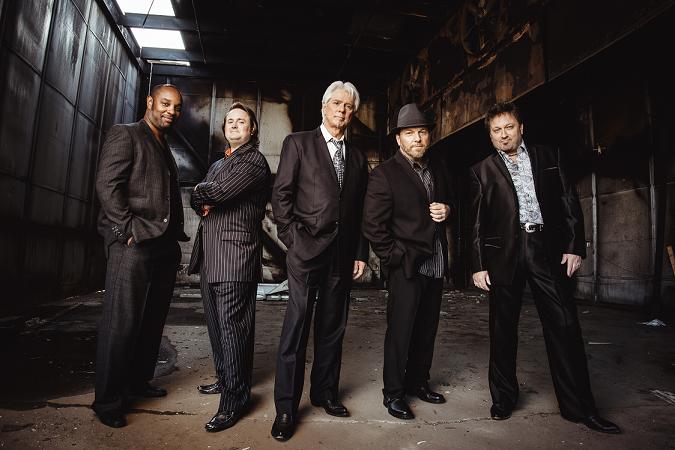 NASHVILLE, TN: Larry Strickland, owner of Palmetto State Quartet, one of the longest running male quartets still touring and recording announced today that he will be retiring along with plans to retire
the Palmetto State Quartet name. However, if you have been a fan of the group in the past few years,
you'll be glad to know that the existing members (Jeremy Easley, David Staton and DaRon Maughon) will continue on under a new name. As of October 1, the group will be known as GLASS TEMPLE, with a new recording to be released later this year.
Since the formation of Palmetto State Quartet in the 1940's, the group has been known for musical excellence, having had legendary names in gospel music come through its doors as members. In recent
years with Larry Strickland acquiring the group, the music and style of the group definitely changed. The group has toured with The Judds and been seen on television and tour with country music superstar,
Wynonna Judd. The group naturally evolved into a more commercial sound. Much of this change in
sound in the last couple of years was due to the singers that became Palmetto State Quartet. According
to Larry Strickland, "I just found the best singers out there and allowed them to be themselves. As
a result, I believe I have assembled the best group that gospel music has heard in a long time. I have
encouraged them to continue under a new name because it would be a shame for these guys to stop
because I'm retiring. I love and fully support these guys!"
According to group member, David Staton, "I have never met anyone who loves to sing and has a
passion for this music like Larry does. We are going to miss having him on the road, but if it's at all
possible, you may just see Larry show up at some of our dates. Larry is one of the few true living legends in gospel music and we have been honored to stand next to him and sing. Touring with Elvis,
managing The Judds and Wynonna and taking gospel music to a world stage as he has done is more than
most will ever accomplish in a lifetime."
Cards, congratulations and well wishes can be sent to Larry at P.O Box 1327, Franklin, TN 37065. If you'd like to schedule an event with Glass Temple, you can email david@songgardenmusicgroup.com or call
615-385-4166. Ext. 22
Tags:
David Staton
,
Elvis
,
Glass Temple
,
palmetto state quartet
,
southern gospel
,
Southern Gospel News
,
The Judds
Posted in
announcements
|
Comments Off

on Palmetto State Ends, Glass Temple Begins
Written by SGN Scoops Staff on March 21, 2013 – 6:53 pm -
By Lorraine Walker
Randy and Sherri Miller are accomplished Gospel artists who are singing, speaking
and laughing their way across America. Randy is a Kingsmen alumni, a recipient of numerous
Singing News and other Southern Gospel awards and a lifetime inductee of the Alabama Music
Hall of Fame. Sherri sang with her family, The Kenny Parker Trio, before doing session and
stage work with such artists as Dolly Parton, The Judds and Michael English. Today this couple
has joined their accomplished vocals, love of life and ability to make others laugh as they share
their music with audiences far and wide.
When Randy Miller left the Kingsmen, he began a solo career and started Snippa Creek Studios.
Sherri Parker Miller joins her husband in making music and laughter with their recently released
Randy Miller Comedy album and the soon-to-be released Where It All Comes From. If
something taps into your emotions, whether through humor or song, it will work its way into
your heart; but it all comes from the Lord as far as the Millers are concerned.
The title track of Where It All Comes From is sung by Sherri and written by Kenna Turner West,
one of Southern Gospel's most prolific songwriters. The song is currently on Sound Cloud and
showcases the versatility of this talented couple. Kenna says, "Sherri is an amazing vocal talent
and all who know her appreciate her sweet, joyful spirit."
Dusty Wells, head of sales and marketing at Word Entertainment, shares, "I love Sherri! I
remember the first time I met Sherri was at the National Quartet Convention years ago while
sitting with Dottie Rambo at The Rambo's booth. I knew of her because her Daddy, Kenny
Parker, was The Rambo's long time pianist. So when this blonde curly haired little beauty of a
girl came to the booth, Dottie just went on and on about her and how special she was. Our
friendship grew over the years."
"What I love about Sherri is that not only is she a wonderful singer and communicator,
but she is a lover of people," says Wells. "She is always consistent, always happy and always
caring for others. I love her spirit and I love that God is using her. She is so special and I cherish
her friendship!"
Another close friend of the couple is Johnathan Bond of Young Harmony. "I love Sherri and
Randy because they practice what they preach, plus they are awesome to be around. Also, during
a very dark period of my life, they offered a shoulder. They are Christians in action!" Read more »
Tags:
dolly parton
,
Dottie Rambo
,
Gospel
,
Kingsmen
,
New Zion Baptist Church
,
Randy Miller
,
Southern Gospel News
,
The Judds
,
The Kingsmen
,
Young Harmony
Posted in
artists
,
Christian interest
|
Comments Off

on Randy and Sherri Miller: Lyrics, Laughter and Love
Written by SGN Scoops Staff on February 27, 2012 – 2:34 pm -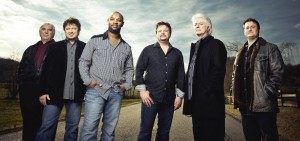 NASHVILLE, Tenn.—The historic Palmetto State Quartet announces the newest incarnation of this enduring vocal ensemble that defies the quartet label. The group assembles not four, but five vocalists, and breaks out of any traditional mold by refusing to define its members by vocal part. The diverse lineup includes: Mike Allen, a fixture
on the popular Gaither Homecoming television series, who had never signed on officially with any one group until now; Jeremy Easley, the X-Factor season-one, top-15 finalist (male vocalist ages 15–30 category) who received a standing ovation from Simon Cowell, Paula Abdul, Nicole Scherzinger, and L. A. Reid; Paul Lancaster, long-time Palmetto State member and former member of the Mullins, winner of two Dove Awards with gospel music siblings, the Martins; Casey Martin, popular keyboardist for an array of secular and gospel artists, brings a soulful influence and plays an integral part in the PSQ presentation; David Staton, Grammy-nominated songwriter, singer, producer, and adroit industry thought leader; and Larry Strickland, who sang with the famous Stamps Quartet in the '70's when they backed up Elvis Presley, and has beenseen on the OWN network show, The Judds. "Ask any of these guys and they would tell you that singing with other great singers causes you to step it up. And once in a while you hit this magical combination where the
whole is greater than the sum of its parts," according to Strickland. Besides their stellar talent, each member brings a unique new audience to the gospel music they love and its message they cheris With so many tie-ins to pop culture that cross musical genres, this group is uniquely positioned to attract and influence new listeners. This will be welcome news to music promoters and presenters of gospel music globally. Not since Strickland's Elvis days with the late J.D. Sumner and the Stamps has there been another vocal group that has featured two great bass singers.
Most recently, PSQ has been touring with the Judds, singing backup to Wynonna's powerful voice and introducing southern gospel music to a whole new audience. "We are not interested in anyone labeling us a 'super group'. What we hope is that churches will leverage whatever we've been blessed to do in order to reach out to various crowds that typically aren't planning to come to church or a gospel concert," said Staton. And with some strategic use of traditional advertizing and social media, church leaders may be surprised the number of first-time attendees who drop in to check out the great music and happen to hear some very good news. The members of Palmetto State are committed to effectively sharing the gospel in a clear, compelling manner and consider that their top priority.
Palmetto State is booked exclusively through the Becky Simmons Agency at
+1 615.595.7500 or Info@BSAworld.com
Tags:
David Staton
,
Elvis Presley
,
Gaither Homecoming television
,
Grammy-nominated songwriter
,
mike allen
,
Nicole Scherzinger
,
OWN network
,
palmetto state quartet
,
Paula Abdul
,
Simon Cowell
,
Southern Gospel Music
,
Southern Gospel News
,
The Judds
Posted in
announcements
,
christian entertainment
|
Comments Off

on PALMETTO STATE POISED TO EXPAND REACH
Written by SGN Scoops on July 29, 2011 – 12:41 pm -
Rose Gilley and daughter Deana Brown, better known as Southern Heritage from Atmore, AL have been in Nashville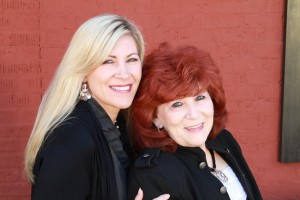 recording their brand new recording.  The mother / daughter duo's sound is very unique.  While the music is unmistakably Southern Gospel, their harmony is reminiscent of Country Music superstars, The Judds.    Southern Heritage records for Garden Creek Records, a division of Song Garden Music Group.  The new project will be released at NQC, 2011 in Louisville, KY.
Tags:
Christian Country News
,
nqc
,
Southern Gospel News
,
Southern Heritage
,
The Judds
Posted in
christian entertainment
,
Christian interest
|
Comments Off

on Southern Heritage In The Studio
Written by SGN Scoops on July 28, 2011 – 7:10 pm -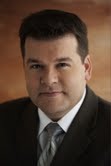 Nashville, TN – Palmetto State Quartet manager and bass singer, Larry Strickland has announced the addition of Wesley Smith  to the popular quartet. Smith will fill the tenor position for the Nashville-based group.
Smith, the youngest of four sons, grew up in and around Gospel music, as his dad, who also served as a pastor, sang in a regional quartet. At a very young age, Smith was smitten with the smooth, rich quartet sounds and became hooked on four-part harmony. He admits that his favorite groups are The Cathedrals, The Statesmen and The Oak Ridge Boys.
At a young age, he learned to play guitar and piano and by the time he reached the age of 15 was singing and playing bass guitar with his first quartet. He spent several years traveling and singing with regional groups before accepting his first full-time position, ironically with Palmetto State. He traveled with PSQ for two years, and later began singing with The Dixie Echoes. Smith says, while he enjoyed his time with The Dixie Echoes, he is thrilled to return to PSQ. "I love Randy and all The Dixie Echoes," Smith states. "They are a great bunch of guys, and I thoroughly enjoyed my time with them, but I'm thrilled to be back with Palmetto State, and look forward to rekindling many friendships I made with their many friends and fans."
Riding high on the success of their latest Top 20 single, "Don't That Sound Like Heaven," Palmetto State is traveling throughout the States and are also featured on a number of events featuring the multi-award winning duo, The Judds. Visit www.psqworld.com for complete touring information.
Tags:
Cathedrals
,
larry Strickland
,
palmetto state quartet
,
Southern Gospel News
,
The Dixie Echoes
,
The Judds
,
The Oak Ridge Boys
,
the Statesmen
,
Wesley Smith
Posted in
announcements
|
Comments Off

on Palmetto State Quartet Welcomes New Tenor
Written by SGN Scoops Staff on February 14, 2011 – 1:58 pm -
Franklin, TN (Mansion Entertainment) February 14th, 2011 – Brightstone's 9th Annual Songwriter's Night "Music That Touches The Heart" charity fundraiser took place on February the 10th at The Factory in Franklin, TN. This year's event featured performances by Palmetto State Quartet and The Judds, lending their time and talent to help raise funds for  Brightstone, an organization helping adults with special needs.
For almost 70 years Palmetto State Quartet has been an integral part of providing a contributing legacy of  Southern Gospel Music. They not only continue to build on that legacy, but continue to share the message of the Gospel beyond the Southern Gospel medium. They took the stage last Thursday evening and shared songs from their new project "Grace" as well as joining The Judds on some Southern Gospel classics such as "How Great Thou Art".
Brightstone provides a comprehensive work, social support, and future residential community for adults with special needs, expanding their potential, helping them develop mentally, physically, socially, emotionally, and spiritually.
For more information on Brighstone and how you can be a part of their goals, visit www.brightstone.org. For information regarding Palmetto State Quartet, visit www.psqworld.com or contact www.bsaworld.com.
Tags:
palmetto state quartet
,
Southern Gospel classics
,
The Judds
Posted in
christian entertainment
,
Christian interest
|
Comments Off

on Palmetto State and The Judds Perform For Brightstone's "Music That Touches The Heart