Written by Staff on August 15, 2014 – 8:34 am -
Music and Madness, Fall 2014 edition is a ball! Dozens of balls! Autographed beach balls flying around the room while the Martins are driving the "Gospel Train".
In the fabulous Tivoli Theater in downtown Chattanooga, the reinvented tour was launched with fun from start to finish. The tour features Mark Lowry, The Martins, Stan Whitmire and this latest edition brings Jason Crabb.   Along with Crabb comes one of music's most talented bands rounding out the stage.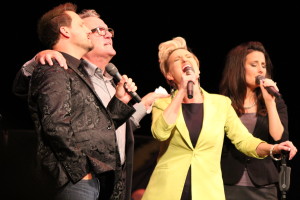 The crowd settled in with Stan Whitmire bringing attention to center stage as he serenaded on a full sized grand piano. The Martins took the stage reminding everyone to "Count Your Blessings" with their radio hit of the same title. The Martins then broke into an a cappella medley of hymns from their latest project.
As the Martins had directed the audience toward a spirit of worship, Mark Lowry entered the stage with "Our Lord Is Laughing" as the Martins moved to provide background vocals. When Lowry finished, he informed the audience that he was the "Bill Gaither of this program". With his unique style of moving everyone to chuckle, Lowry then broke into a series of songs from his Love Songs project with cuts featuring the sounds of Nat King Cole. Many of those in attendance remembered fondly the songs Lowry sang, "Fly Me to the Moon" and "Our Love is Here to Stay".
This type of program lends itself to getting to know the artists. The stage was set with chairs which gave the feeling that everyone in attendance was engaged in an evening of getting to know one another better as well. Lowry led Judy Martin to tell of the first time the Martins had an opportunity to sing for Bill Gaither. This first meeting was in Indiana at a Gaither Music Group video taping. As the video of the younger Martins rolled, the present day Martins took over with the live rendition of the much loved hymn, "He Leadeth Me".
Lowry continued to share his gospel music memories with stories of Vestal Goodman. The crowd was led to remember things like Goodman's beautiful gowns and tall coiffures. Whitmire began an introduction to one of Goodmans' most beloved presentations of "What a Lovely Name". Lowry and Jonathan Martin sang the first verse in duet, then were joined with Joyce and Judy Martin who carried the parts that the Goodmans sang many years ago.
The Martins continued the program with scripture from Philippians 4:6 which
reminds us that Christians should make their requests known to God. These words were the introduction to their song entitled, "The Promise". In 2004, this song was the Southern Gospel Song of the Year as awarded by the Gospel Music Association Dove Awards.
Taking the stage to roaring applause, Jason Crabb entered to perform "I'd Rather Have Jesus" with his band in full accompaniment. Crabb continued his presentation with a hymn medley from the project The Song Lives On. There was full audience
participation as Crabb directed the house to 'lean' on cue to "The Everlasting Arms". From the familiar music, Crabb moved to the title cut of his latest project, Love is Stronger.
The second portion of the Music and Madness show opened with the Martins singing with the full band, including Crabb on guitar. The Martins brought the house to their feet with "Love is Gonna Drive this Train" while the autographed beach balls went flying! The balls were batted around the entire Tivoli Theater bringing the energy to fever pitch.
Just then, Crabb took center stage while the standing crowd listened to a Crabb classic, "Through the Fire". Crabb and Lowry in casual conversation reminded that God takes Christians, through the fire…not around, not over, but through the trials in life.
This part of the program was the right time to request songs from the audience; tunes which Whitmire played and Lowry led. The congregational sing along comprised a medley of the classics, "Blessed Assurance", three verses of, "Amazing Grace," "Victory in Jesus" and concluded appropriately with the chorus of, "How Great Thou Art."
Bringing the program full circle, the Martins went a capella, (not to Acapulco as Lowry quipped) with a tightly harmonized, "You'll Never Walk Alone".   Listening to the nearly perfect harmony of the three Martins, the music conveyed a sense of confidence and peace to all.
Crabb continued to minister when he quietly came forward to sing, "Sometimes Alone I Cry." This award winning song is just one in Crabb's repertoire that was composed by Gerald Crabb, who is Jason's father. Crabb filled the room with emotion once again as he delivered this poignant song.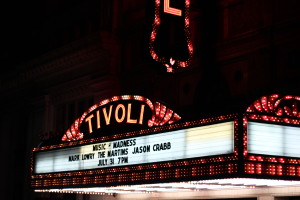 Joyce Martin continued the worship-filled moment with a transparent conversation about the goodness of God. Martin passionately shared that tears of God's people are precious to Him. Jonathan and Judy joined beside their sister to sing, "Except for Grace."
Lowry took the opportunity to follow up with sharing, "God is crazy about you! God only uses broken people. Be thankful for your brokenness and remember the Bible points out that it came to pass…it didn't come to stay! Find a reason to be thankful."
At this point, Lowry began to tell of how he came to pen his classic song of Mary.   With the Martins singing background vocals, Crabb joining on guitar and with the full band, "Mary Did You Know" brought a climax to the program.
With a diverse lineup and attraction to a broad base of fans, the current Music and Madness program is a well-balanced opportunity for each artist to bring forth their best. The performance order offers something for everyone in a fast paced way to bring encouragement as well as a clear message of the Gospel of Jesus.
The Music and Madness Tour is scheduled to continue well into 2015 over a wide geographical area. Watch for an opportunity to catch this show for an evening that is pure fun for all.   And, take anyone of any age along, the fun of Music and Madness is contagious! For more information visit https://www.facebook.com/events/614905468576510
Written by and all pictures by Candace Combs
Tags:
Christian Music
,
gospel music
,
Jason Crabb
,
Mark Lowry
,
Music and Madness
,
Stan Whitmire
,
The Martins
Posted in
announcements
,
artists
,
concert reviews
|
Comments Off

on Music and Madness Review: Jason Crabb, Mark Lowry, The Martins and Stan Whitmire
Written by SGN Scoops Staff on August 4, 2014 – 7:53 pm -
The Music & Madness Tour with Mark Lowry, The Martins and Jason Crabb kicked off on Thursday, July 31, 2014 at the historic Tivoli Theatre in downtown Chattanooga, TN. The packed house was delighted with an evening full of amazing music, a little madness and a whole lot of fun! Laugher, tears, shouts of joy and thunderous applause filled the theatre as the talented cast of artists filled the audiences hearts with joy! Multiple standing ovations were evidence that this tour is not to be missed!
Presented by Feed the Children in association with MUSE Concerts, the Music & Madness tour continues through the fall.
VIP, Gold Circle and General Admission tickets are available for each date on the tour. VIP Ticket holders receive a special commemorative laminated tour badge, a signed poster, and a special backstage Q&A with the artists. Ticket information can be found at www.museconcerts.com.
MUSIC & MADNESS
with
MARK LOWRY, THE MARTINS AND JASON CRABB TOUR DATES

AUGUST
07 – Big Spring, TX

SEPTEMBER
19 – Virginia Beach, VA 
OCTOBER
23 – Raleigh, NC (Jason Crabb not appearing)
25 – Springfield, MO

28 – Macon, GA (Jason Crabb not appearing)

NOVEMBER
07 – Lakeland, FL
08 – Sarasota, FL (Jason Crabb not appearing)
Tags:
Jason Crabb
,
Mark Lowry
,
Music & Madness Tour
,
Southern Gospel Music
,
Southern Gospel News
,
The Martins
Posted in
announcements
|
Comments Off

on MARK LOWRY, THE MARTINS AND JASON CRABB KICK OFF MUSIC & MADNESS TOUR IN CHATTANOOGA TN
Written by SGN Scoops Staff on May 22, 2014 – 1:44 pm -
NASHVILLE, Tenn.—GRAMMY®-nominated and multi-DOVE Award-winning family trio The Martins have just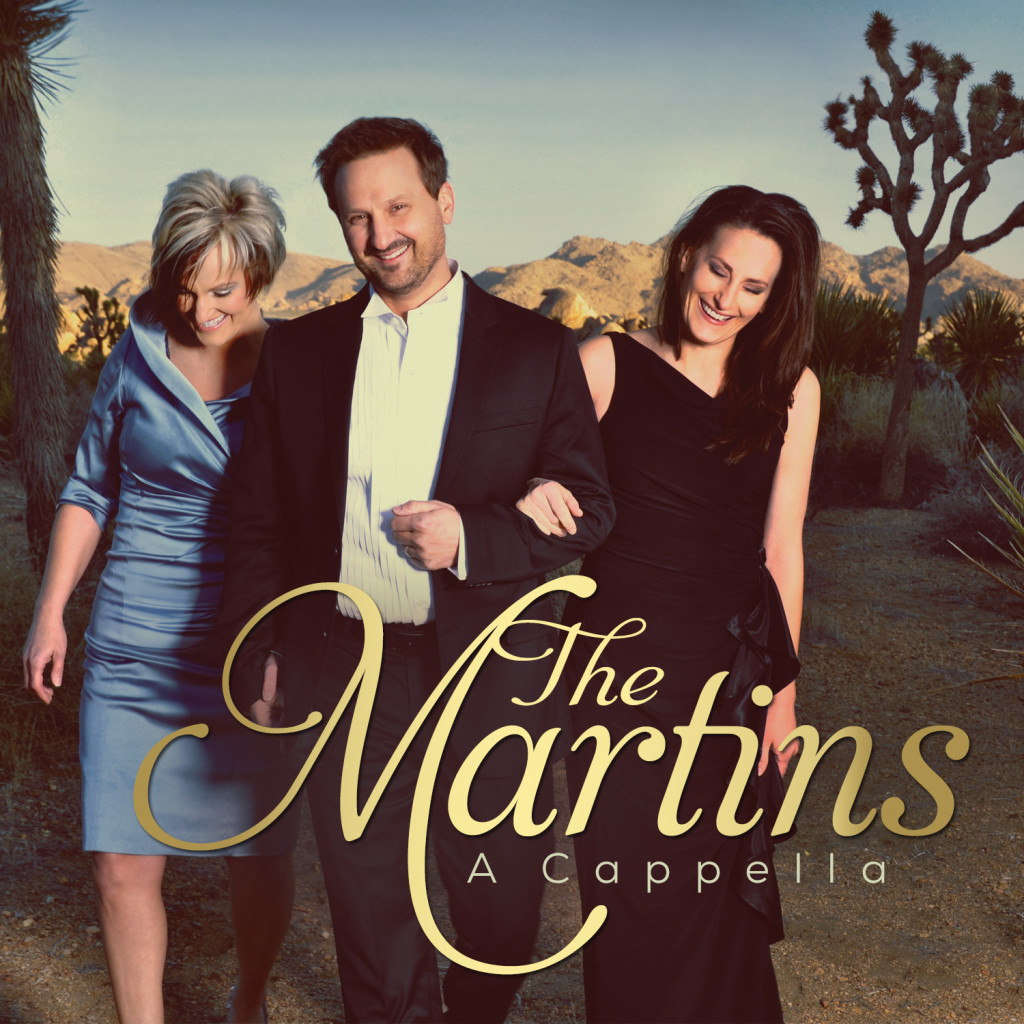 completed an all-new release—their first a cappella recording in over 15 years—entitled A Cappella (Gaither Music Group). Known far and wide for their impeccable, tight family blend, siblings Joyce, Jonathan and Judy have put together a collection they describe as "the hardest thing they have ever recorded."
"A cappella music is the purest form of vocal music to us," adds Jonathan. "It keeps you on your toes and makes you sing better. To perform it live you have to be on your 'A game.' To attempt it is humbling; to accomplish it is exciting and rewarding."
"We've been singing a cappella music professionally for 20 years," describes Joyce. "It's something we are known for, so we honestly felt like, 'Hey, we've got this. It's what we do, and we are putting together a great team of producers and arrangers. We just gotta do what they tell us to do.' However, it was the hardest thing I've ever done in my life! It made me realize I've got so much to learn and areas in which to grow. We found it very daunting at times…but now that it is finished I'm so proud of it!"
Part of the musical growth and complex arrangements stemmed from working with acclaimed performers, arrangers and producers Michael English, Lari Goss, David Phelps and Matthew Holt.
English, who produced all but one song on the new release, has been a longtime friend and advocate of The Martins. "One of my favorite things about Michael is that he is a great teacher," explains Judy. "He doesn't just tell you how to sing a part of a song; he helps you sing better in general. He forces you to be better through the process."
"This was the first time Michael had ever produced an a cappella record," adds Joyce. "He was a little nervous, and he was growing at the same time we were growing. He has been a part of our career for so many years. We would not be The Martins we are today if it weren't for Michael."
The Martins began giving credit to Lari Goss over 15 years ago when he produced and arranged their landmark recording An A Cappella Hymns Collection. He was back around the table with the trio to arrange several songs on this all-new release including a cover of "The Prayer."
"This song has always been done as a duet," describes Jonathan. "We weren't sure if we could make the arrangement into one to fit a trio. We knew that if anybody could Lari Goss could do it. He said, 'I don't know if we can do that as a trio,' so we moved on to other songs. Then during a break he started playing 'The Prayer' on piano. All of our ears perked up. He said, 'Give me just a minute. Let's try this.' It began to work and come together. It is one of my favorite accomplishments of the project."
Other accomplishments vary from hymns the trio has known since their childhoods ("Fairest Lord Jesus," "Praise to the Lord") and old "spirituals" ("When I Go Away") to mainstream pop crossover songs ("You'll Never Walk Alone," "The Prayer") and even a little "Reggae style" mixed into an arrangement ("Three Little Birds"). It showcases the group's heralded ability to transcend musical styles, appease their fan base and weave in some of their personal favorites.
"It was Michael's idea to bring David and Matthew into the studio," Joyce recalls. "We were looking for something stylistically different. When there's not any music to accompany you, you want something there to make the songs sound different. It's easier to do that with musicians, but in this case we wanted to do a different thing with arrangements; so we brought them in, and as they say the rest is history."
"We still love our previous a cappella music like 'The Doxology' and 'Riverside Medley,'" Judy assures. "We're always going to do those. We wanted to add some new songs to our repertoire, and we hope that our audiences will embrace these new songs as well."
"This new music is something that has challenged us beyond our expectations," says Joyce. "We had to work harder than ever and strive for the excellence that we believe God expects from us. We were raised with that work ethic, and we believe that God expects us to never stop striving or stop growing and to be the best we can be. We want to honor Him every time we go into the studio or onto the stage."
In addition to their own concert appearances, the trio is currently hitting stages alongside singer/songwriter/comedian Mark Lowry on the Music and Madness Tour. Additionally, they are featured on select Gaither HOMECOMING Tour dates. Their national and international exposure continues to grow as A Cappella will receive prime placement in retail outlets and will air as part of a special TV offer on Dish TV, DirecTV, AT&T Uverse, GaitherTV, TBN, RFD, FamilyNet, CTN, GMC, GMTN, Guardian, Liberty, TCT and TLN. It will also air in Canada on Vision TV, CTS, The Miracle Channel and Hope TV.
Distributed by Capitol Christian Distribution, the new release will available at retail and digital outlets worldwide including iTunes, Amazon and www.gaither.com and www.martinsonline.com.
To keep up with the latest happenings with The Martins, visit www.martinsonline.com, connect with them at facebook.com/martinsonline or follow them on Twitter: @martinsonline.
Tags:
david phelps
,
gaither
,
Lari Goss
,
Michael English
,
Southern Gospel Music
,
Southern Gospel News
,
The Martins
Posted in
announcements
|
Comments Off

on The Award-winning Martins Deliver First A Cappella Recording in More Than a Decade
Written by SGN Scoops Staff on May 17, 2014 – 4:19 pm -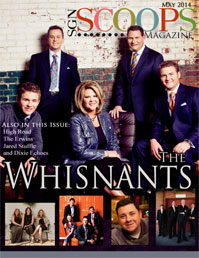 Welcome to the May issue of SGN Scoops digital magazine! We are thrilled to bring to you the best stories in Christian music, from features to devotionals to concert reviews. This month, our cover story is the beloved family group, The Whisnants, as they allow SGN Scoops to come with them backstage and in the bus. Be sure to read this captivating feature by Jennifer Campbell. Erin Stevens' Younger Perspective shines the spotlight on The Perrys' artist, Jared Stuffle. Other artists featured include The Erwins by Marcie Gray, new Christian female trio High Road III by Lorraine Walker, and Sandi Duncan Clark catches up with the Dixie Echoes.
Craig Harris reviews a concert event by the indescribable Mark Lowry along with the award-winning Martins. Rob Patz tells America what they want to know about family group The Hoggles. Rhonda Frye reflects on Mother's Day. Legendary staff writer, Lou Wills Hildreth shares the taping of the SGMG 2014 Harmony Honors.
We are happy to have our participating artists sharing their hearts with you, including Dr. Jeff Steele, David Staton, Sherry Anne and Kelly Nelon Clark.
Also included in this month's issue are CD reviews, SGN Scoops Top 100 songs for May and our monthly Health Feature by Laurette Willis, who discusses the enjoyable topic of regular exercise!
We hope you take a moment to read the uplifting and encouraging articles this month. Pass the link along to family and friends and don't forget to tell your favorite artist that you saw their feature in this month's SGN Scoops magazine!
Tags:
David Staton
,
High Road III
,
Jeff Steele
,
Kelly Nelon Clark
,
Lorriane Walker
,
Mark Lowry
,
rob patz
,
Southern Gospel News
,
The Dixie Echoes
,
The Martins
,
Whisnants
Posted in
sgn scoops magazine
|
Comments Off

on May 2014 SGNScoops Magazine
Written by SGN Scoops Staff on April 22, 2014 – 1:23 pm -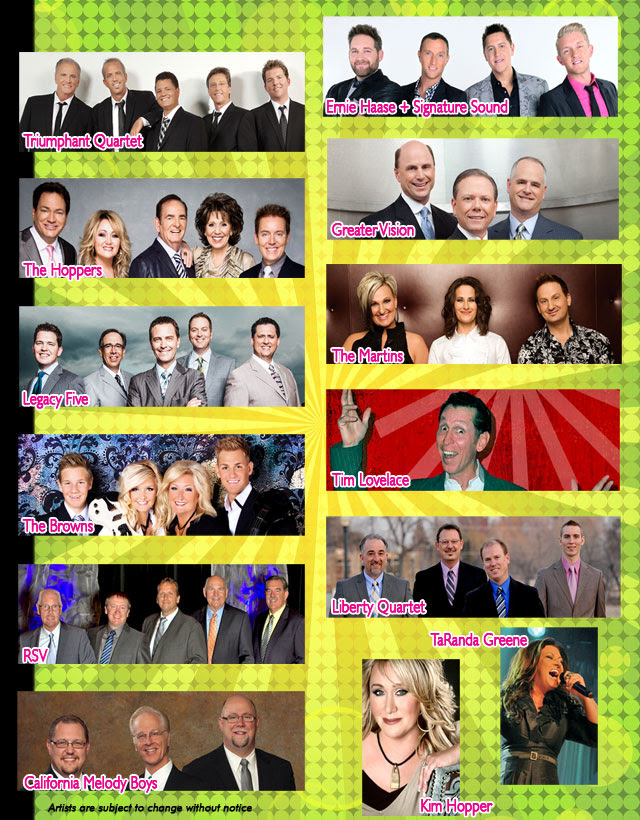 (Nashville, TN) – Visalia, CA is set to welcome the Great Western Fan Festival to the Visalia Convention Center. The annual event welcomes an all-star lineup to the West Coast from May 1-3, 2014.
The weekend will be filled with great gospel music, chapel services, special matinees, a special breakfast club, comedy showcase, and more – all designed to bring the attendees up close and personal with the artists.
The Great Western Fan Festival Talent Contest, held on Saturday morning, will award a Grand Prize of a recording package to one winner. A 1st place winner will be selected in three categories – soloist, duet/trio and group.
An all-star lineup of gospel greats will perform during the weekend including The Hoppers, Triumphant Quartet, Ernie Haase & Signature Sound, Greater Vision, Legacy Five, The Martins, The Browns, Tim Lovelace, Kim Hopper, TaRanda Greene, RSV, California Melody Boys, and Liberty Quartet.
For tickets, more information and to connect with the festival, call iTickets at 1-800-965-9324 or visit the following sites:
www.FanFestivals.com
www.Facebook.com/GreatWesternFanFestival
Twitter: @GospelFanFest
Instagram: FanFestival
Tags:
California Melody Boys
,
Ernie Haase & Signature Sound
,
great western fan festival
,
Greater Vision
,
Kim Hopper
,
legacy five
,
RSV
,
Southern Gospel News
,
Taranda Greene
,
The Browns
,
The Hoppers
,
The Martins
,
Tim Lovelace
,
triumphant quartet
Posted in
announcements
|
Comments Off

on VISALIA, CA WELCOMES GREAT WESTERN FAN FESTIVAL!
Written by SGN Scoops on February 14, 2014 – 11:35 am -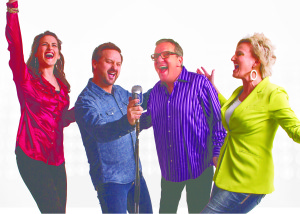 (Nashville, TN)  – It's been talked about for years and is now finally coming to pass. Gospel music legends Mark Lowry and The Martins will hit the road together for the first time this spring with their Music & Madness tour.
Kicking off March 6th in Little Rock, Ark., the first leg of Music & Madness will cover 22 cities including stops in Des Moines (Iowa), Bowling Green (Ky.), Fayetteville (N.C.), Nashville and more.
"It's a lifelong dream," says Mark about touring with The Martins. "It's going to be an exciting year, just getting to hear them sing every night."
The history between Mark and sibling trio Joyce, Jonathan and Judy Martin spans more than two decades and can be traced back to a cassette tape The Martins gave him at a national convention in 1992. Mark and fellow Gaither Vocal Band-mate Michael English were so impressed, they insisted Gloria Gaither listen to an impromptu audition of the group, which they held in the women's restroom. Gloria then told husband Bill and the rest is history as the Gaithers helped introduce The Martins to the world.
"I'm so excited about being on tour with Mark," says Joyce, the eldest Martin. "We have for years talked about getting on the road together, but never had the opportunity, so it almost feels surreal. We're going to just hit the road and have a good time."
Sponsored by Feed the Children, Music & Madness will also feature renowned pianist Stan Whitmire, and according to Lowry, fans can expect a little bit of everything at the shows: "We're going to mix it up. The Martins and I will be singing together. I'll be kicking Jonathan out and singing with just the sisters on a couple songs. Whatever it takes to make the night a success, we're going to do!"
Best known for his comedic storytelling and writing the Christmas classic, "Mary Did You Know?" Mark Lowry has been entertaining audiences since age 11. His life work includes a long list of recordings and DVDs reflecting a wide range of influences. In October 2013, Lowry announced his departure as the baritone of the Grammy-Award-winning Gaither Vocal Band to focus on his solo career.
Tags:
Gaither Vocal Band
,
Mark Lowry
,
Music & Madness
,
Southern Gospel News
,
The Gaithers
,
The Martins
Posted in
announcements
|
Comments Off

on 'MUSIC & MADNESS' TO FEATURE MARK LOWRY AND THE MARTINS The Long-Awaited First Tour Together Kicks Off this Spring
Written by SGN Scoops Staff on December 17, 2013 – 2:13 pm -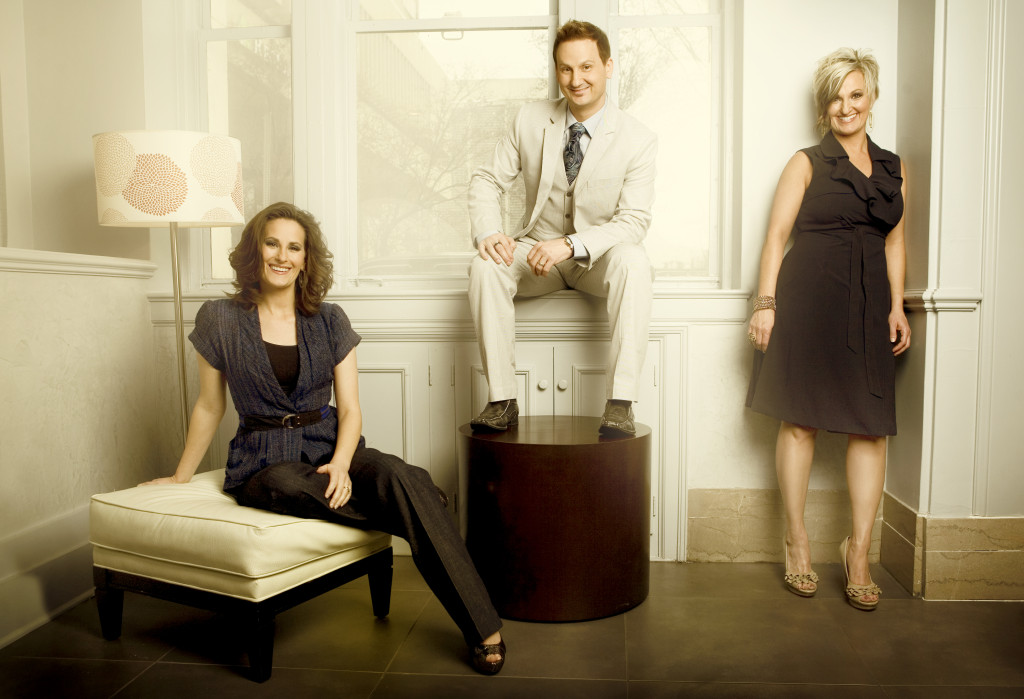 The Martins can attest to absence making the heart grow fonder. The siblings are currently more
active than they've been since the group returned to the Southern Gospel Music scene and during their
four-year absence from 2002-2006, they may have learned more about ministering to people than they
knew before their hiatus.
"It meant more when we came back," Joyce Martin Sanders said. "It was renewed and refreshed.
We realized how much we missed it."
The group has considerably more concert appearances than it has since its return, and its fan base
has welcomed the trio back with open arms."It's a natural process in some ways," Judy Martin Hess
said. "By the time we were starting to get back on the road, some people were just realizing we were
off the road. Getting that big wheel turning again has just taken time."
Sanders added, "It was scary. We didn't know people would care. We knew the joy in our hearts,
of what God had done in our family … it was something we wanted to sing about, but we didn't know
people would care. It's been refreshing. We feel like it has encouraged people."
Those blessings came about after what the group members call a successful step back."I found
myself for the first 10 months working with my in-laws, preparing rental properties in the Des Moines
(Iowa) area," Jonathan Martin said. "It was somewhat depressing. I began to look at the families living in those homes. When I left there, their refrigerator worked, but they really just needed somebody to come in and smile and say, 'I'm so sorry it broke.' You realize they're going to eat a warm meal tonight, because we fixed those things up. I realized that God was smiling on me, because I hadn't sung a note. I realized that God didn't love me because I sang with my sisters."
Sanders can relate to her brother's revelation."I found out personally how much I depended on what
I did for a living and my ministry to be my Christianity," Sanders said. "I had to find a way to love God and please God without having that in my life."
The layoff had its benefit from a performance standpoint as well."The biggest thing for me looking
back, for me, it helped me to find confidence as a singer, as a performer and as an individual too," Hess said. "I mainly viewed myself as the harmony singer and a back-up singer. Us coming off the road kind of forced my hand. Joyce already had that. For Jonathan and I both, it made us stronger individually, which made us stronger as a group."
Both Hess and Martin made solo appearances during the group's time off of the road. The siblings have considerable distance between them now though as Hess resides in Columbus, Ga., with her five
children. Sanders has two children and lives in Nashville, Tenn., and Martin resides in Des Moines
with his wife and six children.
"It's like a family reunion every night," Sanders said. "The travel is difficult. Jonathan's wife (Dara) takes care of our travel arrangements."The moms and dads who stay at home with kids are unsung
heroes, as are the extended family members. God called us to do it, and He called our spouses and the
people who surround our children to do that also." Hess added, "Thankfully, we have families who are like that."
Despite their understanding and willingness, that doesn't make leaving home in order to go perform
easy at times. "For the most part, my children never cry and say, 'please don't leave,'" Martin said.
"(Recently), my seven-year-old (Emilia) said, 'I don't want to let go' (before he was leaving for a
concert appearance the next morning). That's hard. Yet, she never cried. I said, 'I have to go. I have to pack.' She went to bed, and she was fine."But it lets you realize that it's hard on them. It makes it hard on me."
Sanders added, "We are conscious of the need for family time."
While the group is enjoying what it is experiencing in the present, they also are quick to highlight
some memorable moments from years past."The most surreal moment was when we sang at the Billy
Graham Crusade," Sanders said. "It was in Nashville, but we sang one with Vestal (Goodman). You
see it on television your entire life, but it wasn't the part of me singing there. It was being a part of that program and seeing with my own eyes people coming to the altar. That's still one of the most amazing moments of my life."
Martin added, "The first (memorable moment) would be those first few years in the Gaither thing, to
have such surreal moments of realizing who you were singing with on a nightly basis. The second one
is the period of time we've had the last three or four years back on the road. The family relationship and singing relationship is better than it's ever been."
The group performs at almost all of the Gaither-affiliated events, and Brian Hudson of Showcase
Management is responsible for the group's calendar being increasingly occupied. The Martins will
make more than 50 appearances this year, the most since its return to the scene.
"We depend on him (Hudson) so much," Sanders said. "He has beautifully seized the opportunities
that God has placed in front of us." Read more »
Tags:
Count Your Blessings
,
Craig Harris
,
Faith
,
gaither
,
jonathan martin
,
Lari Goss
,
Michael English
,
southern gospel
,
Southern Gospel News
,
The Martins
Posted in
artists
,
exclusive report
,
sgn scoops magazine
,
special feature
|
Comments Off

on Martins Storm Back On To The Scene By Craig Harris
Written by SGN Scoops on October 22, 2013 – 9:20 am -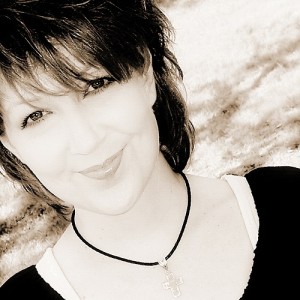 Nashville, TN (October 21, 2013) Five-time Dove Award-nominee and three-time AGM/SGN "Songwriter of the Year" Kenna Turner West is headed to radio with the release of her first Daywind single entitled "Be Still and Know."
Known primarily for penning chart-topping songs such as "Calvary's Cry," "Ask Me Why," and "Revival," the list of artists who have recorded her songs reads like a veritable "who's who" of the gospel music industry, including Jason Crabb, The Booth Brothers, Brian Free and Assurance, Karen Peck and New River, Gordon Mote, The Martins, Jeff and Sheri Easter, Legacy Five, The Bowling Family, and many more.
Music runs in the family for Kenna, the daughter-in-law of country music legend Dottie West and the daughter of former Blackwood Brothers bass singer, Ken Turner. For thirty years, the author and certified counselor has blended music, devotional teaching, and humor into a ministry that has reached around the world serving alongside Christian leaders such as Franklin Graham and Dr. Jerry Falwell at venues ranging from The Pentagon to NASCAR chapels to the local church.
With an impressive seven #1 songs to her credit, thirteen "Song of the Year" nominations, and two "Song of the Year" wins, the Daywind staff writer is thrilled about the release of her first radio single in Gospel music, "Be Still and Know," which hits the airwaves in November. "We couldn't be more proud of her or more grateful to her Source," states Rick Shelton, Vice President of Daywind Publishing.
For more information about Kenna Turner West go to
www.KennaTurnerWest.com or https://www.facebook.com/kenna.t.west .
You can reach her by E-mail at booking@westhouseonline.com .
Tags:
daywind
,
Easters
,
gordon mote
,
Jason Crabb
,
karen peck and new river
,
Kenna West
,
Southern Gospel News
,
The Martins
Posted in
announcements
|
Comments Off

on Daywind To Release Single On Award-Winning Songwriter, Kenna Turner West
Written by SGN Scoops Staff on May 10, 2012 – 9:48 am -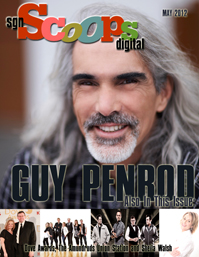 We are excited about the May issue of Scoops Magazine! We are featuring Guy Penrod as our cover story. Also in this issues we are highlighting Union Street, The Amundruds, Paul Harkey, Ken & Jean Grady and more. We have several special interest stories this month! Sheri Easter shares thoughts on Motherhood, Sheila Walsh talks about Women of Faith, Rhonda Frye shares SGNScoop's Experience at the 43 Annual Dove Awards and Sandi tells of an Easter Weekend filled with Gospel Music! As always, this issue includes Sandi Duncan Clark's New Music Reviews and this month Rhonda reviews Gaither Vocal Band's I AM A PROMISE Children's album complete with a video of kids in action. Tucked between the covers, there are articles of inspiration as well as what songs are topping the charts… Plus a whole lot more! We're proud of our staff for another issue well done! Please share with your family, fans and friends!
Find This Months Magazine Here
Tags:
43 Annual Dove Awards
,
Angela Griffin
,
Easter Weekend
,
Faith
,
family
,
Gaither Vocal Band
,
I AM A PROMISE
,
Jason Crabb
,
Jennifer Campbell
,
john mathis jr
,
Karen Peck & New River
,
Ken and Jean Grady
,
Lorraine Walker
,
Paul Harkey
,
Rhonda Frye
,
rob patz
,
Sandi Duncan Clark
,
Sheila Walsh
,
sheri easter
,
southern gospel concerts
,
Southern Gospel Music
,
Southern Gospel News
,
The Amundruds
,
The Anchormen
,
The Martins
,
Union Street
,
women of faith
Posted in
sgn scoops magazine
|
Comments Off

on May 2012 SGNScoops Magazine
Written by SGN Scoops on March 13, 2012 – 5:58 am -
Winston Salem, NC – Jonathan Martin, popular male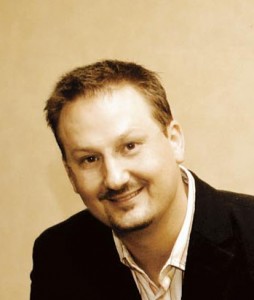 vocalist and long-time member of Grammy nominated recording artist, The Martins, will co-host the Daniel Britt & Friends this week (the week of 3/12/12). The program is the monthly broadcast where all eyes and ears are listening out for new music. This week, Daniel & Jonathan spin the latest music from Paid in Full, Brian Free & Assurance, Reggie & Ladye Love Smith, Lauren Talley, Ivan Parker, The Martins and many others! The program features new music in 60-jam-packed-minutes.
Daniel Britt & Friends is  available each week to nearly 30 million satellite subscribers through its partnership with Dish Network and SIRIUS XM Radio throughout the U.S. and Canada on SIRIUS XM SATELLiTE RADiO's enLighten (Sirius XM Channel 18) airing Mondays at 7PM ET, Thursdays at 10PM ET, and Saturdays at 12 Noon ET. Fans can also catch the show online at www.siriusxm.com, via smartphone devices or Dish Network on channel 6018. After the broadcast, fans can download the extended interview from www.danielbritt.com or connect on Twitter @brittandfriends and on Facebook at facebook.com/BrittAndFriends
Sirius XM Radio is America's satellite radio company.  SiriusXM broadcasts more than 135 satellite radio channels of commercial-free music, and premier sports, news, talk, entertainment, traffic, weather and data services to over 21 million subscribers.
The Martins are riding high on the success of their current recording, New Day. The popular trio is presently in the midst of a busy spring touring schedule with concert appearances throughout the US, including performances with the popular Gaither Homecoming Tour. Visit www.martinsonline.com for a complete touring schedule.
Tags:
Brian Free & Assurance
,
Daniel Britt & Friends
,
ivan parker
,
jonathan martin
,
Lauren Talley
,
Southern Gospel News
,
The Martins
Posted in
announcements
|
Comments Off

on JONATHAN MARTIN CO-HOSTS DANIEL BRITT & FRIENDS