Written by Staff on November 5, 2015 – 1:09 pm -
Heaven gained another angel and the world lost a man like no other, as Paul Roark, 75, went Home Wednesday, November 4 at 5 p.m.
Paul served the Lord his entire life, singing Gospel music for 42 years. He began his ministry with the Maranatha Singers and later formed The Roarks with his wife of 57 years Jetta and sons Travis and Shane. The ministry Paul lead grew, as the family formed a record company, Chapel Valley in Sharps Chapel, Tenn.
As Jetta says, "God broke the mold when he made Paul." To honor the man of God Paul was and the legacy he leaves behind, his family invites friends to a Celebration of Life at the Sharps Chapel Community Center on Saturday, November 7 from 2-5 p.m.
The community center is located at 1550 Sharps Chapel Road, Sharps Chapel, TN 37866. In lieu of flowers, the family would like donations sent to the Sharps Chapel Children's Christmas Fund. Donations can be sent to Sharps Chapel Elementary School at 1550 Sharps Chapel Rd., ATTN. Angela Mills. Make checks payable to Angela Mills.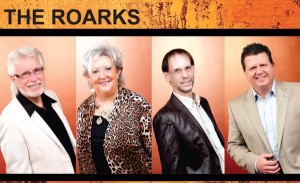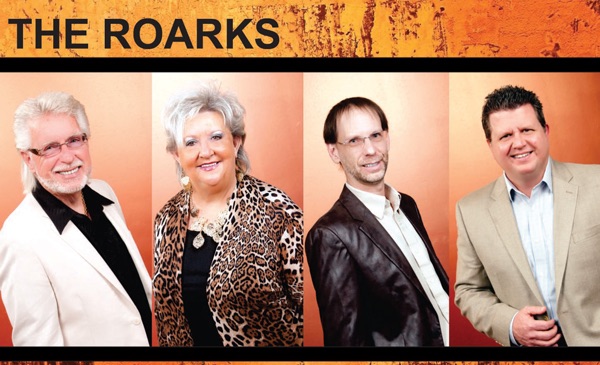 Tags:
chapel valley
,
Paul Roark
,
southern gospel
,
The Roarks
Posted in
announcements
,
artists
|
Comments Off

on Paul Roark, 75, passes away: Celebration of Life details
Written by Staff on November 5, 2015 – 8:52 am -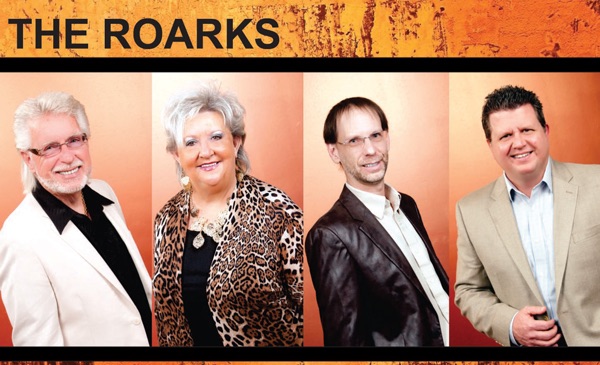 Chapel Valley posted this report on Wednesday, November 4th, on Facebook:
"It is with deep sadness that we announce that Paul Roark passed away and went home to be with his Lord a little after 5 p.m. this afternoon.
As most of our friends know, there would be no Chapel Valley without Paul. It was his hard work and faithfulness that we were able to, and will continue to, grow the ministry he started.
Please keep the family in your prayers during this difficult time. More information will follow when final arrangements are made. The office will remain closed for the remainder of this week…."

Our sympathy and prayers are with each of the family and friends of Paul Roark and Chapel Valley.
For other news in Souhern Gospel, visit the SGN Scoops Facebook page.
Tags:
chapel valley
,
Paul Roark
,
southern gospel
,
The Roarks
Posted in
announcements
,
artists
|
Comments Off

on Paul Roark passes away
Written by SGN Scoops Staff on February 19, 2014 – 1:25 pm -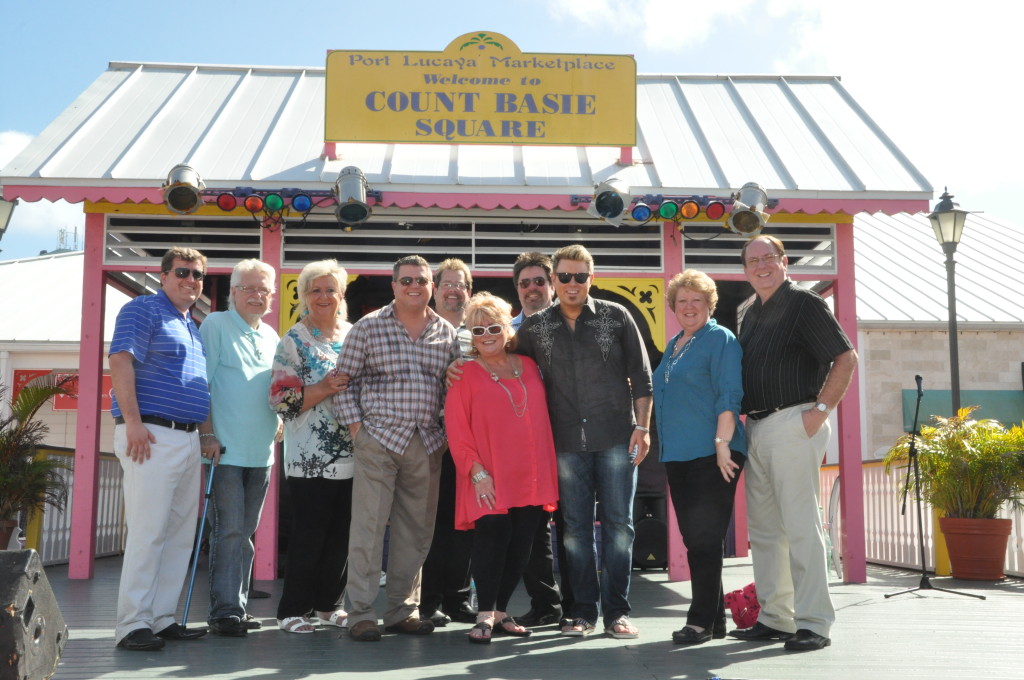 Rockport, ME – On February 3, 2014, at the invitation of the Freeport Bahamas Pastors' Association, the Roarks, Hyssongs, and Eternal Vision sang at the Port Lucaya Marketplace Stage, Count Basie Square. The hour-long concert was broadcast throughout the stores and restaurants in the area and was heard by many locals as well as passengers from cruise ships in port.
The three groups were singing for the Sonshine Group's Gospel Singing Cruise on the Carnival Sensation Cruise Liner. Pastor Eddie, Lead Pastor of the Freeport Association was quoted as saying he was thrilled that the Gospel of Jesus Christ was sung and spoken in such a public arena.
All three groups have been invited to return in the future for concerts in Freeport as well as other surrounding islands.
The Roarks, including Paul, Jetta and Shane, are from Sharps Chapel, TN. http://www.theroarks.com/
The Hyssongs; Dell, Susan, and Richard, are from Rockport, ME. http://www.thehyssongs.com/
Eternal Vision; Mike, Gail, Stuart, and Shannon, are from Knoxville, TN. http://www.eternalvision.net/
Tags:
Freeport
,
Southern Gospel Music
,
Southern Gospel News
,
The Hyssongs
,
The Roarks
Posted in
announcements
|
Comments Off

on Freeport Welcomes The Roarks, The Hyssongs, and Eternal Vision
Written by SGN Scoops on October 8, 2012 – 11:27 am -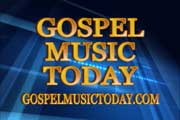 The son of legendary gospel songwriter Vep Ellis, Vep Ellis, Jr., is the guest on the current edition of Gospel Music Today. The Feature Group is The Liberty Belles Trio, and Jean reviews a new CD by The Roarks. The show has singing by Canada's Daae Family and The Cavaliers Quartet, and exclusive concert video captured by Gospel Music Today's cameras in Bristow, OK, with Karen Peck and New River. Ken and Jean Grady host southern gospel news and concert updates. The show is online now at the Gospel Music Today website,
www.gospelmusictoday.com
.
Tags:
Gospel Music Today
,
Jr. Liberty Belles Trio
,
karen peck and new river
,
The Cavaliers Quartet
,
The Roarks
,
Vep ellis
Posted in
announcements
|
Comments Off

on Vep Ellis, Jr. on Gospel Music Today
Written by SGN Scoops on January 24, 2012 – 6:24 am -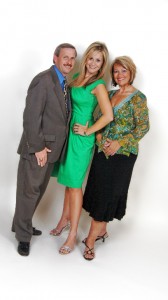 Hello Everyone!
Hope you are all doing well. It was so good to see you all at CIS and I can't wait to see you all again. We love each one of you and are honored to call you "family."
I wanted to take a moment to ask all of you to PLEASE pray for my Daddy (Rodney Gober). He has re-entered his battle with cancer, as the colon cancer has metastasized into one lung and lymph nodes in the lung (possibly an inoperable lymph node). This was NOT good news for our family and we have obviously been quite devastated… BUT we believe in healing and know GOD is in control. We CV artists have seen GOD's healing power at work first hand sooo many times, and I cling to that. Sometimes when I'm feeling hopeless and my faith is weak, I think of you all and the miracles I have seen and heard of through you. From Ms Jetta's stories of Shane and Travis and their accident, to Shirley (Profitt) and little Michaela (Hyssong) and their healing (just to name a few). Its then that I am quickly reminded that our GOD is able- and I KNOW it because I've seen it! Your lives and spirits are living testimonies to me and I wanted you to know it.
Please, please pray. Ask your friends, churches and fans to pray as well. We will appreciate it more than you can ever know. Daddy will be having another biopsy on Thursday 1/26. I will keep you all updated. We have NO plans to put the ministry on hold. Daddy is dedicated to keep moving forward… and that's exactly what we're gonna do.
Love you ALL dearly!
Stephanie
-The Gobers
Tags:
chapel valley
,
Southern Gospel News
,
The Gobers
,
The Roarks
Posted in
Prayer Requests
|
Comments Off

on Open Letter/Prayer Request From The Gobers